You might be able to drive the entire length of Mallorca in just over an hour but this precious Mediterranean island has more that first meets the eye. There are six areas of Mallorca which have their own distinct characters and traits. You'll find that there is more to the island than its cocktail bars and clubbing, as you venture away from the main tourist areas and towards the mountains and rugged coastline.
If you're interested in exploring Mallorca further, you will find a useful overview below of the six different areas and what they offer. Inside we've included our favourite places to live, recommended schools as well HC tips from Helen herself who shares her recommended places.
Central Mallorca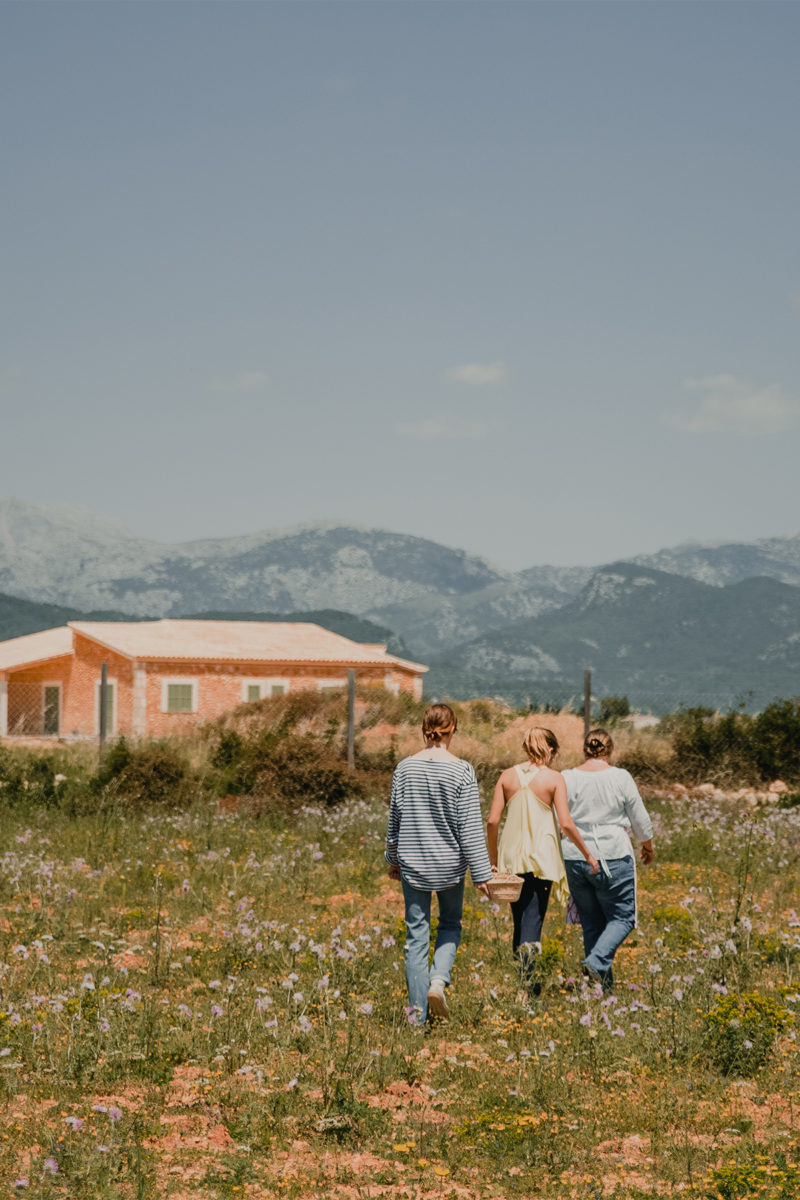 Beautiful central Mallorca is a place of tradition and agriculture. Picture fields of almond trees, grazing sheep, windmills, vineyards and the Serra de Tramuntana mountains in the distance. The tranquil villages come alive on their weekly market days which offer residents and curious visitors an opportunity to buy fresh local produce, artisan goods, clothes and even livestock.
Their lively annual fairs commemorate patron saints and indigenous ingredients, with typical dance, food and handicrafts always present. For those who want a taste of authentic Mallorca, you'll find enduring community spirit here. As for the sea and the capital; they are less than an hour drive away. This is an idyllic region for those who love hiking, cycling and wine-tasting – and all those looking for slow living bliss.
Areas we love
If you have a family: SANTA MARIA DEL CAMI
For young professionals: INCA
Retirees: LLORET DE VISTALEGRE
Investors: ALARÓ
Holiday home: BINISSALEM
Recommended schools in the area
The Montessori School of Mallorca, Santa Maria del Camí
Ecoscola Sa Llavor, Binissalem
Col.legi Públic Pere Rosselló, Alaró
EVENTS NOT TO MISS IN THE CENTRE
FESTA DES VERMAR
Binissalem celebrates the end of the grape harvest with wine tastings, grape-treading, carnival-style processions and good old grape-throwing. There is also a carnival-style parade and lots of dancing in the evening. The fortnight-long party begins in mid-September.
BALL DELS COSSIERS
This 14th century dance can be witnessed in a handful of villages in central Mallorca. It's a key element in Algaida's patron saint's fiesta in January. The event is thought to be linked to pagan rituals that worshipped the spirits of nature.
DIJOUS BO
Inca hosts one of Mallorca's largest traditional fairs – around 200,000 people usually descend on its streets. Expect open air concerts, tasty local treats, a bustling market, sporting and cultural events. It takes place mid-November.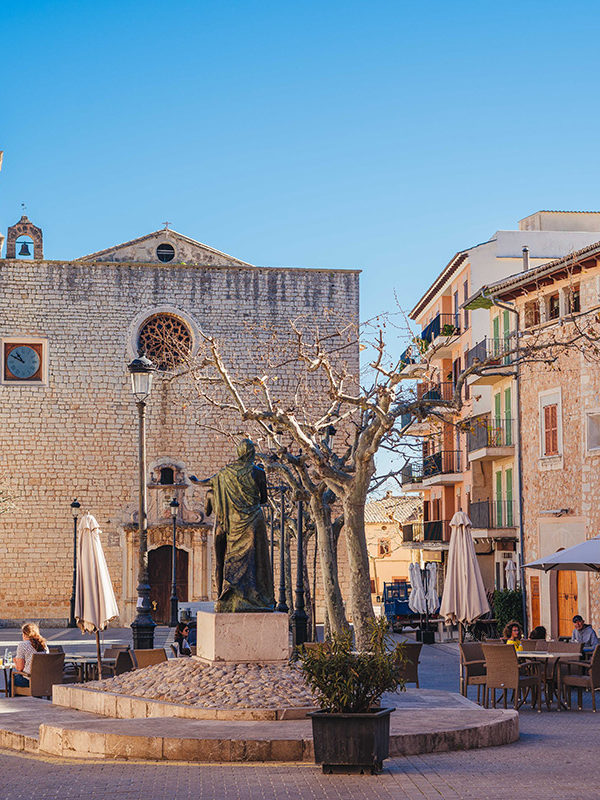 Find out all you need to know about Alaró in Mallorca. From living in the area to the town's best hotels, restaurants and local events.
Read More →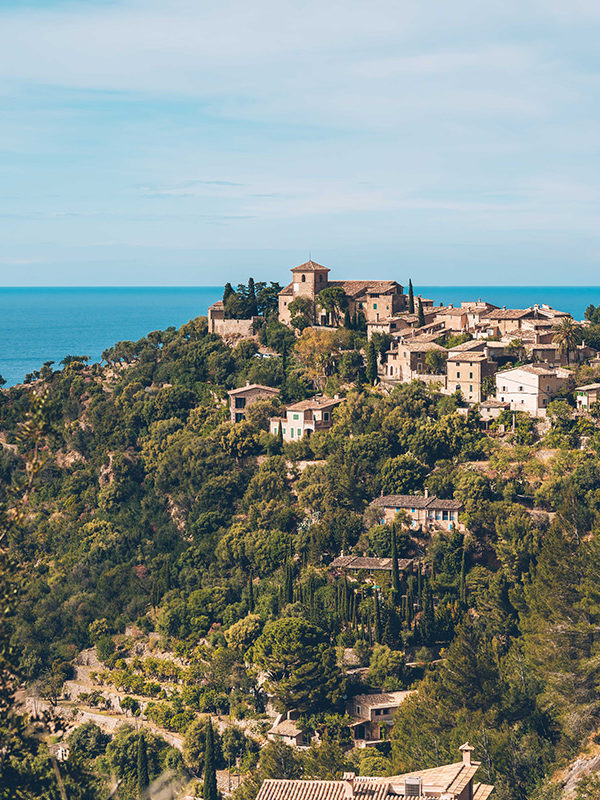 Majestic mountains and picturesque villages form the Serra de Tramuntana, where many people choose to escape the rat race and enjoy tranquility.
Read More →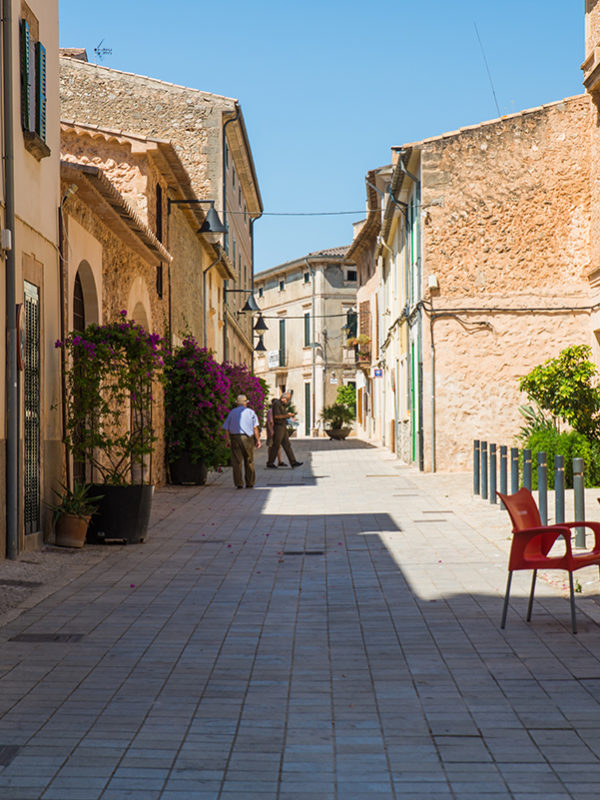 Your guide to Santa Maria in Mallorca. We cover all the highlights of living in this small town giving you insider tips from a locals perspective.
Read More →
Northeast Mallorca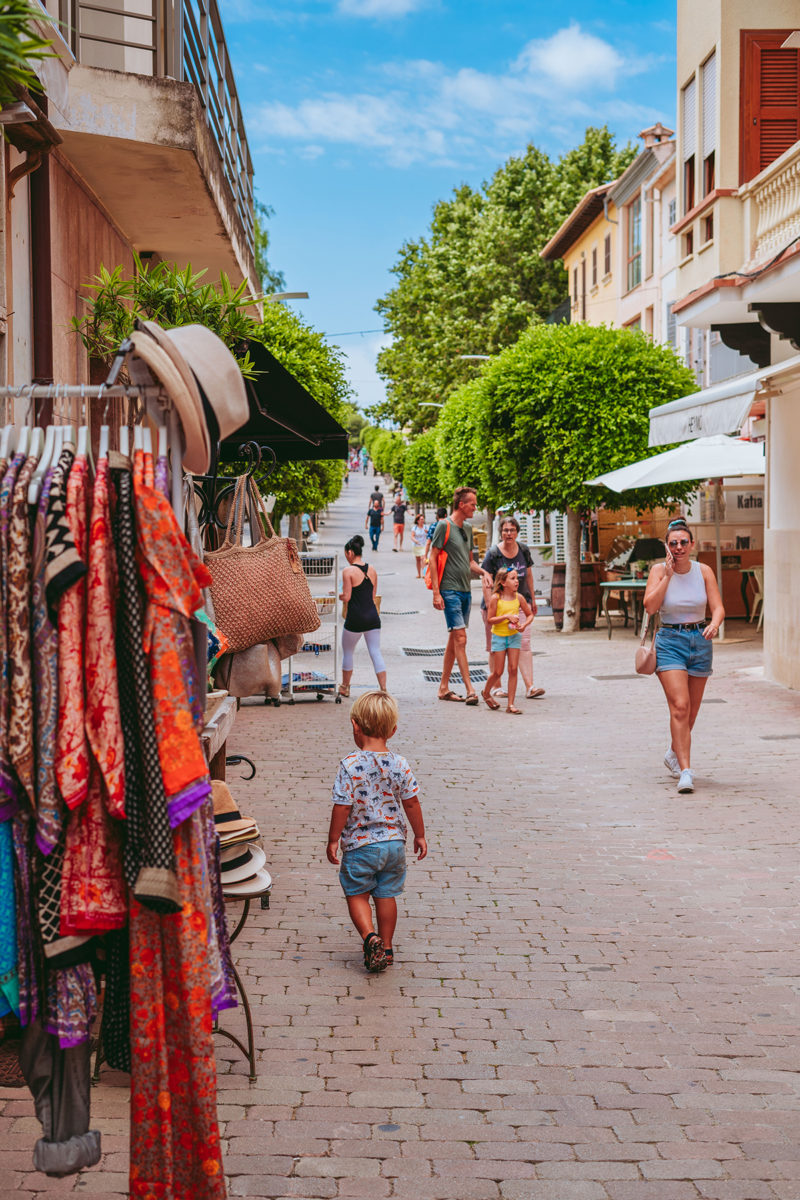 The Northeast is simultaneously a place where you can find everyone and no-one. It is home to intriguing caves, archaeological sites and stretches of deserted coastline. It also includes some of Mallorca's most popular holiday resorts; places which come alive in summer and fade completely in the winter. Mallorca's second largest town, Manacor, can be found here, and is equipped with all the shops and services required for ordinary everyday living. A slower paced lifestyle can be enjoyed in one of the Northeast's medieval villages or fishing towns. Mallorca's traditions are supported all across the region with weekly markets, fairs and feast days.
Areas we love
If you have a family: ALCÚDIA
For young professionals: MANACOR
Retirees: CAPDEPERA
Investors: ARTÁ
Holiday home: PORT D'ALCÚDIA
RECOMMENDED SCHOOLS IN THE AREA
Tudor Rose – British Balearic College Porto Cristo
MySchool Mallorca International School, Sa Pobla
American International School of Mallorca, Manacor
EVENTS NOT TO MISS IN NORTHEAST
IRONMAN 70.3 MALLORCA
Thousands enter this epic endurance race every year. It kicks off at Alcúdia beach and challenges participants to swim 1.9km, cycle 90km and run 21km. Cheer on contestants as they embark on route full of hills and flat stretches. May is the month for it.
ALMOND FAIR
The historic C'as Hereu country estate in Son Servera hosts this fair, which promotes all manner of produce made with the island's almond crop. There are a large number of stalls selling a variety of products made from almonds, almond wood, and the blossom itself. It takes place in early February.
CAPDEPERA MEDIEVAL FAIR
The cloisters at Santo Domingo convent provide the setting for this fair dedicated to the island's talented artisans. Expect jousting, jugglers, falconry displays, stilt-walkers and fire-eaters! It occurs during one weekend in mid-November.
Northwest Mallorca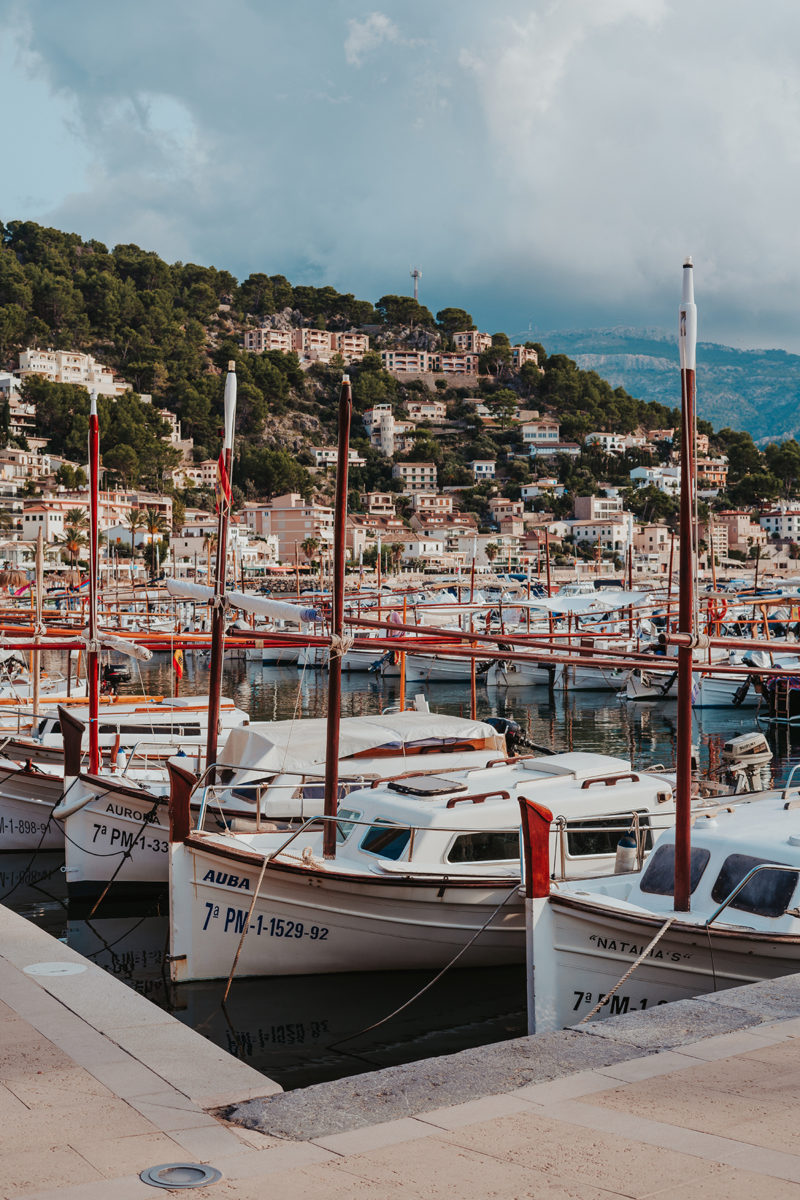 The Serra de Tramuntana mountains, declared a World Heritage site by UNESCO, defines this stunningly beautiful region. The landscape has inspired artists and musicians throughout the ages. It remains a creative place, annually hosting music festivals and art fairs. Some of the most beautiful villages on the island can be found here, attracting visitors all year around, and many have thriving communities. Boutique hotels, fine restaurants and entertainment can be found in its towns, ports and hillsides. Long winding roads and cool winters may put some off settling here, though. For those dreaming of a rustic finca set amid orange groves; of secluded rocky bays and challenging peaks, the Northwest may prove to be their paradise.
Areas we love
RECOMMENDED SCHOOLS IN THE AREA
IES Guillem Colom Casasnoves, Sóller
CEIP Públic Robert Graves, Deià
CEIP Nicolau Calafat, Valldemossa
CEIP Miquel Costa i Llobera, Pollensa
EVENTS NOT TO MISS IN THE NORTHWEST
DEIÁ INTERNATIONAL MUSIC FESTIVAL
Every year some of the world's finest classical musicians perform at Son Marroig, the stunning former home of Archduke Ludwig Salvator of Austria. Musicians in the past have included Boris Berman, Zuill Bailey and Rosa Canyelles. Concerts are held between May and September.
ARTDEMOSSA
The picture postcard village of Valldemossa becomes a stage for all forms of art, including music, food and photography. Artdemossa is part of the Festes d'Estiu Valldemossa. It happens on one creative evening in July.
CAPDEPERA MEDIEVAL FAIR
The cloisters at Santo Domingo convent provide the setting for this fair dedicated to the island's talented artisans. Expect jousting, jugglers, falconry displays, stilt-walkers and fire-eaters! It occurs during one weekend in mid-November.
Southeast Mallorca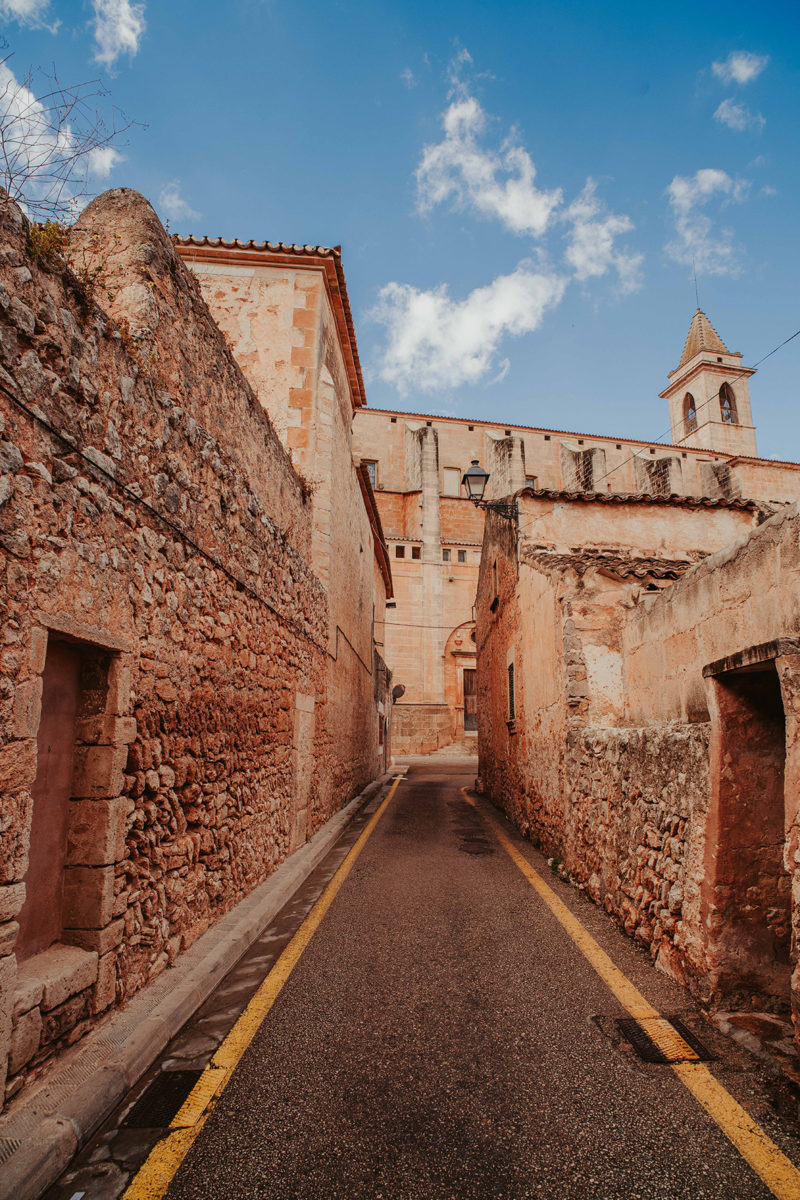 Ancient settlements in the Southeast give a sense of its strategic and commercial importance throughout the ages. The landscape will appeal to nature lovers, bird-watchers, beach lovers, snorkelers and cyclists. It encompasses salt flats, undeveloped sandy beaches, rocky coves of crystalline water, plains of vineyards and elevated lookout points complete with medieval fortresses. While there are some resorts tailored to tourism, other seaside towns remain free of crowds even in high season. It may be remote, but this region has a beating heart, and its historic villages demonstrate that with their vibrant traditional markets and celebrations of local produce.
Areas we love
RECOMMENDED SCHOOLS IN THE AREA
Col.legi Fra Joan Ballester, Campos
CEIP Santa Maria del Mar, Cala d'Or
IES Santanyí, Santanyí
CEIP Rei Jaume III, Llucmajor
EVENTS NOT TO MISS IN THE SOUTHEAST
SALT & SPICE FAIR
Salt production has been significant in Ses Salines for centuries. Get an education on the process and pick up some tasty Flor de Sal seasoning at this annual April fair. Expect talks, workshops and plenty of opportunities to taste the famous Mallorcan salt.
"SA FIRA" SANTANYI
An authentic agricultural fair with all the island's typical characters; artisans, drummers, giants and devils will conspire to entertain you. The church of Sant Andreu also hosts concerts and there is DJ-set until late. The fair is held every October.
RED PEPPER FAIR
Felanitx shines a spotlight on Mallorca's bright red pepper at this traditional fair. Try it in all its states while you soak up the family-friendly atmosphere. Takes place in September.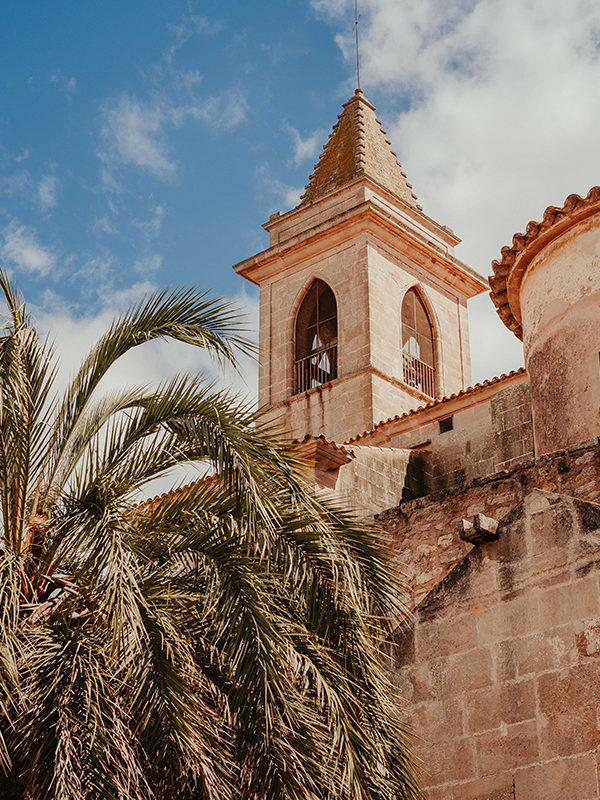 Find out all you need to know about Santanyí in Mallorca. From living in the area to the town's best hotels, restaurants and local events.
Read More →
If you are searching for an authentic town in which to live traditional Mallorcan culture, you will be hard pushed to beat what Llucmajor offers.
Read More →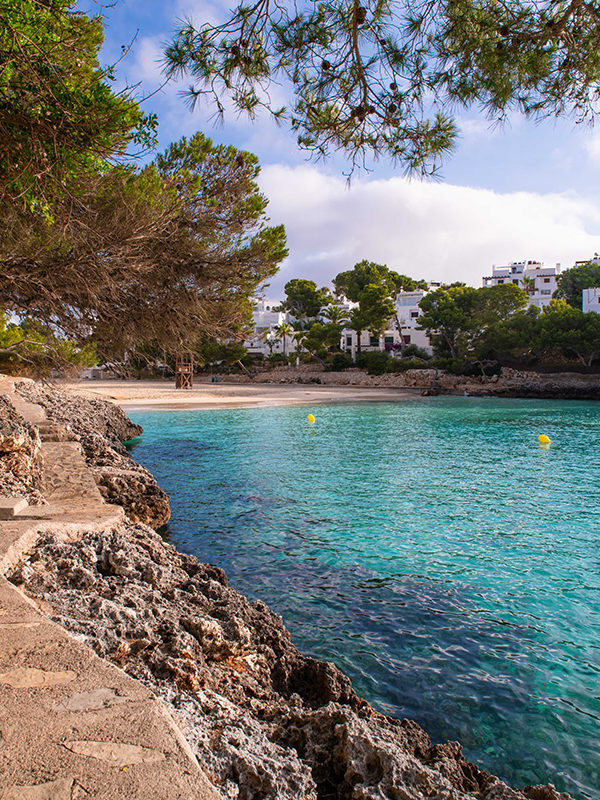 Cala d'Or aces the average resort. Find out what's good with our guide to hotels, restaurants and the property scene.
Read More →
Southwest Mallorca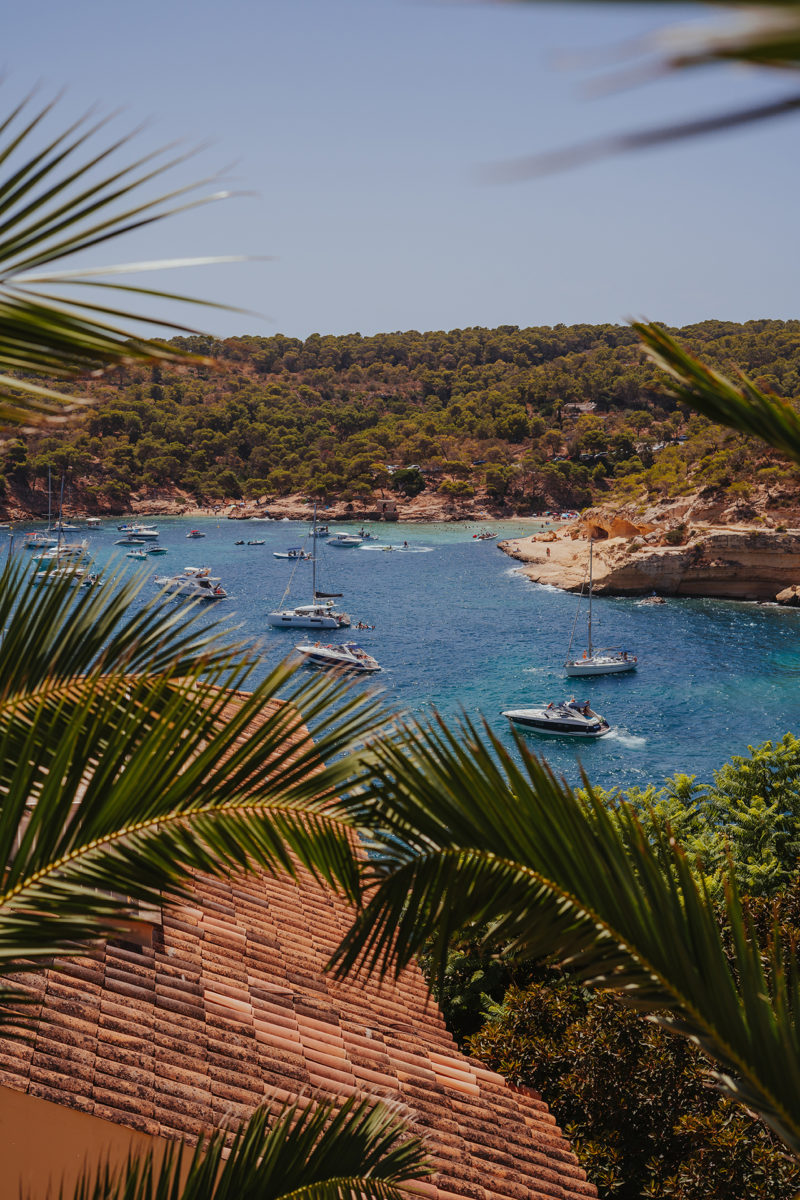 Secluded bays, glamorous ports, lively beach resorts and thriving rural villages all feature in the southwest, making it a very desirable place to live. There are bustling neighbourhoods with active communities, and also quiet hilltop urbanisations full of luxury holiday homes. This area is perfect for those who want to be close to the sea, but also want an easy route into Palma. The high quality of life is unquestionable thanks to the landscape, infrastructure and services. There's no shortage of entertainment in the south-west. You'll find restaurants of all categories, beach clubs, shopping centres and sports facilities including prestigious golf courses. As for a taste of authentic Mallorca, weekly farmers' markets and annual fiestas are celebrated with equal enthusiasm as those in more rural districts.
Areas we love
SCHOOLS IN THE AREA
Agora International School, Portals Nous
Baleares International College, La Porrassa
Col.legi Públic Puig de Sa Morisca, Santa Ponsa
Colegio Público Es Vinyet, Andratx
EVENTS NOT TO MISS IN THE SOUTHWEST
LAS FESTES DEL REI EN JAUME
Santa Ponsa's popular annual fiesta sees hundreds of locals dressed up as Moors or Christians for an epic reenactment battle on the beach. It's staged in mid-September. Expect firecrackers and a lot of partying!
CLASSIC CAR RALLY
This annual race takes drivers along 400km of mountain roads on the west coast. Admire the participating cars at Puerto Portals in early March. There is often a variety of activities, including a Scalextric track, food trucks and coffee cars.
FIRA DE L'OVI I CAPRI
Get a taste for rural life at Calvià's long-running sheep and goat fair, which features livestock and artisan goods. Visitors will also find an exhibition of working sheep dogs as well as plenty of opportunities to dance in the evening. It takes place in April.
Palma de Mallorca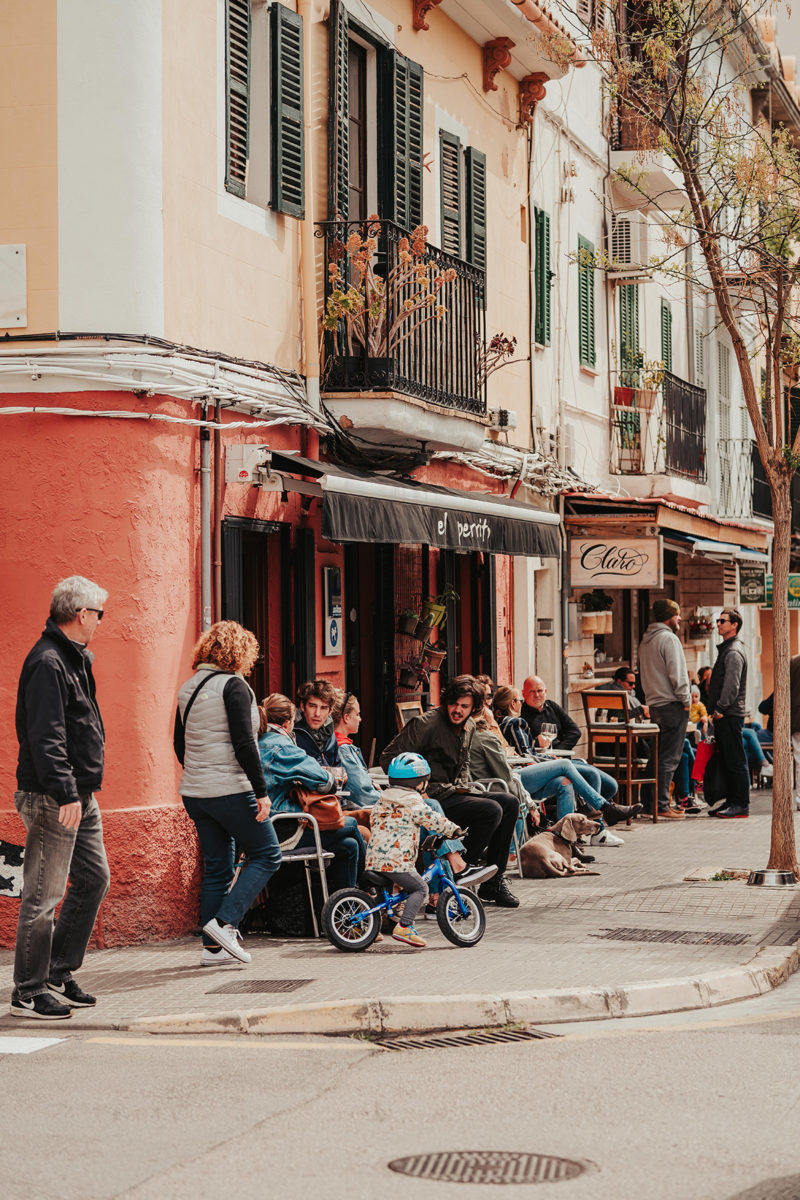 Terracotta rooftops, lofty palm trees, atmospheric squares and glistening sea makes Palma an unmistakably Mediterranean capital. While its monuments, churches and historic homes convey its rich past; its art galleries, music festivals and gastronomic scene demonstrates a dedication to innovation. Numerous international events are staged here, attracting current and legendary athletes, experts in business, and inspirational personalities from the creative industries. The proximity to the sea elevates the quality of city living no end. While some areas of Mallorca seem to go into hibernation.
Areas we love
RECOMMENDED SCHOOLS IN THE AREA
Queen's College
Lycée Français De Palma
Bellver International College
Green Valley School
The Academy International School
Escola Global
Eurocampus German School
Ecolea International School
Svenska Skolan International School
EVENTS NOT TO MISS IN PALMA DE MALLORCA
TAPALMA
This Gastronomic Tapas Festival involves bars across Palma opening their doors to a variety of tapas and cocktails. Each year there is a judging panel that selects the best tapas and chef of the festival. Starts at the end of November.
NIT DE L'ART
Hundreds take to the streets to visit galleries and museums all inaugurating exhibitions on the same night. In addition to the open-house galleries, the streets of Palma come alive with performance art and street theatre. Experience the event mid-late September.
PALMA SUPERYACHT SHOW
More than 40,000 visitors descend on Moll Vell in front of La Lonja to get a glimpse of the year's most impressive yachts. The events provides plenty of networking opportunities for people in the industry. Happens late April/early May.
Once your explore the different regions of Mallorca, you'll start to see just how diverse this island is. Over the years, Mallorca has been sold on its sandy beaches, clubbing scene and all-inclusive hotel offers. However, this is all changing as people become more interested in a slower, more relaxed way of holidaying and living. This is what many people are calling a shift towards the Slow Movement, which prioritises values such as sustainability and supporting local produce.
At helencummins.com, we hold these SLOW values very close as we strive to help people live their dream lifestyle in Mallorca. Helen Cummins and her editorial team hope to form a positive part of your journey to moving to this beautiful island. If you like would to know more about living in Mallorca, you can sign up to the hc/ newsletter which includes the latest recommendations on where to live, buy property in Mallorca and enjoy the Mediterranean lifestyle.