There are many, many average restaurants in Palma. There are even many good ones; but only a small proportion make the journey to greatness. In a city with a flourishing food scene which attracts a certain breed of well-travelled gourmet, a number of restaurants have made the grade. Food, ambience, décor and service combine to create that certain magic.
Over the years I've dined at more restaurants than I can remember, but some I go back to time and time again. Here's my personal favourites of 'must-do' restaurants in the city of Palma.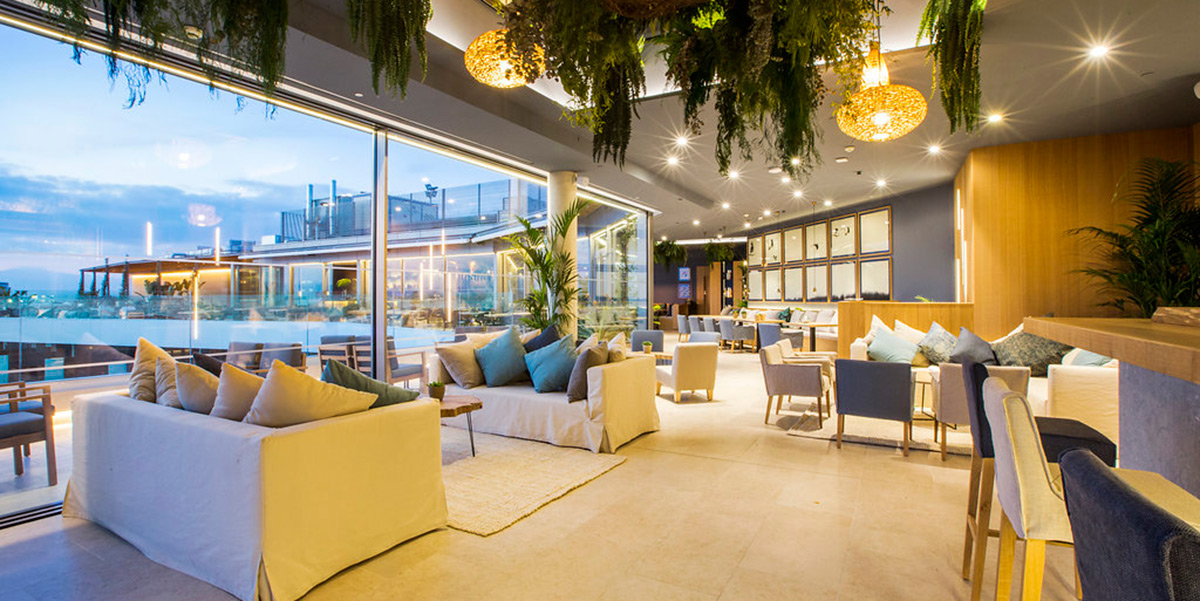 30. Katagi Blau
The view rivals the chef for star billing at this rooftop restaurant in Playa de Palma. It's an address with the wow factor thanks to a combination of striking design and expansive sea vistas – and the food doesn't disappoint, either. Chef Gunnar Blischke is a master at creating a varied range of delicious Asian fusion dishes, changing the menu roughly every week depending on what's good at the market.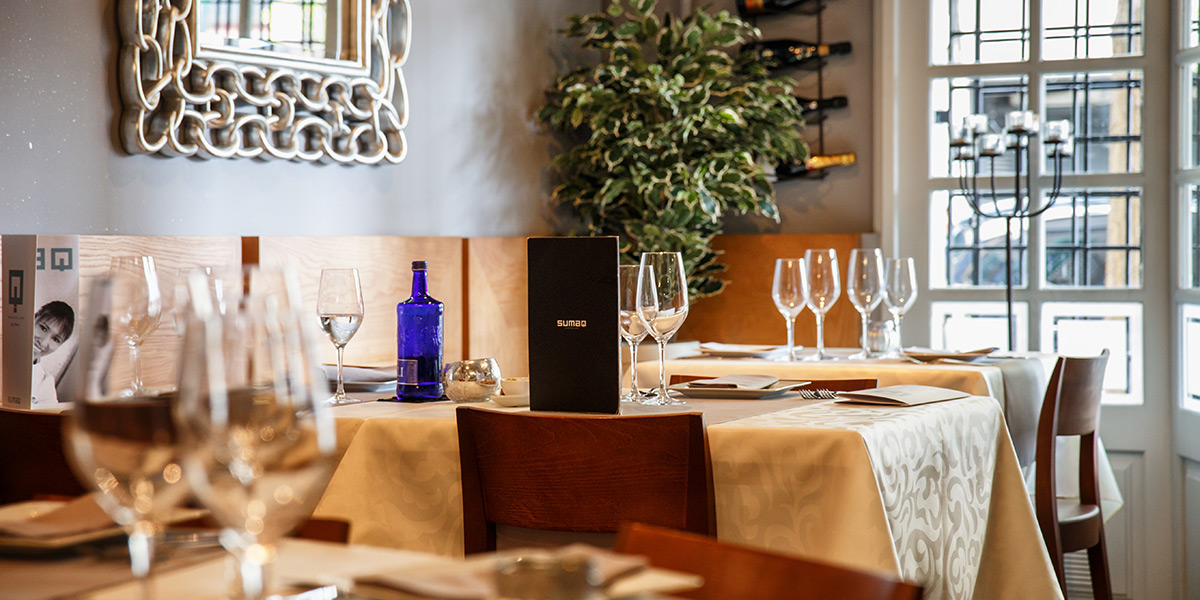 29. Sumaq Restaurant
For the best Peruvian fusion food in Palma, make a beeline for Sumaq. A culinary adventure awaits at this Santa Catalina treasure, courtesy of passionate, talented chef Irene Gutiérrez.
Irene's love for the food of her home country shows through in such yummy dishes as exotic ceviche, crunchy chicken and flambéed beef steak. The emphasis is on fresh, wholesome and delicious, using best ingredients.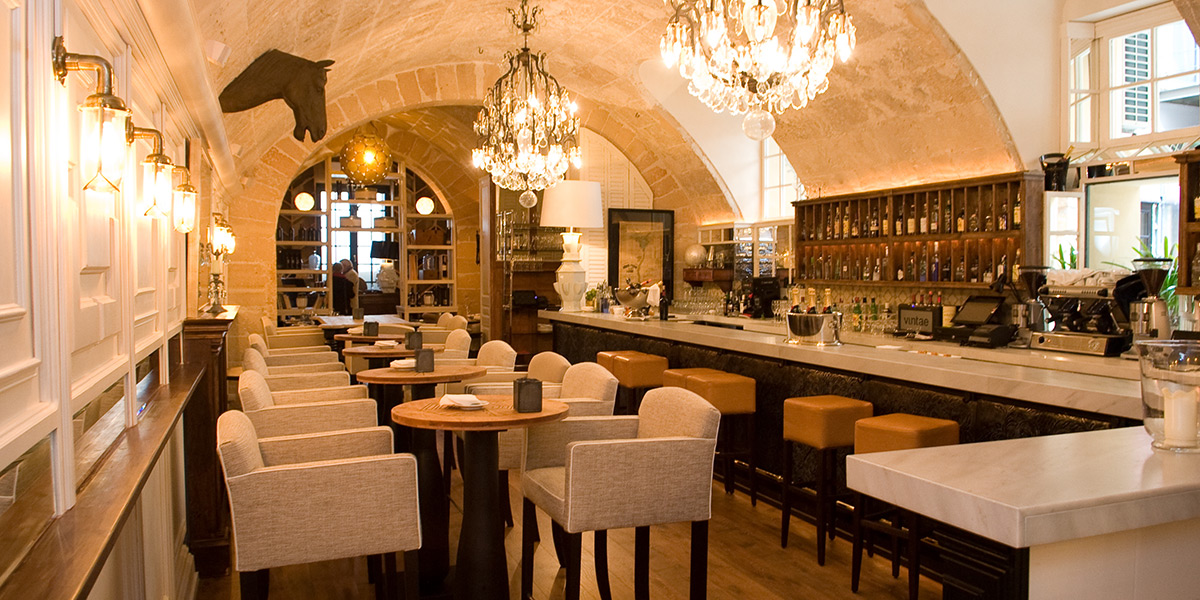 28. Tast Club
Tast Club is one of those places you walk into and think you'll never want to leave. It's a super atmospheric haven on Calle Sant Jaume, with a stylish bar and several rooms for dining, reminiscent of an English members-only club. The Spanish menu is good and worth trying, but Tast really earns its spot for ambience and décor, rather than food. A slightly hard-to-find location and discreet signage only add to the air of exclusivity. Canela, Fabiola and El Patio de Gloria are on the same street.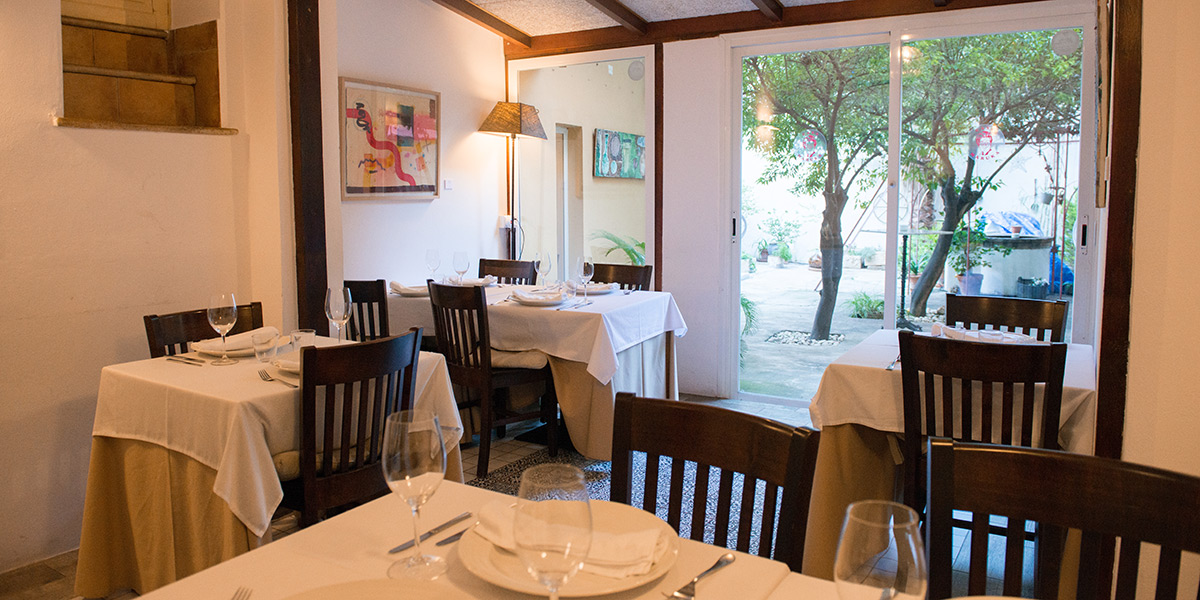 27. Casa Maruka
You're advised to book well in advance at Casa Maruka. Very popular with locals, this homely restaurant close to Plaça d'Espanya offers a winning formula of real Mallorcan cooking at an excellent price. A small, modest but attractive interior sets the stage for pleasing service and an opportunity to try wonderful traditional dishes, and seasonal market fayre. Your insider tip for authentic island cuisine in the city.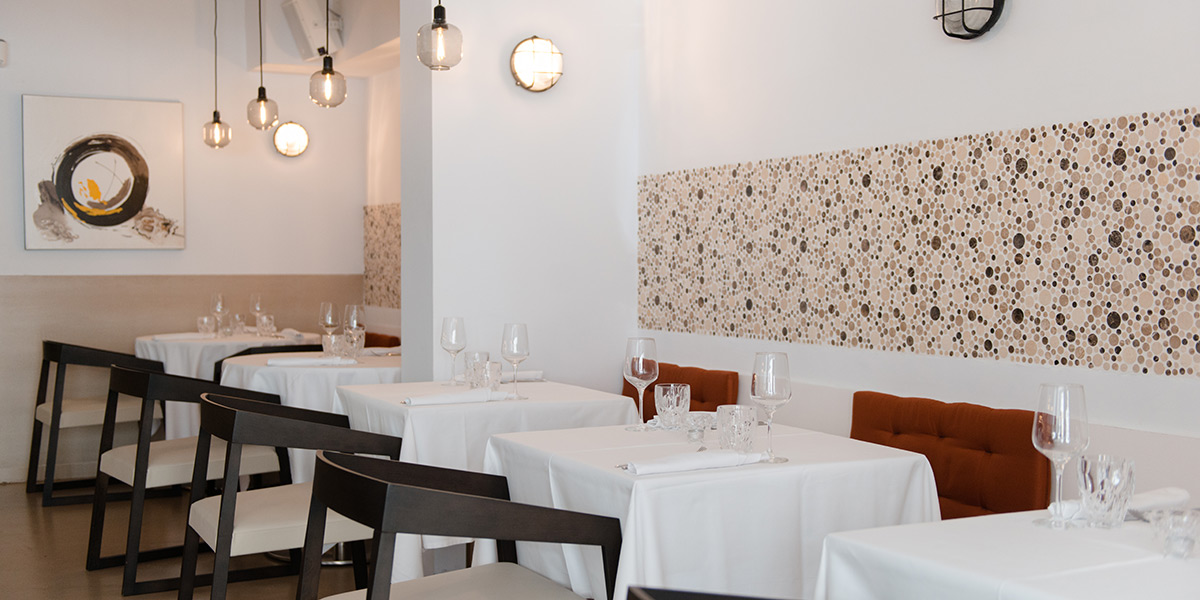 26. Taller de Mar
The top talent and rigorous training undergone by chef Riccardo di Loreto shines out of the food at Taller de Mar. This is a team with laser focus on turning out exquisite fusion cuisine. So much skill and creativity goes into the taste and presentation of the menu here, although you have to be open to dining in a somewhat noisy atmosphere, and the seating could be more comfortable, in my opinion.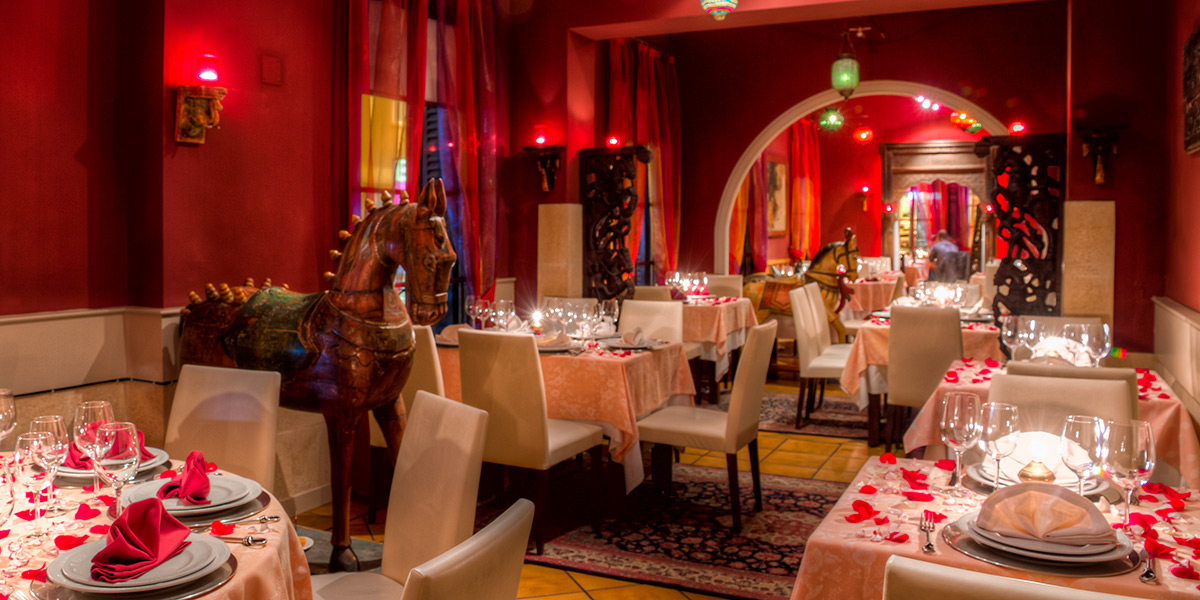 25. Basmati
It doesn't get much more romantic than Basmati. Guests dine by candlelight, cocooned in a little corner of the East in Palma. This much-loved Indian prides itself on the standard of its menu, which changes daily. Everything on the four-course tasting menu -there's no à la carte – is created from quality raw ingredients, including organic herbs and spices from the enigmatic owner's garden. A Santa Catalina restaurant with countless loyal customers who return again and again.
Read more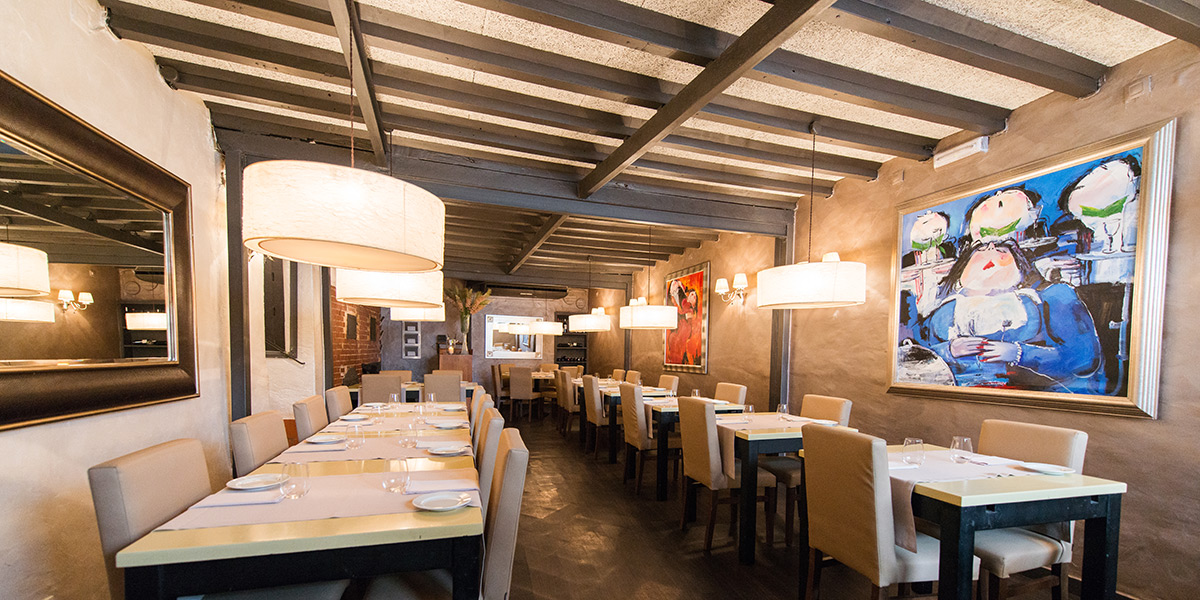 24. Forn de Sant Joan
Dining at this old favourite always gives a sense of being in the heart of the action in La Lonja. A former bakery, the restaurant has three dining areas to choose from: the romantic 'Red Room'; chandelier adorned 'Cristal Room' and a welcoming main room. Here you'll find an interesting mix of multinational and local clientele, enjoying creative Mediterranean food and some of the city's best tapas.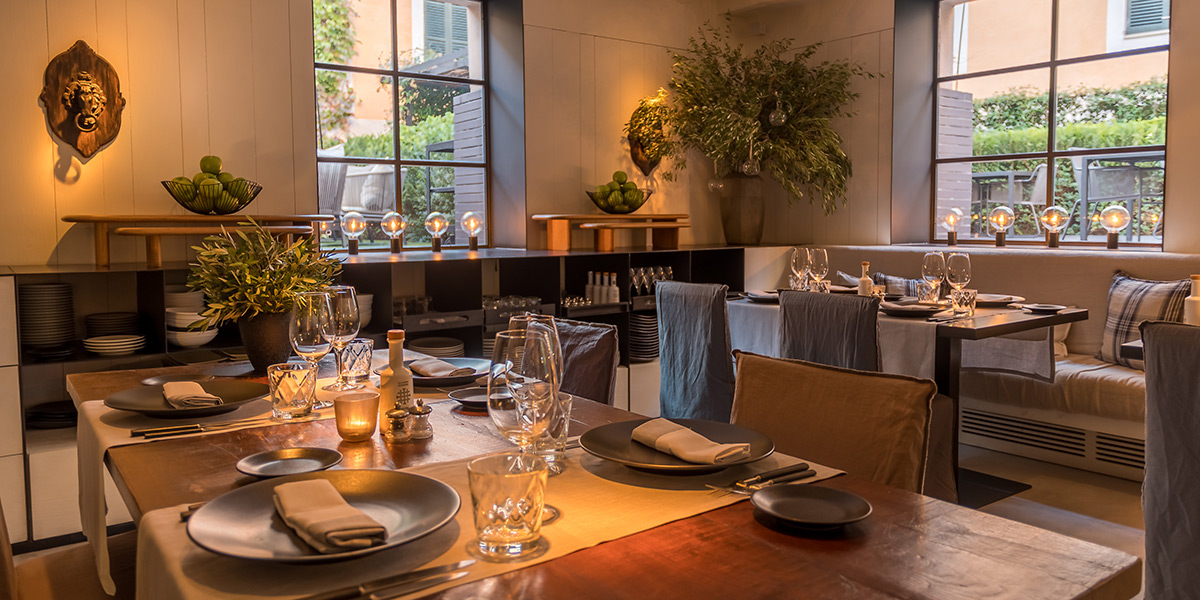 23. Quadrat
The hotel to which it belongs is sublime so expectations are high, but Quadrat never fails to deliver on exquisite Mediterranean food and top service. Dinner in the garden courtyard is a romantic affair and lunch a welcome retreat from the heat of the Palma streets. Up on the roof, Sant Francesc's Bar/lounge delights guests with a combination of exciting flavours and terrific sunset views over the city. Quadrat has welcomed chef Alvar Albaladejo to the team this year and I'm excited to see what direction he takes.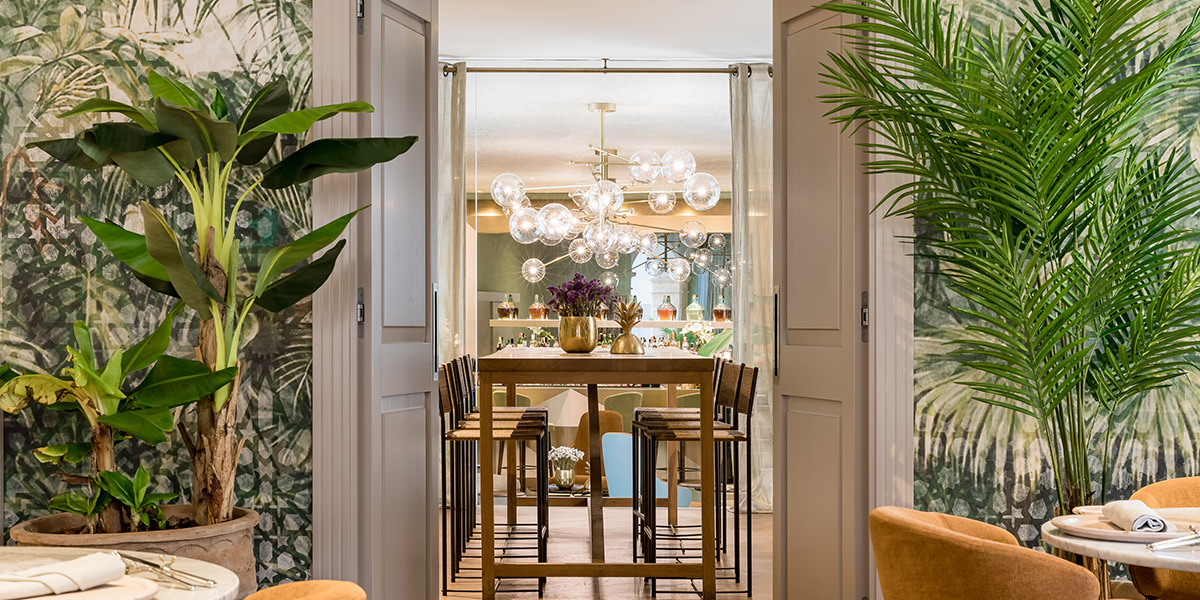 22. Fabiola Gastronomic Garden
Fabulous Fabiola lifts the spirits with its exuberant décor and fresh take on Mediterranean cuisine. Hidden away in historic Sant Jaume, this plant-filled restaurant is a real surprise. The menu is designed to encourage sharing and indeed every factor – food, surroundings, cleverly curated music – results in guests bonding in a fun dining experience. I especially like the quirky dessert presentation.
Read more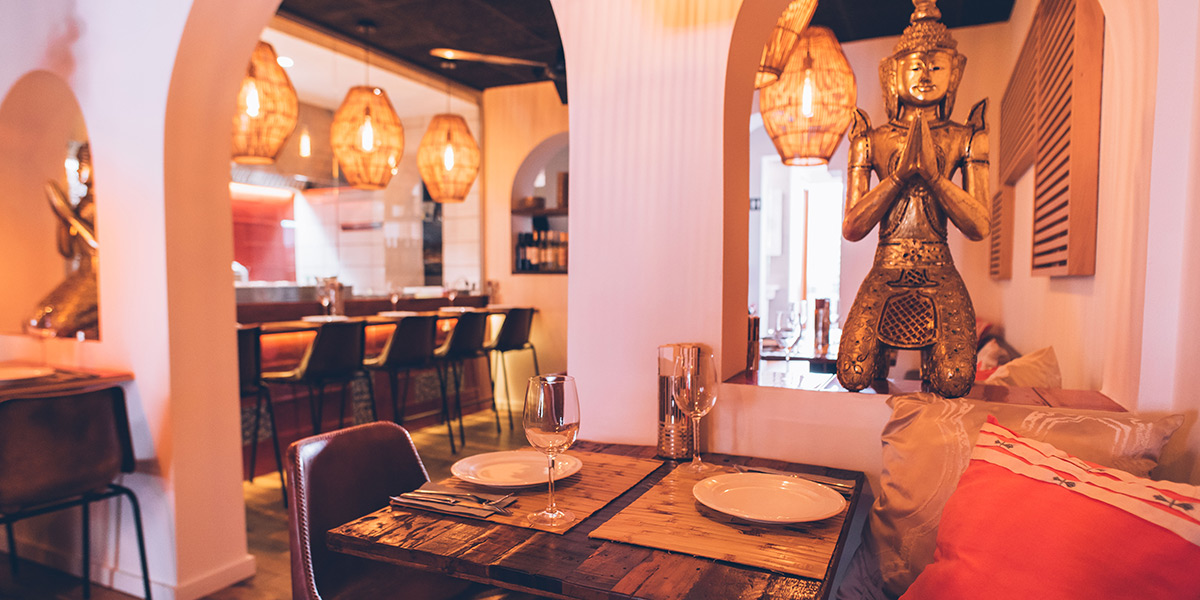 21. Issan Thai Cuisine
Sometimes only great Thai will do, and Issan delivers perfectly. A team of Thai cooks take great care in preparing real Asian dishes, served in simple, chic surroundings. You can opt to eat at a bar looking into the open kitchen if you wish, watching the chefs do their authentic Thai thing. An exciting new addition to the burgeoning Santa Catalina food scene.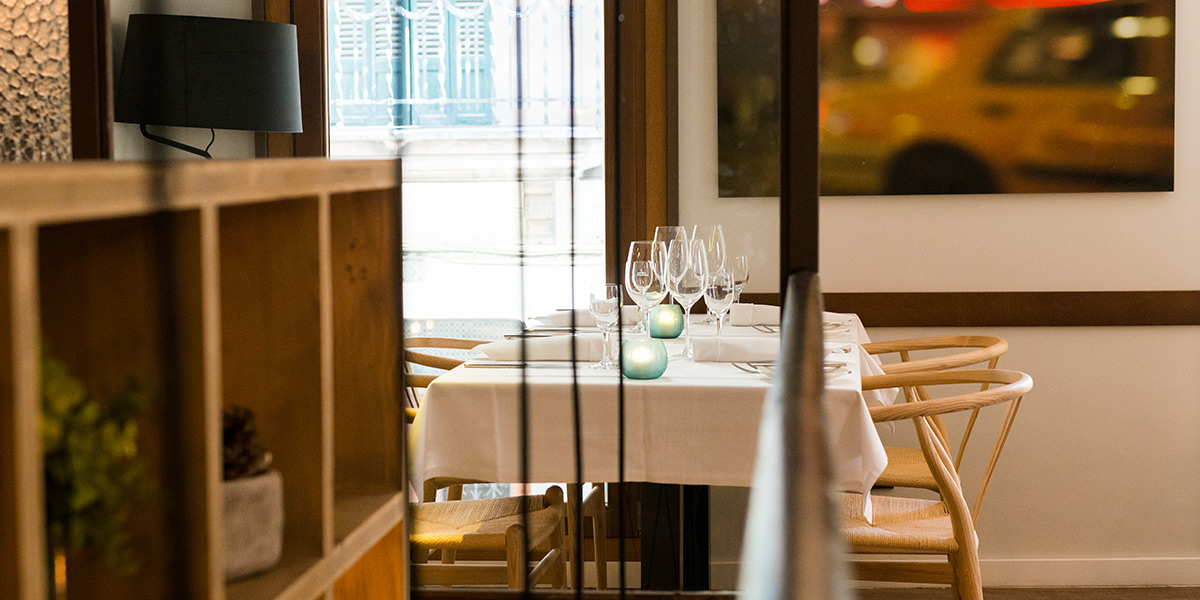 20. Ritzi Palma
Ritzi is my go-to for sophisticated Italian. Situated within boutique Hotel BO in atmospheric La Lonja, it's a smart address to be pampered with excellent food and service. The interior is light and spacious, and the menu is enriched with the use of a special charcoal oven used for grilling steaks to perfection, and fresh fish straight from the nearby harbour. The three-course lunch menu is exceptionally good value.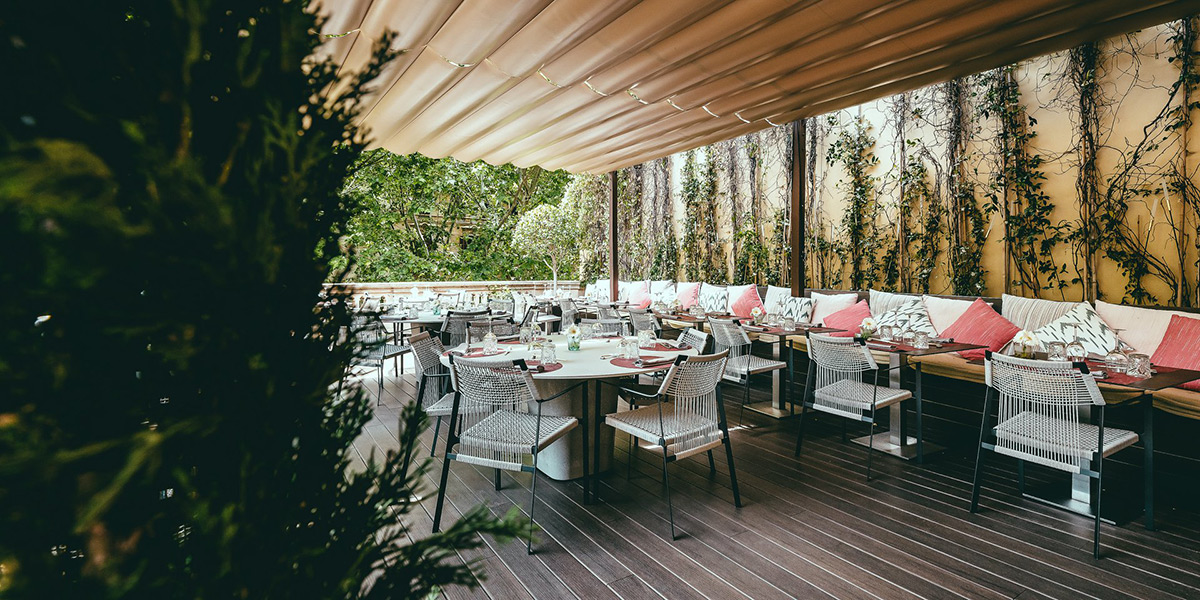 19. De Tokio a Lima
This Borne beauty is proof that restaurant food needn't leave you feeling like you've overindulged. Dining on the gracious terrace above the leafy avenue is one of Palma's nicest pleasures. Located within Can Alomar Luxury Boutique Hotel, the De Tokio a Lima menu fuses Japanese, Peruvian and Mediterranean influences to fresh, healthy and delicious effect. Desserts are a little naughtier, but irresistible. Not cheap but quality of food and specialness of surroundings is high.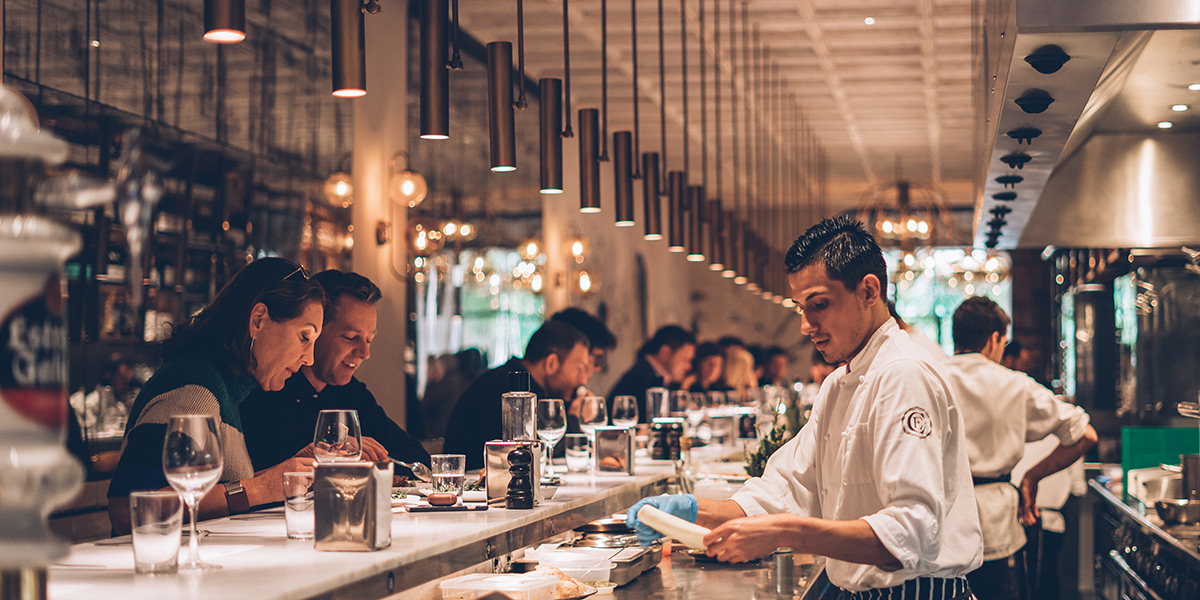 18. El Camino
You rock up to El Camino without a booking, a laissez-faire start to eating at this gem of a restaurant, which doesn't take reservations. A new concept in Palma, El Camino is much like a traditional tapas bar save for the bar itself, which is the longest bar you've ever seen. The team, led by Eddie Hart, is great, as is the ambience; the food wonderfully fresh and flavoursome. Tapas for taste and style aficionados.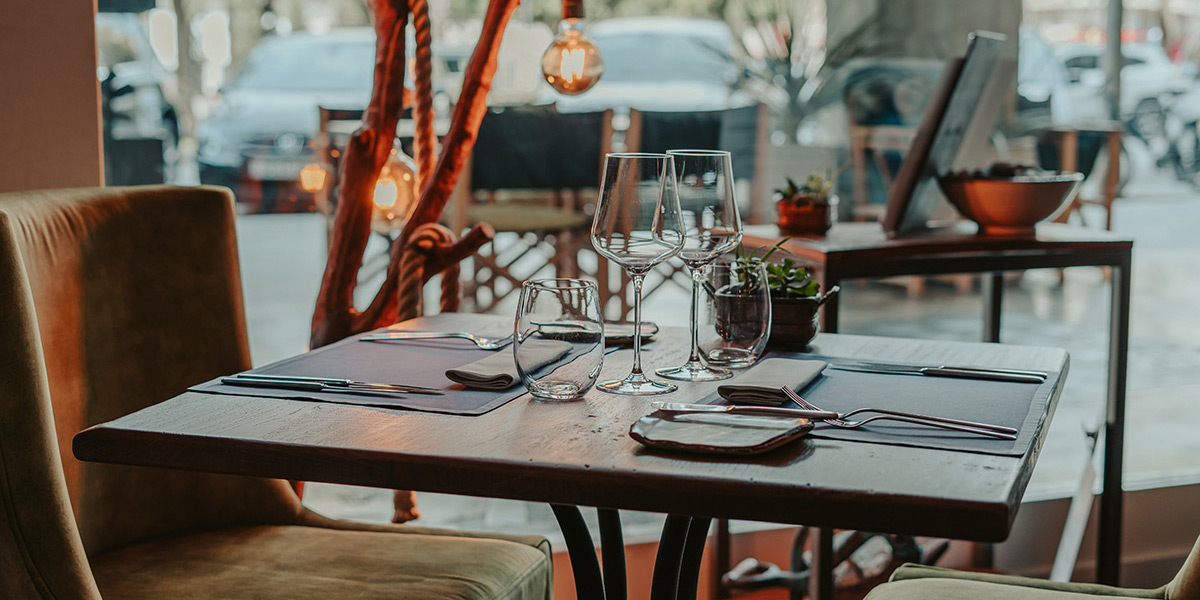 17. Adrian Quetglas
This Argentinian-born chef is a big talent – he made his name on the tough Moscow restaurant scene – and his team is friendly and dedicated. The restaurant interior, while perfectly nice, may lack the wow factor of the menu, but the food experience makes eating here worth it. Presentation is superbly creative and the five and seven-course tasting menus are reasonably priced.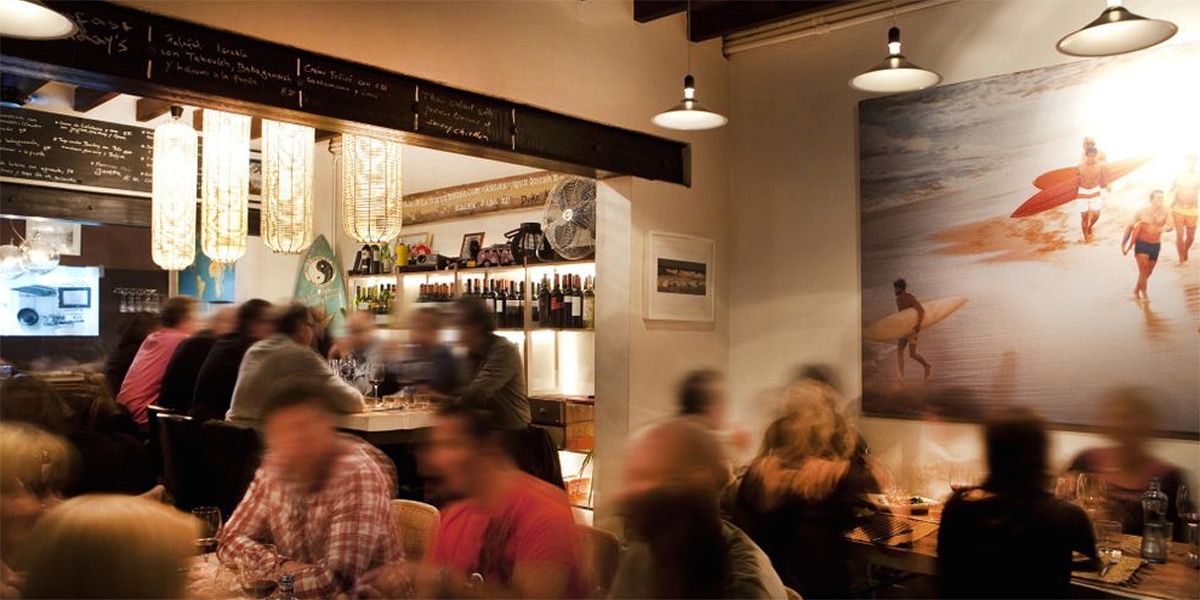 16. Duke
Ask five people what their favourite restaurant is in Santa Catalina, and the chances are three of them will say Duke. This is the place for a fun meet up with friends in a totally relaxed yet buzzy environment. Chef Ronny concocts Asian-inspired dishes packed with flavour, eschewing heavier ingredients like butter and cream in favour of healthier substitutes. Tacos, teriyaki, burgers, kebabs, falafel; they're all great. I've loved Duke for years.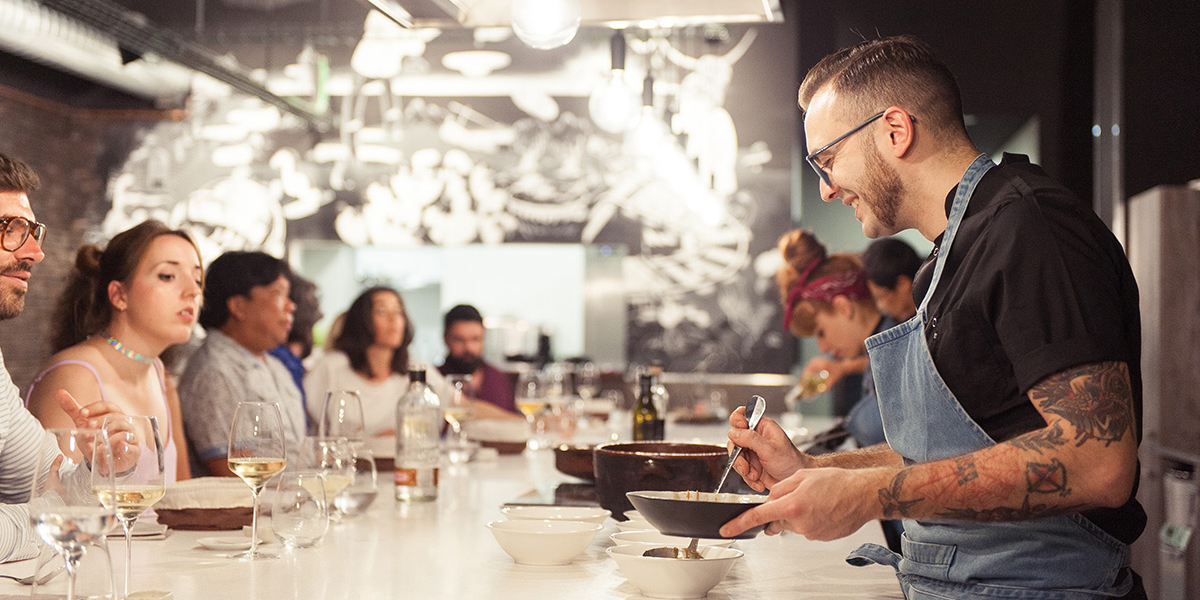 15. Clandestí Taller Gastronòmic
And now for something completely different. Clandestí Taller, hidden away in a unit not far from the San Juan gastronomic market, offers a unique concept. Up to 12 diners sit around a long bar watching two young chefs prepare their food, before eating together. Five courses of affordable deliciousness for lunch, and eight courses of loveliness for dinner, on selected nights; Mallorcan market cuisine experienced in a most enjoyable way.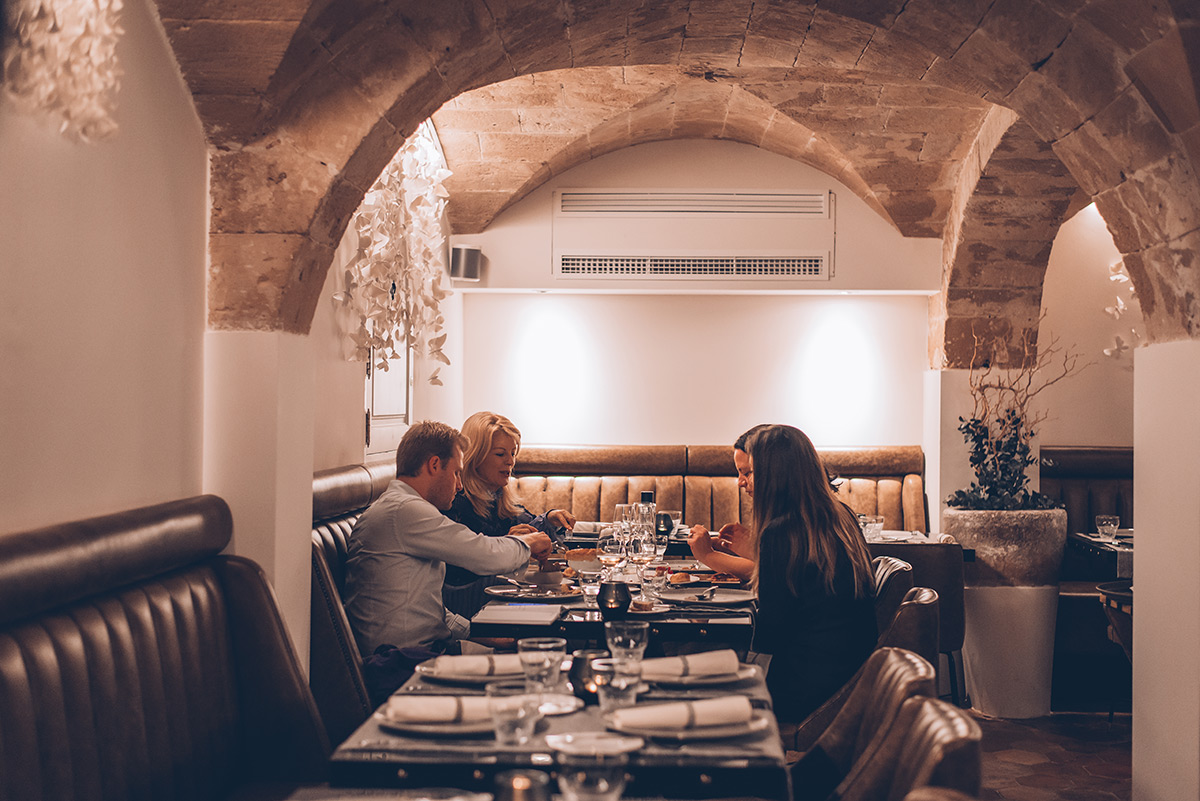 14. Restaurant Can Marques
Visit this one and fall in love with both the hotel and restaurant. The hotel is a magnificent pile in the old town consisting entirely of suites, and the vaulted ceiling restaurant is fittingly elegant. You'd be forgiven for expecting slightly stiff formality at this luxury five-star eatery, but service is friendly and efficient without a hint of stuffiness. Food is Mediterranean, with French flair.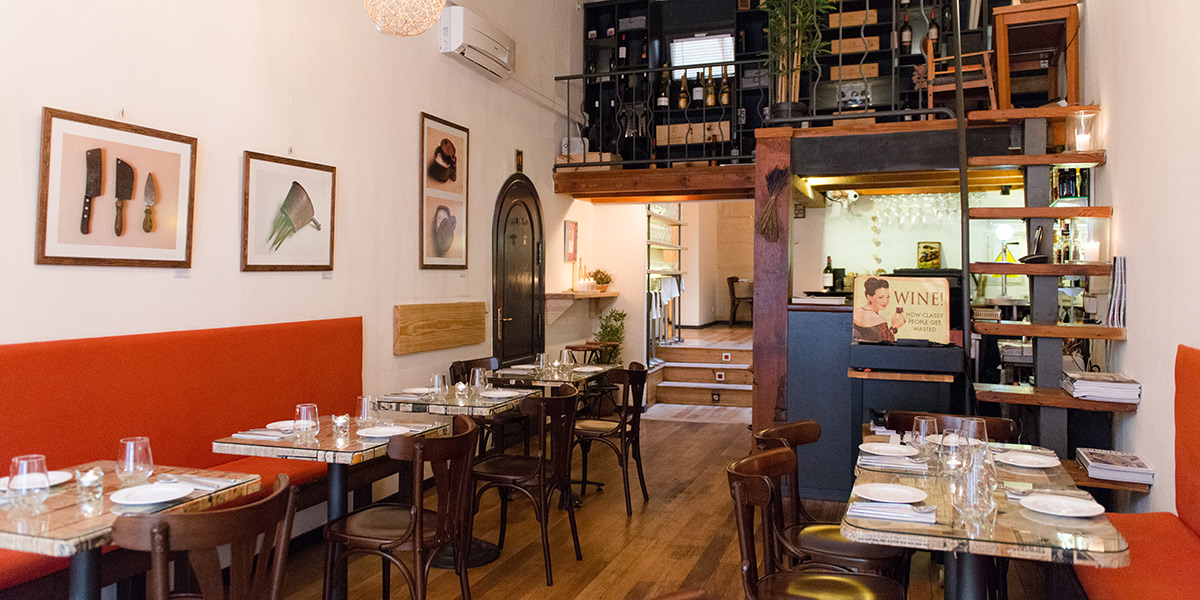 13. Canela
Testament to its excellence, Canela gets very busy at certain times so I do recommend visiting for lunch when things are usually calmer. Food is simply amazing at this former spice shop just off Jaime III; think sharing plates of fusion dishes delicacies like dim sum, scallops and tempura alongside more typical Mediterranean dishes. A Japanese-style bar at the rear of the restaurant lets you see the chefs at work.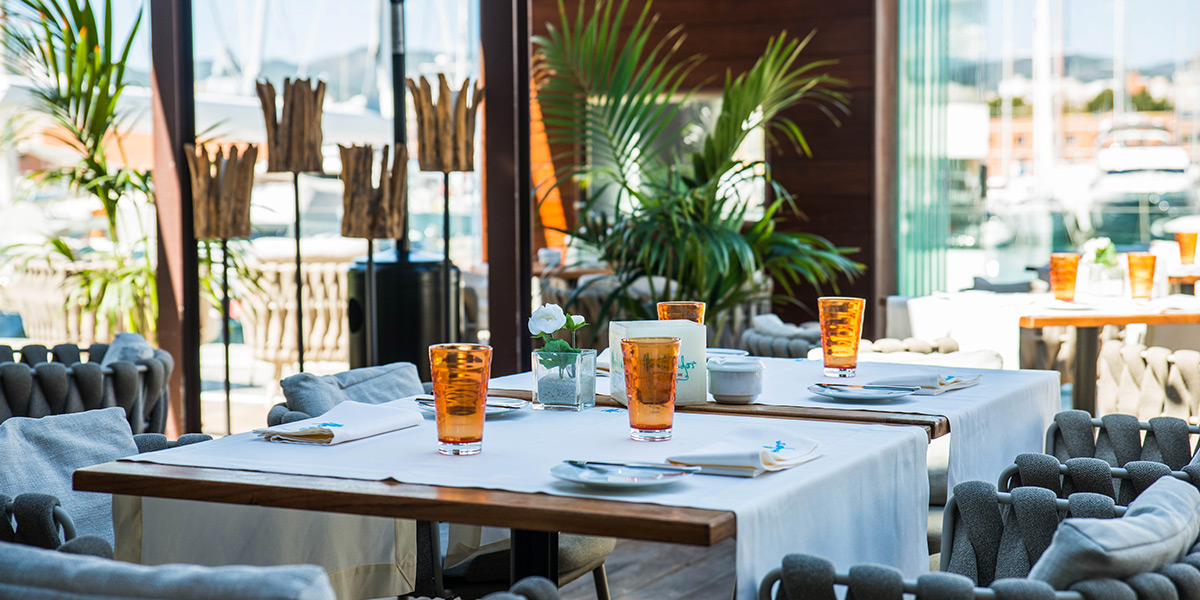 12. Mar de Nudos
Ok, it is undeniably expensive, but the stunning location and quality of food justify the price tag at Mar de Nudos. Eating here, right on the waterfront overlooking the yachts and the cathedral, is a special experience. As you'd expect, décor is chic and the Mediterranean seafood dishes, especially, are consistently excellent. You can also get great tapas and sushi. The sort of place that sparkles by night.
Read more
11. Arume Restaurant & Sushi Bar
The best Japanese in Palma, Arume has been working its magic for more than 10 years. Its success lies in the expertise of chef Tomeu Martí and team at fusing Japanese, Thai, Vietnamese and Mediterranean cuisine to mouth-watering effect. A fresh, modern dining space and open show kitchen make this spot just off Calle de Sant Miguel a lively, very pleasant place for lunch or dinner.
10. El Patio de Gloria
Situated on the ground floor of the glorious Hotel Glòria de Sant Jaume, this Parisian-inspired gem does what is best described as the perfect Mallorcan comfort food, and everything in between. New chef Javier Gardonio is doing a great job of crafting mouth-watering cuisine, sometimes fusion and sometimes more traditional. Service is white gloved yet unstuffy, and the restaurant designers have mixed historic with contemporary to great effect.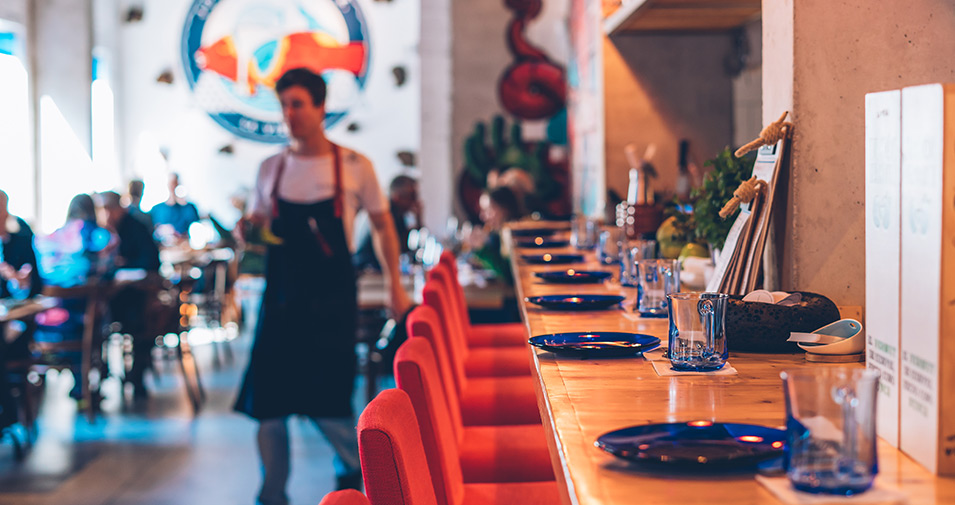 9. La Vieja
La Vieja is quite comfortably Palma's trendiest place for tapas. There is no restaurant in the capital more hip and colourful than here. Expect to find delicious food served in innovative ways – forget the traditional white plate! Here head chef and owner Jonay Hernández is imaginative with food, bringing plenty of character and vibrancy to this quirky restaurant in Plaza Raimundo Clar.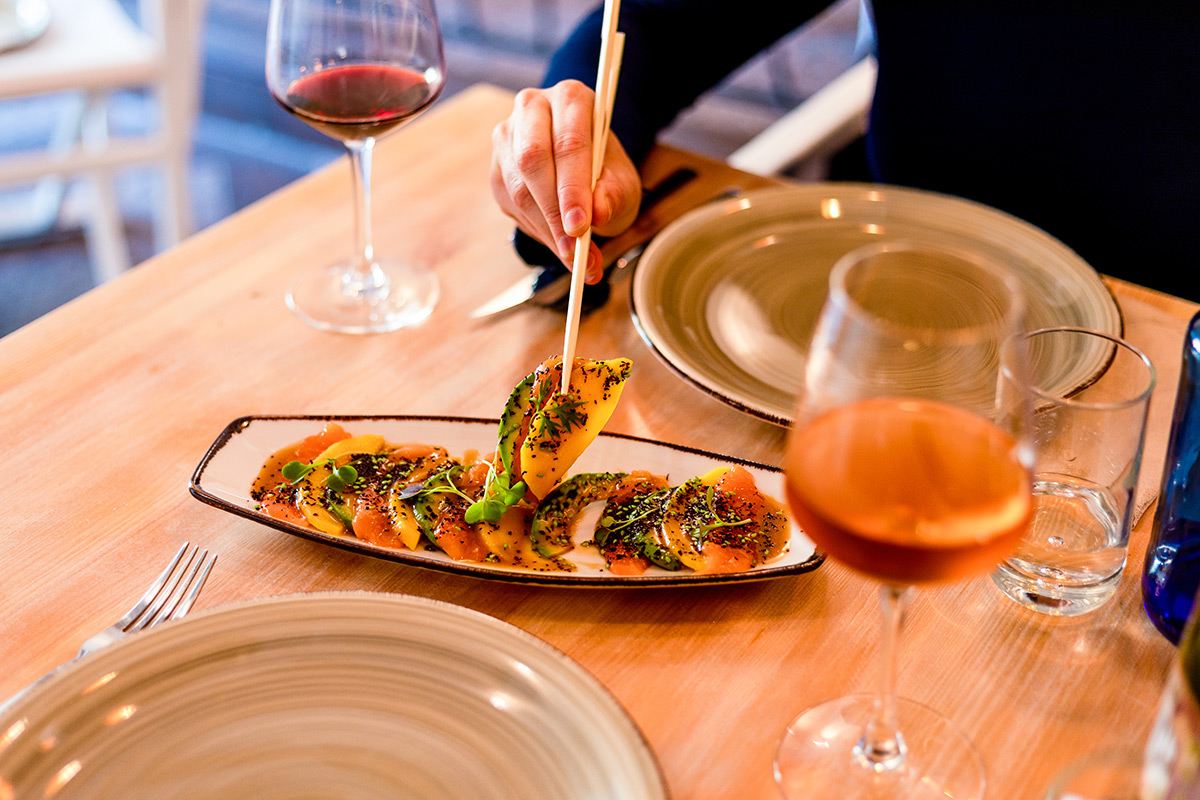 8. Saranna
Saranna is a real hidden gem in Palma. Don't be fooled by the laid-back decor, the food is seriously good and is served by the most friendly and accommodating staff. The vegetarian options here aren't an afterthought; rather, they're fusion wonders in their own right. It's got a real good-feel about it, which paired with its great cuisine (at an affordable price) would be a good place to meet friends for say, Sunday brunch?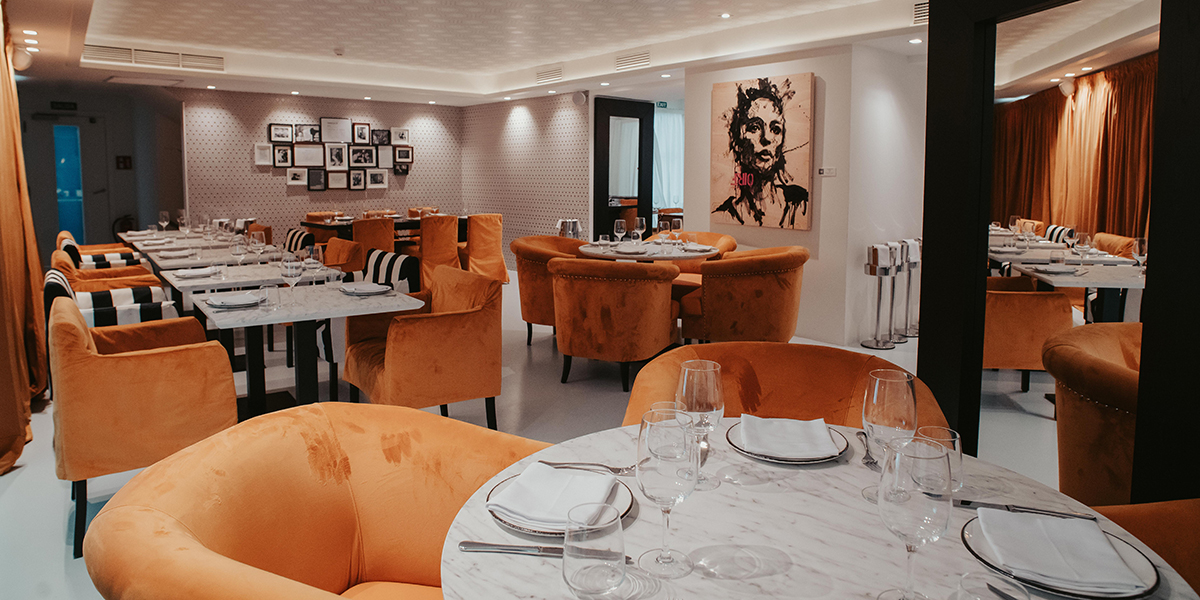 7. Beatnik
Beatnik marks a real turnaround for Purohotel who – at the hands of the manager Edgar Lagassi – has been transformed into one very exciting place. With significantly more colour that guests are accustomed to from the Puro Group – this restaurant is rocking. Its concept is trendy and cool, making it a go-to for dinner with friends at the weekend. For me, delicious food and a buzzing atmosphere make this an absolute favourite.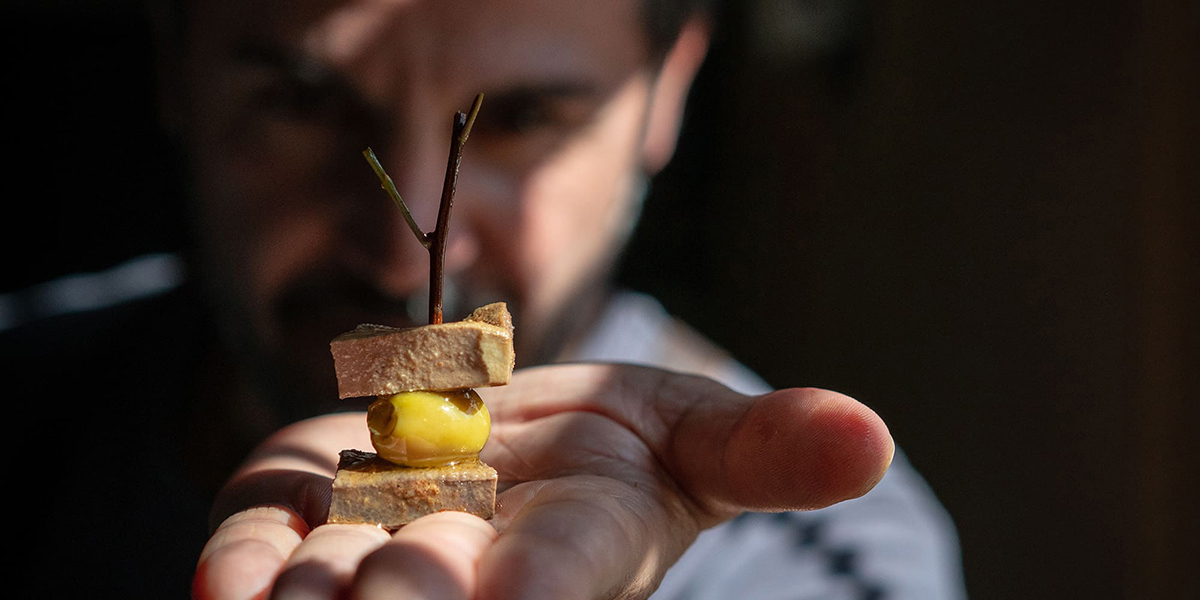 6. Dins
Dins is the new restaurant at the stylish El Lorenç Hotel which sees chef Santi Taura do exactly what he does best – deliver exceptional Mallorcan cuisine. Whenever Santi cooks there is always this lovely personal tone that makes you feel like he's cooking just for you. Here it's no different, Dins promises fabulous food from Mallorca's most beloved chef.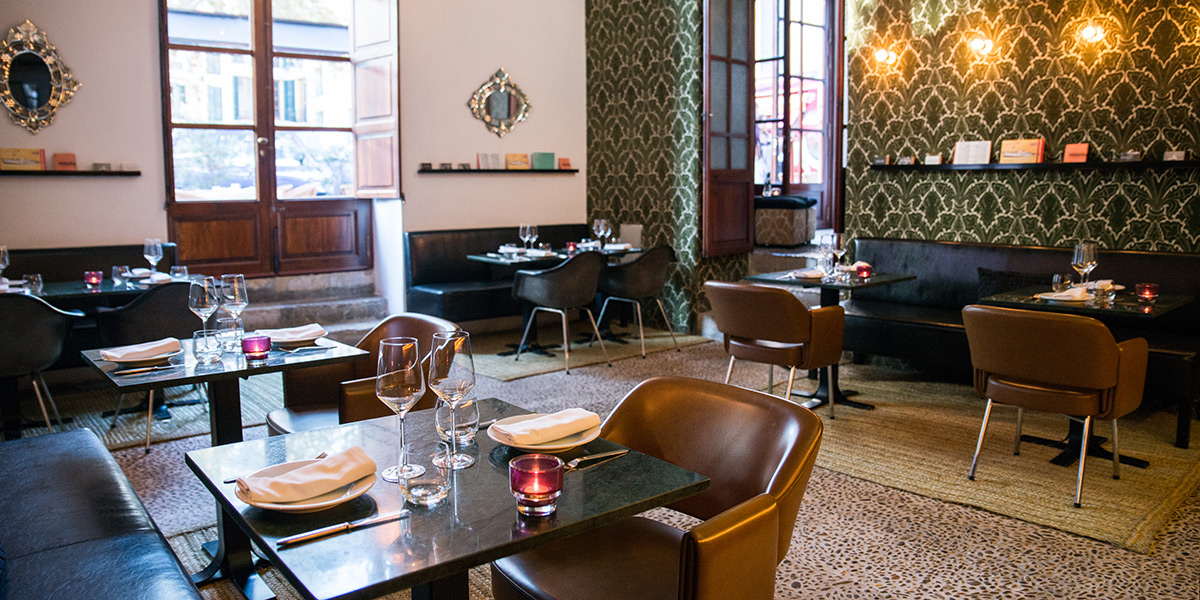 5. Sadrassana
One of my personal favourites, Sadrassana wins on every count for food, décor and ambience. With such sensuous surroundings – luxurious wallpaper, vintage mirrors and sparkling chandeliers – there's a real sense of escapism when dining at the restaurant famous for starring in TV's The Night Manager.This is the place to come at night for tapas and wonderful Mallorcan food (dinner only). Art takes centre stage beside the menu – one of Palma's best-renowned galleries, Galeria Horrach Moya, is upstairs.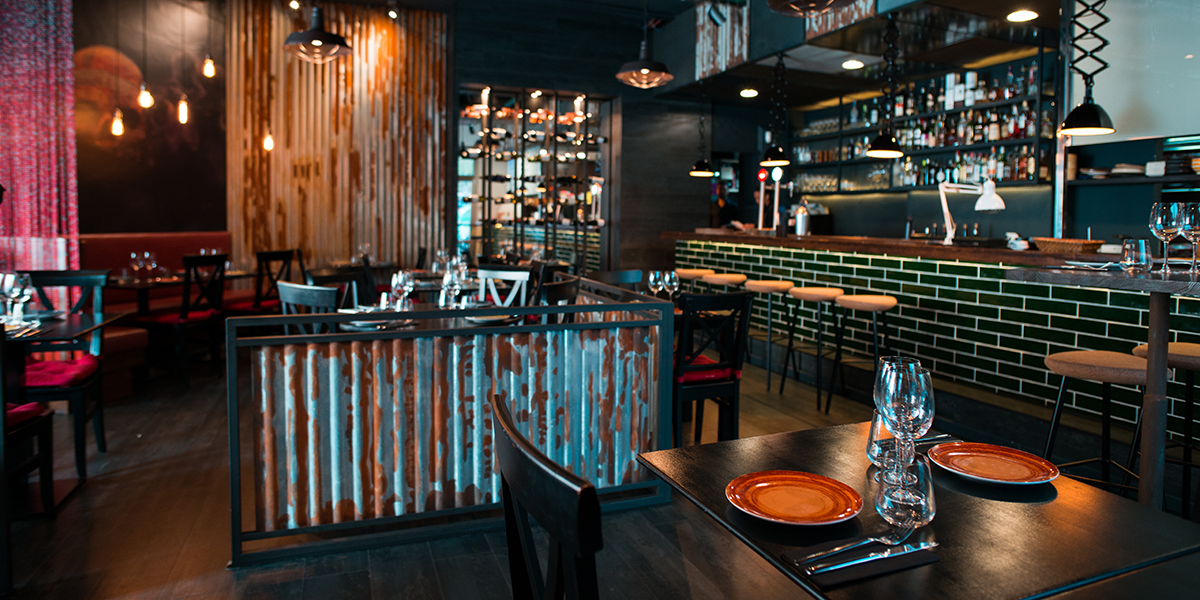 4. Vandal
Vandal is the wild card on my list. Imagine an edgy, busy, noisy restaurant in somewhere like New York's Tribeca and you get the idea. The cocktails here are some of the best, inventive and absolutely delicious. The ambience here is dark and quite noisy which will not suit everyone but its highly creative cuisine and outstanding wine pairings definitely earn Vandal a top spot.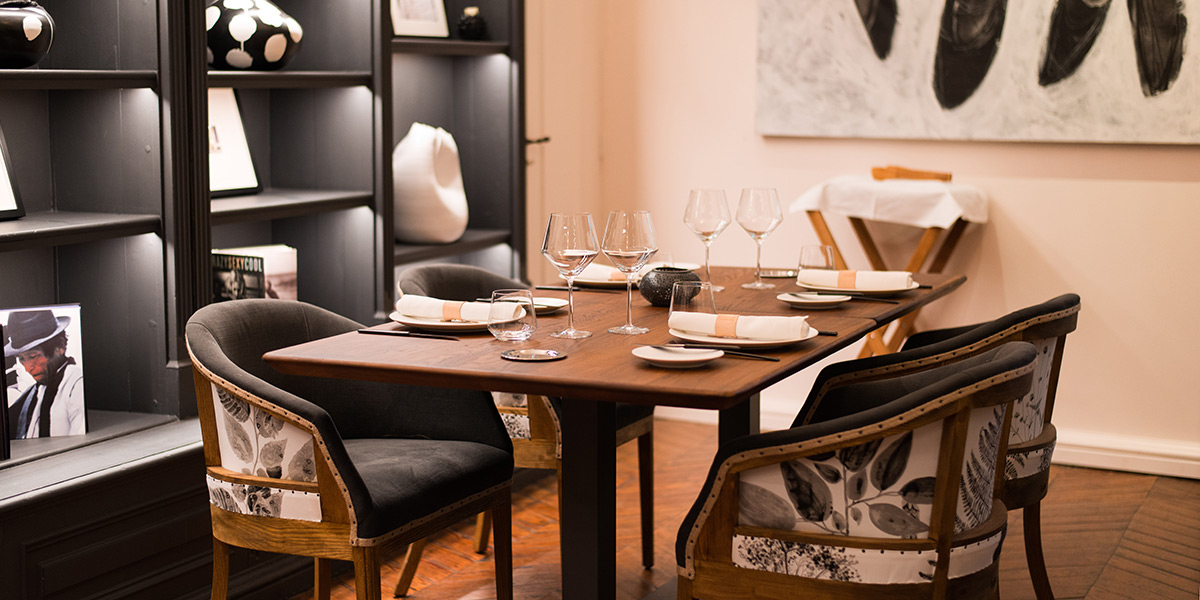 3. Fera
There are no shortage of eateries doing Mediterranean-Asian fusion cuisine, but Chef Simon Petutschnig is a master. Fera's location on the ground floor of distinguished island social club Circulo Mallorquin, within a renovated palace, gives it an exclusive air; but lunch in particular is surprisingly good value. Works from leading contemporary Spanish artists hang on the walls adding further interest and refinement to what is a beautiful, historic space.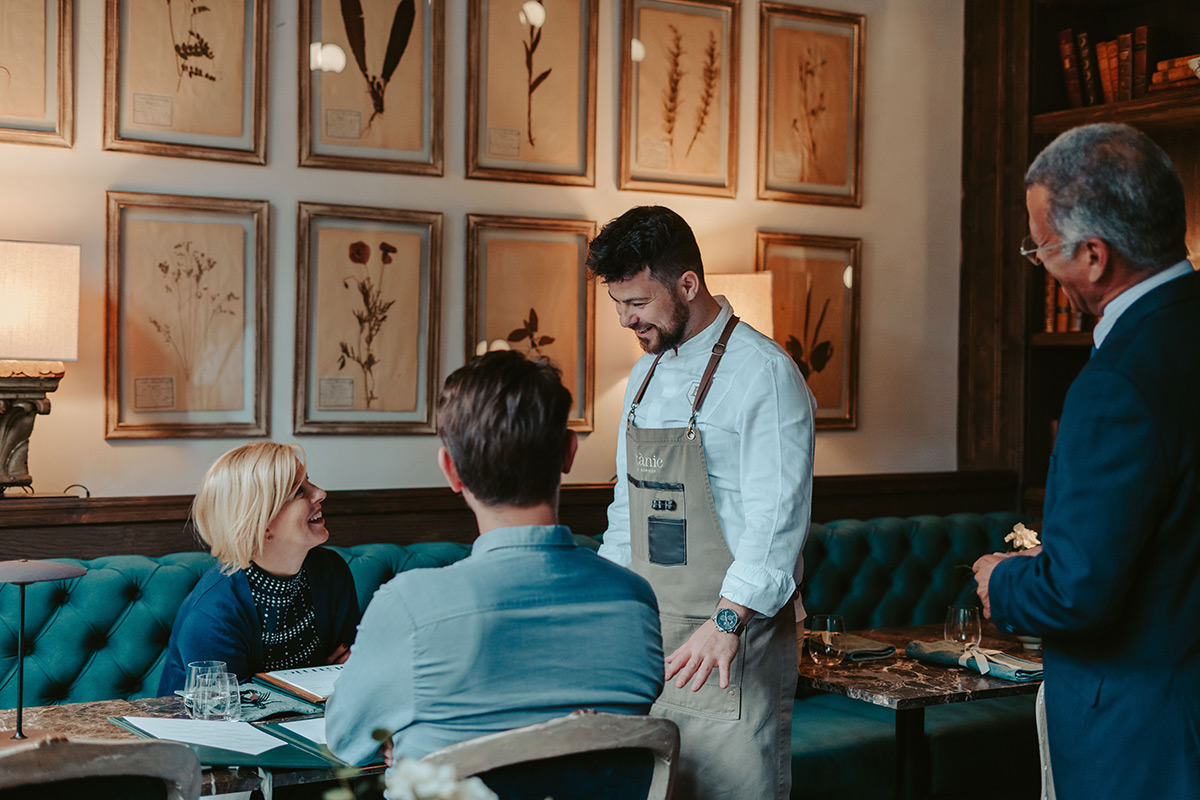 2. Botànic
Eat in the gorgeous garden, library room full of character or exquisite bar of Can Bordoy Grand House & Garden, home of Botànic. Proof that organic, super healthy cuisine need not be boring, this restaurant is pitch perfect. The leafy garden setting is just beautiful, which when combined with a well-priced menu and good wine pairing makes it one of my top favourites.
1. Nuru
Head chef Jesus is the star at Nuru and his food has an almost reverential following. This cult Santa Catalina haunt scores top for an exciting, exotic menu, finesse at wine pairing and excellent service. Nuru calls itself 'a warm and inviting little nook' but with its buzzy atmosphere and stylish surroundings – including art by Hollywood actor and artist Jordi Mollà – I think it's become a Santa Catalina institution.
Read more
As you can see from this list, variety is what makes the modern Mallorca food scene in Palma so exciting. Eating terrifically well in the capital city can be done at all price points – it just takes a little insider knowledge.
I hope you'll relish the challenge of seeking out those places that deliver unforgettable dining experiences. Your next A-grade lunch is just a step away in this beguiling Balearic city…