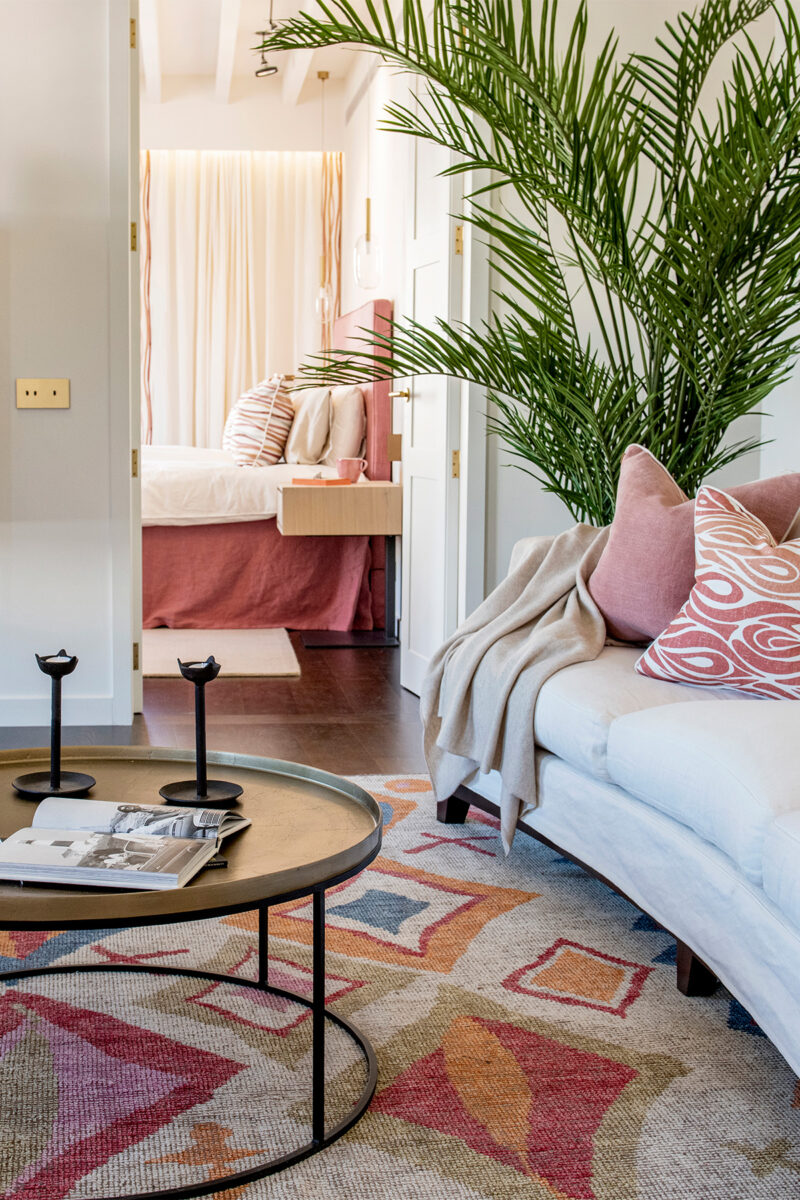 Framed by the mountains to the north and the glistening Mediterranean Sea at its feet, living in Mallorca's vibrant capital really does offer all the spoils of city life, with a distinct island charm. Positioned on the island's southwest coast and only 10 minutes from the airport, Palma is rapidly developing a reputation as one of Europe's most desirable locations, not only as a holiday hot spot but also as an enviable place to live. The melting pot of European cultures drawn to this seaside metropolis includes residents from Germany, Scandinavia and Britain, and an increasing number of French and Italians.
Central Palma attracts those who want an all-encompassing, truly Mediterranean experience. One of the oldest preserved Old Towns in Europe, Palma's architecture, culture and quality infrastructure combine with an impressive dining scene, fantastic weather, and frequent fast and easy flights from the main European centres.
For those who have the financial capacity and time to enjoy these benefits, Palma is almost unrivalled in the Mediterranean Basin for its appeal. Affluent professionals looking for upmarket penthouses, young couples and retirees wanting a lively and dynamic place to settle, and holiday and second home buyers seeking a lock and leave urban apartment make up the diverse range of property buyers and contribute to a high level of price stability. Perhaps the children are all grown up and there's no longer a need for a spacious family villa or residential apartment complex with pools, making a Palma apartment perfect for those who are liberated and free to indulge in the good things in life, in a city that's not too big, nor too small.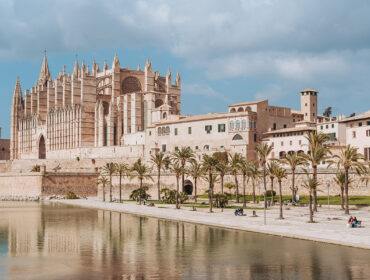 Palma de Mallorca is a city full of surprises. Move to Mallorca's capital and discover the very best of what the island has to offer.
Featured Properties for sale in Palma de Mallorca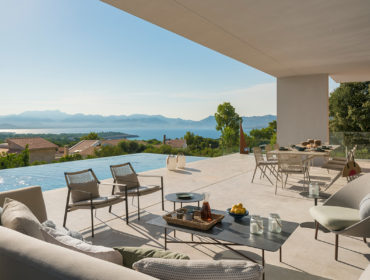 Find your dream home in Mallorca: Luxury villas, fincas, property guides, and the best recommendations to enjoy Slow Living Mallorca.
Where to buy a property in Palma de Mallorca
La Seu Cathedral to Calatrava
This prestigious area is the oldest part of Palma's beautiful Old Town. Very quiet and elegant, this district embodies a feeling of historic wealth and class. This sophisticated zone runs from Carrer del Palau Reial past the iconic Cathedral La Seu towards Hotel Princep, and behind the first line to the plazas of Santa Eulalia and Sant Francesc. With well-kept narrow cobbled streets, and grand buildings and squares influenced by the Romans and Moors, this prime location is suited to those who appreciate the allure of history and architecture close to the city centre without the hustle and bustle.
The Cort
From the leafy Paseo del Borne across to Plaza Cort, and inland towards Jaime III and Plaza del Mercat is the Cort area. Similarly high end from a residential perspective, this quarter also houses a plethora of luxury designers and high street shopping, along with cafes and restaurants making for a livelier feel than the nearby Cathedral/Calatrava zone.
La Lonja
This quarter of Palma's Old Town used to be the commercial exchange where merchants and fisherman arrived by ship to offload goods and produce. Vibrant La Lonja is now a hub of restaurants and bars just a stone's throw from Palma's promenade. The charming apartments are interspersed with the odd stately home such as the Abaco building. The La Lonja area extends as far as the Es Baluard contemporary art museum which borders the Torrent de Sa Riera canal separating the Old Town from trendy Santa Catalina.
Sa Gerraria
Behind Plaza San Francesc and Plaza Eulalia parallel to Sindicato and towards Avenidas sits the up and coming area of Sa Gerraria. Still a part of the Old Town the quarter has character but is not as pristine or consolidated, therefore property is cheaper here with good opportunity for capital growth.
Paseo Maritimo
When only a sea view will do, a property along the seafront stretch of Paseo Maritimo is the answer. Made up of newer buildings of mostly 70's and 80's construction with tourist focused shops and bars below, the area lacks the sophistication and character of the Old Town, but the views over the harbour, promenade and boats are unsurpassed.
The Avenidas
Just outside the Old Town is the Avenidas. Although this area attracts predominantly local buyers, an increasing number of foreigners are becoming more aware of the high standard new build projects by overseas developers popping up here. Prices in the Avenidas are very competitive compared to the Old Town (an average of 20% less per m2), yet a stroll across the road will take you to the coveted historical area. Predominantly comprising buildings from the 60's and 70's the Avenida's is not particularly exciting from an architectural standpoint; however, a few original gems from the 1800-1900's remain intact.
Advantages to buying a property in Palma de Mallorca:
Unlike many of the island's smaller townships, Palma does not ebb with the seasons, remaining open and bustling all year round.
Palma is within excellent proximity to the airport – just a 10-minute drive away.
There is an endless array of bars, restaurants, cafes and galleries, and a year-round social and cultural calendar.
All amenities and conveniences are within short walking distance, owning a car is not a necessity.
In Palma even city dwellers get a taste of the sea with its urban beach just a 15-minute walk past the cathedral.
School aged children are well catered for with a good range of reputable international schools in, or nearby the city.
Palma is the business and financial centre of Mallorca.
The security, cleanliness and infrastructure is superior to many other Mediterranean cities, with substantial ongoing investment into these areas.
Some things to bear in mind
Palma provides an urban lifestyle and as such isn't the place to buy if peace, tranquillity and nature is your preference.
Central Palma is solely made up of apartment properties, therefore if you're looking for a detached house this is not the zone for you.
If you plan to drive, know that the majority of properties do not come with a carpark. Street parking can prove difficult and it is advised to rent a carpark if you wish to own a car.
Visitor numbers swell in the summer months which can make the city feel overcrowded.
As a built-up area apartment blocks are situated very close together which means it's hard to find properties with a lot of natural light, and privacy from neighbours can be an issue.
As one of the most beautiful Mediterranean cities and one of the most stable markets, the group of buyers across all price ranges for Palma property is very large and exceeds supply.
Palma Price Guide
2-BEDROOM APARTMENT:
400.000 € – 1.500.000 €
PENTHOUSE APARTMENT:
1.000.000 € – 4.000.000 €
HISTORIC TOWNHOUSE/PALACE:
3.000.000 € – 6.000.000 €
(Please bear in mind that prices are subject to change)
Types of property in Palma de Mallorca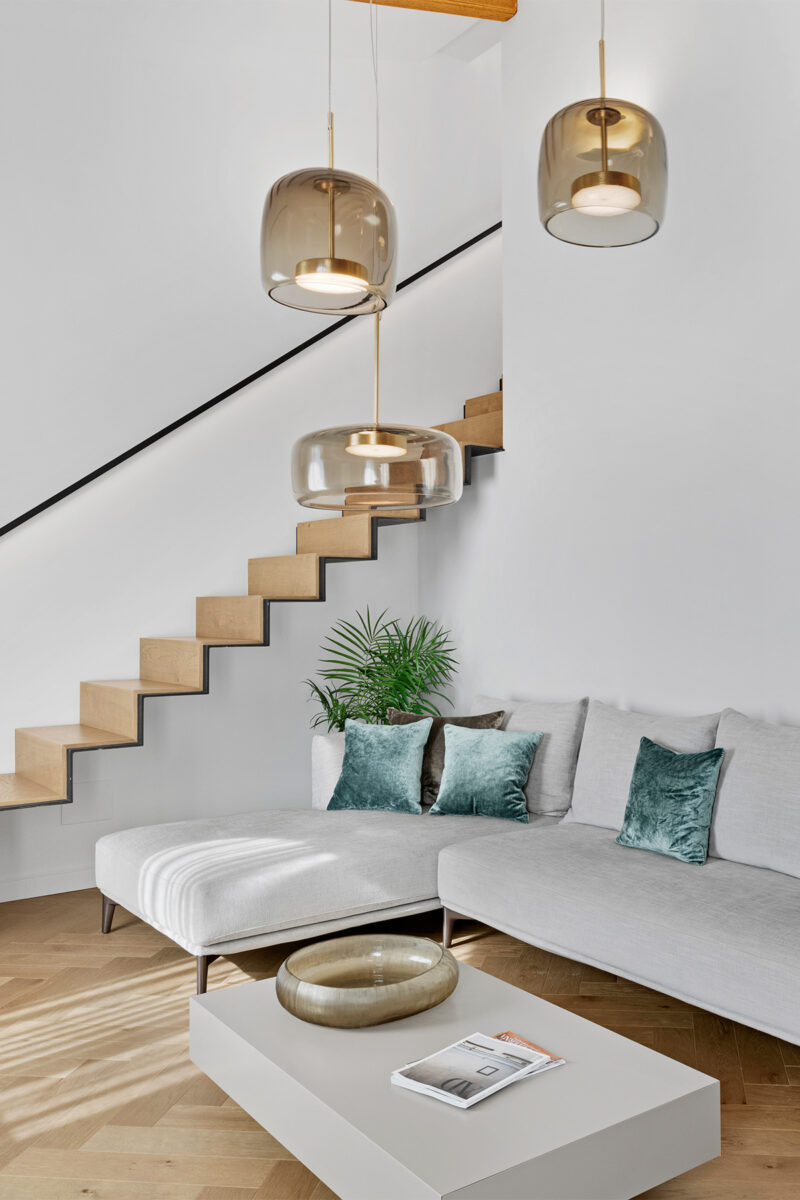 Apartments
Renovated, refurbished or newly built apartments are the most sought-after properties by foreign buyers, as renovation projects can prove difficult to manage from overseas. The style and above all the quality has changed very positively over recent years as much higher standards are demanded, and great living concepts are offered. Medieval flats have been carefully restored and converted into high end apartments, often with an emphasis on architecturally sustainable and environmentally friendly solutions that do not compromise on quality and contemporary design.
Penthouses with terraces or balconies are particularly in hot demand allowing one to enjoy Mallorca's plentiful sunshine and blue skies. Even without a view to the sea, the panorama of red terracotta rooftop tiles is an authentic Mallorcan visual delight in itself. In prime locations in the Old Town, an apartment costs 800,000 € on average, whilst high-quality, modernised penthouses exhibiting all the bells and whistles fetch 10-12,000 € per m2.
Casas Señoriales – Historic Townhouses/Palaces
When meandering through the labyrinth of narrow cobbled streets of the Old Town you are sure to sneak a peek at a few 'casas señoriales', stately homes boasting lush interior courtyards hidden behind large imposing doorways. Old wealthy families would often bring well-known Italian architects over to the island to imbue the beauty of Italian design into the existing Roman and Moorish architecture of these palatial abodes. Today a single casa señoriale is often developed into 3-6 beautifully restored apartments, often with the modern-day luxuries of parking and elevators.
RULES AND REGULATIONS
The aesthetic of buildings in Palma is very much protected by the town hall authority which can greatly hinder any construction, modification and design plans. What is permitted depends on the grading of protection the property has from a historical perspective. The age and history of the building, the architectural relevance, and the status of the families that have previously resided there all influence what alterations can be made. For any new builds it's also important to note that rooftop pools are no longer permitted in central Palma. The most important thing is to always carry out any alterations, renovations or refurbishments with a professional and experienced local team.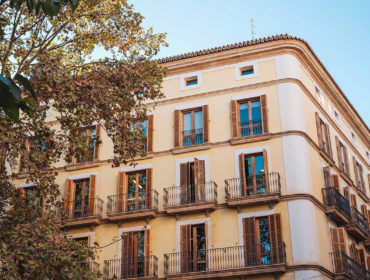 Knowing which area of Palma to live in can be tricky given the variance in style and surrounding ambience – take a peek at the best areas to live in.
What the Experts Say About Property in Palma de Mallorca
"The overall market in Palma de Mallorca continues to thrive. The number and volume of real estate transactions have retained the momentum of previous years. Palma is, and remains one of the Mediterranean 's international hot spots."
"In Palma de Mallorca there is a continuous stream of investments. A three-digit million sum is currently flowing into the expansion of the Club de Mar luxury yacht harbour, the renovation of Palma's harbour promenade, the Playa de Palma region and numerous hotel and development projects. A city in constant transition."
"As the saying goes in Catalan: "què més vols" which means – "what more do you want in life". Palma touches your soul with its charm, its location, its inhabitants and its proud history. My tip: let yourself be absorbed by the spirit of this city and island."
Trusted real estate agents in Palma de Mallorca
See below for more Villas for sale in Mallorca!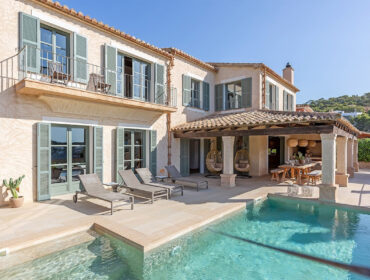 Discover the best Mediterranean villas for sale in Mallorca handpicked by Dr. Helen Cummins and team of local property experts.