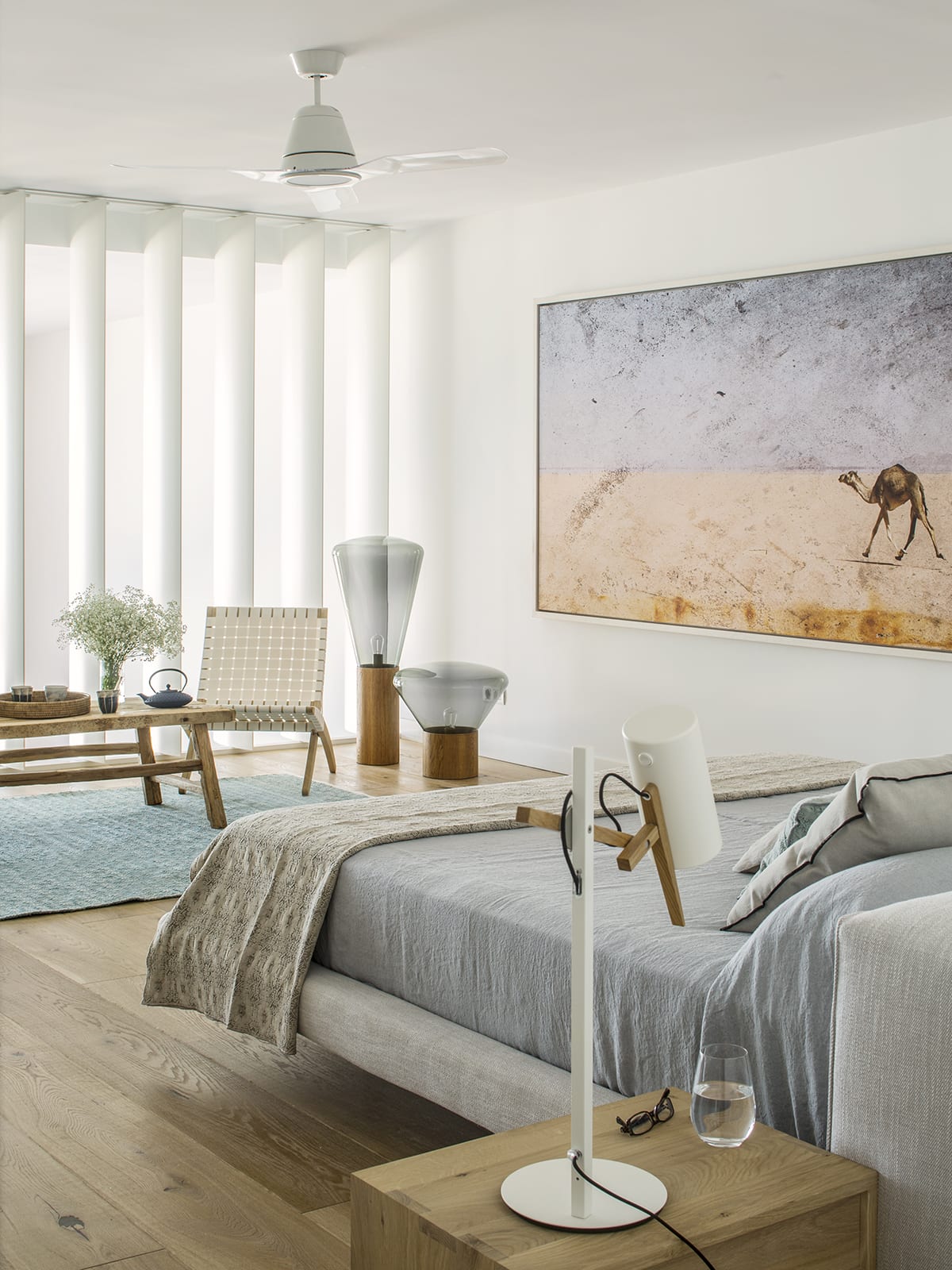 I recently went to the house with one of my customers who had not seen the place finished… he came in and said: "Wow! I love it, it feels like HOME!"
In fact, whenever I get to see my clients at their newly finished house, a series of feelings and emotions are sparked that do not leave me unmoved. And this house I love. We have managed to make the most of a home that was not at all easy. Pillars in the living room, spaces with many angles and, above all, interiors that lacked personality.
The first thing was to capture the idea of customers… a classic, French style, with personality and organic and natural touches, without falling into the rustic. We designed furniture in natural wood that we combined with elegant pieces of stone, such as on the dining table or on the countertop of the furniture of the family room.
In the family room we designed a sofa that covers a large irregular area and took advantage of its back to design and create a piece of furniture that would integrate the pillars and dress the house's entrance. Rounding out the space is a set of tables, a natural rug, an integrated TV cabinet and a good collection of textiles and decorative items.
In the dining room, the table was designed in wood and stone and chairs were selected in harmony with the space. The wallpaper with tribal motifs contrasts perfectly with the elegant lamp.
In the living room we continued in the same tone of the house selecting pieces and creating spaces in keeping with the rest of it. The very British wallpaper contrasts elegantly with the wallpaper in the dining area, creating a differentiated effect in both.
In the bedrooms we have created different spaces… In the master bedroom stand-out features include the tufted bed, the elegant dressing table sofa and the beautiful, elegant chair in lipstick pink. In the guest rooms, wallpaper has been combined with elegant headboards and a selection of delicate textiles.
Outside, a platform was created for the lounge, which is integrated into the surrounding complex through elegant lattices that provide privacy but at the same time allow constant communication with the space.
Photos by Mauricio Fuertes
Address details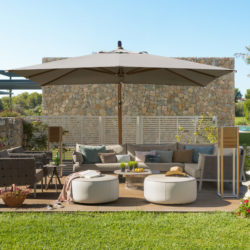 Organic Studio
Pau 10A, Palma de Mallorca