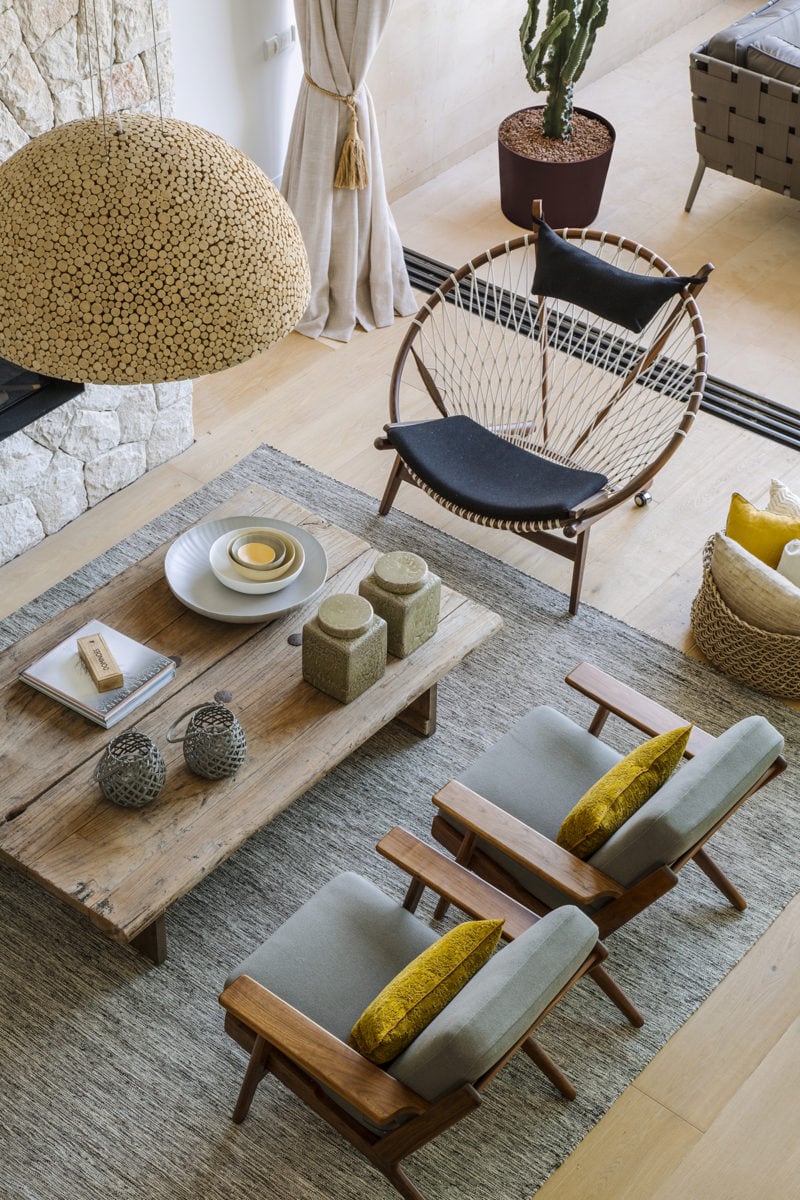 From the first visit to this imposing modern house located in a privileged enclave of the Mallorcan coast, it was clear to interior stylist Andrea Pussin and architect Rafael F. Rigó they'd have to be especially careful to create cosy spaces in large rooms, in order to produce a welcoming ambience and prevent excessive cold.
For that reason, a floor-to ceiling, three-metre wide chimney of natural stone was incorporated into the living area – a spectacle that rivals the wow views outside.
Inspired by the architecture of mid-twentieth century North America, Andrea developed a palette of materials, colours and textures that help create different nuances in each corner, and soften the harshness of the lines.
It was in part due to the commitment and daring of the owners that the potential of such a unique contemporary space could be fulfilled. Open to new ideas, they encouraged the fearless approach of the design team.
"Dusk is when you finally realise if you've managed to create an authentic atmosphere or not," says Andrea. Work finished, and as the sun began to set, beautifully illuminating the strong lines of the interior, she had her proof.
Address details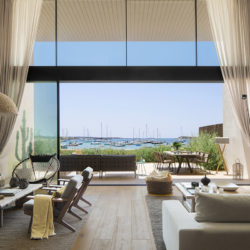 Organic studio
Calle de la Pau, 10A, Palma