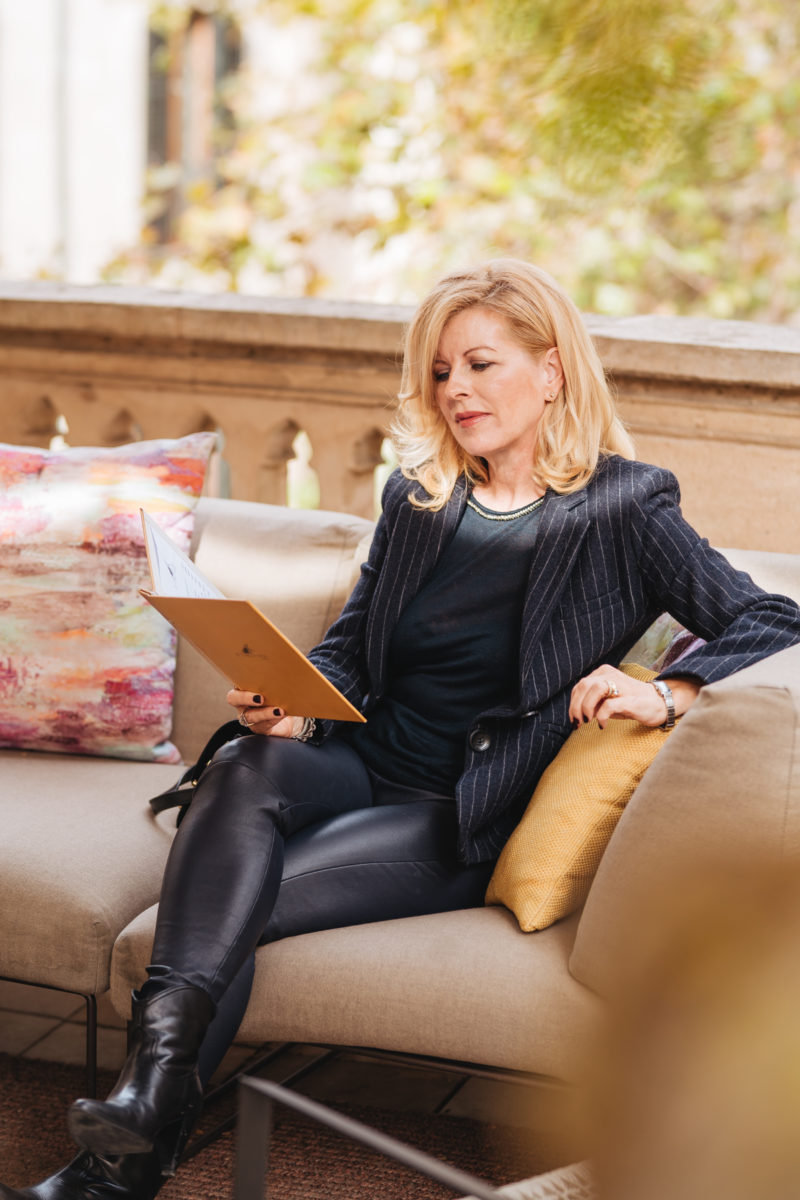 Walk along the pretty streets of La Calatrava or follow the twisted turns in La Lonja and it soon becomes apparent that Palma de Mallorca is a city of beauty. With the sea a short walk away, its streets, terraces and historic plazas are blessed with a warm wind that sweeps the Mediterranean. Property in Palma de Mallorca fuses beautiful architecture, natural sandstone and benefits from the sea just a short walk away. Therefore, it is no surprise that Palma is a city of the outdoors, for people who enjoy walking, cycling, running and skating. Its endless blue skies and sunlight are constant, and when good weather is almost always guaranteed, it lays the foundation for an active and healthy lifestyle.
To pinpoint a single area in the capital and call it 'the main attraction' would be an error given the variance in architecture, art and culture in the city. There are pockets of Palma such as El Borne, Paseo Maritímo and the Old Town which all carry their own distinct identity, made clearer by influences from outside Mallorca. El Borne, the main boulevard, retains its historical character but below its archways are recognised chains such as Louis Vuitton, Hugo Boss and Zara. However, slip down an alleyway behind these global brands, and the landscape changes to independent boutiques. Stores like Rialto Living and Gallery Red are firmly established within the local community and are reflective of the capital's creative energy. Likewise, boutique hotels such as Hotel Can Alomar and Sant Francesc Hotel Singular are also inherent of the city's unique character: innovative in style with tradition at heart.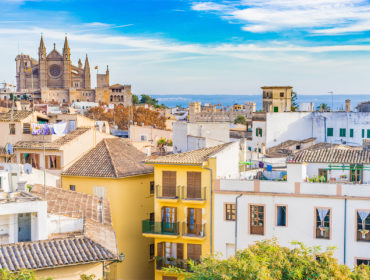 Own keys to an apartment in central Palma and you're looking at real estate gold. Now is the time to find your dream property in the capital city of Mallorca.
Palma is a city to be brave in, to try new things and test ideas. Peruse art at the Kaplan Project, listen to music at the Auditorium or watch theatre at the Teatre Principal. It is a city alive with culture and action, infused with that get-up and go mentality –  felt nowhere more vibrant than in the neighbourhood of Santa Catalina. The number one area for start-ups and making a name for yourself within the city's creative circles.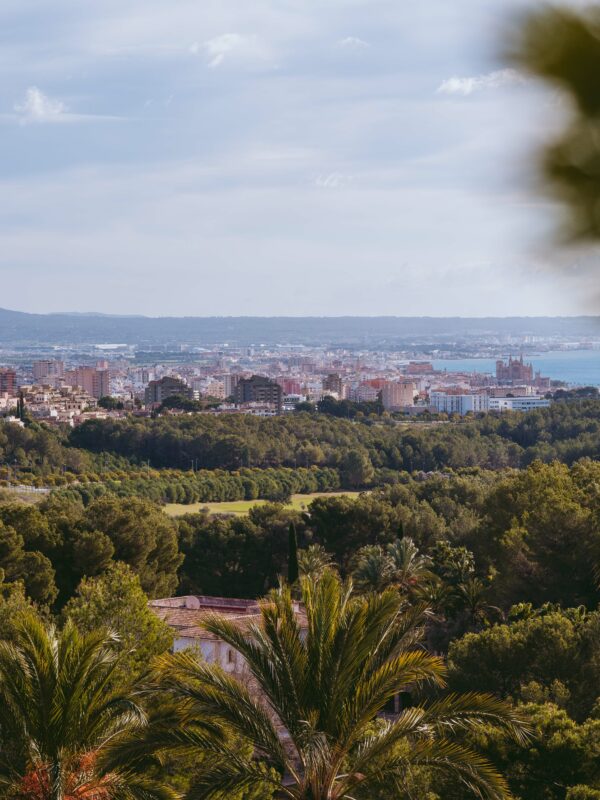 Only in Son Vida will you find Mallorca's best golf courses and most exclusive villas. Find out more in this informative guide by resident herself, Helen Cummins.
Read More →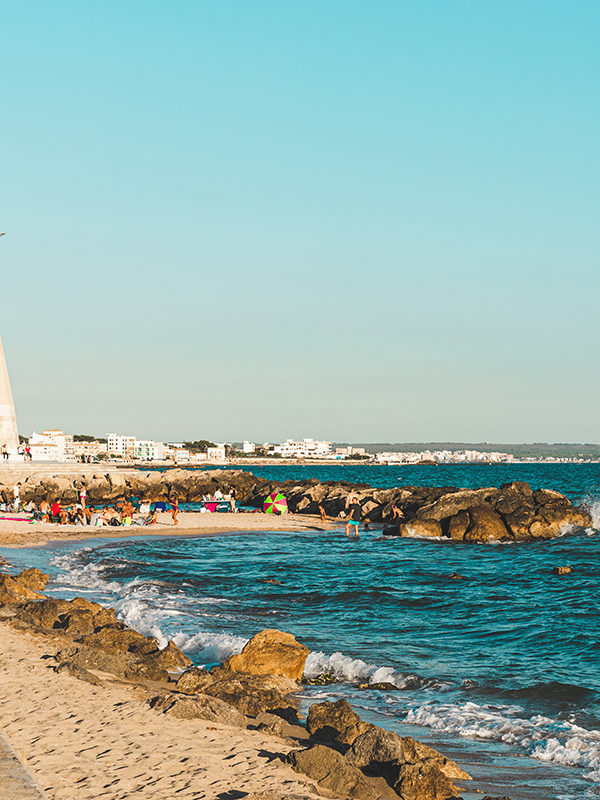 Portixol and its El Molinar neighbourhood have evolved from their fishing heritage into one of the most buzzing and desirable seaside spots on Mallorca.
Read More →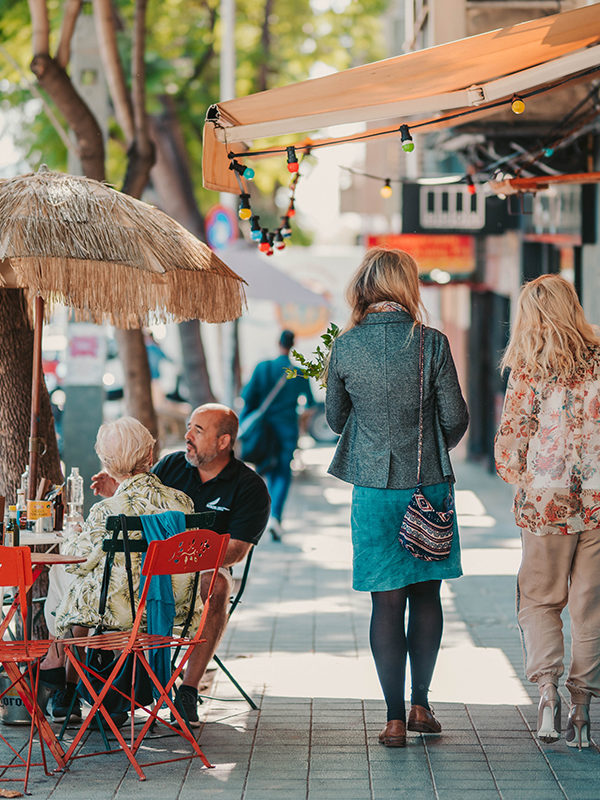 Santa Catalina has it all. Find out everything you need to know about living in Palma's buzziest neighbourhood in this definitive area guide.
Read More →
Good to know about Palma de Mallorca
Local language
Catalan is co-official with Castellano, the official language in Spain. There is a large ex-pat population so expect to hear other European languages, particularly English and German.
Main Industry / Commerce
Palma is a thriving hub for gastronomy, hospitality, health, wellness, real estate and property development.
International Schools
Several private International Schools are within a 10-minute drive, including:
Queens College
Lycée Français de Palma
Baleares International College
Bellver International College.
Distance
15-minute drive to the airport (Approx. 20 euros in a taxi)
20-minute walk to Ca'n Pere Antoni (Palma beach)
10-minute walk to Palma Cathedral
15-minute drive to Castell de Bellver
10-minute walk to Clínica Rotger hospital (private)
15-minute drive to Son Espases hospital (public)
Transport
Bus/Metro: At Palma Intermodal Station there are bus and train links to villages and towns across the island. The EMT number 1 bus to the airport leaves at stand 1078.
Parking: Metered blue line parking throughout; underground parking at Plaza España.
Taxi: Taxi rank outside Es Rebost in Plaza España. Download the MobiPalma app for more transport info
Palma de Mallorca Centre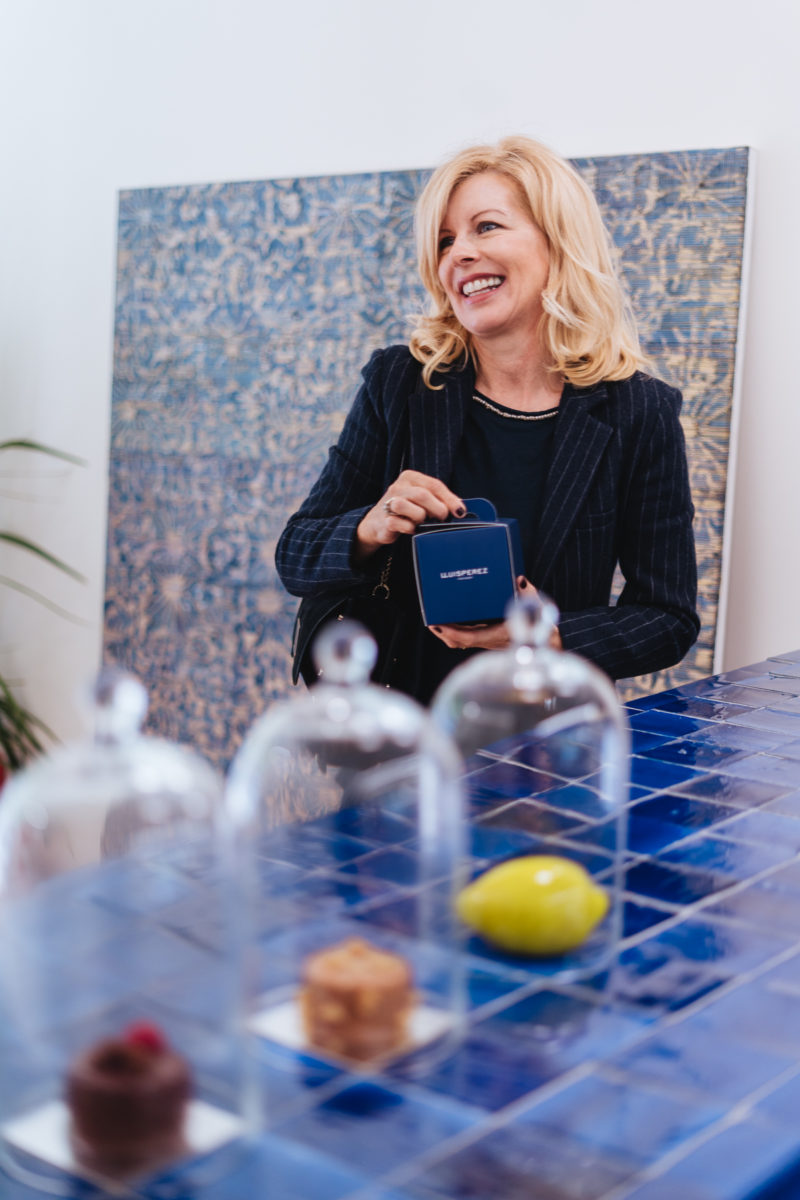 What makes the centre of Palma unique is the way in which its streets tail off and – more often than not – expand into squares. Residents of Palma will know all too well the feeling of embarking down one road before finding yourself in a quaint place like Plaza Banc de l'Oli or Plaza Patines. It is in these little squares that you'll find peace from the city and where local businesses are found. Plaza Patines in particular has become a hot-spot for health-conscious businesses like Yerbabuena. It is also known for its weekly farmers' market every Tuesday and Saturday.
For those shopping for a special occasion, a cake at Lluis Perez Pastisser will not go amiss, and as for a present, there is nowhere better than Rialto Living. Run by Barbara Bergman and Klas Käll, the lifestyle store promises a "relaxed elegance" where visitors can unwind while browsing their beautiful displays. Housed in an old cinema, the architecture alone is something to marvel at. Hours easily pass here without realisation, and with its cafe serving a delicious menu, you can feel right at home.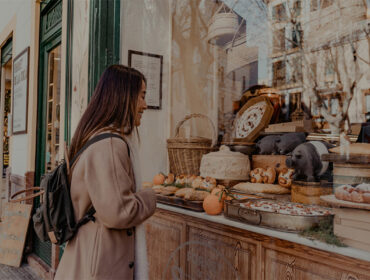 After reaching out to a few friends in Palma, Helen Cummins and her team have selected only the very best bakeries in the capital.
Palma de Mallorca in photos
fg_lazyload
Palma's Cathedral
Gallery Red
Parque de Sa Feixina
Carrer de Sant Feliu
Plaza España
Palma Dog
Plaza Mercat
Paseo Marítimo
Palau de la Almudaina
Paseo Marítimo
Plaza Feixina
Plaza Raimundo
Experience Palma de Mallorca
When you start living in Palma de Mallorca it can often feel overwhelming to choose what to do and see. You might start to read comments on TripAdvisor but quickly feel disappointed by what you find. What you really want to know is where a local would go. Whether its finding out the best places to eat local cuisine or where to catch up with friends for a beer, discover the lesser known areas of the city and the 4 Palma food markets you need to know about. All tried and tested by editor Helen Cummins and team of local journalists.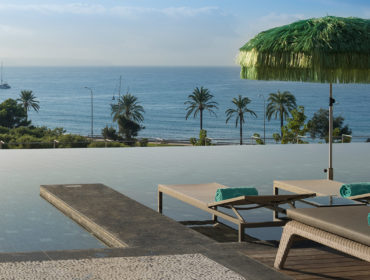 Take your time, look a little closer and Palma will show you that it is not just a city to pass through, but a city to delve into.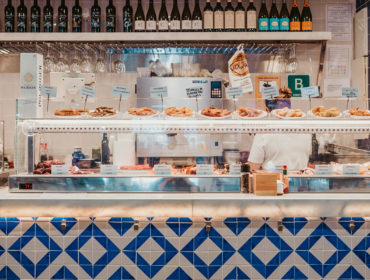 Palma offers a selection of food markets where you can go for lunch or dinner, all of which guarantee a buzzy Spanish atmosphere and local produce.
Events in Palma de Mallorca
TaPalma
This Gastronomic Tapas Festival involves bars across Palma opening their doors to a variety of tapas, cocktails and good authentic Spanish hospitality. Participants have included Isaan, BrassClub, Assaona and Es Rebost. This is an annual event that usually occurs at the end of November.
Nit de l'Art
This cultural event in Palma marks the start of the artistic season in Mallorca. Thousands take to the streets to visit galleries and museums all inaugurating exhibitions on the same night. People wander from gallery to gallery, often encountering art performances in the streets along the way. Not to be missed for the city's creative energy and buzzy atmosphere.
Evolution Mallorca International Film Festival
The Evolution Film Festival is the chance for film-lovers to enjoy a programme of screenings, workshops and Q&As with producers and directors. Every year the city attracts creatives from all over the world to share their ideas on topics ranging from casting to scriptwriting. Screenings are usually held at Rialto Living and Cineciutat.
Palma Superyacht Show
Every spring, the nautical sector comes together to present the Palma Superyacht Show where more the 40,000 visitors descend on Moll Vell in front of La Lonja to get a glimpse of the year's most impressive yachts. The event caters to boats of over 24 metres and provides plenty of networking opportunities for people in the industry.
Restaurants in Palma de Mallorca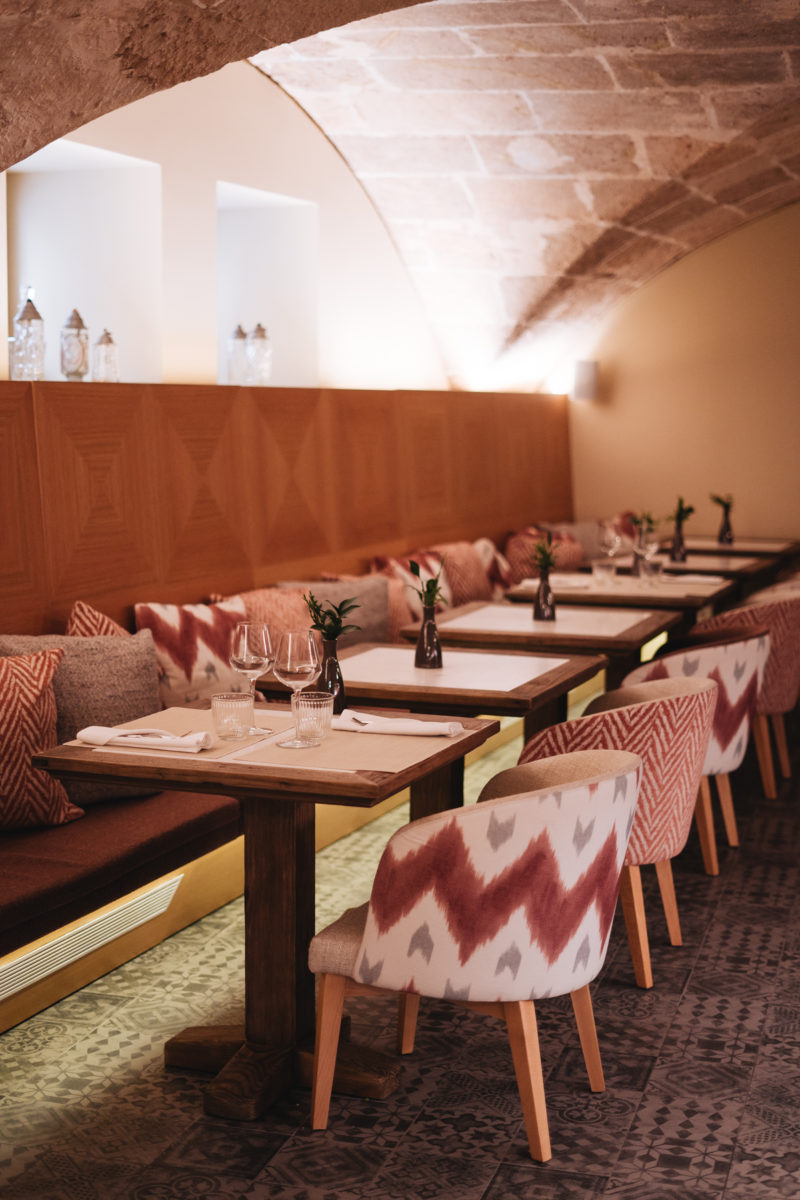 The heart of Mallorca's rich gastronomic scene has its place firmly rooted in the cosmopolitan capital. Over the last decade there has been an explosion of new eateries and culinary concepts, all of which have positioned Palma high up in the list of Spain's hot foodie cities. Restaurants like Adrián Quetglas and Marc Fosh have both been awarded with Michelin stars, but that does not mean that Michelin-level cuisine is isolated to just few places. Across the city restaurants like Botànic and Fera are paving the way for innovative menus, making the capital the go-to place for diverse cuisine.
Where in Mallorcan towns the likelihood of finding Indian and Thai food is quite low, the neighbourhood of Santa Catalina is like a food map of the world. For a high concentration of international restaurants, Santa Catalina is the place to be. Plant-based options are also more common here – propelled largely by the area's focus on yoga, sustainability and alternative medicine.
The narrow lanes of La Lonja also promise a wealth of delicious places to eat including the funky Beatnik restaurant at Purohotel and Sadrassana. Otherwise, Plaza Raimundo is a good area for cool and trendy eateries such as La Vieja, Raimundo Burger and La Maleva.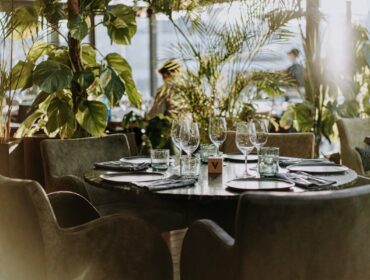 You'll never be short of a place to eat with Helen Cummins' tried and tested list of recommended restaurants in Palma. Bon profit!
Hotels in Palma de Mallorca
Have you got friends visiting Mallorca and want to recommend somewhere nice? Or is it a case of simply fancying a break? Whatever the reason, Helen unveils her favourite tried-and-tested boutique hotels in Palma, guaranteed to give you a luxury experience in the capital. Feel like royalty at Palacio Can Marques with its own tower boasting 360-degree views, or for a pristine infinity pool there is nowhere better than the five-star El Llorenç Hotel Parc del Mar.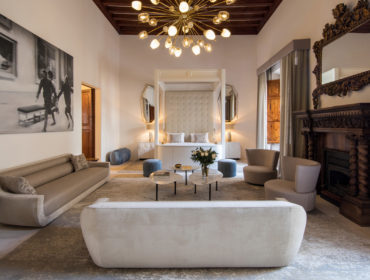 The hardest part about finding somewhere special to stay in Palma is choosing from the wealth of hotels. Here's HC's pick of the best boutique stays.
Nightlife in Palma de Mallorca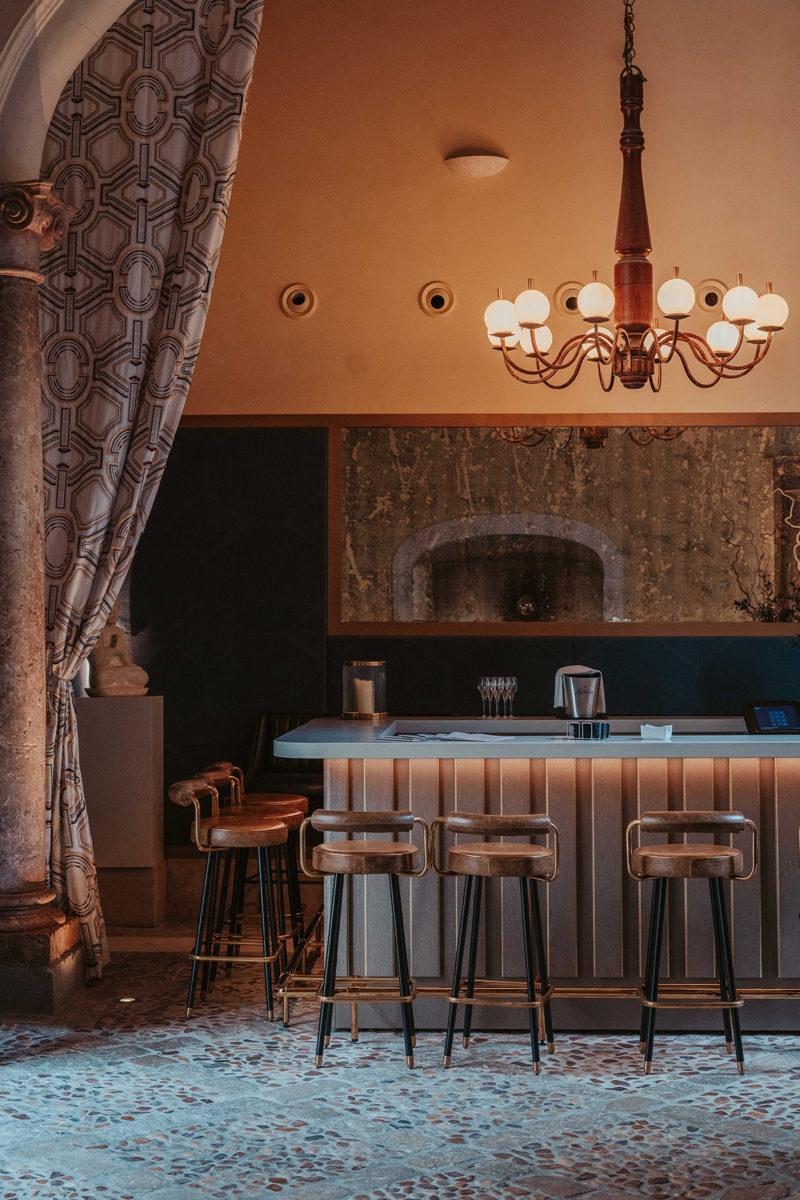 Whether you're looking to rock the dance floor, clink champagne flutes at Palacio Can Marques or hop from bar to bar at La Ruta Martiana, Palma will not disappoint. However, for those after a quiet drink, this is where the capital really comes into its own. The amount of intriguing bars that pepper the streets – particularly around Calle Sant Jaume – is of note. For a timeless ambience then the bar at Glòria Hotel is worth a visit, while further down is Tast Club, dotted with pearl-drop chandeliers and mirrored glass. Or for something far cuter (with fairy lights and bunting) then Toque de Queda is where a romantic date will suit.
La Ruta Martiana on a Tuesday evening sees bars like Moltabarra offer a special deal of pintxo and beer for a couple of euros. Tradition involves hopping from one bar to the next and then continuing the evening at Maraca Club. For those embarking La Ruta Martiana for the first time, be aware that it can get very crowded and quite noisy – but in true Spanish spirit, go with flow and see where the night takes you.
Of course, for Palma's real party scene then follow the colourful hue of Santa Catalina where you can dance until dawn. Tardeo on a Saturday afternoon is worth investigating (for that local experience) or for more eclectic music then walk further along the harbour to Paseo Marítimo.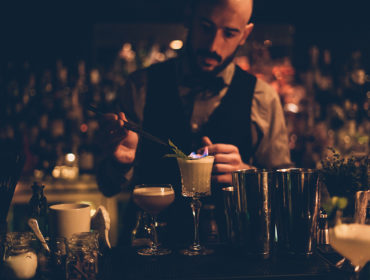 Palma has some of the best nightlife on the island. Discover all the must-visit bars in this exclusive list from editor Helen Cummins who shares her favourite places.
Finding a property in Palma de Mallorca
Knowing which area of Palma to live in can be tricky given the variance in style, price and surrounding ambience. However, with the Mediterranean coastline within walking distance and the mountains a short car ride away, Palma residents benefit from Mallorca's landscape right on their doorstep.
The capital is one of those unique European cities that balances the beach, streets and  mountains all in one. Therefore, it comes as no surprise that property for sale in Palma de Mallorca is some of the most sought-after. Those after Mediterranean city living are sure to find their dream apartment in Palma. No question.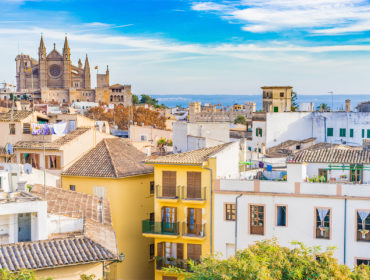 Own keys to an apartment in central Palma and you're looking at real estate gold. Now is the time to find your dream property in the capital city of Mallorca.
Business & work in Palma de Mallorca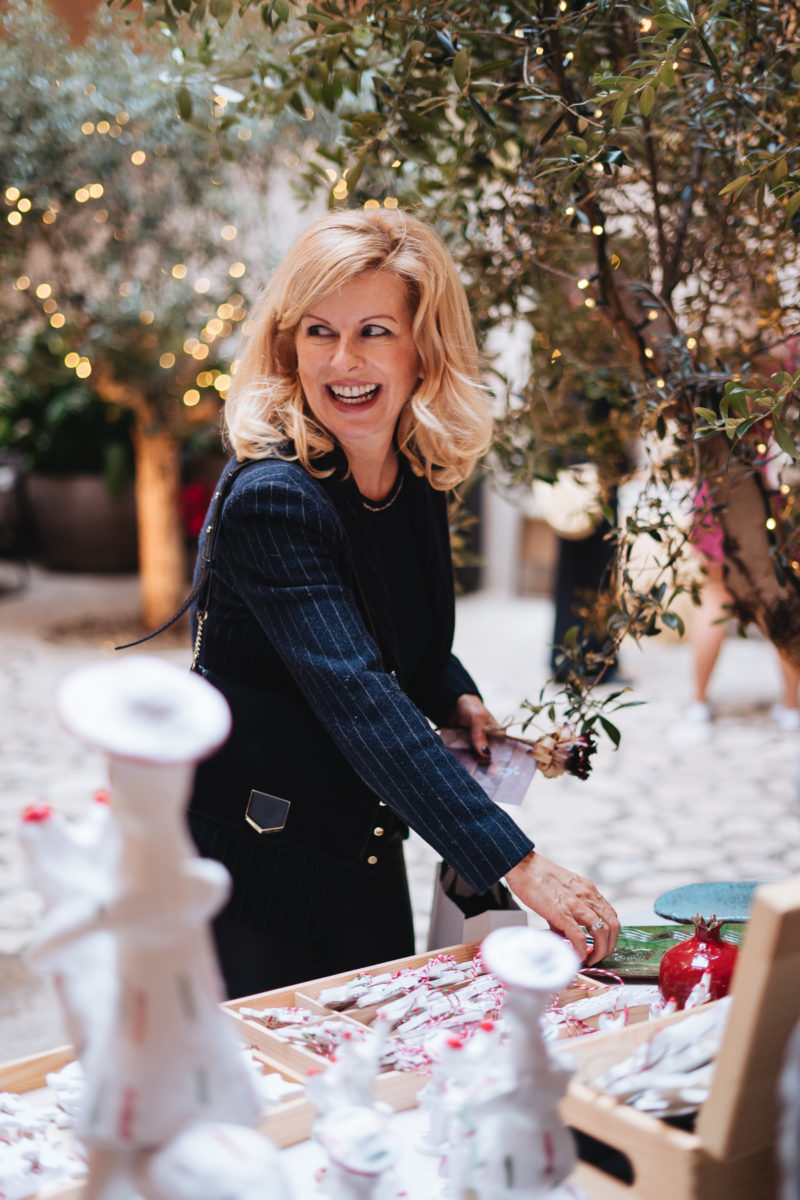 It goes without saying that Palma is the epicentre of business on Mallorca. It is a hotbed for new start-ups and projects, which in turn, creates an ambience where people feel encouraged to experiment. From artisan products to the more global brands, Palma balances a good mix of international and local enterprises. The business landscape (particularly in the hotel, restaurant and real estate sectors) has grown considerably in the last decade in the wake of Palma being recognised as a city break destination. Palma Suites, Hotel Sant Francesc and Fil Suites are just some examples of enterprises catering to the tourism boom.
Networking in Palma is key given the diversity of languages spoken and creative expression. Events like the monthly abcMallorca Business Lunch or workshops at the hc/ Business Academy facilitate this requirement and are both great opportunities to learn of other businesses. It has been known that collaborations and advertising deals have been secured through these type events, particularly through abcMallorca.
Things to bear in mind when working in Palma is that knowledge of Spanish is essential. Although English is widely spoken, considerably more opportunities will be at your disposal if you are able to communicate in Spanish. In addition, parking can be tricky if you are travelling from outside Palma – consider renting a car parking space if driving is unavoidable.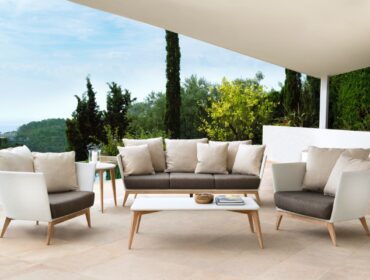 Shop til you drop with this list of the best furniture stores in Palma and you'll be well on your way to creating the home you've always dreamed of.
People: Locals and Celebrities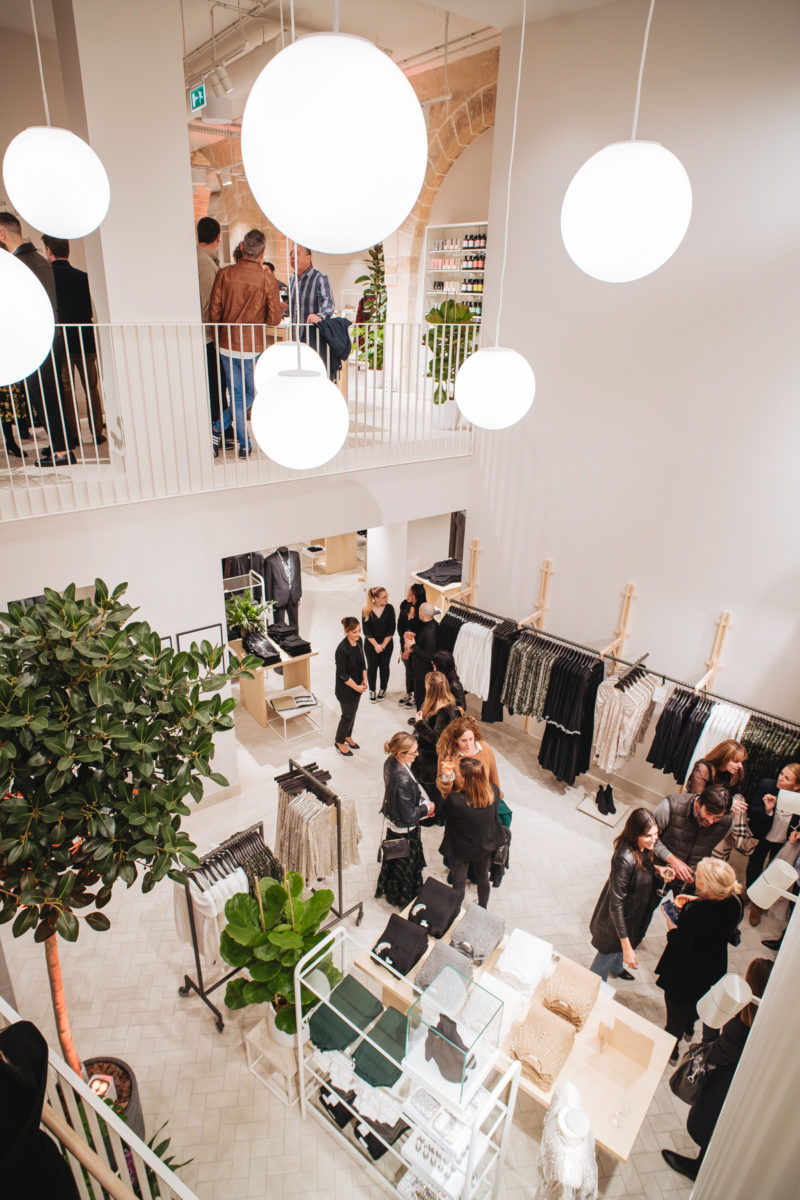 As the capital, Palma sees its fair share of celebrity faces, particularly in the shopping street of Jaime III and in the Old Town. The Spanish royal family are known for visiting Palma in the summer months before enjoying their holidays on the island. Other famous figures with a soft spot for the city include Diandra Douglas, Alexa Chung, Claudia Schiffer, Rossy de Palma and Richard Branson.
Events rooted in fashion and art in the capital will often attract the island's rich and famous. The unveiling of a new exhibition at an art gallery or a 5-star hotel opening are where you are likely to brush shoulders with glamour.
The Last Word
Palma, the "pearl of the Mediterranean" is a vibrant city reflective of its diverse community – a coming together of people from all over the world. However, in the presence of other cultures, it still – and always will be – the capital of Mallorca, rooted firmly in the heritage of the local people. Its traditions like Sa Rua and San Sebastian are celebrated every year, attended by crowds who show their support for the island's culture. Palma is a city of ideas, of emerging talent and of healthy living. A place to be free and above all, feel the warmth of its people, its food and its culture.