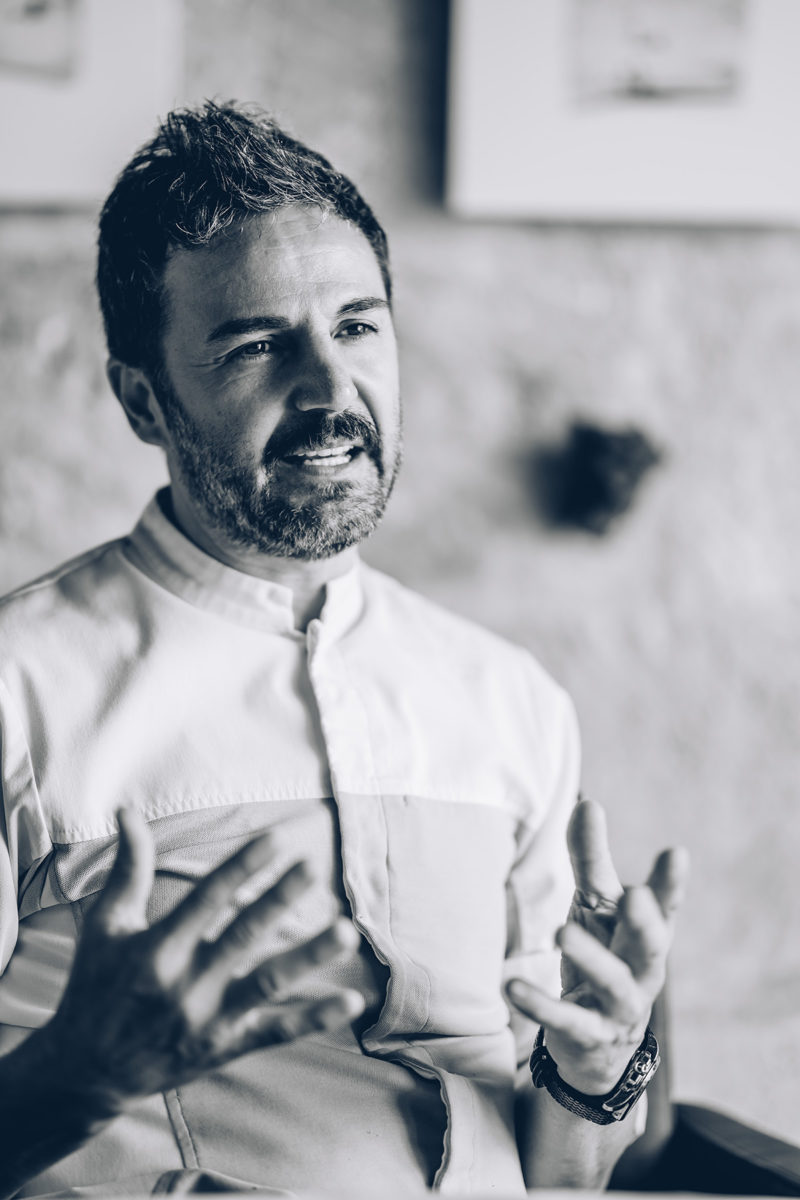 "… and that," sums up Santi Taura, "is the sixth sense of taste". It's not been easy to explain, but Santi presses that it is indeed his most important ingredient.
When a chef comes home from work the last thing he wants to do is cook. In the case of Santi, he may not switch the oven on but he certainly continues to think about cooking. He meticulously reads books that reveal the secrets of long-forgotten Mallorcan recipes. And, if need be, he even goes through the works of Archduke Ludwig Salvator, comprising several thousand pages. The stories he uncovers often form the basis of his recipes at his restaurant Dins (Mallorcan for 'inside') which has recently just moved from Lloseta to the Hotel El Llorenç Parc de la Mar in Palma.
"How could you even begin to eat snails?" asks Santi and laughs. "On Mallorca, people starved for a long time and then they ate more or less anything," he explains. It's refreshing to speak to someone who can look at his own culture with humour. For Santi, Mallorcan history plays an important role in his cuisine. Similar to France, he tells us how on Mallorca we have dishes that often originated out of poverty. He tells us another story, this time about Tocino de Cielo, a sweet egg dish. "Tocino de Cielo originated in the monasteries because they kept many chickens. The thing is, eggs were also given as a token of gratitude. There were always way too many eggs!"
With Mallorcan traditional recipes in particular, Santi presses that expectations are always high. "Mallorcans often say, 'Ah, my mother makes that dish really well!' only they don't know that we put a little more time in the dishes than their mothers would" says Santi with a smile.
He tells us several anecdotes about Mallorca's culinary world with a great deal of charm and humour. It is easy to see with his cheerful nature how he ended up on the television series Cuina amb Santi Taura for the local channel IB3. It was only his business side that he says had to be awakened. "I'm a chef and want to stay a chef. I do everything myself at Dins – I cook, serve, and create every dish."
"To bring Dins to Palma …" he explains, "is our next big step. In the historic setting of the Jewish quarter of Calatrava, the Hotel El Lorenç is very special. Various discoveries have been found at the hotel including an ancient Arabic oven from the 12th century. "Guests can explore the area's history, visit the cathedral and then discover history through food in our restaurant." It seems his historic cuisine has, indeed, found the perfect home.
"Many Mallorcans who have eaten at Dins have said to me afterwards, 'I must bring my parents here, it'll remind them of how things used to be.'" Much like the scent of a perfume that evokes a previous love or like music that makes us feel young again. With his research, commitment and incredible creativity, Santi brings to life and redefines the taste of nostalgia.
Address details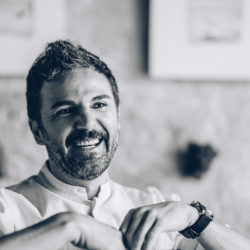 Santi Taura
Hotel El Llorenç - Plaça de Llorenç Villalonga, 4, Palma