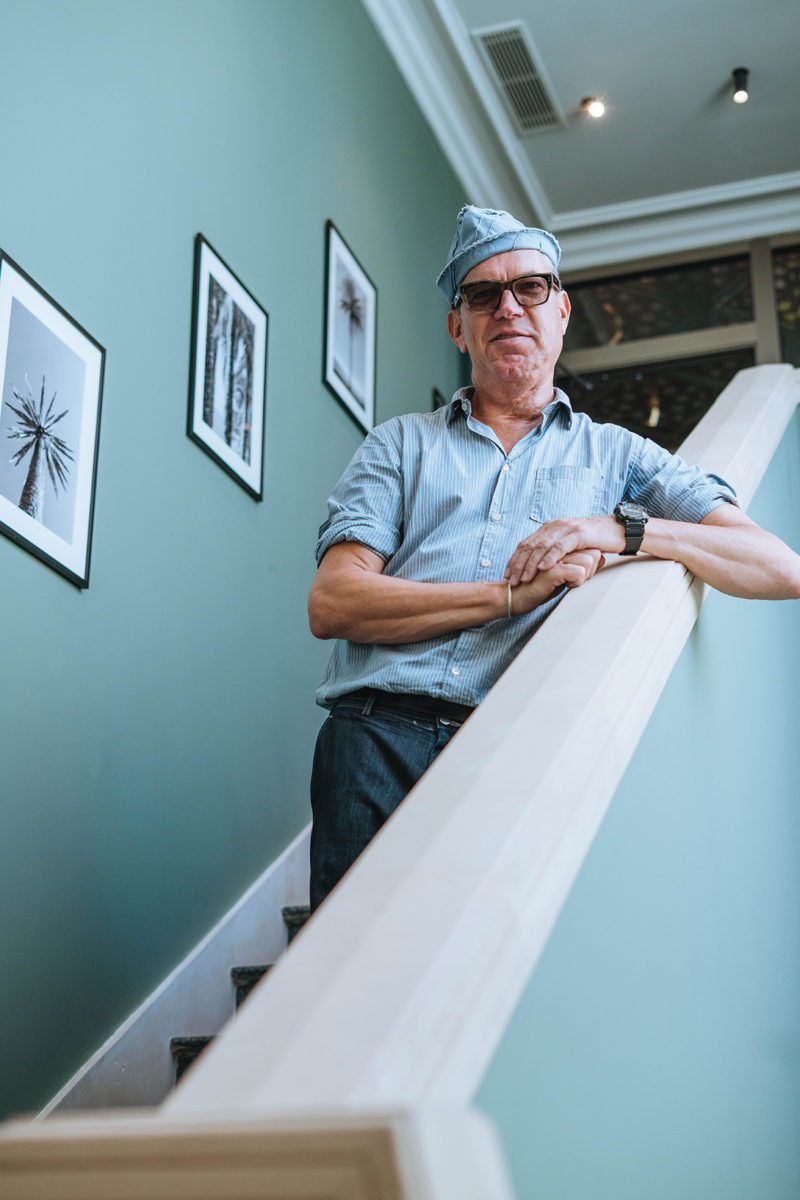 After three years of construction, Magnus Ehrland, designer of the new El Llorenç Parc de la Mar Hotel is proud to give us a tour of the highly-anticipated finished result. And what a result it is. As we enter, the doors slide open to a walkway of cubic patterns, an intricate vision brought to life by late nights and wild sketches. Over the years Magnus has centred his career in fashion, most famously for the giant Diesel, which for a long time he felt content with. However, new creative thoughts came rolling in and Magnus – with his "library of ideas" – decided to turn his hand at interior design.
When we visited El Llorenç Parc de la Mar in its early days we followed Magnus on a tour of dust and hanging wires. We were pulled in by his musings of "this will go here" and "imagine that there", which given the level of detail was a difficult project to imagine. However today Magnus tells a different story. His hotel is bold, clean and confident. A stunning combination of tiled mosaics, Arabic star carvings and leafy patterns. He is a master at framing a space, never afraid to play on expectation. Magnus admits that due to the saturation of luxury hotels in Palma he had to be brave, do different and follow his instinct. "It's all about creating a mixture of old and new. I hate it when something becomes outdated, it's annoying. I always look for timelessness, an authentic style that stays relevant."
He shows us through to the hotel's restaurant, DINS, and we marvel at his play on gold brass and dark wood. A neat bar encircles the kitchen where guests can watch renowned chef Santi Taura work his culinary magic. He places his hand on the surface and we assume it's a piece he's particularly proud of. It is, he confirms, but admits that it came at a price. The bar was originally assembled at the wrong height, which meant adjusting its measurements to a suitable eating level. Every interior designer or project manager knows this story all too well. A misunderstanding. A breakdown in communication. An unforeseen regulation. Whatever the context, Magnus believes that interior design is always about being adaptable. "When you're faced with restrictions, rules or regulations, you have to adapt. What can I do? How can I change it? You will always learn something new." He laughs, reflecting on "errors" and last-minute changes, which almost all, he says, turned out better than the original idea. The bar included.
Room
Rooftop Terrace
Gym
Room Door
Spa
Rooftop Terrace
Restaurant El Llorenç
Room
Room Bathroom
Rooftop Terrace
Spa
Room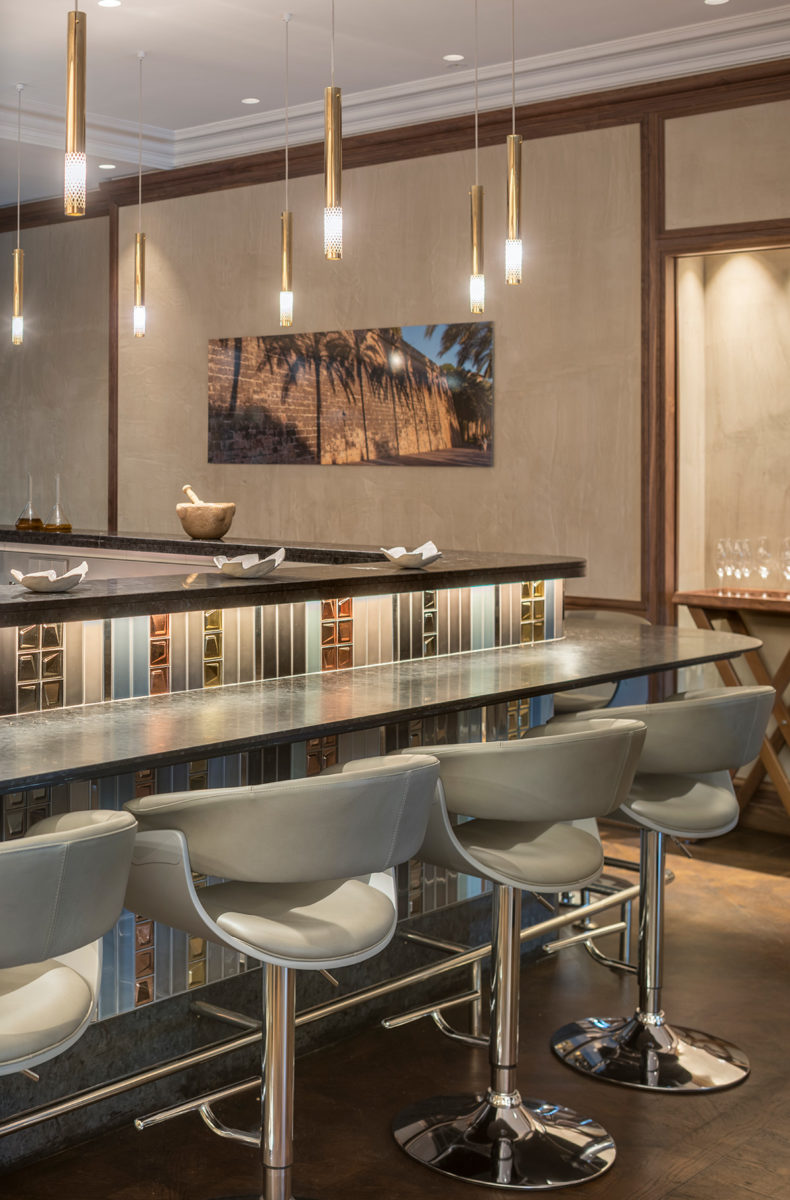 As we walk with Magnus around the hotel, there is something to marvel at around every corner. We stop and pause every couple of steps, appreciating some of the 342 pieces of artwork that hang on the walls. Magnus is thrilled we're doing so, happy that his collection is slowing us down. "It's never about just going from A to B," he says, pointing to photos of Palma's architecture, taken from interesting angles. "Too many people are walking on their phones; these photos at least make people slow down. It makes you stop and look at detail."
From a pool with cosy-lit orange lampshades to a rooftop terrace with lattice lounge beds, Magnus' talent lies in unveiling character through detail. Nothing can be taken at face level; there is always something that pulls you in for closer inspection. Much like his perpetual Arabic star pattern, Magnus' creativity sees no end as he now prepares to design another hotel in the north of Mallorca. Any advice for other designers? He doesn't hesitate. "Do something that's never been done before."
Photos: Portraits by Sara Savage, Architecture by Mauricio Fuertes
Discover more top interior designers in Mallorca!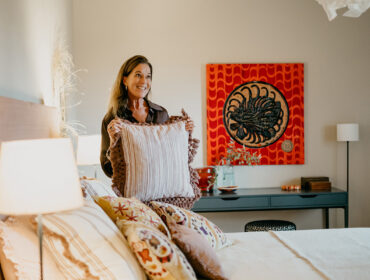 Discover the best interior designers in Mallorca who not only work with a Mediterranean palette but also interweave design ideas from international brands.
Address details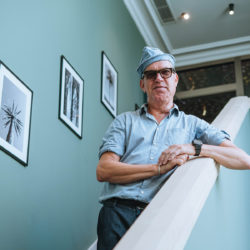 Hotel El Llorenç
Plaza de Llorenç Villalonga, 4, Palma