This Italian restaurateur has been involved in more Michelin-starred restaurants than most, so no wonder he's the name behind some of Palma's most successful establishments. It is no exaggeration to say that Marco di Loreto's reputation in the island's restaurant scene is a formidable one. And with his steely grey eyes glinting between a tightly coiffured salt-and-pepper hair and beard, he has the look of a man who warrants it.
Marco first came to Mallorca back in 1986, at the tender age of just 25, to co-found what would later become the now legendary Tristán restaurant in Puerto Portals. The hot gastronomic trend then was nouveau cuisine, and Marco was instrumental in first bringing it to the island. Six months later he was joined by acclaimed German chef Gerhard Schwaiger, and the following years saw it become the first restaurant on the island to achieve the lofty heights of two Michelin stars.
Only ever intending to spend one season on Mallorca, he left the island to apply his talents to restaurant projects around Germany, two of which notched Michelin stars under his watch. It was then over a decade after leaving the island when the opportunity arose to return, and he jumped at the chance. It was to tune up the menu at the Ca's Puers in Sóller – and it wasn't long until the Michelin inspectors were impressed enough to endow it with a star.
But nowadays it is his trio of Palma eateries for which he is better known: Gastrobar at Casal Solleric, which he opened in 2010, Anima Beach in 2012, and most recently the popular Mar de Nudos in 2014. Three very different concepts, "I don't like to repeat myself", he explains, smiling.
Marcos spent two years in Japan, an experience that inspired the concept behind Mar de Nudos. "It is a mixture of cuisines – Japanese, Mediterranean, and Italian – but not fusion, I hate fusion!" When asked what his favourite dish is on the menu he answers without hesitation: Pasta with truffle – an obvious choice considering his Italian origins.
Despite his involvement in so many Michelin-starred establishments, the most satisfaction he gets he says is simply "when people leave my restaurant happy". And to achieve this, "you have to remember there are five senses not just one, you need good service, good kitchen, good ambience, everything all in one." "I invest a lot in staff, I have a lot of people working for me, for five, ten years", he explains, "We motivate them to stay with us over the long term and develop a genuine feeling of loyalty." Marco feels only this way can you guarantee that the staff are also invested in creating the best experience for the customer. "We are always looking to see what we can do better, this is what I tell my staff, to always keep up the quality," he continues.
"I've been a promoter for quality on Mallorca from the beginning," Marco says proudly, believing in the importance of attracting better quality tourism to the island. He believes that the most valuable promotion for his restaurants is by word of mouth, and that in this way the best reputations develop over time. And he should know.
Address details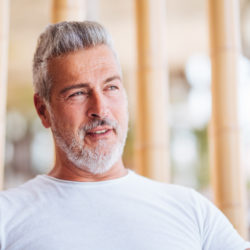 Mar de Nudos Restaurant
C/ Muelle 6, Local 1, Moll Vell. Palma