If we were to look at Palma from the sky, there would be only one place emanating a glittery hue as the evening turns to night: Santa Catalina. Begin your evening at a cool rooftop bar and pop open a champagne bottle over beautiful views of the marina. What happens after starts below. With our recommended go-to places, your diamond-studded night in Santa Catalina is ready, everything between that first sip of fizz to sunrise the next morning.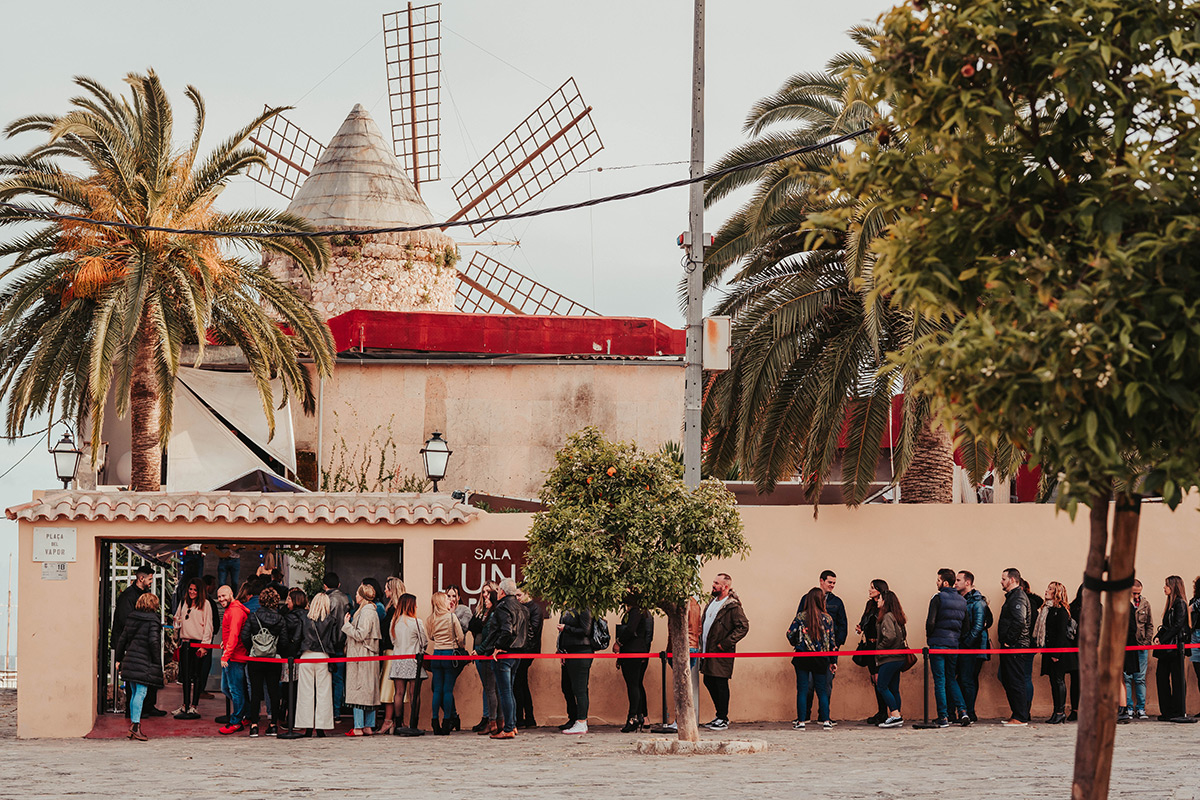 7. La Demence/La Luna
The only place you should be if you're ready to hit the dance floor. Located beside the windmills of Es Jonquet, both clubs offer contemporary music until the sun rises. Private VIP areas with bottle service are always available and at excellent value for larger groups. Nights differ throughout the week which include electric, hard-core and indie-themed nights.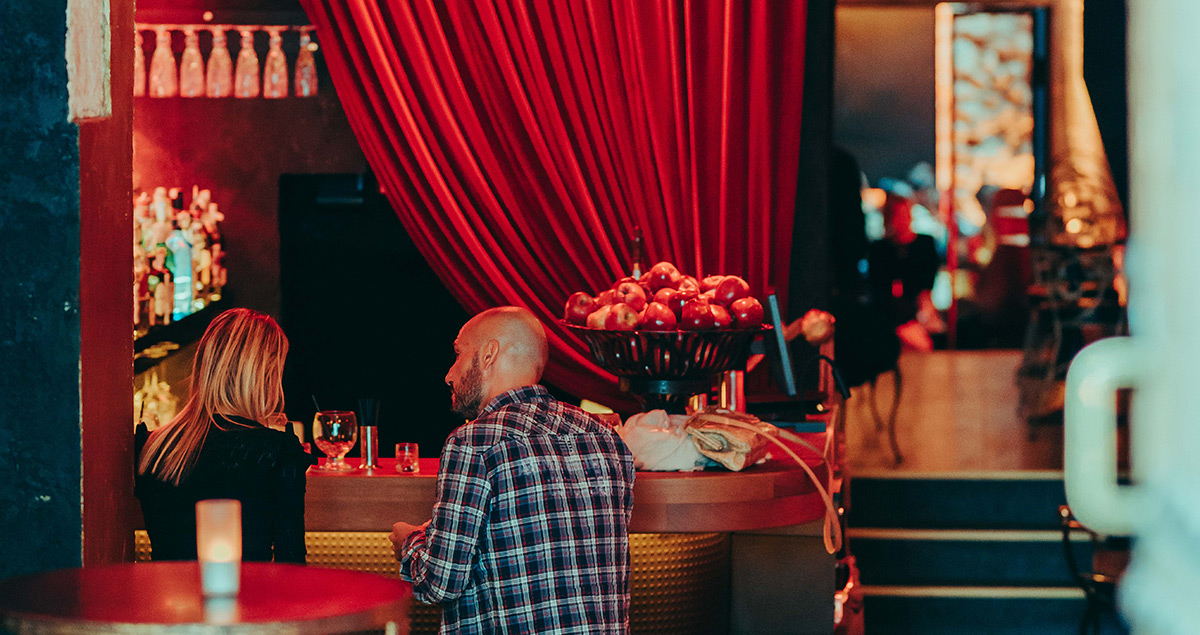 6. Idem
Dark and brooding from the outside, there is something that lures people into Idem which feels somewhat foreboding yet irresistible. Find a VIP cave secreted away at the back which, although small, creates an intimate and chatty atmosphere. Locals from all walks of life frequently congregate here to see in the Madrugada better known as the Witching Hour.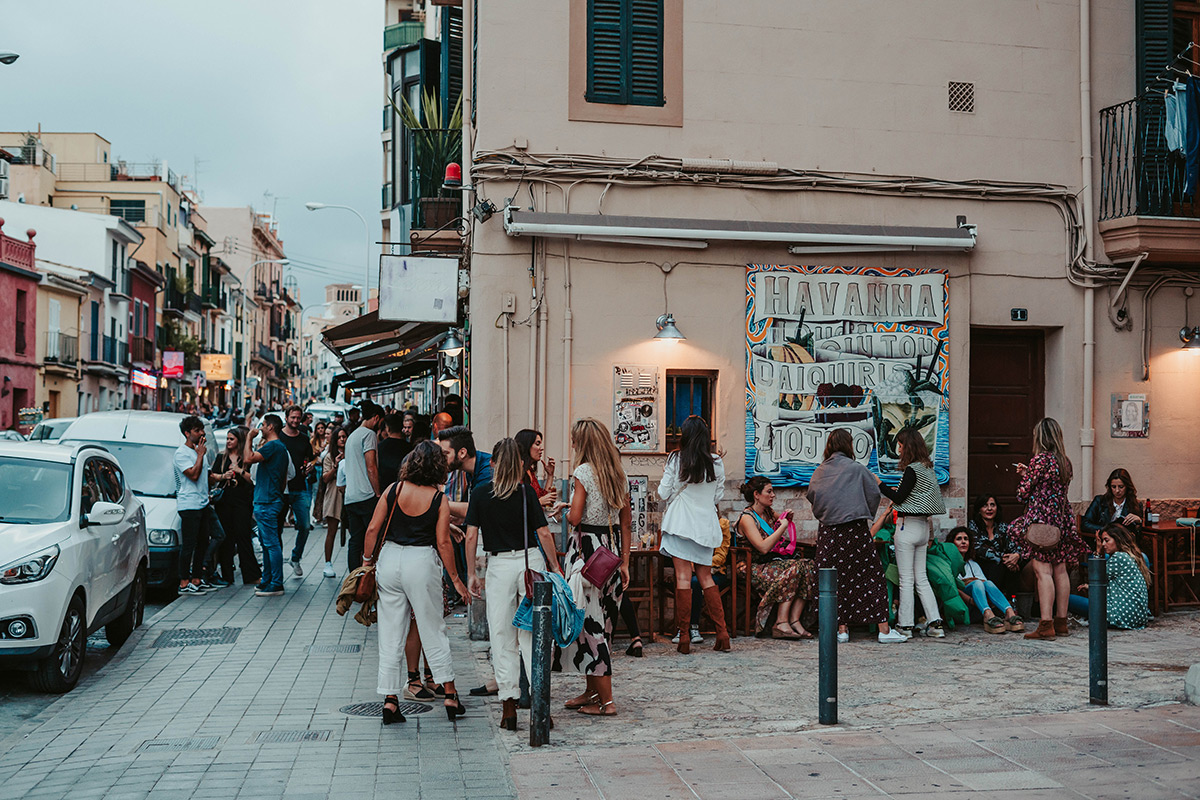 5. Lab
A firm favourite within the yachting community, Lab has been serving-up drinks with a twist for several years now. There's a wide range of cocktails on offer and their extensive gin list is fantastic. It can often feel hectic inside but the buzz is always positive and if you can get-in early enough to secure one of the vintage sofas you are in the perfect position to people watch.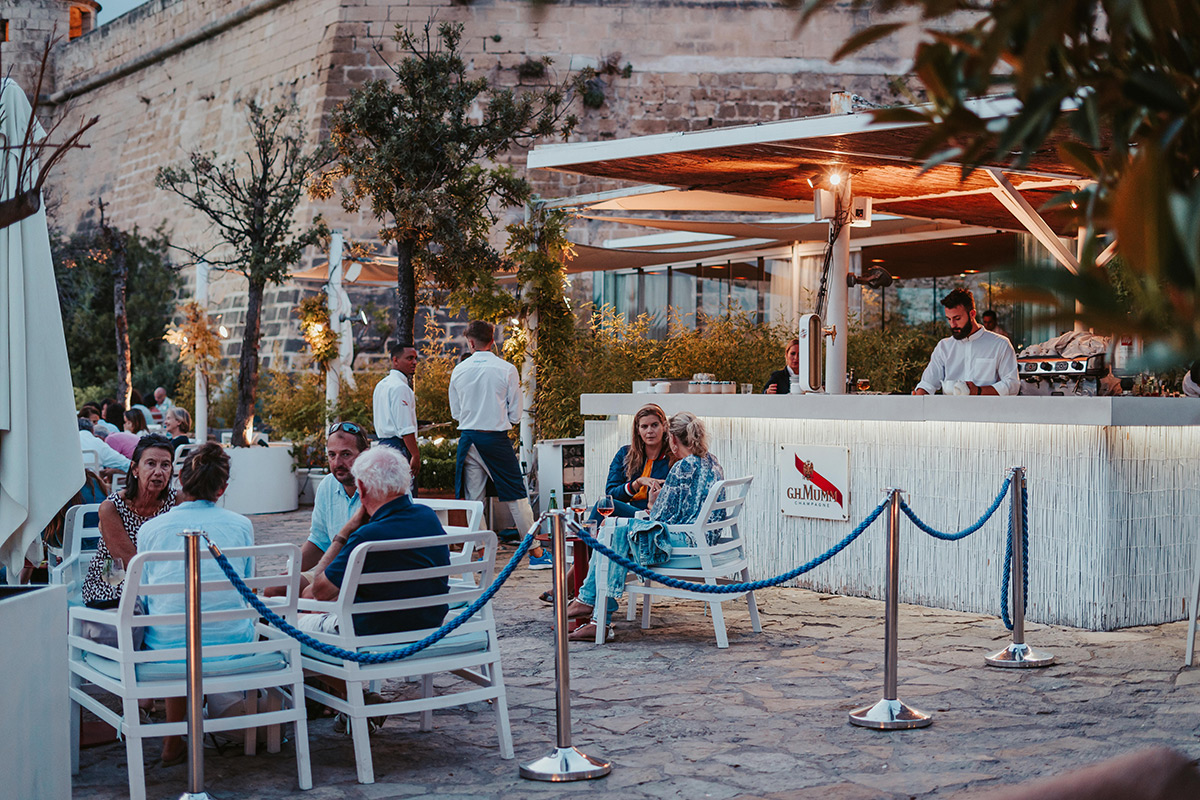 4. Es Baluard
This museum bar is always a favourite with locals, expats and tourists alike. In the height of summer the relaxed Aperol Spritz-sipping crowds spill-off the seats and onto the terrace. As the sun sets over the marina, the music begins with resident DJs playing Ibiza-inspired tunes well into the early hours. So sit back, relax and soak-up the vibe.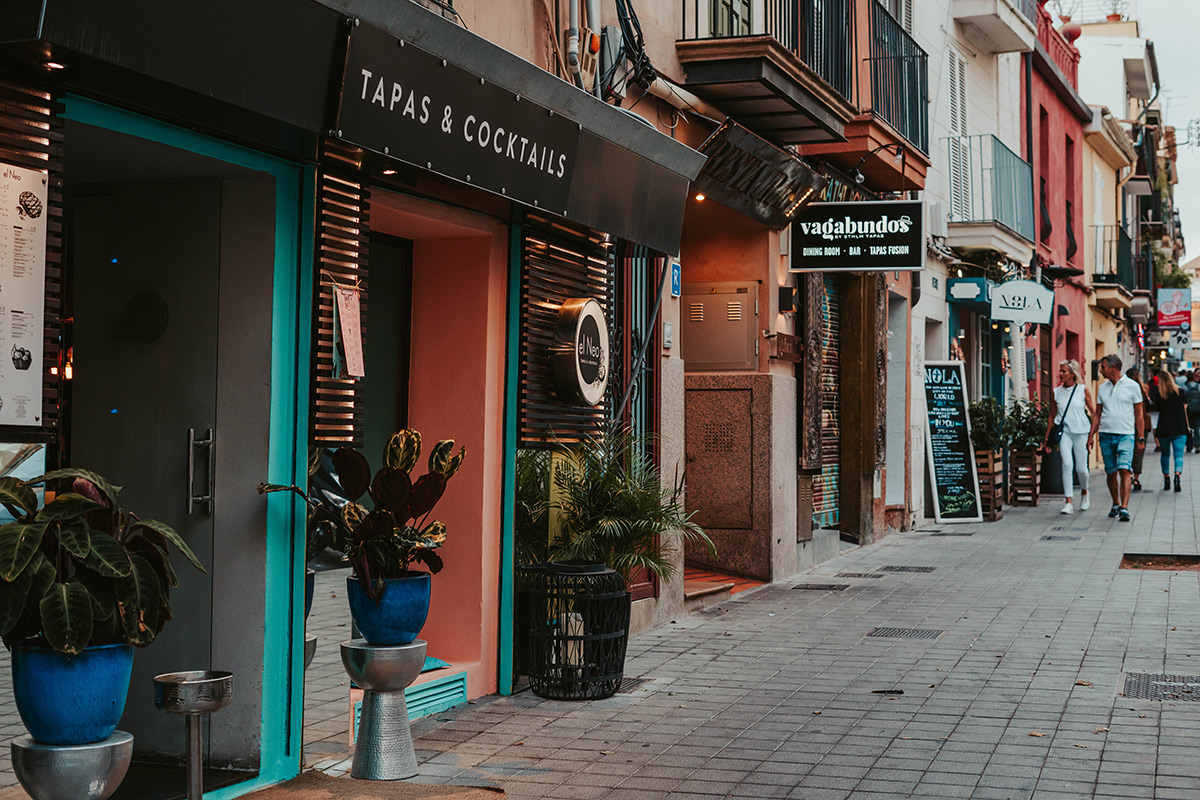 3. Neo
Often cited as the only place to go for an Espresso Martini in Palma, this sister bar to the original in the old town has certainly lived up to her sibling's reputation. The atmosphere is chilled, although life behind the bar never stops with cocktail-shakers tossed into the air and spirits poured from a height.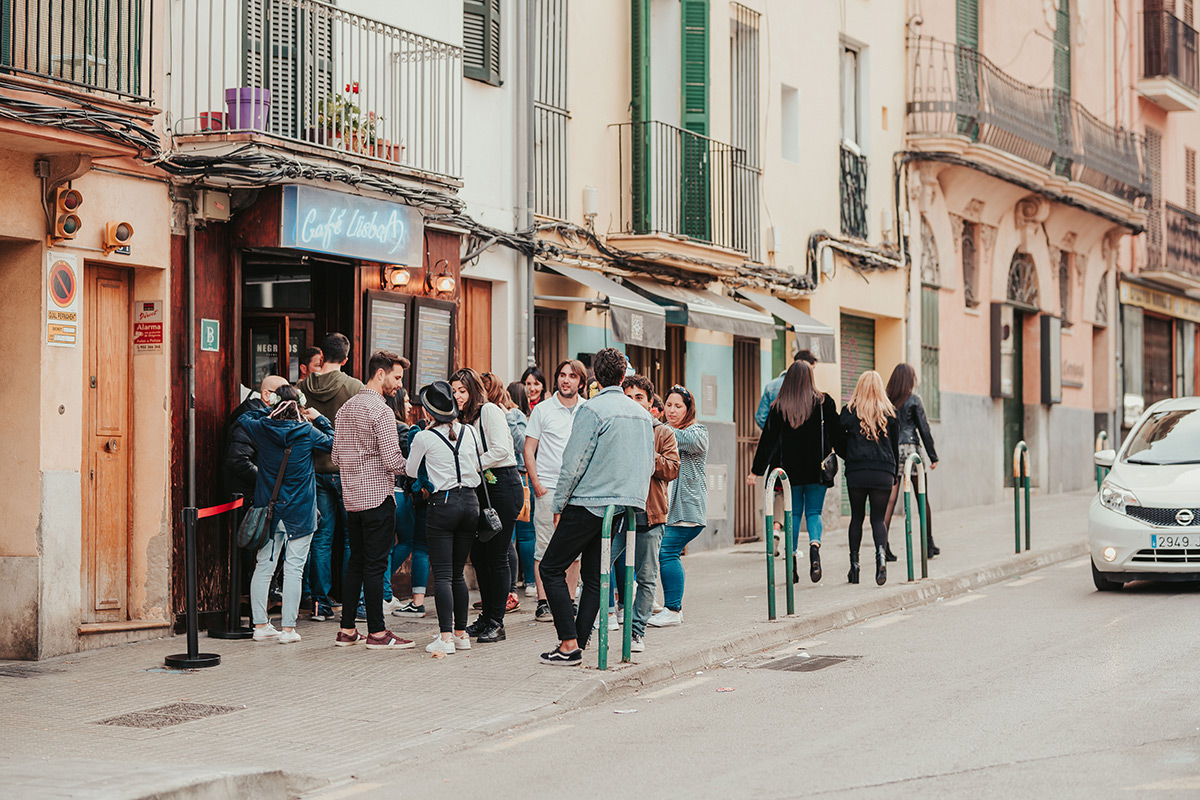 2. Lisboa
Something a little bit different on the Santa Catalina scene is the delightful Lisboa. If you didn't know about it before you could be forgiven for walking on by. However step through the doors and prepare to be entertained by a plethora of live music. From acoustic guitar to fusion jazz there is always something keeping the crowd's feet tapping.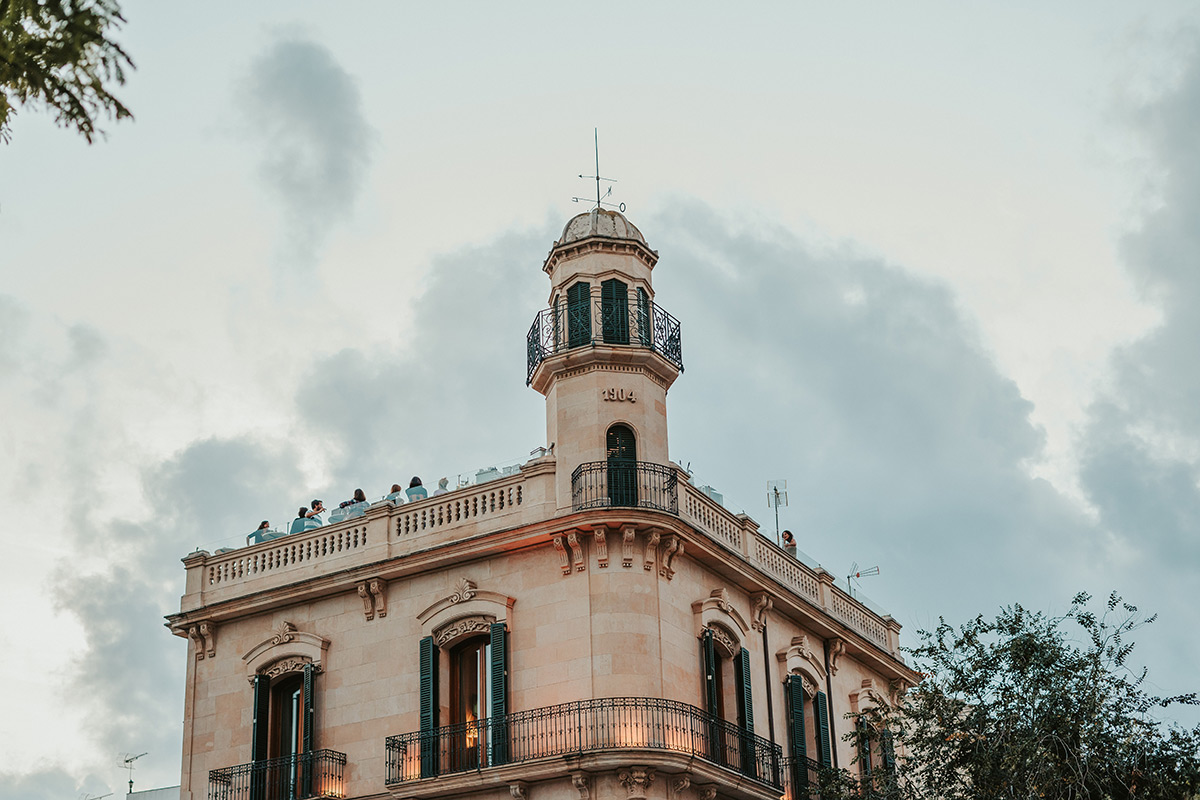 1. Cuba Sky Bar
What once was a watch tower for those dealing in contraband is now a super stylish bar home to amazing views and some of the best cocktails on the island. Expect to be rubbing shoulders with captains, celebrities and the beautiful Queen Silvia of Sweden. Be warned though, space is limited and you can expect to queue in the summer months.
Read more
With everything in Santa Catalina within walking distance, you can get a real taste of nightlife in Palma without having to travel far. You can be sipping sugar-rimmed cocktails in Cuba one minute and in Idem's VIP cave the next. The close proximity of the marina means that there is always a different crowd in Santa Catalina. Once another super yacht anchors up in Palma bay another beautiful group of captains and celebrities step off onto Santa Catalina for a night of glitz and glamour.