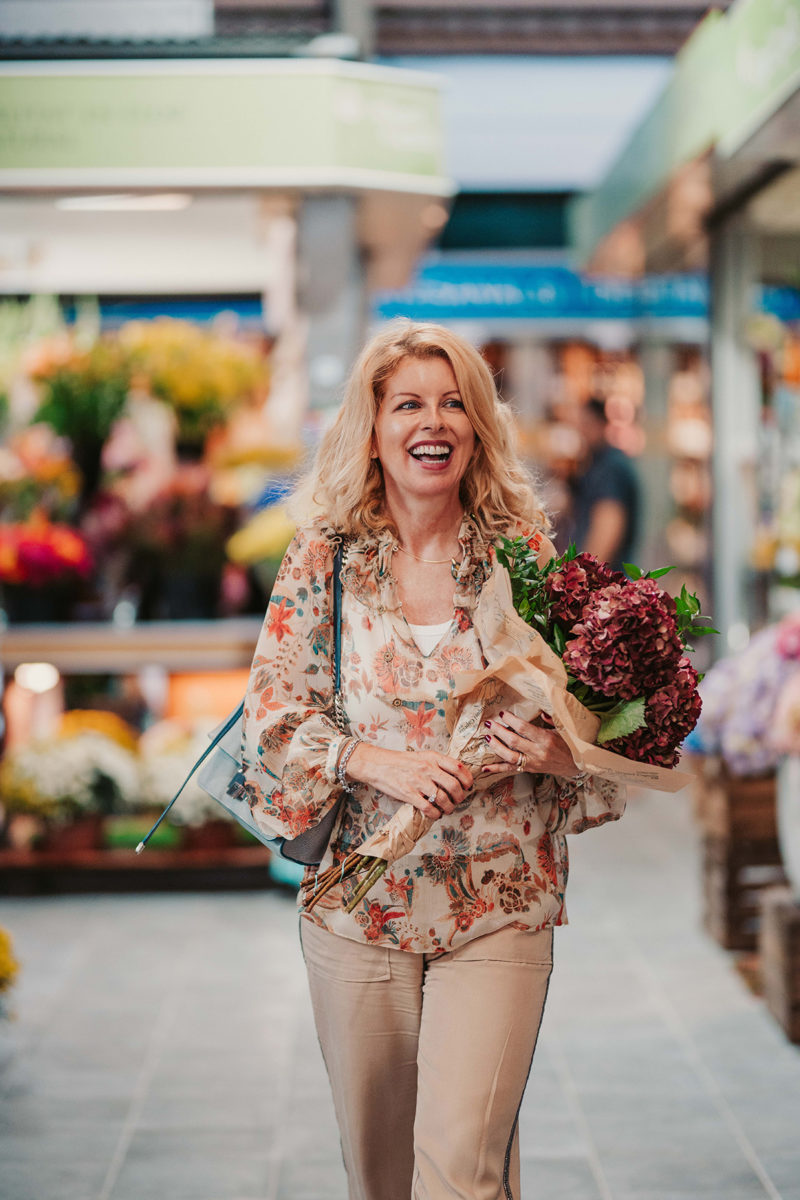 Santa Catalina, named after a former hospital dedicated to Santa Catalina of Alexandria, patron saint of merchants and sailors, is the former fishing village to the west of the Old Town of Palma, and a two-minute walk to the Paseo Marítimo with its stunning luxury yachts. It is, without a doubt, one of the most sought-after postcodes in Mallorca.
The main attraction of Santa Catalina, known affectionately as 'Santa Cat' by its community, is the central food market, which is the beating heart of the barrio. Built in 1920, Mercat de Santa Catalina is full of scents and sounds, a bombardment of the culinary senses. Expect to be buying exotic fruits and vegetables alongside Michelin starred chefs, yacht provisioners and local old ladies. If you want to learn new things to do with all those ingredients you can book into one of the weekly cooking courses at The Galley Club.
On Saturday the market is the best-known start for 'Tardeo', with beautiful party-goers basking in the sunshine with a caña or a cava and a plate of sushi, before heading to one of the early opening clubs in the area.
Due to its central location, Santa Catalina is a short walk from renowned landmarks such as La Seu cathedral and Bellver Castle. If you buy property in Santa Catalina you're likely to have stunning views across the bay of Palma, particularly if you look in the area of Es Jonquet.  The heart of the city can be reached easily on foot with designer shops and beautiful plazas in close proximity. Or cut the journey in half and go on bike, which is a joy in the warmer months when a fresh sea breeze greets the island.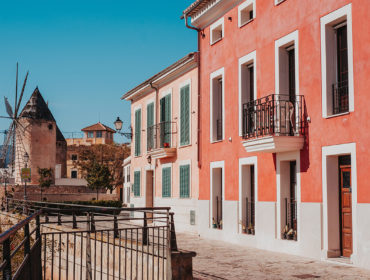 Cool townhouses, cute fishing cottages and luxury penthouses. Find out all you need to know about buying property in Sana Catalina.
Good to know about Santa Catalina
Local language
Catalan is co-official with Castellano, the official language in Spain. There is a large ex-pat population so expect to hear other European languages, particularly English and German.
Main Industry / Commerce
Santa Catalina is a thriving hub for gastronomy, health, wellness, vintage fashion, property development and yachting.
International Schools
Several private International Schools are within a 10-minute drive, including:
Queens College
Lycée Français de Palma
Baleares International College
Bellver International College.
Distance
15-minute drive from the airport (Approx. 20 euros in a taxi)
10-minute walk to the Old Town
20-minute walk to the Cathedral
2-minute walk to Paseo Maritímo
5-minute drive to Juaneda and Rotger hospitals (private)
20-minute drive to Son Espases hospital (public)
Transport
Bus: No.s 3, 5, 20 & 46 blue EMT buses from Plaza Progreso and 102, 104, 107 Red and Yellow TIB buses from Hotel Costa Azul. No. 1 bus to the airport opposite Hostal Cuba
Parking: Metered blue line parking throughout; underground parking at Parc Sa Feixina
Taxi: Taxi rank outside Hostal Cuba and the Hotel AC Ciutat. Download the MobiPalma app for more transport info
Santa Catalina food market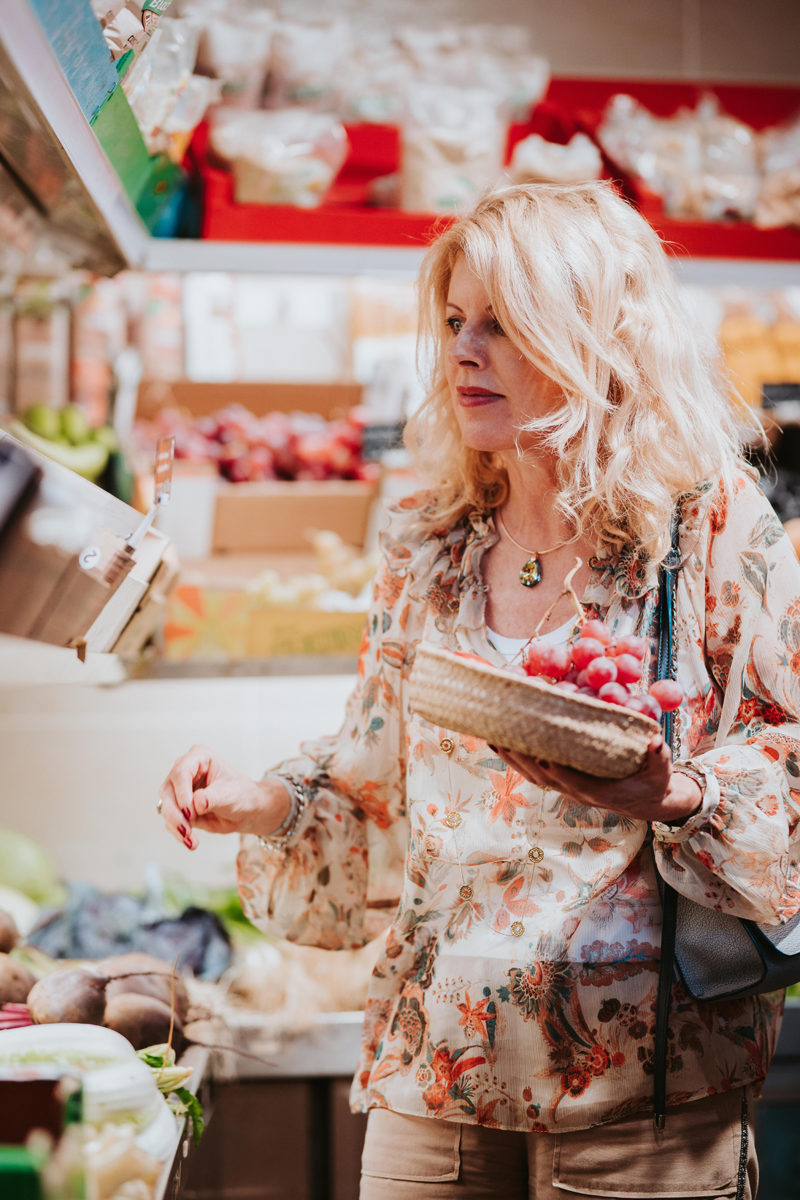 Santa Catalina Market is the beating heart of Santa Catalina, and is the oldest market in Palma. Built in 1920, its character and ethos is firmly entrenched in the Santa Catalina community. Plenty of fresh produce can be purchased at the market which attracts avid food-lovers from around the world. Whether you're a local doing a weekly shop or a Michelin-starred chef, great pleasure is guaranteed in strolling the aisles and taking home fresh produce from across the island.
For locals and tourists alike, the market is where everyone comes to support local businesses and catch-up on community news. The conversations that happen between aisles of local almonds, homemade wine and freshly caught fish are just as revered as buying the food itself. The beautiful coming together of good quality food and the art of conversation.
Santa Catalina in photos
fg_lazyload
Bar El Perrito
Arume Sake Bar
Havanna Bar
El Aquanauta Mexican Restaurant
Fresh vegetables at Santa Catalina Market
Cava at Santa Catalina Market
Thomas Bakeshop Boutique
Thomas Bakeshop Boutique
Views from Santa Catalina to Paseo Maritimo
Carrer de la Fàbrica in Santa Catalina
Traditional jamón at Santa Catalina Market
Shopping in Temple
Experience Santa Catalina
Whether you live in Palma or are visiting the capital on a weekend break, no trip to the island is complete without wandering the streets of Santa Catalina. Stop by at the market to sample some local produce, indulge in some retail therapy in one of the newly opened boutiques or have a coffee in a quirky street café. Our guide below is the best place to start planning your perfect day in the area: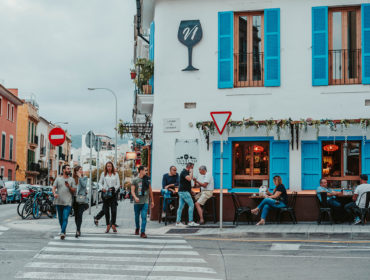 Find out all the best places in Santa Catalina and spend the day enjoying what Palma's coolest neighbourhood has to offer.
Events in Santa Catalina
TaPalma
The Gastronomic Tapas Festival involves bars across Palma opening their doors to a variety of tapas, cocktails and good authentic Spanish hospitality. Santa Catalina comes out on top for amazing atmosphere and diverse cuisine.
Balearic Day Parc de Sa Feixina
A food tasting event to celebrate the official day of the Balearic islands which is held in the first week of March. Local meats, cheeses and traditional sweets are available from a large range of stalls throughout the park. The prices are high but the atmosphere is worth it.
RA MA Festival
Guru Jagat and RA MA Institute present a 'Concious Urban Festival' that brings collective yoga, meditation, Sound Chamber Experiences and much more. Not to be missed for anyone who is interested in connecting with positive energies and realising their full potential.
Legends Cup
Palma Sports and Tennis Club – this annual event is one of the best on the island. Anyone who is anyone will secure tickets for this incredible spectacle featuring tennis legends such as Tim Henman, Pat Cash and Mats Wilander. Not only is it entertaining but it's also a perfect setting for networking over a glass of fine rosé.
Restaurants in Santa Catalina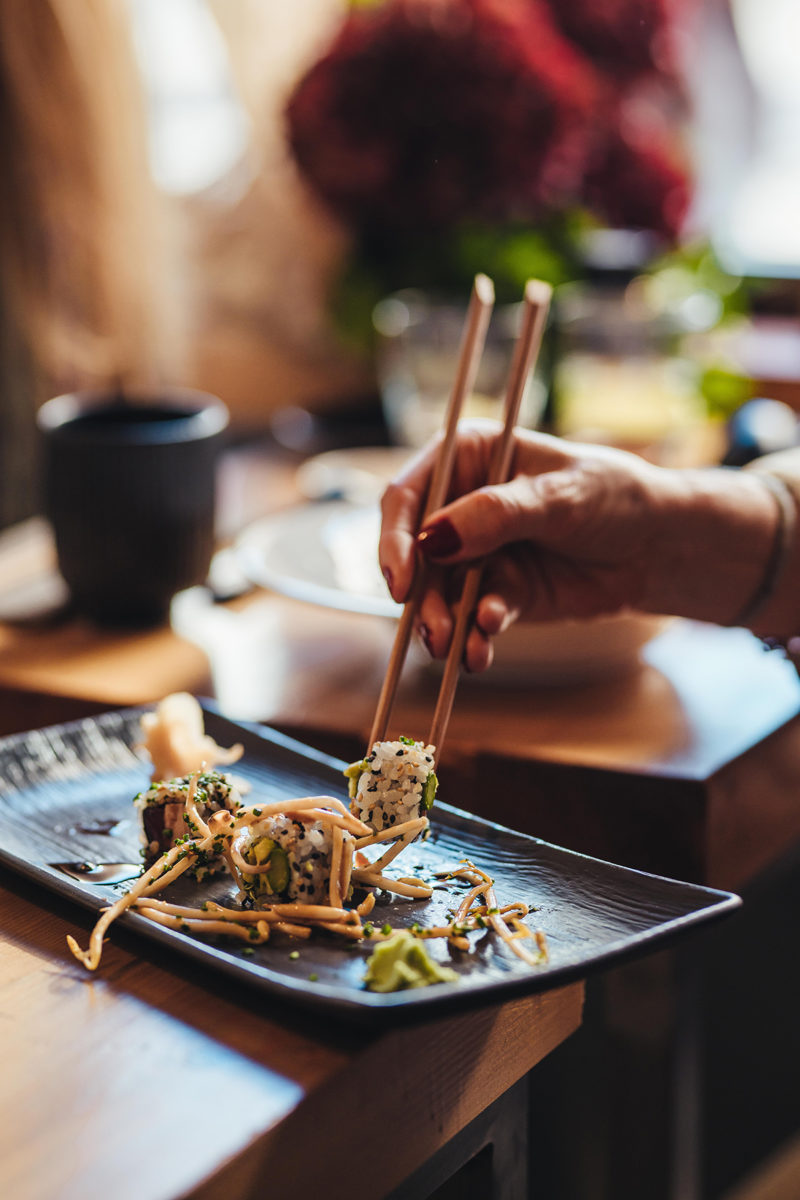 Start at the Mercat de Santa Catalina and you will find a wealth of restaurants on the surrounding streets. Calle d'Anníbal, Calle Soler and the pedestrianised side of Calle de la Fábrica are where to head for good food and a buzzy atmosphere. Excellent cuisine is often paired with quirky interior design in Santa Catalina, with many establishments showcasing a real fondness for bright colours, rustic furnishings and local paintings.
The close proximity to the marina means that the sea is used for much of the inspiration behind the menus and décor. You will not find it hard in Santa Catalina to enjoy the 'catch of the day' garnished with a slice of lemon, or a huge plate of golden paella washed-down with a chilled white wine. Lovers of seafood will come away very happy indeed.
For the vegetarian or vegan clientele, feel rest assured that the scene retains its high level of creative dishes. Concerns over a lack of choice can be put to bed with many of the local chefs bringing vegetable-based dishes to the forefront of their menus. Plant-based living is a growing business in the area and demand has only increased with residents and tourists alike, opting to shop more sustainably. Santa Catalina continues to spear-head Palma towards a more diverse variety of cuisine, pairing vegetables from the market with inspiration from as far as India and Thailand. It really is a culinary delight.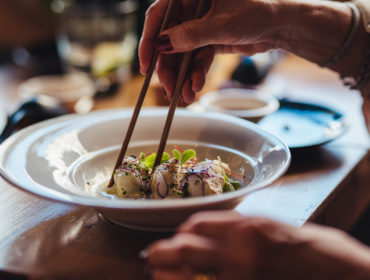 Enjoy cuisine from all over the world in Santa Catalina with HC's list of the best restaurants in Palma's hippest neighbourhood.
Nightlife in Santa Catalina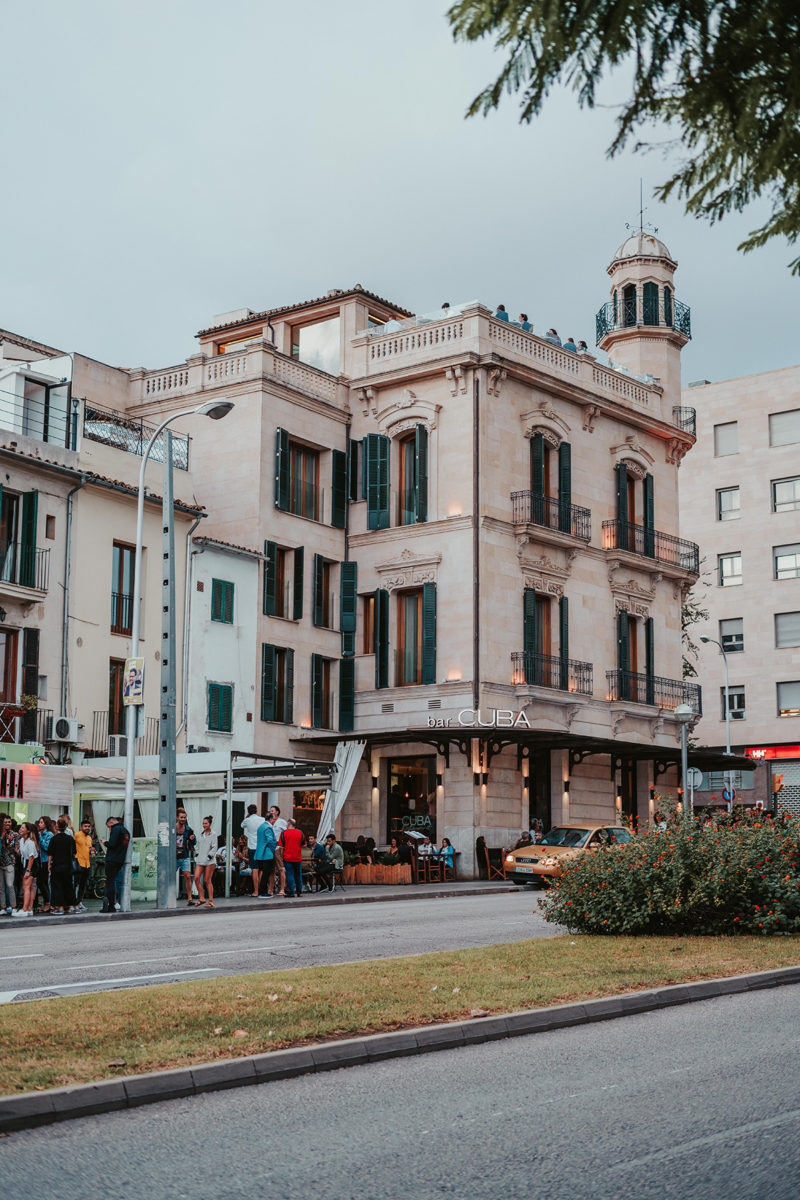 There is no dispute that if you are in Santa Catalina on a Saturday then your evening starts with a few drinks at 'Tardeo'. This weekly event is when local bars and clubs open early for parents to enjoy a dance without having to wait for the typical 1am start. Despite being intended for those over 30 with children, it has developed a strong following amongst residents of all ages and is a firm favourite in Palma. Revellers can expect to find a good atmosphere from 4pm with many clubs such as Kaelum and Luna opening up the dance-floor until dusk. As it gets darker you'll notice the crowds start to change as Tardeo draws to a close and the rest of Palma gets ready for the night ahead.
If dancing before dark doesn't suit, then there are several good spots to get the party started. Try Neo for its espresso martinis or pop over the road and sample one of the many delicious cocktails in Lab. Bar Cuba is a popular choice all-year round for its dance-floor downstairs and Meke, despite being very small, has a fantastic selection of wine on offer.  In summer, the only place to see and be seen is the Skybar at the top of Hostal Cuba, but do expect to queue.
Find out all the best places in Santa Catalina to sip cocktails and dance until the sun rises with our recommended list of go-to clubs and bars in the area.
Property in Santa Catalina
If you are looking for a property in Santa Catalina to buy or rent then look no further. Loft apartments with roof terraces and sea views suit the seasonal traveller or for longer stays cosy fisherman's cottages are ideal with many offering underfloor heating. Click below for more about finding a home in Palma's vibrant neighbourhood: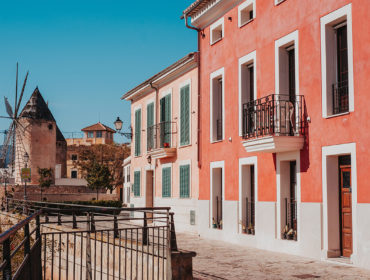 Cool townhouses, cute fishing cottages and luxury penthouses. Find out all you need to know about buying property in Sana Catalina.
Business & work in Santa Catalina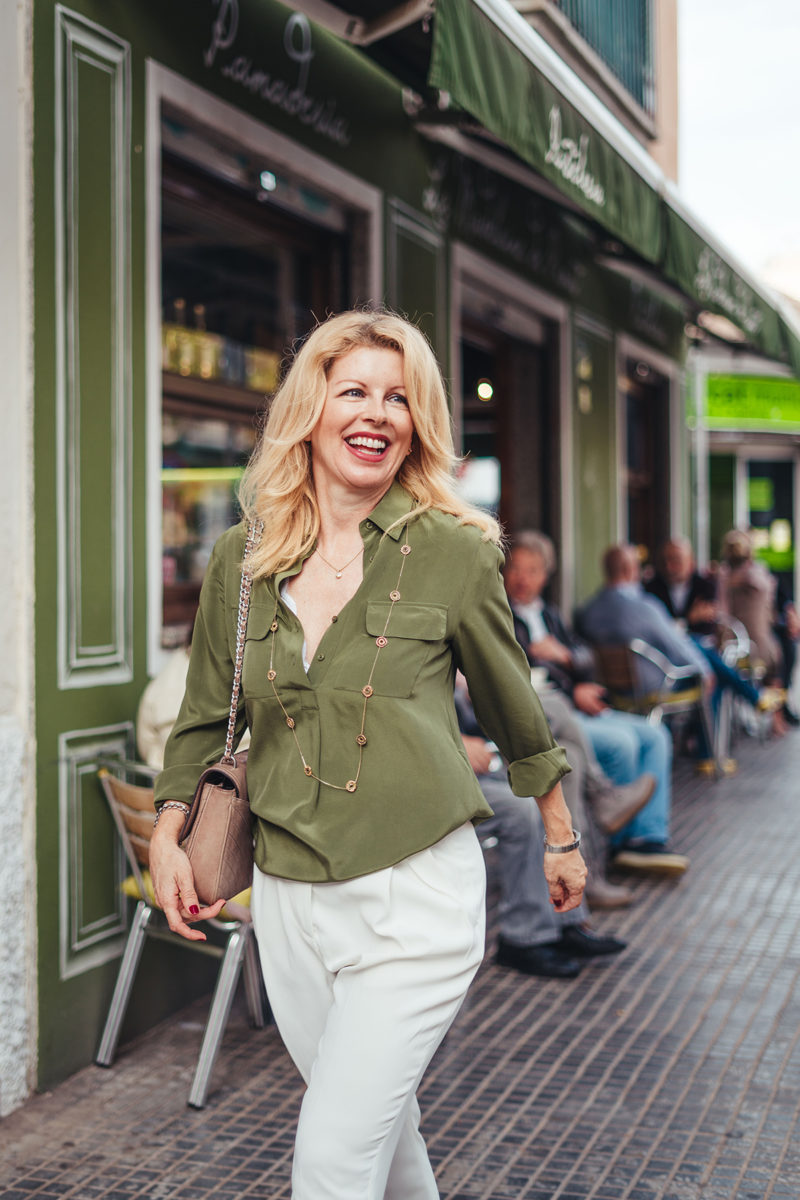 Santa Catalina is a dynamic place of work and is well-known in Palma for being a creative space for entrepreneurs to develop new business ideas. Many start-ups have found their feet in Santa Catalina through establishing strong business connections within the community and utilising shared work-spaces such The Hub and Synergy Business. As a result, Palma has become well-connected with fellow European capitals and is seen as an attractive place of trade.
The diversity in languages only adds to Santa Catalina's appeal, which makes it a good place to start making connections if Spanish is not your first language. The area is a hot-spot for the yachting community which brings business from all over the world, intensifying the demand for English and German in particular.
Established businesses in Santa Catalina include yacht brokers, estate agencies and publishers, amongst others. Local companies are always well-regarded for their creative branding, from quirky shop windows to unusual signage, there is always something to catch your eye. A visit to Santa Catalina very rarely ends without purchasing something from a local boutique.
People: Locals and Celebrities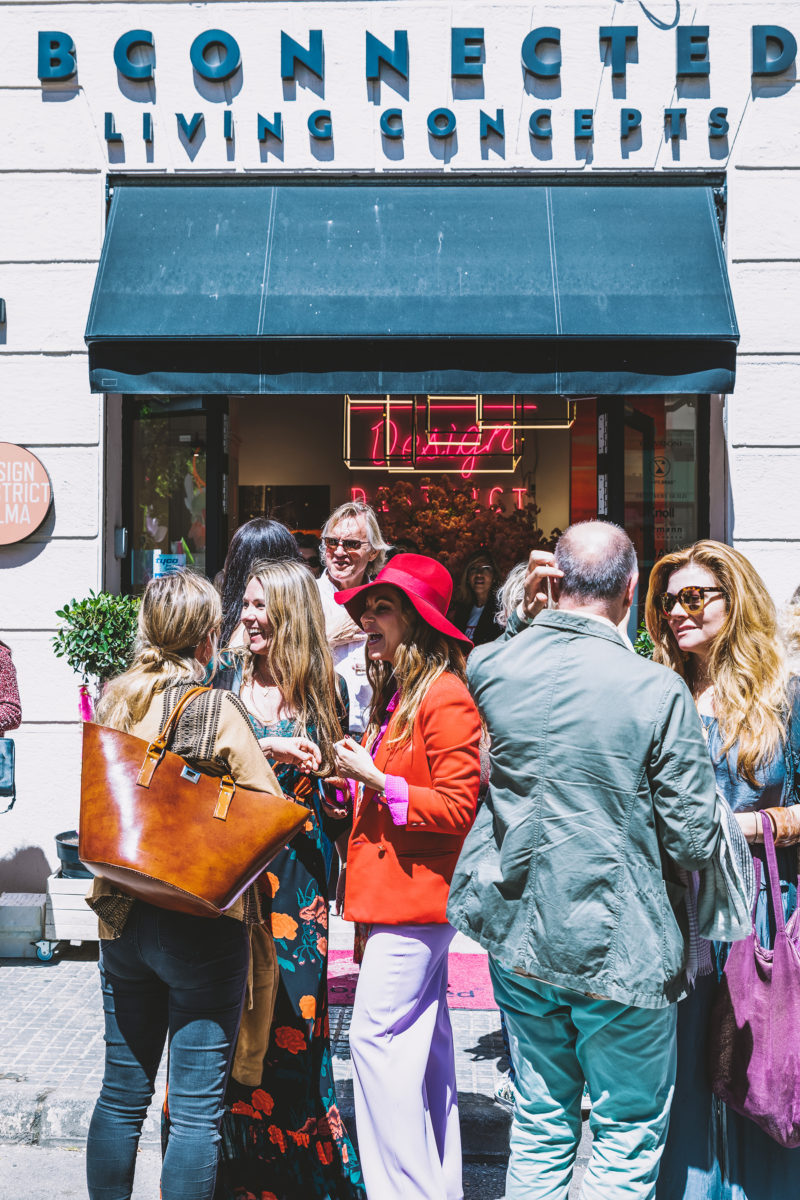 Head to the market on a Saturday morning and expect to be rubbing shoulders with the movers and shakers of Palma. International film stars such as Joseph Fiennes and Mads Mikkelsen have bought property in the area and can often be seen enjoying a coffee at Fibonacci.
Fashion designer Matthew Williamson also regards Santa Catalina a favourite and can be seen perusing the streets alongside actors and other established designers. A collection of his interior work is for purchase in Bconnected which showcases his talent for vibrant colour and bold pattern.
The Last Word
Santa Catalina is a gem of a place to live, with literally something for everyone, no matter what life stage they are in. The ease of transport to beaches and the Tramuntana Mountains, and the wealth of restaurants, plus fantastic cocktail bars and a dynamic nightlife scene, as well as quiet authentic local eateries, means that it is impossible to get bored of this most vibrant area of Palma.