On Mallorca, local traditions are cherished by the people who live here – seen no more apparent than at a food market. Known for being a weekly meeting point, markets are where the locals come to peruse the latest offering, do their weekly fruit and vegetable shop and have a good old natter. Normally found in the main square, a traditional market will occupy the centre of the town, drawing people from all over the area.
Whether you're a frequent visitor to Mallorca or an expat living here, the curiosity to learn more about the island's culture starts at a traditional market.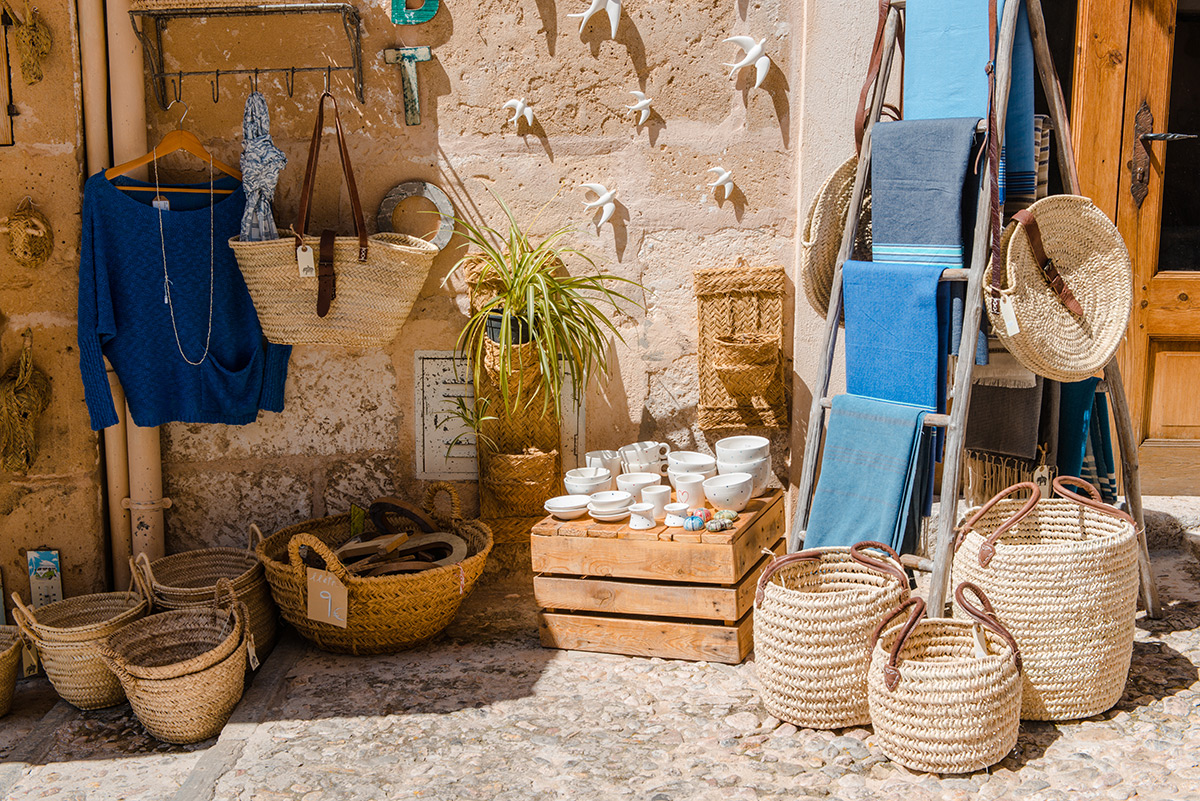 1. Pollensa Market
Every Sunday between 8am and 1:30pm, a market consisting of up to 300 stalls fills the streets of Pollensa in the oldest part of town. The heart of the market is found in Plaza Mayor, the main square, which then trickles into the surrounding side streets. Sweet artisan products are in abundance here with plenty of stalls selling ceramic bowls, wicker bags and home-made jewellery. It's the ideal place for anyone looking to add a touch of Mallorca artwork to their home! The quaint aesthetic of
Pollensa
town makes this a lovely market to peruse, take your time and stop off at one of the pretty cafés that pepper the streets. Given it is a Sunday, the atmosphere is laid-back and the pace of those shopping is at a steady pace. However, as the day progresses crowds form and the narrow streets can feel tight, therefore the earlier you visit the better.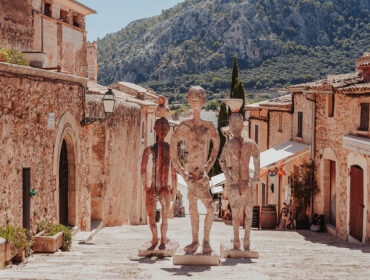 Pollensa is one of Mallorca's prettiest towns where its residents enjoy a tranquil life, hiking up Puig de Maria at weekends and taking in beautiful views.
2. Inca Market
This is by far one of Mallorca's biggest markets and best known for its leather goods. Hours easily drift by as you approach stall after stall of leather shoes, bags and jackets. Due to its size, this market covers all areas so visitors can start at a stall of leather belts and soon find themselves browsing flower pots and home-made soaps. The diversity in produce is extensive and this feeds into the vibrancy of the people that shop there. Inca is relied upon by many of the surrounding villages for its rich variety of goods and this is felt in the gatherings of people that socialise between stalls. Find the market in the main street of Gran Via Colom every Thursday between 8am – 1pm.

3. Santa María Market
Another Sunday market and definitely one to visit if you're after a local farmer's market. If you arrive on a "non-market" day, you would stumble across a sleepy Mallorcan village where local retirees play cards in the afternoon sun. However, when market day arrives in
Santa María
the whole village comes alive, attracting shoppers from the surrounding area. From 8am to 1pm, crowds descend on the little town to buy fruit, vegetables, flowers and small livestock. The main concentration of stalls is found in Plaza Nova where restaurants and cafés circle the exterior – perfect for taking a break for a morning coffee. Santa María market is recommended for those after organic produce and wine – the area is loved by wine-lovers for its variety of grape!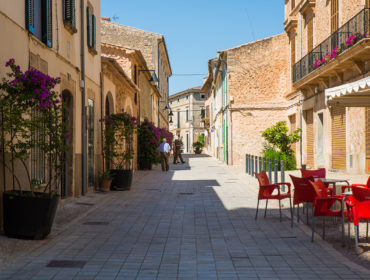 Your guide to Santa Maria in Mallorca. We cover all the highlights of living in this small town giving you insider tips from a locals perspective.
4. Sineu Market
Every Wednesday between 8am and 1pm, Sineu becomes a hot-spot for farmers and land owners on the island thanks to its agricultural and livestock market. Out of all the markets, Sineu is the most traditional and still to this day continues to sell animals. Stalls selling fresh fruits, plants and flowers can also be found in the mix, as well as clothes, jewellery and textiles. The main hub of the market takes place in the main square Plaza Des Fossar, where visitors will find the stalls scattered down surrounding streets. Definitely worth a visit for those interested in rural living on Mallorca and understanding local agriculture. Be prepared, you might come home with some lambs, goats or a donkey!

Most markets on Mallorca are well-connected and accessible by bus particularly if you are coming from Palma. Otherwise it is much easier to go by car which allows you the flexibility to stay for as long as you want – a simple two-hour market peruse might soon turn into half a day! Given that markets like Sineu and Santa María are in rural areas, do expect to find parking difficult (particularly in the summer months). Or for a more urban market experience why not have lunch at a Palma food market?