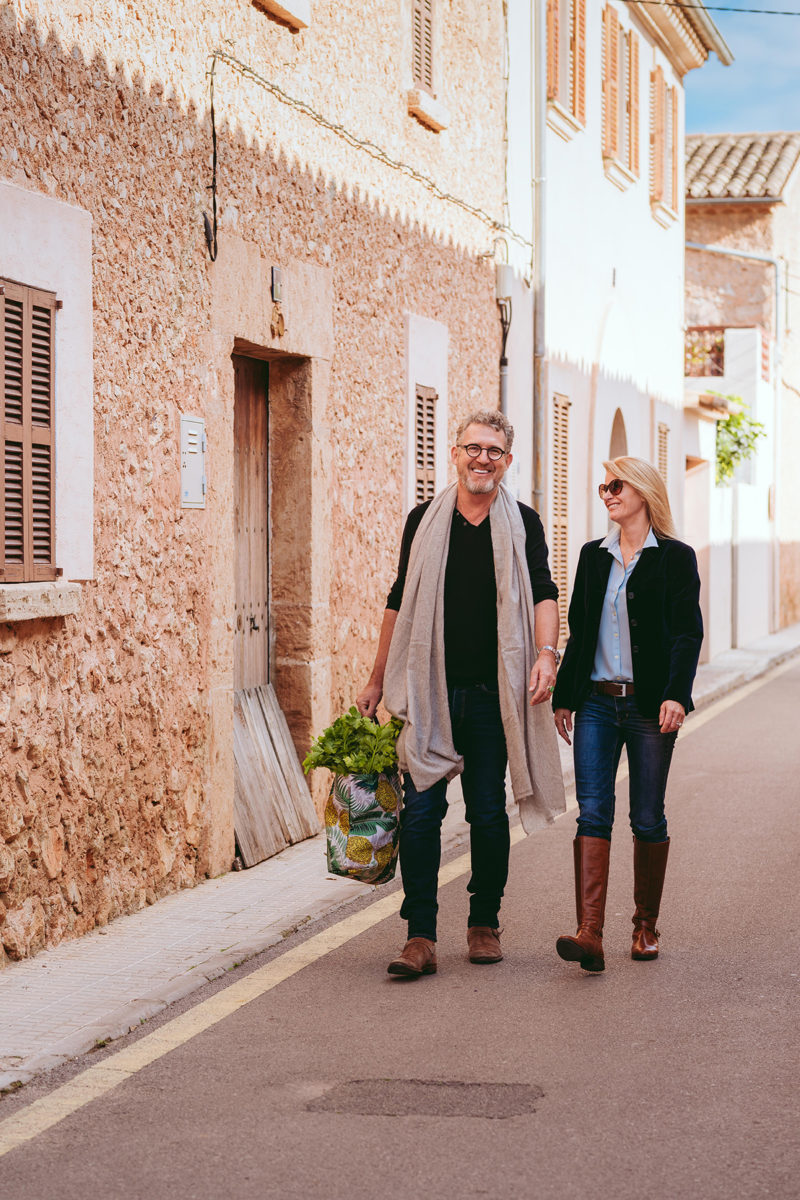 santa Maria del Cami sits at the foot of the majestic Serra de Tramuntana mountain range within the Binnissalem municipality, the islands largest wine growing region. As such this ancient township is nestled amongst vineyards, boasting beautiful terrain with enviable views, varying hiking and cycling trails, and an abundance of good local wines, making it a delight for both nature and wine lovers alike.
A small-town vibe yet close to bustling Palma, many have discovered Santa Maria del Cami is an ideal place to settle if you want to immerse yourself in quiet countryside living but have city conveniences within easy reach. The township itself offers all the necessities for daily life as well as a surprising number of hospitality establishments in which to enjoy a coffee over the paper, or a local wine along with some authentic Mallorcan bites. As such property in Santa Maria del Cami is increasingly in demand, with townhouses and apartments in the village centre equally as popular as the larger fincas and estates on the outskirts. Living in Santa Maria del Cami  therefore attracts a large cross section of people, from young families starting out, to foreigners wanting a slice of authentic Mallorca as a holiday retreat, and of course well established Mallorcan families tracing back generations.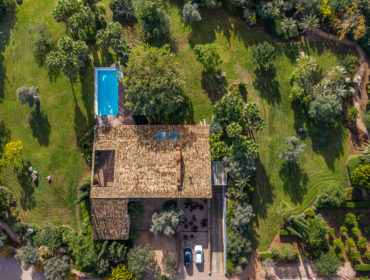 Santa Maria's location at the foot of the Serra de Tramuntana allows its residents to benefit from stunning scenery and an abundance of hiking routes.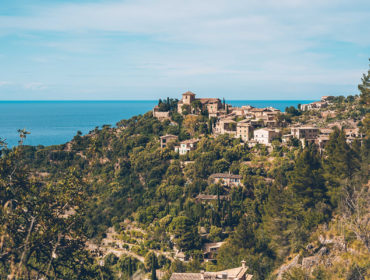 Majestic mountains and picturesque villages form the Serra de Tramuntana, where many people choose to escape the rat race and enjoy tranquility.
Good to know about Santa María del Cami
Local Language
Catalan and Spanish (Castellano) are the official languages with locals being predominantly Spanish, however with a number of German and English residents around town you will frequently hear these languages spoken too.
Main Industry
Santa Maria del Cami is home to Bujosa Textil, one of only three remaining manufacturers of the iconic 'roba de llengues' ('cloth of tongues'). This uniquely patterned and colourful cotton-linen is prevalent in décor, mainly curtains and upholstery, all across the island in homes and hospitality establishments. Viticulture is also a focus and surrounding the town you will find some of the island's best vineyards and bodegas, making Santa Maria del Cami a great spot for wine enthusiasts. The township itself has the usual hub of stores and businesses, from supermarkets, bakeries and homewares shops, to real estate agents, optometrists etc.
International Schools
Conveniently located right in Santa Maria del Cami is the Montessori School of Mallorca which focuses on the English national curriculum for ages 3 to 14. Less than a 15-min drive away is The Academy International School which caters for students from ages 2 right through to 18 years.
Distance
20-minute drive from the airport
25-minute drive to Palma centre
25-minute drive to Puerto de Palma
15-minute drive from Son Espases hospital
Transport
Part of the appeal of Santa Maria del Cami is how well connected it is to the city centre of Palma. The journey by train is easy and efficient, running every 20-minutes to and from Estacio Intermodal, and takes just 15-minutes. The train service also frequents other main towns such as Inca, Sa Pobla and Manacor.
The Binissalem Wine Region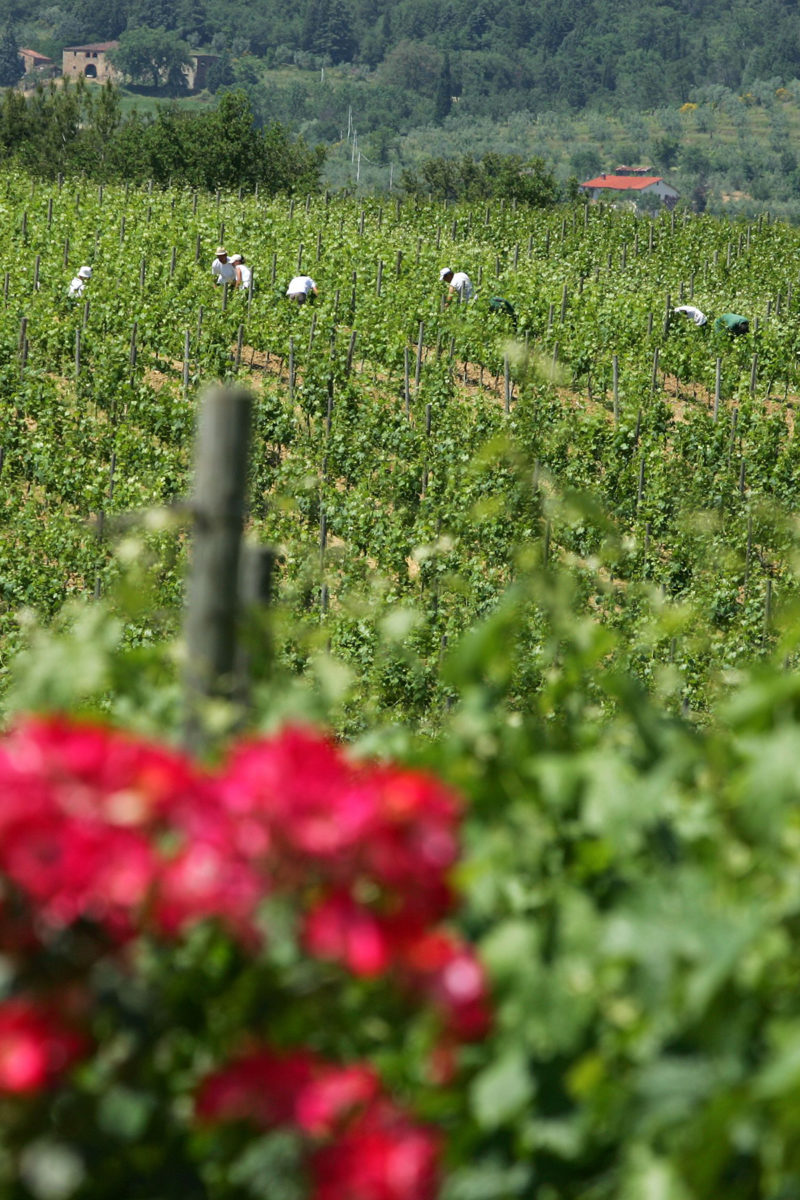 A wine-lovers paradise, the many small and medium sized family run vineyards and wineries are a highlight of living in the Binissalem region. As a local, frequenting the vineyard route never grows old. There are so many to choose from, offering a unique experience each time and superbly showcasing native grapes such as Manto Negro, Callet, Moll Gargollassa, and Giró Ro.
Perhaps the most well-known and closest winery to Santa Maria is Macià Batle. The traditional Mallorcan vines of this vineyard see around 300 days of sunshine a year, reflected in the wines body, aroma and flavour, and as the most awarded winery in Mallorca the quality has deservedly been recognised. Celler Jaume de Puntiró has been an important vineyard economically to Santa Maria del Cami since the 17th century, and it is a real joy to savour a drop of their high-quality ecological wine. From vine cultivation to the aging of the wine, artisanal methods and guidelines are carefully followed. Ramanyà is a winery that in addition to specialising in native grapes of the area, holds an ethnographic collection of ancient craft tools of Mallorca, with more than 3,000 pieces of viticulture history open to the public to view.
During the summer some of the vineyards also play host to special events where you can engage all of your senses. Enjoy fantastic wines alongside a spread of local delicacies in a picture-perfect vineyard setting whilst listening to stellar performances. Experiencing the Symphony Orchestra of the Balearic Islands annual performance at Macià Batle is a definite calendar highlight.
Santa María del Cami in photos
fg_lazyload
Café in Santa Maria
Santa Maria
Santa Maria market
Santa Maria
Santa Maria market
Santa Maria market
Santa Maria
Santa Maria market
Santa Maria market
Santa Maria market
Santa Maria
Experience Santa María del Cami
The weekends in Santa Maria are a chance to explore the stunning landscape by foot or by bike. Whether you prefer a leisurely pace on flat, even terrain, or slogging it out scrambling up the mountainside, the Santa Maria topography has it all. Spend a Saturday morning breathing in the fragrant countryside air, taking in the beauty of the surrounding vines, almond trees and olive groves on the plains, or the magnificent panoramic views afforded from the mountaintops. After exerting some energy it's time to sit back with a glass of wine. There are many superb wineries within easy distance from town where they will be happy to guide you through a tasting accompanied with tapas.
Sunday's see the quiet town come alive with one of the islands best markets held in Plaza Nova, just a short stroll from the main street. The locals like to arrive early to beat the crowds of out-of-towners that flock every week to hunt down bargains in this vast market brimming with everything from fresh produce to plants, textiles and even live poultry. You can pick up high quality local products such as honeys and oils, and the smaller square boasts a fantastic organics section. Meander the stalls with a 'coca mallorquina' (pastry with toppings), or 'bunyols de vent' (fried potato fritters dredged with honey) in hand, then settle in at one of the cafes neighbouring the square to soak up the bustling atmosphere with a cortado.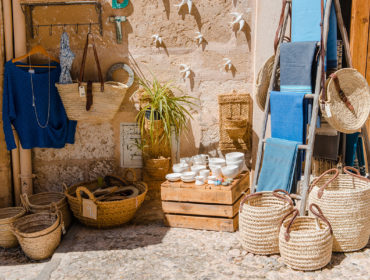 It doesn't get more local than at a traditional Mallorcan food market. Find out the top four that include artisan products made on the island.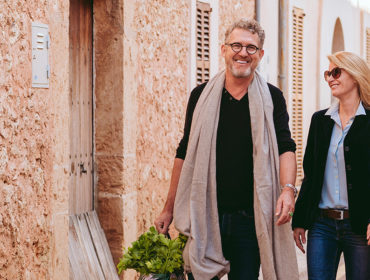 Since leaving the white sands of the West Indies behind, the Horsman family have found contentment on Mallorca, surrounded by nature and local culture.
Events in Santa María del Cami
Sant Antoni
The feast of Sant Antoni on January 17th is marked across Mallorca by correfocs (fire runs), demons, bonfires and performances, and Santa Maria is no different. Rally with the locals in the square of Plaça de la Vila for a barbeque of Mallorcan pork prepared in various ways and sample some spinach pie – a traditional Sant Antoni dish.
Santa Maria del Camí Fair
Santa Maria del Camí Fair 'Sa Fira' takes place on the last Sunday in April with multiple activities and events to get involved in. You'll find all sorts happening around the village from the traditional showing of Mobylettes (mopeds) and art exhibitions, to musical concerts and sports tournaments. The fair showcases the areas handicrafts, produce, and wines alongside cooking demonstrations and tastings.

Saint Margaret
Fiestas in Honour of Saint Margaret, The Patron Saint of the Village, begin on the 20th July. The hoisting of the crimson flag of Santa Maria on the bell tower, along with the release of rockets and the chiming of bells signals the beginning of the fiestas, and the annual Folk-Games get underway with various tests and events between village groups. The day ends with dinner in the street then music and dancing.
Festa del Vi Novell
As a celebrated wine region in Mallorca, an important Santa Maria event occurs on the last Saturday in November to mark the arrival of the new wine in the wineries. During the New Wine Festival (Festa del Vi Novell) the custom is for each winery to announce the opening of the wine barrels by hanging a pine branch over the doorway. The festivities are then underway with wine-tastings accompanied with tapas from the municipality's restaurants.
Restaurants in Santa María del Cami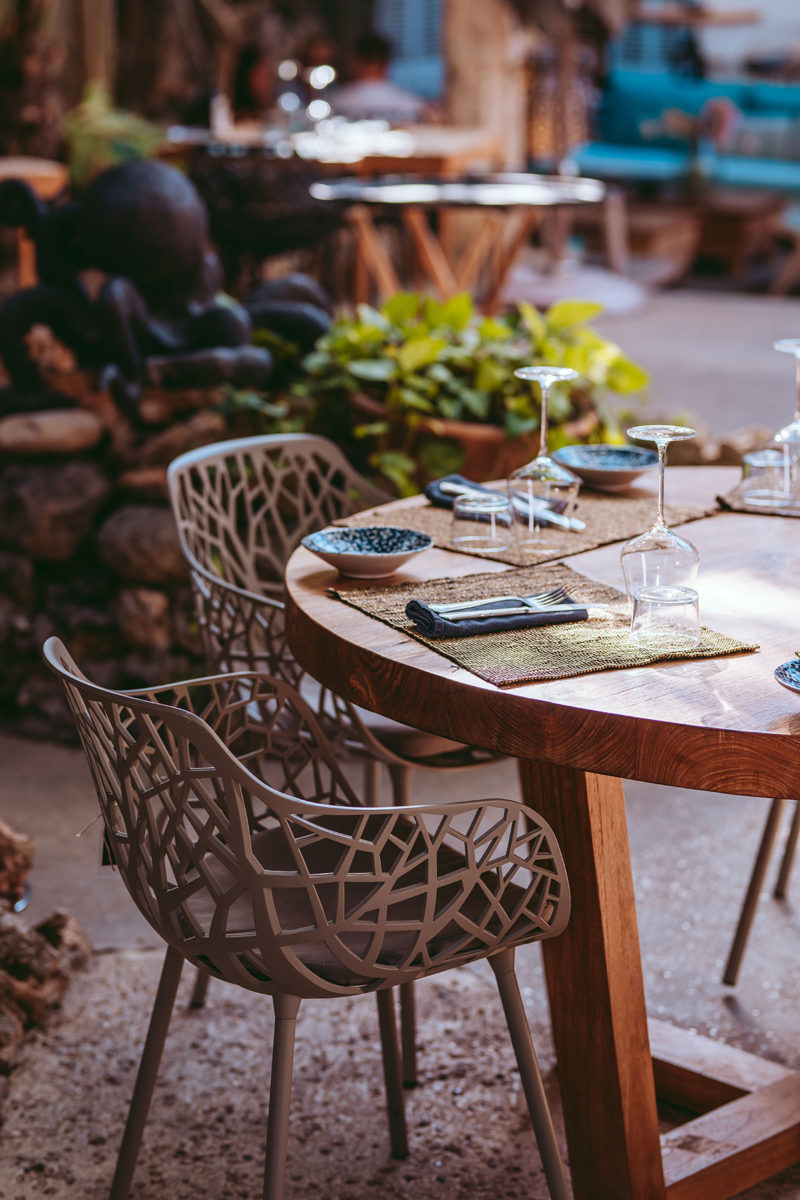 The centre of Santa Maria del Cami is its gastronomical hub with most restaurants and cafes situated along the main street of Plaza Hostals, and a few dotted around the surrounding plazas. Mallorcan, Mediterranean fusion and Italian are the predominant cuisines you will find on offer, and generally a more rustic cooking style is presented.
Slightly off the beaten path but well worth seeking out is Moli Des Torrent with a seasonally adapted menu showcasing traditional Mallorcan and German cuisine. Occupying a carefully restored windmill, the setting is a perfect special occasion spot, and during summertime the cute patio beckons for an al fresco experience.
In the centre of town Celler Sa Sini offers pizzas alongside simple and traditional Mallorcan and Mediterranean fare, but what they're most famous for is their extensive table display of homemade cakes and sweet treats. Right next door, step into the Livingdreams interiors store and wander through to the sprawling garden to discover the stylish Restaurant 19. This hidden gem oozes sophistication in a truly tranquil setting and serves a menu of innovative dishes with fresh Asian flavours.
A little further down the main road you can find Ca'n Cannoli within a large 17th-century town house. Walk through the unassuming restaurant into the rear courtyard and you will find a welcoming oasis with a casual and relaxed atmosphere in which to sample the Italian and Mallorcan based menu.
Nightlife in Santa María del Cami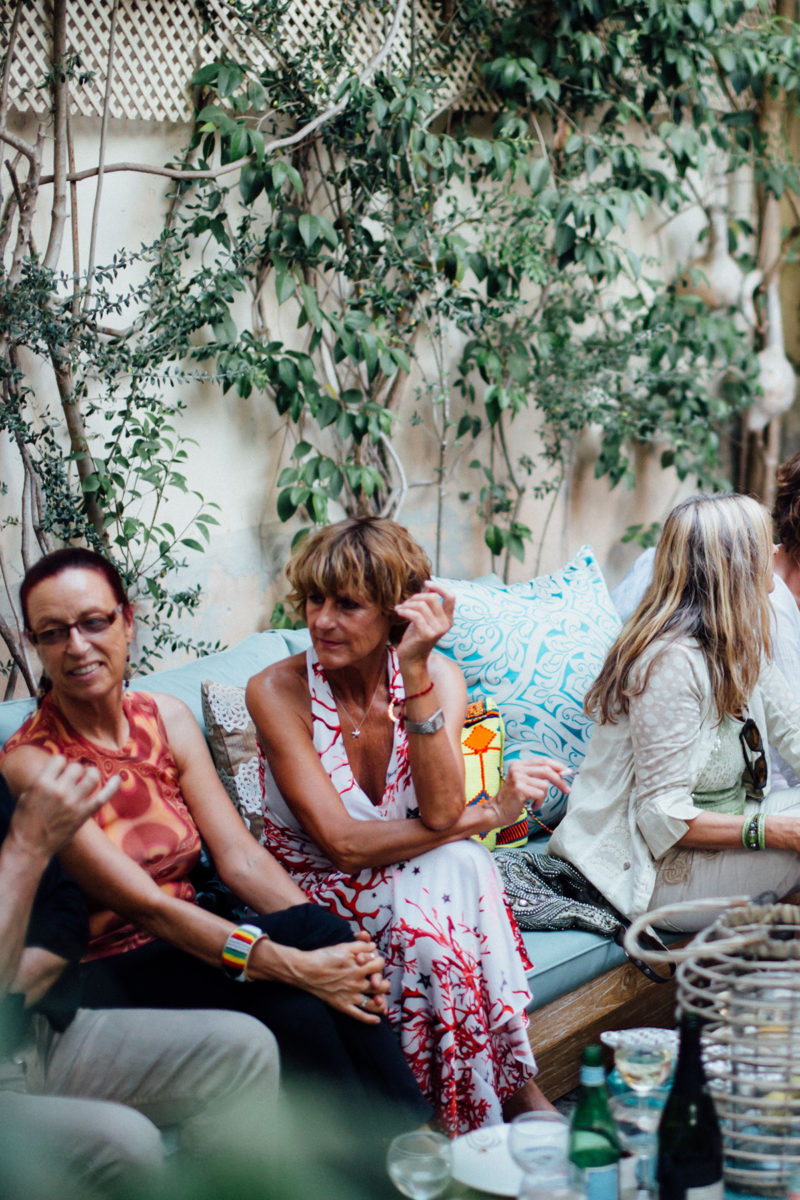 One would not expect a raging party scene in a small village like Santa Maria del Cami, but those who enjoy some nightlife are surprisingly well catered for by way of Factoria de So. Located within the Casas de Son Llaüt in Santa Maria's industrial estate, Factoria de So comprises a rehearsal room, an outdoor stage, and a social venue, allowing Santa Maria locals as well as those from further afield to gather and enjoy live music and events year round.
For more live music but in cosier surroundings, head to Cas Music closer to the heart of Santa Maria on Carrer Batle Gabriel Mesquida. With jam sessions, DJ's, and live musicians to provide the entertainment, you can sit back and soak up the atmosphere in this favourite local hangout.
If a quiet evening tipple in sophisticated surroundings is more to your liking, Restaurant 19 within the Livingdreams concept space is your go-to. Peruse the wine list and choose one of the many delicious local offerings or try one of the tempting cocktails. Spend the evening in the secluded garden setting which features furniture and décor from the store's collection or take a seat in the wine bar to sip and enjoy the ambience.
Hotels in Santa María del Cami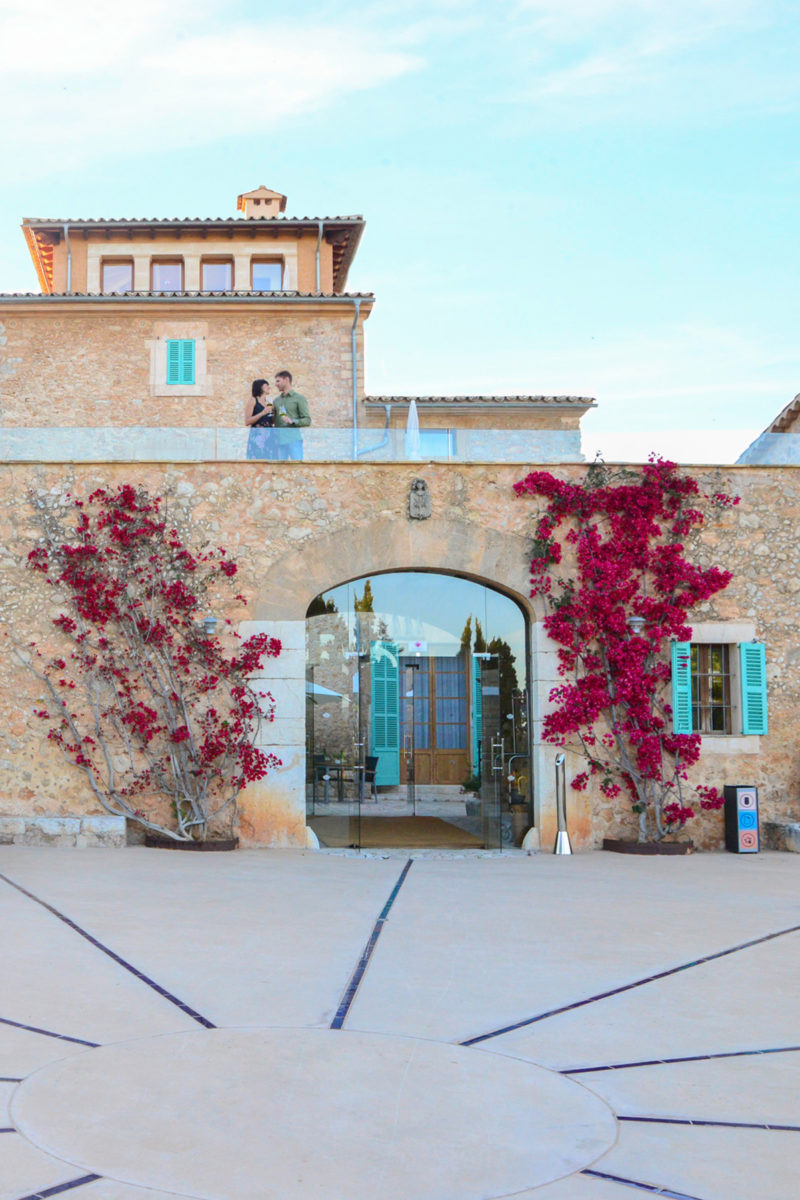 Finca Sarbosar
This rural agroturismo hotel is set in the countryside just 2-kilometres outside of Santa Maria. Nature lovers will revel in the spectacular views of the Tramuntana mountains from the spacious farmhouse accommodation, and the expansive grounds dotted with almond, orange and lemon groves.
Sa Cabana Rural Hotel & Spa
This adults-only hotel is your pick for exclusivity, privacy and romance. Modern luxuries are weaved into the historical 16th-century villa setting, which also has its own spa for pampering treatments. Make the most of the Mediterranean vistas and dine at the restaurant housed inside the estates old wine cellar looking out to the mountains.
Property in Santa María del Cami
In the village centre you can find a mix of traditional and modern townhouses and apartments at moderate prices, while the outskirts of Santa Maria offer rustic country homes, high-end fincas, and rural estates benefiting from extensive grounds and expansive views. Properties with traditional facades disguising luxury modern interiors are popular amongst buyers, but you can still find reasonably priced renovation projects and investment opportunities in the area. Enlist a local property experts to guide you in finding your dream Santa Maria home or plot on which to build.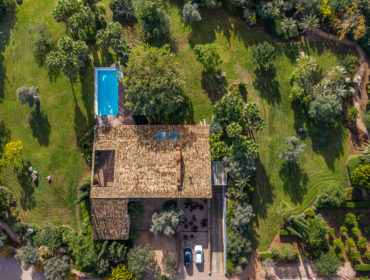 Santa Maria's location at the foot of the Serra de Tramuntana allows its residents to benefit from stunning scenery and an abundance of hiking routes.
Business & work in Santa María del Cami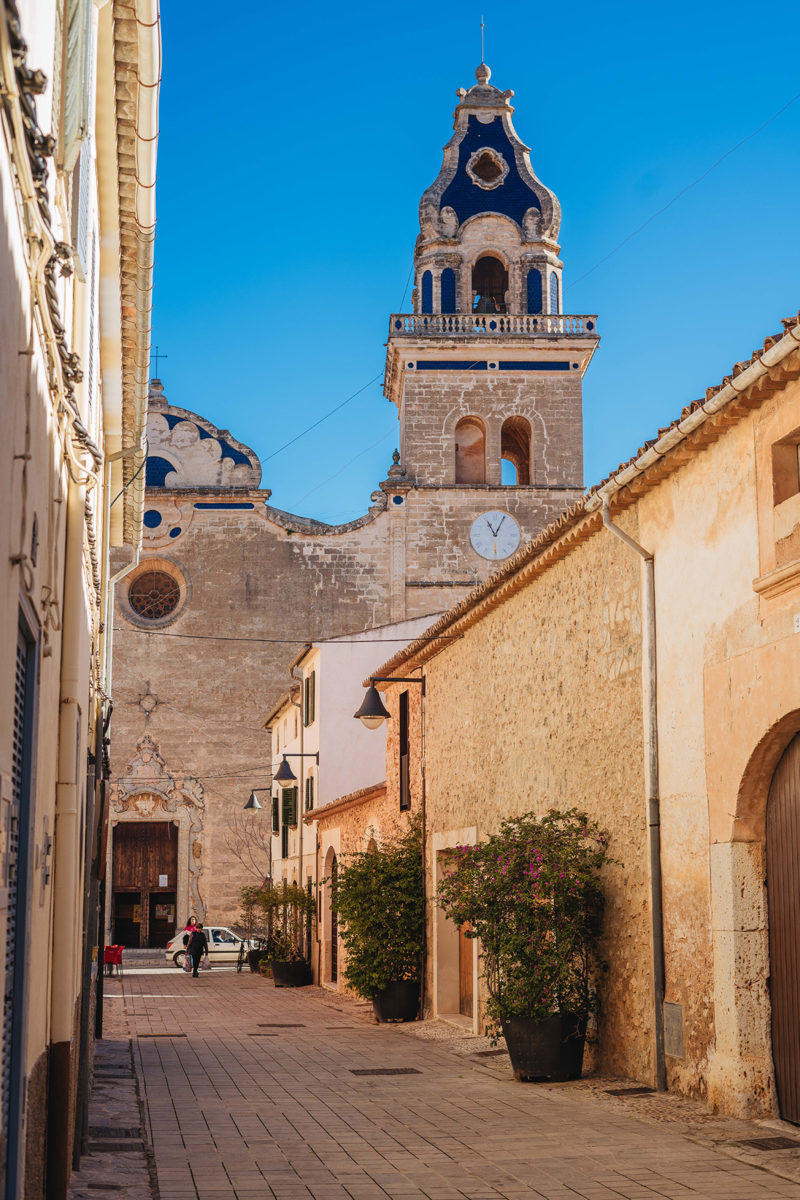 Viticulture is definitely the industry of the region, and as such is a major employer of locals and seasonal workers. Tourism and real estate businesses play a smaller role in employment as the area is becoming more and more appealing to foreign visitors and investors. The village itself is comprised of many small shopfronts, cafés and restaurants, with a surprising number of home interiors and furniture stores that specialise in both manufacture and restoration. Further out of town you will find the Poligono industrial estate which houses various industrial outlets and distribution centres. The real advantage of living in Santa Maria when it comes to work however is the extremely quick commute to Palma. The train is a mere 15-minute journey, depositing you at Estacio Intermodal, in the thick of the capital's business district. Alternatively, much of the expat community chooses to work remotely, a convenience of modern technology and flexible working conditions.
People: Locals & celebrities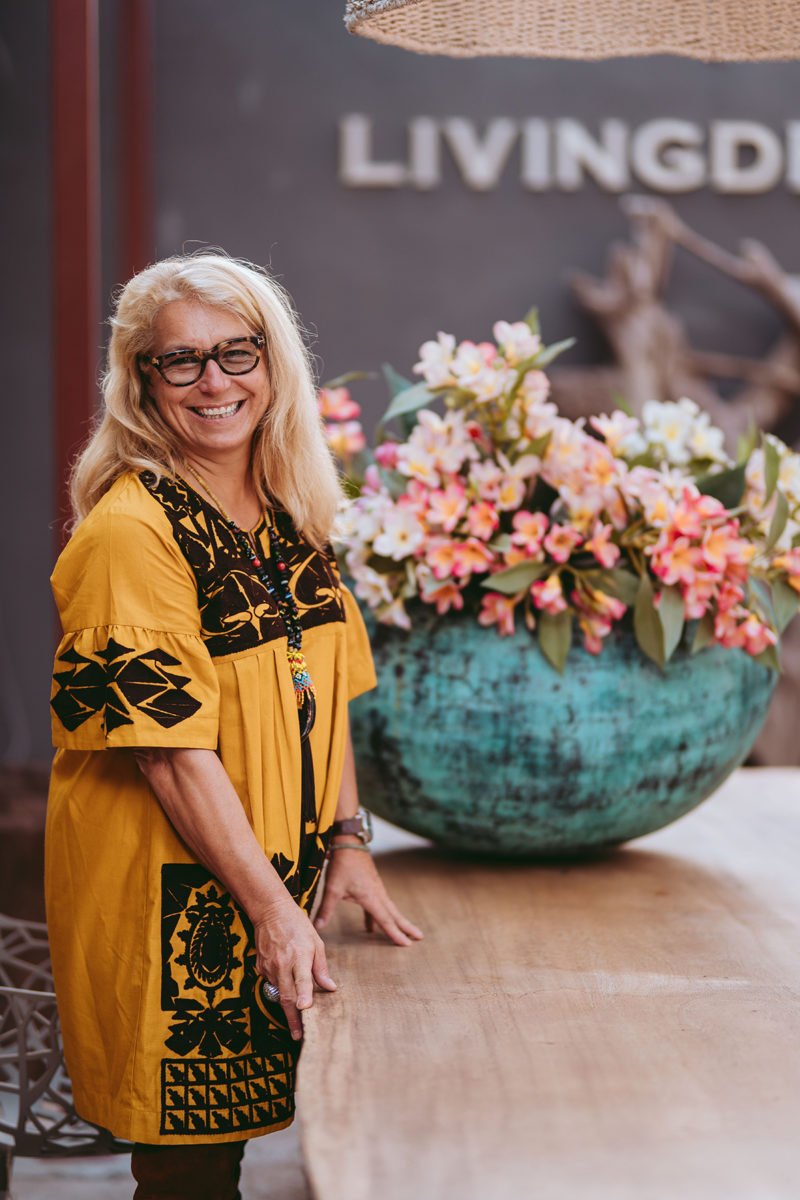 The authentic character of Santa Maria del Cami is maintained by the Mallorcan locals who uphold the traditions of the village whilst still accepting modern progress. This rural charm along with a temperate climate and an advantageous position close to the capital city attracts international buyers from countries like Germany, England and Scandinavia to take up a second or year-round residence here. Older couples and families are also drawn to the area as it provides everything you could want to experience the 'real' Mallorca and a simple way of life. You will even find a fair few yacht workers opting to reside here, perhaps wanting a taste of inland Mallorca away from the sea. Although Santa Maria del Cami is not a hotspot for celebrities, many well-known artists are based here, such as Toni Sans, Joan Artigues, Joana Cabot, and Pep Maür.
While celebrities might not be seen living in Santa Maria del Cami, what you might see is a few visiting for the afternoon to peruse the town's furniture stores. Designers like Nicole Hoch from Livingdreams have put the town on the map for quirky one-off design pieces. Therefore when it comes to decorating a luxury finca in Deiá or a swish pad in Port Andratx, Santa Maria del Cami provides a welcome, low-key place for celebrities to shop without being noticed.
Last Word
Santa Maria is a haven for nature lovers, keen outdoorsmen and those in search of a more pared back, peaceful existence, without completely sacrificing modern advancements. As a resident here you can immerse yourself in local village life, mixing with friendly locals and a revolving door of visitors who come to enjoy its famous market and charming atmosphere. Santa Maria is a place to experience respected ancient traditions in a thriving community atmosphere just north of Palma in Mallorca's beautiful central flat plain.