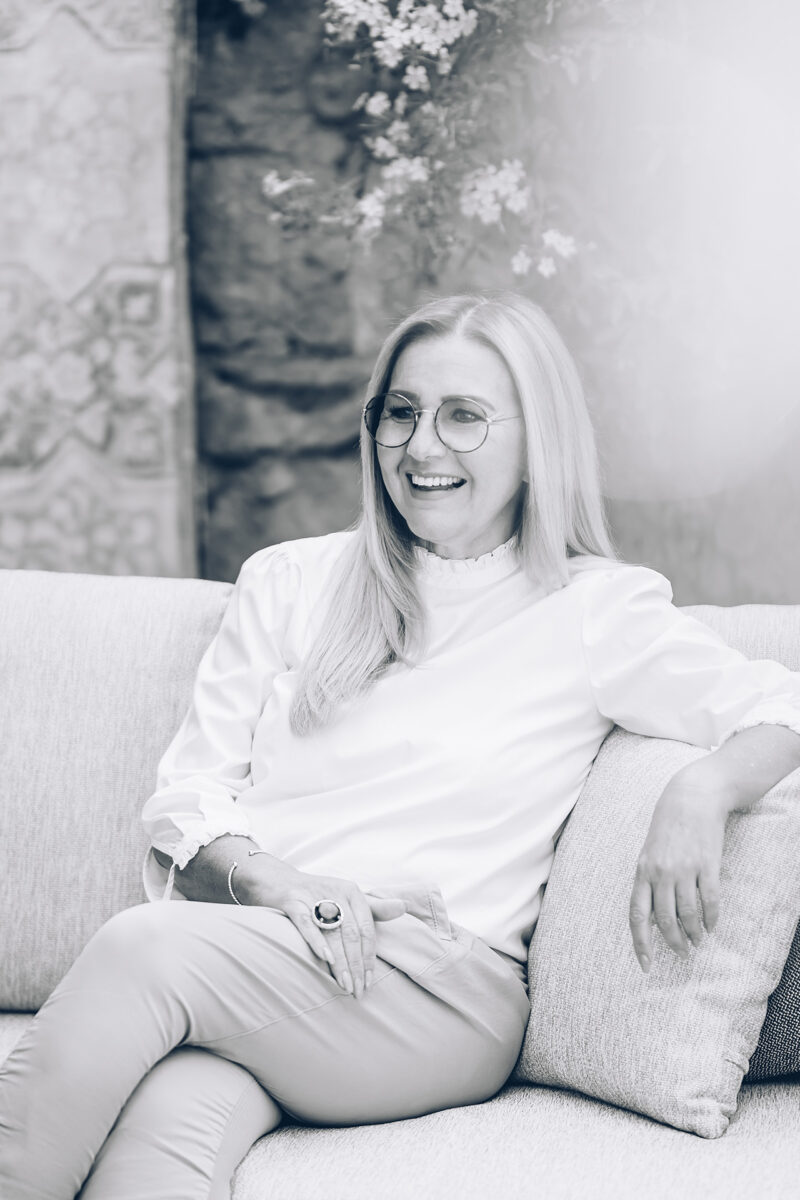 A beautifully restored manor house with a spacious garden in Santa María del Camí provides the setting for Villa Wesco. To step inside the furnishing store is to sample the alluring Mediterranean lifestyle. While the company may be German, it's very much the island which has inspired their collection. Ana Lado and her team are passionate about creating the perfect Mallorcan refuge for their customers and even offer a comprehensive furnishing service to achieve it stress-free.
While you may prefer to leave all responsibility to the style-conscious team, it's still a pleasure to wander through their showroom. The interior presents different ideas for an inviting and sophisticated living room or bedroom. Luxurious designer sofas in light tones are combined with streamlined coffee tables in wood and glass. Edges are softened by natural fibre carpets and plump cushions. Decorative pendants, unique lamps and sparkling mirrors add texture and a hint of glamour. The high quality of their products is evident to the eye and to the touch; they don't just look good, they are also durable and ethically sourced. Eichholtz, Hilker, Lambert, Dôme Deco, pad, Kaheku and Scapa Home are just some of the brands they have vouched for.
Since Villa Wesco is focused on the Mediterranean lifestyle, it's no surprise the exterior display is extensive. The tiled floors are dappled in sunlight and there's a soothing sound of rippling water. There's even a cat grooming itself beside a sparkling swimming pool. From lounge sets and parasols to solid wood tables and gnarled benches fashioned from entire trees, there is little wanting from the selection. "Manutti, solpuri, Glatz, Tucci, bmbItaly…" Ana Lado lists some of the exclusive brands they have chosen. We find ourselves imagining afternoons luxuriating on their fabulous designer recliners and of leisurely alfresco meals.
There's no need to retreat inside to conjure up the perfect lunch or dinner, either. Villa Wesco are particularly proud of their exterior kitchens which are testimony to the excellence of German engineering. "Our clients are passionate about cooking," Ana says. "When the island gets full, they love to eat at home." The appeal of these kitchens is that they are entirely bespoke and can be fitted with barbeques, kamado grills, Teppanyaki, integrated kitchen lifts and LED lighting. While the kitchens are contemporary in design, their natural stone tops and unfussy push-to-open cupboards make them adaptable to more rustic environments. Indeed, the muted colour palette of much of Villa Wesco's furnishing leaves plenty of room for Mallorca's vibrant vegetation to play its own essential role in the decoration.
Text by Emily Benet
Photos by Sara Savage
Address details
Villa Wesco
C/Bernat de Santa Eugènia, 28 Santa Maria del Camí