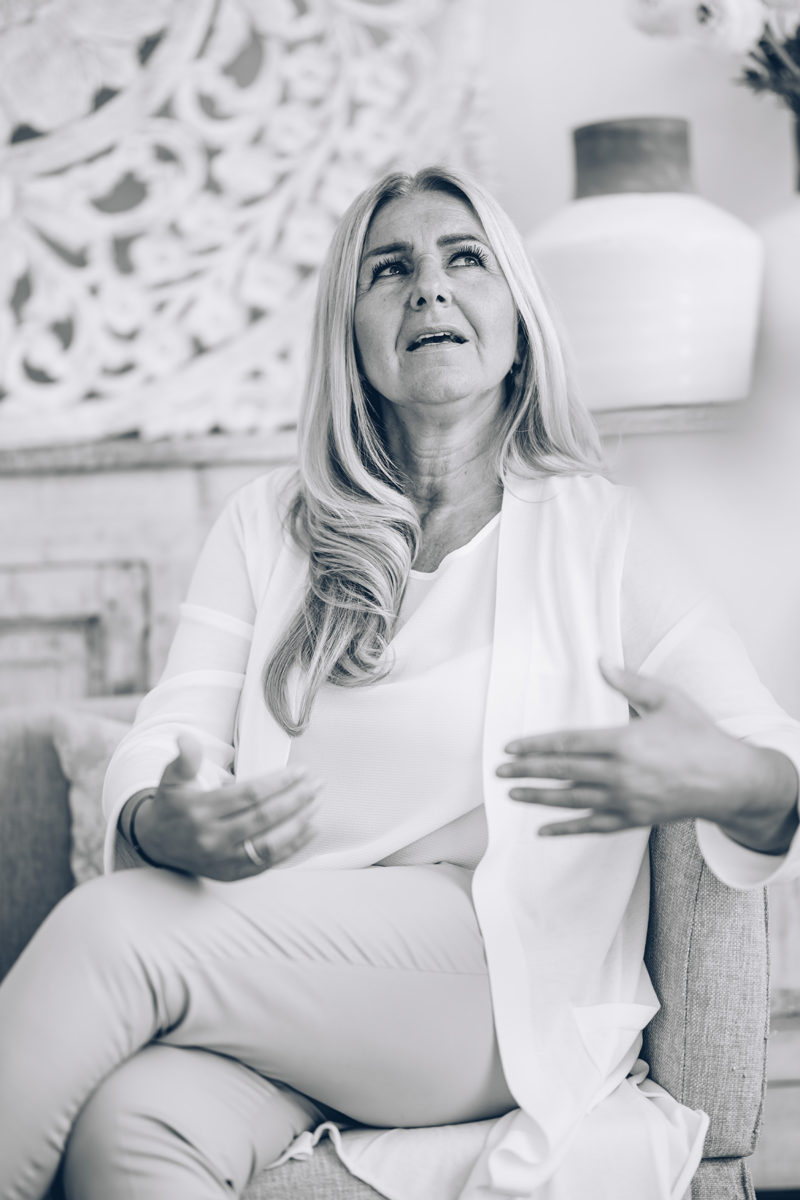 Purple bougainvillea cascades over the wall, waxy palm trees soak in the sunshine and beside the rippling infinity pool, a tabby cat leisurely grooms its paws. We're in the exterior showroom at Villa Wesco in Santa María del Camí and it feels like a temple to the Mediterranean lifestyle. "We came here with a very German idea," Director Ana Lado admits, "but life here is totally different."
She leads us around the garden of the restored manor house drawing our attention to unique pieces of garden furniture. The natural wood bench from Holland looks like it has been fashioned from a single tree trunk. The solid tables from Spain bring to mind unhurried gatherings of friends and family.
Ana crosses the flagstones in her towering nude Louboutins which she laughingly confides are designed for sitting. We do just that, choosing a comfortable cream Italian sofa accessorized with soft pink cushions for the rest of the interview. The wild spring flowers on the coffee table look like they've been plucked from an obliging field. In fact they're silk and provide an easy to maintain dose of colour for the holiday homes of Villa Wesco's international clientele.
"All the inspiration for our showroom comes from the island," Ana says. The brand once known exclusively for its colourful Pushboy bins are now award-winning designers of luxury exterior kitchens. If their customers spend most of the year outside, then it makes sense to bring their kitchens outside with them.
While the kitchens are designed for Mediterranean living, the engineering is decidedly German. Each kitchen is entirely custom built. The modular structure is versatile and 100% weather proof thanks to a clever combination of aluminium, compact and ceramic. Even the names of the finishes sound like they will stand the test of time. There's Polar Ice Satin, Concrete Silk, Basalt Satin and Corten Red.
The streamline cupboards are push-to-open and there are integrated shelves which emerge from the centre of the island at the press of a button. There's even an app to control all the different functions. We question whether these sleek kitchens are predominantly showpieces.
"Oh no, our clients are passionate about cooking," Ana replies. "When the island gets full, they love to eat at home." A flick through their catalogue reveals a multitude of appliances which will set an amateur chef's heart racing: Teppanyaki, an induction wok, built-in barbeques and a Kamado grill. Add state of the art fridges and wine coolers and you arrive at Wesco's self-proclaimed goal: The Perfect Kitchen.
Ana's own passion for cooking emerges as we discuss our ideal alfresco meal. We agree the island inadvertently promotes a healthy lifestyle. Fish and seafood are the perfect ingredients to be cooked outside, complimented with a fresh salad or perhaps some grilled vegetables. Our conversation about local and organic produce weaves back to the desires of her own wealthy, well-informed and conscientious clients; for products which are not simply luxurious in name but in quality, design and craftsmanship.
Address details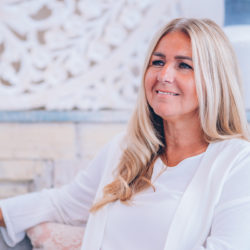 Villa Wesco
C/Bernat de Santa Eugènia, 28 - Santa Maria del Camí