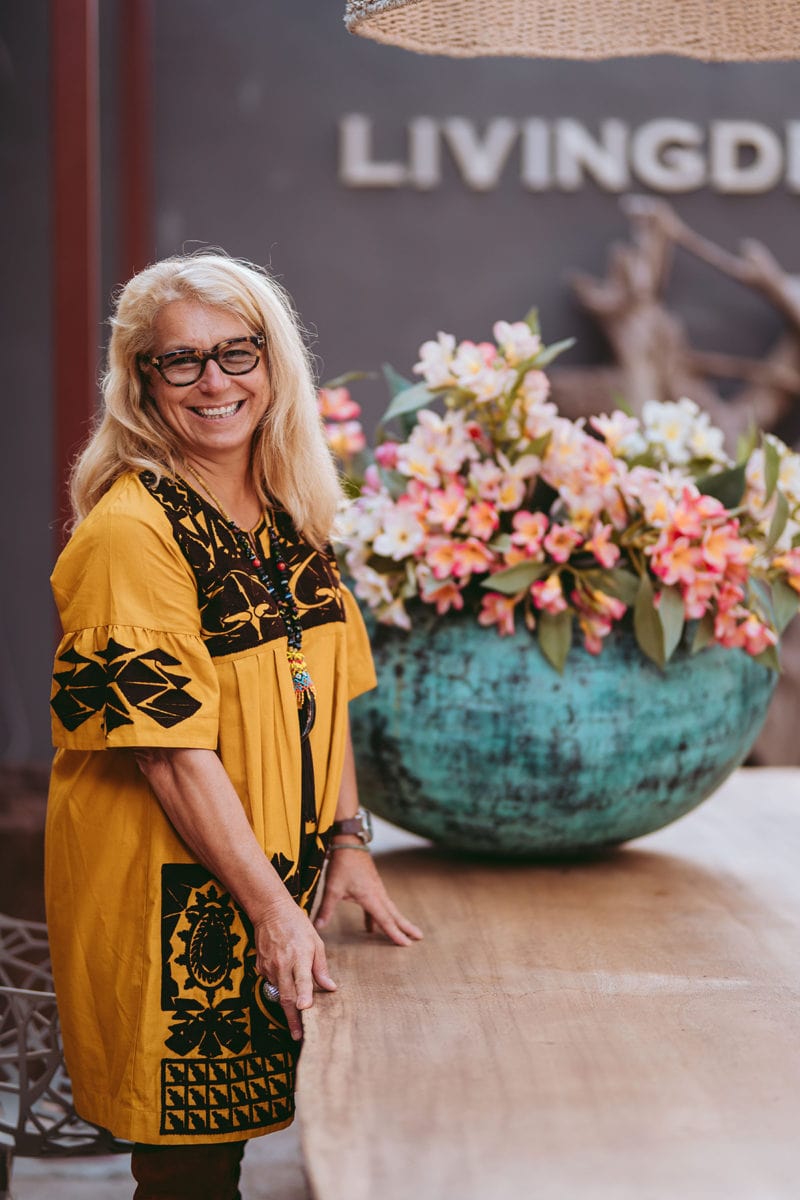 Her enthusiasm is a joy and inspiration. Nicole Hoch sits in a huge lounge surrounded by cushions. She describes her life and projects through the photos on her laptop, taking us from Switzerland to Indonesia and Sulawesi. In one photo she is sitting on a piece of ironwood, in another she can be seen loading fragile statues in front of a house on stilts with elaborate carvings. Many people travel to distant lands, inspired by cultures. They dream of taking their experiences back home with them but only few fulfil it.
Livingdreams in Santa Maria is therefore more than just a concept store, furnishings kingdom, gourmet restaurant, tranquil oasis and source of inspiration – it represents Nicole Hoch's philosophy. At Livingdreams you will find unique decorative items for the home as well as custom-made furniture for the discerning clientele. "I produce tables and lounge furniture for my clients which are customised to their exact requirements." In the process she uses recycled wood, which might come from an old pier for example. "This corresponds to the Livingdreams spirit. Being environmentally-friendly and sustainable are really important to us!" emphasises Nicole. She is responsible for the design of her items which include weatherproof cushions as well as lamps in beautiful shapes and patterns inspired by her travels.
What started out as a small production of stone figures for her garden more than 20 years ago has transformed into a prosperous business. "At the beginning I went around all the florists and garden centres to sell the figures. After each successful sell, Nicole Hoch invested more into her business. "The business grew with me," she says describing her success. In 2001 Nicole Hoch opened her first store in Switzerland and in 2015, another in Mallorca. "In life you have to analyse the requirements, get to work and put your ideas into practice," she says, with conviction.
Address details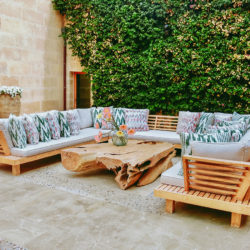 Livingdreams
Plaça Hostals 19, Santa Maria Del Camí