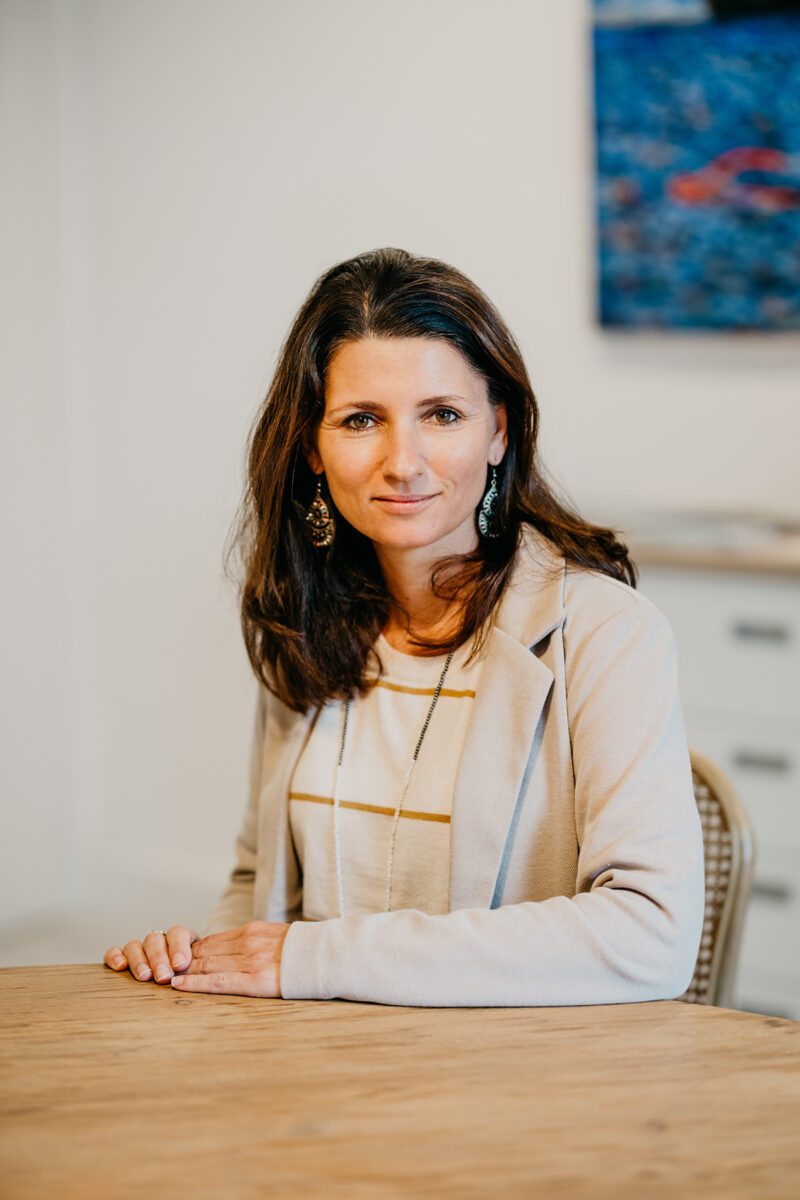 It's a cool October morning when we meet Mandy Fletling at her office in Santa Maria. She arrives, coffee in hand and beaming a smile at her team. They're happy to see her too, as greetings in several languages project from all corners. "Guten Morgen" says one lady at reception, before "buenos días" and "good morning" are also heard from the back. Mandy replies comfortably in all three languages, switching with ease and with equal politeness. She has good reason to be proud of her team, who in 2021 doubled the revenue at Living Blue Mallorca. "Last year we had a good year but it was a COVID year. This year property prices have gone up by 30% in the countryside," she says, reporting unprecedented demand from her real estate offices in Santa Maria, Alaró and Port de Sóller. She has reacted accordingly, invested in her team and focused her efforts on one particular area of the market. At the very top of the buying pyramid.
In a corner of the office, dappled in autumnal sunshine, Mandy takes us back to the beginning of the year. "We really focused our efforts on the quality of our leads, going from luxury to top luxury," she says, outlining an increase in buying expenditure. Living Blue Mallorca focus entirely on the Sierra de Tramuntana area, well-known for being one of the most sought-after areas of the island. It's famed for its untouristed villages and mountain views – a unique selling point that cemented its appeal during the pandemic. "Before people had more short term goals, buying a place for temporary use. Now it's about investing, looking at the bigger picture and making a life here," Mandy says, attributing this buying power to investors outside of Spain.
Living Blue Mallorca has adapted its services over the last year to suit its high-end clientele. "It's become more personalised and much more about privacy. Our clients normally come by recommendations and since many of properties are off-market, we're careful to keep our service discreet," she says, refusing to name her A-list clientele. "When you've been in the spotlight, actors just want a place where they can live unnoticed. All our top luxury clients are asking for simple things like walking around the village with the dog," she says, gesturing towards the quiet street in Santa Maria. "The Mallorcan life is a beautiful one."
Mandy is modest in her success and is keen to loop the conversation back to her team. She is proud of their social skills especially when they connect with their clients on a personal level. "I think that's what makes our service different, what we do and who we are go hand in hand. Our team live like our clients want to live, they send their children to the same schools, they dine at the same restaurants…" she says, listing off more shared interests. "Our heart is in the local community and that will never change," she explains, before momentarily being interrupted by a colleague. She smiles, utters something supportive in Spanish and returns to us with a smile- happy that life at Living Blue Mallorca is continuing to thrive.
Address details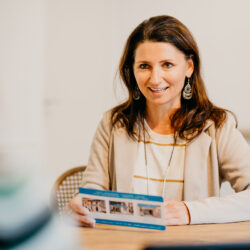 Living Blue
Plaça de Hostals 8, Santa Maria del Camí