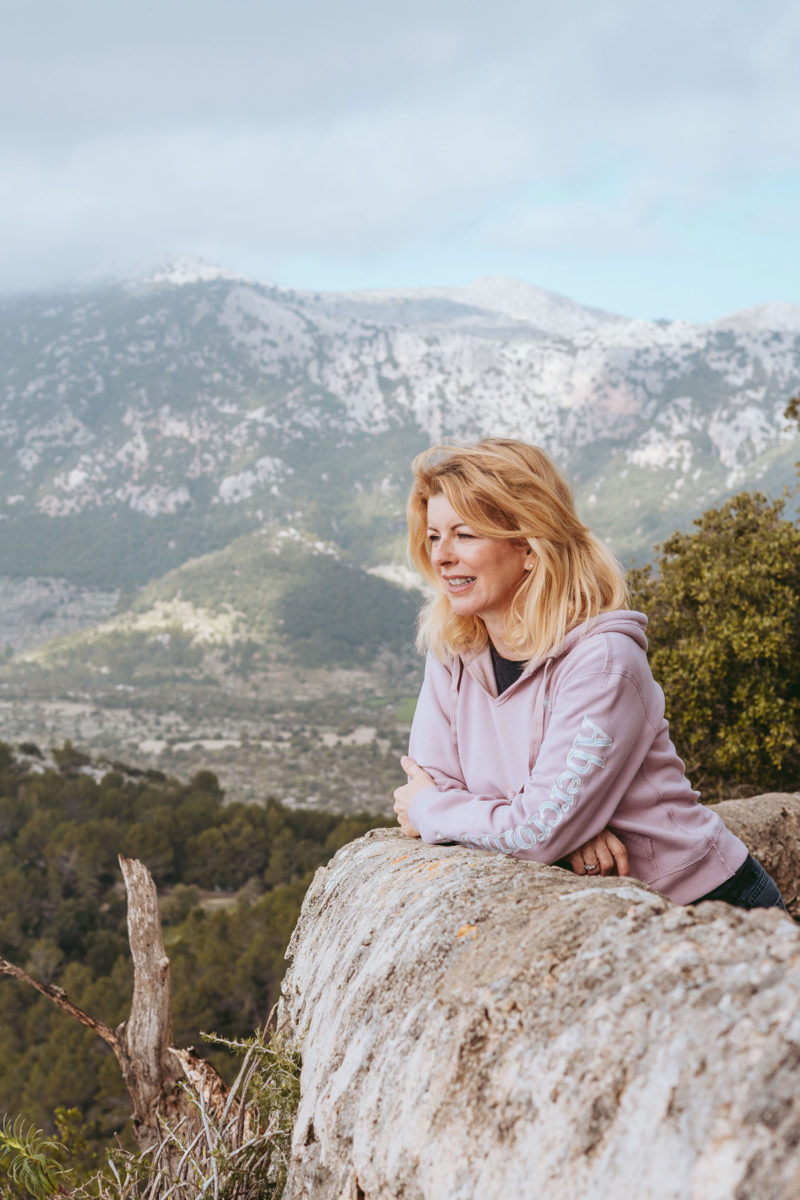 Nested in a scenic valley formed by twin foothills of the majestic Tramuntana Sierra, Alaró is town with a setting that is as splendid as it is secluded. Its origins are rumoured to date as far back the island's Moorish occupation – as part of an Arabian farmstead called Oloron – while its typically Mallorcan grid of narrow lanes lined with charming centuries-old architecture imbue the town with a rich sense of history.
Despite its authentic sleepy-village charm, Alaró has remained relatively immune to the levels of tourism many places on the island have been subjected to. Consequently, its popularity has grown amongst ex-pats looking to relocate somewhere to experience something of the 'real Mallorca'. This has resulted in a healthy international community living in Alaró drawn by the opportunity to live in a secluded part of Mallorca's rural countryside.
Property in Alaró includes some of the island's most impressive fincas where buyers looking for lots of land usually find what they're looking for. The dream of settling down in Mallorca and starting your own vineyard or olive grove is a reality for many expats in Alaró. Otherwise, getting comfortable in a cosy Alaró townhouse pleases those looking for steady village life.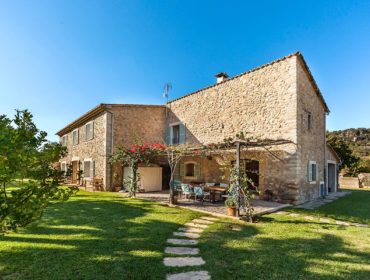 Alaró offers properties for those either seeking a rustic finca with land or a charming period townhouse.
However, aside from the emphasis on slow living in Alaró, there's plenty to appeal to tourists, too. As well as the easy charm of its buzzing main square and exceptionally strollable streets, the town provides a fabulous base for those keen to explore some exemplary Mallorcan countryside. Keen hikers and cyclists will find no shortage of pine-fringed trails and well-maintained mountain roads for exploring the scenic surrounds and beyond.
While the town is known and loved for its sleepy and secluded character, it also plays host to numerous festivals – mostly over the summer months – when the tranquillity is replaced with a riot of parades, dancing and music.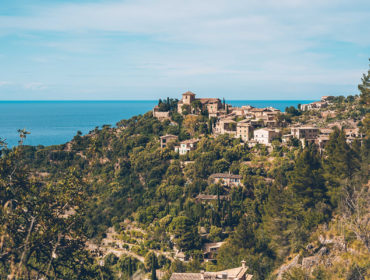 Majestic mountains and picturesque villages form the Serra de Tramuntana, where many people choose to escape the rat race and enjoy tranquility.
Good to know about Alaró
Local language
Catalan (or its local dialect Mallorquín) is co-official with Spanish, or Castellano is it is more frequently referred to locally. A large ex-pat population means English and German are also widely spoken.
Main Industry / Commerce
While vestiges of the town's once-flourishing leather industry remain, much of the town's commerce now centres around real estate.
International Schools
None in the immediate area, though Alaró is well-placed for access to the well-regarded The Academy International School, about 20 minutes by car. Even closer is the British-focused Montessori School of Mallorca in nearby Santa Maria del Camí.
Distance
30-minute drive from the airport
30-minute drive to Palma
35-minute drive to Port d'Alcudia
25-minute drive to Son Espases hospital
Transport
Bus: L320 local bus will take you directly to nearby Consell where you can get a train directly into Palma.
Parking: Narrow lanes in the centre together with restrictions make parking tricky. There are two public car parks, however, on the north edge of town and the entrance to Los Damunts.
Taxi: There's little in the way of taxi stands, but the town does have a dedicated 24-hour taxi service – Taxi Alaró.
Castell d'Alaró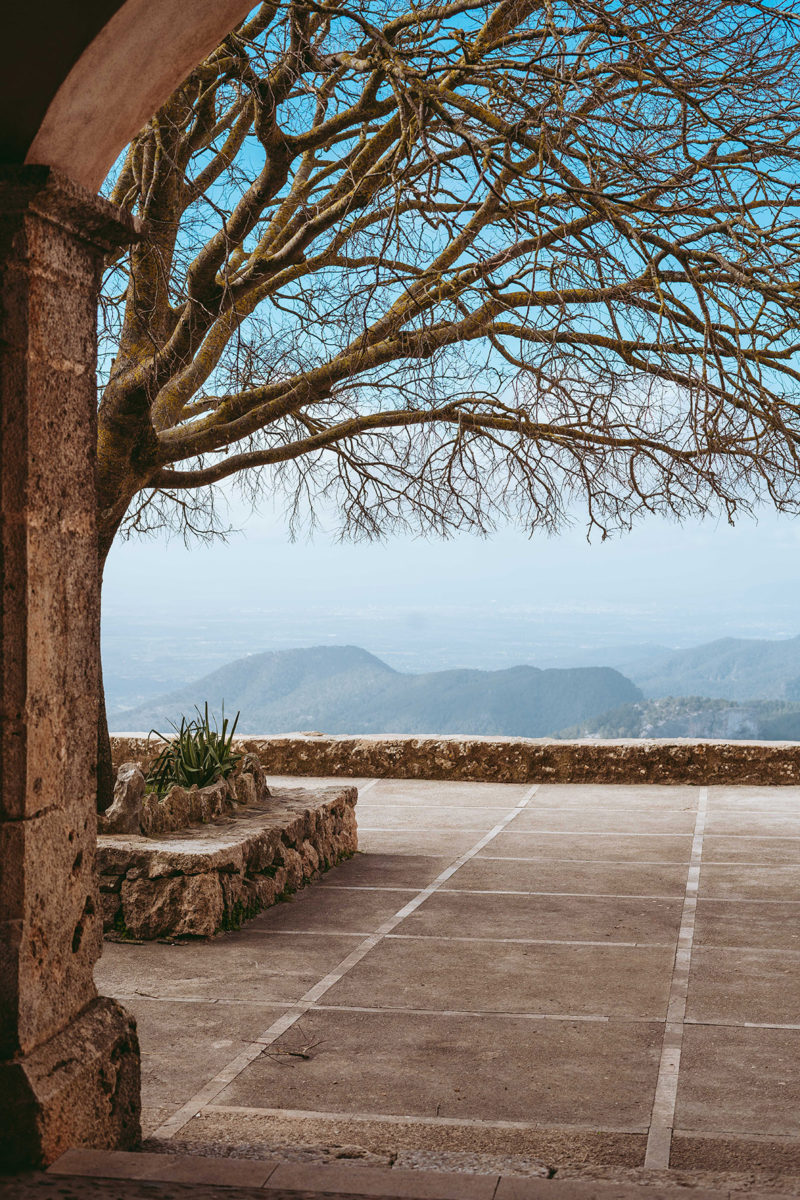 If there's one thing Alaró is best known for, it's the trek from the town centre up into the hills to its famous castle ruins. It's understandably one of the most popular hiking trails on the island, comprising a relatively challenging two-hour uphill walk to the Castell d'Alaro. Perched over 800 metres above sea level, it is believed the ancient fortress was constructed by the Christian inhabitants to protect against invading pirates – a real problem for much of Mallorca's history!
The route is part of the island's Ruta de Piedra en Seco, though it is possible to drive most of the way up and park at the renowned Es Verger – famed for its fabulous lamb. Surrounded by ancient olive groves and pine-clad mountains, even here the scene is wonderfully picturesque. However, about 40 minutes' hike (and lots of steps) from here you reach the castle – set into a rocky outcrop it boasts stunning vistas over Alaró's beautiful valley and stretching as far as the Bay of Palma.
What's more, Castell d'Alaro is the only rock castle where you can bed down for the night, with admittedly rather 'rustic' guesthouse with shared dormitories. Most prefer to marvel at the view with a drink or light meal from the restaurant, before making the descent back into town.
Alaró in photos
fg_lazyload
Castell d'Alaró hike
Town square
Castell d'Alaró hike
Castell d'Alaró hike
Castell d'Alaró hike
Castell d'Alaró hike
Alaró streets
Bar Sa Plaça
Town square terraces
Es Verger Restaurant
Experience Alaró
The very small waves of tourism in Alaró mean that the town has retained its traditional charm, offering a tranquil pace of life. Its sand-stone walls and cobbled streets are the perfect backdrop to a cortado in the square. Or if its wide open space and fresh air you need, the town is surrounded by plenty of countryside perfect for walking, cycling and hiking. Residents of Palma in want of some time out of the city will find a place to breathe in Alaró,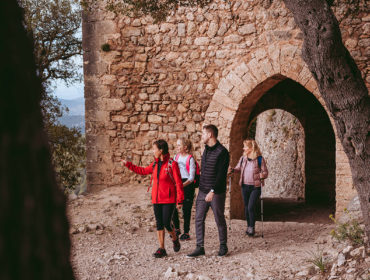 From vineyard tours to mountain trails, find out the top things to do in Alaró and the surrounding area.
Events in Alaró
Sant Pere Festival
Centred around the town's oldest neighbourhood of Los Damunts, this lively June fiesta combines all the typically traditional Mallorcan elements of demons, folk dancing and the spectacular correfoc fire-run.
TIP: Wear covered clothing and expect lots of bonfires in Alaro's old quarter!
Festival of Sant Roc
For the week preceding the 16th August, Alaró celebrates its patron saint of Sant Roc with a lively programme of party parades and cultural activities for revellers of all ages. There's also loads of sports to take part in from padel to volleyball competitions.
Fira Gremial
Annually scheduled for the first Sunday of October, this one-day Artisan Fair celebrates the island's traditional handicrafts, together with demonstrations, dancing and plenty of stalls selling typical Mallorcan cooking.
S'Apuntador Theatre Festival
Only begun in 2016, this festival of theatre takes place over a weekend in November, with plays and theatrical performances of varying sizes put on around several venues.
Restaurants in Alaró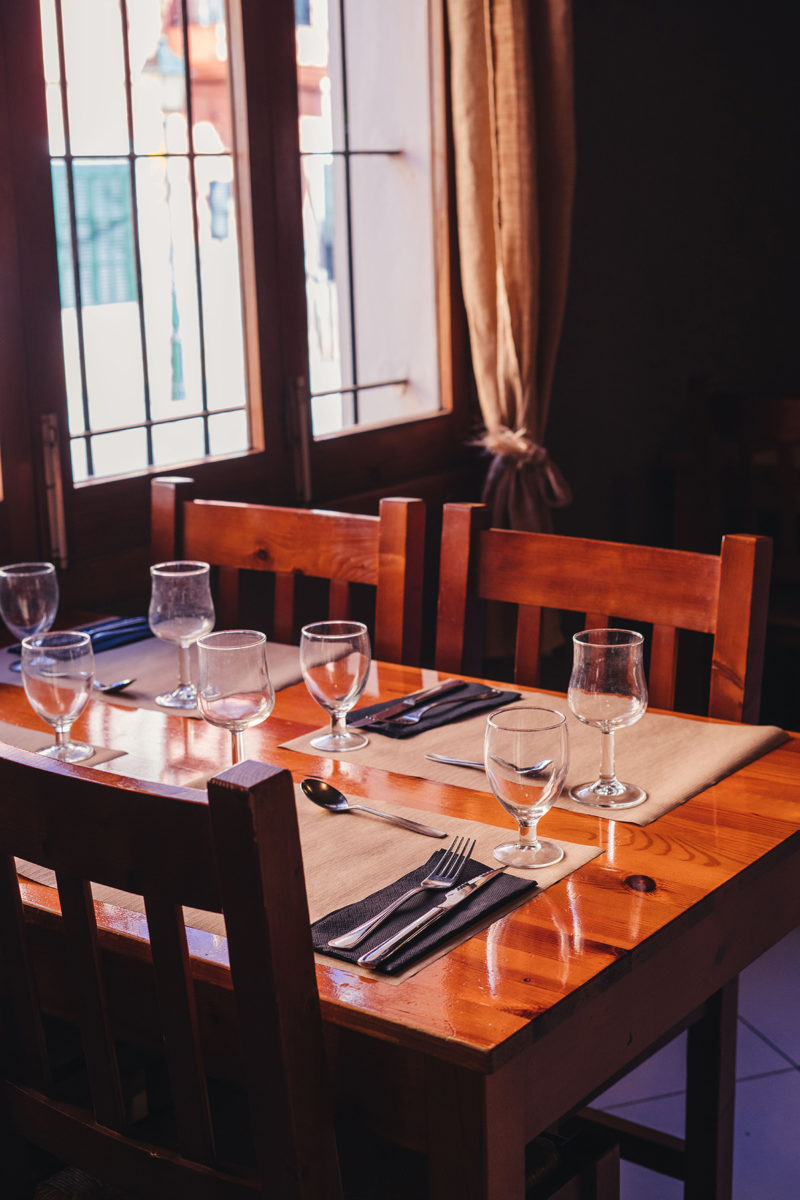 For a town of modest size, Alaró has a good selection of decent restaurants, most of which serve up hearty menus that offer typically Mallorcan cooking alongside dishes from around the Mediterranean. While it was traditional slow-roast lamb at Es Verger that put the town on the gastronomical map – when British chef Rick Stein declared it was the best he had ever tasted – you can enjoy a good range of dining experiences in and around town.
Most of the town's eateries you'll find in and around the historical centre, with many housed in historic buildings where exposed beams and stone walls add charm and atmosphere. Sa Tafona still channels the spirits of a former olive mill while Vila Cinc combines traditional elements with a chic contemporary vibe. Italian cuisine is well represented, La Bufala being a fine example, while you'll find authentic Mallorcan fare in Sa Fonda and Cabrit i Bassa. A strong favourite amongst many, however, is El Trastero serving and excellent menu that offers a tasty mix of local and international flavours.
Nightlife in Alaró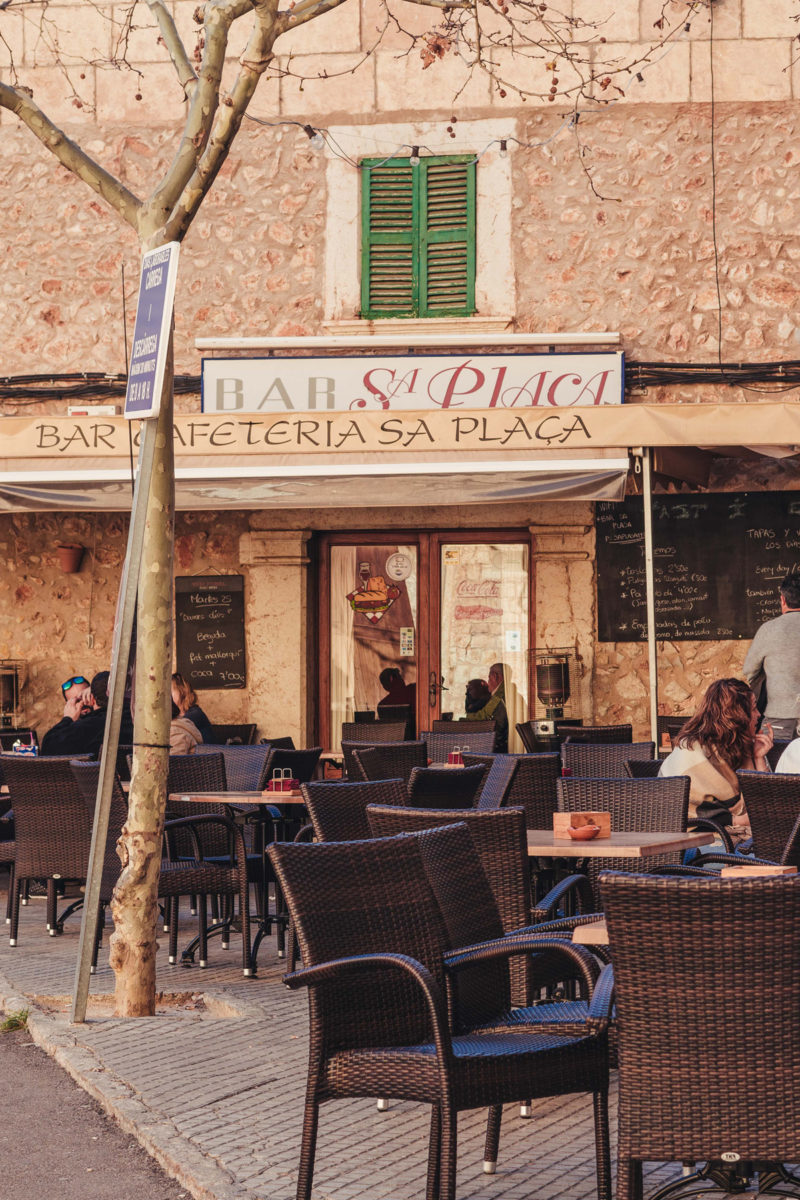 It will hardly come as too much of a surprise that this sleepy valley town doesn't have a huge amount in the way of nightlife. That's not to say you'll be stuck for places to go if you fancy somewhere with a bit of life of an evening. While dancing 'til dawn won't be on the cards, there's no shortage of friendly bars and late-night restaurants where you can kick back and enjoy the vibe.
Across, right in the centre of town, is one of the more popular, with smiley staff and a good choice of tapas to keep the stomach lined. Open for over 20 years now, Bar Sa Plaça offers the traditional café-bar experience with a large terrace where you can sip cañas until midnight. If you prefer your beer artisanal, Alaró is home to the island's renowned Forastera (the local's word for outsider) brewery. As well as tastings and tours, the brewery's taproom has a bar that opens late at weekends where you can enjoy any of the 100% handmade ales.
Hotels in Alaró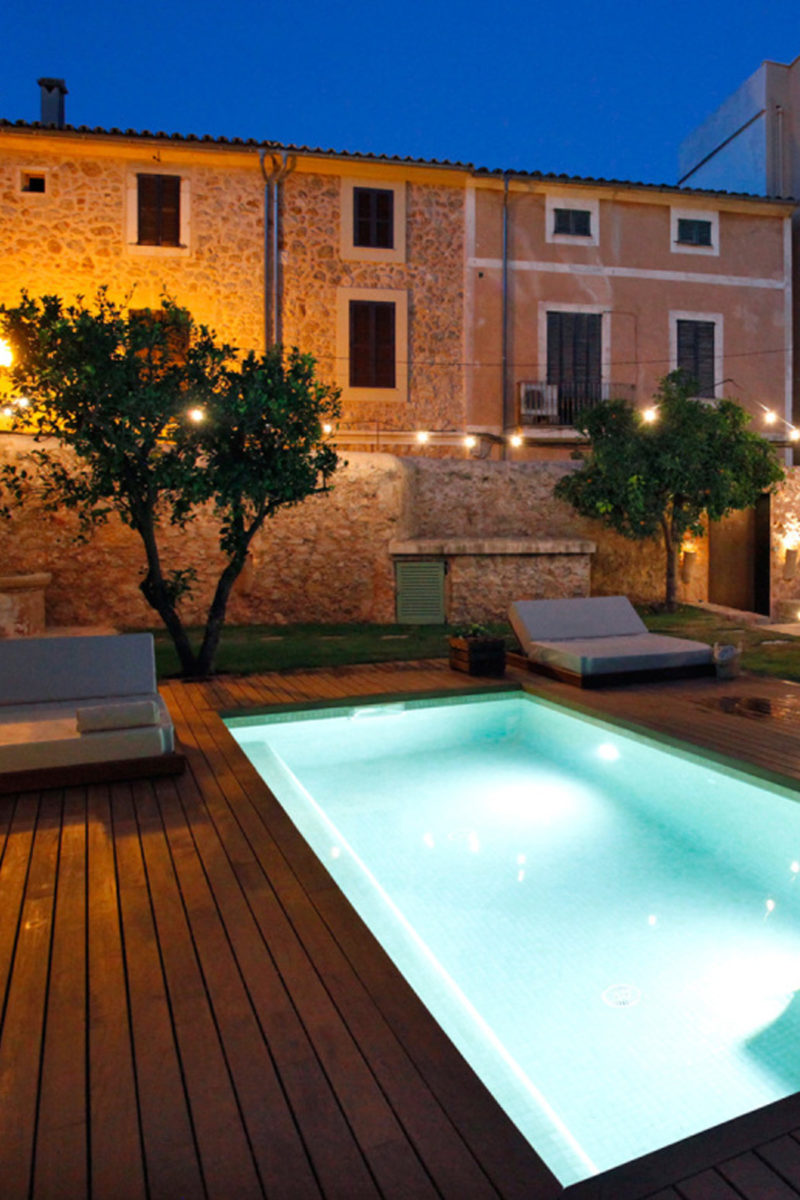 There's little more than a handful of hotels to choose from in Alaró, but the town's traditional architecture make the perfect setting for a few lovely boutique options. Petit Hotel Alaró stands out for its updated 19th-century charm, flower-filled courtyard and swimming pool, while chic Ca Sa Tieta provides some stiff competition. Overlooking the main square, you can't get more central than Can Xim, which also features a surprisingly large pool and the excellent Traffic restaurant. For something a little more simple, the Hostel Can Tiu offers central budget-friendly accommodation with colourful rooms and a real home-from-home vibe.
For those looking for somewhere more rustic, Hotel Rural S'Olivaret has a wonderful valley setting located on the road towards the town of Orient. This converted traditional finca combines history, serenity, and luxury with aplomb. On the edge of town, many of the rooms at El Nido hotel offer views out to the mountains, as well as a lovely garden brimming with greenery. From here, it's also just a short stroll into the historic centre.
Property in Alaró
Most of the steady trickle of ex-pats looking to relocate to Alaró are looking for one of two types of property. Those who are interested in living in town have a good selection of townhouses on the market at any one time to choose from. A more modest budget can get you a modern-yet-dated property that might need some work, while deeper pockets can buy a modernised historic townhouse with period features. The oldest neighbourhood, Los Damunts, is the most in demand being peaceful year-round with easy access to both the centre and the countryside.
Alternatively, there are those looking for a more bucolic homestead, drawn by the beautiful country surrounds and no shortage of fincas ¬– in varying states of repair – that dot the landscape. If you're looking for a project, you can snap up a ruined manor house with lots of land for the same price as a townhouse, or move straight in to the finished article if you have a few million to invest. You'll also find some more modest-sized new-build fincas, which tend to be more reasonably priced and with all the mod-cons already built in.
Many take the sensible option of renting in the area before committing to a purchase, though this has pushed up rental prices in the region.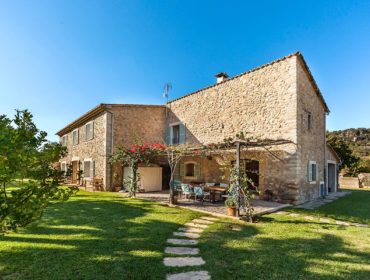 Alaró offers properties for those either seeking a rustic finca with land or a charming period townhouse.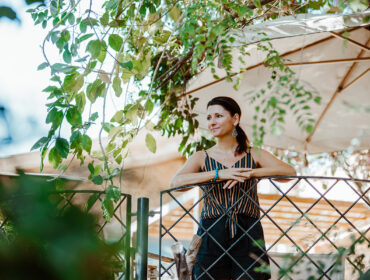 Mandy Fletling, property expert for Mallorca's central region, talks about living in the area of Alaró and what makes it so attractive.
Business & work in Alaró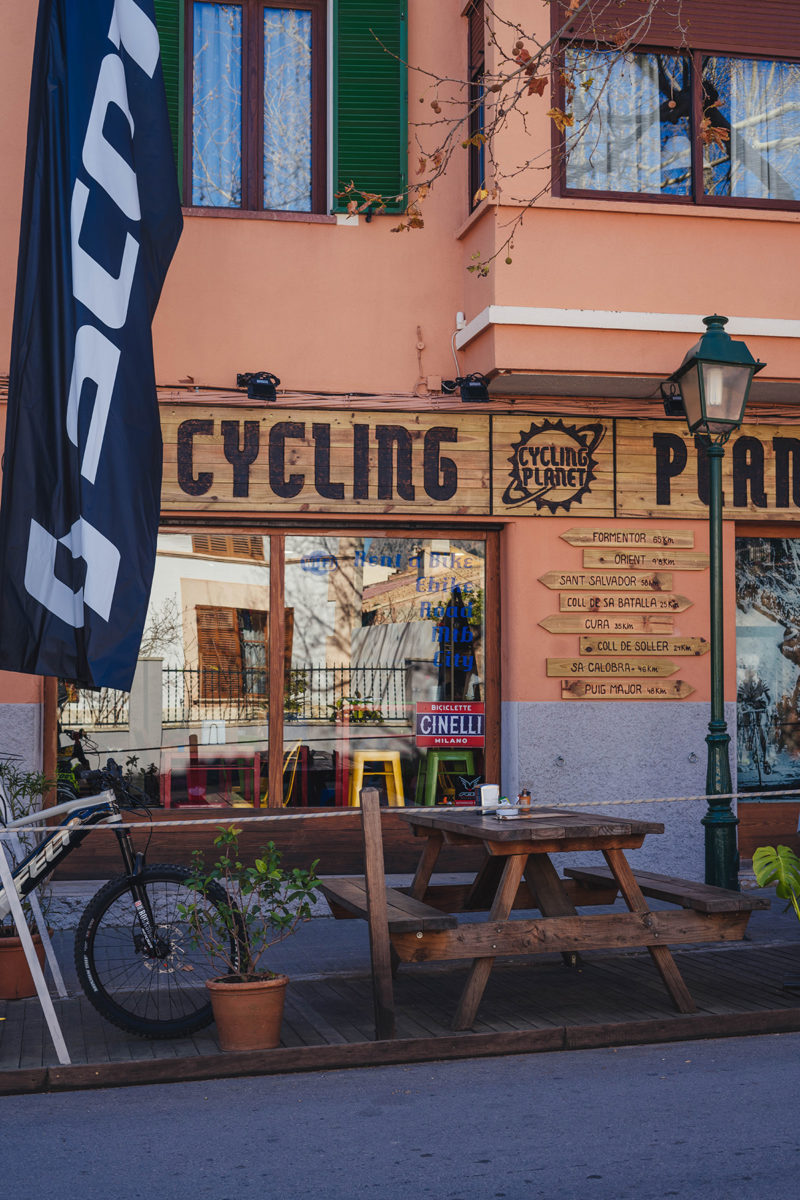 While Alaró was once one of the island's industrial hubs ¬– at its height it was home to 30 shoemaking factories – today little of its manufacturing heritage remains.
Traditional almond and olive cultivation still play their part in the local economy, but most of the newer businesses that have emerged in recent years are foreign-owned ventures focusing on sustainability and outdoor living.
An increasingly brisk property market in the area also supports various real estate business, catering largely to the steady influx of foreigners to the region. Tourism is also a burgeoning sector in the town, benefitting the general growth on the island of more active pursuits such as hiking and cycling.
Much of the local foreign population are remote workers, often in the creative industries, where the internet has made geography increasingly irrelevant. A telling sign of this phenomena is in the opening of Alaró first co-working space, Somos Studios – a buzzing hub and community centre designed to provide a place where like-minded people can share ideas, get inspired and work in a buzzy environment.
People: Locals and Celebrities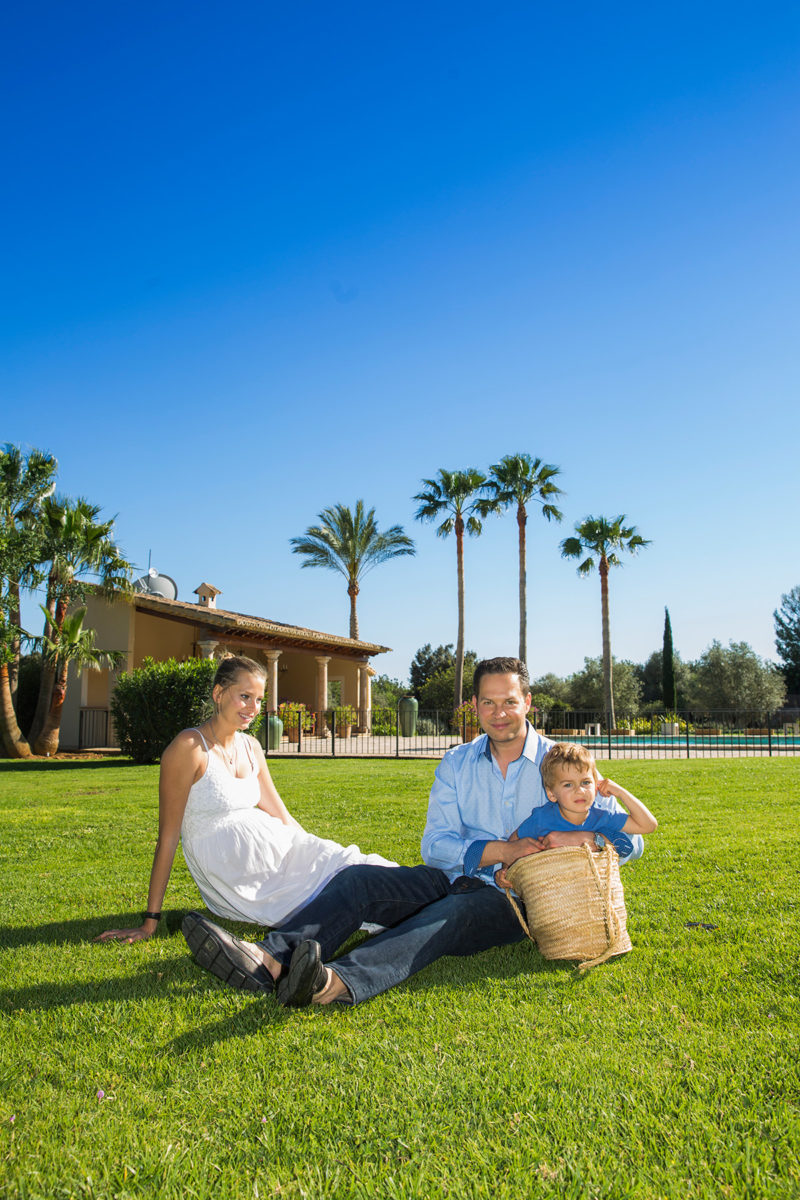 Alaró is blessed with the perfect mix of locals and expats from all over Europe and beyond, which has resulted in a genuinely international vibe but without losing any of the town's local charm. Everyone who lives there speaks of the strong sense of community, not just amongst expats but together with native Mallorcans – which, unfortunately, is not always the case around the island.
Most of the people who chose to relocate here did so in search of a more simple way of life, away from the stresses and strains of the modern world. Many urbane, successful types have made a home here to live closer to nature, and at a slower lifestyle, though still with the island's buzzing capital within easy reach. The town is also home to a fair few who work in the yachting industry, perhaps eager to spend some time away from the sea.
American entrepreneur and art collector, Drew Aaron, and his wife Czech supermodel, Hana Soukupová, moved to Alaró when they fell in love with its countryside – but like many also loved the convenience of its location.
Last Word
Alaró is one of those towns where everything seems to fallen nicely into place. A rich history has created somewhere with a real sense of its past, with beautiful old buildings and peaceful plazas. It's setting in the foothills of the Tramuntana sierra not only means lovely mountain views as you wander the streets, but direct access to some of Mallorca's finest hiking and cycling trails.
The international residents who has been drawn here, often for a slower pace closer to nature, have integrated with local life, respectful of the town's traditions and culture. But, as newcomers often do, they have brought a new energy through creative enterprises and businesses. And above all things, Alaró's uniqueness lies in the sense community that has been forged, providing welcoming and supportive networks like few others on the island.