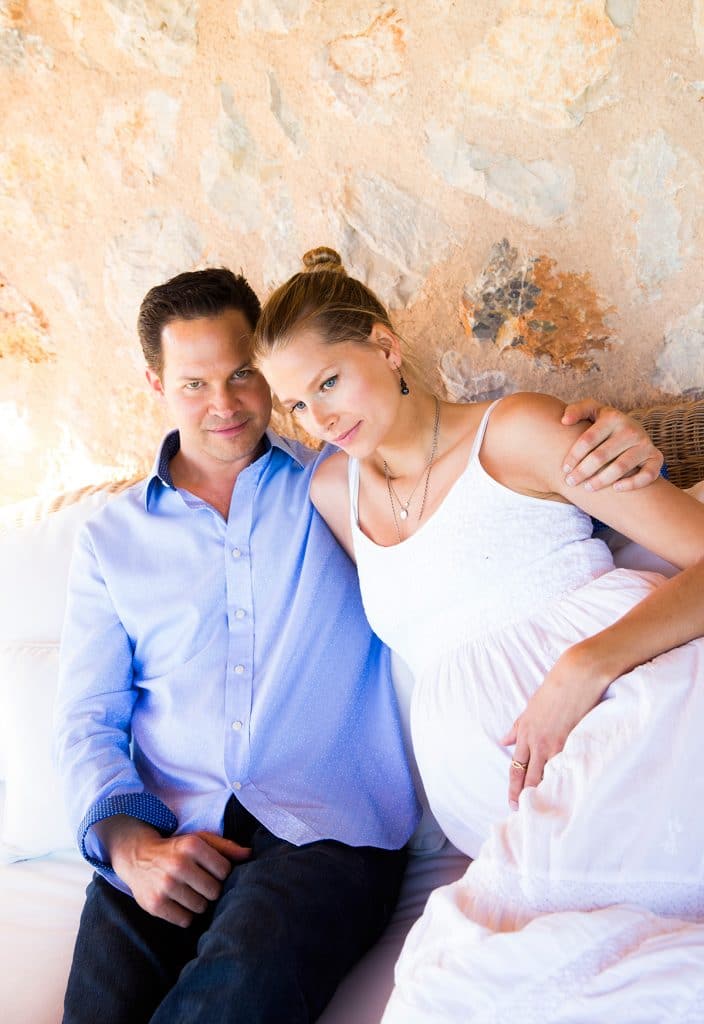 Manhattan, New York: fast, urban, developed. Alaró, Mallorca: slow, rural, unspoilt. The city that never sleeps, versus the village that sleeps every afternoon. When Drew Aaron and Hana Soukupová were searching for somewhere new to find peace, these were exactly the qualities that charmed them into purchasing a home in Mallorca.
High-profile figures in the Manhattan society, the faces of Drew and Hana have appeared at the most exclusive events, cultural happenings, hottest parties and film premieres of New York. After 15-plus years based in the epicentre of 21st-century city life, this American – Czech husband and wife team had had their fill.
As is so often the case with couples the world over, regardless of status and power, the arrival of a child made them reassess what was truly important to them. The wish for something better for their son played a substantial part in choosing Mallorca – a place they describe as a safe paradise and natural playground for kids.
"I grew up surrounded by nature, as did Drew" says Hana, "and we both wished for something more special for our children."
Of course, after experiencing bitterly cold winters, – New York was buried under two feet of snow this January – climate also played a strong factor.
"When we started looking at other places, we contemplated California, Costa Rica and Australia," says Drew. We had been to Mallorca many times and had some important guidelines of all the things that were most important, and Mallorca ticked all the boxes."
"Mallorca also meant we could be closer to my parents – they are two hours away – and it's so beautiful here. It's also great for when I go back to work as I have adapted to last-minute calls to be in Paris, London or Milan the following day," adds Hana.
Hana is expecting their second child in June 2016, and throughout our interview, despite feeling a bit tired, glows with health. Her delicate face with strong features is free of make-up save a slick of lip gloss, and it's clear she's a natural beauty justifiably working with all of the top names including Gucci, Versace, Dior, Bulgari, … too many to list.
When they first met in early 2006, many things instantly united Hana and Drew, including a shared passion for contemporary art, excited by their mutual love of artists such as Andy Warhol and Jean-Michel Basquiat. As fate would have it, they later found themselves in the Hamptons with the largest private art dealers in the world as next-door neighbours, who became close friends and advisors. Also being very close to various substantial collectors of Warhol, Richard Prince, Hirst and Christopher Wool amongst other important contemporary artists – Hana and Drew gained a uniquely privileged insight as they learned from these incredibly experienced icons in the art world.
Read more about Aaron's Gallery Red project in Palma.
Slowly becoming prolific collectors themselves whilst gaining in-depth knowledge over time, Drew and Hana have also enjoyed the tangibility of art as an investment. Their taste is for the aforementioned Warhol and Basquiat, Hirst, Christopher Wool and Gursky; modern masters whose single works can fetch millions.
So what do they make of the Spanish art scene? The pair have been busy exploring many of Palma's finest galleries and have fallen for the Pelaires Gallery, which is owned by the Pinya family and their contact Federico Pinya. Fede, as they call him, has become a close friend and introduced them to the brilliance of Catalan artist Jordi Alcaraz, who they greatly admire, having amassed five of his most important works. At present, the two are curating a mix of Mallorcan, Spanish and contemporary art in both their new home and office.
Get Drew´s top tips on building your art collection.
The family's other weakness is for animals; they have three French bulldogs, four sheep, and have adopted two donkeys, Charlie and Kirby. Growing up in a modest apartment in the Czech Republic, Hana's family were forever rescuing stray animals; anything that was injured, they took in and nursed back to health.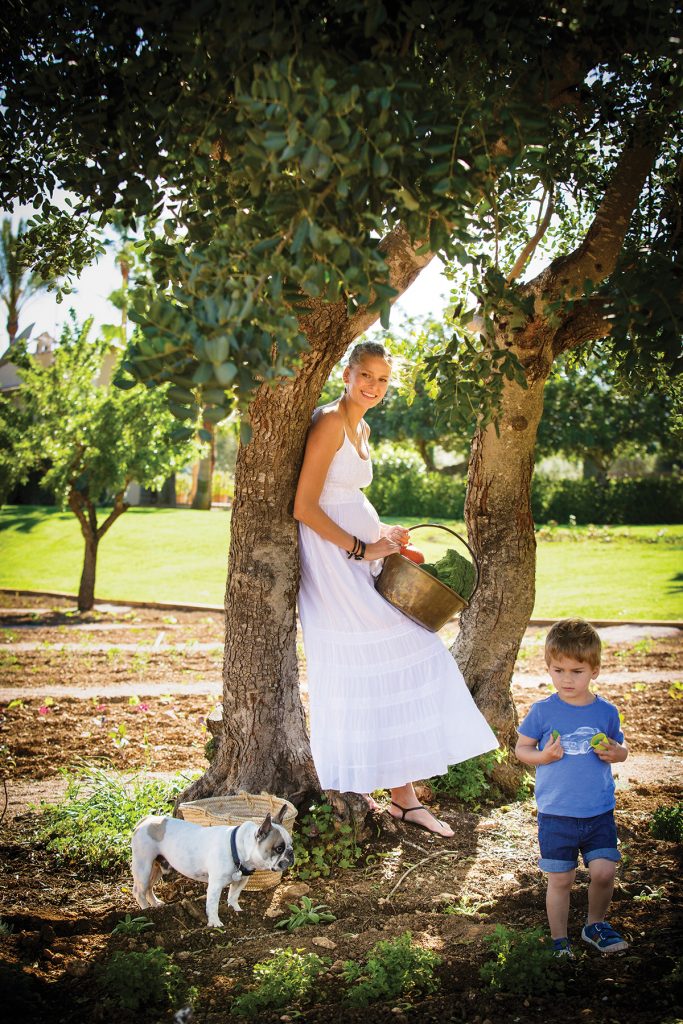 Their current rural existence couldn't be further from the daily frenetic pace of the Big Apple; their sprawling finca is a complete contrast to the sleek apartment in Trump Tower they inhabited – having been popular in the building due to their predilection for hanging original pieces of art in the common spaces once they ran out of walls in their own place. Their home in Alaró they describe as "a gem – a very special home."
"I like views of the ocean whereas my wife wanted to live in the mountains, as she did when she grew up in the Czech Republic, and here in Mallorca she wanted the same great experience for our children and you know what they say – happy wife, happy life," smiles Drew. After viewing more than 30 homes in Santa Maria, Valldemossa and Bunyola, the couple were ready to buy their Alaró property the very first time they saw it.
After the intensity of New York City, the family has found the perfect escape for a low-key life, with a new greater set of values.
"Alaró, we gravitated to it," Hana says. "I love this countryside." Passionate about ecology and preferring local, organic food, Hana shops at farmers' markets, Véritas in Palma, and a little place in Inca, "…hidden in the back streets."
For Aaron and Soukupová, life in Mallorca is filling up with family experiences and endeavours in art, design and finance. Lionsgate Capital is rapidly establishing itself as the leading mortgage brokerage firm in Mallorca, while many clients are gaining the rewards of learned art investment consultations. They have plenty to occupy them here, but do they ever miss the buzz of New York?
"We love New York," affirms Hana, who is looking forward to making gentle steps back to work following the birth of their daughter, while Drew still has active involvement in his global paper sourcing and distribution empire, whilst pursuing his passion with The Aaron Gallery in NYC. They've also kept their home base in Greenwich, Connecticut where they have recently completed a substantial renovation of an important historic building.
It's moments like when they watch their small son starting to chatter in Spanish and feeding the donkeys; moments that Manhattan living – with all its attractions – simply couldn't match, that Hana and Drew know they have made the right choice.
Like the artists whose work they admire, Hana and Drew are mastering their own art; that of the Mediterranean lifestyle, with all its colour, verve and diversity.
"It's the real Spain, and we love it." Authentic Alaró: a true original in the unique island of Mallorca.