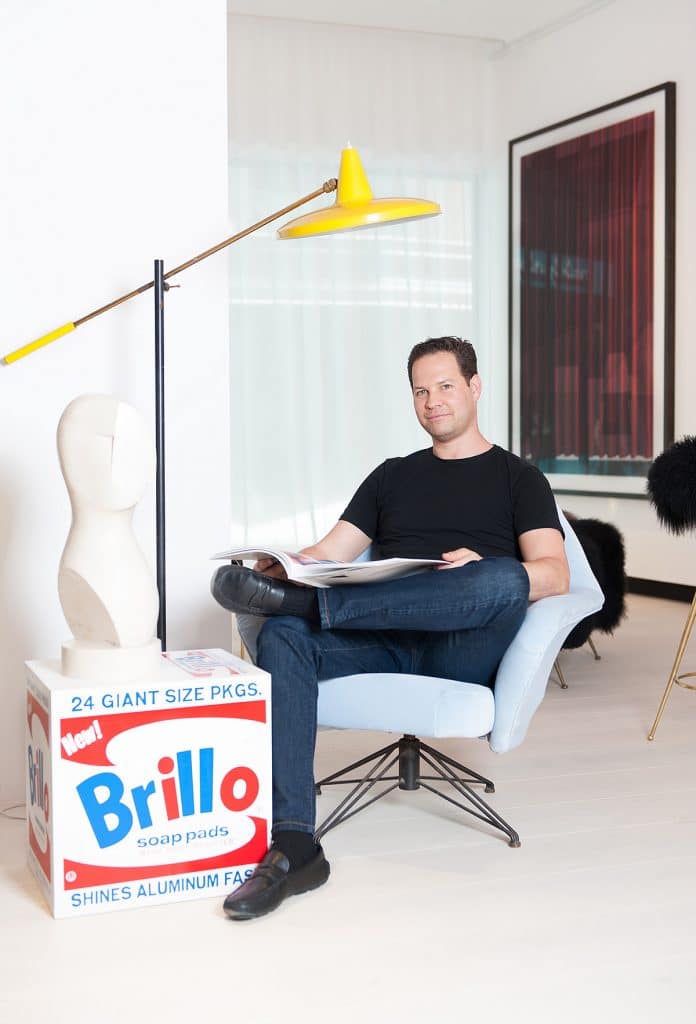 "We want to create the oasis of art and design in the Mediterranean," explains Anna. We are having coffee along Passeig del Born, a stone's throw away from the gallery's location in Plaça Frederic Chopin.
Anna describes gallery owner, Drew Aaron, as a visionary. Aaron, the chairman of Lionsgate Capital, the top mortgage advisory firm of Mallorca, is known for his passion for art. Along with his wife, Hana Soukupova, he was named one of the Top 50 under 50s Art Collectors in the world by Modern Painters Magazine; no surprise then that Lionsgate Capital also offers an art advisory service. Aaron may have moved to Mallorca from New York City for a more relaxed pace of life, but clearly he is not planning to put his feet up any time soon. On discovering the gallery space in the heart of Palma, he felt driven to create something that would both nourish his love of art and prove an exciting investment.
As Mallorca already has a thriving art scene and great galleries representing top Spanish artists, Gallery Red's focus is on offering their clients the best modern-art works from emerging artists, next to pieces from artists such as Warhol, Basquiat and Robert Longo, carefully selected for their value and wow-factor. There is a constant rotation of pieces that are available for every type of collector. Therefore, Gallery Red is sure to become an irresistible destination for those wanting to invest in art they will enjoy viewing every day.
Art is something that never leaves you untouched. "It can provoke, it can play with you, it can make you feel melancholic or in love – but it never leaves you untouched; it always moves you – in one way or another," Anna explains. Each piece on display in Gallery Red – from carefully selected designer furniture by the likes of Gio Ponti, Iko Parisi and Borsani, next to high-end art works by Calder, Keith Haring, Albert Pinya, etc. – is designed to be a talking point that provokes and inspires.
Exciting design needn't be reserved for the home either. Carefully selected jewellery and accessories from around the world will also be on sale, as well as vintage high-end designer handbags from Chanel, Dior, Gucci, Prada, YSL, and Hermes. Their bookshop, offering important books on an array of topics, will also be well worth a visit.
Collaboration is an important part of their philosophy. While visiting the gallery space, Aaron encountered his future neighbour, the famed restaurateur Michael Wilson, who was also eyeing up the venue. Wilson has since opened Wilson's Nordic Bar and Kitchen next door, a gastronomical gem with ex-Noma sous chef, Torsten Vilgaard, at the helm. Clearly there was chemistry between the art collector and the restaurateur, as Wilson's will be providing the refreshments in Gallery Red's bespoke outdoor space. What better way to compliment art but with a glass of champagne or a cappuccino in a sunny Mediterranean garden?
It sounds idyllic; a total immersion in art and creativity. I imagine sitting under the shade of a lemon tree contemplating a sculpture while I sip a crisp white wine. I sense Palma is about to receive a beautiful gift. I'm feeling more inspired already.
Address details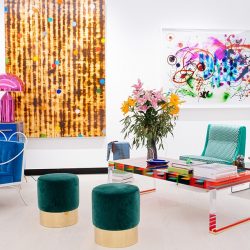 Gallery Red
Calle Puigdorfilia 4, Palma