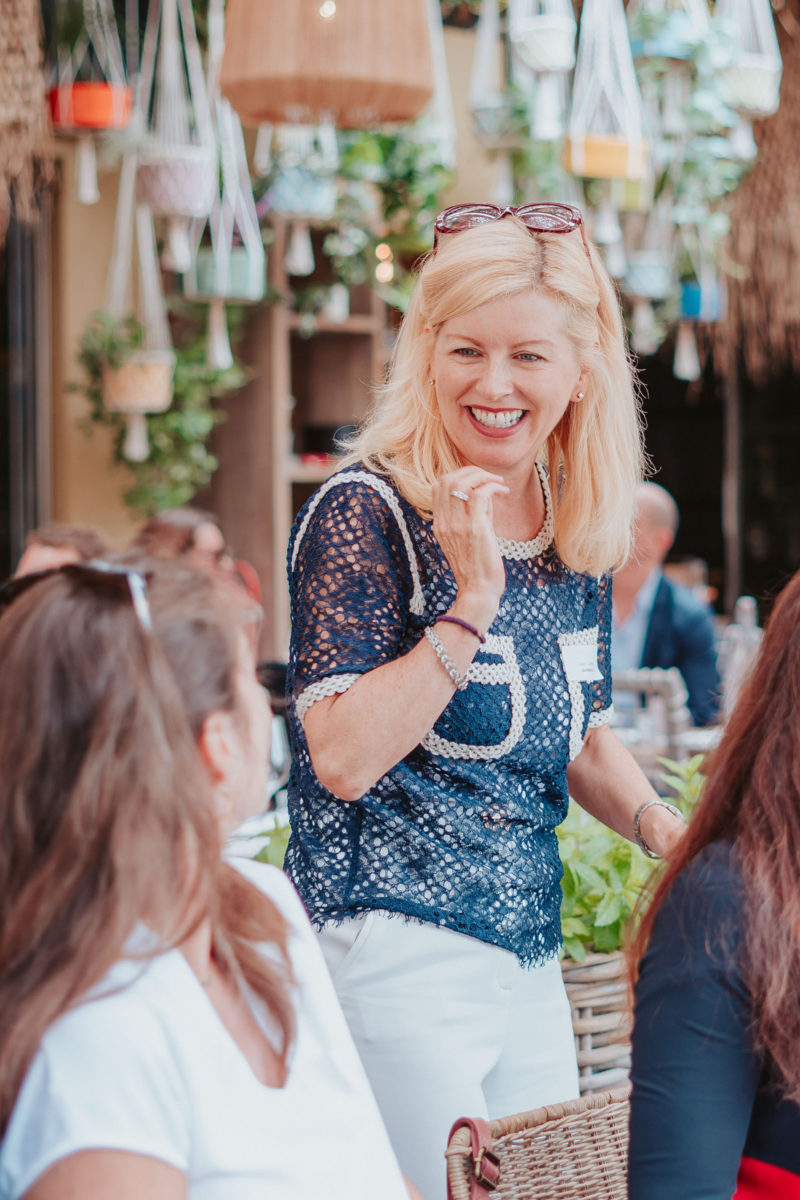 Living in Port Sóller is easy. Gaze across the rooftops and harbour from your terrace and you'll see why. The pleasures of a vacation resort combine with the character of a village, making this corner of Mallorca a seductive place to spend extended periods.
It's also a savvy area to invest in. One firm advantage of owning a property in Port Sóller is designated an 'orange zone' for rental license purposes, making it much easier to let to holidaymakers than in some other surrounding areas, including Sóller itself.
The twin localities of beach and town – plus the ravishing surrounding countryside – add variety to the experience of port living. Take a walk under the palm trees and see for yourself. You could have a sleek waterfront apartment, or a renovated finca on the hillside behind town. Perhaps the collection of cliffside villas on the picturesque route to the lighthouse will tempt your eye. Whatever your preferred bolthole, you'll get to know your neighbours and be surprised by the blend of nationalities – all of whom love the Sóller lifestyle.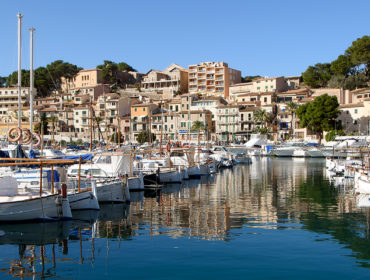 Where to buy in Mallorca? If what you're searching for is a home you'll delight in visiting plus viable rental prospects, you could find exactly the right fit in sunny Port Sóller.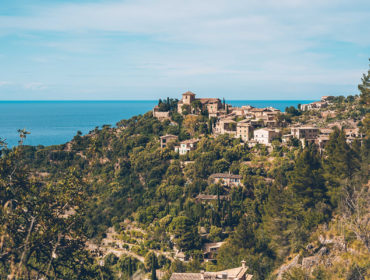 Majestic mountains and picturesque villages form the Serra de Tramuntana, where many people choose to escape the rat race and enjoy tranquility.
Good to know about Port Sóller
Local language
Catalan (or its local dialect Mallorquín) is co-official with Spanish, or Castellano as it is more frequently referred to locally.
Roughly 3,000 people are registered as living in Port Sóller, with a further 11,000 in Sóller town.
Main Industry / Commerce
The Northwest towns of Sóller, Deià and Valldemossa rely on tourism as the main economic activity, but it's an elegant brand of tourism. Real estate, fishing and agriculture come a close second: Sóller's oranges and lemons made it rich, and fishing is still an important sector.
International Schools
It is feasible for Sóller and Port Sóller families to travel to Palma for school, and indeed many do. Bellver College, The Academy, Baleares International School and Agora Portals are all between a 30 to 40-minute drive away.
Distance
35-minute drive from the airport
40-minute drive to central Palma
60-minute drive to Port d'Alcúdia
20-minute drive to Hospital Joan March
Transport
Train: There can't be a more nostalgic form of transport than the Palma – Sóller wooden train, which takes an hour.
Bus: The L211 bus runs on a variable timetable throughout the seasons. Journey time from Port Sóller to Palma is 45 minutes.
Parking: There are several public car parks in the port, including one multi-storey and one underground. Be warned: parking officers are ruthlessly efficient in both town and port!
Taxi: There's a dedicated taxi stand in Port Sóller close to the beach, and you can also call Radio Taxi Sóller directly. The charge to Palma is between 35 – 50€.
The Beach Tram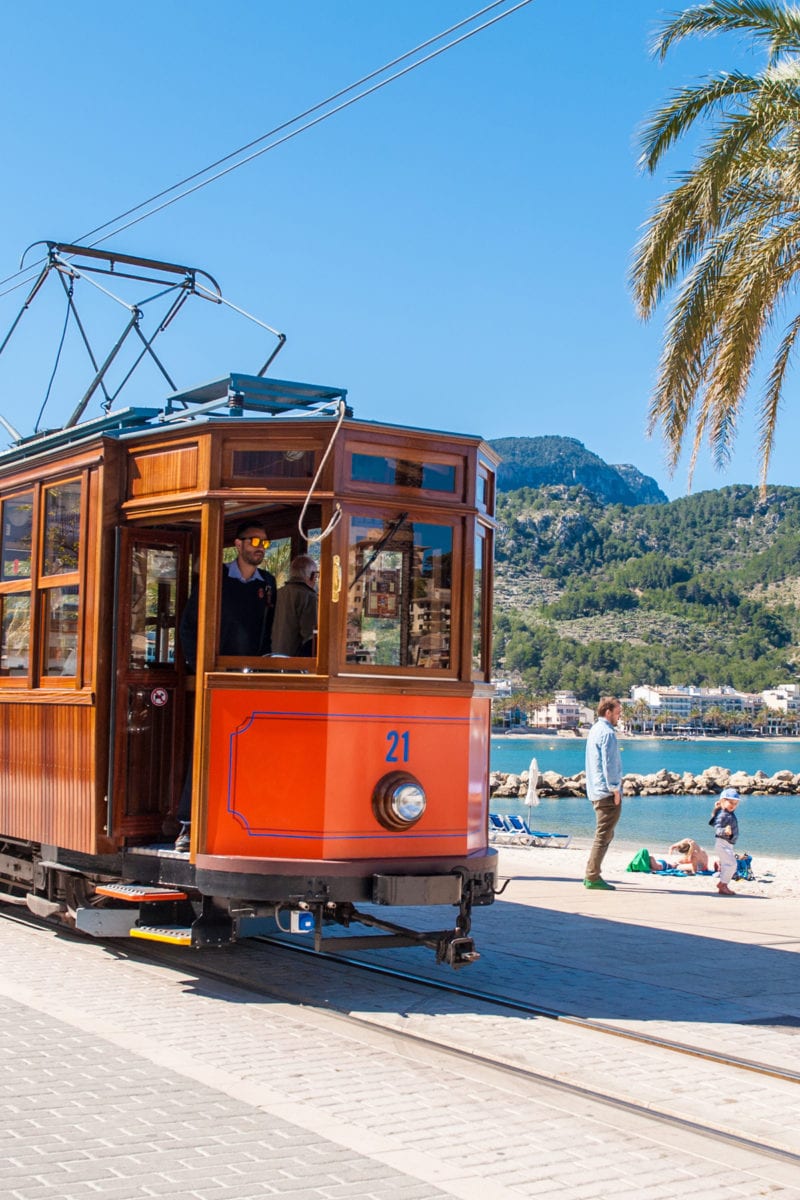 A treasured symbol of Port Sóller is the wooden tram, little cousin of the Sóller train. The distinctive electric tram running between the town and the port is a San-Francisco-esque vision that only adds to the area's uniqueness. Alighting on the promenade it's almost essential to go for ice-cream to complete the vintage seaside trip.
You could be forgiven for thinking the tram is purely a tourist installation, but in reality, many residents use it in place of their cars. Parking is a sticking point, especially on Saturdays – market day – in town, and the tram saves all the hassle and stress of trying to find a spot.
Passengers needn't be in a hurry – the journey takes approximately half an hour – but residents enjoy discounted tickets: 2€ one way, at the time of writing. Both whimsical and beautifully practical, the tram is a real boon for residents and second-home owners.
Port Sóller in photos
fg_lazyload
Port Sóller Bay
Port Sóller Beach
Port Sóller Mallorca
Port Sóller Mallorca
Port Sóller Beach
Neni Restauarnt
Port Sóller Beach
Patiki Restaurant
Port Sóller
Port Sóller Beach
Views from Jumeirah Port Soller Hotel & Spa
Port Sóller Bay
Experience Port Sóller
Life in Port Sóller centres around the bay. Pretty and protected, flanked by green mountains and hillside villas, this is an ideal place to escape. And what could be more escapist than a cocktail at tropical-themed Bikini Island & Mountain Hotel, or a float-away treatment at Jumeirah's luxurious spa?
If you want to work up an appetite, the walk up to Torre Picada, the ancient watchtower, is worth it. From here you get the best views over the whole port.
A simple lunch or drinks at one of the port's seaside cafes, basking in the view and people watching, is another frequent pleasure when you live here. Add time spent on Playa d'en Repic, strolling on the golden sand before a sunset evening meal, and the day has slipped past in low-key activity and relaxation.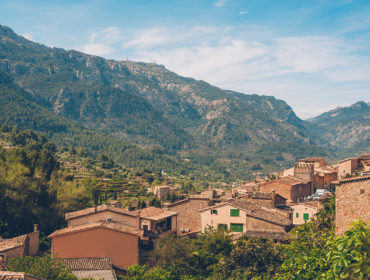 Did your favourite town in Mallorca make the list? Check out Helen Cummins' selection of the prettiest towns on the beautiful island of Mallorca.
Events in Port Sóller
Es Firó
A perfect example of a Spanish festival in all its glory, the Battle of the Moors and Christians is impassioned, noisy and long; four days long, in fact. Expect music, dancing, fireworks and general revelry happening alongside a traditional battle re-enactment. Es Firó is a big deal in Mallorca – and indeed Spain.
San Pedro
The end of June sees celebrations for patron saint of fishermen St Peter, which is especially important. Port Sóller's inhabitants have an intrinsic connection to the sea, and fishing is the region's historic heart. Locals hold St Peter in solemn respect but the event itself has evolved into a mini summer music festival.

Mare de Deu del Carmen
As summer sizzles on, one night in mid-July a magical moment takes place in the port. A night Mass is held at Port Sóller's church in honour of Carmen, Mother of God and patron saint of all who take to the sea. Her statue is carried down to the harbour where it sails away on a procession of small boats. All electric lights in the town are temporarily cut off to allow an explosion of flares to illuminate the bay. After this people meet on the beach for picnics.
Festival de Música Clásica
Taking place every year in September and October, Port Sóller's classical music festival is a big hit. The event draws a steady stream of international artists, who play in the ethereal atmosphere of Santa Catalina monastery.
Restaurants in Port Sóller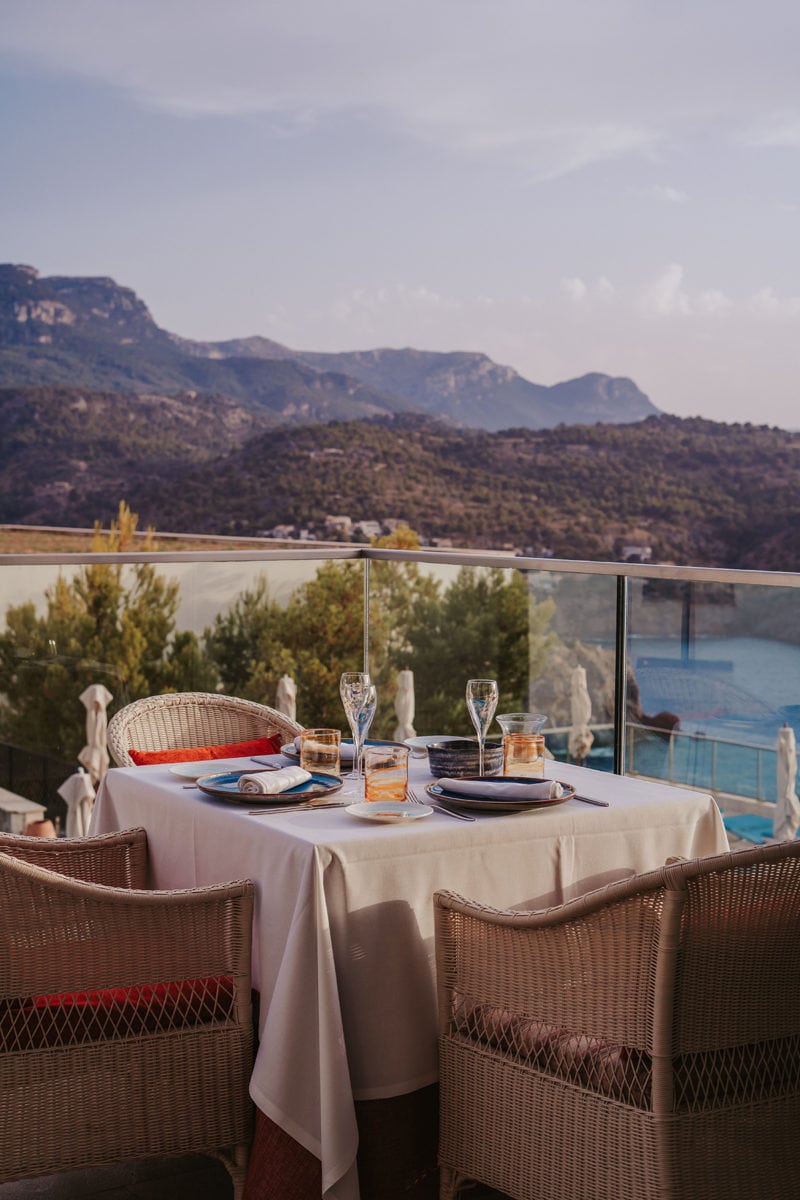 In a town where the vibe is laid-back vacation and gentle enjoyment rules the day, drinking and dining takes centre stage. This means you're quite spoiled for choice in Port Sóller.
There's a refreshingly different dining experience at Neni, up on the roof terrace at Bikini Island & Mountain Hotel. An Israeli, Lebanese and Mediterranean-inspired menu is well complemented by stylish, bohemian surroundings.
Classic seafront, seafood heaven is found at Sa Barca with its lovely terrace, and smart, German-run Es Passeig. The much-loved Agapanto is similarly relaxed yet elegant, often serving live music alongside the Mediterranean-Mallorcan food, in a candlelit atmosphere. Consistently excellent for years, Randemar offers discreet chic and an inspired gourmet menu.
A newer addition to the Sóller restaurant scene, Só Caprichos exists happily next to the sailboats in the harbour, with a spacious terrace, authentic Spanish food and great value Menu del Dia.
Meanwhile, up at clifftop hotel the Jumeirah overlooking all the action is the classy Es Fanals: the one to book if you fancy a splurge, with exquisite twists on local gastronomy and similarly impressive, sweeping views. At the time of writing, Mallorca residents receive a generous 20% off their bill.
Nightlife in Port Sóller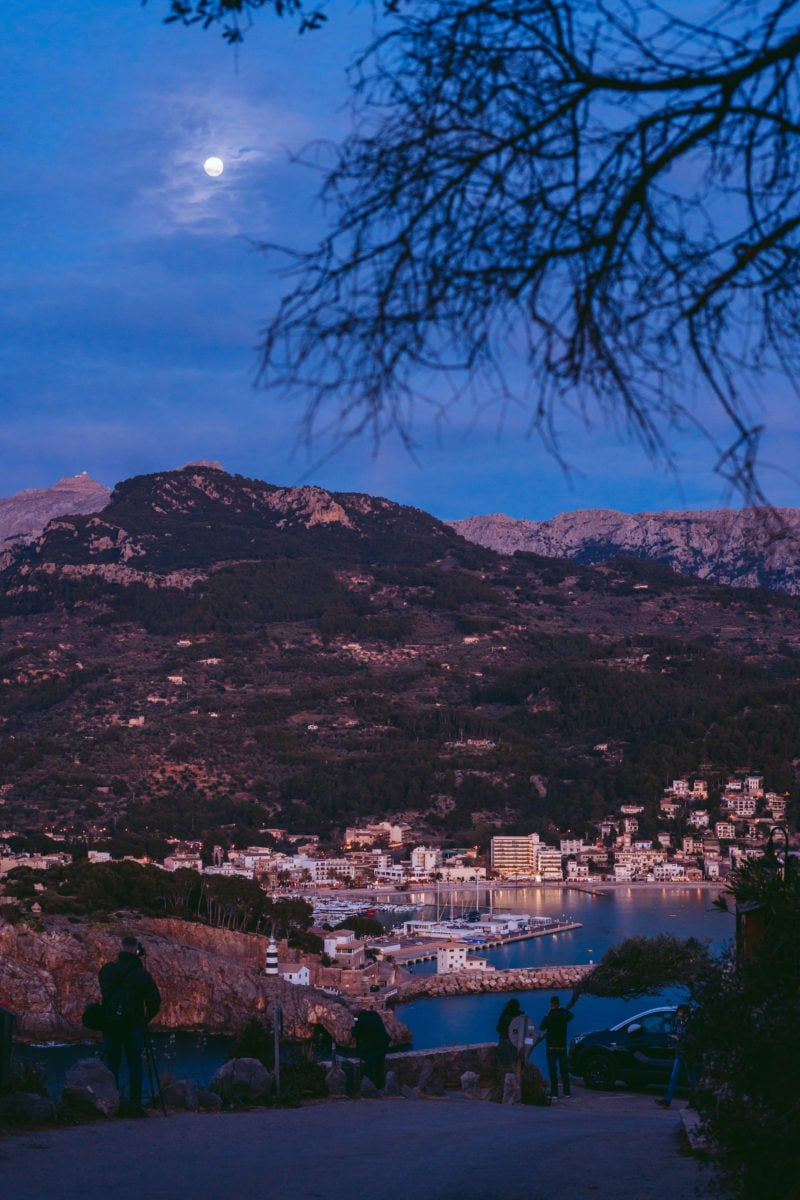 Unlike other spots in Mallorca we won't mention, loud parties are not the norm in Port Sóller. The only time the town gets raucous is during traditional fiestas. Outside of these moments, understated nightlife is the name of the game.
Something Sóller does especially well is cocktails. Cocktails at sunset; cocktails at dinner; afternoon cocktails: you can get a good cocktail at breakfast here if the mood takes you. The picturesque bay, with its many bars, appears designed for sociable drinks and people watching. Channel your inner Bond girl at Sa Talaia Pool Bar at Jumeirah Hotel, complete with gorgeous, flattering lighting and infinity pool. Agapanto Restaurant is a popular evening draw; frequent live bands and singers livening the atmosphere and inviting diners to linger with drinks post-meal.
The poolside bar at Bikini Island is young and trendy, while Hotel Espléndido's cocktail bar and lounge features stand-out design and an exclusive drinks menu.
Hotels in Port Sóller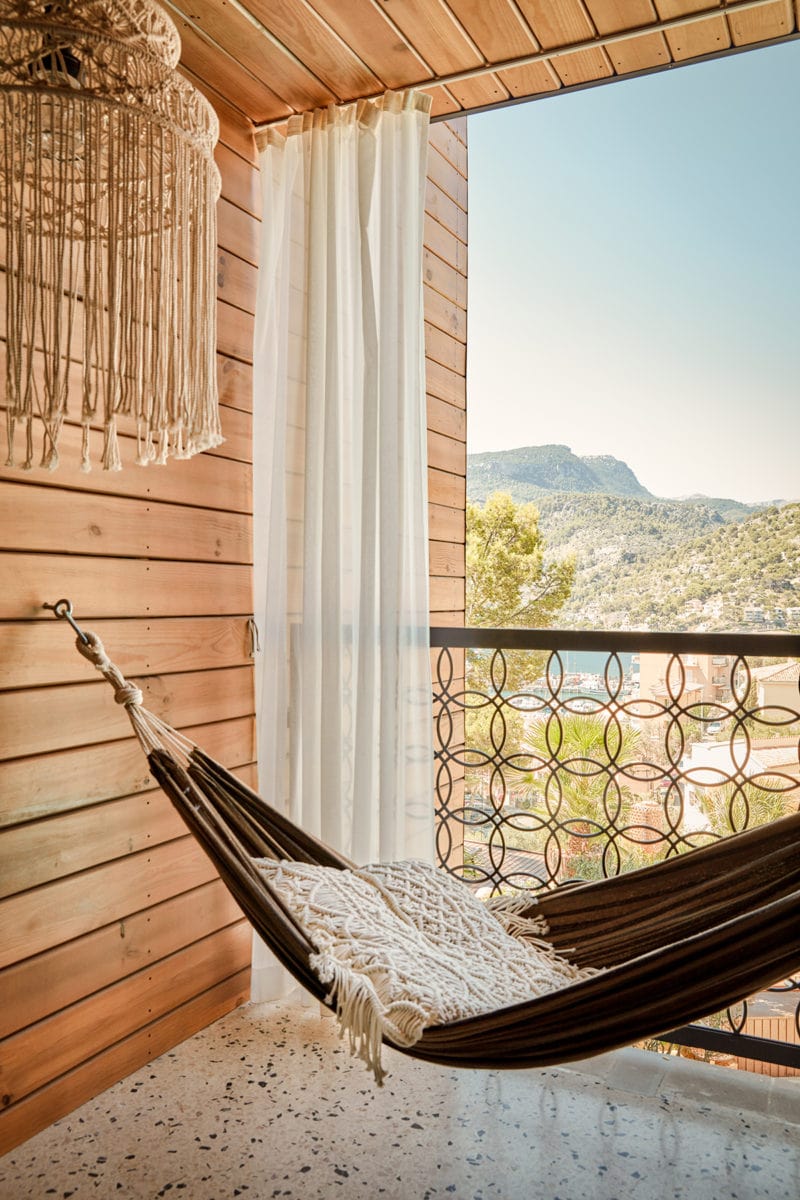 Port Sóller has nailed the hotel scene without spoiling what it is at heart: a small, relaxed fishing port. While there are some high-rises, the bay is blessedly free from over development. In recent years, the trend has been towards clever renovation of 1970s buildings into fresh, bang up-to-date – and luxurious – hotels for the modern traveller.
JUMEIRAH PORT SÓLLER HOTEL & SPA
It's not a stretch to say that the Jumeirah revolutionised Port Sóller. The arrival of the five-star luxury hotel in 2012 affirmed the Port's new incarnation as an upscale yet discreet resort. There may be in excess of 100 rooms but the Middle-Eastern-owned Jumeirah manages to keep an intimate feel, with great emphasis on pleasing service – and much indulgence. Recline on a Bali bed next to the infinity pool, taking in stunning Med views, as you contemplate dinner at the hotel's best restaurant, Es Fanals.
HOTEL ESPLÉNDIDO
The Espléndido is a vintage 50's hotel beautifully refurbished for Port Sóller's 21st century revival. A varied mix of guests come to this 82-room, Swedish-owned favourite; families and couples alike who plum for style over mass tourism. There are two pools, a sauna and hammam, plus an excellent bar and bistro. All the little details are thought out at this cheerful property, and the beach is right across the street. Ask for a room with a view.
HOTEL ES PORT
Being as it is an old mansion, Hotel Es Port has that distinctly Mallorcan flavour that makes a place so charming. Everywhere you look there's warm wood, lovely stone and white linens. Verdant gardens, calming terraces and lounges, a spa, pool and tennis courts make this a perfect place for experiencing island hospitality.
BIKINI ISLAND & MOUNTAIN HOTEL
The name may conjure thoughts of popular children's cartoon Sponge Bob Squarepants, but don't let that dissuade you. The late 1960s and early 1970s-inspired decor at this adults-only hotel creates a haven of casual luxury, wrapping guests in a sense of easy bohemian glamour.
Finding a Home in Port Sóller
As part of the UNESCO protected Tramuntana region, rules around building work are strict in Port Sóller and its environs. Those with visions of creating their own dream home are much more likely to have success renovating an existing older property, than building from scratch.
Most work centres around reforms and extensions, with the result that a lot of properties fuse state-of-the-art modernity with original character. The immediate port area offers more in the way of relatively new-build villas and apartments, although Balearic building restrictions have, thankfully, prevented heavy development. There are a number of recommended local agencies which take a 360-degree approach to property services.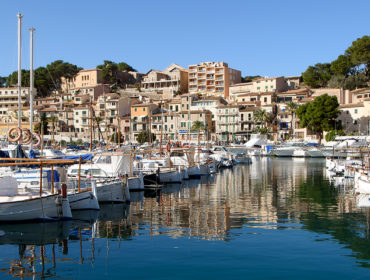 Where to buy in Mallorca? If what you're searching for is a home you'll delight in visiting plus viable rental prospects, you could find exactly the right fit in sunny Port Sóller.
Business & work in Port Sóller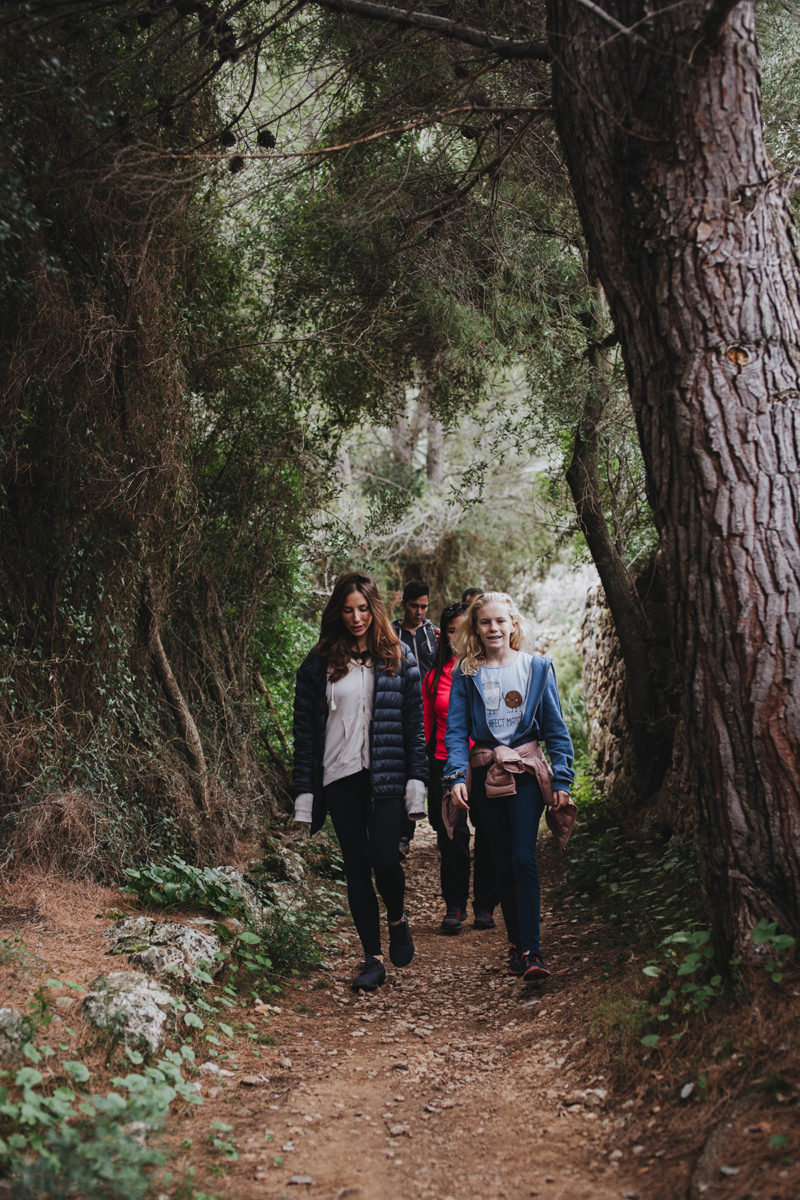 The light and scenes offered by Port Sóller are the sort artists rhapsodise about. For those who aren't likely to make a living picking up a paintbrush, there are other options.
The Mallorcan government has had much success championing the island as a year-round destination, and nature lovers come to the Northwest in the quieter months for hiking and cycling. This has created an industry catering to outdoor adventure in the Sóller region, including bike hire and maintenance, guiding and winter accommodation.
While building services are typically the domain of those with deep local knowledge able to easily navigate the island system, property care for second homeowners is often undertaken by foreigners. Wellness is also important, with professionals offering everything from yoga and massage to beauty services and alternative therapies.
Fast internet speeds in the valley supports growing numbers of remote workers; the 'work anywhere' club. There is also a trend towards long-distance commuting; Port Sóller is a 35-minute drive to the airport – and from here it's a short hop to several cities including Barcelona.
People: Locals & celebrities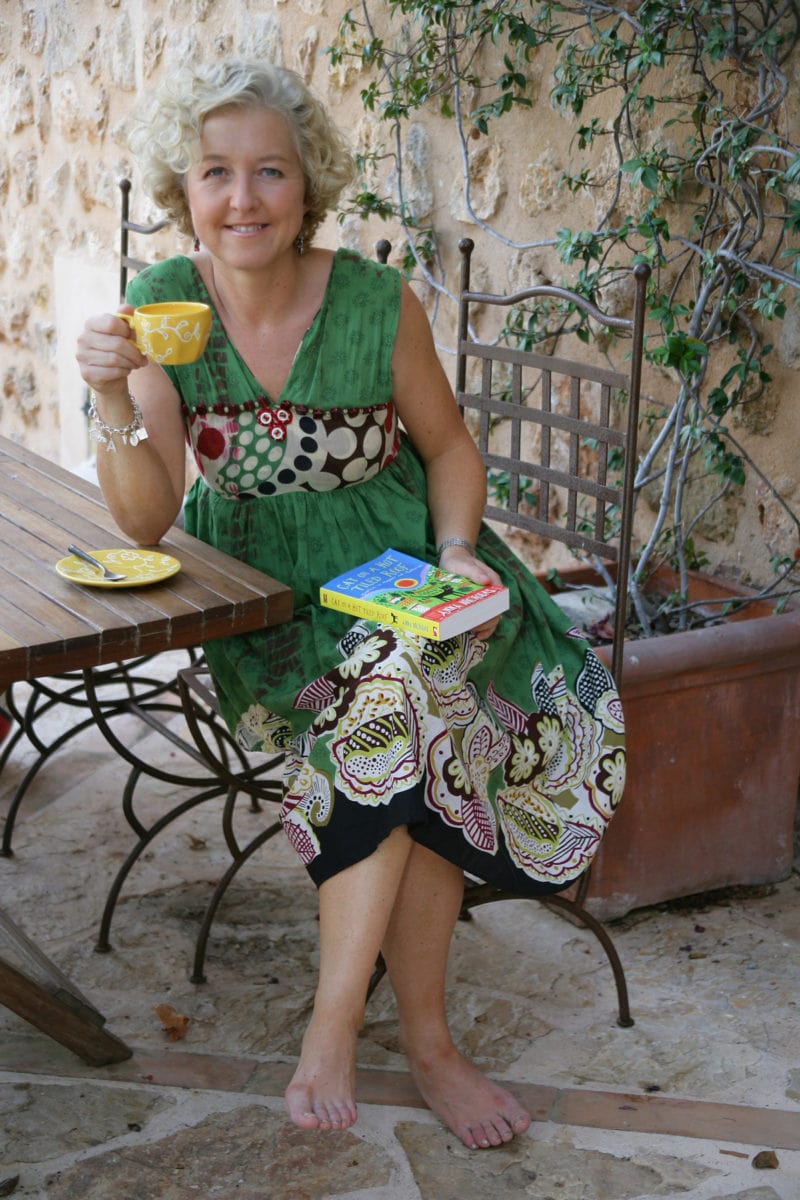 People who move to Sóller area tend to be the understated sort, who appreciate authenticity, natural surroundings and the good life. If you want to rub shoulders with glam celebrities you're probably in the wrong place; although you may bump into an author or two. Journalist and author Anna Nicholas lives in the area, as do fellow writers Shirley Roberts, Deirdre Quiery and Neil Doloughan.
More families base themselves in Sóller town than the port, but there are enough permanent residents to make the port feel like a proper, working village during low season. Creatives, retirees, young families and entrepreneurs make a rich and diverse little society.
Safe, beautiful and within easy reach of Palma, this is an advantageous place to retire, work or raise children. The Sóller region is a successful example of foreign residents blending harmoniously with those born and bred.
Last Word
Every colour seems to exist in Port Sóller: the blue of the sea, the exceptional green of the hillsides and the vivacity of the flowers that grow so easily. While winter would be too quiet for some people, to others, it is exactly this sense of peace and rich natural surroundings that appeals. For others, the opportunity to spend several spring and summer months a year in a property that perfectly suits their tastes is enough.
The proximity of the old town, some 5km away, further enhances the quality of port living. Those who have homes here love having the option of spending time in both places, so close yet so different. Thriving restaurants and businesses, friendly Sollerics and residents from the UK, France, Germany and Scandinavia adding a more international vibe are just some of the reasons Port Sóller is one of Mallorca's most desirable places to own a home.