The sleepy, ancient village of Banyalbufar, glamour hotspot Port d'Andratx and the handsome town of Sóller, soaked in the scent of citrus. Feed your senses with these and more as we uncover those places on Mallorca with a certain X factor.
1. Port de Pollença
Popular with British holidaymakers, Port de Pollença draws back faithful visitors time and time again. Thanks to strict building regulations, there is rarely a high-rise block in sight; just
long stretches of white sandy beach
, lined by pine and palm trees, an array of cafés and restaurants, and some old-world hotels.
Read more
2. Deià
First glimpse of the dreamy village of Deià always takes a little of the breath away. Round a mountain bend to catch sight of this
timeless village stacked high above the Mediterranean
and you instantly see why it's beloved of artists, writers and celebs craving escape. Almost painfully picturesque.
Read more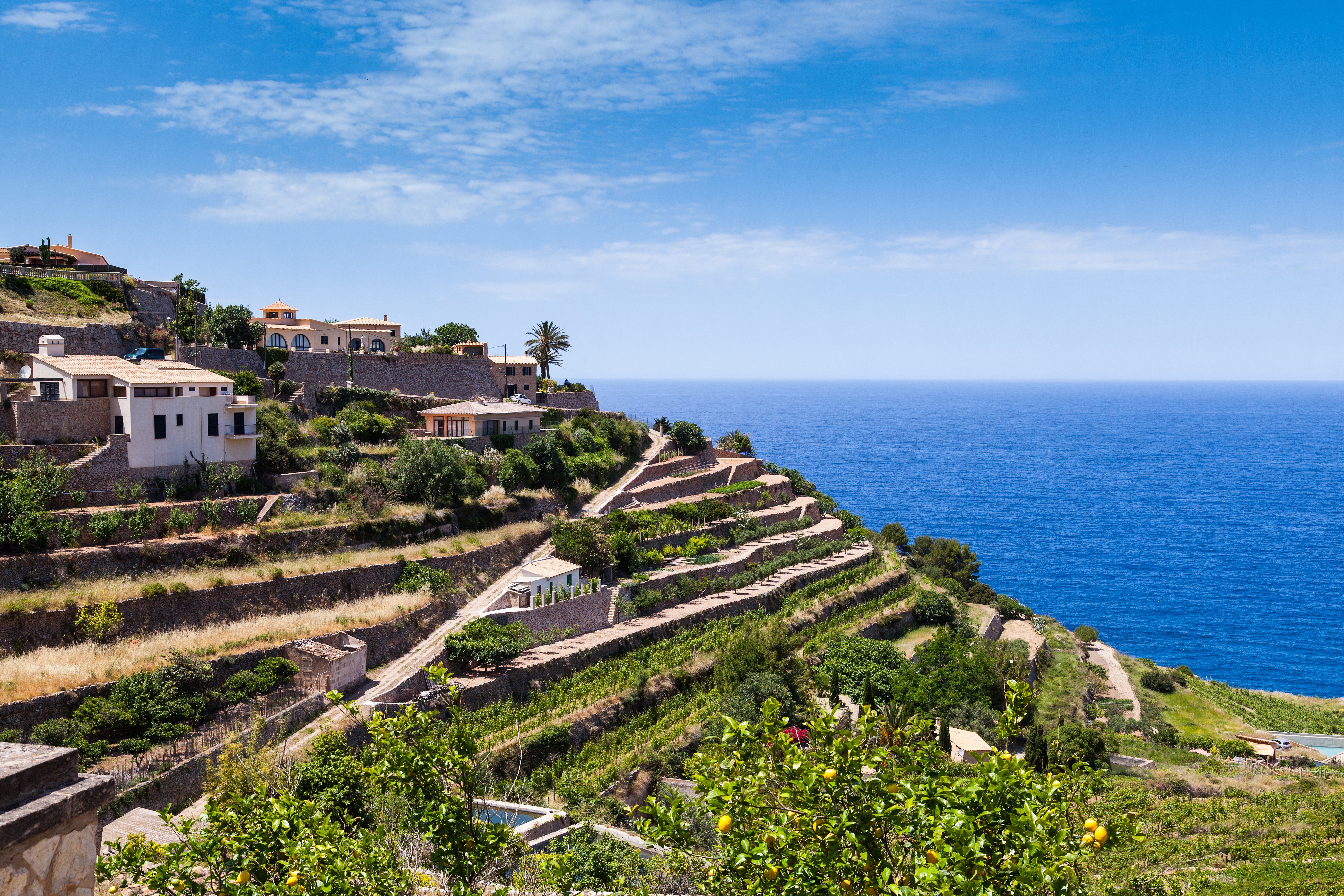 3. Banyalbufar
The heart of this south-west village by the sea remains in the 10th century, when it was founded by Arabs. Olives and vines are grown in abundance along
rows of stone-walled terraces lining the hillsides
. To stroll the hushed, narrow lanes of Banyalbufar is to step back in time.
Read more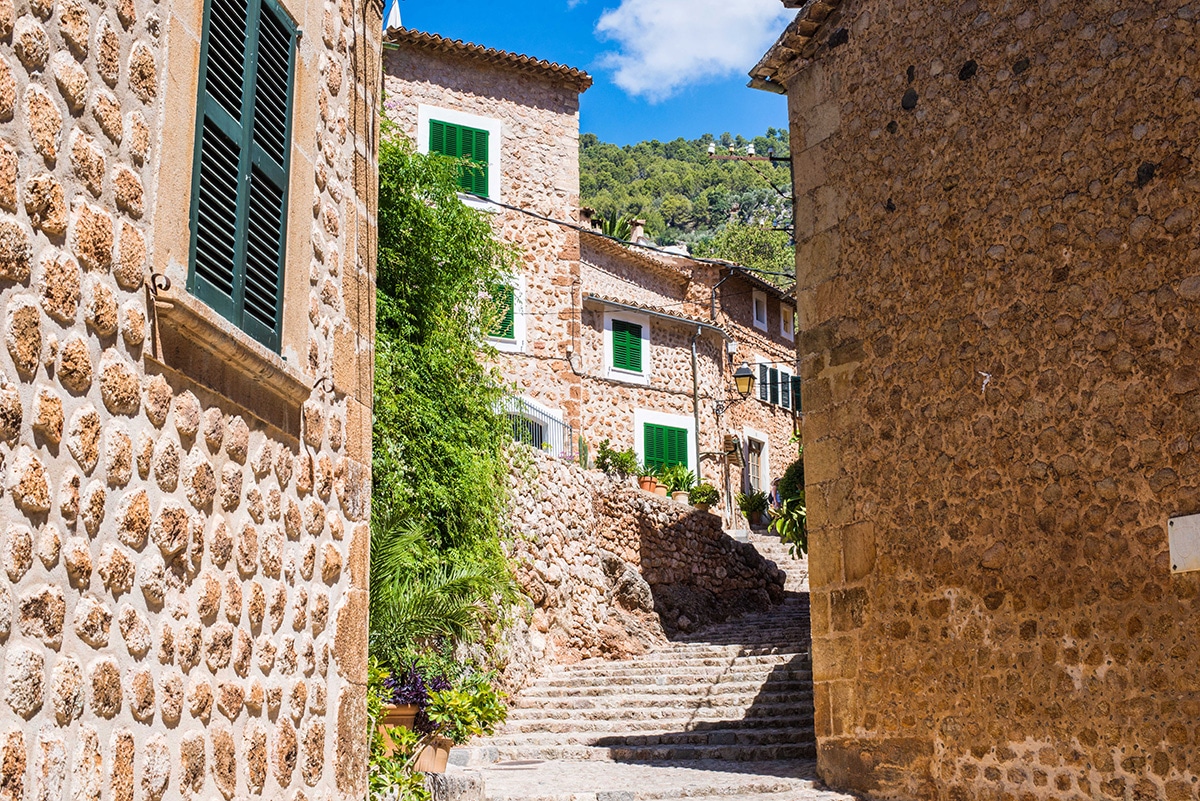 4. Fornalutx
Dramatic meets adorable in what was once crowned
'Spain's Prettiest Village'
. Its location surrounded by rocky mountains make Fornalutx a popular stop for walkers and cyclists. Alternatively, you could just lounge outside one of the town's charming cafés and soak up the striking Tramuntana views.
Read more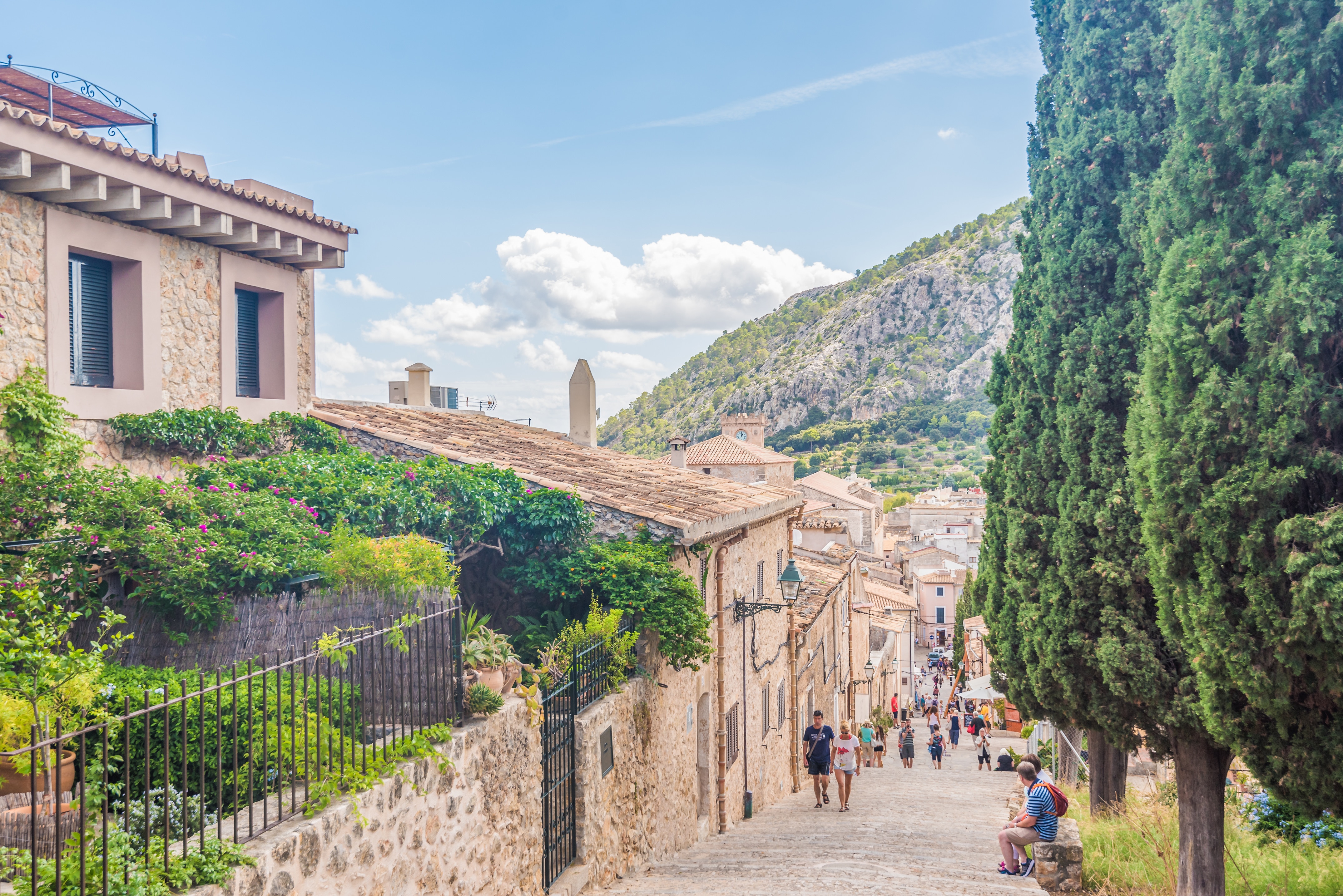 5. Pollença
If anything shows Mallorca's variety, it's the contrast between Port de Pollença and its inland namesake. Just a few kilometres away, this
centuries-old country town oozes atmosphere all year round
. Cafés and restaurants line the vibrant main square, dominated by a huge Knights Templar- founded church.
Read more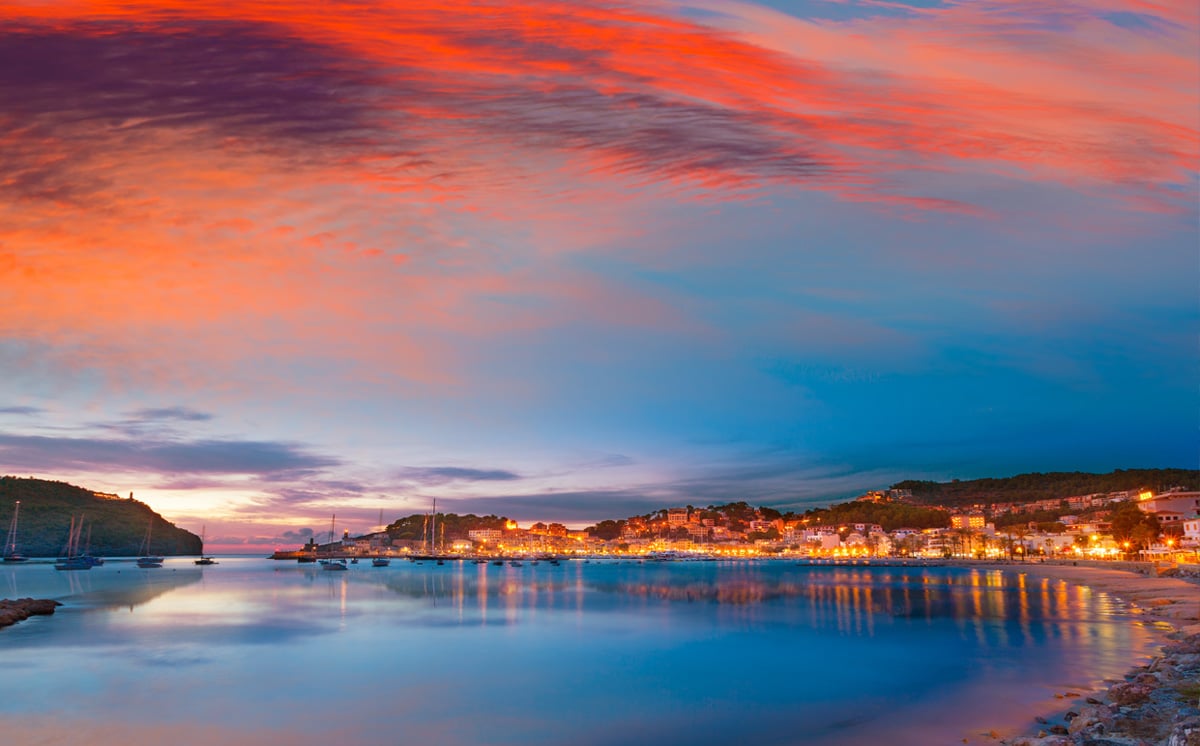 6. Port de Sóller
Offering up a relaxed tonic to the busy resorts is this away-from-it-all fishing village.
Little shops, cafés and restaurants cluster around a horseshoe bay
, surrounded by the mountains of the Tramuntana. Boutique, family friendly and five-star luxury take the place of high-rise hotels.
Read more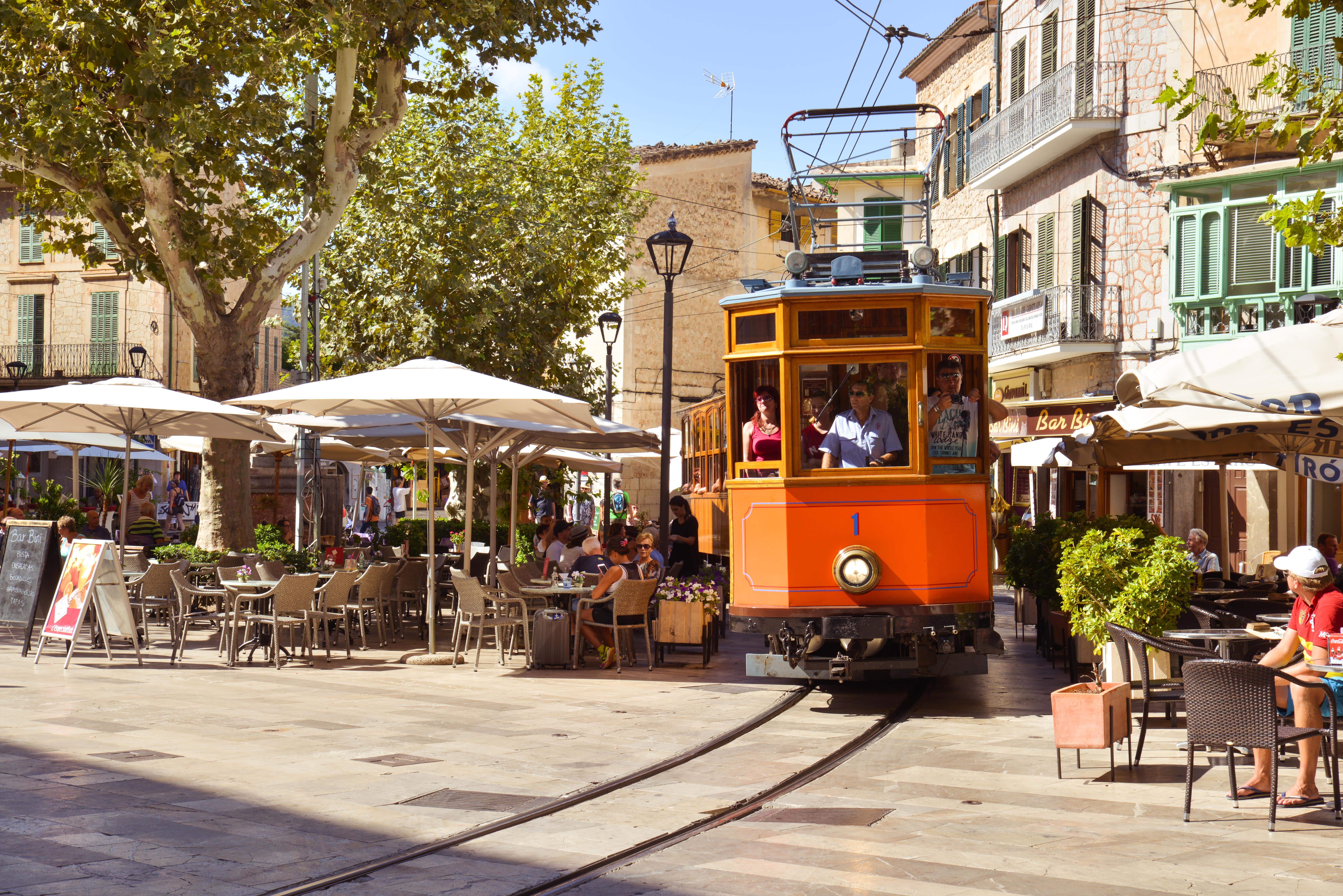 7. Sóller
Happily languishing in the lush green of a north-west valley, the town of Sóller has an abundance of assets. Beautifully preserved cobbled streets, some excellent restaurants and
a sense of living the good life
make it much beloved of visitors who return time and time again.
Read more
8. Valldemossa
Elegant and authentic, Valldemossa clusters on a hillside on the lower reaches of the Tramuntana mountains. Just 17km from Palma it may be, but this graceful town, with its
Carthusian monastery and winding lanes of faded pink stone houses
, make city life seem a world away.
Read more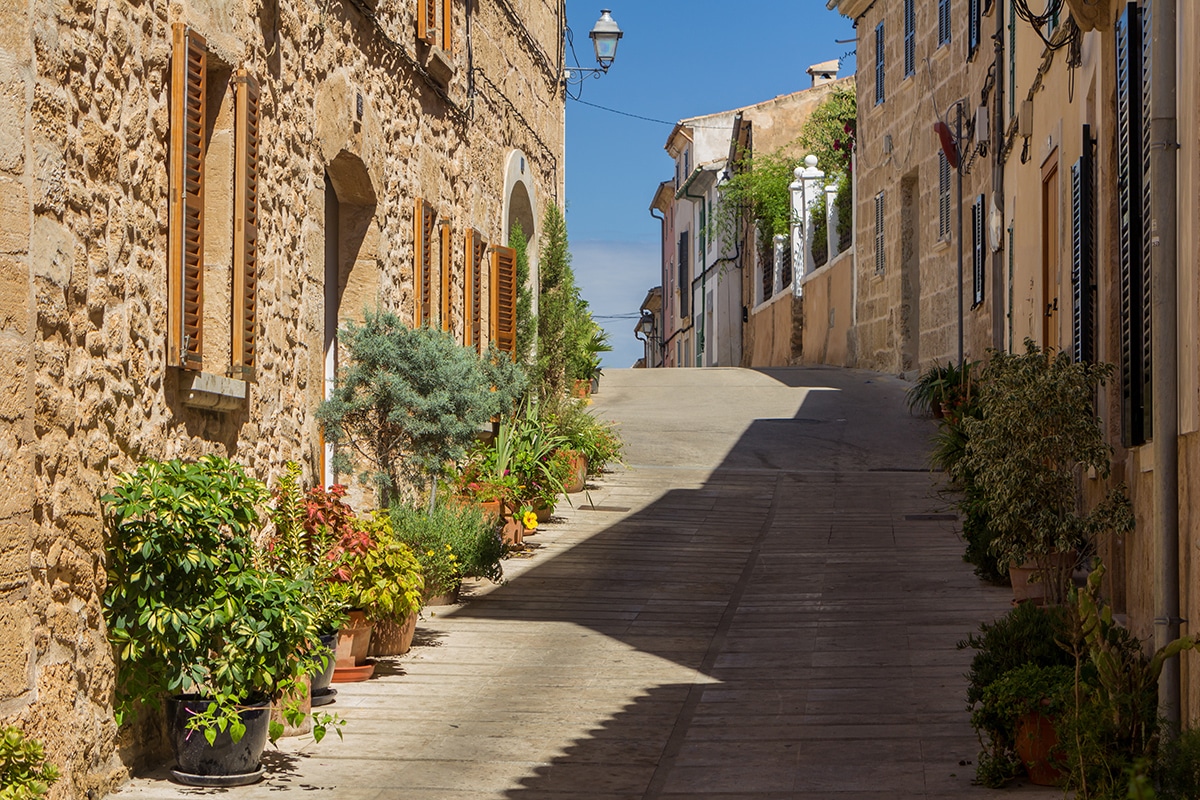 9. Old town of Alcúdia
The Roman settlement of Alcúdia, in the island's north, is a living piece of history. Inside the
Medieval walls encircling the old town
, visitors discover a warren of narrow lanes; manor houses dating from the 13th century jostling alongside cafés and restaurants, and quietly ambient squares.
Read more
10. Porto Colom
The large natural harbour of Porto Colom bobs with fishing and sailing boats. Owing its all to the sea, this eastern town scores points for its
pretty coloured fishermen's houses
, laid-back vibe, and the sheer beauty of its beaches.
Read more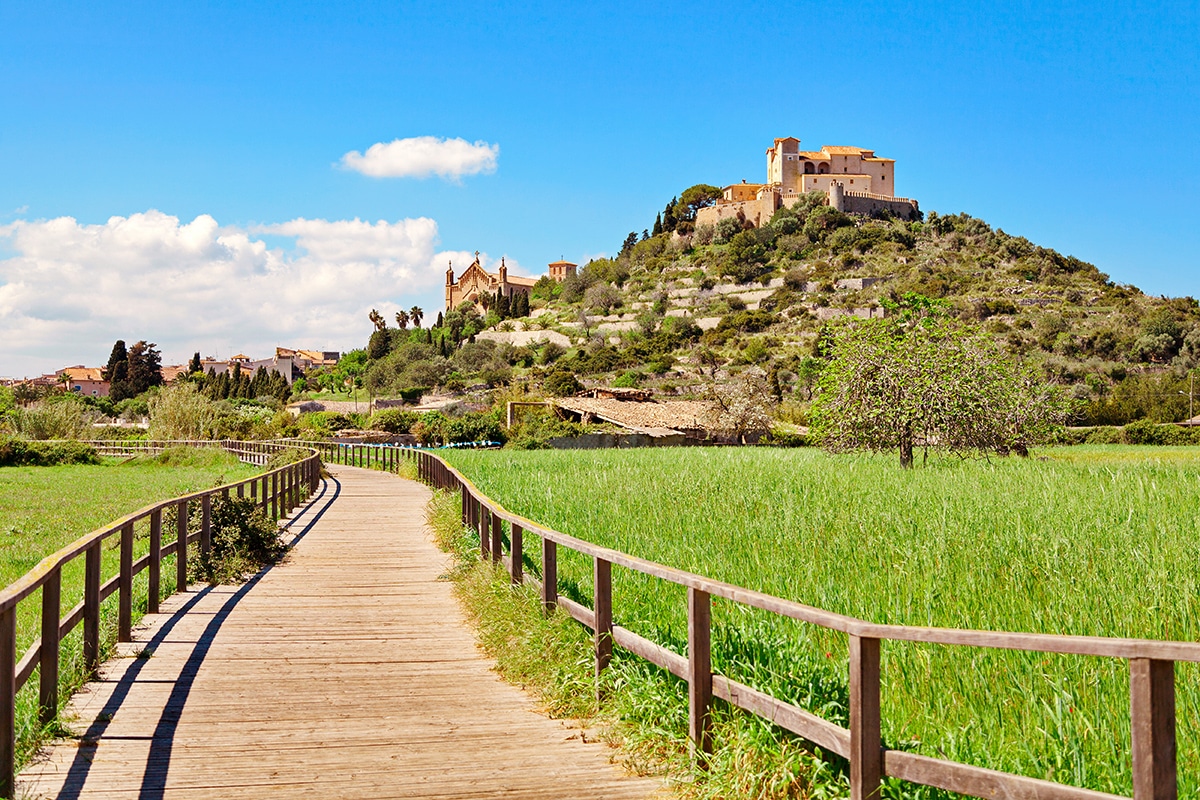 11. Artà
Arty Artà, in the north-east corner of Mallorca, is a less-discovered gem; a
traditional town with a thriving theatre and cultural programme
. Ever present, high up on a small mountain overlooking the town, the monastery of San Salvador seems to watch over its inhabitants.
Read more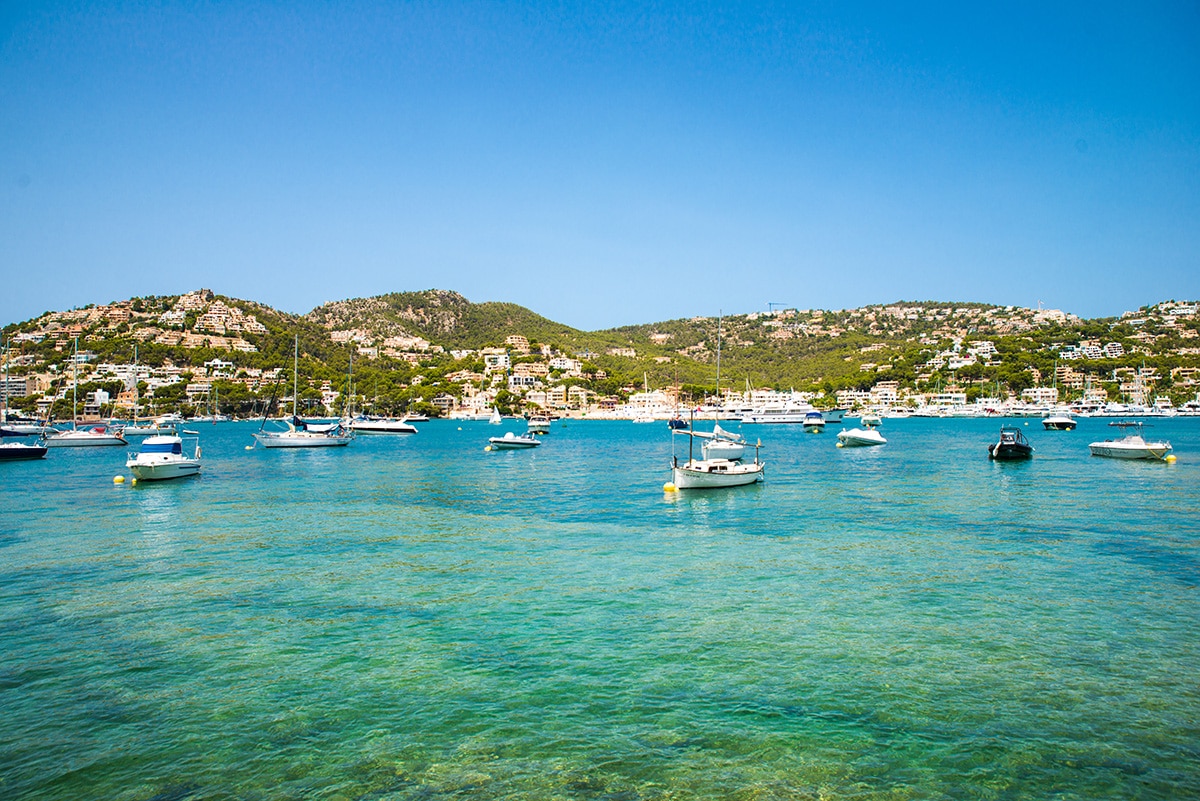 12. Port d'Andratx
A town long beloved of international residents and chic visitors, Port d'Andratx is blessed with affluence and it shows. This
exclusive haven situated far from the madding crowds
on the island's south-west tip, is a stone's throw from ravishing beaches and beauty spots.
Read more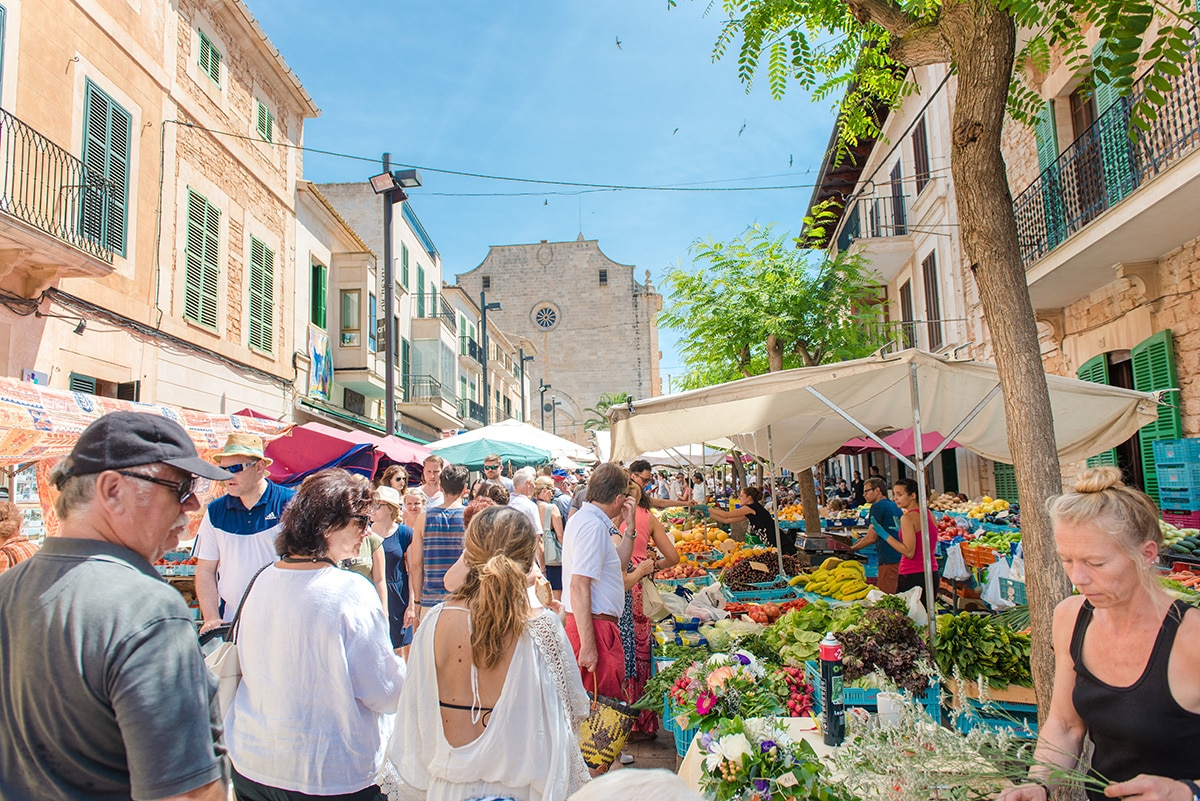 13. Santanyí
Like a jewel around which a series of beautiful beaches cluster, Santanyí basks in the
sun of the south east
. Monuments and an old, original gate give away the town's proud stonemasonry heritage, as does its golden stone architecture.
Read more
Getting inspiration for your holiday to Mallorca? Our aim is to compile all the hottest tips, trends and places into good-looking articles you'll enjoy scrolling through. We hope you're curious to discover the most beautiful towns on Mallorca for yourself, someday soon…
We are always pleased to hear from you, so do send us your feedback by email to: office@helencummins.com
Fall in love with Mallorca!