The sleepy, ancient village of Banyalbufar, glamour hotspot Puerto Andratx and the handsome town of Sóller, soaked in the scent of citrus. Feed your senses with these and more as we uncover those places on Mallorca with a certain X factor.
1. Puerto Pollensa
Popular with British tourists,
Puerto Pollensa
draws back faithful visitors time and time again. Thanks to strict building regulations, there is rarely a high-rise block in sight; just long stretches of white sandy beach, lined by palm and pine trees, an array of cafés and restaurants, and some old-world hotels.
Cast your gaze from the main beach across to the estate of La Fortaleza, on the headland: the former fortress featured as the home of Richard Roper in hit BBC dramaThe Night Manager. No doubt Roper himself would have opted to dine at Michelin-starred restaurant Argos, La Lonja, and Restaurant Stay; the latter two found in the town's marina.
Read more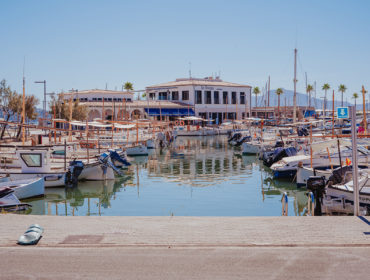 A family-friendly resort for many years, Puerto Pollensa has also attracted a growing population of ex-pats to its stunning shores.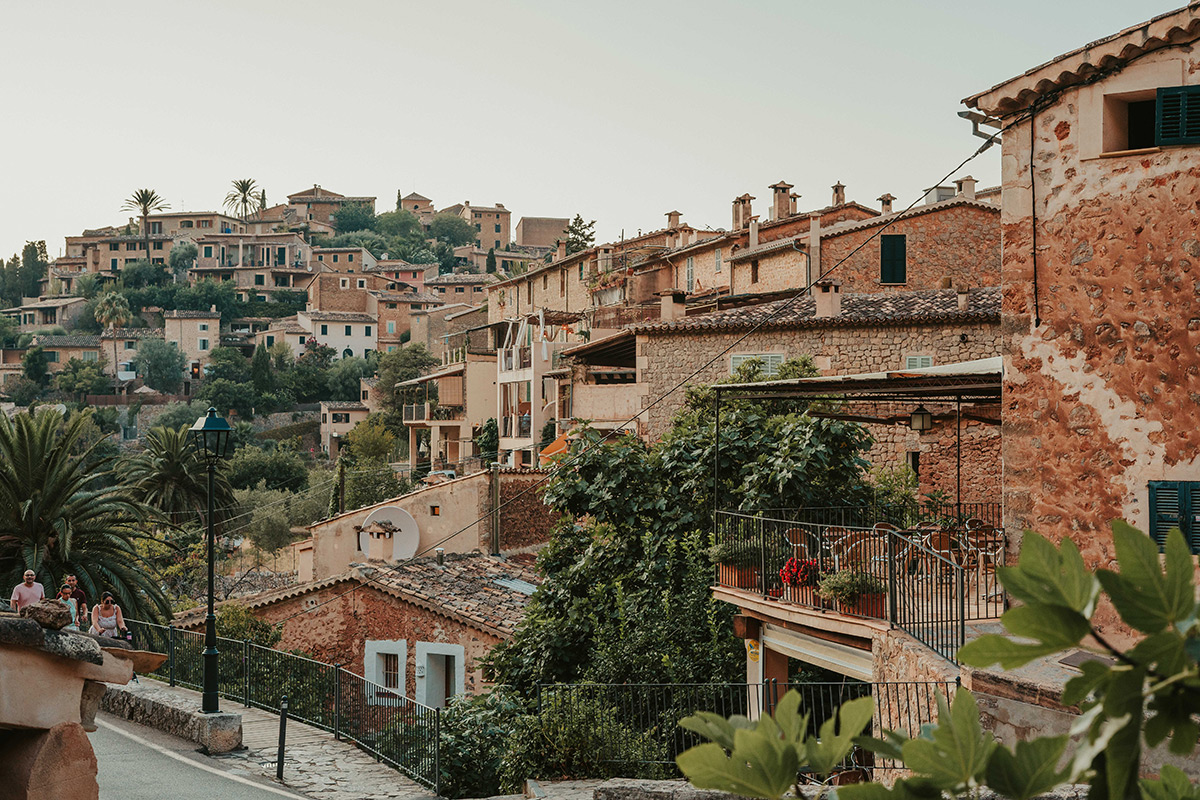 2. Deià
First glimpse of the dreamy village of Celebs always takes a little of the breath away. Round a mountain bend to catch sight of this dreamy village stacked high above the Mediterranean and you instantly see why it's beloved of artists, writers and celebs craving escape. Almost painfully picturesque.
One iconic figure who found solace amongst the olive groves was poet and author Robert Graves, whose Deià home, now the Robert Graves Museum, welcomes visitors. Entrepreneur
Sir Richard Branson
was another Brit who recognised the beauty of this corner of Mallorca, turning a sprawling manor into a sumptuous hotel, La Residencia, in the 80s.
Read more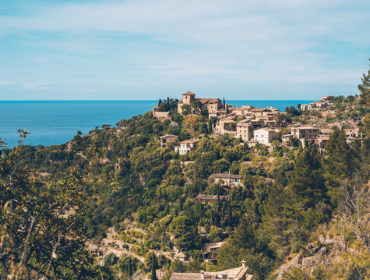 Set in a particularly pretty corner of the Tramuntana mountains, the traditional village of Deià combines picture postcard images with high-society connections.
3. Banyalbufar
The heart of this south-west village by the sea remains in the 10th century, when it was founded by Arabs. Olives and vines are grown in abundance along rows of stone-walled terraces lining the hillsides. To stroll the hushed, narrow lanes of
Banyalbufar
is to step back in time.
Our top restaurant pick is 1661 Cuina de Banyalbufar, a family-owned affair in the centre of the village with a great flair for Mediterranean home cooking. If you want to work up a good appetite, there are a number of superb hiking and cycling routes in this area, one of the popular routes for cyclists being
Esporles
to Port des Canonge, stopping at Banyalbufar along the way. Or, for something less strenuous, visit the Son Vives winery for a chilled glass of local white wine.
Read more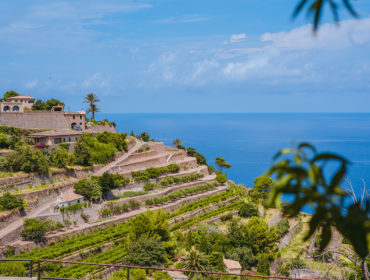 Thanks to its UNESCO protection, living in Banyalbufar is like living in a time warp. A small but quaint Mallorcan village surrounded by mountains and sea.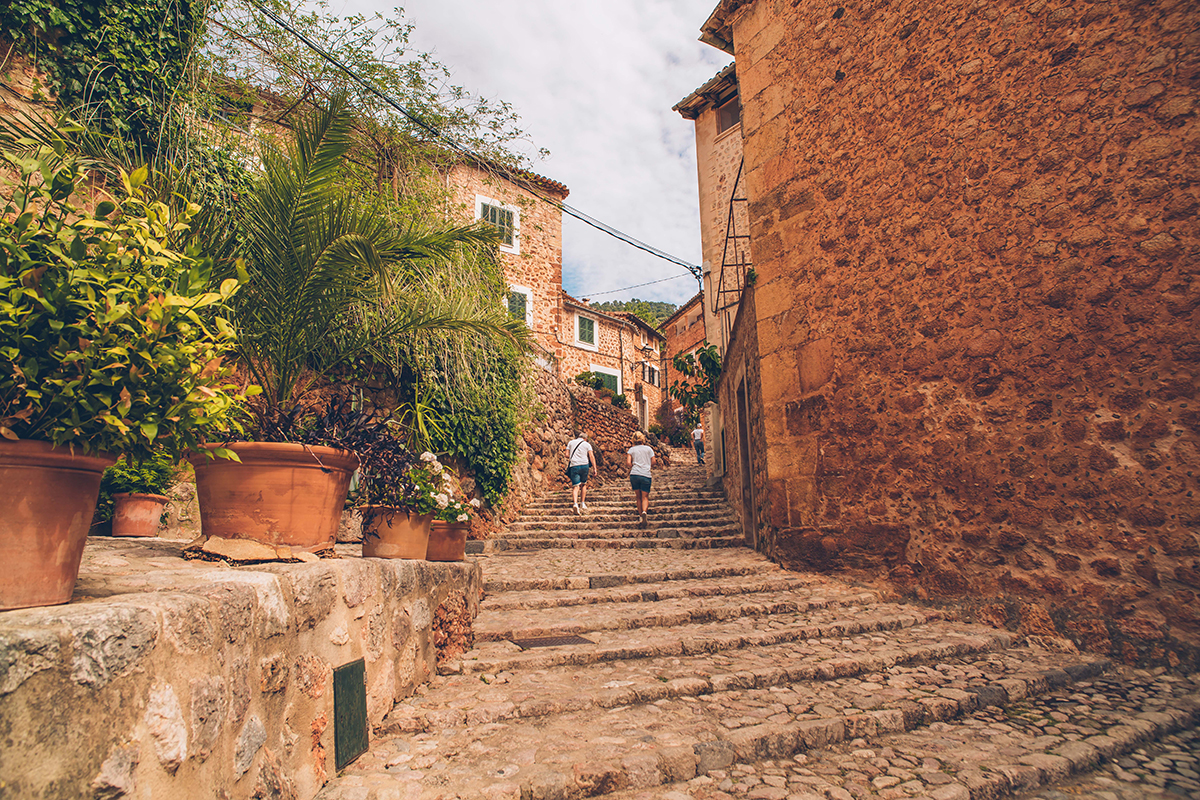 4. Fornalutx
Dramatic meets adorable in what was once crowned 'Spain's Prettiest Village'. Its location surrounded by rocky mountains make Fornalutx a popular stop for walkers and cyclists. Alternatively, you could just lounge outside one of the town's charming cafés and soak up the striking Tramuntana views.
A cluster of excellent small hotels have turned
Fornalutx
into a great base for exploring. Ca'n Reus, C'an Verder and Fornalutx Petit Hotel are all characterful stays, while San Tanqueta is a quality apartment-hotel.
Read more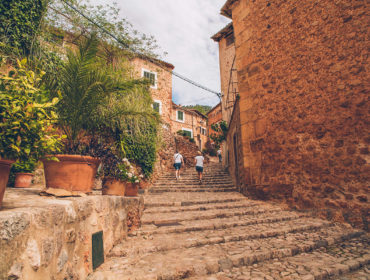 Fornalutx, known as Mallorca's prettiest village, lies in a declivity amongst the highest mountains of the Serra de Tramuntana mountain range in Mallorca.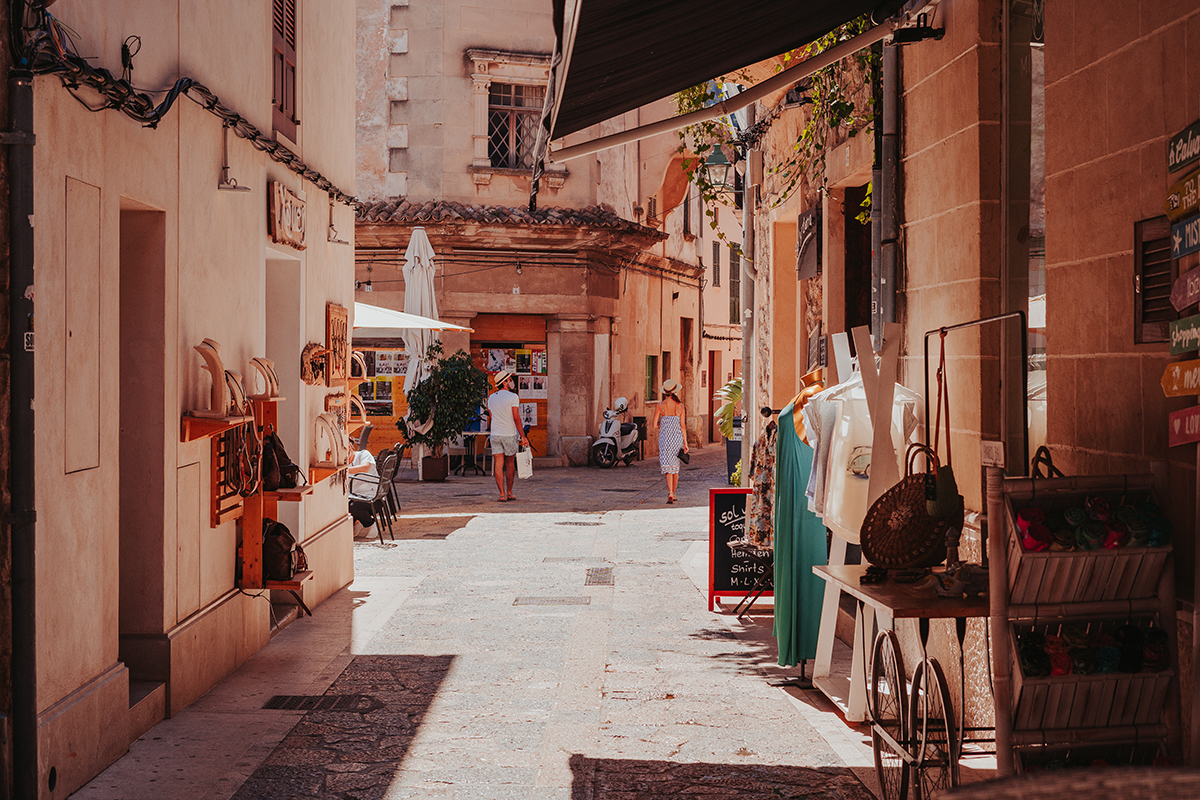 5. Pollensa
If anything shows Mallorca's variety, it's the contrast between
Puerto Pollensa
and its inland namesake. Just a few kilometres away, this centuries-old country town oozes atmosphere all year round. Cafés and restaurants line the vibrant main square, dominated by a huge Knights Templar-founded church.
An hour's hike takes you right to the top of the Puig de Maria, a 14th-century monastery atop a large hill overlooking town. Reward your efforts with coffee and cake at the small café and take in the panoramic views, stretching all the way to Alcúdia bay. It's possible to stay overnight at this peaceful, stripped-back hermitage, but if it's luxury you want, the sophisticated Son Brull Hotel & Spa, on the outskirts of
Pollensa
, ticks all the boxes.
Read more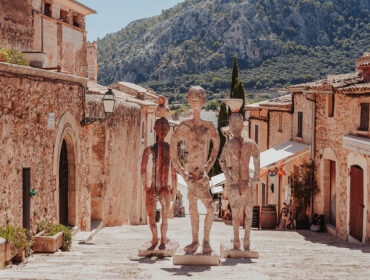 Pollensa is one of Mallorca's prettiest towns where its residents enjoy a tranquil life, hiking up Puig de Maria at weekends and taking in beautiful views.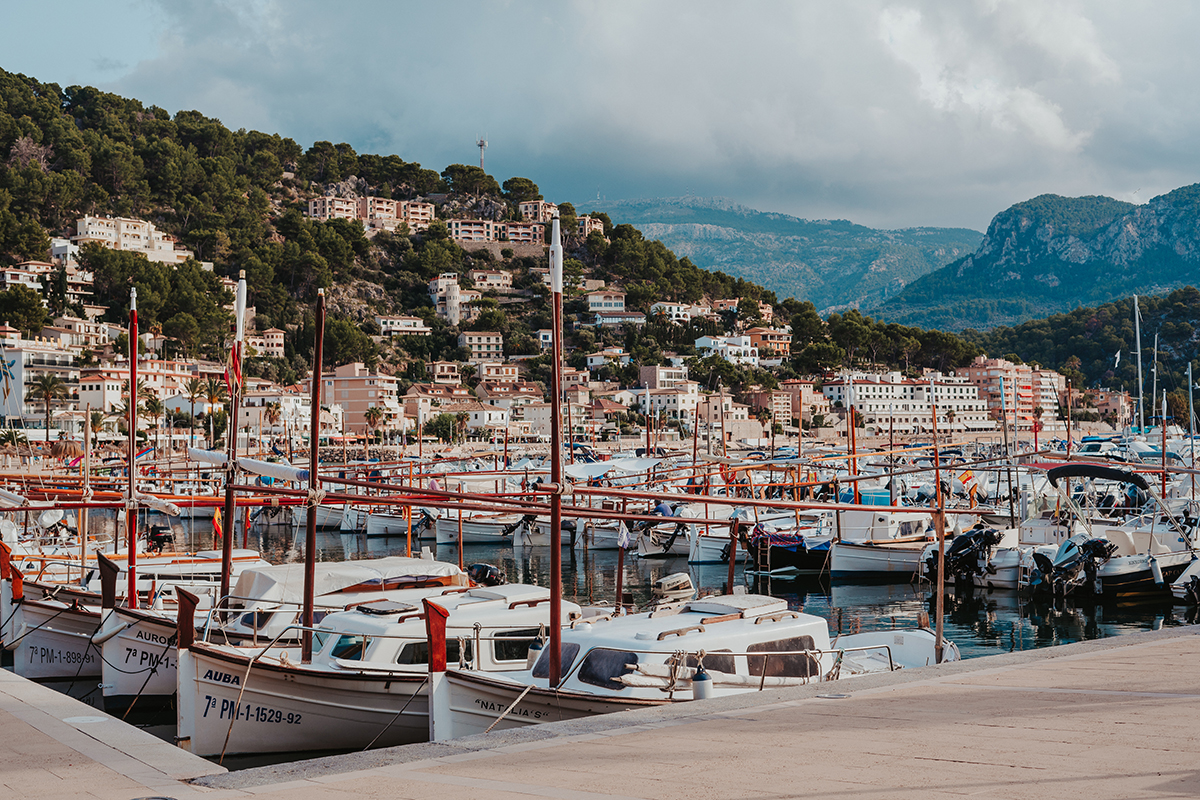 6. Port Sóller
Offering up a relaxed tonic to the busy resorts is this away-from-it-all fishing village. Little shops, cafés and restaurants cluster around a horseshoe bay, surrounded by the mountains of the Tramuntana. Boutique, family friendly and five-star luxury take the place of high-rise.
Dubai hotel group Jumeirah opened a hotel on a cliff above the bay in 2011, while down on the front, Hotel Esplendido comes courtesy of Swedish hoteliers with immaculate taste. By far the best way to arrive in
Port Sóller
-if not by boat – is by vintage wooden tram. Rumbling between the port and Sóller town all day long, it looks straight out of San Francisco.
Read more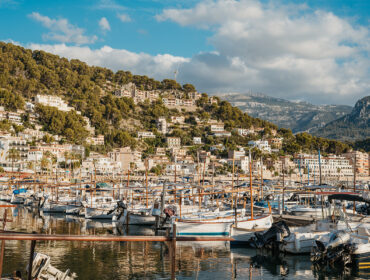 Curious about seaside living in Mallorca's Golden Valley? Our guide uncovers Port Sóller's many charms, from hotels and restaurants to property.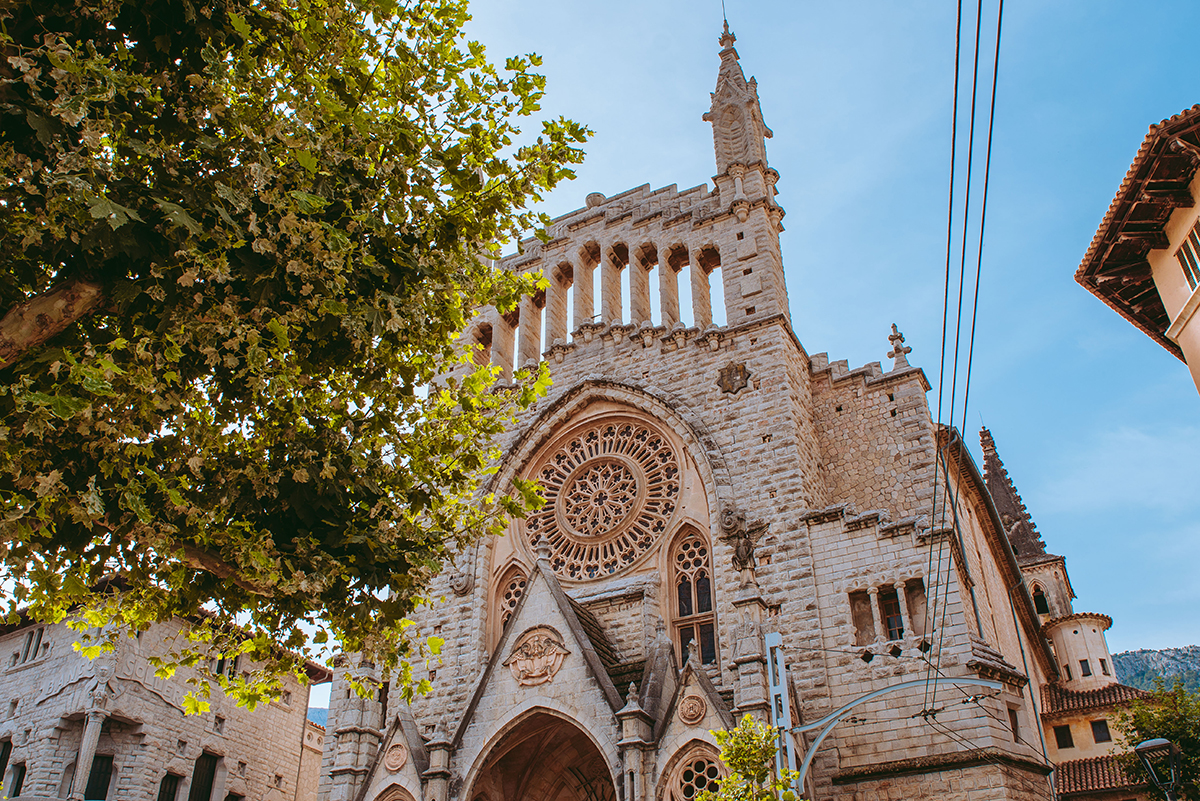 7. Sóller
Happily languishing in the lush green of a north-west valley, the town of
Sóller
has an abundance of assets. Beautifully preserved cobbled streets, some excellent restaurants, cafés and shops and a sense of living the good life make it much beloved of visitors who return time and time again.
Artisan goods producers enjoy healthy demand on Mallorca, and Sóller is one of those places where you'll find everything from soft leather Menorcan sandals and woven Audali bags, to gourmet salt and organic olive oil in its delicatessens. Be sure to sample a glass or two of freshly-squeezed juice made from Sóller's most famous product, the orange.
Read more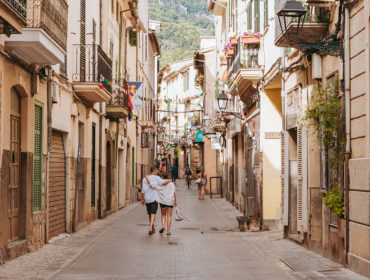 Sóller has an abundance of good things. Discover them all; from hotels and restaurants to the event calendar, and what it's like living there.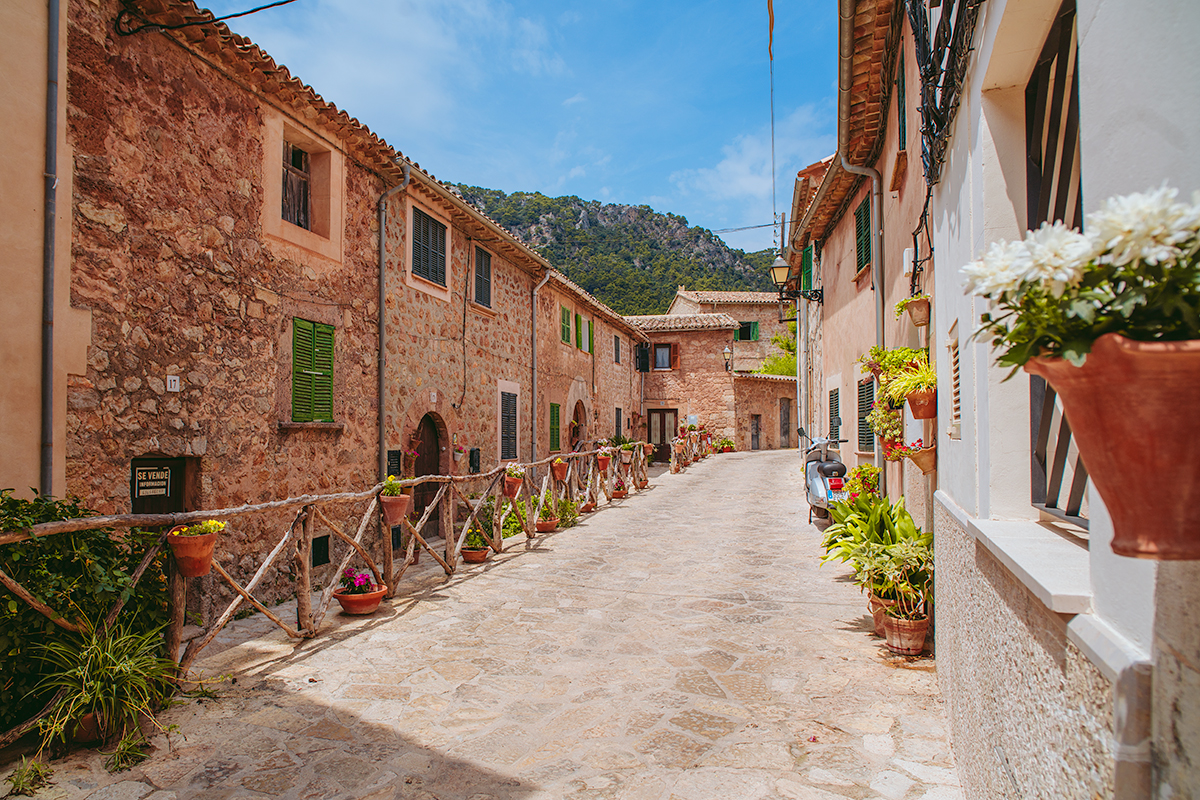 8. Valldemossa
Elegant and authentic,
Valldemossa
clusters on a hillside on the lower reaches of the Tramuntana mountains. Just 17km from
Palma
it may be, but this timeless town, with its Carthusian monastery and winding lanes of faded pink stone houses, make city life seem far away.
Every year, the Chopin Classical Music festival takes place in Valldemossa, the grounds of the monastery providing an atmospheric setting. Why Chopin? The famous composer lived here for a spell in 1838, declaring it 'The Most Beautiful Place in the World'. These days, the town boasts such luxuries as a Cappuccino café and several smart hotels, all the while keeping its old-world charm.
Read more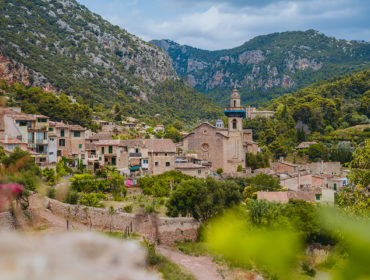 Discover Valldemossa, Mallorca's most enchanting mountain town; it's rich heritage and preservation of local culture makes it a truly inspiring place to live.
9. Old town of Alcúdia
The Roman settlement of
Alcúdia
, in the island's north, is a living piece of history. Inside the Medieval walls encircling the old town, visitors discover a warren of narrow lanes; manor houses dating from the 13th century jostling alongside cafés and restaurants, and quietly ambient squares. That is, until Tuesdays and Sundays, when the town buzzes with all the activity of market day. Here, at one of the most important market centres on the island, you'll find a multitude of stalls selling everything from apples to zapatillas (shoes).
One great boutique hotel in Alcúdia is Can Mostatxins, a painstakingly renovated 15th-century manor, complete with basement spa zone – a perfect retreat from the busy streets.
Read more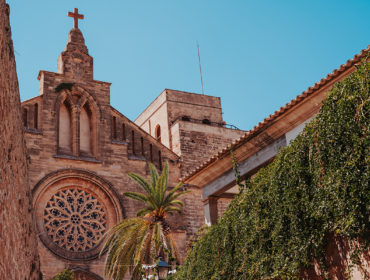 Step inside Alcúdia's medieval walls and you'll find a vibrant place to live with its huge cycling scene and buzzing restaurant life.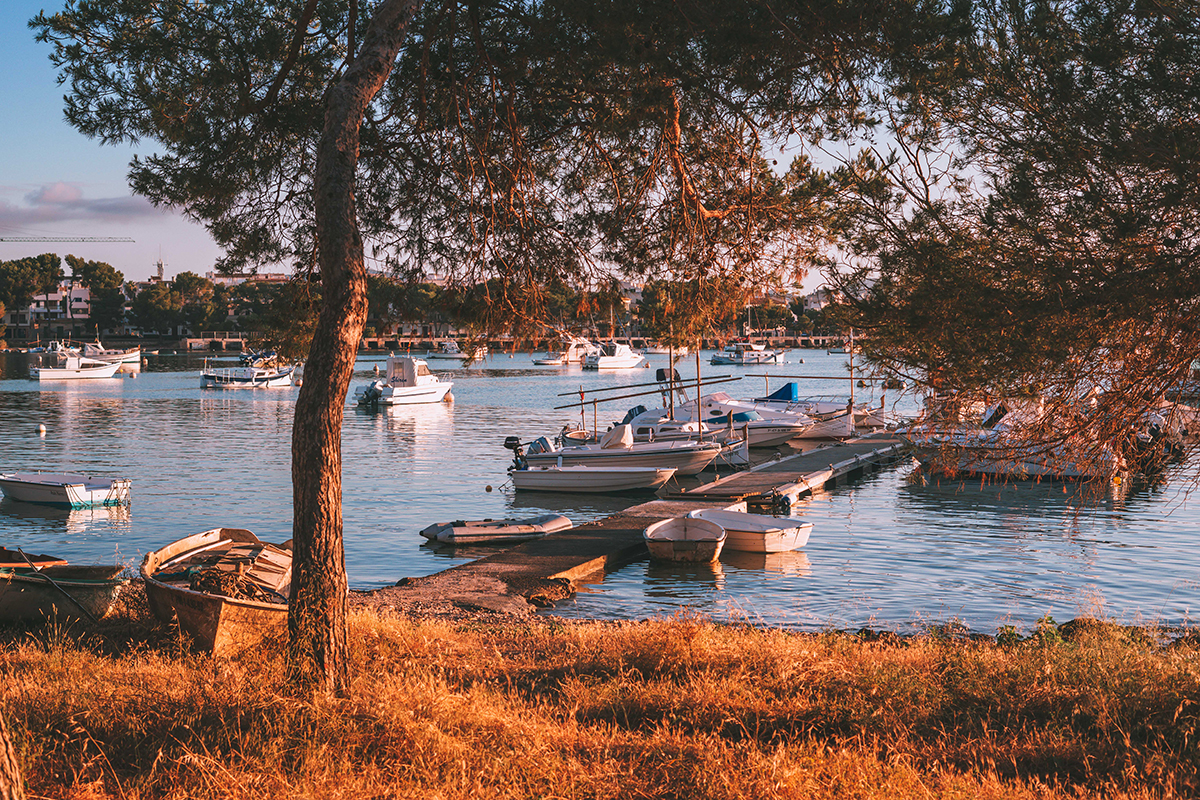 10. Porto Colom
The large natural harbour of Porto Colom bobs with fishing and sailing boats. Owing its all to the sea, this eastern town scores points for its pretty coloured fishermen's houses, laid-back vibe, and the sheer beauty of its beaches. Less than a kilometre from the centre is blissful Blue Flag beach Cala Marçal. Large and sheltered, with soft golden sand and shallow blue-green water, it's a fine place to laze away the hours.
At the end of the day, HPC Blue Cocktail Bar – right above HPC Restaurant, with an outdoor terrace overlooking the bay – is a top spot for a cool, refreshing sundowner.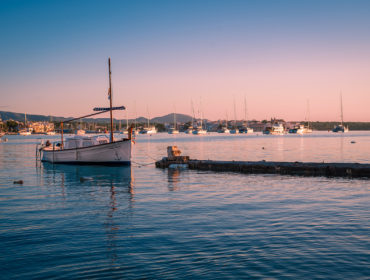 Portocolom is lovely east coast fishing village with maritime spirit – attractive to many who wish to move to Mallorca for its slower pace of life.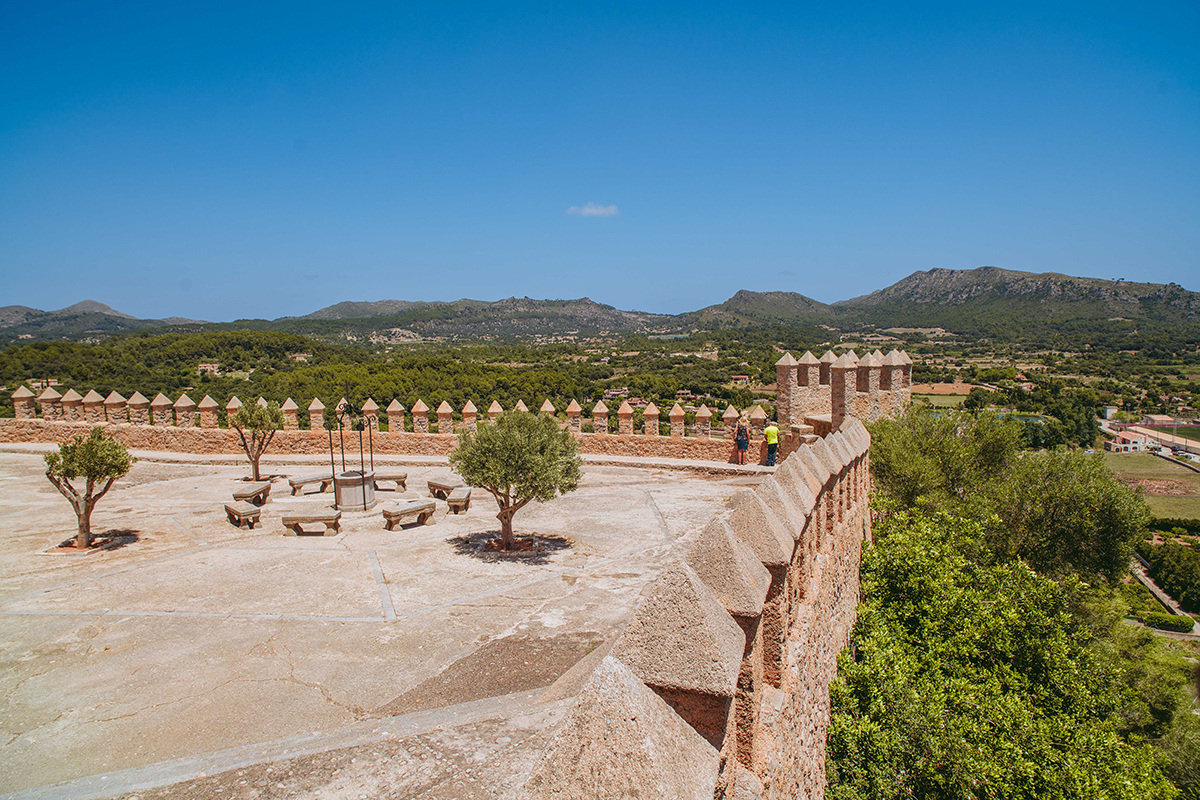 11. Artà
Arty
Artà
, in the north-east corner of Mallorca, is a less-discovered gem; a traditional town with a thriving theatre and cultural programme. Ever present, up on a hill overlooking the town, the monastery of San Salvador seems to watch over its inhabitants. A total of 180 steps, starting at the parish church, will take you to this interesting sanctuary with its distinctive fortress walls.
Life is appealingly slower in Artà. Should you wish to stay awhile, Forn Nou is a stylishly simple hotel with a recommended restaurant. Once a bakery, it's a relaxed place to enjoy delicious modern-Mallorcan food – with great views from the rooftop terrace.
Read more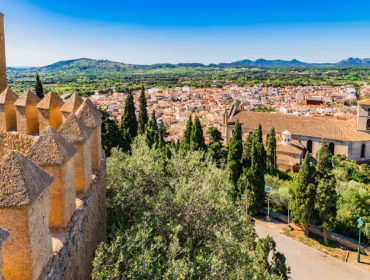 Artà is full of surprises; naturally reflecting its seamless blend of nature, heritage, tradition and modernity, it really is a uniquely special corner of Mallorca.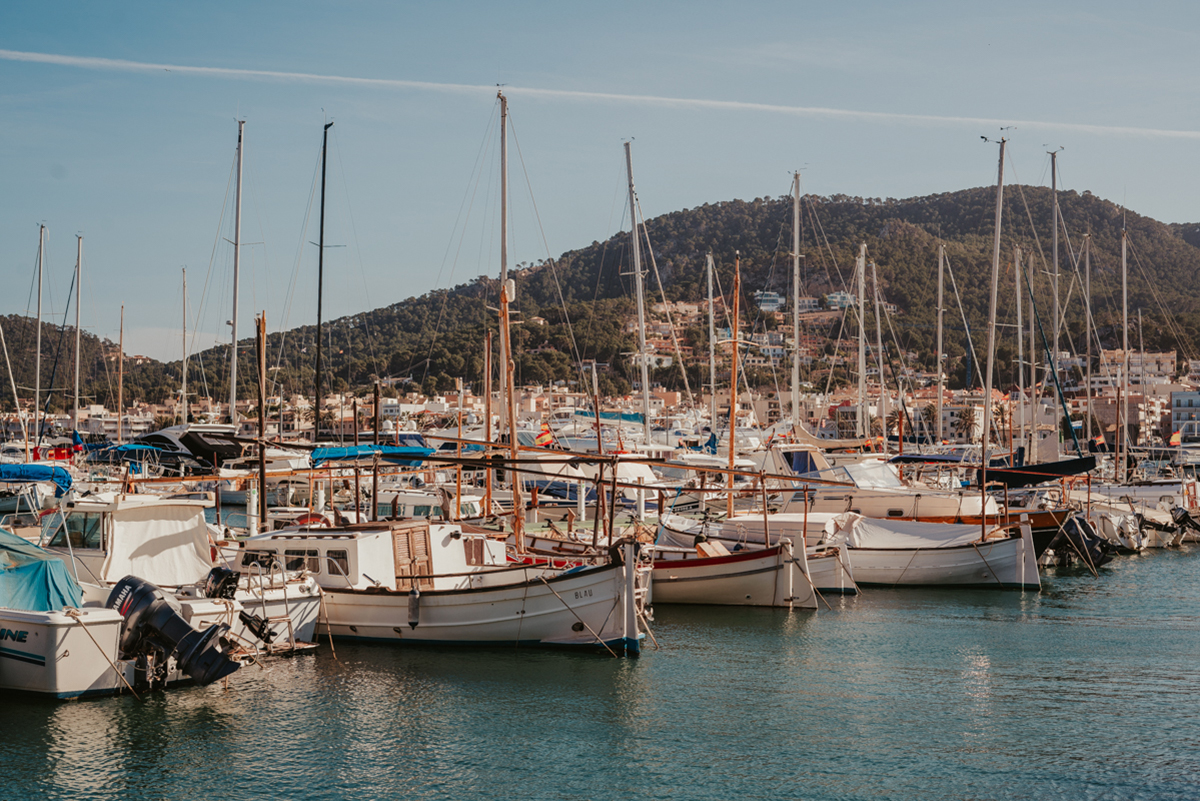 12. Port Andratx
A town long beloved of international residents and chic visitors,
Port Andratx
is blessed with affluence and it shows. This exclusive haven situated far from the madding crowds on the island's south-west tip, is a stone's throw from ravishing beaches and beauty spots.
A seductive combination of Med, mountains and marina make this one of the most desirable places on
Mallorca
to live or own a second home. You'll discover cosmopolitan bars, restaurants and shops, and perhaps spot a well-known face; Claudia Schiffer, Tom Cruise and Michael Schumacher have all owned property here.
Read more

Port Andratx is home to some of Mallorca's best seafood, an international sailing club as well as fantastic restaurants. Find out more in this hc/ guide!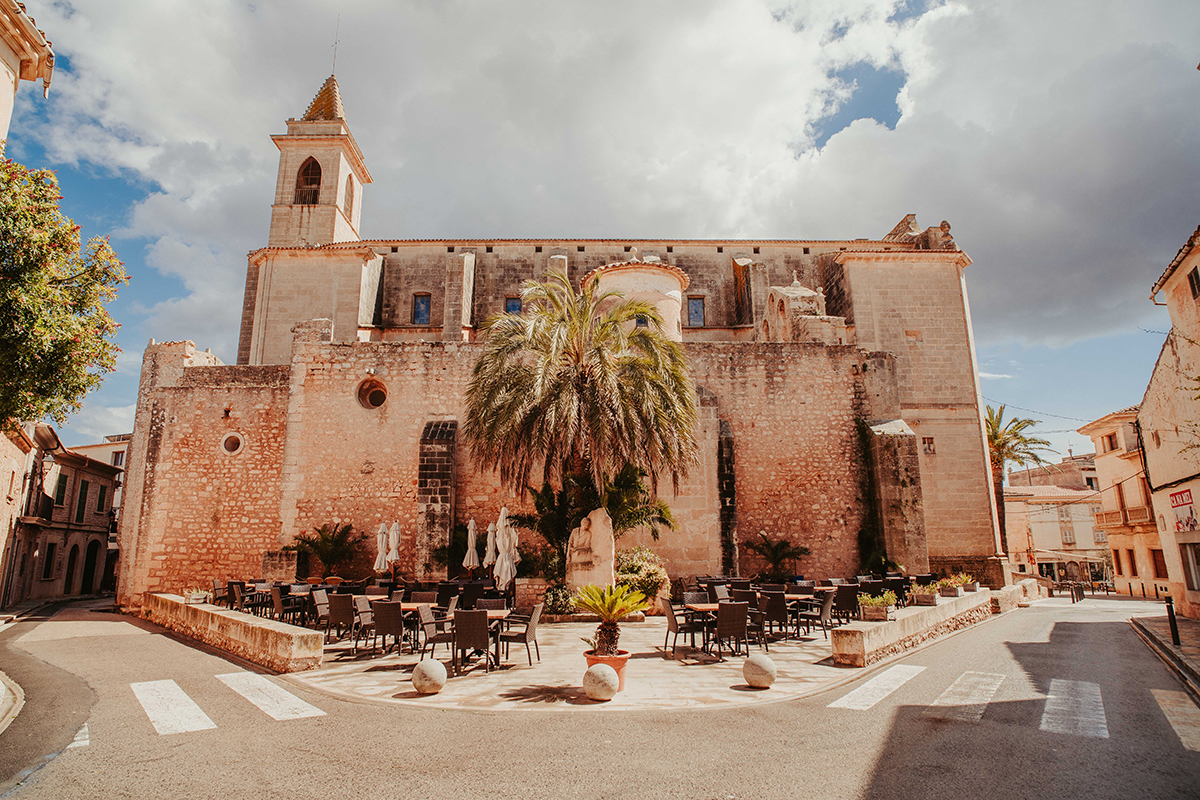 13. Santanyí
Like a jewel around which a series of beautiful beaches cluster,
Santanyí
basks in the sun of the south east. Monuments and an old, original gate give away the town's proud stonemasonry heritage, as does its golden stone architecture.
Perhaps owing to the special light or the photogenic scenery, Santanyí is a haven for artists and there are several galleries. Visit on a Saturday and combine a little art exploration with a leisurely stroll around the excellent weekly market.
Read more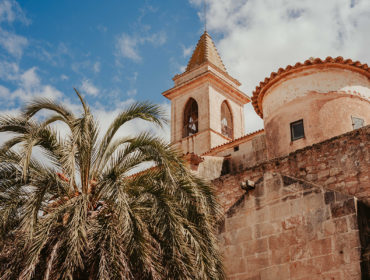 Find out all you need to know about Santanyí in Mallorca. From living in the area to the town's best hotels, restaurants and local events.
Getting inspiration for your holiday to Mallorca? Our aim is to compile all the hottest tips, trends and places into good-looking articles you'll enjoy scrolling through. We hope you're curious to discover the most beautiful towns on Mallorca for yourself, someday soon…
We are always pleased to hear from you, so do send us your feedback by email to: office@helencummins.com
Fall in love with Mallorca!