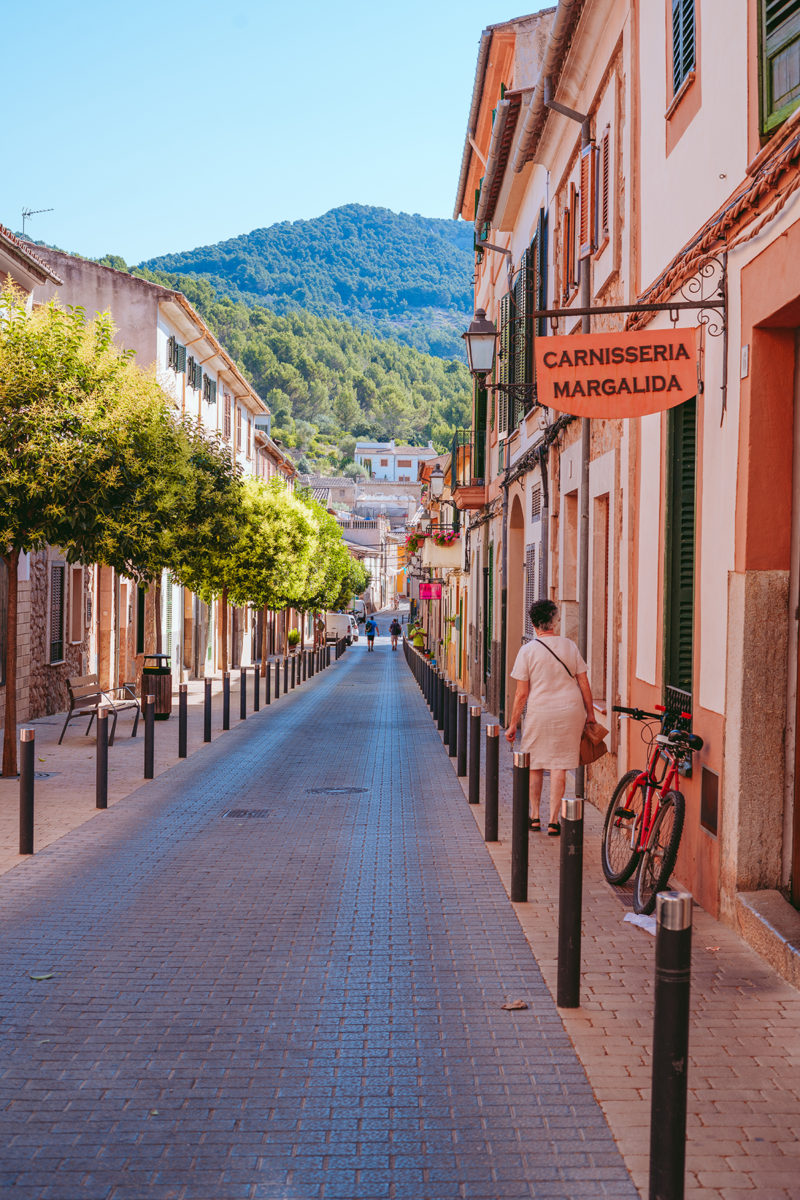 There is no denying that the fast-road into Palma has increased buying interest in Esporles, allowing residents to hit the city in just 20 minutes. It is one of the UNESCO protected Serra Tramuntana mountain villages, but is more accessible than the likes of Deià or Valldemossa which is not on the radar of most tourists.
Those living in Esporles include mostly Swedish, German, Dutch and French families attracted to the quietness of the village. This, combined with the beauty of the mountains, locally farmed produce, outdoor sports and accessibility to the west coast has helped boost the property market here. The area's year-round lifestyle ties in with the cycle of agriculture here. Those with a passion for wine and olive production are drawn to this area as it has some of the best terrain the island has to offer. Many homebuyers who purchase property in Esporles, opt for a sizeable vineyard and olive grove attached.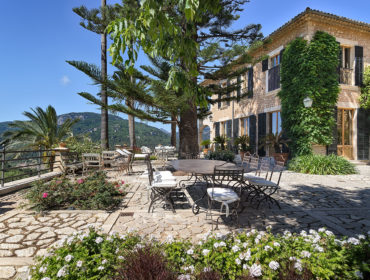 Buy property in Esporles, in the heart of the UNESCO Serra de Tramuntana mountain with easy access to Palma, the airport and the west coast.
The village centre is defined by one long street running along the torrent (stream), and is framed on either side by large Spanish Plane trees and old-style stone architecture. The main street, Calle Joan Riutort, joins Calle de sa Rectoria which plays host to the much-loved Saturday market. You'll find sweet townhouses in centre and then further behind larger detached homes, from traditional Mallorcan villas to modern, sleek gated residences.
It's a pretty village which, in recent years, has seen a spike in internationals seeking residency. Property in Esporles largely consists of traditional Mallorcan townhouses, which for those seeking authentic island living certainly hits the spot. Expats who have lived in Esporles for some time have commented on how easy it is to settle in and build a relationship with the local community. Knowledge of Spanish is strongly recommended though, as with most villages in Mallorca.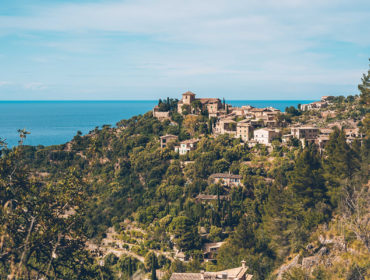 Majestic mountains and picturesque villages form the Serra de Tramuntana, where many people choose to escape the rat race and enjoy tranquility.
Good to know about Esporles
Local language
The local dialect is Mallorcan which is co-official with Castellano Spanish. Note that a number of the local shopkeepers do not speak much English.
Main Industry / Commerce
Esporles is renowned for its water supply and natural spring, so is home to a lot of agriculture. Olives and oils, oranges and wine are the main products. The historic textile and cardboard industries have now disappeared and factories have become residential buildings.
International Schools
Escola Global is the closest international school for early years through to secondary. For secondary school children, there are six well-known international schools located closer to Palma, including Green Valley in Son Vida.
Distance
25-minute drive from the airport
20-minute drive to central Palma
18-minute drive to Port des Canonge (the closest coastal point)
50-minute drive to Port d'Alcúdia
Transport
Bus: From Palma airport, take the EMT bus number 1 to Palma's Plaza España. Then catch the TIB bus number 200 from the bus station which runs between Esporles and Palma leaving approximately once every hour. This bus also connects Esporles with the nearby villages of Banyalbufar and Estellencs.
Parking: On street parking is available throughout the village at no cost and there are also two street-level car parks.
Taxi: There is a taxi rank at the bottom of Calle Jaume I, where it meets the main road. Alternatively, you can call Esporles Taxi directly on +34 665 82 30 23.
Saturday Shopping & Market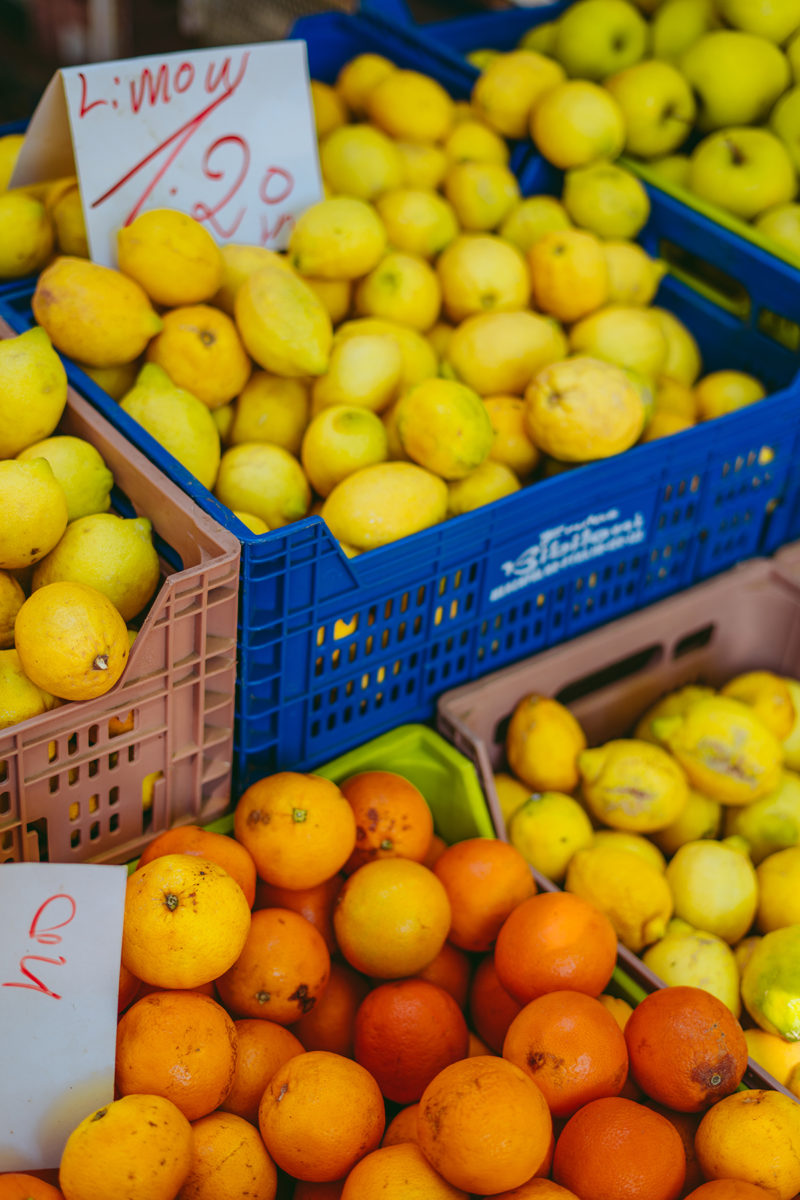 Cradled in the foothills of the Tramuntana, this quiet village of well-kept stone town houses plays host to a market every Saturday (Mercadillo de Esporles).
The Saturday rhythm is a laid-back affair, it is a café-market-shop experience that frequently concludes at Es Brollador Restaurant. All the action takes place at the top end of the street, on the stretch of terrace opposite two lovely bakeries, Ca Sa Camena and Ca'n Oliveret. Start at around 11am with a coffee at Es Passeig and then enjoy a casual chat with the stall holders stationed at the front.
The market boasts a superb cheese and local meats stall, an extensive selection of fruit and vegetables, an olive and nuts stall and another dedicated to plants. Although many residents will drive out-of-town to one of the national supermarkets, this market is still a firm fixture in the weekly calender. It is an important aspect of living in Esporles that the local community support the local trade and farmed produce. Local bread, ensaimadas and meringues are always sought-after at the C'an Oliveret bakery. If you've got guests staying with you over the weekend, then this is the place to go and pick-up your pastries.
Before heading to Es Brollador Restaurant for a post-market glass of wine, it is worth visiting two much-loved boutiques in Esporles. S'Arbocar stocks health foods and quality oils and has a blacksmith's lathe (tourno herreo) as the main counter – certainly worth a peek! At the neighbouring Artimanya7, you will find an upholstery workshop that residents love. Alongside this, the store has a selection of trendy gifts, homeware and baskets, all original and selected from local trade fairs.
Esporles in photos
fg_lazyload
Esporles streets
Esporles
Plaza
Passeig del Rei
Saturday Market
Saturday Market
Esporles
Cycling in Esporles
Parròquia de Sant Pere
Polo Cup event
Passeig del Rei
Camí del Correu Hiking route
Experience Esporles
If you are more attracted by mountains than sea-views, Esporles is a great place to enjoy hiking, cycling and to try out local produce and the wine of Es Verger.
At the end of the main road, in the direction of Banyalbufar, the dominant Neo-Gothic church stands proud and has an impressive interior. Close by, the dry stream lining one side of the village develops into more of a 'torrent' where the local children love to swim.
With some serious gradient on offer, this is a popular place for cyclists to either base themselves or to make a pit-stop. Key routes out are from Esporles to Banyalbufar and to Alarò, where cyclists can be seen tackling the winding roads, steep climbs and descents. Watch out for the motorcyclists – the chicane route to Banyalbufar has become a training ground for young blood that like to burn trail-bike rubber!
Hiking in this area of Mallorca is clearly one of the ways to see and feel key highlights. Esporles is renowned for trekking the ancient pathway, with the most popular hike being the 'Old Postman's Route' from Banyalbufar to Esporles which forms part of the GR221 or Dry-Stone Route and offers some of the best views of the terraced landscape, natural springs, forest and sea views. Climbing is also popular and down by the Es Verger winery, there is a popular spot.
The nearest golf club, Son Termes, is just a ten-minute drive away. It is known for being extremely hilly so a golf buggy is definitely required. Of course, for more variety in terrain and difficulty then a 20-minute drive to Son Vida is worth-while. Here, you'll find three of the best golf courses in Mallorca, all within a five-minute walk from each other.
Events in Esporles
Fira Dolça
The largest annual event in Esporles is the food festival  'Fira Dolça' which celebrates the best pastry products on the island. This one-day festival takes place early October where you will find sweet and savoury snacks, baking and cooking demonstrations. Residents can book a stall and showcase their own wares – local Jeff Harter, the renowned American chef on the island, once prepared his own tacos and tequila cocktails.

Nit De Foc
On the evening of 23rd June, the locals get together to celebrate in honour of Sant Joan (John the Baptist). Also known as the Night of Witches and the Night of Fire, this lively event marks the beginning of summer with a big bonfire along with street parties. The festivities are typically traditional Mallorcan, so they include fireworks and devil dancing (Correfoc) in towns across the island.
Engel & Volkers Polo Cup
In the beautiful finca of Son Coll, a 15-minute drive from Esporles, the annual Engel & Völkers Polo Cup takes place in August. The prestigious charity polo tournament has been running since 2008, hosting around 500 attendees over two days.
Loftotel Canet
Every year at LoftOtel Canet, the local agri-tourism hotel and popular restaurant, several events are held from electronic music parties to Catholic communions. With up to 200 children per communion, each celebration is akin to a large wedding! Youngsters dine with their family and friends and then enjoy hours of fun playing in the on-site water park.
La Granja
On certain occasions during the high season, there's Mallorcan music and dance on display at this 400-year-old museum. New residents will be interested to know that the venue can be booked for weddings too.
Restaurants in Esporles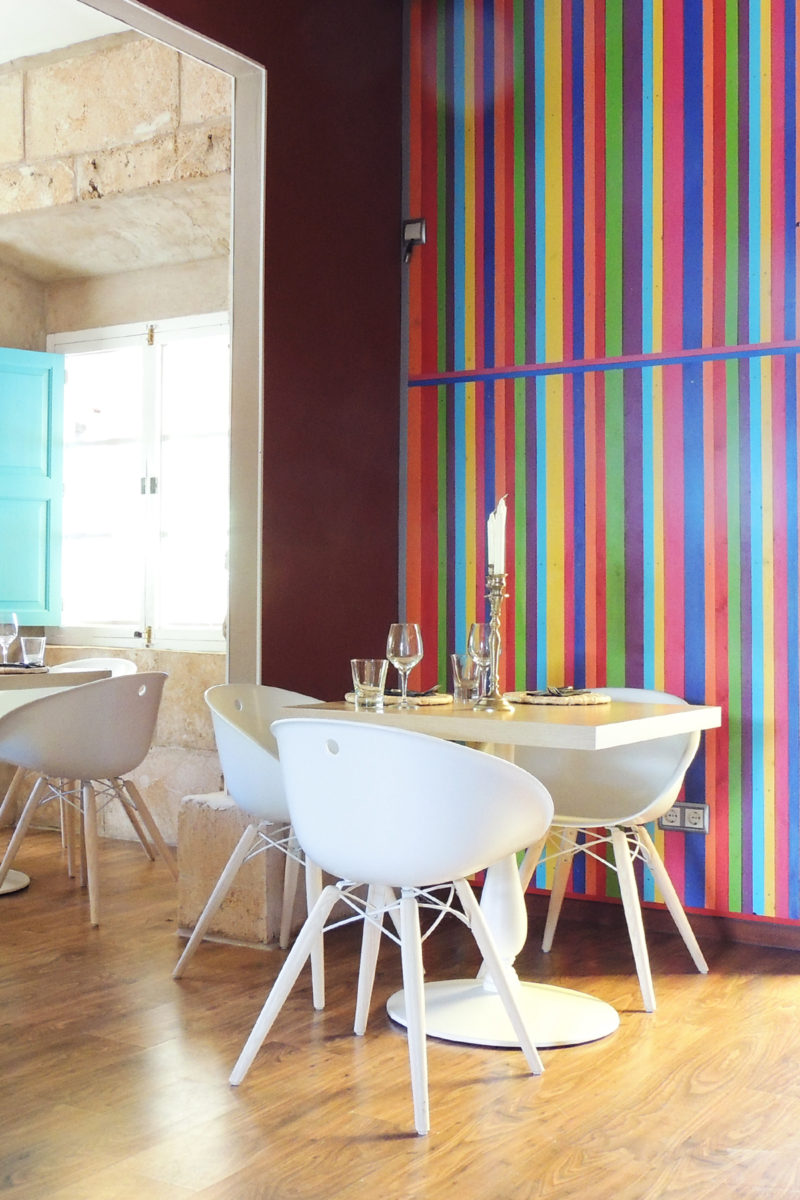 There are several highly regarded restaurants in and around Esporles. Since 1985, the local mecca Meson La Villa on Calle Picassa has been creating succulent wood-fired asados (roasts). It is well-reputed for its traditional suckling pig, cooked Castilla Leon style. Patrons travel from all over the island to enjoy pig and lamb cooked in this very traditional way.
Fabulous for families with children, the Restaurant Quay within Loftotel Canet also attracts customers from further afield. The covered terrace and garden is one of its many alluring features, although many will be drawn to this place for its fresh, and organic ingredients. Both vegans and vegetarians are well catered for here, which is rare outside Palma. There's also much good news for parents, because children are free to use the water playground free-of-charge. Aside from the resident donkey, large gardens and great children's facilities, Chef Marcelo Rappold offers agri-tourism inspired a-la-carte in the evening, and from Friday to Sunday there is a well-priced set menu.
Esporles is well-connected to the west coast by car so when it comes to seafood, Can Toni in Port des Canonge is a recommended place for lunch. Although this restaurant is absent of a sea view, it comes highly recommended by Esporles residents. Try the fresh seabass or calamari a la plancha washed down with a glass of Banyalbufar's finest Malvasia wine.
Of course, the alternative to heading out to a restaurant, is to have a well-reputed American chef create a gourmet feast for you at home. Chef Jeff Harter, who trained at Adria's renowned El Bulli restaurant, can happily rustle anything up from local paella to an eight-course pairing menu. He is also an expert in vegetarian and vegan cuisine.
Nightlife in Esporles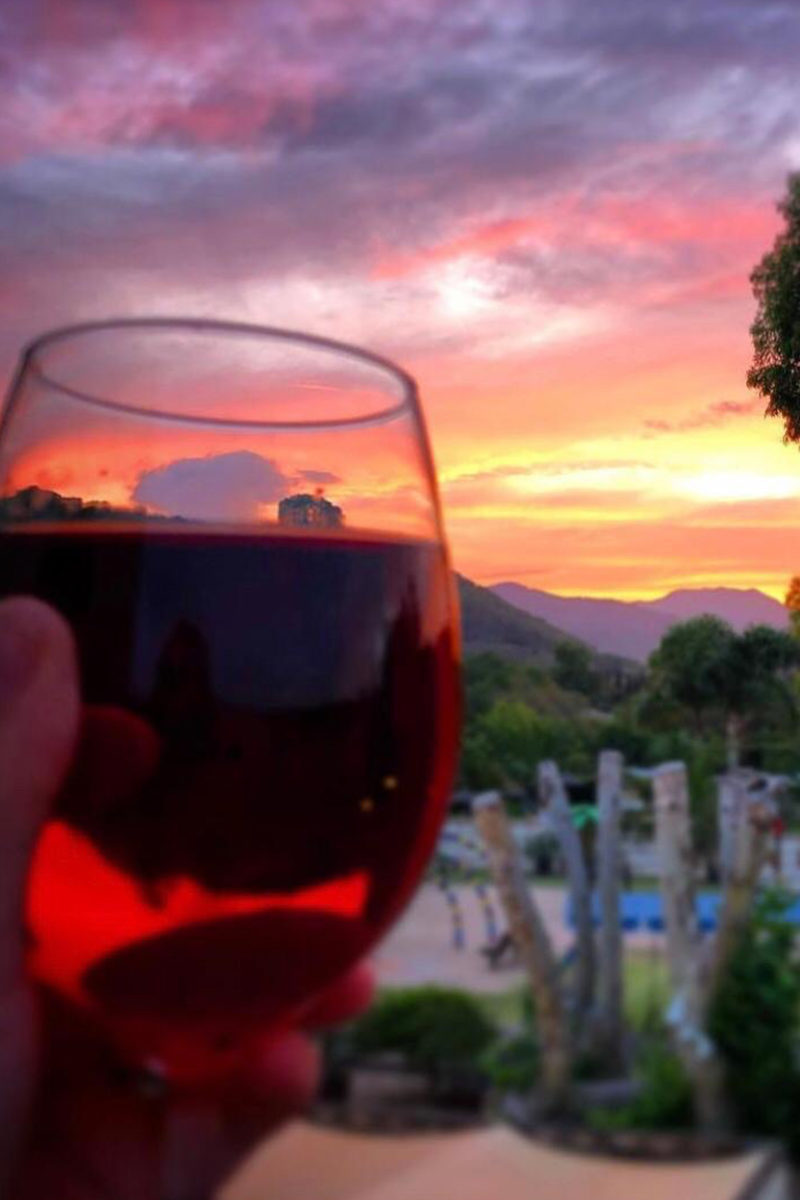 Esporles, being a small mountain village, does not boast much in the way of nightlife. However, what does exist is a network of local bars, which provide the perfect setting to relax with a quiet drink. On the main stretch of terrace, the most popular local joint is Es Brollador, which is open late in the summer months and offers live music on a Saturday evening.
Sundowners will also enjoy The LoftOtel's Quay Restaurant for a drink in the fresh mountain air just outside of the village. However, those in search of a more vibrant nocturnal scene can make the 20-minute drive to Santa Catalina in Palma.
Hotels in Esporles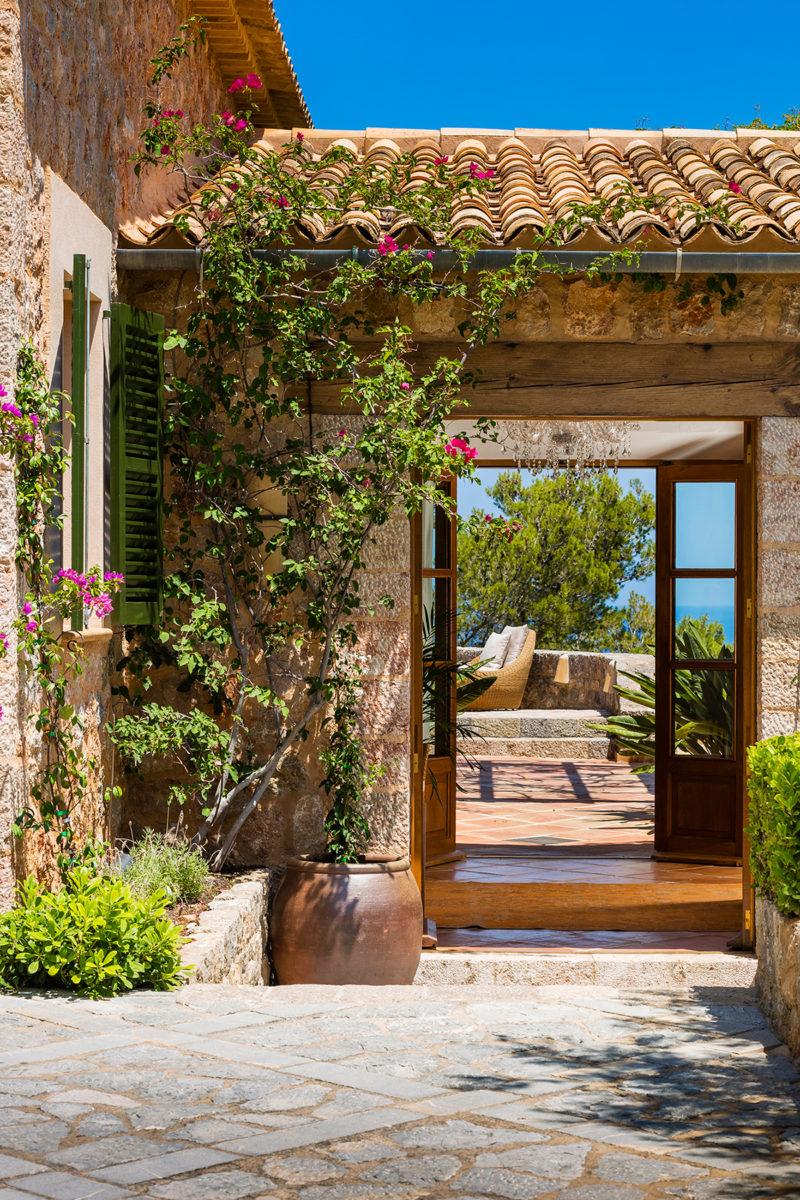 Son Bunyola
Founder of the Virgin Group, Sir Richard Branson states that his tripartite of private villas in Son Bunyola are his favourite Mallorcan retreat, just 15 minutes outside of Esporles centre. Guests enjoy the stunning beauty of the Mediterranean from the tranquillity of a private villa. This vast estate covers 680 acres of stunning landscape and includes three villas, which can be hired exclusively throughout the year.
Loftotel Canet
On the main road from Esporles towards Palma lies the estate and hotel Loftotel Canet. Three young and dynamic Germans (Martin, Daniella and Marcelo) have worked hard to make this diverse venue come together. Once an old farmhouse, it has now been converted into a modern 4-star that can accommodate up to 40 guests. One of the master suites has an intriguing split-level layout with high ceilings, cylindrical stone shower and funky works of art. The hotel has a swimming pool with Bali beds, a tennis court and water wonderland for children.
Agroturismo Son Galceran
Situated just outside Esporles, this quintessential boutique hotel is set within an 18th-century estate with large swimming pool and lush valley views. It is a peaceful hotel where guests can unwind and relax. There are three types of double room and an apartment available, all put together in true Mallorcan style. Open fireplaces, marble tiles and a grand piano are just some of the features you can expect to find.
La Posada del Marques
This boutique hotel in Es Verger, (around 10 minutes' drive from Esporles) is set within a luxury 16th-century finca, surrounded by beautiful countryside. The suites are opulently decorated and come with access to a huge sundeck, spa facilities and elegant restaurant. The hotel is favoured for its location and many guests staying at the La Posada del Marques are usually staying for a wedding. The grounds offer the perfect venue for special events.
Property in Esporles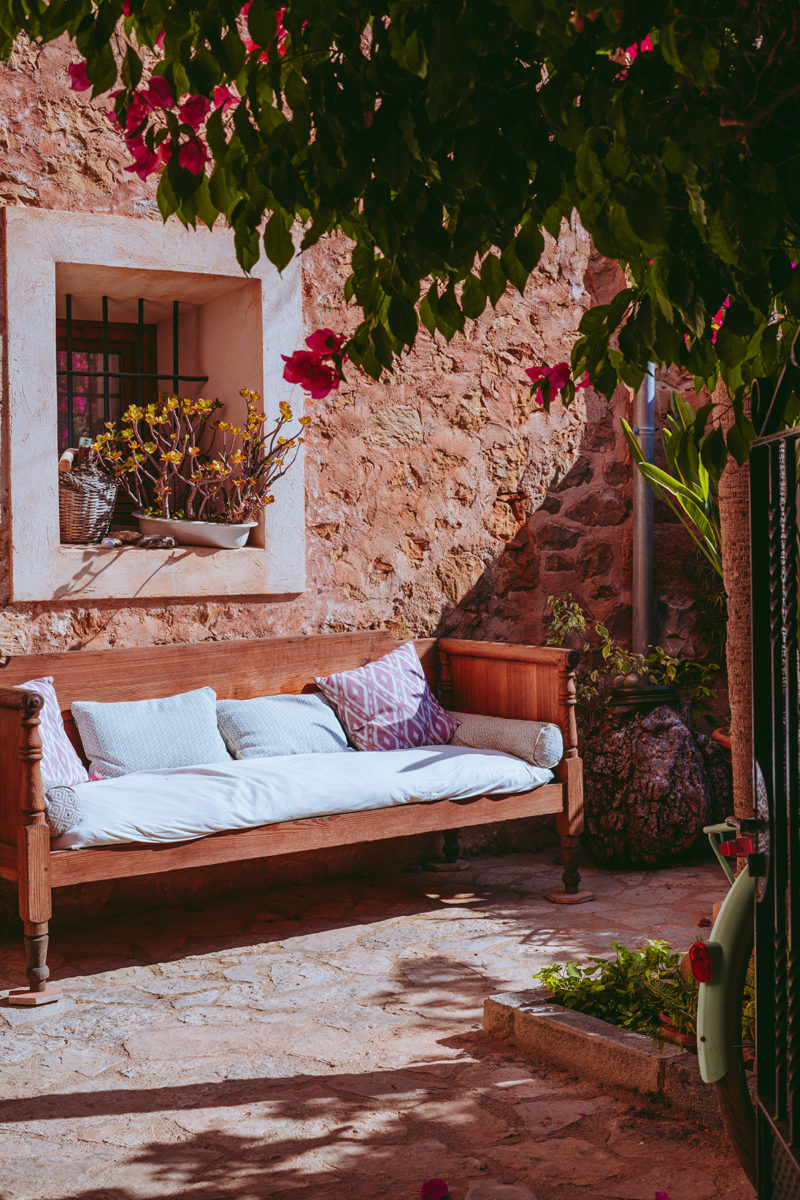 Esporles boasts the beautiful UNESCO heritage protected Tramuntana mountains combined with proximity to Palma, perfect for commuters and nature lovers, and this is reflected in the house prices in the area, comparable to, but slightly lower than the prestigious mountain villages like Deia and Valldemossa. The village is smaller than Alaró or Soller, but the atmosphere is active and sociable.
The classic architecture seen throughout uses well-preserved blonde stone and some houses feature 300-year-old walls. The houses are authentic with lots of character, much like the stunning reformation of La Bellesa by Barr Baleares, which incorporates natural stone walls and classic wooden beams.
Properties in the centre of the village were built with the typical Mallorcan roof, Tramuntana chimney and you'll find that most have a patio terrace. One of these, renovated and right on the main street can be bought for around €400,000.
Outside of the village, from Es Verger to Son Capaspre and Mirant de Mar, there are a whole host of stunning country fincas nestled into the mountainside, some with their own vineyard or olive grove. Property here ranges from a new-build four-bedroom country house at €2,980,000 to a six-bedroom country estate €5,500,000, right up to a grand country manor house for around €20 million.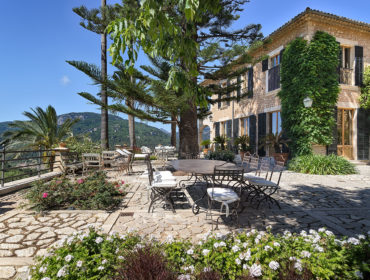 Buy property in Esporles, in the heart of the UNESCO Serra de Tramuntana mountain with easy access to Palma, the airport and the west coast.
Business & work in Esporles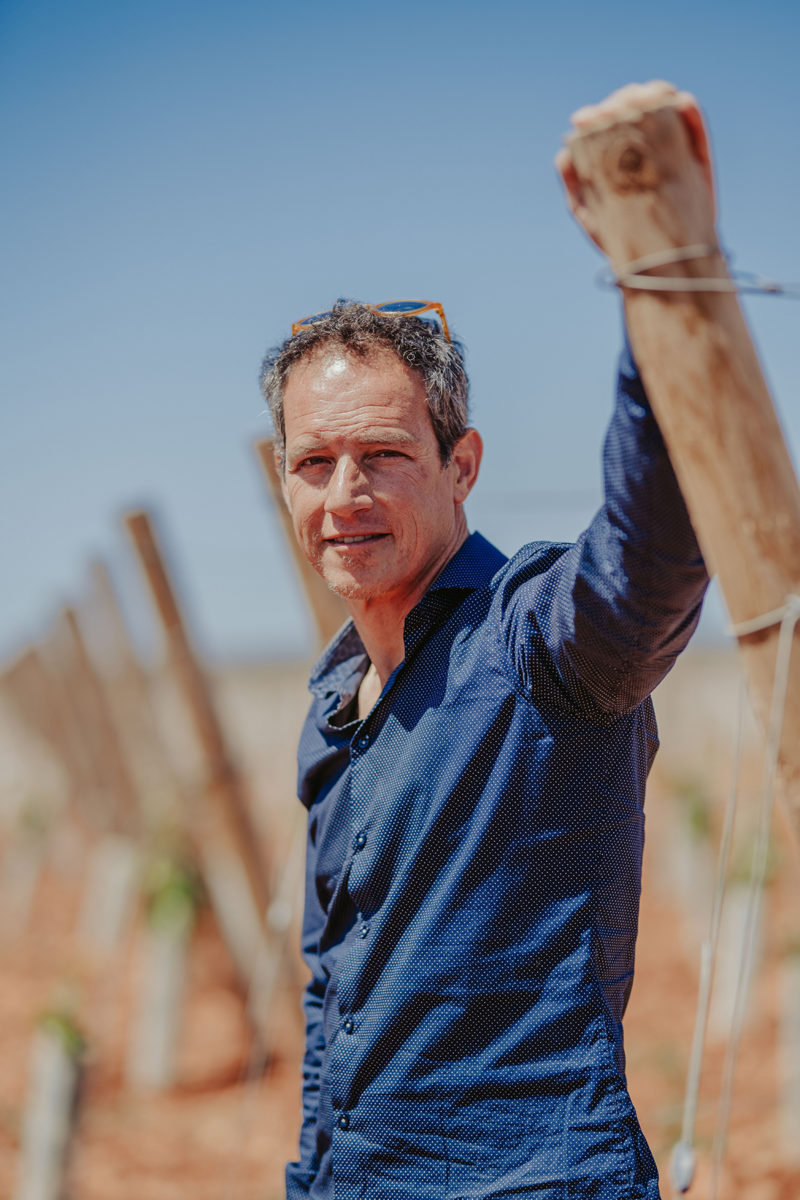 Historically, Esporles was known for production of textiles and cardboard due to the amount of rainfall in the area. The weather here is slightly wetter and more humid compared to coastal areas and you'll sometimes see snow in winter.
Farming for olives, oranges, almonds and wine are particularly prevalent here. Residents of Esporles have always relied on agriculture and livestock to make a living. The terrain surrounding Esporles is superb for wine and olive growing, and just a short drive from the village you'll find two quality olive oil producers: Es Verger and Son Quint. The award-winning Es Verger is a boutique winery, privately owned and run by the friendly Fullana family. Mallorca Vineyards, a company run by Jaume Fullana, are happy to help out those interested in working with wine. Prospective buyers interested in running their own vineyard will do well to talk to someone like Jaume, who has years of wine-making in Esporles under his belt.
In addition to farming and agritourism, a significant number of residents work in different sectors. Today, international residents from superyacht captains to aquatic researchers are attracted to living in the area. Imedea Research Centre is in Esporles and close by is Mallorca's out-of-town technical hub, Parc Bit, which has a Microsoft innovation centre on site.
People: Locals & celebrities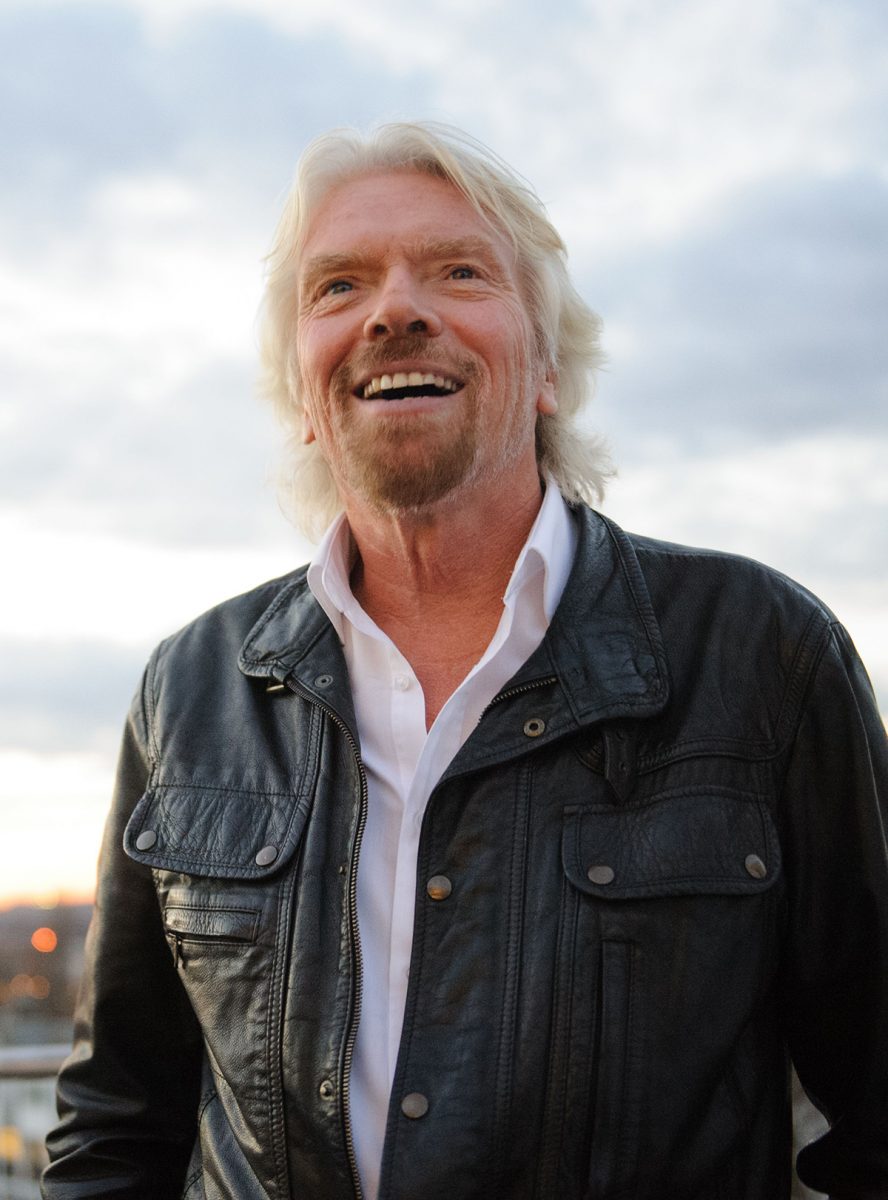 Overall, there is a low-key community in Esporles unified by an appreciation of nature, where a Swiss Bank owner will rub shoulders with a Mallorcan local. On the way to Es Verger vineyard, is where legendary singer Annie Lennox owns a house. Richard Branson also owns property nearby and has expressed, many times in interview, his love for the area.
Michelle Obama, flew long-haul for two years on the trot, to stay at the Ses Planes estate for a few days of relaxation. The mansion, owned by businesswoman Marieta Salas is situated just outside of Esporles towards Palma. Ses Planes has no less than nine bedrooms, nine bathrooms, a pool and a spa. Marieta is the owner and breeder at Ses Planes which is renowned for being a stud farm. The business started many years ago when her father bought three, very unique, Arabian mares.
Last Word
Esporles is located within the picture-perfect UNESCO Serra de Tramuntana mountain terraces and valleys, yet is well connected by road to Palma, the airport and close to the west coast. The village is a quiet place to settle down and unwind from it all. It is a popular choice for expats looking for local produce on their doorstep, as well as hiking, cycling and climbing routes. Esporles is a great year-round location for permanent residents as it is not a hot tourist spot – only really appealing to agritourism clientele. The village has always been associated with neighbouring Valldemossa and Banyalbufar, so it therefore not surprising that real estate has done well in the area.