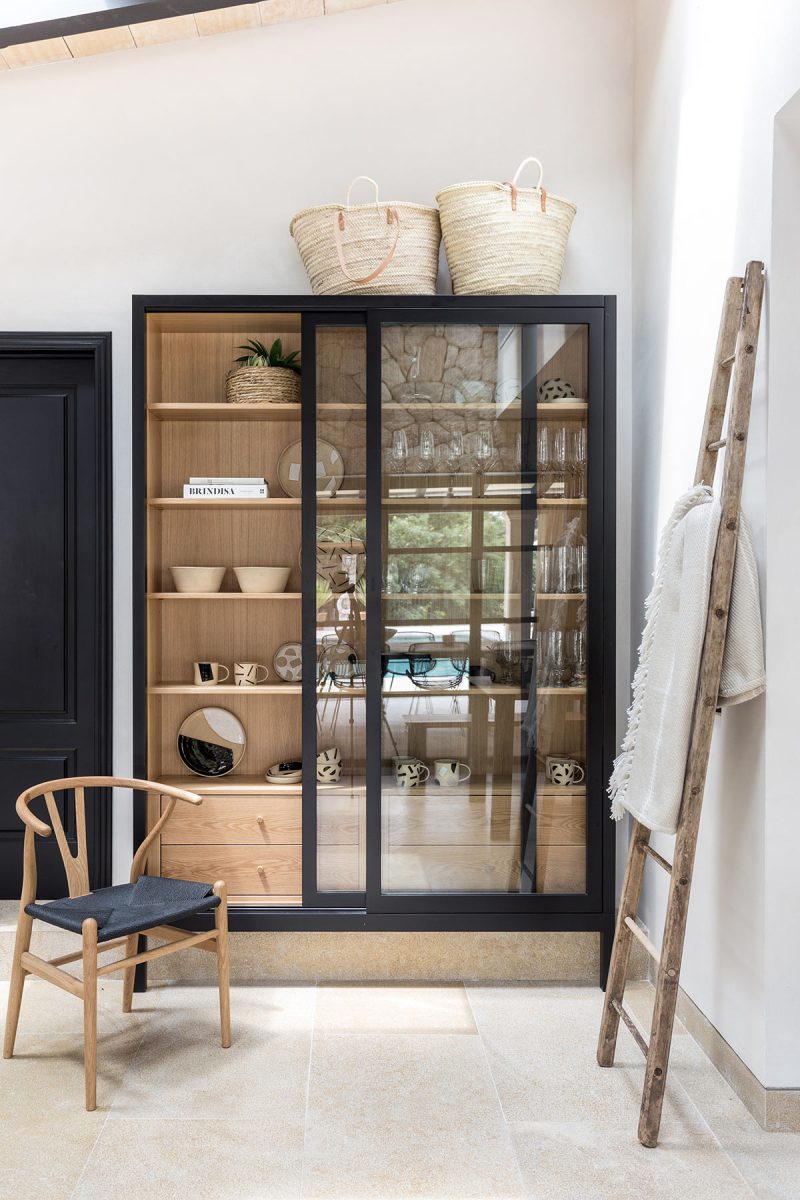 The low profile yet multi-level layout of La Bellesa lends itself to the surrounding rolling landscape; embraced by a clutch of dry stone walls, the property mirrors the traditional marges of rural Mallorca beyond. Inside, every beam, stone wall and metal-framed aperture align. Runners of pebble-inlaid cement divide spaces, taking the eye through structural sight lines and open plan areas both inside and out.
Internal walls combine natural textured finishes, dry stone feature walls and wood panelling. Linen, rattan, hessian and cotton voile provide a light and airy backdrop and contrast with matt black metal beams and detailing throughout. Outside, stone walls and steps frame the 50-metre climb from the entrance to the lofty terrace above. Traditional Mallorcan planting, designed by a local landscape gardener, is already making its home amongst the terraces which adjoin each of the villa's suites.
There are five bedrooms in all – plus a separate annex room – finished in muted tones with stone floors, basket weave lighting, and rustic wood furniture. The grounds cover almost 4,000 square metres, and include a swimming pool and garden dotted with fragrant orange trees and various sunny spaces. A hot tub can also be found on the highest terrace, which overlooks Esporles village and the surrounding verdant valley.
La Bellesa resulted from truly multinational build, employing materials and specialist skills from nearby villages as well as the UK, Morocco and beyond. "Everything I have learnt over the past 20 years in the industry has been poured into La Bellesa," says Stuart Barr, founder of Barr Baleares, as well as the UK-based Barr Group.
"As a joiner and cabinet maker by trade, I live by proportions, positioning and alignment. I have been able to express these three principles in every aspect of the villa. Marrying them with local techniques and materials has made the project unique. The end result speaks for itself and I hope that it will be enjoyed for years to come."
Photos: Luis David Fernandez Lao
Address details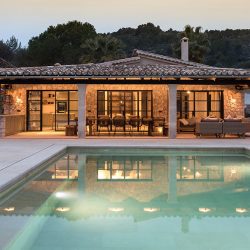 BARR BALEARES
C/ Sa Rectoria 15, Esporles