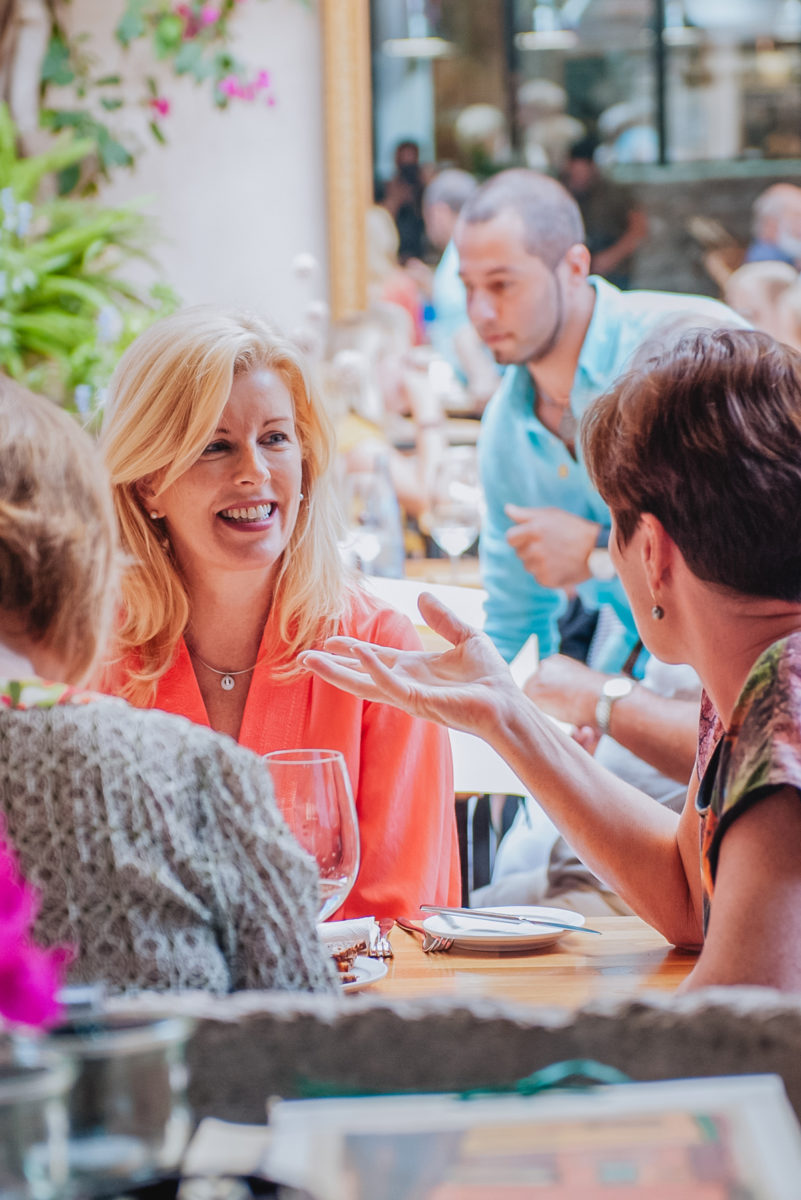 What endears many people to Mallorca is its timelessness. Sóller is one of those island towns that seem to belong to a gentler era – while still offering modern comforts and conveniences.
Life is good in the aptly-named Golden Valley. Those living in Sóller are spoiled by nature, history and a real sense of community. Evidence of successful citrus trade is all around in the finery of Modernist buildings and the grand Baroque church. Sitting proudly in the main square, Sant Bartomeu adds a picture-postcard backdrop to the comings and goings of daily life. Prospective buyers discover a wealth and breadth of interesting property in Sóller.
This is what Sóllerians do so well; strong connections to each other, and not at the exclusion of foreigners. International residents are welcomed into a diverse mix of nationalities, all of whom have eschewed the fast lane in favour of a slower place. Meetings at bars and cafés happen all day long, lending an atmosphere of conviviality around town.
Maritime trade may have peaked two centuries ago, but Sóller still feels rich. What it lacks in bling it makes up for in bountiful citrus and olive groves, the Serra de Tramuntana soil producing not only crops but bright flowers and vegetation. And, of course, the nearby coastline, the sparkling Med a mere 10 minutes' drive away.
Forget everything you think you know about 'ex-pat Spain'. Sóller is a multicultural community of Scandinavian, British, German and French residents blending with not only natives but those Spaniards relocated from other regions. They all hugely benefit from a Mediterranean lifestyle, and diet rich in heart-healthy fruits and vegetables, the freshest seafood and the golden elixir of extra-virgin olive oil.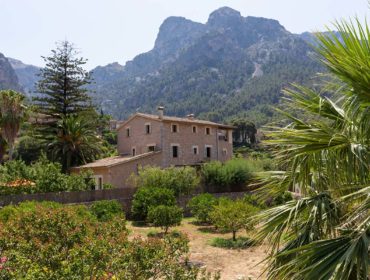 Over the past decade, Sóller has become increasingly popular amongst international buyers. Its pretty, quaint and has two sandy beaches close by .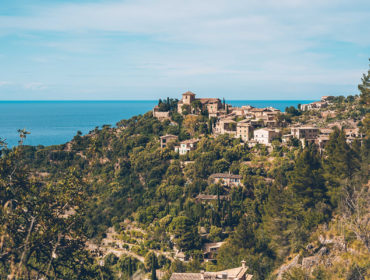 Majestic mountains and picturesque villages form the Serra de Tramuntana, where many people choose to escape the rat race and enjoy tranquility.
Good to know about Sóller
Local language
Away from Palma and the southwest islanders do tend to speak their native Catalan (or Mallorcan, the local dialect) and the same goes for Sóller. However Spanish (Castellano) is widely spoken, as are English, German and Swedish. You may even hear some Russian.
Main Industry / Commerce
This is big second-home territory and a flourishing industry has sprung up around real estate and property maintenance. Thousands return to the area for vacations every year and tourism supports a large proportion of Sóller inhabitants. In addition, the citrus trade continues to this day.
International Schools
A decent proportion of Sóller children commute to international schools in the southwest. It takes 40 minutes or less to reach Bellver College, The Academy, Baleares International School and Agora Portals.
Distance
35-minute drive from the airport
30-minute drive to central Palma
50-minute drive to Port d'Alcudia
15-minute drive to Hospital Joan March
Transport
Train: Is there a more genteel way of travelling than the Palma – Sóller wooden train? The journey takes an hour, with a varied timetable throughout the seasons.
Bus: The L211 bus takes 40 minutes from Sóller to Palma.
Parking: Thankfully, parking is easier in the old town than the port. A good tip is to park alongside the main road into town, Carretera de Sóller, where there are plenty of free spaces and it's just a short walk to the centre. There are three municipal car parks, and on-street parking marked by blue bays, though time is limited in these. Beware of zealous parking officers.
Taxi: You'll find a permanent, year-round taxi stand opposite Sóller train station in Plaza España. The charge to Palma is between 35 – 50€.
The Orange Harvest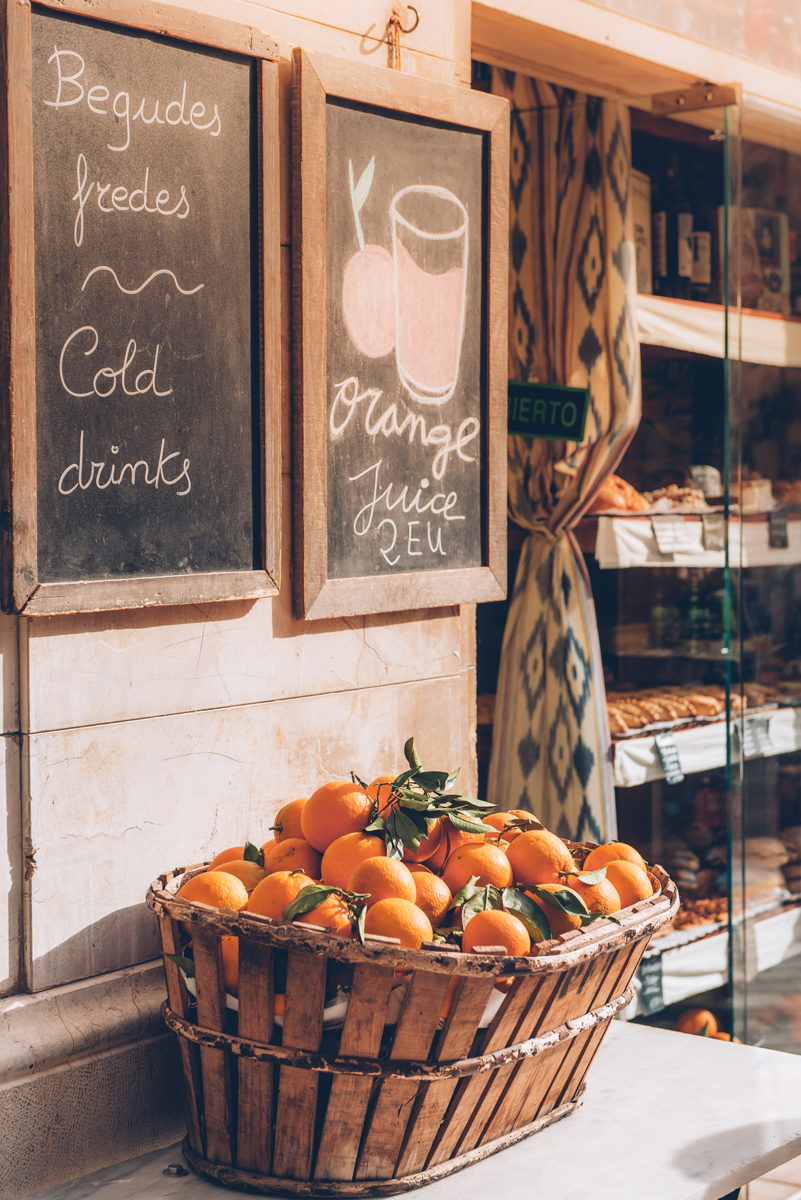 Juicy, bright and mouth-wateringly succulent, the Sóller orange is the area's star turn. Each year this nectar of the Gods is celebrated with its own special festival. Manacor de la Vall has its mushroom fair; Selva its olive fair and Sa Pobla celebrates potatoes. Here in the Golden Valley, the centuries old Cantoneta orange is the prize.
The favoured fruit of King Louis XIV, who decreed the Palace of Versailles serve only Sóller oranges, is part of everyday life here. Packed with health-giving sweetness, freshly squeezed glasses are available all over town. A shot a day is a ritual for many residents.
Early June sees the start of Fira de la Taronja, and for the next two weeks, orange is the new black. Restaurants concoct special menus incorporating citrus as a star ingredient, while shops and market stalls spill over with orange delicacies. Look out for Angel d'Or liqueur made from Cantoneta oranges, and the best fruit-laden marmalade.
An abundance of freshwater springs and fertile soil make for superb growing conditions in this region of Mallorca. A boom in trade with Europe, France in particular, facilitated Sóller's wealth. To this day, producers continue to demonstrate ingenuity by increasing exports to other European countries, especially Germany. Across the island, people receive fruit baskets delivered direct to their homes from Sóller's orchards. The Sóller orange continues to thrive, nourish and delight.
Sóller in photos
fg_lazyload
Sóller Tram
Sóller's Plaza
Sóller's Plaza
Soller's church
Sóller's Plaza
The Salvia Hotel
Sóller train
Hiking in Sóller
Ecocirer Hotel
Experience Sóller
Sóller is a place made for strolling. With many narrow side streets off the main square, you'll want to take your time perusing the small independent shops and delis, before settling at a welcoming café for a café con leche and some people watching. A friendly place, you never know who you might meet; there are plenty of interesting, multilingual faces in this town.
Spend prolonged periods here, and you might also find yourself taking a jaunt around town on a bicycle, as many choose to. There's something about a bike with a basket that fits Sóller's vintage feel very well. In between loading up on the freshest produce and delicacies sourced from the array of bounty-laden stores, or the Saturday market, you'll perhaps stop for a rest at the botanic gardens. Calm, beautiful and laden with fragrant Mediterranean plants and flowers, it's a truly restorative space in which to wander or sit awhile. As a resident, if you opt to join as a member, admission is free.
At night, when the lamp-lit streets take on a special ambiance, you have several excellent restaurant options. Plaza Constitución stays alive late into the evening, perfect for an after-dinner drink. People of all ages congregate in a convivial atmosphere, far from the party zones; a simply natural way of life.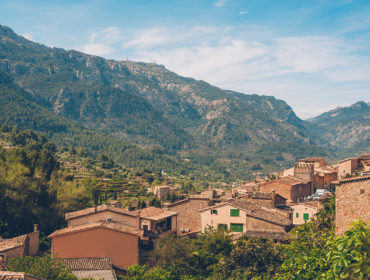 Did your favourite town in Mallorca make the list? Check out Helen Cummins' selection of the prettiest towns on the beautiful island of Mallorca.
Events in Sóller
Sant Antoni
A reminder of Mallorca's agricultural roots happens in January, when bonfires are lit for Sant Antoni, patron saint of animals. It's a touching spectacle to witness locals singing traditional songs gathered around the fires, and also to see the blessing of animals outside the town church.
Es Firó
The town's imaginative spirit is unleashed in the second week of May, commemorating Sóller's victory over Moorish invaders. The Battle of Moors and Christians is a noisy re-enactment which takes place in the streets and main square. Anyone coming close to the costumed actors is sure to be smeared with warpaint, so it pays not to wear your best clothes!


Sant Joan
The June summer solstice is a magical night in Sóller. Also known as the Night of Witches and the Night of Fire, this event marks the beginning of summer with a big bonfire in the centre of Sóller. Down at the port, candles are sent out to sea on little floats, carrying with them prayers to St John, the saint who baptised Jesus. Devotees dress in white to bathe in the sea on the eve of Sant Joan in a purification ritual.
Sant Bartomeu
The arrival of Sant Bartomeu in mid-summer is a fine example of Spain's love for long, drawn-out fiestas. Homage to Sóller's patron saint takes the form of lively parades and concerts, plus 'Nit de Foc', or Night of Fire. Local performers the Esclatabutzes take to the streets as a demon gang, with pyrotechnics making the sparks fly. In total contrast, opening night is Nit de l'Art, when local artists invite the public into their homes and galleries to view their work; perfect for a balmy August evening.
Restaurants in Sóller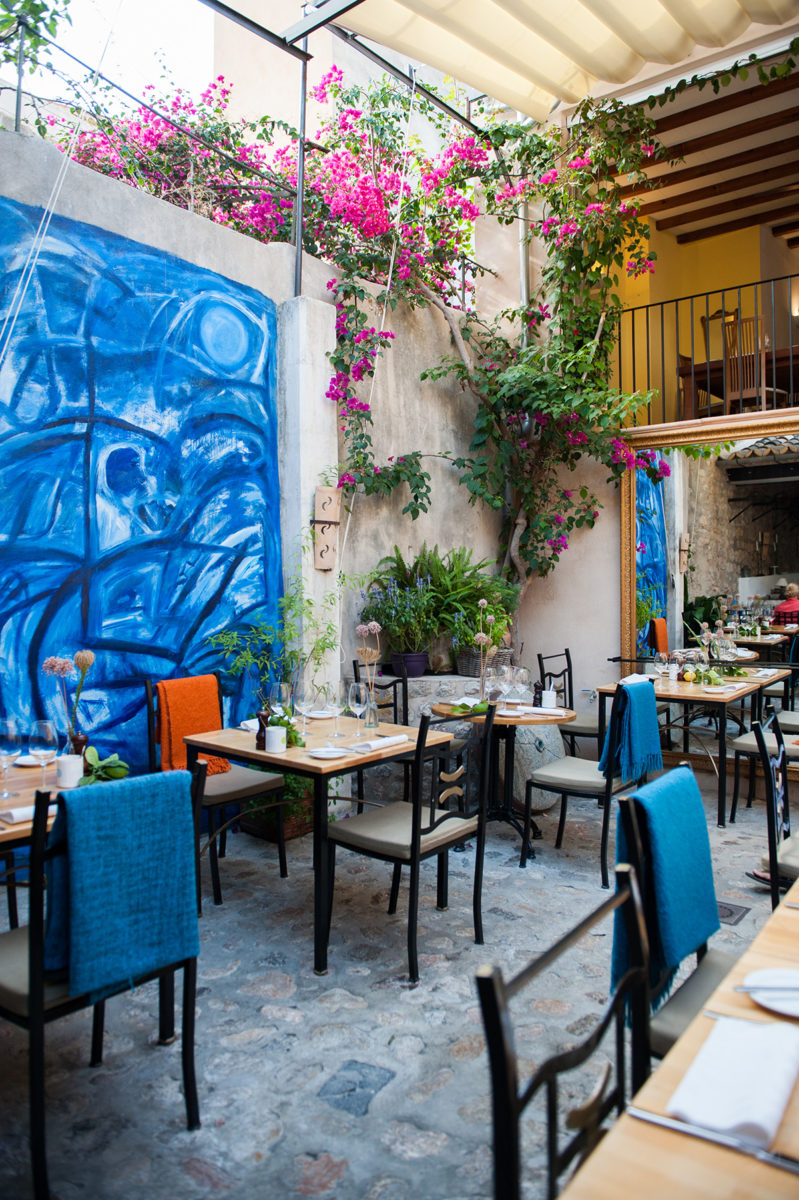 The old-world surroundings of a grand hotel; simple tapas; a romantic experience or something sleekly modern: Sóller has it all. Nineteenth-century manor hotel The Salvia entices with its elegant dining room and gorgeous romantic terrace. Prior reservation is essential for this sophisticated, adults-only choice, serving Mediterranean, International and Asian fusion cuisine.
Luna 36 is a real winner in Sóller; a cosy, bang-up-to-date restaurant housed in a former chocolate factory that ticks all the boxes for food, service, atmosphere and originality. The Danish-Argentinian patrons excel with their fresh, varied and healthy menu, using organic ingredients whenever possible.
One Sóller chef at has really raised the food stakes with his fresh takes on classic Mallorcan dishes. Ca'n BoQueta is the delightful setting in which to try his tasting menus; an old townhouse with a cool inner courtyard, located down a side street five minutes' walk from Plaza Constitución. Modern Mallorcan at its best.
As to be expected of a chef hailing from Paraguay, the Mediterranean cuisine at Hotel La Vila's restaurant is wonderfully imaginative. Right in the main square, the hotel has a chandelier-decked dining room, plus a front terrace and candlelit rear garden for dining in the warmer months.
Sitting in the bright and breezy restaurant Sa Tafona located within Hotel Ca'l Bisbe, it's a stretch to imagine it was once an olive press. The traditional heritage of the setting extends to the menu; Mediterranean accompanied by glorious garden and mountain views. In summer, guests eat out on the fragrant terrace.
The five-star Gran Hotel Sóller's Ca'n Blau restaurant is a quieter space away from the hum of the centre, offering refined fusion dishes. Last but certainly not least, much-lauded boutique hotel L'Avenida has a stylish lunch bistro, with some very good vegan options. For quality tapas, head to Alvaro's. The owner-chef at Casa Alvaro's, hidden away in a side street off the main square, adds Mexican touches to traditional Spanish and Mallorcan dishes.
Enjoy beautiful views of Sóller valley as you hike the surrounding hills, followed by a healthy brunch at the vegan hotel Ecocirer.
Nightlife in Sóller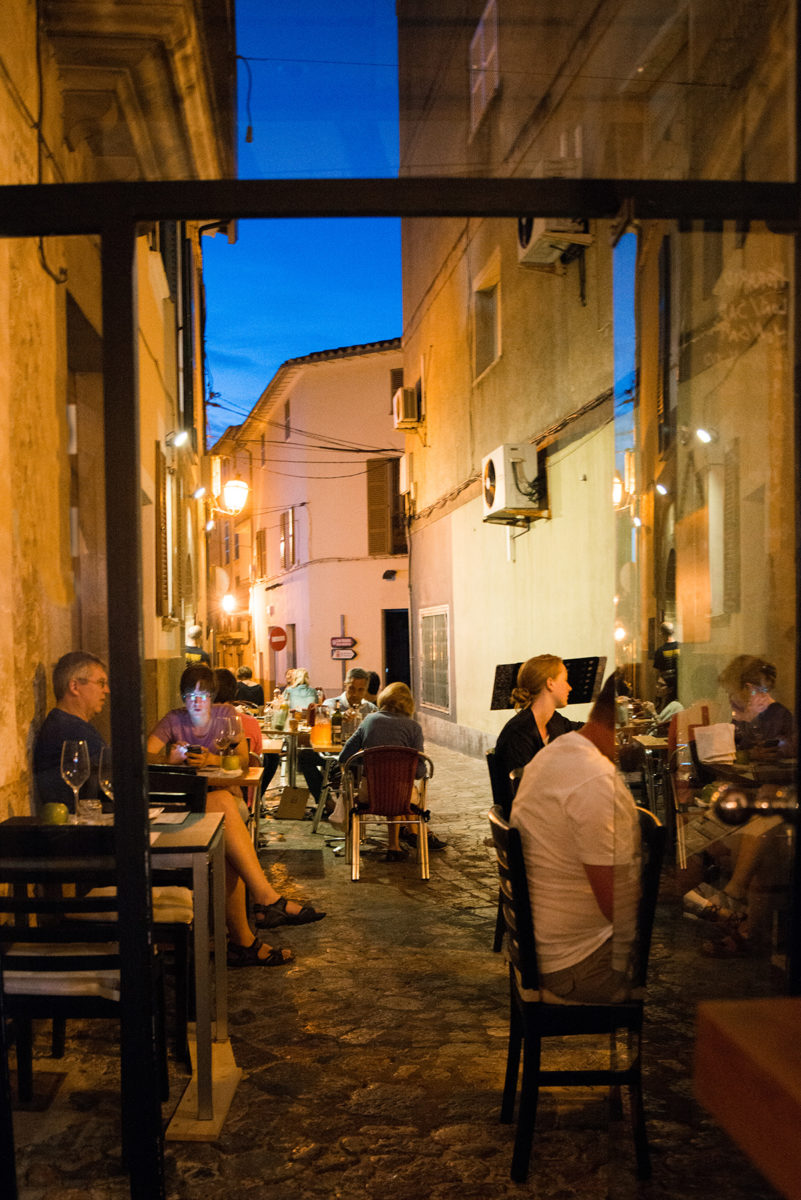 If you want Balearic hedonism, you've come to the wrong place. But if you like it warm and friendly socialising in cosy spaces, you'll be at home in Sóller. Victoria Calvo is the fun and fabulous owner of Do de Pit, one of town's best bars. Here she runs weekend performances of live bands, stand-up comedy and literary events, adding a bit of pep to the social scene.
Sample an ice-cold artisan ale at Sullerica Beer & Bar. This cool little haunt serves several beers on tap, including locally-brewed and guest varieties. A few minutes' walk away in the direction of the main square on Carrer de la Rectoria, Ca'n Pintxo is a buzzing tapas bar where you can eat as much or as little as you like, accompanied by drinks. Grab a table on the little outdoor terrace for the full Spain-at-night effect.
Go upmarket with a cocktail in the Lobby Bar at Gran Hotel Sóller, or the trendier bar at L'Avenida. Smarter attire is in order for the former, while L'Avenida has a cooler, more relaxed vibe.
Hotels in Sóller
It's possible to have completely contrasting hotel experiences in Sóller. On the one hand the surrounding area is blessed with renovated fincas set in quiet countryside with only the buzzing of the birds and bees. On the other, the lively centre offers stays soaked in old town atmosphere.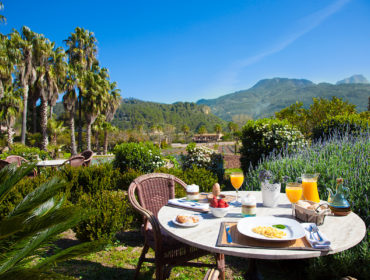 Say cheers to good health at one of these sweet boutique hotels in Sóller. Expect vegan cooking, lush gardens and a place to unwind from it all.
Finding a Home in Sóller
The investment that has taken place in Sóller's infrastructure over the past few decades is a good mark of its position as a solid place to buy property. Streets and old factories have been smartened up, and boutique hotels abound.
Sóller will always be in demand as a vacation destination. A flourishing rental market means you could feasibly let your home for half the year to cover costs. Property is limited and expensive but quality of life surpasses many other regions of Spain and there is great variety; from Art Nouveau townhouses to country fincas and modern apartments.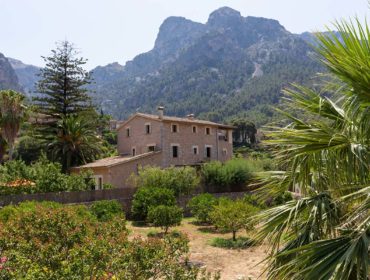 Over the past decade, Sóller has become increasingly popular amongst international buyers. Its pretty, quaint and has two sandy beaches close by .
Business & work in Sóller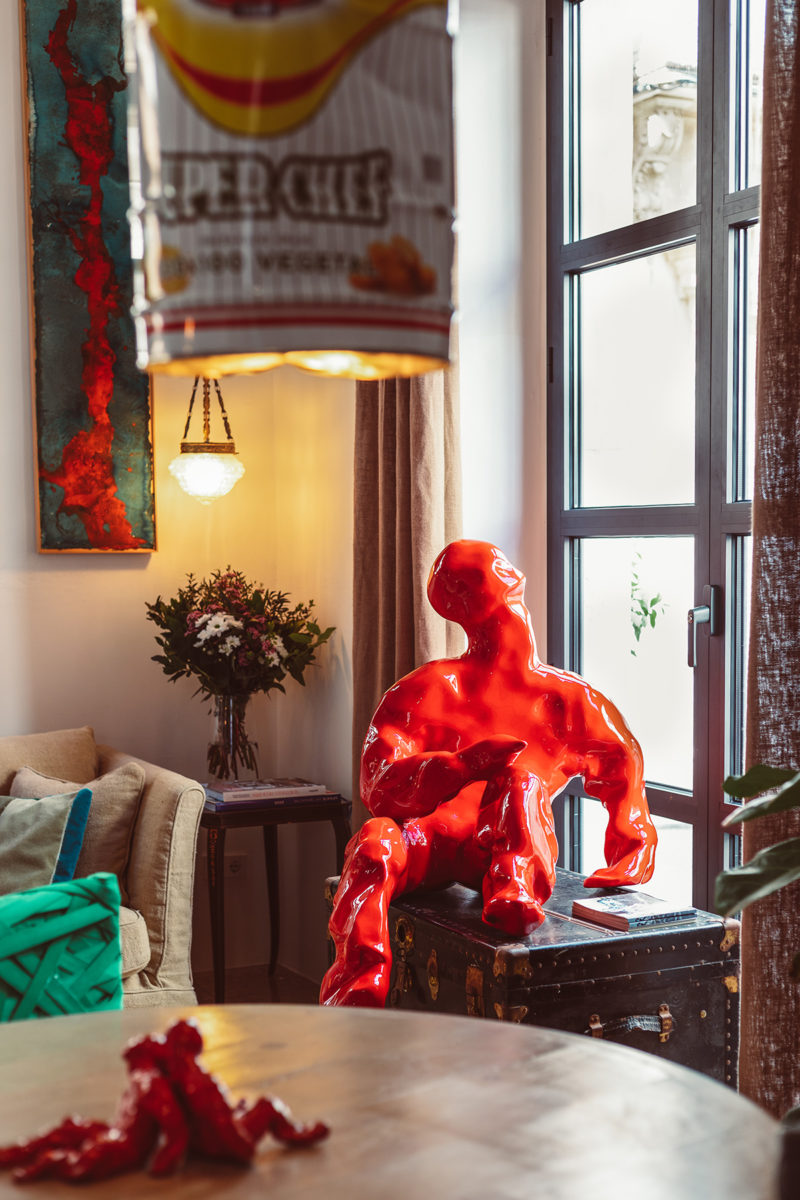 Job opportunities arise mainly from tourism in Sóller as with elsewhere in Mallorca. Those with skills in leisure and hospitality are sure to find seasonal work. The winter economy may not be as robust, but growing numbers visit Sóller and the Tramuntana region for hiking and cycling in the low months.
Huge demand for multilingual real estate services has given rise to a number of agencies doing everything from sourcing and selling to advising on legalities and the practical aspects of resettling. The army of second-home owners in and around Sóller are always going to require professionals to help maintain and rent out their dwellings.
Wedding planners and celebrants do very well in this romantic part of the island, which sees a great many couples get married every year. A micro industry has arisen to provide essential services including flowers, grooming, wedding cakes and catering. It takes determination to make a life here, but the individuals who fall for Sóller's charms find the promise of the lifestyle is great motivation.
People: Locals & celebrities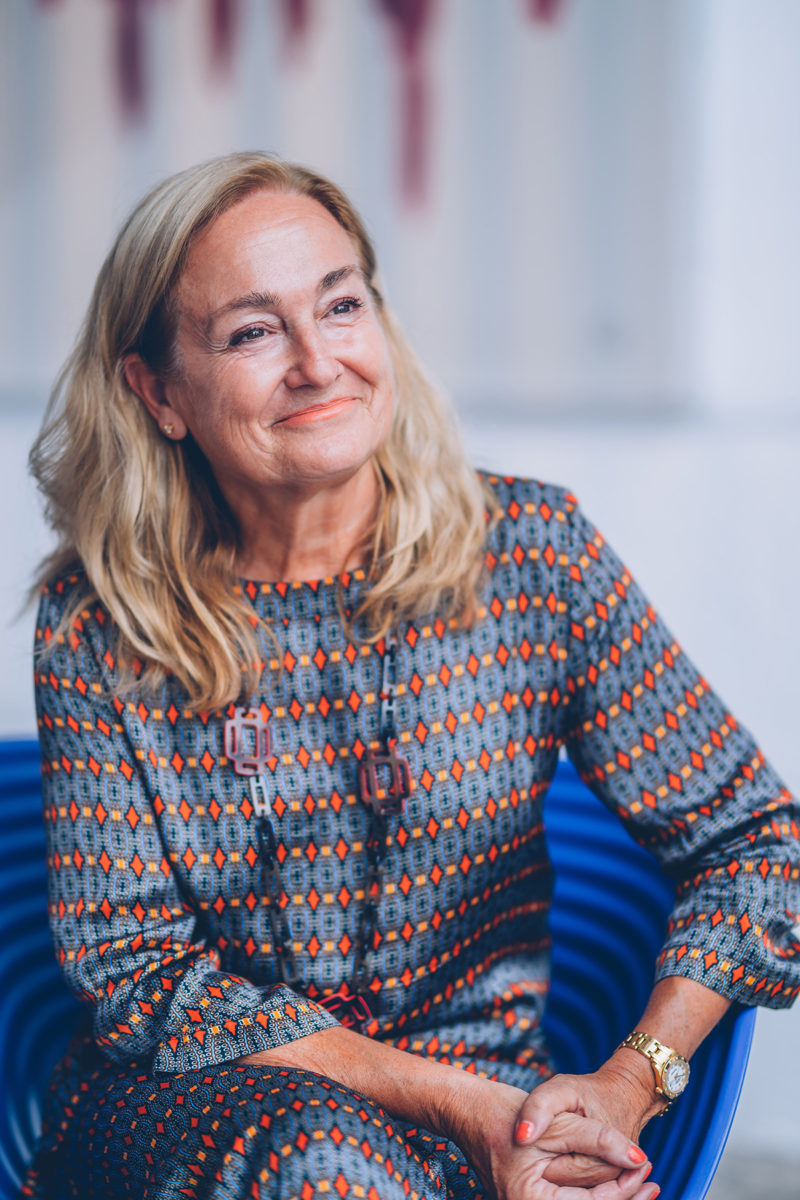 Interesting people with entrepreneurial drive are busy making a success of life in and around this much-loved town. After travelling the world cooking for presidents, prime ministers and exclusive clients, chef Piers Dawson settled in Sóller with his wife Holly and family. Together the husband and wife team create amazing dining experiences at private villas and various events. Also pouring passion into their livelihood are people like Pete Holman and Martin Grant, proprietors of 1902 Townhouse Hotel.
Writers and artists have always made a beeline for the area. The light, colour and mountains foster a creative spirit, and authors like Anna Nicholas have even used Sóller as the setting for novels. British artist Bryn Hughes has been spending extended periods in the area for years, and revels in sketching and painting the Sóller valley.
Francesca Martí, who has achieved international acclaim, continues to cycle to the centre of Sóller daily by bike to enjoy her morning coffee in the Plaza. Overall this unassuming yet dazzlingly beautiful region lacks major celebrity inhabitants – you'll have to head up the road to Deià for star spotting.
Last Word
As if the best citrus-flavoured ice cream and orange juice on the planet weren't enough to tempt you to Sóller, consider its other charms. Surprising Modernist architecture, top-notch restaurants and friendly Sóllerian smiles add to the richness of one of Mallorca's favourite destinations for both holidays and second-home ownership.
Close proximity of the port with its gorgeous natural harbour, Blue Flag beach and myriad eating out options adds a whole other dimension. As with Pollensa and Puerto Pollensa, residents truly have the best of both worlds; the attractions of old and new a mere few kilometres apart. When you're craving a slice of the city, the journey into Palma takes just 25 minutes.
Retirees don't experience the boredom they might encounter in some other areas here. With at least eight schools and various cultural events and sporting activities in Sóller, this is not a sleepy little enclave but a busy, working town. Unemployment rates are low in the national context and Sóller always was, and will continue to be, on the up.