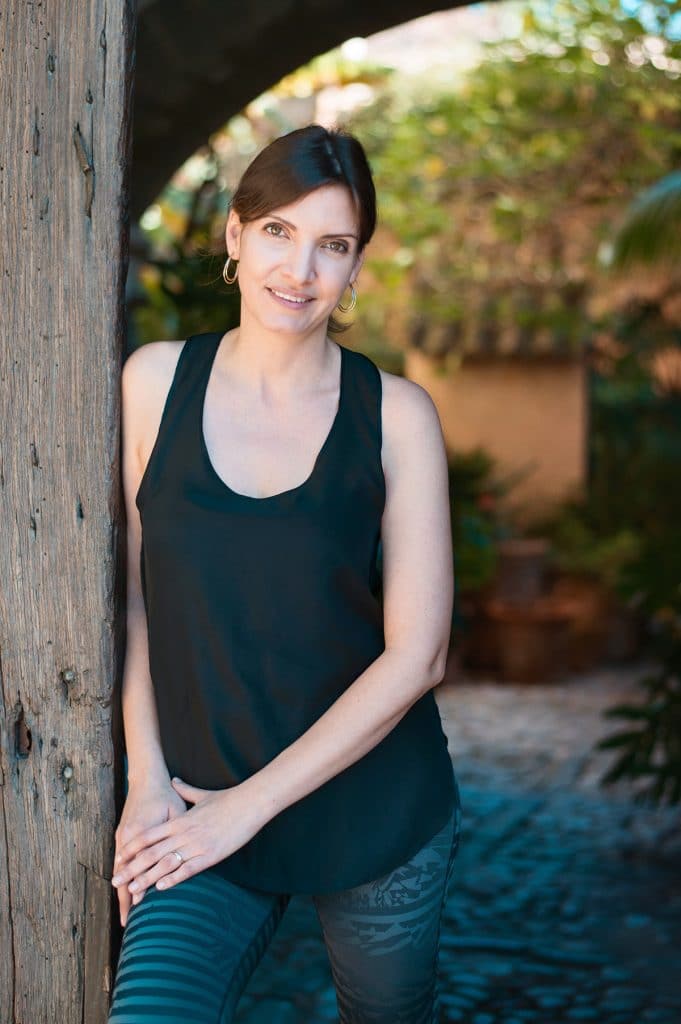 We're expecting a classic burnout story. High-flying business woman suffers stress-related breakdown and decides to swap the corporate life for a simpler existence of yoga and homegrown potatoes.
We couldn't be further from the truth. Create a life you don't want to escape from, they say. That's what comes to mind as we chat to Nadine Hawa. "I loved my previous life," she tells us, "but I think a person can have so many different lives within one lifetime, and that's what's exciting."
Her previous life included seven years working for CNBC as a producer and presenter of Business Arabia. People thought she was crazy to 'throw it all away', but she didn't see it like that. Keen to marry her love of business and social issues, she pursued a Masters in Corporate Governance and Business Ethics in London. She has consulted on projects with the United Nations Environmental Programme, The Round Table on Sustainable Palm Oil and continues to write for the London-based sustainable business magazine, Ethical Corporation.
After talking for some time, we become aware of two things. One: we're speaking to a very intelligent woman. Two: we still have no idea where Mallorca fits in.
Born in Beirut in the 80s during a very ugly and complex civil war, Nadine moved with her family to Cairo. She attended a French school and studied at the prestigious McGill University in Montreal. She followed her brother to Dubai and later, lived in London. She met her husband on a Greek Island. In the end, we beg her to solve the mystery: Why Mallorca?
Her husband, Nicholas, turns out to be the link. Born to an American mother and German father, he grew up on Mallorca. It was his connection that led them to move with their baby son, from London to Palma. Three years later and Nadine has launched Ananda Mallorca, offering yoga and wellness retreats in the glorious 17th century Son Salas farmhouse in Sóller.
This is a caption of the gallery. See how it displays on the front.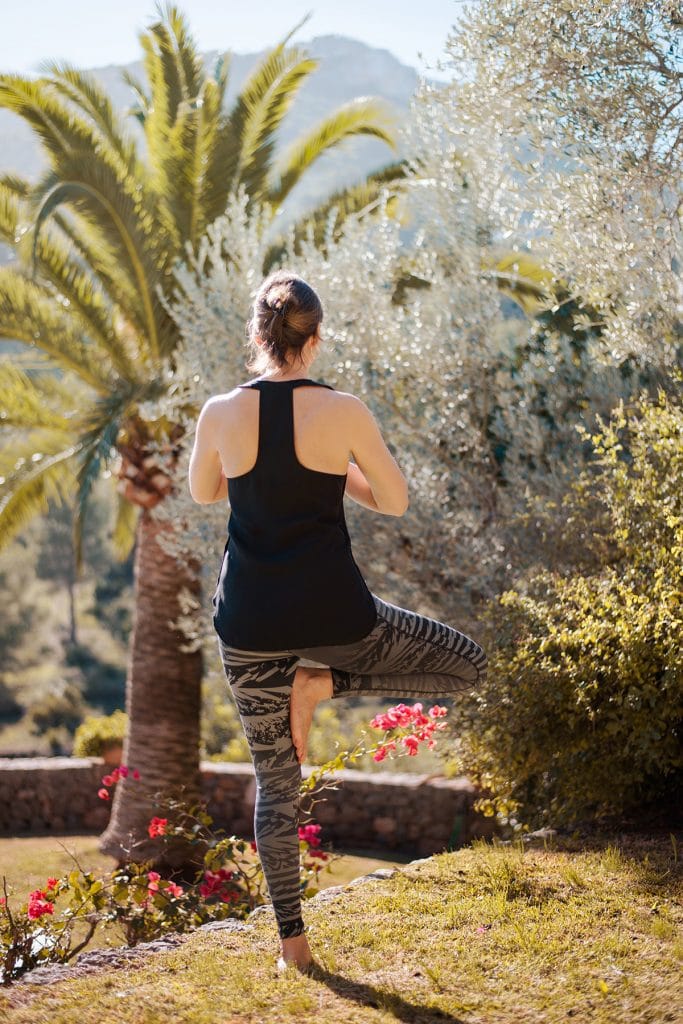 "My journey with yoga hasn't been a straightforward affair," she admits. "I would try it here and there. But either I wouldn't get it, or it wouldn't get me." It was only when she tried yoga on the island, that everything clicked. She fell in love with it, fitting in four sessions a week at nearby Zunray Studio. Her deep love and gratitude to yoga propelled her to set up Ananda Mallorca. Access to Son Salas was a hugely decisive factor too. Her parents-in-law bought the property as a ruin over thirty years ago and lovingly restored it. Nadine lights up when she talks about this 'magical' place. "It combines the sophistication, luxury and comfort of a boutique hotel with the warmth of a family home," she says.
Son Salas sits on fifty acres of beautiful land. Utterly immersed in nature, it's surrounded by olive and almond groves, has orange and lemons trees, and a garden where Ananda Mallorca's majority of city-dwelling guests have delighted in picking fruit and vegetables.
A strong focus, not only on the spiritual and emotional side of yoga, but on physical health, personal growth and nutrition is what Nadine feels will set Ananda Mallorca apart. Fresh, organic, vegetarian cuisine at every meal and guided hikes in the Tramuntana mountains will complement yoga sessions, leaving guests feeling restored.
Ananda Mallorca's inaugural Kickstart 2018 retreat was a sell-out and the March retreats are filling fast. The bespoke retreats count on the knowledge of both local and international experts. Being in sync with nature is at the heart of the Spring Equinox retreat, while the Yoga and Healthy Living retreat will focus on nutrition. Nutritional therapist and chef, Suzanne Garaty, will share recipes and answer questions on the body's natural healing ability.
Nadine describes how the sun shone down during that first retreat in January, the skies only turning grey once guests had left. It was as if the universe was giving Ananda Mallorca the big go ahead. Come rain or shine, retreats will start up again in October, offering guests a fresh opportunity to connect with a deeper sense of bliss.
Photos by Sara Savage
Address details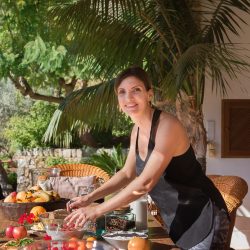 Ananda Mallorca
Camí de Son Sales 58, Sóller