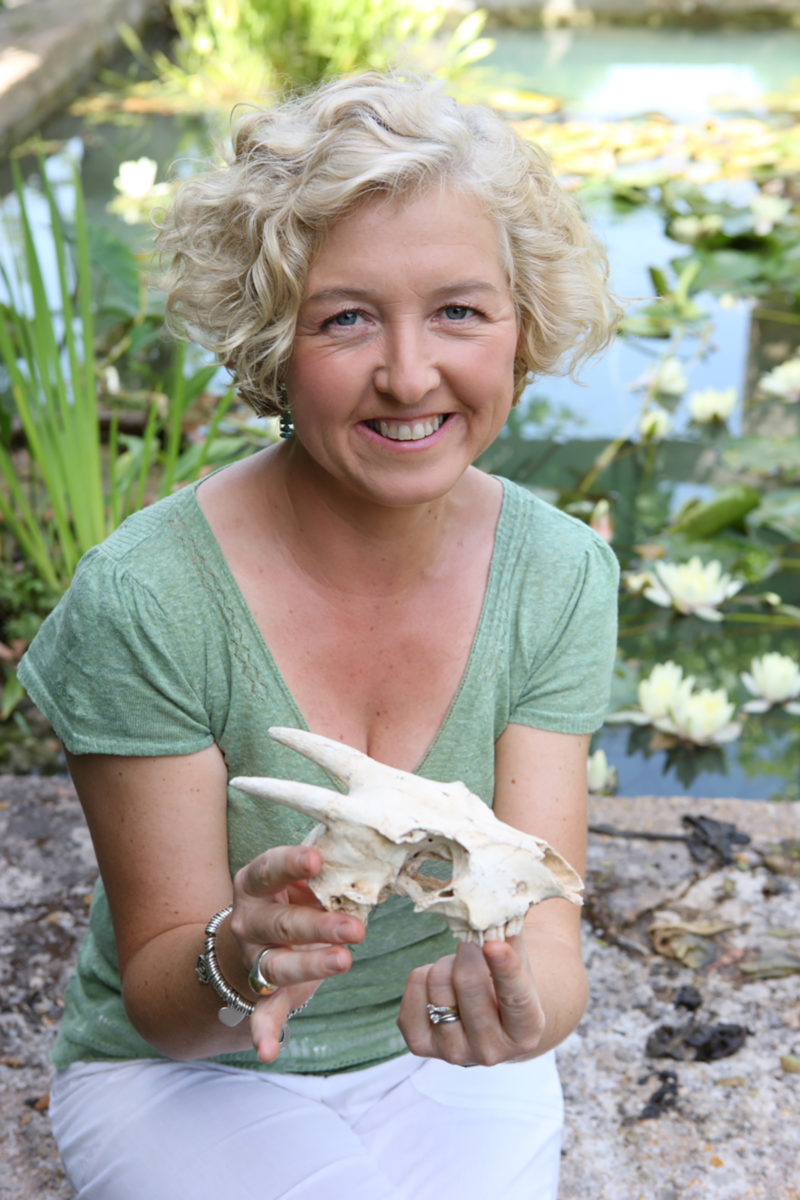 It was only ever intended to be a series of three books, chronicling the life of a PR consultant, with a business in London's Mayfair, who lives on Mallorca. The final instalment is being published in July, and Anna has come up with another cheeky literary pun for its title. This time, it'll be Bill Bryson chuckling over his muesli as he reads the press reviews for 'Goats from a Small Island'.
The writer and PR supremo had a strict Catholic upbringing, but she has a terrific sense of fun. Her weekly Majorca Daily Bulletin column – known affectionately as Anna's rant – reveals her strong opinions on topical issues: "I like to be a bit of a maverick now," she grins.
'Goats from a Small Island' is itself rather topical – at least in natural science circles – because the book features Myotragus, the 'mousegoat' that once roamed Mallorca. It's a source of great fascination for Anna, who's even been behind-the-scenes at London's Natural History Museum to see the original Myotragus, discovered on the island by Dorothea Bate exactly one hundred years ago. So the timing of Anna's book couldn't be better – raising the profile of the 'mousegoat' and the island she loves.
'Goats' isn't just about the 'mousegoat', but also how Anna's life is moving away from PR towards being a novelist, and opening the cattery – planned in her last book 'Cat on a Hot Tiled Roof'. Along the way, there are scorpions, an amorous rock climber and a Bulgarian transvestite couturier!
Self-discipline and regular hours help Anna manage a full life: "I feel guilty if I do lunches or stuff in the week," she admits. On a typical day Anna is up by 7am to feed her three cats, prepare 12-year-old son Ollie for school, and have breakfast. Four or five days a week, Anna runs for around 45 minutes – either to the port or to Fornalutx – before going home to shower and ensconce herself in her office by 10am: "I'm a scruffpot. If your photographer hadn't been coming today, I'd have been in ancient clothes and my pom-pom slippers," she laughs. Anna writes until about 4pm – grabbing a snack during the day – so that she's then free to chat to Ollie about his school day and supervise his homework.
She's "very lucky" that husband Alan is so supportive: "It makes life easier. He does the school runs, gardening and the boring paperwork stuff! We divide everything else." Alan, who does some occasional financial PR consulting, will also be involved in the new cattery.
On Fridays, Anna writes her newspaper column, later giving an English lesson in her home to a handful of children. They're the offspring of some of the locals who've donated clothes for the Catholic girls' orphanage in Colombo, Sri Lanka, that's become so important to Anna and her family.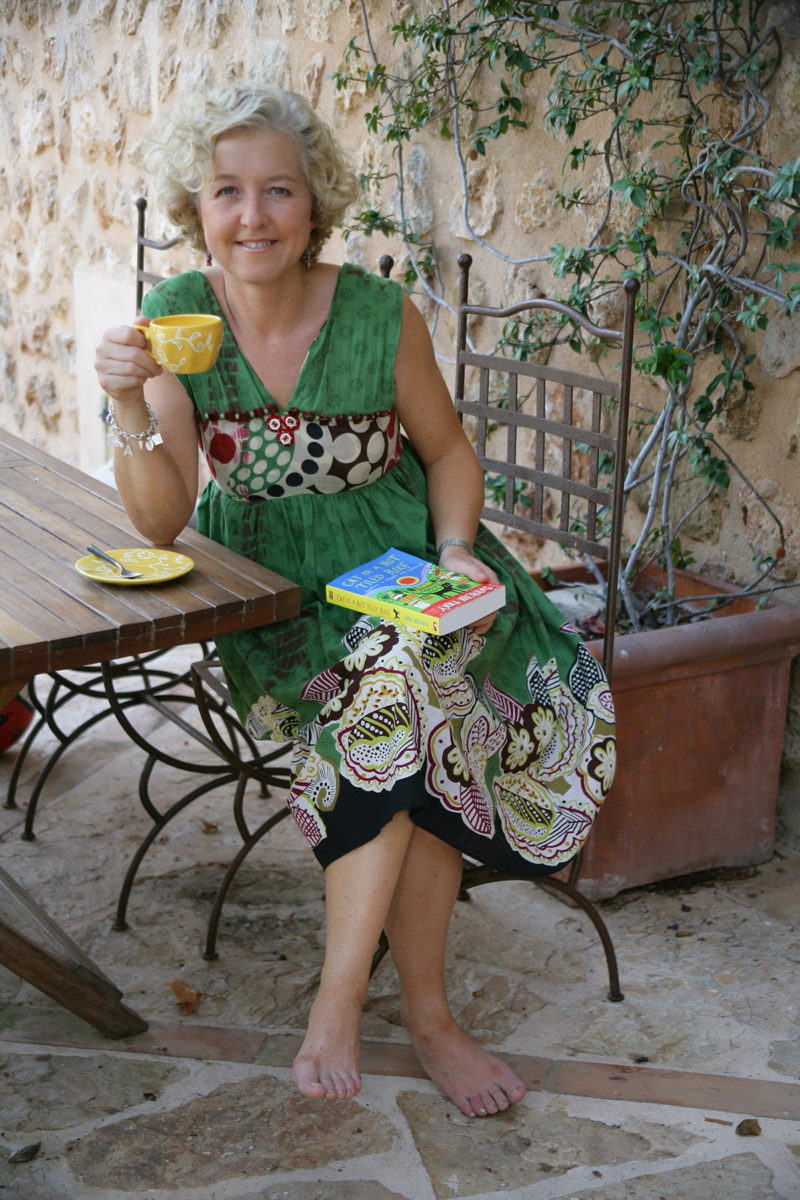 They last visited Sri Lanka at Christmas, taking with them funds raised, as well as toys and a huge amount of girls' clothes, shoes and trainers. She's immensely grateful for the support of so many people on the island. Now Anna's also offered to help a Buddhist orphanage in Kandy: "I'm trying to get a real network going", "-so that anyone can give – if not money – then clothes and other items, to a central collection point on the island." She has a great affection for Sri Lanka: "Life is very simple and people are often poverty-stricken, but surprisingly happy. They have a fantastic spiritual philosophy."
Marathon running has raised what Anna calls "seed money for better lives". Her first was shortly after joining the board of the Scientific Exploration Society, which had paid for several marathon entrants: "One place hadn't been filled and, being chirpy and new, I said it couldn't be that hard," she remembers. "One of the guys then said 'Why don't you do it, then?"
It took some serious training on Anna's part, but it paid off: she raised seven thousands pounds in sponsorship, thanks to her PR contacts and clients, and Hello magazine.
Anna's sixth marathon was last November: "Nothing could beat the spectacular feeling of running into the original Olympic stadium in Athens. The Greeks were waving olive branches and throwing olive leaves for luck." She sees marathons as a great way to keep fit, raise money for charity and see different places.
"I just adore travelling," says Anna. Although no longer on the board of the Scientific Exploration Society, she's still an active member. Last October she waved goodbye to "her boys" for another expedition, researching elephants in Borneo: "I love ellies, lizards, toads . . . all amphibians."
She also has "an insatiable appetite for prehistoric tribes, like the Veddha in Sri Lanka." While last there, Anna managed to arrange a family visit to this extraordinary community of people – taking gifts of beetle nuts and tobacco leaves, which the Veddha chew continuously. It's mildly narcotic and the tribe members have a permanent stream of red juice running down the sides of their mouths: "It's quite distracting," laughs Anna. "Like spending the day with vampires!"
It's a world away from London – where Anna now feels more like a tourist. Her visits back are now fewer and less stressed, though she's been saddened to see so many friends recently lose their middle-tier jobs. This month, pre-publication publicity starts for 'Goats' and she's just been a guest speaker at the prestigious Oxford Literary Festival. Back on Mallorca, her new career as a novelist is already under way, with three chapters of 'Sunflower Sisters' written. Set in 1961, it has echoes of a childhood Eastern European road trip with her sister, mother and two maiden aunts Minny and Della.
And the cattery? Barring any more unforeseen delays, the first pampered pussycats should be welcomed this July. Smokey and Minstral Edwards can't wait.