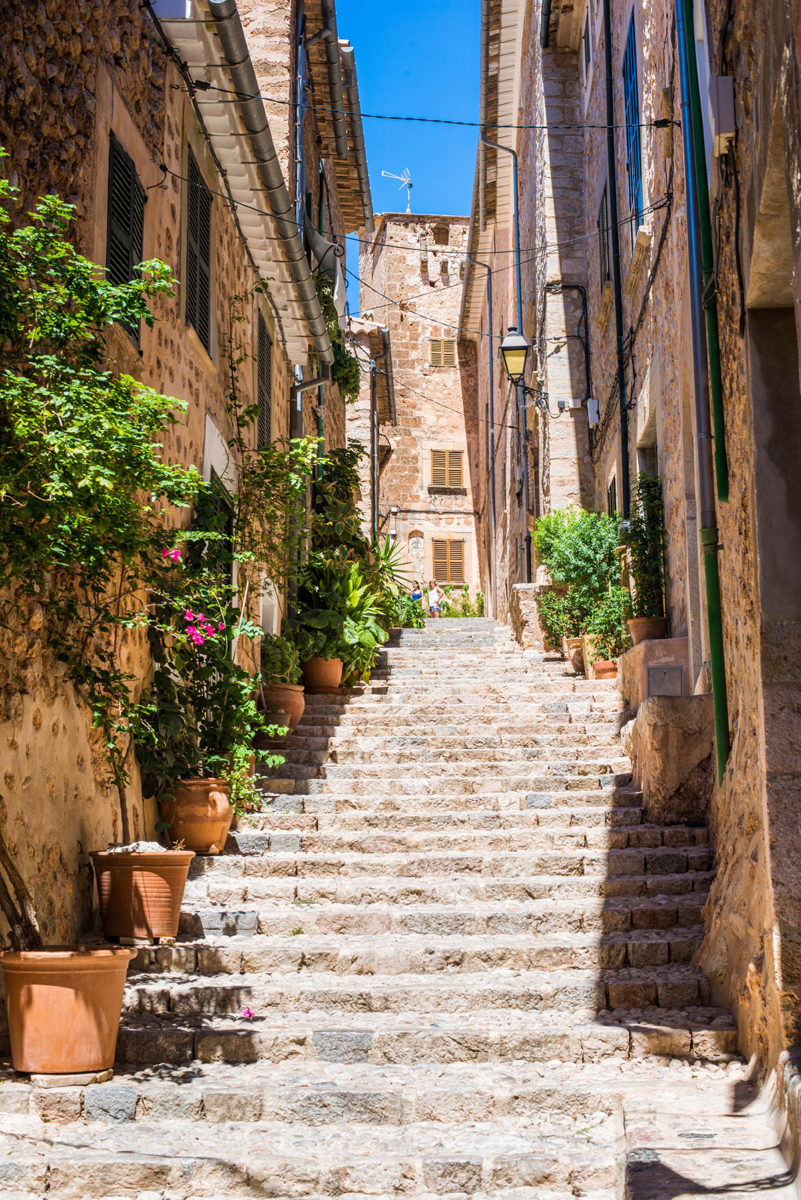 From the very first moment your eyes fall upon this beguiling mountain village, you can feel that you are in a special place. Beautiful Fornalutx, named Mallorca's prettiest village in 2012 by the Association of the Most Beautiful Villages of Spain, lies in a declivity amongst the highest mountains of the Serra de Tramuntana mountain range in northwest Mallorca.
Originally an Arab farmstead, its history dates back over 1,000 years. The antiquated layout and architecture of the village started taking shape in the 13th century, around the time of the Catalan conquest.
The holiday home owners and expats who have bought property in Fornalutx, appreciate how untainted from the modern world, over development and pretentiousness it is. The village has won numerous accolades for preservation and conservation and was crowned winner of 'Most Preserved Village in Spain'. It is also one of the few remaining places in Spain that host the traditional bull run each September.
Living in Fornalutx, you will join its 700 inhabitants who enjoy the peace, tranquillity and secrets found amongst the ancient cobbled alleyways, a place that has changed very little in hundreds of years, evident around the little square Plaza de España, under the shadow of the beautiful 1639 Gothic church.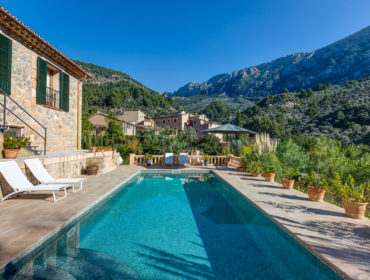 Browse our list of rural villas, fincas and old stone country houses and who knows, you might just find your new home in the heart of pretty Fornalutx.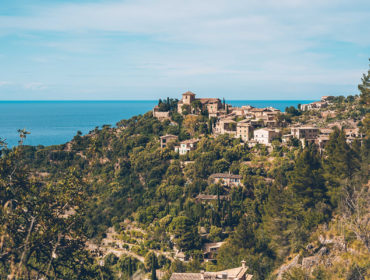 Majestic mountains and picturesque villages form the Serra de Tramuntana, where many people choose to escape the rat race and enjoy tranquility.
Good to know about Fornalutx
Local language
Spanish, Catalan (the Mallorquin dialect), English, Dutch and French are mainly spoken, along with some German.
Main Industry
There is little industry here other than farming, which has been the main industry here for over 1000 years.
International School
Escola Global is the nearest International school, located 35 minutes drive away. There are others dotted around Palma, reached within a 45-minute drive.
Distance
Palma: 40-minute drive
Palma Airport: 40-minute drive
Hospital Hospital Joan March: 25-minute drive
Alcúdia: 1 hour drive
Port Andratx: 55-minute drive
Transport
Train: You can catch the train for Palma to as far as Sóller for a 25€ single fare, or 50€ return. From Sóller you can travel by taxi to Fornalutx for around 7€-10€
Taxi: A taxi from Palma costs around 40€, maybe a little more at weekends
Bus: From Palma's bus station Estació Intermodal, take the 211 to Sóller, then the 212 to Fornalutx. Total journey time is approximately 1hr 15mins. Buses run from Sóller to Fornalutx around four times a day.
Parking: There are a couple of paid car parks and some paid street parking as you enter the village. The narrow roads are not car friendly and the centre is pedestrianised.
Can Det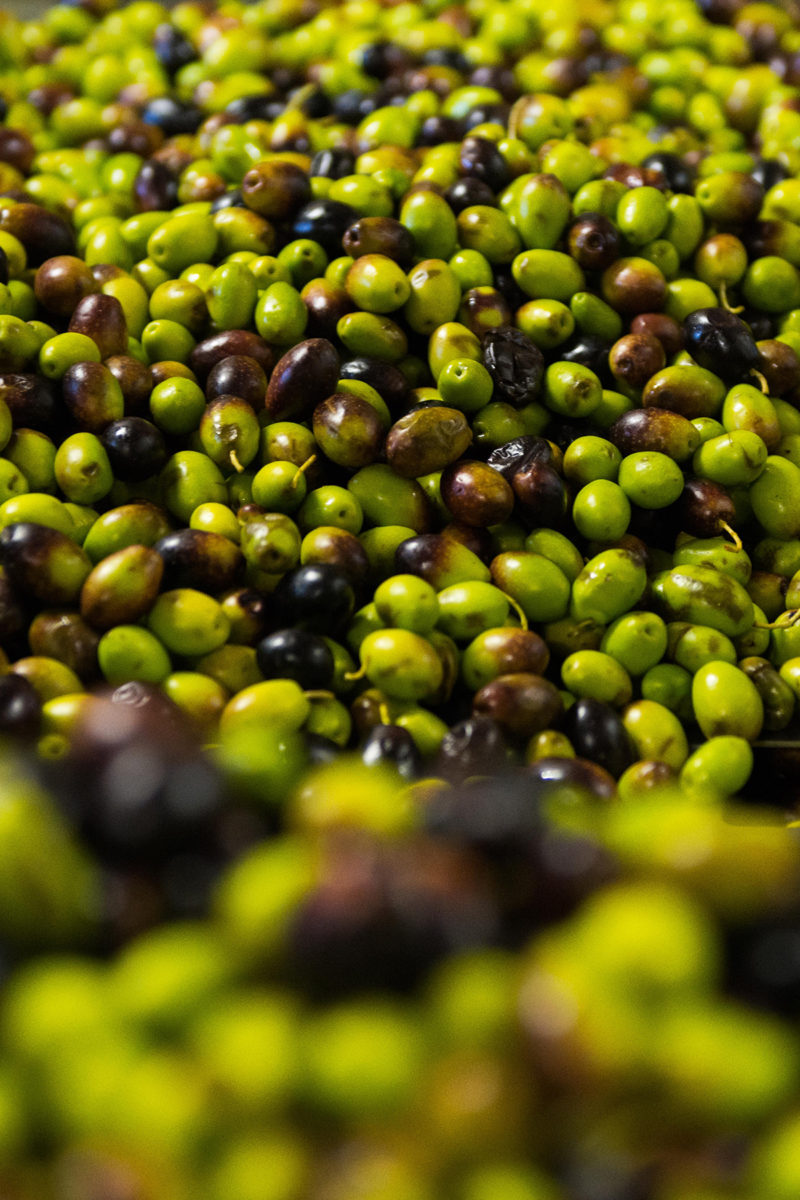 Mallorca is a place of tradition and culture where the simple things are often the most treasured, such as olive oil. Drenched in sunlight and surrounded by towering craggy mountains, the Sóller Valley has provided an Eden-like location for an abundance of olive trees to thrive for centuries.
A few-minutes drive from Fornalutx, in the heart of this golden valley, lies Mallorca's oldest olive oil producer, Can Det. A working mill and press since the early 16th century, apart from the addition of electricity, little has changed in the production processes used here in 500 years, ensuring you get one of the most authentic oils in Spain.
A visit here instantly transports you back in time amongst the antiquated machinery made of cast iron and stone, which effectively smashes and grinds a rich variety of valley olives before pressing them into golden liquid. The final product, which comes in an unusual pyramid shaped bottle with a traditional cork stopper, is best enjoyed simply, on some fresh crusty bread at the table.
The oil is sold through Fet a Sóller at their shops in Sóller, Port de Sóller and Palma as well as their online store and is sure to become an essential on your table.
Fornalutx in photos
fg_lazyload
Fornalutx
Fornalutx streets
Fornalutx streets
Fornalutx
Fornalutx streets
Fornalutx streets
Bar Depor
Fornalutx
Plaza de España Square
Es Turo restaurant
Fornalutx streets
Restaurants in Fornalutx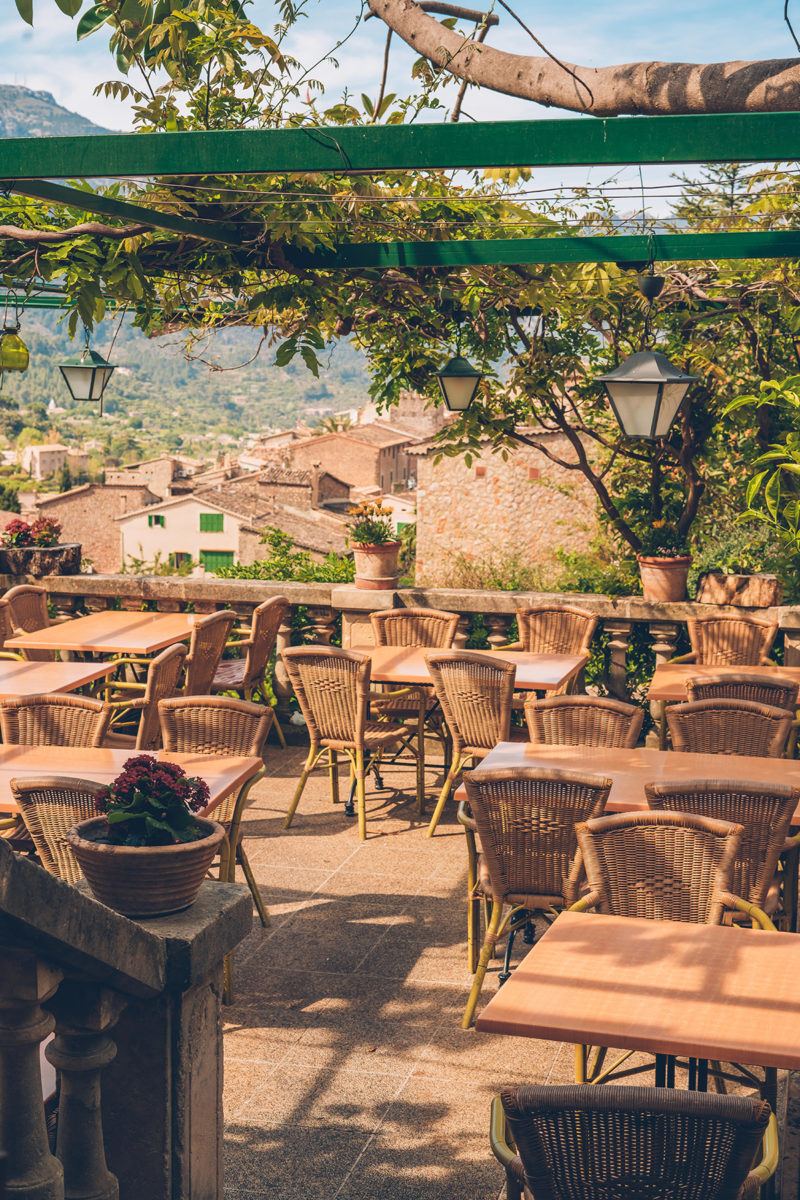 With outstanding reviews and very reasonable prices, Molón is an absolute gem. Their food is an infusion of exotic textures and flavours, a Asian-Spanish mix of smaller dishes, perfect to share with friends, or simply allow you to try more than one! Accompanying plates such as squid and chilli jam, duck rolls and tempura prawns, is a wine menu featuring some of the islands best wines and liquors.
For traditional Mallorcan cuisine, Restaurant Ca N'Antuna (the oldest restaurant in Fornalutx, run by the same family for 50 years) offers simple mountain food, such as rabbit, tumbet and slow cooked lamb shoulder. Es Turo serves up dishes such as paella, grilled squid and suckling pig. Both have terraces offering stunning views over the mountain sides, valley olive and citrus groves, a view that has remained essentially unchanged since Fornalutx was nothing more than a solitary Arab farm.
Situated in a 400 year old stone house just off the main square, amidst a labyrinth of narrow cobbled streets, Restaurant Café Med offers a rustic setting including a candlelit terrace, from which to enjoy their unpretentious, simple and flavoursome Mediterranean menu. From the amuse bouche and homemade bread to the Gazpacho, slow roasted meats and white Sóller prawns, all are cooked to perfection and best enjoyed with their recommended island wines.
Hotels in Fornalutx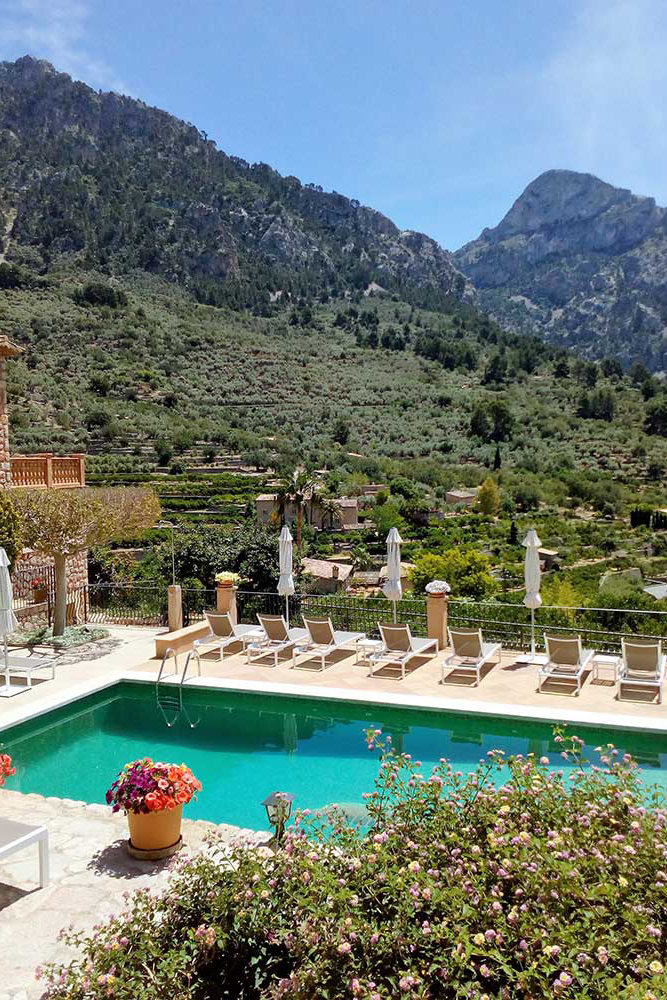 The hotels in Fornalutx are delightfully small, rural and simply ooze rustic Mallorcan charm. Nothing but peace, relaxation and tranquility are to be found here, amongst the most magnificent mountain views, hiking and biking trails.
Sa Tanqueta de Fornalutx is an adults only aparthotel with 14 very comfortable self-contained apartments, with balconies from which to enjoy the sublime scenery. An outdoor swimming pool is located on the picturesque garden terrace below, overlooking the mountains. Ca'n Reus is a converted 300 year old house and has managed to retain its home-like feel. Brimming with antiques, each of its 8 rooms have their own individual look and character. Both properties are surrounded by tumbling terraces, filled with native olive, lemon and orange trees.
Can Verdera, a 150 year old former house, has been tastefully renovated into a boutique hotel, offering 4 unique rooms, 2 of which are suites. Outside, you'll find a swimming pool in a garden filled with lush Mediterranean vegetation and a fragrant garden lounge and bar, perfect for relaxation. It's a place to evoke creative inspiration and stimulate the senses.
With no wifi and very limited phone signal, Agroturismo Balitx d'Avall is the place to totally disconnect from the stresses of life and re-connect with the powerful present moment. Explore the beauty of the farmland surrounding this 7 bedroom hotel and enjoy some of the organised outdoor activities.
Property in Fornalutx
The centre of Fornalutx is dominated by pretty, centuries old Majorcan stone townhouses sat on the ancient steps and narrow cobbled lanes. Original features such as traditional green shutters and beautiful old carved wooden doors, and plant pots filled with pretty blooms are an iconic look of homes in this village.
Properties on the outer edge of the village benefit from Mediterranean gardens filled with pretty flowering cacti and cascading vivid magenta Bougainvillea blooms, offering breath-taking views over the mountains and the Sóller valley.
Larger detached family homes with land, pools and spectacular 360-degree mountain views are found in the valley from the foot of Puig Major mountain, passing through the quaint village of Biniaraix and descending further towards Sóller Town.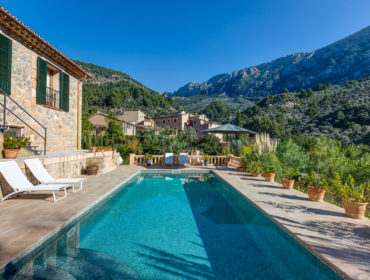 Browse our list of rural villas, fincas and old stone country houses and who knows, you might just find your new home in the heart of pretty Fornalutx.
People: Locals & celebrities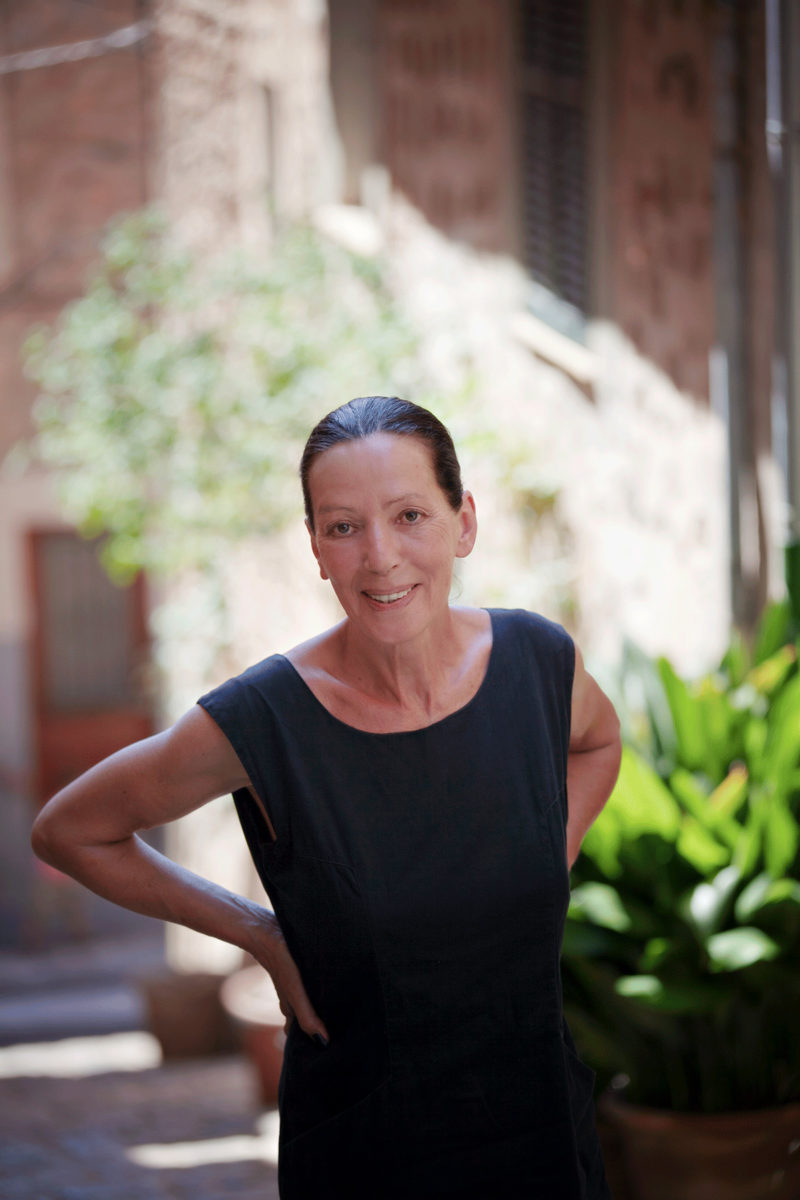 The beauty of Fornalutx attracts many visitors throughout the year, particularly in the busier summer months. Well known faces such as Hallie Berry, Bob Geldof, Jason Donovan, Will Young and Gary Barlow have been spotted enjoying restful time here.
Due to the unique landscape, ever changing light and mountains that burn and glow in the extraordinary sunsets, it is no surprise that artists, writers and photographers such as Andrew Maclear, have been attracted to live in this charming mountain village, creating with the inspiration that emanates from its every cell.
English fashion designer Katherine Hamnett CBE owns a house in the village, which she says has been one of the best things she has done for her friends and family. Her house originally didn't have any electricity or water yet is what she describes as "a touchdown in paradise."
Semi-retired British and Swedish make up most of the non-Mallorcan population here who enjoy a slower pace of life in contrast to their former busy career lives. Despite the influx of a Northern European community, it is still very much a Mallorcan village with plenty of fruit, almond, olive and lamb farming on the surrounding land.
Last Word
There are few places in Mallorca as stunning, preserved and authentic as Fornalutx. Living here makes it effortless to shut out the outside world, switch off and indulge yourself in the total relaxation brought by the slow paced Mallorcan way of life. Although this little village becomes busier in the seasonal months with day visitors, visiting hikers and cyclists, the lack of hotels and general touristic businesses means that the visitors who come here are the ones who appreciate all it represents.
The surrounding mountainous landscape is of a dream-like quality and yet the fast paced 'normal life' of the city is reached within just 40 minutes. Fornalutx truly is a captivating place. Experienced just once, it's capable of stealing your heart forever.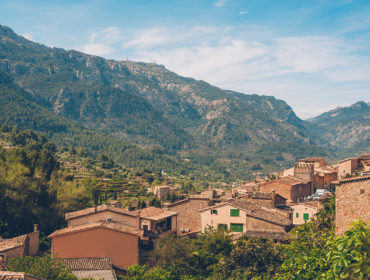 Did your favourite town in Mallorca make the list? Check out Helen Cummins' selection of the prettiest towns on the beautiful island of Mallorca.