Arguably the most dramatic region of Mallorca, the northwest dazzles with contrasts. Within the 80-kilometre long Serra de Tramuntana mountain range are the prettiest age-old villages of Banyalbufar and Valldemossa; pristine coves like Llucalcari and Port d'es Canonge, and, at the southern end, the delightful resort of Port de Sóller. Pictures, not words, do this part of the island justice.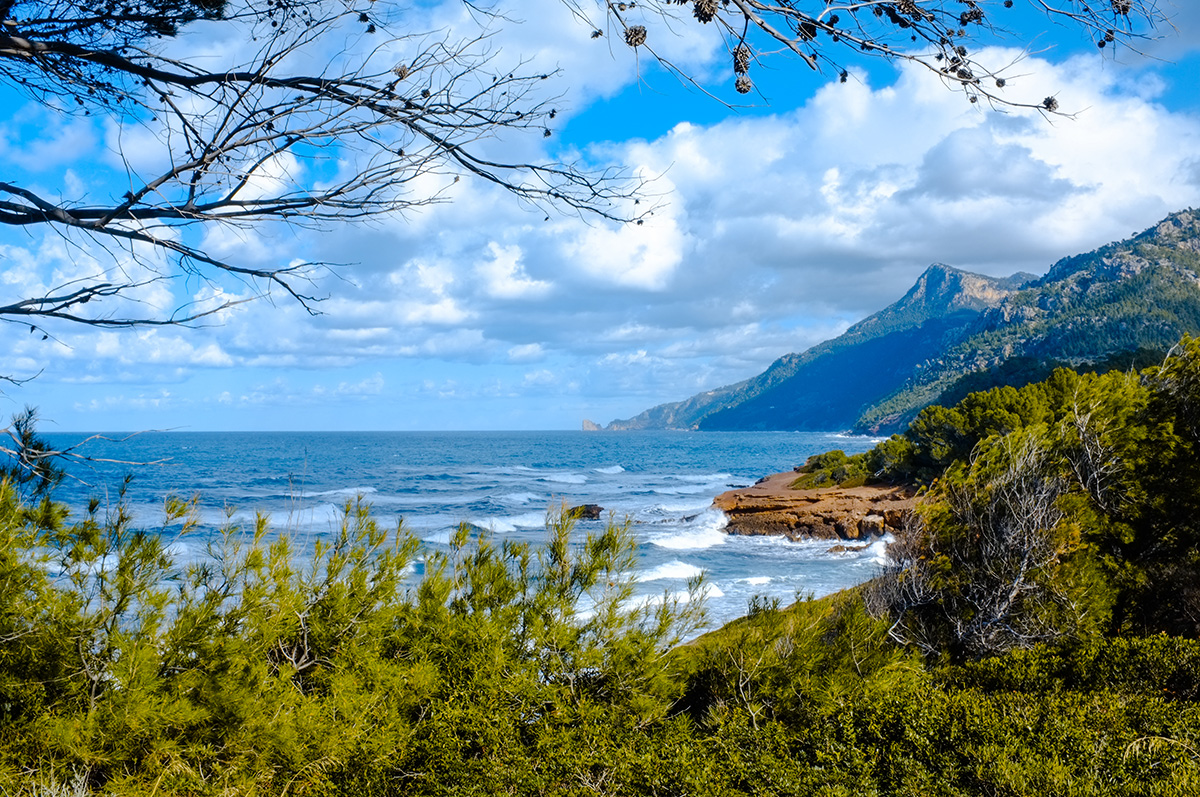 Port d'es Canonge
There's a reason you won't find a crush of bodies on the sands at Port d'es Canonge: six kilometres of the 12-kilometre drive from Esporles comprises one 180-degree bend after another. Once there, the driver is soothed by the sight of an authentic little fishing beach, still very much in working use, and red-hued cliffs tumbling down to the sea.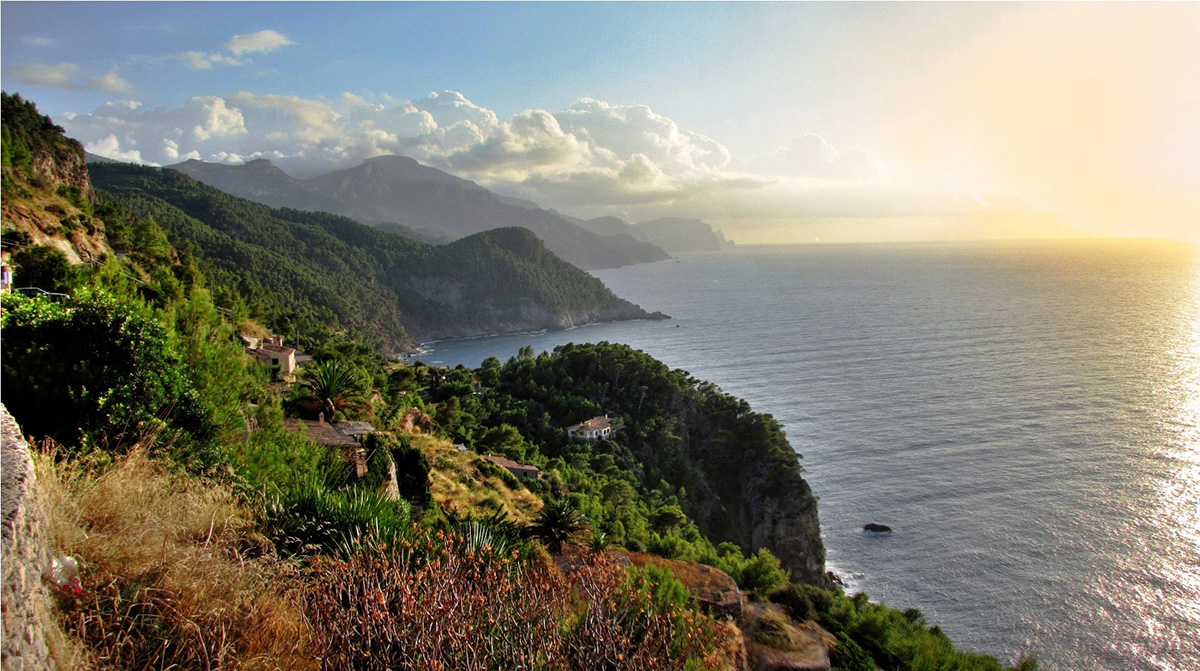 Llucalcari
Tripping down a shady path to a hidden beach always feels like a mini adventure. The one at the tiny hamlet of Llucalcari is perfect: old stone steps beneath olives and pines ending in a pristine cove with crystal clear, shallow waters. While everyone has heard of neighbouring Deià, three kilometres away, fewer have discovered this charming spot.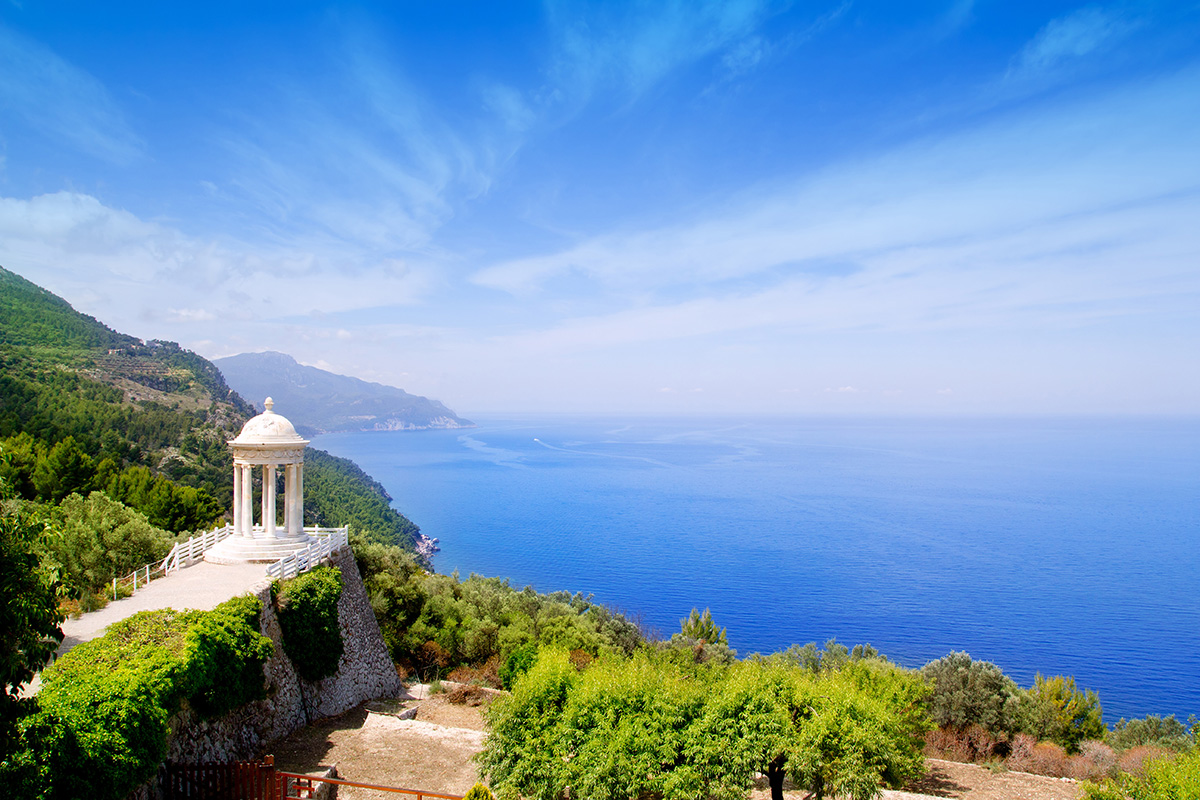 Son Marroig
Immortalised in pictures, the white Mirador temple at Son Marroig has dramatic views of the Sa Foradada peninsula – so if you don't feel like tackling the hike, you can view it from what feels like the top of the world. In between Deià and Valldemossa, this was considered a prime lookout point by its creator, an Austrian duke who fell in love with the island.
Thanks to our talented photographer Sara Savage for contributing great images.
We are always pleased to hear from you, so do send us your feedback by email to: office@helencummins.com.