Arguably the most dramatic region of Mallorca, the northwest dazzles with contrasts. Within the 80-kilometre long Serra de Tramuntana mountain range are the prettiest age-old villages of Banyalbufar and Valldemossa; pristine coves like Llucalcari and Port d'es Canonge, and, at the southern end, the delightful resort of Port de Sóller. Pictures, not words, do this part of the island justice.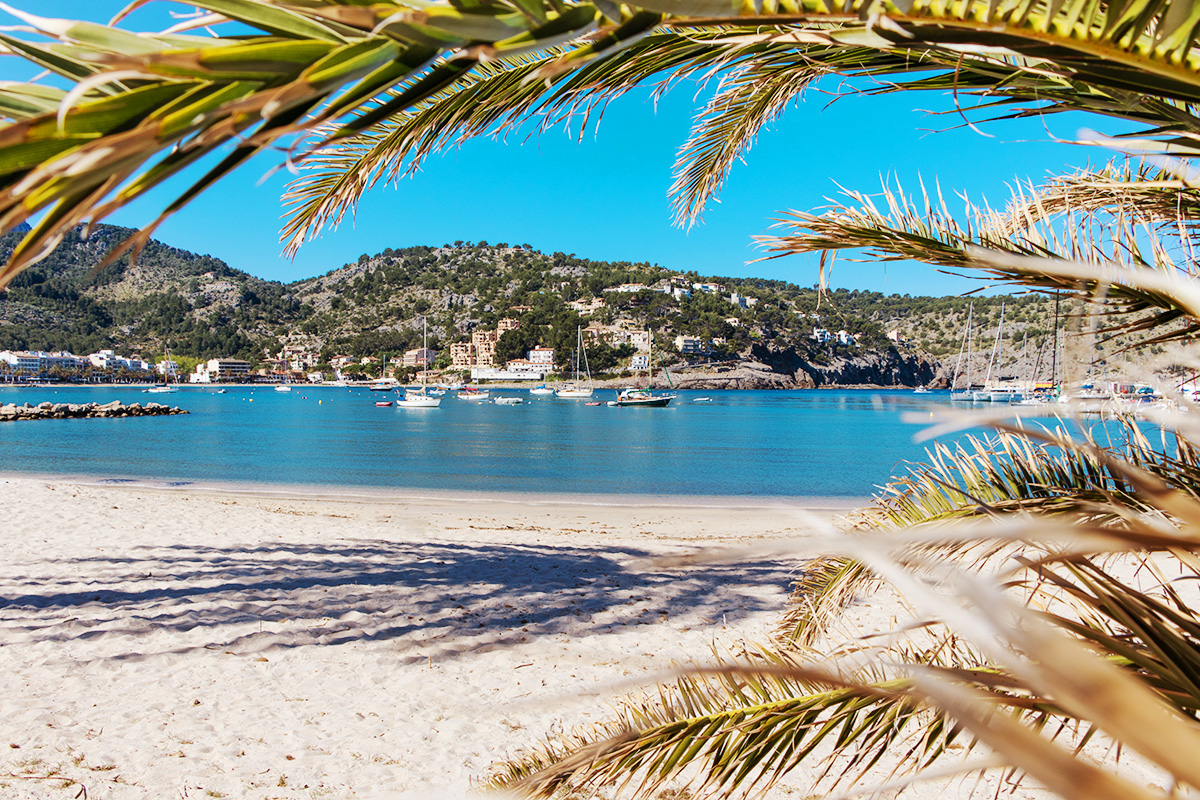 Port de Sóller
Like the vintage San Francisco-style tram running by the beach, the resort of Port de Sóller retains a joyfully old-school air. Set around a horseshoe-shaped bay and surrounded by the Serra de Tramuntana mountains, the scene is endless days of children playing on the sand, the sound of gently lapping waves, and the pleasant buzz of café and restaurants lining the walkway. Sóller's port has escaped mass tourism, instead working its own chic character – complete with world-class hotel and spa, the Jumeirah.
Read more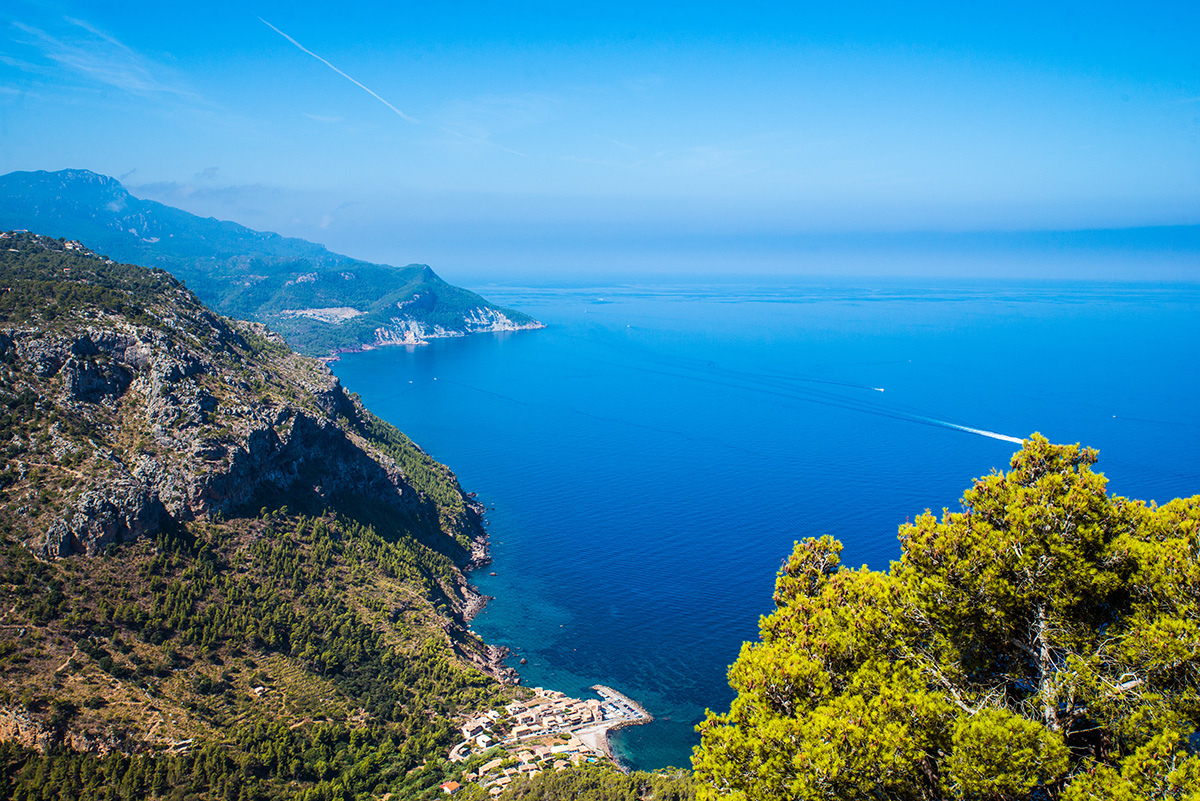 Port de Valldemossa
Some seven kilometres from Valldemossa town lies the little harbour of Port de Valldemossa. After a series of hairpin bends, the winding Ma-1131 – giving tantalising glimpses of the sea – leads you to this unspoilt lunch spot with its one simple fish restaurant.
Read more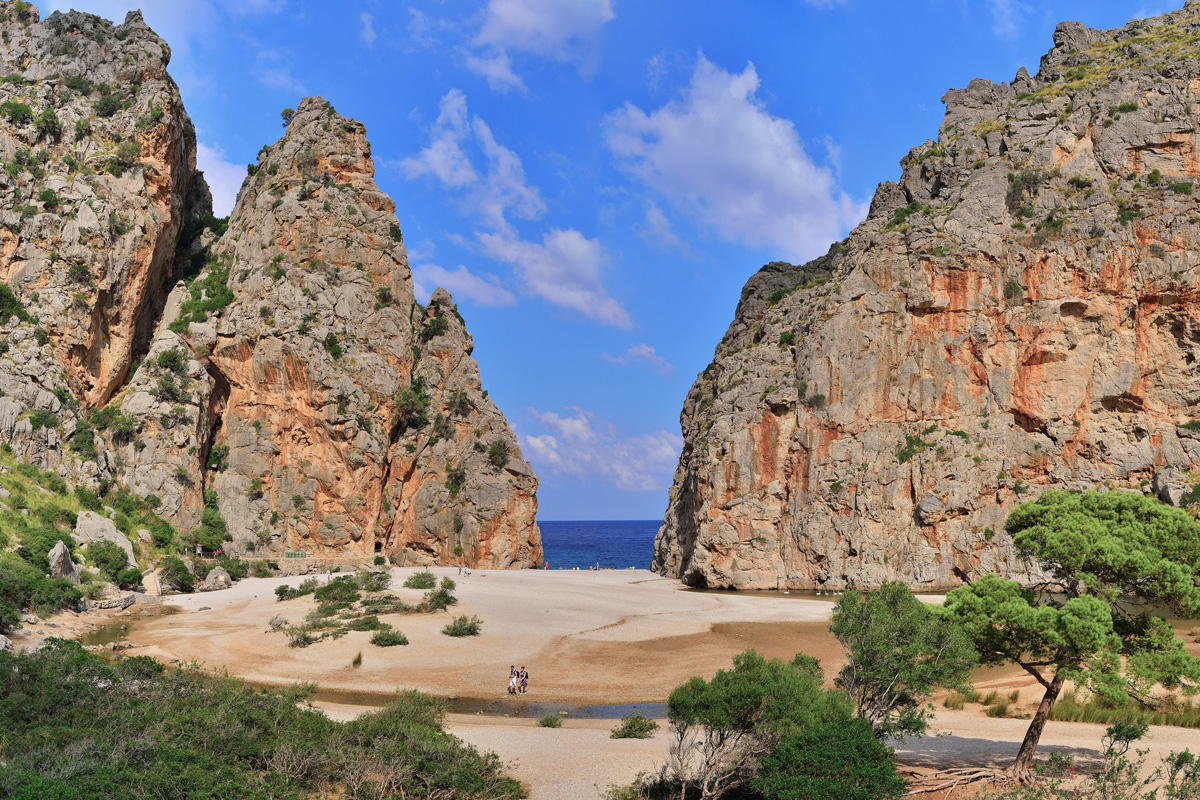 Sa Calobra
Sa Calobra is famous amongst the international cycling community who travel from across the globe to tackle its switchback ascent, but its two beaches are no less breathtaking. The first, set between steep cliffs where the five-kilometre-long canyon Torrent de Pareis opens up to the sea, is reached by walking through rock tunnels from Sa Calobra. The second, lesser-known beach, found in front of the little village, has the advantage of a few cafés and restaurants. Both boast spectacular aquamarine waters.
Read more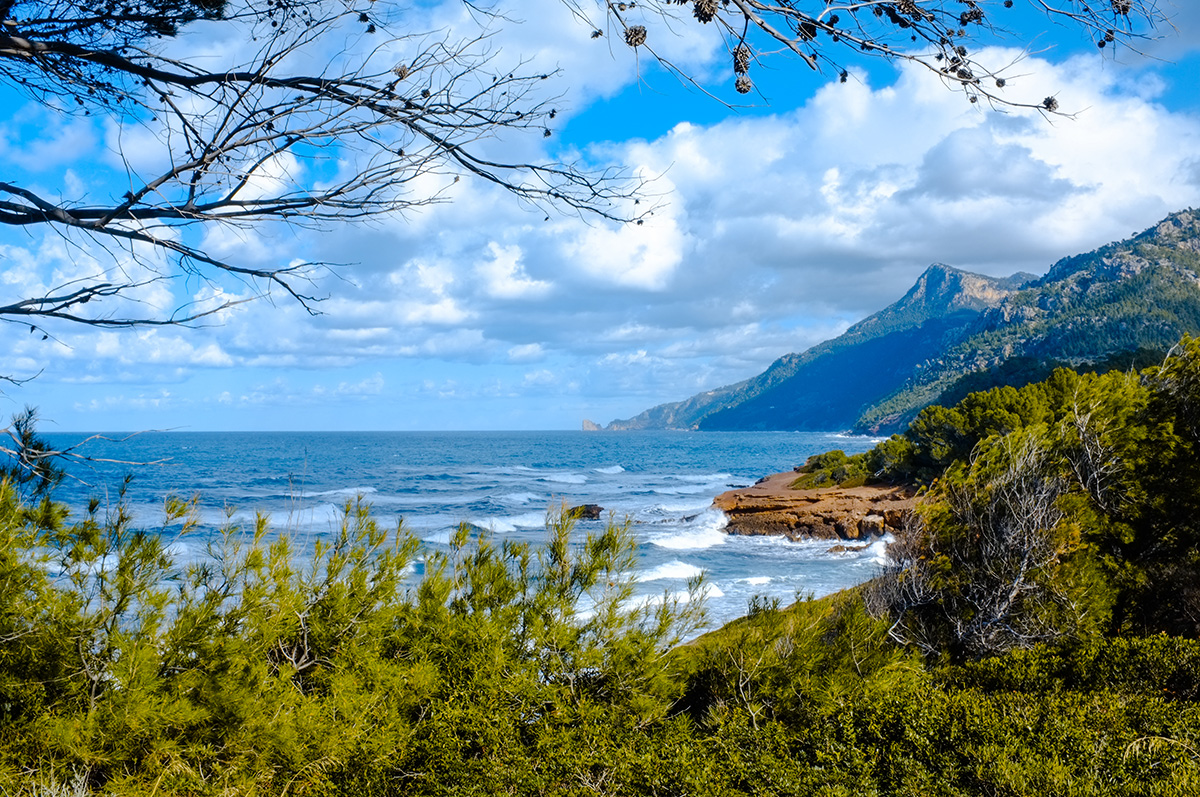 Port d'es Canonge
There's a reason you won't find a crush of bodies on the sands at Port d'es Canonge: six kilometres of the 12-kilometre drive from Esporles comprises one 180-degree bend after another. Once there, the driver is soothed by the sight of an authentic little fishing beach, still very much in working use, and red-hued cliffs tumbling down to the sea.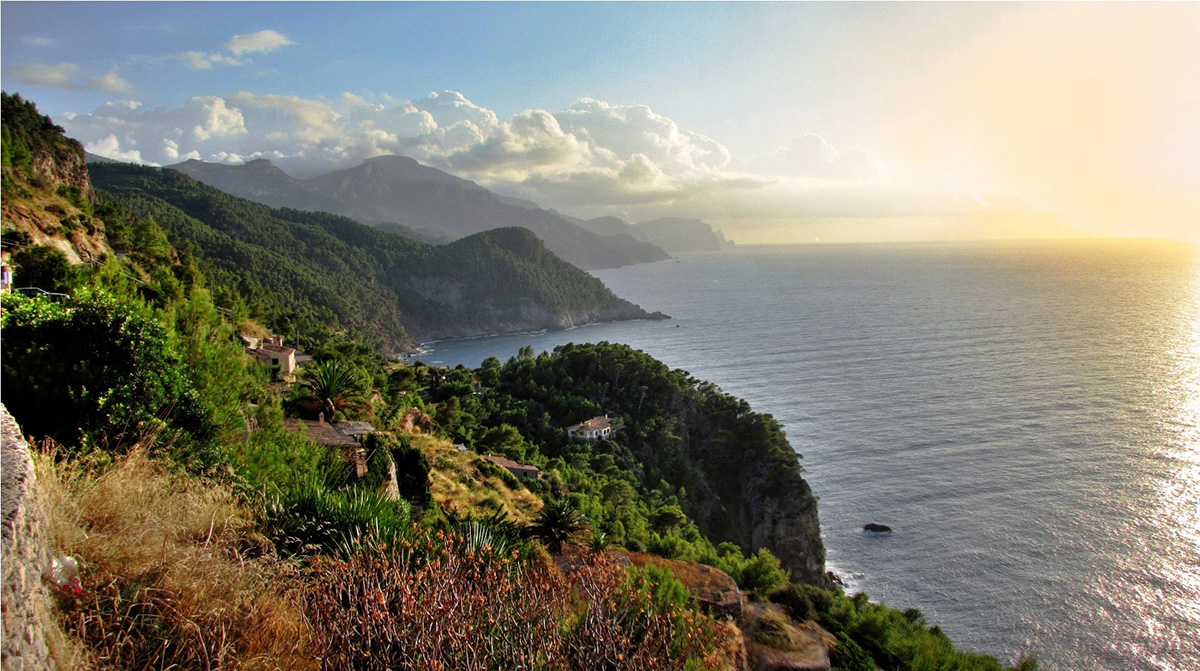 Llucalcari
Tripping down a shady path to a hidden beach always feels like a mini adventure. The one at the tiny hamlet of Llucalcari is perfect: old stone steps beneath olives and pines ending in a pristine cove with crystal clear, shallow waters. While everyone has heard of neighbouring Deià, three kilometres away, fewer have discovered this charming spot.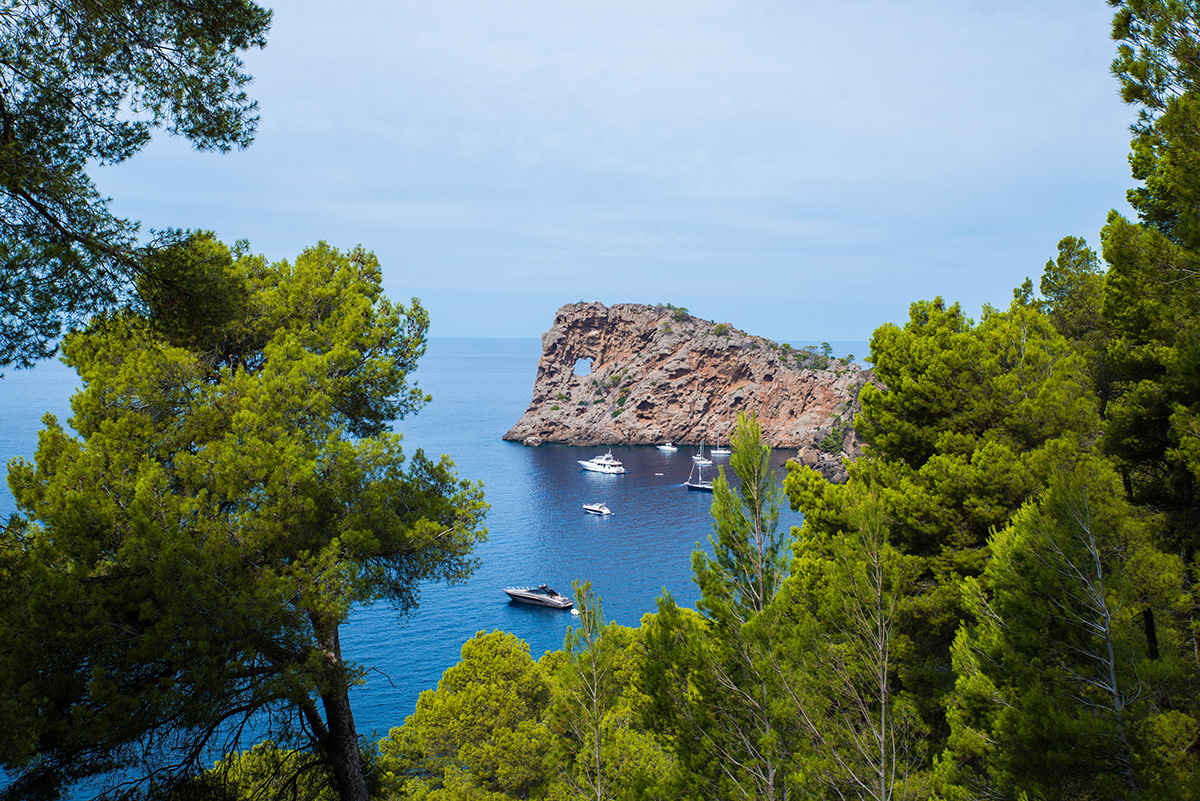 Sa Foradada
Welcome to smugglers' territory. Once upon a time, the caves around the bay home to Sa Foradada were used to hide contraband; now they're explored by pleasure seekers. Distinguished by a hole in the rock seen from the distance, this rocky outcrop with landing stage is reached on foot from the estate of Son Marroig.
Read more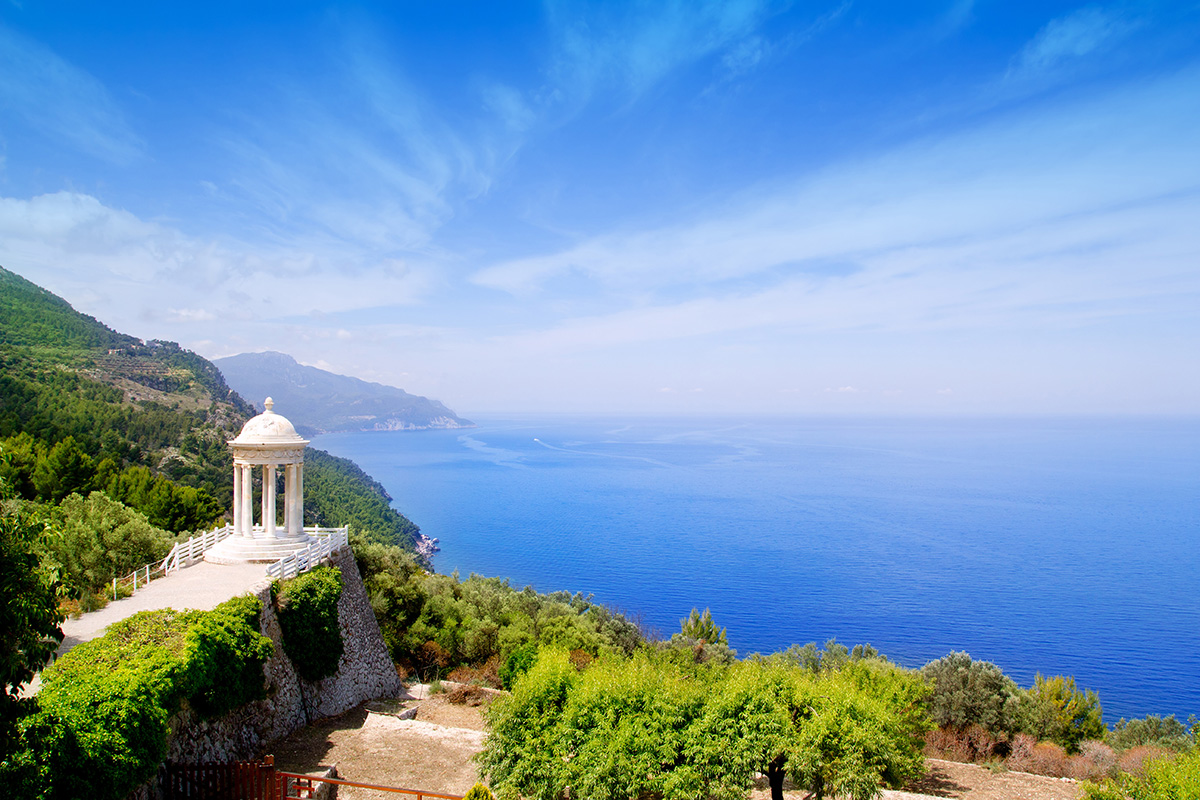 Son Marroig
Immortalised in pictures, the white Mirador temple at Son Marroig has dramatic views of the Sa Foradada peninsula – so if you don't feel like tackling the hike, you can view it from what feels like the top of the world. In between Deià and Valldemossa, this was considered a prime lookout point by its creator, an Austrian duke who fell in love with the island.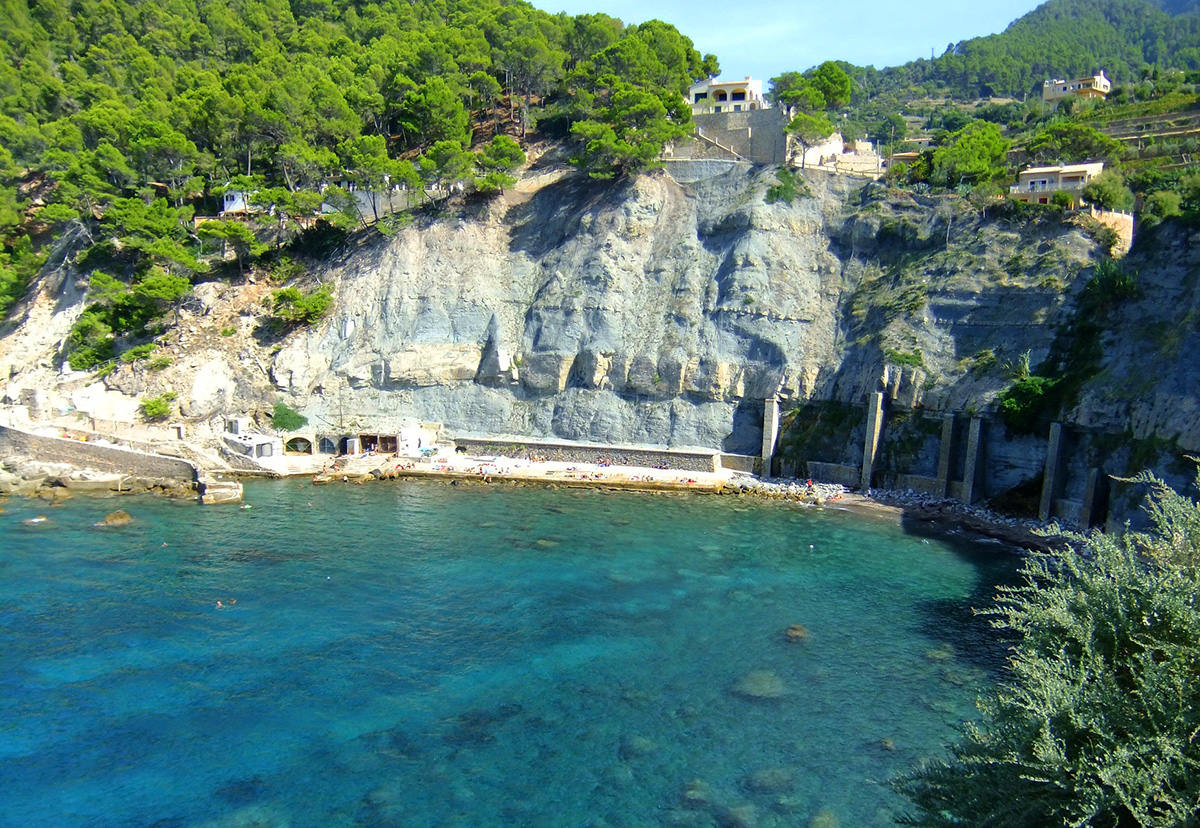 Cala Banyalbufar
Visitors to the rugged, rocky beach of Cala Banyalbufar during rainy season can bathe in a freshwater shower, formed by a mountain stream cascading over the rock. Long and narrow, flanked by a great wall, this is a northwest location of curious, otherworldly character. Views out to sea are beautiful, and bring your snorkelling mask.
Read more
Thanks to our talented photographer Sara Savage for contributing great images.
We are always pleased to hear from you, so do send us your feedback by email to: office@helencummins.com.