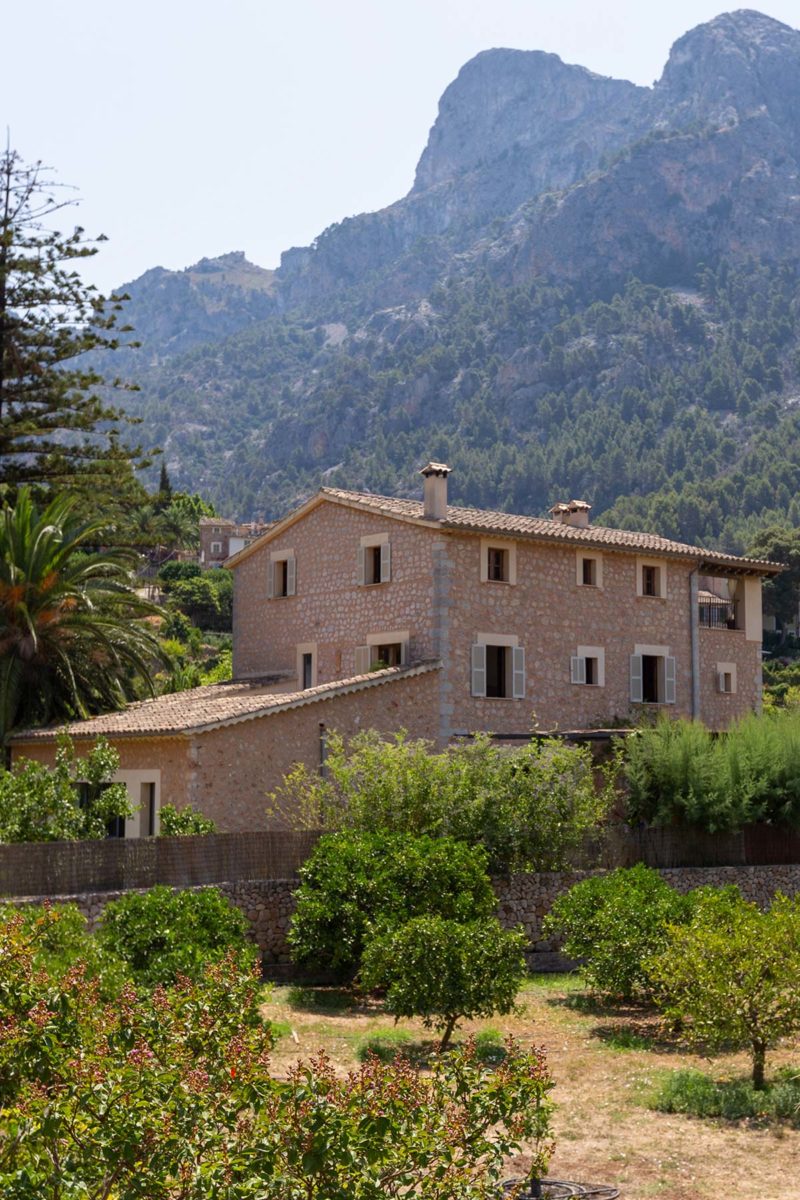 The Sóller valley has it all. Two sandy beaches, a smart marina with fishing boats; the all-year-round lively and picturesque town of Sóller with an abundance of cafes, restaurants and boutique hotels, set to a dramatic mountain backdrop; the vintage train linking Palma and Sóller, and the tram connecting Sóller and Port de Sóller.
Over the past decade, the area has become increasingly popular amongst international buyers. Germans, English, French and Danes comprise most of the market, snapping up everything from modest bolthole apartments through to luxury penthouses, townhouses and country homes.
The beauty of the region's once isolated position has turned out well for Sóller. Real estate development has been slow compared to elsewhere. While the builders were moving in on the southwest, southeast and Alcúdia area, Sóller escaped under the radar. Now of course, access to the rest of Mallorca is fast thanks to the road tunnel (and, since 2018, completely free).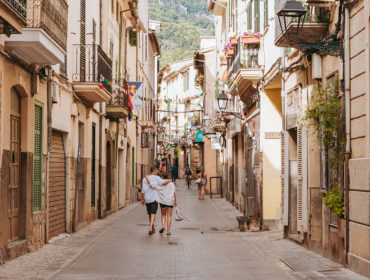 Sóller has an abundance of good things. Discover them all; from hotels and restaurants to the event calendar, and what it's like living there.
Valldemossa can be reached in 30 minutes, Palma 35 minutes and the airport, 45 minutes. Meanwhile, very few building sins have been committed here and the aesthetic appeal of the valley is all the better for it.
Where to buy a property in Sóller
Sóller town can be divided into five distinct areas: the centre, which corresponds to the central square plus immediate surroundings, the neighbourhoods of Estiradores and Alquería del Conde, the area around the cemetery and L'Horta, a residential zone on the outskirts of town. In addition, the hamlet of Biniaraix lies a couple of kilometres to the east of Sóller. All are desirable, though a few locations particularly stand out.
Gran Via and Carrer de Sa Mar
Sóller's most prestigious properties are found along the tree-lined boulevards of Gran Via and Carrer de Sa Mar. In Art Nouveau design, the style imported from France at the end of the 19th century, these townhouses have Modernist features such as colourful handmade tile flooring, ornate ceilings and curved staircases. There is certainly something of the Parisian in their wrought-iron railings, Juliet balconies and heavy front doors.
L'Horta
A kilometre from the centre of Sóller is the suburb of L'Horta. Peaceful with a very country feel, houses here are large and sited on well-sized plots, many with pools. Rustic interiors with luxurious touches characterise such homes, equipped for winter living with upgraded heating systems and wood burning stoves. Classic local stone and green shutters, views to the mountains and plenty of palm and orange trees conjure a quintessentially Mallorcan landscape.
Biniaraix
For nature enthusiasts, Biniaraix is heaven and a popular starting point for hiking and cycling routes. This little piece of paradise at the foot of the Tramuntana mountain range comprises cobbled streets of solid, honey-stone houses. With a population of around 120, the selection of homes coming onto the market here is very limited and tend to go quickly. A couple of kilometres further up the valley, the village of Fornalutx is larger and equally picturesque.
According to Mandy Fletling from real estate agency Living Blue Mallorca, the up-and-coming zone to watch in Sóller will be the immediate area surrounding Carrer de Sa Lluna. Gonzales predicts that after the successful gentrification of this central pedestrianised shopping street, those around it are sure to follow suit.
Advantages to buying a property in Sóller:
Cosmopolitan area with many foreign residents
Mountain views and proximity of port and beach
Easy access to an authentic Mallorcan lifestyle
Many amenities available through the seasons
Lot of events happening year round, and a sense of community
Better connected to Palma and the airport thanks to the road tunnel
Solid holiday rental market
Some things to bear in mind
Limited properties for sale compared to some other areas, since demand exceeds supply
Very little available building land
Less accessible than some other regions of Mallorca
No international schools in the vicinity
The town centre can be noisy dues to mopeds
The narrow streets around the town centre make access and parking difficult
Most of the good restaurants and hotels close in winter
It can feel colder and more damp in the mountains climate
Sóller Price Guide
2/3 BEDROOM HOUSE:
€400,000 to €800,000
4 BEDROOM HOUSE:
€550,000 to €3.5 million
5+ BEDROOM PROPERTY:
€1,500,000 to €6 million
(Please bear in mind that prices are subject to change)
Types of property in Sóller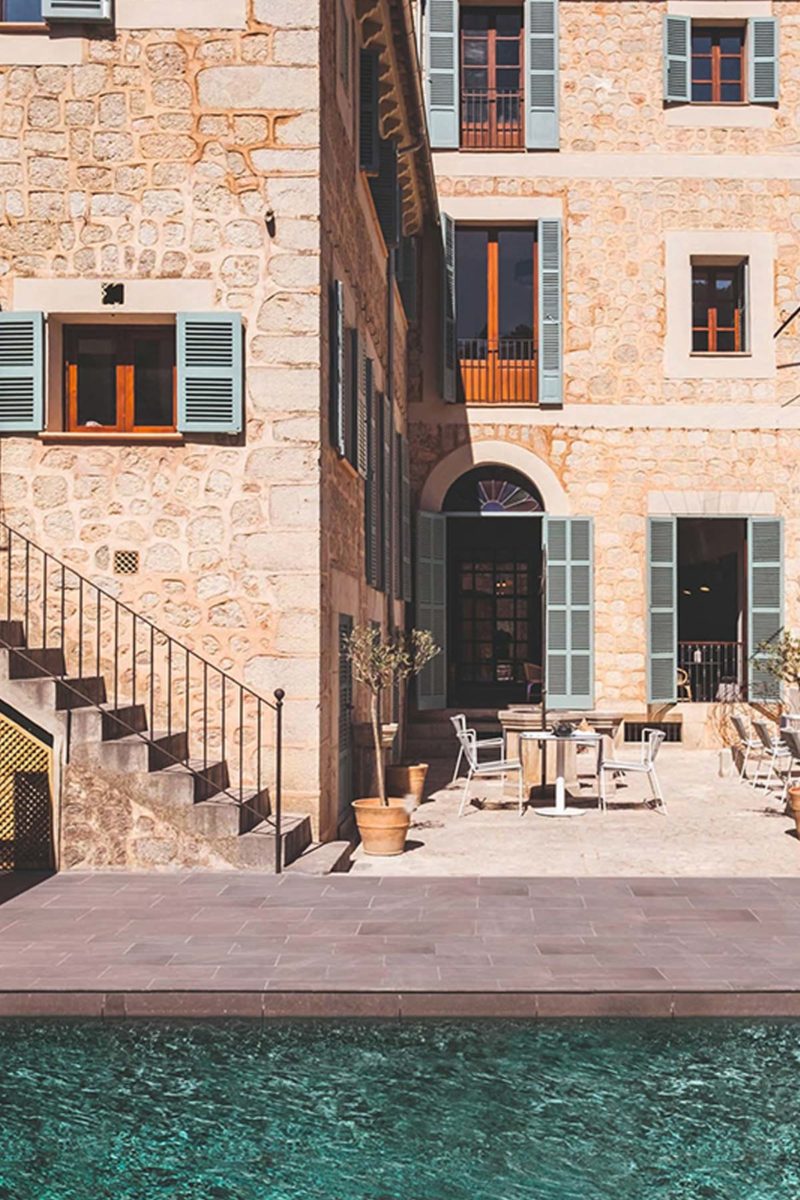 Prestige Townhouses
Gran Via and Carrer de Sa Mar boast grand townhouses complete with interior gardens – and sometimes, a swimming pool. Resplendent with charming Modernist touches of French influence from the early 20th century, these properties sell for between €1.5 million and €3 million depending on the size of plot and build surface. Often possessing several bedrooms, these are spacious homes originally designed for nobility and the families of wealthy tradesmen, a few of which have been converted into boutique hotels in more recent years.
Typical Townhouses
Right in the centre of town close to Carrer de Sa Lluna are the more commonplace townhouses, most with interior patios, but rarely a pool. While more modest than their counterparts in Gran Via and Carrer de Sa Mar, they retain a great deal of original character with features like wooden beamed ceilings and stone archways. Prices vary between €400,000 and €800,000 depending on factors such as size and condition.
Country Homes
The sometimes less than desirable build quality found in other regions of Spain is rarely found in this Mallorcan corner. Harnessing local stone, Sóllerics construct their country houses to stay cool in summer, and well insulated in winter. Elements such as Arabian tiled floors and large fireplaces are often found, and if you're lucky and buy nearer the coast you might even get a historical watch tower.
Finca country-style houses in the rural residential area of L'Horta vary in price depending on plot size and built area, but generally start around €600,000 up to €3.5 million. Biniaraix village houses are priced at around €350,000 up to €3 million. The upper bracket buys you a country property on a large plot, with a pool.
Rules and Regulations
The northwest coast of Mallorca is protected by UNESCO. Sóller is marked as a purple zone by the government, classing it as part of the 'vulnerable interior core'. In an attempt to control mass tourism, homeowners are restricted to 60-day holiday rental licenses for their properties.
Where construction is concerned, buildable land in Sóller is scarce. In general terms there are two types of land in Mallorca: urban and rustic. Regulations for urban land are more flexible than for rustic; and Sóller is classed as rustic. A special building regulation plan for Sóller is in place ('Plan Especial de Horts i Taronjers' – PEP 2), which does pose significant challenges to building a dream home in the Golden Valley.
What all this means however, is that with such strict laws in place, Sóller is unlikely to be marred by development, nor overrun by tourists, anytime soon.
What the Experts Say About Property in Sóller
"The market in terms of price remains stable. Prices in this area are driven by sea view, pool availability and obviously access. Many houses need complete renovation. Finished properties reach the top end of the price range, if not far above it."
Laurent Mathieu, Casas Mallorca
"Sóller is the place to be with an elegant flair and relaxed style not found in other more fashionable areas of the island where the nouveaux-riche are constantly flaunting their fashionable clothes and accessories. Sóller is all about culture, authenticity, great cuisine and beautiful scenery."
Living Blue Mallorca
"Square metre value will depend on the property itself (garden, light, possibility of a swimming pool, state of repair, etc.), its location and the owner's need to sell, as well as of course the latest sales of similar properties. There are quite a few available properties in need of renovation with huge potential and the price range goes from €200,000 to €6 million."
Borja López Muñoz de Baena, Sóller Studio
See below for more Villas for sale in Mallorca!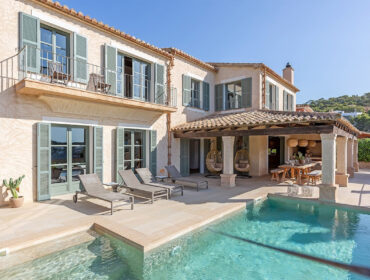 Discover the best Mediterranean villas for sale in Mallorca handpicked by Dr. Helen Cummins and team of local property experts.