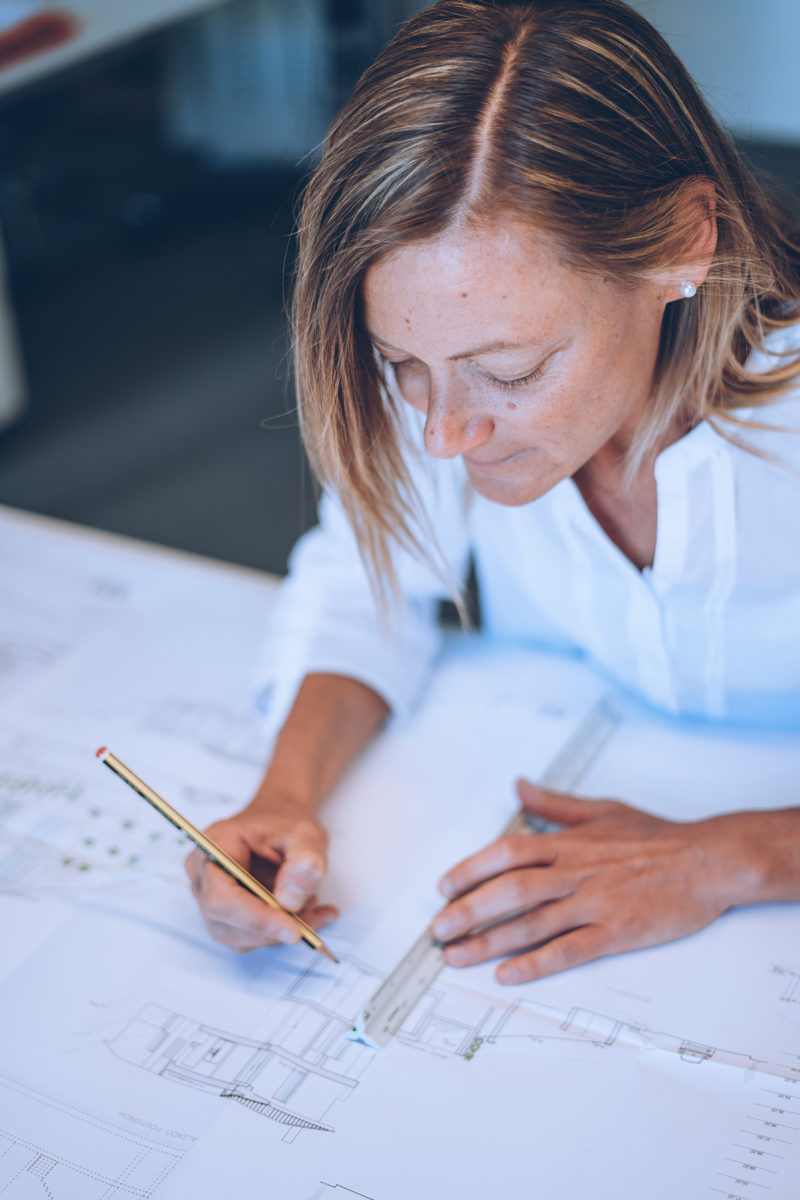 So after a lot of bargaining and meetings with your lawyer you have purchased a beautiful plot of land (or a property for reform) on Mallorca and are now looking to choose an architect. With 3D visuals and some impressive portfolios, it's easy to be swayed by beautiful designed properties. However, it's important to choose an architect that understands your wishes, is well-trusted and is not afraid to think outside the box. Given Mallorca's small land mass and finite amount of resources, it is important to choose an architect that works sustainably and feels passionate about the conservation of the island.
How do I find a reputable architect in Mallorca?
We're fortunate in Mallorca to have some very talented and credible architects based here. You will be working with an architect for a considerable amount of time so its essential that you're both on the same page about your new style of home and realistic about how long it will take. In your first meeting they should be passionate about your project and excited about your ideas.
To find out if your architect is qualified and registered, you can make a quick call to your local College of Architects. If they're also a member of the Royal Institute of Architects (RIBA) even better.
Do they speak my language?
A lot of architects that work here have grown up on Mallorca and therefore speak Spanish and Catalan fluently. Many have worked or studied abroad and gained international recognition for their work, meaning English is guaranteed. Other languages such as German, French and Italian are spoken, but are much less likely unless you choose an architect who is an expat themselves. That being said, most architectural firms will offer their services in a range of languages to cater for the high demand of foreign property investors.
The service on offer
Working with a qualified architect, you can be sure you'll get a comprehensive service. At the beginning, they will mock-up some layouts and present a couple of options for you to choose from. Once you have accepted a preliminary design, they will turn this rough concept into a three-dimensional presentation with floor plans, roof design and some interior and exterior details. Most architects on Mallorca have the latest in design software, so you will be able see your whole house in 3D, do a 'walk through' and see it from various angles before plans are submitted for approval. Your architect will be able to give you all the information about local planning laws and how they will impact your project. However, do bear in mind each municipality is different in Mallorca so rules and regulations will vary from area to area.
Recommended Mallorca Architects
Alejandro Palomino
Alejandro Palomino is considered one of Mallorca's greatest contemporary architects. His style is unique, recognised on the island for his liberal use of glass and open space. The materials that he uses are sourced sustainably and where possible, from the island itself. He is regularly sought-after by clients overseas who desire a second home in Mallorca and require someone that is skilled and creative to take care of everything. Alejandro has been working for over 15 years in the sector and is based at his offices in Bendinat.
Find out more about Alejandro Palomino by visiting his hc/ portfolio below.
OIB Architecture
Based in the trendy neighbourhood of Santa Catalina, you'll find Joan Ignaci Bibiloni and Oliver Borries working hard on some ambitious projects. Mixing contemporary and rustic elements, the pair are designing homes that challenge the norm. Rotating car parks and swimming pools beneath glass-floored living rooms are just some of the features that you'll get with OIB Architecture. Their services also include finding the land, designing a layout, construction and interior design.
Find out more about OIB Architecture by visiting their hc/ portfolio below.
Jaime Salvà
Since 2006, Jaime Salvà has been carrying out projects all over Mallorca. From his office on Santa Catalina, he designs buildings that result in dynamic living spaces. Those who choose Jaime are impressed with his star-studded background which include George Lucas' home and the Silicon Valley office buildings (both key highlights in his career). Jaime is Mallorca-born, and as far back as his great-grandfather, his family have always worked in construction and design.
Find out more about Jaime Salvà  by visiting his hc/ portfolio below.
Arquitectura 81
From first opening her office in her grandfather's garage, local architect Inés Rodriguez has come a long way since her early days. At Arquitectura 81, Inés designs everything from minimalist villas to traditional townhouses. One of her key values is honesty, and she is candid about what will and won't work. Something that her clients really appreciate given that most of her projects come from recommendations. Visit her at her offices in Portals.
Find out more about Arquitectura 81 by visiting their hc/ portfolio below.
LF91
Miquel Bauza at LF91 in Pollensa is a master of project management, overseeing a team of talented architects, designers and builders. LF91 organise the entire project of building a home in Mallorca including purchasing land and negotiating local laws. The architecture that Miquel and his team produce is of such high standard that buyers from overseas seek his skills and local insight. He is revered for completing the smoothest builds on the island.
Find out more about LF91 by visiting their hc/ portfolio below.
In conversation with. . .
Tavis Wright
The son of a Scottish architect, Tavis Wright grew up on the island of Formentera, inspired by the Mediterranean light and its simplicity. His experience at Phillippe Stark's design firm in Paris, as well as other firms in New York and Barcelona, cemented his destiny at Foster and Partners in London. He is now based in Mallorca and runs DOS Architects alongside partner Lorenzo Grifantini. The two architects complete projects all over the world, many of which have received global attention.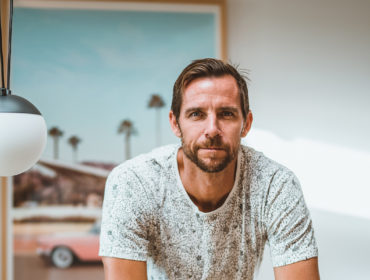 The award-winning architect from Formentera is motivated to create a better living experience with each new design that he makes.
Margalida Montoya
Mallorca-born architect Margalida Montoya prefers to design houses that preserve the past, reforming what went before as opposed to starting afresh. Her style is to reuse old materials and pay respect to Mallorca's rural heritage. "Most of what we need already exists" she says, passionate about using natural materials such as wood, stone and metal. With Margalida at the helm of your project, you'll be sure to have a house that blends harmoniously with the island, with a few nods to local tradition and style.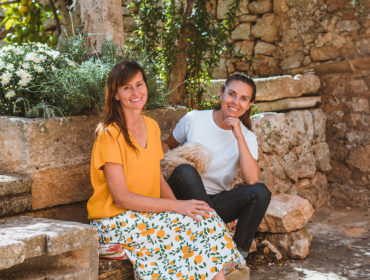 Meet architect Margalida Montoya who prioritises preserving the history of a home, recognising the beauty in things that others often do away with.
Elena García-Ruíz
Architect and garden designer Elena García-Ruiz runs her studio Garcia-Ruiz Arquitectos in Palma, near El Borne. She grew up in a family of architects and started working on numerous projects in her early twenties. She is behind some of the most beautiful buildings in Mallorca, which include holiday resorts, residential developments and town houses. With a clever eye for detail, Elena knows how to make a home and garden fuse as one, never limiting her skills to just building, but landscaping too.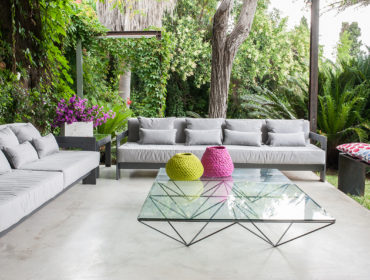 The architect and garden designer Elena García-Ruíz, whose family are well known architects on Mallorca, shows us around her stunning 1960s home which she has stylishly reformed in recent years.
The moment you decide to live in Mallorca will be the moment your dream property comes to mind. What does it look like? A villa by the sea with big windows? Or perhaps a country finca with an infinity pool in the heart of the Serra de Tramuntana? In whichever way you imagine your dream Mediterranean home, the key to bringing your ideas to life is choosing the right architect. Luckily on Mallorca, there is a rich offering of talented architects executing innovative and dynamic designs.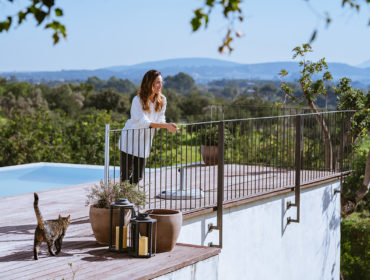 Finding your dream holiday home is fast and easy with this essential guide to the best places to buy property in Mallorca.
At helencummins.com, we bring together over 20 years of living in Mallorca. Editor Helen Cummins and team of local journalists strive to make your new life in Mallorca as easy as possible. A life that enables you to slow down and really enjoy what the Mediterranean lifestyle has to offer.
If you would like to know more about the island and what it's like to live here, sign up to the hc/ newsletter which includes the latest recommendations from Helen, Mallorca guides and local stories.