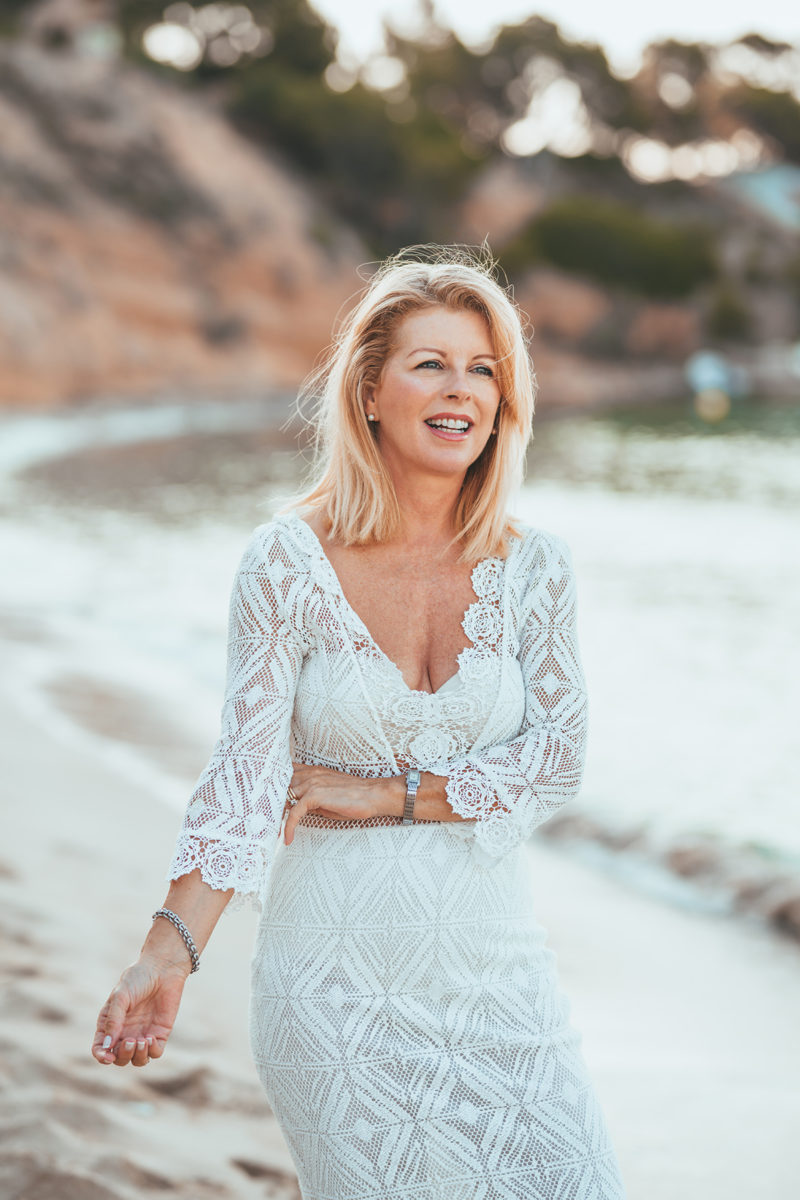 Glamorous, opulent and elegant, the prestigious Puerto Portals is located in the beautiful bay of Palma, just a 10-minute drive from the capital city, is one of Mallorca's most luxurious marinas.
It's a destination that attracts the wealthy and well-known who moor their yachts amongst the 670 berths that cater for palatial vessels up to 60m in length. There is much to enjoy in the area, with many services, facilities and amenities on offer, from designer shopping, concept stores, yacht brokers, real estate agencies and choice of high class international restaurants and stylish bars and clubs.
In just 34 years it has also become an epicentre for year round entertainment and facilities on the island, hosting events from high profile sailing regattas, a classic car rally and glitzy parties, to its popular Summer Market programme and widely renowned Christmas Market. And, when there is nothing else going on, it's a great place to while away the hours and enjoy perusing the panache of the people passing by.
By purchasing property in Puerto Portals you will benefit now more than ever from the current expansion works of this fabulous port facility. The addition of new underground parking, shops and restaurants, a flamboyant new beach club and a face-lift to some of the nearby apartment complexes, is sure to further enhance its illustrious reputation and quality of life.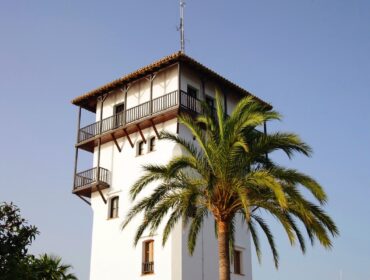 Portals Nous, with its exclusive hillside neighbourhoods and swanky yacht marina, has become one of the most in-demand property hotspots on the island.
Good to know about Puerto Portals
Local language
Spanish and Catalan are the official languages but English and German and some Dutch are used too, due to the wealth of international inhabitants who have relocated here.
Main Industry
Puerto Portals' main industry is nautical with the likes of Sanlorenzo Spain selling and maintaining some of the most incredible super yachts. Other services such as chartering, servicing, maintenance and brokerage are all found here too. Hospitality and retail are two other prominent sectors, alongside luxury real estate which is highly sought after in Puerto Portals.
International Schools
Many of Mallorca's best international schools are within a few minutes drive. Agora Portals and King Richard III are both a stone's throw away from the port, whilst the primary and secondary schools of Baleares International College and Bellver International College are less than 10-minutes drive away.
Distance
Palma: 12-minutes by car
Palma Airport: 17-minutes by car
Port Andratx: 20-minutes by car
Alcudia: 45-minutes by car
Deià: 40-minutes by car
Transport
Taxi: The 13km journey to Palma takes around 12-minutes and costs between 17€ – 21€
Parking: There is a large car park in the marina and there is also parking alongside the waters edge around the marina itself. The first 2 hours are free in summer and 4 hours in winter. There is also a large public car park in Portals Nous, a few minutes walk from the port.
Bus: The 104 and the 106 each run hourly and get you to the La Seu cathedral in Palma in approximately 22-minutes. The cost is around 2€
Puerto Portals Events Calendar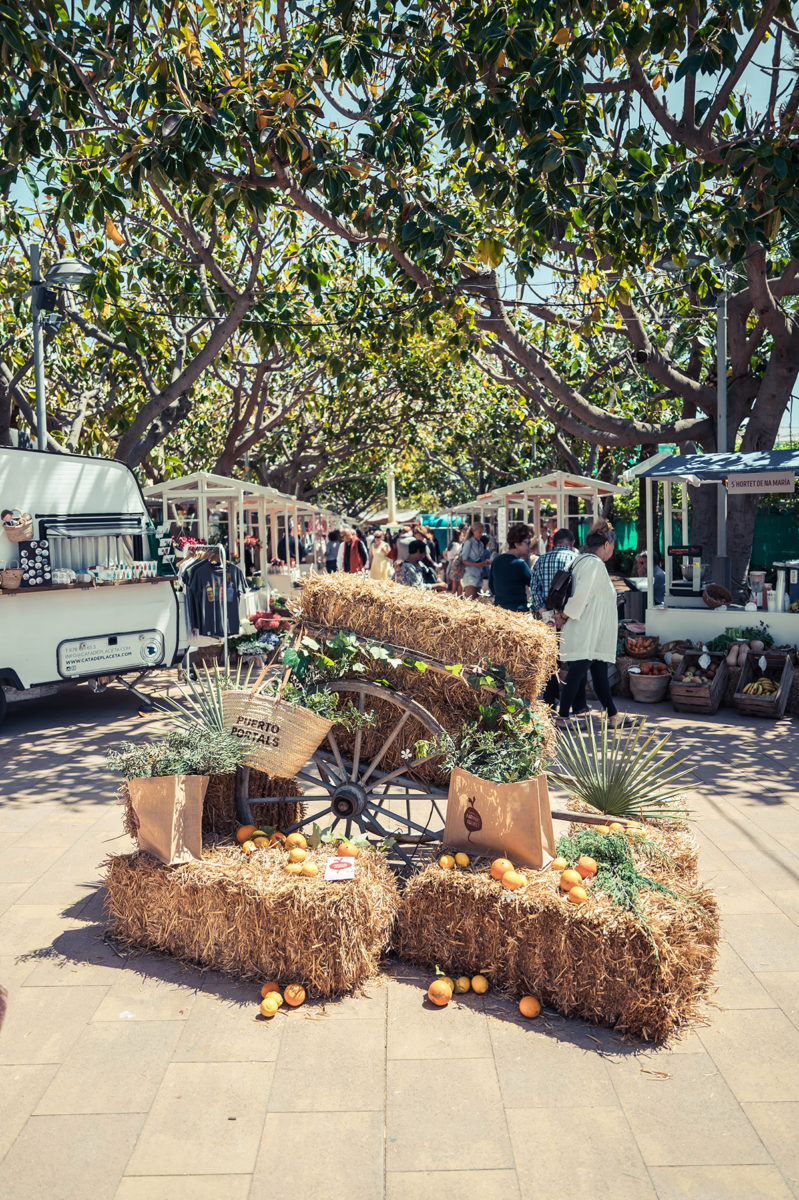 Nowadays, Mallorca is much more than just a summer holiday destination. The island has flourished in many industries and today, prides itself on its status as a year round place to live.
Places like Puerto Portals have contributed to this change, not only through their fantastic facilities but also through their brimming annual events calendar.
Proud host to a number of prestigious sailing regattas including Puerto Portals European Championship, Impala Masters, Rolex TP52 World Championship and the Dragon Winter Series, national and international competitors get to enjoy the thrill of week-long racing in Portals. The Regatta Travesía APD in May takes racing all the way from Puerto Portals to Port de Marina Botafoch in Ibiza.
The Oris Classic Car Rally in March is a must for any auto enthusiast and owner. The day before, these cherished classics are on display port-side for all to admire, ahead of their 600km adventure up into their Serra de Tramuntana mountain range race track.
For food lovers and those looking for unique gifts, try the Farmer's Market in May, the weekly Sunset Market in August and the highly regarded Christmas Market, voted 5th best Christmas Market in Europe by German newspaper, 'Die Welt'.
Puerto Portals in photos
fg_lazyload
Puerto Portals
Puerto Portals
Cappuccino
Puerto Portals
Farmer's Market
Salt Bistro Restaurant
Sunset Market
Copa Mediterraneo
Rally Clasico
Puerto Portals
Puerto Portals
Puerto Portals
Experience Puerto Portals
Despite its small size, this sophisticated waterside destination is packed full of glamorous things to do. After breakfast at the 'institution' that is Wellies or a coffee at Café Cappucino whilst admiring the luxury sports cars parking up, perhaps a spot of shopping is in order. You will find many exciting purchases within its immaculate designer boutiques, from jewellery in Nicolas Joyeros to yachting supplies in chandlers DRK20, designer beachwear from Blue Marin, or something lovely for the home from Rendezvous Yacht & Home.
For some beach-side fun, head to the golden sands and crystalline waters at Oratori Beach, just next to the marina where you can enjoy lunch and a cooling cocktail at Roxy's Beach Bar whilst watching the boats moor up in the bay.
As day turns to evening and the sun starts its descent, a stroll along the harbour wall, gazing out over the pristine yachts anchored is the perfect activity before heading to dinner in Ritzi, Flanigan or Baiben Restaurant where Michelin star chef Fernando P. Arellano serves international food.
After dinner, the roof terrace at BOP Bar with panoramic views over the marina is a lively spot to hang out in, with live music and entertainment throughout the summer.
Restaurants in Puerto Portals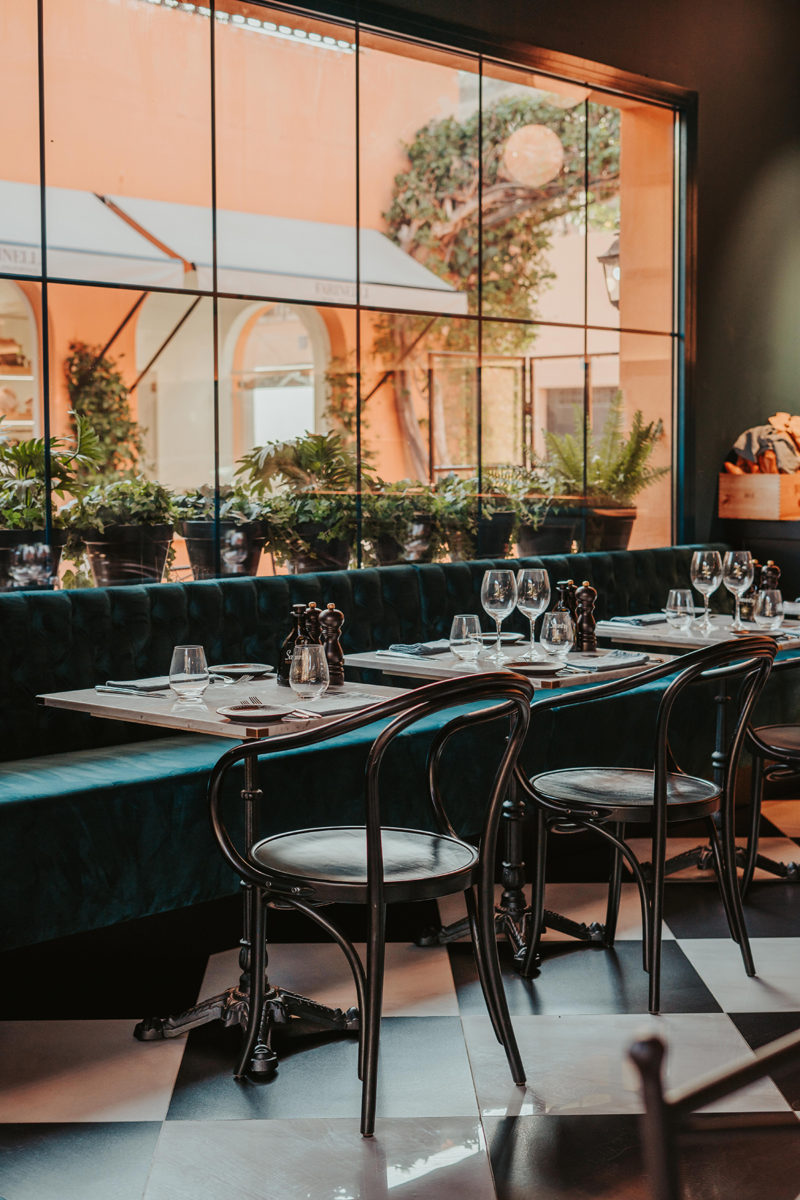 This prestigious Port is packed full of amazing cuisine!
For the best of Italian and Mediterranean elegance, head to Ritzi. Whether you enjoy lunch from their three course menu, overlooking the harbour, or Gillardeu Marenns d'Oleron oysters, fresh lobster and Albino Malossol caviar from their à la carte menu, their fresh seasonal produce and culinary skills promise to deliver an exceptional meal.
Relative newcomer Salt Bistro Portals' motto 'every guest must be a special guest and feel at home', is evident in everything from their sleek service to their delectable International cuisine with a Majorcan twist. Succulent Tuna Tartare, juicy leg of duck and their special Salt's Seabass are perfectly accompanied with a fresh Mallorcan Chardonnay.
Waterside restaurants such as Baiben from two Michelin Star Chef Fernando P. Arellano will spoil your taste buds through their superb culinary experience of Mediterranean and Latin American flavours. They also run gastronomy workshops and offer a private dining experience.
For succulent sashimi and sushi rolls, Lucy Wang serves a Japanese menu with a French Brasserie fusion. The relaxed Zhero atmosphere offers the choice of al fresco, or intimate dining in their contemporary design shabby-chic dining lounge, where dishes such as Sashimi Moriawase, Classic Miso Black Cod and grilled Ribeye Steak is served alongside chilled vibes from their resident DJ.
Nightlife in Puerto Portals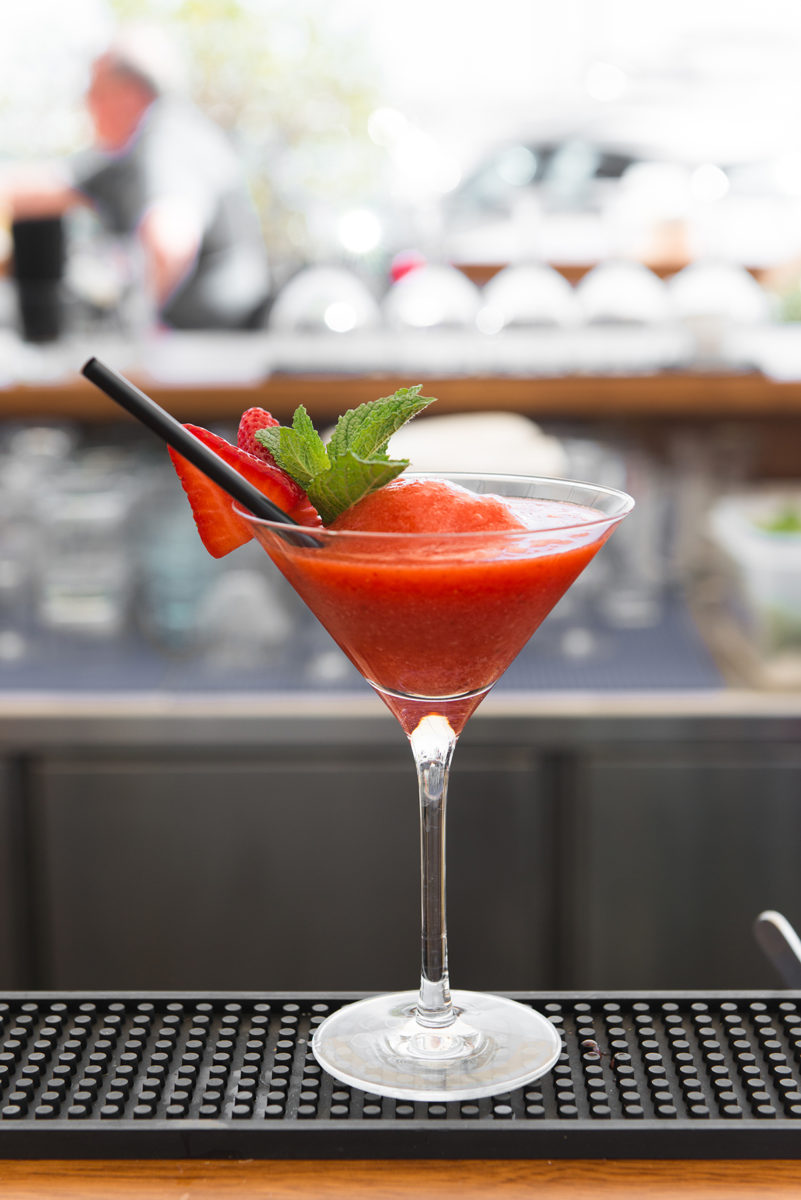 Nightlife in Puerto Portals offers you a varied choice. You can opt for the chilled sunset vibe, right up to a full blown club atmosphere with DJ and entertainment. There are a number of designer bars in Puerto Portals, each with their own beauty and uniqueness.
Roxy's Bar is an institution for many locals and regular visitors to Mallorca. Located on the rock at the end of Playa d'Oratori (Oratori Beach), it's the perfect place to enjoy a cooling sundowner with chilled tunes for a relaxing Ibizan vibe.
For a relaxed cocktail with ambient music, a visit to the stylish Cappuccino Bar, or Diablito right infront of the moored yachts, is always a good choice for informal dining and a beer.
For more glitz, glamour, vibrancy and live music, Ritzi Lounge Bar has a lively Champagne bar which overlooks the marina and BOP offers the club experience, with DJ's and captivating live performances throughout the year.
Property in Puerto Portals & Portals Nous
Property for sale in Puerto Portals, one of Mallorca's prime playgrounds for the rich and famous, offers both a luxurious address as well as a full-on glamorous lifestyle.
Most of the property is of modern design as the port itself was originally created in 1986. Elegant penthouse apartments overlooking the marina with sea views from the balcony and garden apartments with pools and direct access to the marina and its many restaurants, bars, café's and boutiques, are abundant.
Larger Mediterranean villas and family homes with landscaped gardens, pools and sea views are located behind the port, in the wider area of Portals Nous. Contemporary new build designer homes can be found in Costa d'en Blanes with all the latest technology fit in well with the surrounding landscape of this avant-garde waterside location.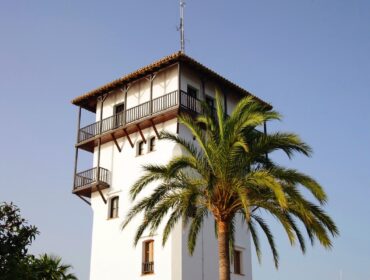 Portals Nous, with its exclusive hillside neighbourhoods and swanky yacht marina, has become one of the most in-demand property hotspots on the island.
Business & work in Puerto Portals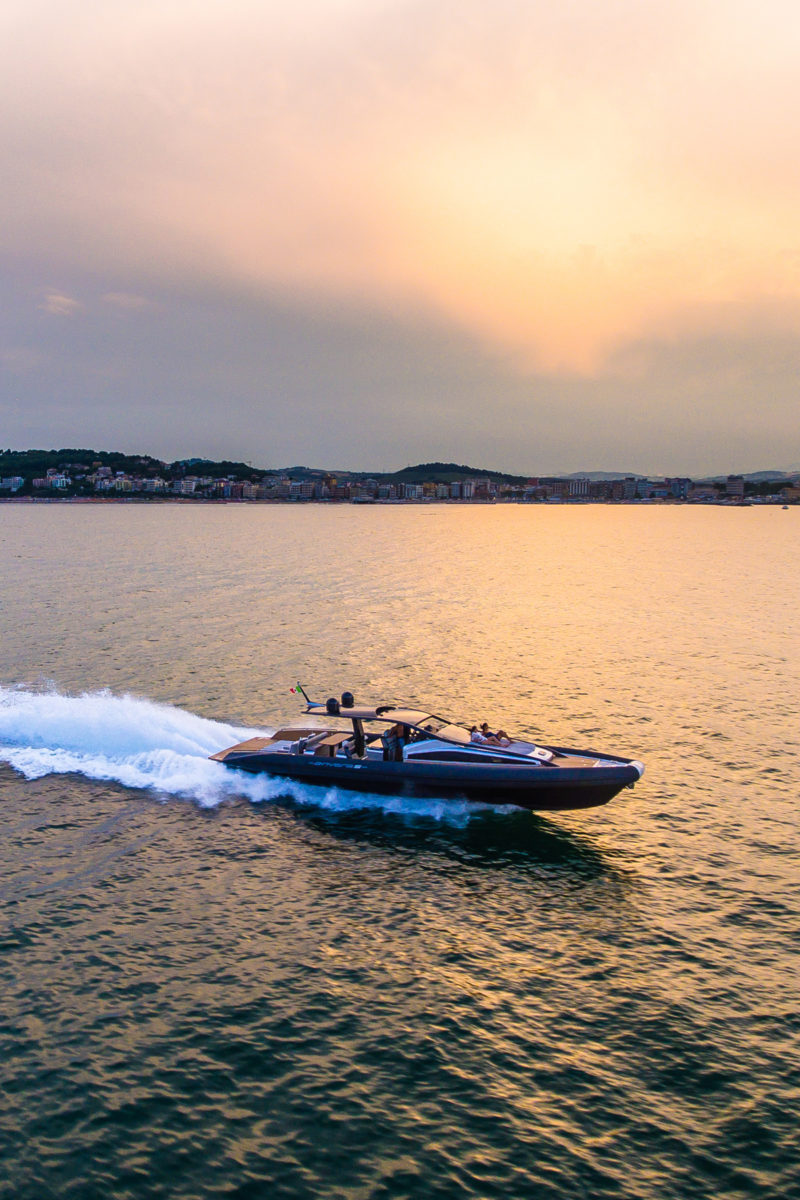 Naturally, Puerto Portals' main employment is within the nautical industry. Major yachting companies such as Italian yacht builder Sanlorenzo have a Spanish agency here in the port. Exclusive distributors in Spain and the Balearic Islands of these elegant bespoke built vessels, they employ an international team who speak nine languages between them.
Yacht chartering is a popular business here with companies such as Portals Charters also offering an on-board concierge service to super-yacht guests in addition, for that extra touch of luxuriousness. Baxter Marine are well established in Portals and have been offering yacht brokerage, moorings, charters, boat maintenance and guardianage since 1994. Princess Yachts are another large employer through their brokerage, berthing, yacht delivery and service department.
Outside of the yachting industry, there are many designer boutiques, restaurants and bars that employ all year round, thanks to the marina's de-seasonalisation. Of course, if you work from home, you can work from anywhere and the real estate for sale in Puerto Portals offer very attractive home offices, perhaps on the balcony overlooking the marina below and the sea beyond. With its location, just 10-minute drive from Palma, Puerto Portals is an easy commute to the city and its airport.
People: Locals & celebrities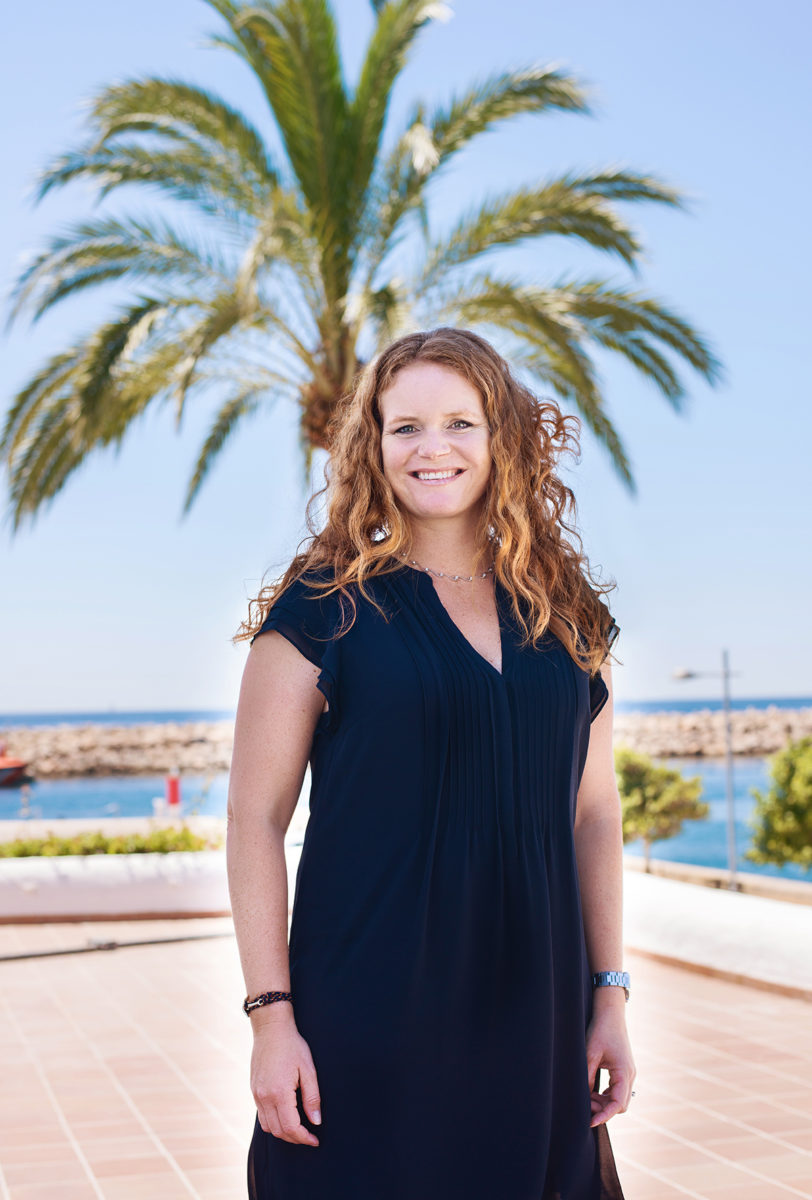 Since it opened in 1986, Puerto Portals quickly became one the island's hotspots, including for celebrities and billionaire businessmen. From the former King of Spain, Juan Carlos, and wealthy Arab Sheiks, to Leonardo di Caprio, Brad Pitt, Jim Carrey, Jenson Button, Bill Gates, Claudia Schiffer, Michael Douglas and Antonio Banderas, they have all been spotted enjoying the alluring ambience of this most magnetic marina.
Corinna Graf, the daughter of Klaus Graf, the visionary and 1986 founder of Puerto Portals, is now the managing director of the marina. After her father's death, Corinna stepped up to continue the vision and hard work, to 'maintain the high standard in terms of service and entertainment at the port', as well as overseeing its modernisation which is  focused on being as sustainable as possible.
A mix of international families have been attracted to this area, looking for a high quality of Mediterranean life, close to many amenities and leisure facilities, as well as some of the island's best international schools.
Last Word
Places like Puerto Portals have helped Mallorca evolve from the summer seaside destination it was known as, and develop into an elegant, luxurious and refined island, attracting the wealthier visitors and inhabitants.
It's a decadent destination, a glamorous hive of all year round activity and a haven for all things beautiful. Sleek designs, contemporary architecture, high-end fashion brands and fine dining fill this modern Mallorcan marina, alongside every service and facility to cater for the real stars of the show, the sublime luxury vessels that adorn the port-side and attract the onlookers.
If you're looking for an exclusive, sophisticated yet bold luxury lifestyle, living in Puerto Portals has it all.
Address details
Puerto Portals
Edificio de Capitanía, Puerto Portals harbour