As locals know, Mallorca is not just about the summertime. Increasingly visitors are starting to realize this too, with the wealth of activities and events throughout the year growing with each season. Puerto Portals, which celebrated its 30th birthday in 2016, has been at the center of this growing movement thanks to its excellent facilities and year-round calendar of events from sailing regattas to local holiday celebrations. Located in the heart of the Bay of Palma, the marina offers 670 moorings from 8 to 60 meters in length and a commercial area full of international restaurants, concept shops and boutiques offering a range of luxury goods, fashion brands, beachwear, and home goods, as well as real estate agencies and nautical companies, among others services.
Its calendar of events includes the Christmas Market which year after year brings a variety of vendors from the island and abroad selling handcrafted goods, original gifts, and homemade food items from little wooden huts. The German newspaper, Die Welt called it one of the top 5 Christmas Markets in all of Europe! Other favorites include the weekend Farmers Market in May with fresh, local produce, plants, and ecological food items, the Puerto Portals Sailing Week in July which is one of the best known regattas in the world, the Sunset Market that will transform summer afternoons in August into a festive event with live music, a special Kids zone, and cocktails, and the Oris Car Rally in early March when the port plays host to over 100 classic cars that will be raced along different stretches of the island for three days.
In its 30-year history, Puerto Portals has been a port open for everyone and it has gained an international reputation as a high end destination for good reason. Families looking to stroll the promenade, sightseeing the yachts and have an ice cream after a day at the beach, lovers wanting to sip a cocktail as the sun goes down, or yachters in for the week wanting to do a bit of shopping, will all find what they need in Puerto Portals throughout the year.
Address details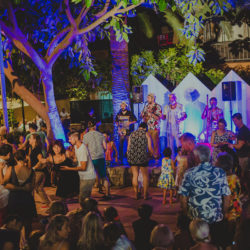 Puerto Portals
Edificio de Capitanía, Puerto Portals harbour