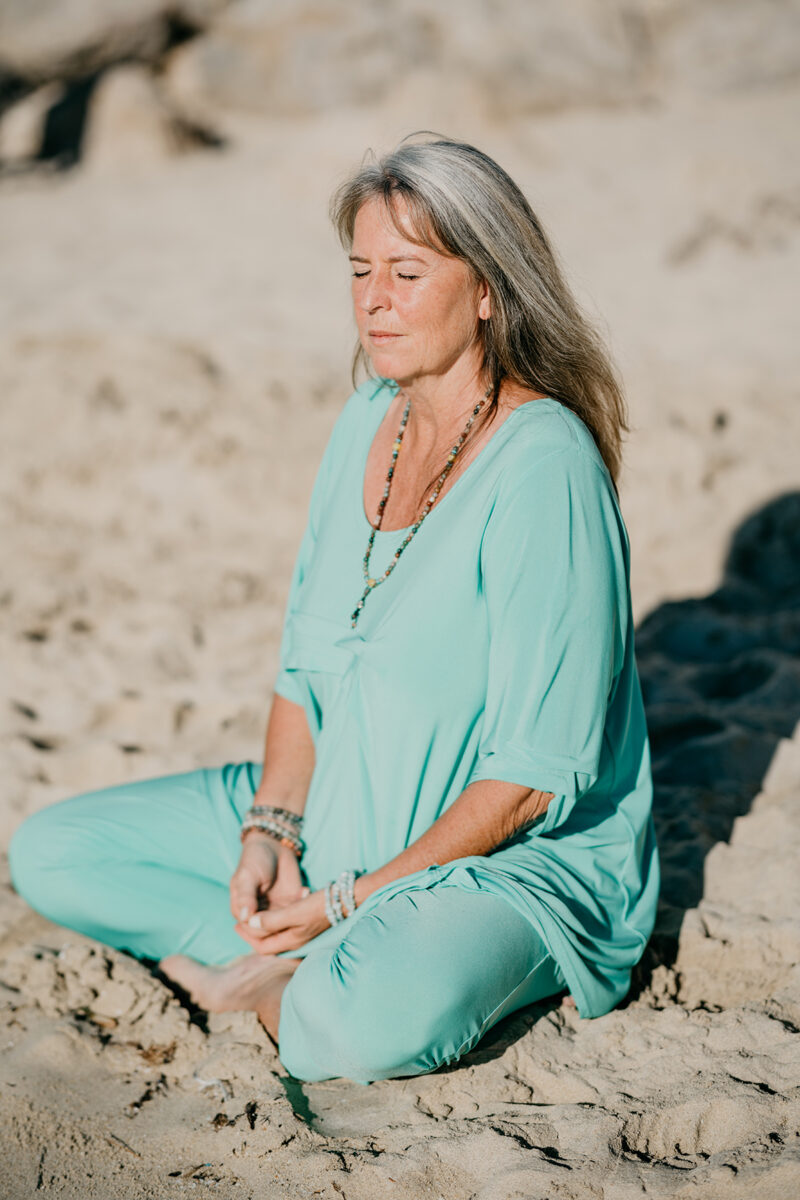 "…and breathe." Chetana closes her eyes, takes a deep breath in and exhales. "I do this consciously a few times a day," she says, "to stop the automatic pilot of the mind, change gear and come back to myself." Chetana prioritises the present moment, finding space and calmness from our ongoing flow of thoughts. The mind, otherwise referred to as "a dancing monkey" by Buddha, is what Chetana focuses on relaxing. This is why at bodhana wellness centre she is offering much more than just massage treatments. "We create an experience, a welcoming and loving space. It's a fusion of many details like soft music, wonderful scents, the warmth of candles, cosy colours, fluffy soft towels…," she says, before emphasising her most important gift of all: "Presence."
From massages to meditation and personal growth courses, Chetana has spent the last two decades bringing her experience of Eastern philosophy to the Mediterranean. With the help of her holistic and therapeutic team at bodhana, she is helping people in Mallorca alleviate themselves from muscle contractions and inner stress. "We are taking clients on a journey where we are sharing the tools and awareness techniques to support how the body works," she says.
One of the most powerful ways Chetana and her team do this is by "being totally present" with the client, especially during the massage where her therapists' hands become an extension of their hearts.
Their awareness is totally focused on the power of touch, allowing for magical and profound moments to arise at bodhana. "It is so rewarding to share this time with the client and be fully present. Sometimes there are conversations and other times we are in precious silence, but it always feels like an exchange of giving and receiving. Presence is one of the greatest gifts we can give to others, and to ourselves," she presses, bringing her hands together. "When somebody is totally present with you, you feel seen, heard, understood and loved. It's at the core of what every single one of us is looking for in life," she says, clarifying her purpose. "It's why I'm here, I'm here to share that experience."
In current times, many people are suffering from anxiety and stress which Chetana says is often inside of us unconsciously. It can make residence in the entire body and express itself through physical issues like contractions, tight muscles, trapped nerves and other symptoms. This is what her bodhana team set to ease from their centres in Illetes and Puerto Portals (as well as from private homes or yachts). "We are here to support you with whatever you need," she confirms, "it is our passion to help both body and soul to relax, heal and restore."
Like everyone else, Chetana has gone through her own transformations in life. From leaving Germany in her late teens to living in Ibiza, travelling through India and meeting incredible teachers, her path has always involved personal growth. "I've been guided to the right places and people who have helped me understand the meaning of life," she says.
Her insightful experiences are shared with both her team and clients at bodhana which has grown into an important hub for connection on Mallorca. Many of her loyal clients have become friends, which Chetana believes is part of the bodhana experience. "We are all each other's masters. We are pupils and teachers at the same time, and every time our door at bodhana opens and somebody new steps in, I'm full of curiosity to see what teaching there is," she says, encouraging presence with every person she meets along her way.
Text by Rosie Foot. Photos by Sara Savage
Address details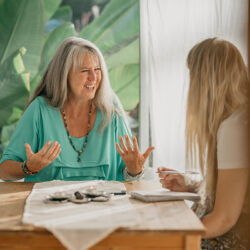 Bodhana Wellness
C/Benito Jerónimo Feijóo 2, Puerto Portals