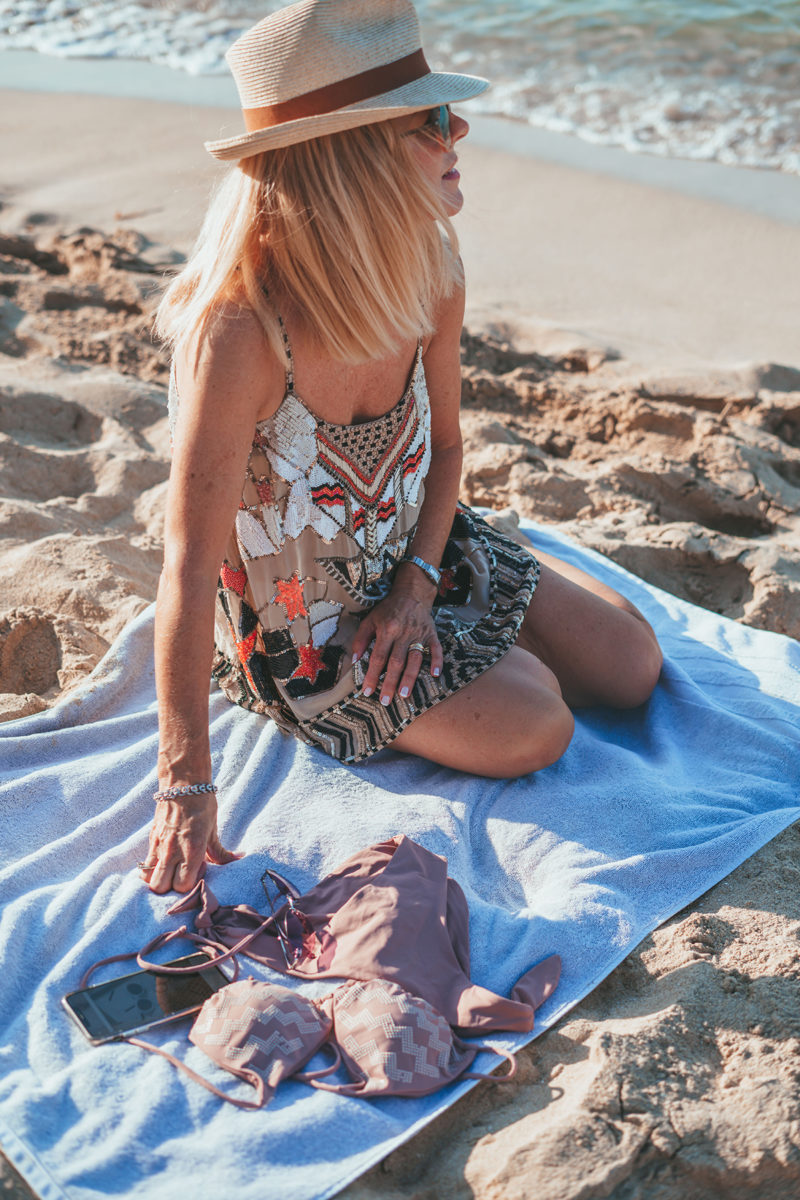 This little town by the sea is flanked by the beautiful UNESCO Serra Tramuntana on one side and a vast expanse of the Mediterranean on the other. Part of the dreamy appeal of living in Camp de Mar is the white sandy beach that is well-suited to families. In the transparent waters lies S'Illeta, a natural islet which can be accessed via a wooden bridge. This iconic rocky outcrop and restaurant has been featured in the Netflix series White Lines plus The Night Manager and a number of films including The Hustle and A Long Way Down.
The town belongs to the Andratx municipality and is well-known for its 18-hole championship golf course, which makes it very attractive for residents. The beach front was developed around the 80's for both tourists and residents, but despite large hotels behind the beach, there is plenty of high-end property in Camp de Mar dotted along the front line, across the hill sides and around the golf course.
Situated only around 20 kilometres from Palma, Camp de Mar appeals to mainly German and British families and couples, plus a proportion of other nationalities including Nordic and American. It is a seasonal location and is therefore significantly quieter in the winter months. However, like many coastal towns in Mallorca there is a mild climate even during the winter months, so it works well as a year-round living choice.
Camp de Mar has become a hotspot on the island for high-end properties, from modern Mediterranean-inspired homes through to gated villas and apartments.
Good to know about Camp de Mar
Local language
Catalan is co-official recognised with Castellano as the official languages. A large expat population means German and English are also widely spoken.
Main Industry / Commerce
Camp de Mar is centred around tourism and golf, with a significant (and ever-increasing) real estate market. There has a been a huge demand in recent years for property in the area.
International Schools
There are few international schools relatively close by, with the nearest being the Baleares International College, about 15 minutes drive (close to Magaluf). A little further towards Palma is Agora Portals International School in Portals Nous.
Distance
30-minute drive from the airport
10-minute drive to Andratx town
10-minute drive to Port Andratx
20-minute drive to Palma
25-minute drive to Son Espases hospital
Transport
Bus: The TIB Bus number 102 travels every hour between Camp de Mar from Plaza Espana in Palma, with stops at the Paseo Maritimo, Peguera and Santa Ponsa. It's approximately a 30 minute journey.
Parking: Residences and gated communities mostly have their own parking and there's a large public car park on the approach to the beach.
Taxi: There is a taxi rank in front of the large front line hotels, Grupotel and Roc Gran. Alternatively, you can call Taxis Andratx directly on +34 971 13 63 98
Golf de Andratx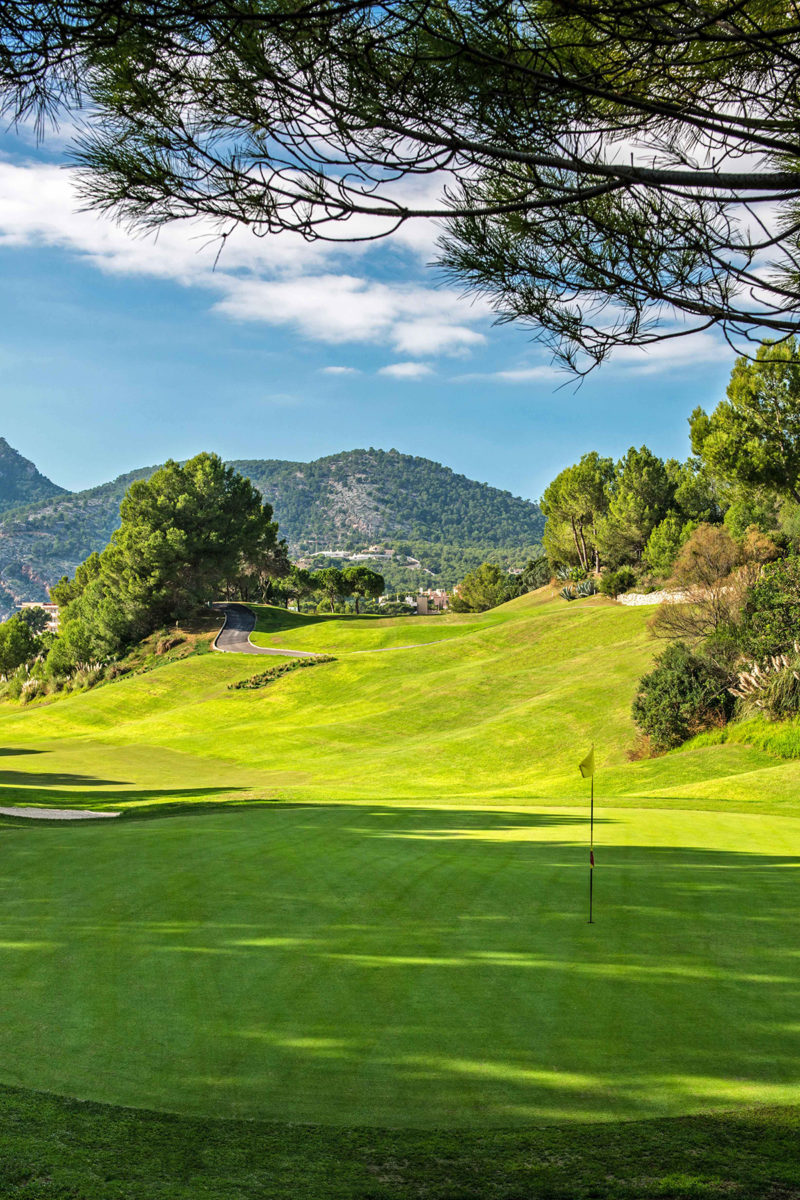 Opened in 2000, 18-hole Golf de Andratx is one of the top golf courses in Mallorca that has played host to many great tournaments, such as the PGA National Challenge Cup and the Mallorca Magazin Trophy. It has a central yet quiet location and, with a range of properties directly overlooking the golf course. The course is par 72 and 5683 metres from the yellow tees and boasts the Longest Hole in Spain as its signature 6th is at no less than 609m. A sense of humour is apparent at this friendly club with a hole named The Green Monster and a second labelled Casa Claudia paying homage to Claudia Schiffer who used to own a holiday home in Camp de Mar.
The course is open all year round and has beautiful coastal and mountain views. You can pay as you go – via green fees, monthly packages, or via annual membership (both adult and junior categories available) and the club boasts an excellent calendar of tournaments and fixtures. Golfers will love the bar and restaurant Campino which sets this golf course apart from others on the island.
Camp de Mar in photos
fg_lazyload
Camp de Mar beach
Restaurante Illeta
Camp de Mar
Experience Camp de Mar
Outdoor activities are at the heart of Camp de Mar life, with a variety of sports from sea swimming, watersports, to hiking and cycling right on your doorstep. Golf de Andratx is also central and has a full length driving range for those who want to improve their game. Popular cycle routes include Peguera, Port D'Andratx and a circuit out to Banyalbufar and back. Cap Andritxol is a defence tower located between Camp de Mar and Cala Fornells and is part of a comprehensive hiking route where you can enjoy views of the beach, the sea and the Tramuntana mountains.
The beaches are a real selling point here. At the weekend, relax overlooking the iconic natural islet or visit Cala Blanca, a small and unspoilt beach two kilometres away with the striking Sa Talaia mountain in the background. Beware of sea urchins in the rocky areas! Sea-lovers can charter a yacht and visit the island of Sa Dragonera Natural Park for sheer beauty and snorkelling. Upon return, drop anchor back in Camp de Mar and enjoy the hospitality of Restaurante Illeta, or take a two hour trip around the bay of Peguera, Santa Ponsa and Camp de Mar care of specialists Cruceros Corcormaran.
Events in Camp de Mar
Easter Sunday
The biggest Easter Sunday event in Mallorca's southwest takes place at Campino, with around 600 people enjoying the hospitality of this vivacious Italian. The day features everything from live cooking to horse riding for the children. During the course of the year (excluding July and August), the restaurant also transforms itself for monthly dining events into a Mafia den or a Hollywood themed enclave.
Nine-hole Thursdays
Every Thursday evening from the end of April to end of October there is a super social nine hole tournament, followed by a barbecue and live music at the halfway house. It is not unusual to have up to 60 attendees! Entry fees are required.
Members & Guests Cup
18 holes handicap qualifying tournament that runs all year round and is played with single stableford format. It is a great opportunity for non members to play with members and entry fees are required.
Race to Monte Rei
An 18 hole handicap qualifying tournament that starts in March and finishes in October. Members and guests can compete to win a holiday in the exclusive Monte Rei Golf & Country Club in Portugal. Entry fees are required.
Note: All Golf de Andratx events above and entry fees are subject to change. Check the Golf de Andratx website for the latest competitions.
Restaurants in Camp de Mar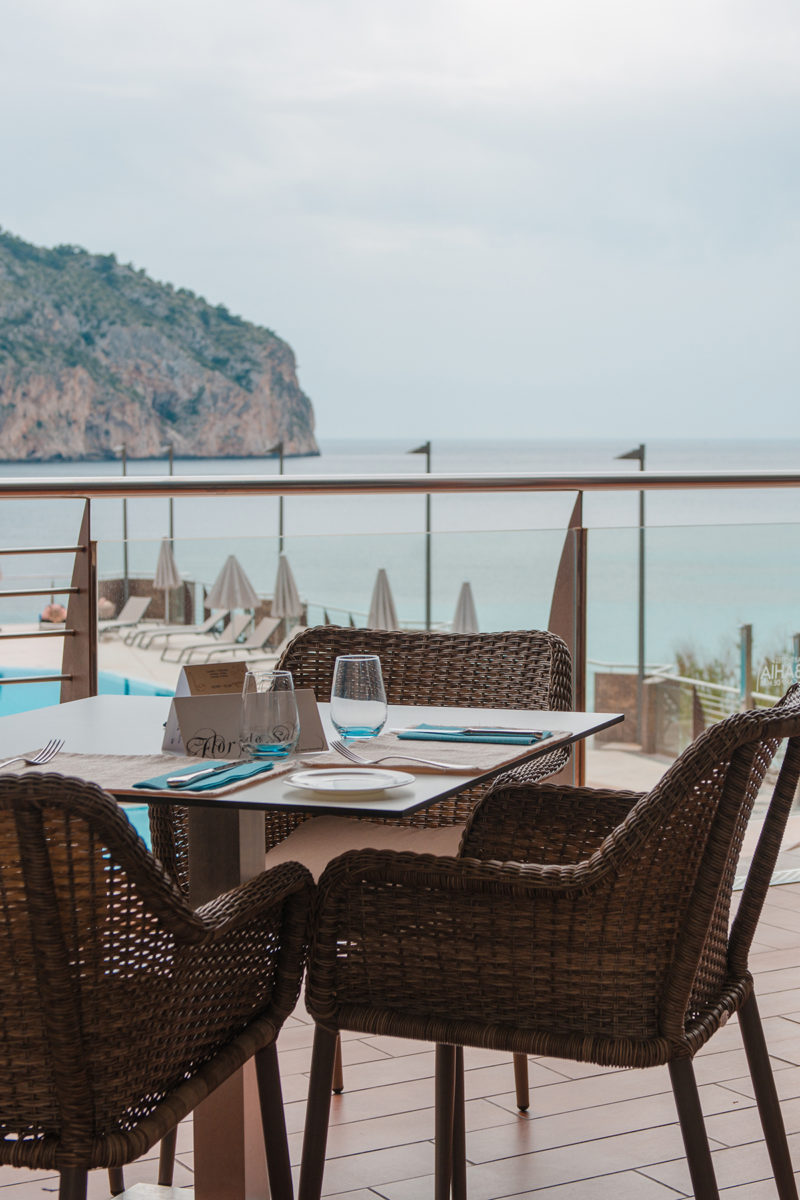 Within its small area, Camp de Mar has several quality restaurants in different locations. Complete with sea views, Flor de Sal is a new opening by Jonay Hernández, the gastronomic chef from Tenerife. He is passionate about the diversity of potatoes that can only be found in the Canary Islands as well as Canarian stews, cheeses and wines. He also caters for vegan and vegetarian diners too.
The three other main restaurants to viist are Restaurante Ileta (the most iconic in Camp de Mar), Campino and La Tulipe which offer fine dining.
Back in the 1930s, the islet in the sea became connected via a precarious wooden footbridge. The charismatic Miguel Covas Bartolome is the latest of four generations of family management behind the iconic Restaurant Illeta. With 360 degree views and an array of wooden furniture and awnings, guests can enjoy an informal lunch or dinner 'on the rocks'. The paella and fresh lubina (sea bass) served here are firm favourites amongst locals.
You can also enjoy authentic cuisine at Campino, the stunning Italian restaurant overlooking the 18th hole at Golf de Andratx, which has drawn people from all over the island for 20 years. The hall of fame includes the likes of Michael Douglas, Kurt Russell, Piers Brosnan, Claudia Schiffer and Willy Waber. The venue holds 350 seats making it perfect for weddings and events.
Nightlife in Camp de Mar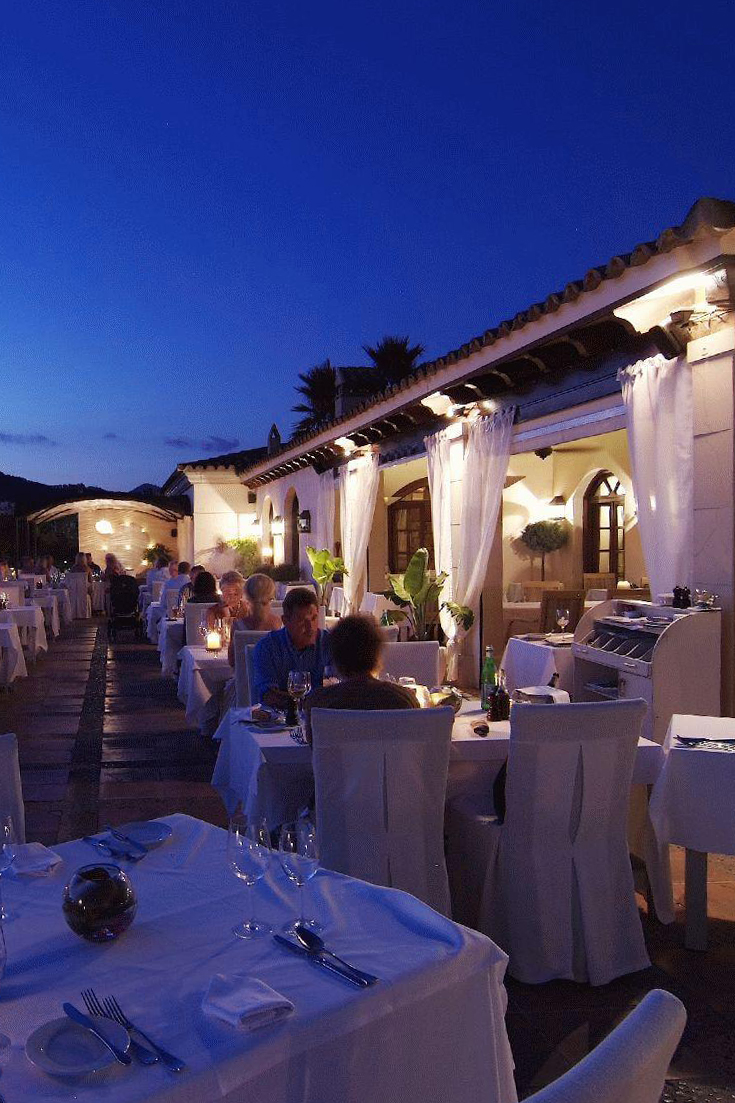 Residents living in the Camp de Mar hillside are not subject to noisy night clubs. This is because the nightlife here revolves around the new Maria 5 Beach Club and several local restaurants. If you're looking for late bars and clubs, it is best to visit nearby Port Andratx, Magaluf or Palma.
Maria 5 Beach Club is a restaurant and lounge bar beautifully located under a shade of pine trees and looking out to perfect sea views. Until the end of October you can enjoy live DJ chillout sessions every Friday and most Sundays until 11.30pm. The chef is loved for serving-up Mediterranean dishes alongside Asian bao buns and sashimi.
The iconic Restaurante Illeta is perfect for sundowners – whether you dress up for the occasion or keep it casual. Its closing time of around 11pm means that it is not a hard-core party venue, but perfect for chilled evening drinks.
At Campino, you certainly don't need a golfer's handicap to enjoy a civilised glass of wine. The restaurant stays open until the early hours of the morning which is perfect for those who like to socialise until late. Roughly ten times a year the restaurant also runs parties where diners are welcome to dress-up to a particular theme.
Hotels in Camp de Mar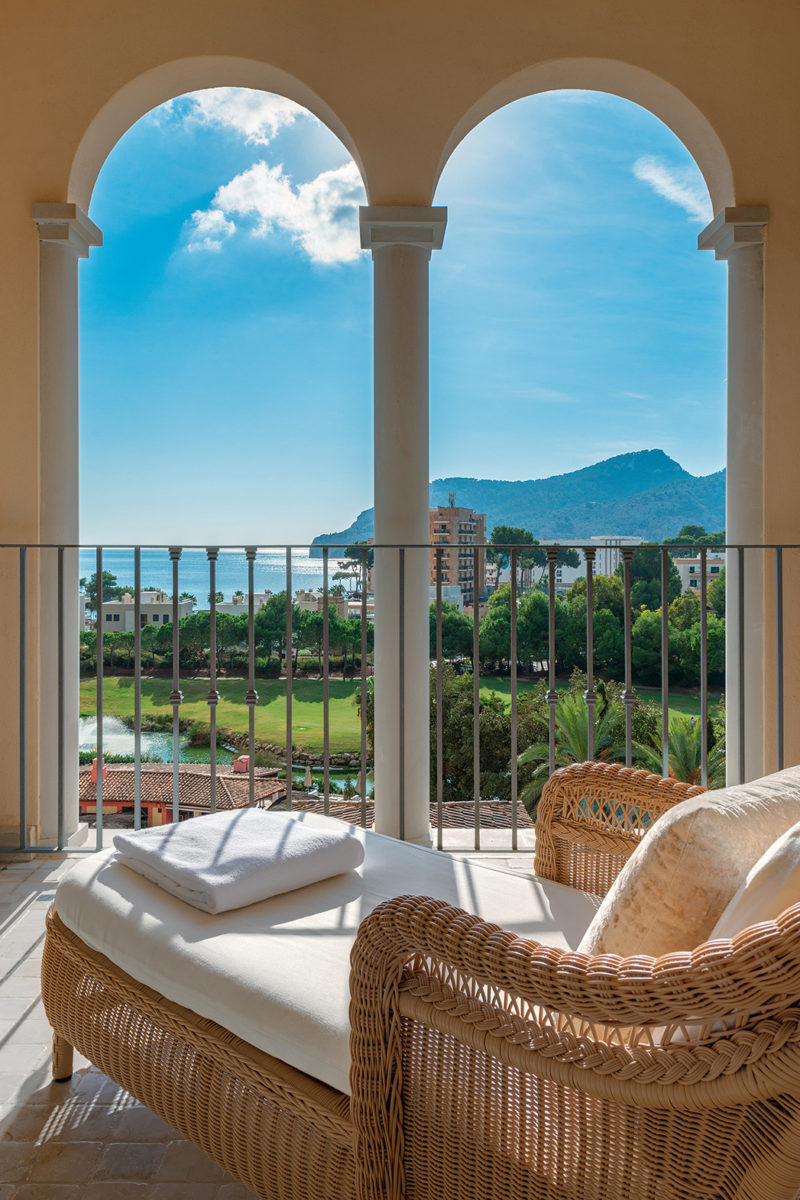 STEIGENBERGER HOTEL & RESORT
This majestic and luxurious five-star golf resort Steigenberger is superbly located to both the golf course and the beach. Built in a Mediterranean pavilion style, it boasts 164 rooms, many with views of the golf course or the sea. The wellness area is great for tailored spa programmes, personal training and features indoor and outdoor pools, pool bar, sauna, sun lounger lawn. There is even a newly equipped and lockable bike room complete with tools for cyclists. The resort also has a lobby bar and two restaurants with an expansive terrace: El Mallorquin for informal tapas and the Mediterranean.
ZAFIRO PALACE ANDRATX
Over a total area of 40,000 square metres and larger than the Steigenberger, Zafiro Hotels has created a new five-star accommodation. Also located close to the golf course, the hotel features rooms with private plunge pool, 11 outdoor pools, two indoor pools, a gym plus sauna and large gardens. Differentiated concepts include the Zen, Body & Mind tailor-made health and beauty approach, and five restaurants that include healthy and desirable sushi and Peruvian cuisine.
Property in Camp de Mar
Upon arrival in Camp de Mar, you are initially struck by large hotels, but upon a second look the Camp de Mar hillsides are host to many luxury modern fincas. The area has become a key destination on the island for high-end properties, from modern Mediterranean-inspired mansions to gated golf course estate villas. Particularly popular residential areas include Aldea del Golf and La Colina del Golf around the fairways, and well-known architect Pedro Otzoup's communities.
A Swiss developer is working on several new 'Carpe Diem' residences located at the principal mirador of Camp de Mar. Spectacular sea views will come as standard in these multi-million-euro residences, most of which will be second holiday homes.
Camp de Mar has become a hotspot on the island for high-end properties, from modern Mediterranean-inspired homes through to gated villas and apartments.
Business & work in Camp de Mar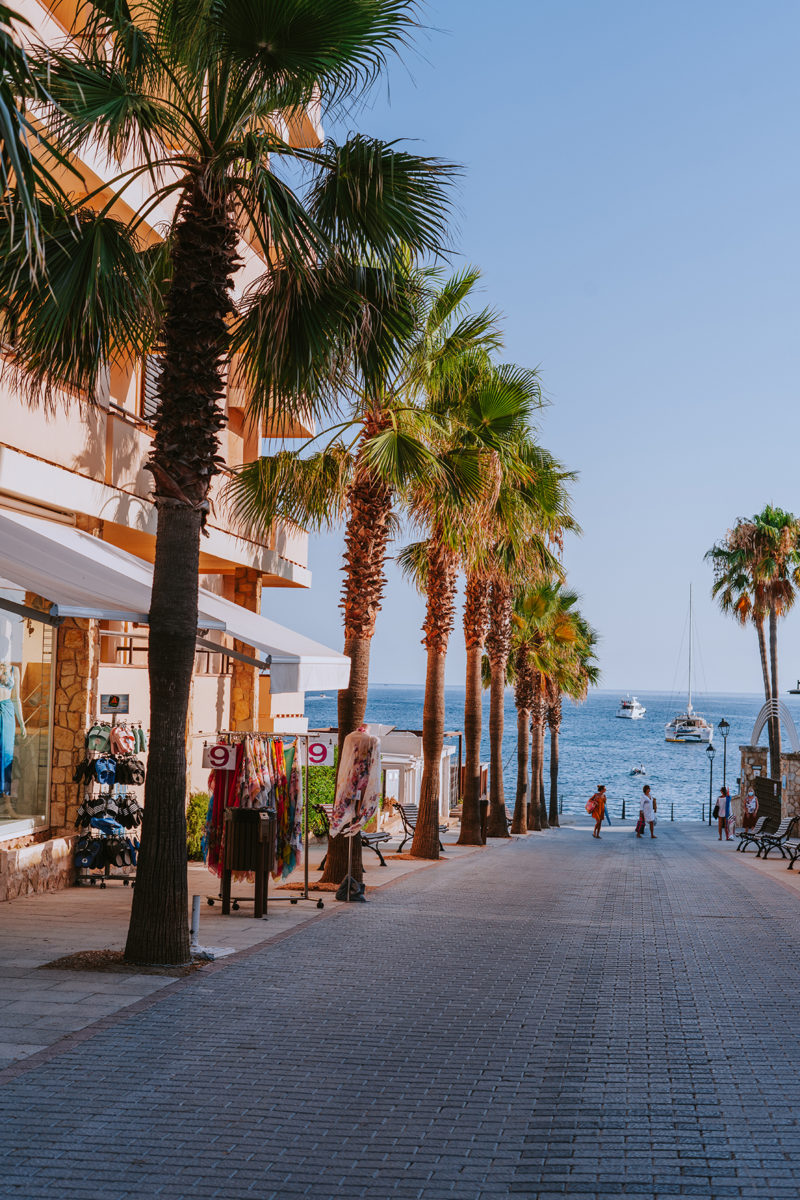 Camp de Mar is not a key location on the island for work, although residents could easily commute to Palma, or work remotely. Property development and construction are significant sectors here as the area becomes more of a hotspot. In the 1980's architect Pedro Otzoup created two residential communities with dramatic sea views. Now, Swiss property group E5 are keen to push boundaries with their new 'Carpe Diem' residences in the hillsides up towards Biniorella. High end apartments were also developed at the beach, providing further scope for interior designers and architects.
Given the local tourism here, hospitality and hotel management roles are regularly advertised and for customer-facing roles, knowledge of German and English is important particularly in hotels like Steigenberger Hotel & Resort. For those searching in other sectors, Palma city centre is just 20 minutes by car. Job-hunters can expect to find all matter of businesses in the capital from yachting to cultural venues to all forms of medical practice.
People: Locals & celebrities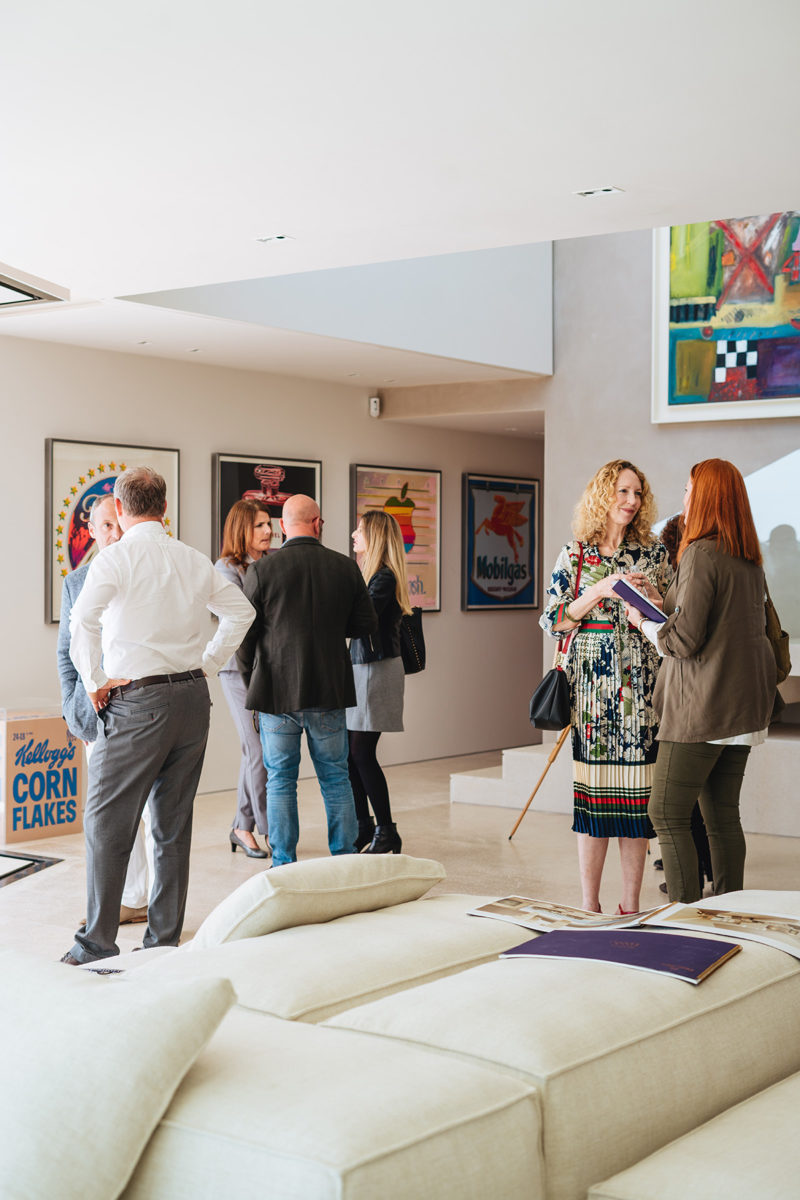 Camp de Mar appeals to an international mix of Germans, British and a proportion of other nationalities including Nordic and American. Although it is not notoriously a see-and-be-seen island location, it was famously home to Claudia Schiffer for many years. Fellow German and former manager of Michael Schumacher, Wilhelm Weber, currently has a residence here and various actors have been spotted at venues during filming. The centrally located golf course has seen the likes of Boris Becker and Franz Beckenbauer tackling its hilly track. From doctors and lawyers to company owners, the area is popular with both families and retired residents. In recent years, the arrival of properties like those from E5's Carpe Diem project have appealed to trendy couples looking for somewhere to settle and work remotely.
Last Word
Camp de Mar has two sides. On the one side touristy hotels, and on the other luxury properties reaching well into the millions. Golf de Andratx has hundreds of members and boasts a friendly, social vibe. A handful of restaurants in the area have really caught the attention of fellow islanders meaning that property development is exciting here. Architect Pedro Otzoup was influential in his creations in the 1980s which has appealed to many international buyers over the years. Prospective buyers are attracted to Camp de Mar for its mountains, beautiful beach and fantastic golf course.