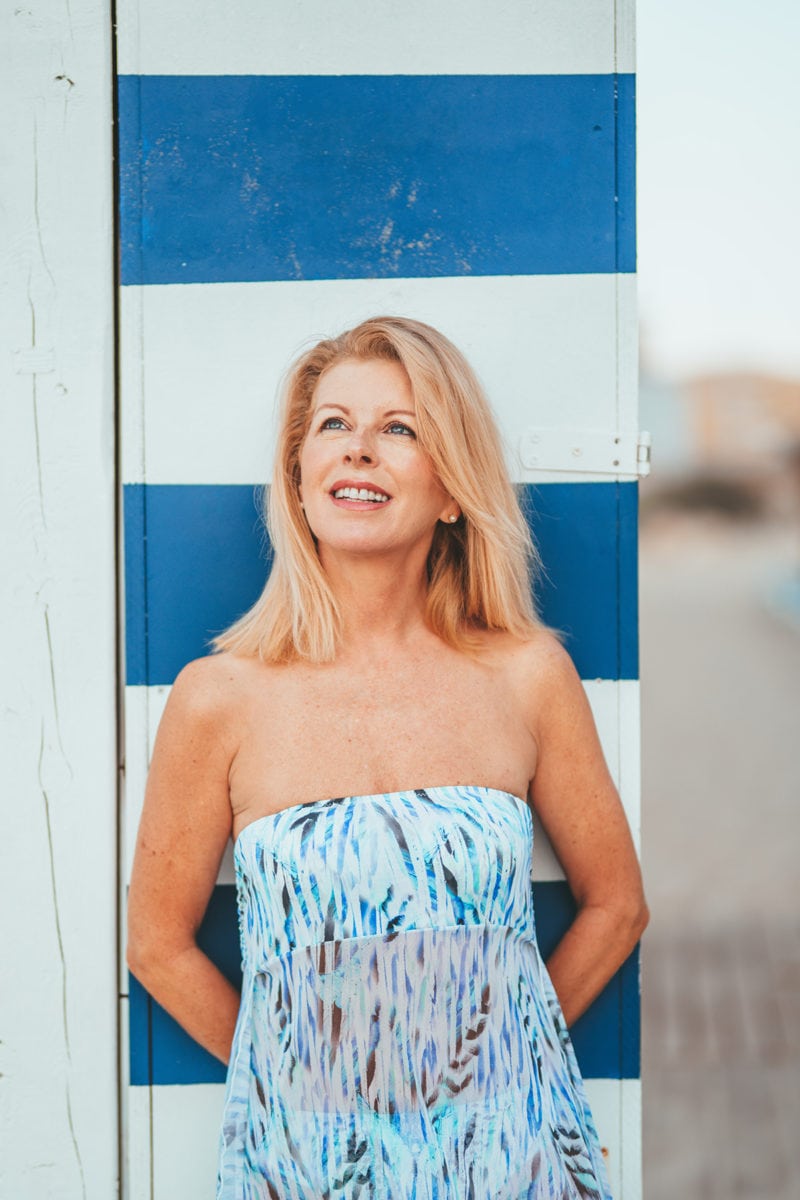 Sandwiched between the Sierra de na Burguesa and the southwest coast, Portals Nous and its surrounds have evolved from almost nothing into one of the island's most sought after locations to live. It dates from the 1930s, when buildings began to spring up around the main Carretera Andratx road, which still winds through the centre of town today. While its relatively recent origins means little in the way of traditional island charm, a tightly knit yet cosmopolitan community gives living in Portals Nous the inviting familiarity of a seaside village.
Late 20th-century brought not only a growth in high-end property in Portal Nous, but also the construction of Puerto Portals marina, which quickly became Mallorca's most glamorous hotspot. Higher up in the Costa d'en Blanes neighbourhood, swish multi-million-euro villas now pepper the hills, while down at the waterfront, well-heeled yachters, the international jet-set and the odd familiar A-lister moor their gleaming vessels and soak up the port distinctively swanky vibe.
And between the two, the inhabitants of Portals Nous go about their daily lives, gathering in cafes, strolling between the various shops, and enjoying the laid-back and friendly atmosphere of what many of them fittingly still refer to as 'The Village'.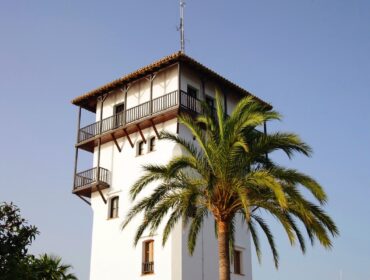 Portals Nous, with its exclusive hillside neighbourhoods and swanky yacht marina, has become one of the most in-demand property hotspots on the island.
Good to know about Portals Nous
Local Language
Catalan (or its local dialect Mallorquín) is co-official with Spanish, or Castellano is it is more frequently referred to locally. Cosmopolitan population means English and German are also widely spoken.
Main Industry
Businesses catering to and supporting the port's boating community dominates much of the local industry, with real estate also playing a big role in the local economy.
International Schools
Ports Nous is home to two of the island's best regarded schools: Agora Portals International School, offering pre-school education through to International Baccalaureate, and King Richard III College with learning based around English curriculum.
Distance
12-minute drive to Calvià town
15-minute drive to Son Espases hospital
15-minute drive to central Palma
25-minute drive from the airport
Transport
Bus: Local buses 104 and 107 connect directly to Palma's Estació Intermodal public transport hub in around 50 minutes.
Parking: With a large public car park at the entrance to town and another in the marina, parking during all but the busiest times of the year is not a problem.
Taxi: The two main taxi stands in Portals Nous are next to the main roundabout and Plaça de Portals in the centre of town; there's another in the marina next to the Cappuccino café.
Puerto Portals Marina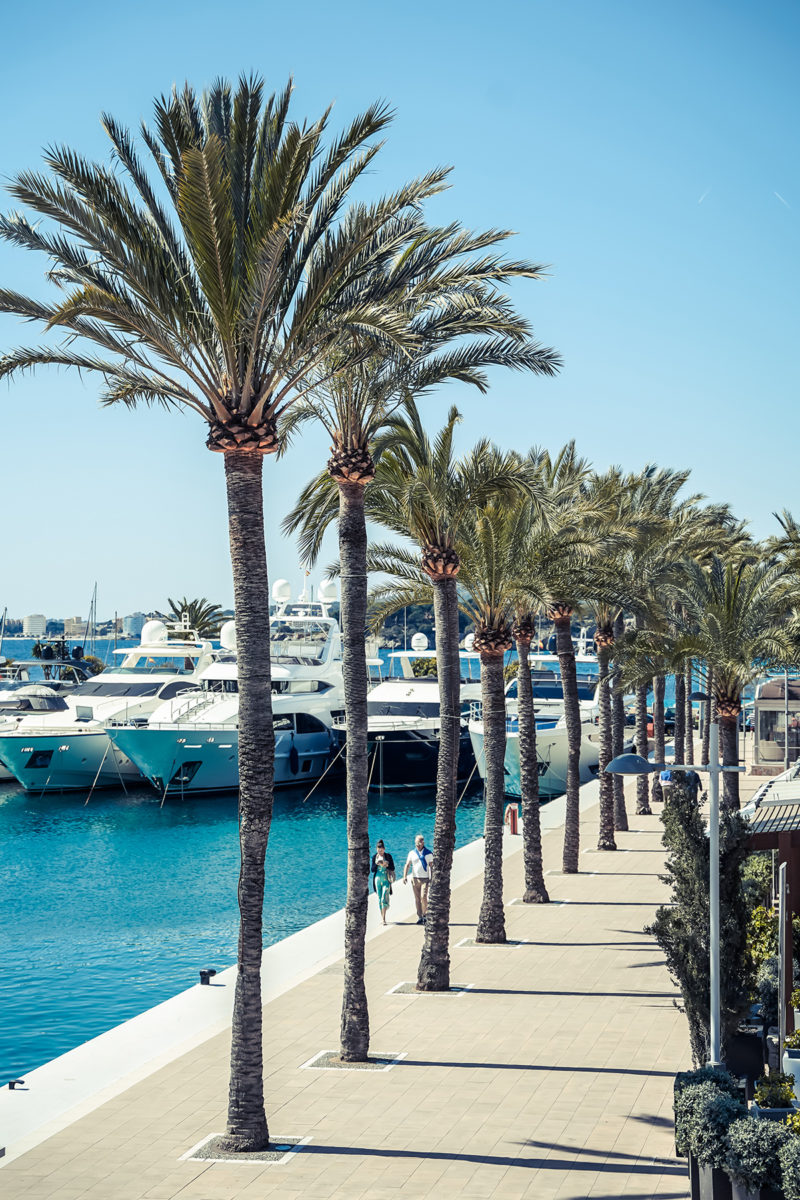 There's little doubt that the area's main social and commercial hub is centred around the famously swish yacht marina. Its cluster of top-notch dining options are interspersed with designer fashion boutiques, high-end jewellers and, of course, numerous businesses dedicated to nautical pursuits. It's a fabulous spot to while away an afternoon at one of its waterfront eateries, admiring the marina's abundant collection of world-class vessels, or people-watch the mixture of yachters, locals and summer tourists who gather here. A stroll along the port's breakwater quay is also a particularly pleasant one, with lovely views from the small lighthouse at its end.
Unlike so many places on the coast, Puerto Portals marina is open 365 days, hosting events, parties and meets throughout the year that draw not just locals, but residents from all over the island and beyond. As well as its excellent dining and shopping, it also provides some of the more sophisticated nightlife on Mallorca's southwest coast. An on-going extension project is also adding underground parking and new shops and restaurants, as well as giving a much-needed facelift to nearby apartment blocks. There's also plans to open a swanky beach club, further cranking up the port's already ritzy profile.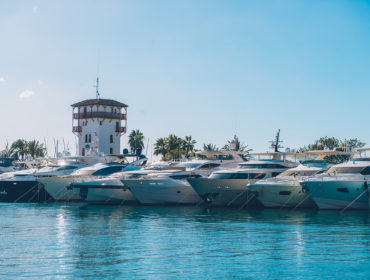 Glamorous, opulent & elegant, the prestigious Puerto Portals in beautiful bay of Palma, just a 10-minute drive from the city, is one of Mallorca's most luxurious marina complexes.
Portals Nous in photos
fg_lazyload
Puerto Portals Marina
Puerto Portals
Wellies Restaurant
Playa de S'Oratoti
Cappuccino
Portals Nous Beach
Flanigan Restaurant
Puerto Portals Marina
Grand Hotels Portals Nous
Puerto Portals Marina
St Regis Mardavall Mallorca Resort
Experience Portals Nous
Portals Nous marks the start of the 32-kilometre-long Paseo Calvià promenade that runs much of the length of the Calvià municipality all the way to Santa Ponsa. It's a well-designed pedestrian and cycle path very popular with local residents who want to stroll, bike or skate in parallel with the coast. Much of it is surrounded by lush greenery with regular rest stops, good lighting and the odd historical monument, as well as the occasional opportunity to veer off into hidden coves.
For those looking to stay closer to home, the area does have some lovely beaches too. The main stretch of sand is Playa d'Oratori – also known as Cala Portals Nous – with the ever-popular Roxy Beach Bar overlooking the far end. Also overlooking this side of the beach is a lovely little church and a spot in high demand for weddings. There are several other smaller coves either side of Puerto Portals, including Playa Punta Portals which backs on to Marineland theme park and aquarium. Further along the coast, the Sporting Club Portals specialises in tennis and padel, and doubles as one of the town's popular social hubs.
Events in Portals Nous
The Oris Classic Rally
Considered one of the top sporting events in the European motor rally circuit, this classic motoring event takes place over three days in March. Puerto Portals is the focus point for the occasion, becoming a 'parc fermé' where fans can admire the racing cars close up.
Sunset Market
For a month over July and August, Puerto Portals is home to an open air market of around 20 stalls selling everything from seasonal products to artisan jewellery. Live music and cocktails liven things up, plus child-friendly activities keen the little ones entertained.
Puerto Portals Sailing Week
Taking place in the middle of September, Puerto Portals hosts one of the world's best circuits for TP52 monohull boats. Around a dozen boats compete from around the globe across ten rounds, while the sailing lounge throws parties with live music every day.
Christmas Market
The Puerto Portals Christmas Market is one of the most popular events on the island over the festival season. As well as dozens of stalls selling an array of Christmassy gifts, decorations, and edible treats, there's a full programme of activities for kids. A small skating rink completes the Yuletide atmosphere.
Restaurants in Portals Nous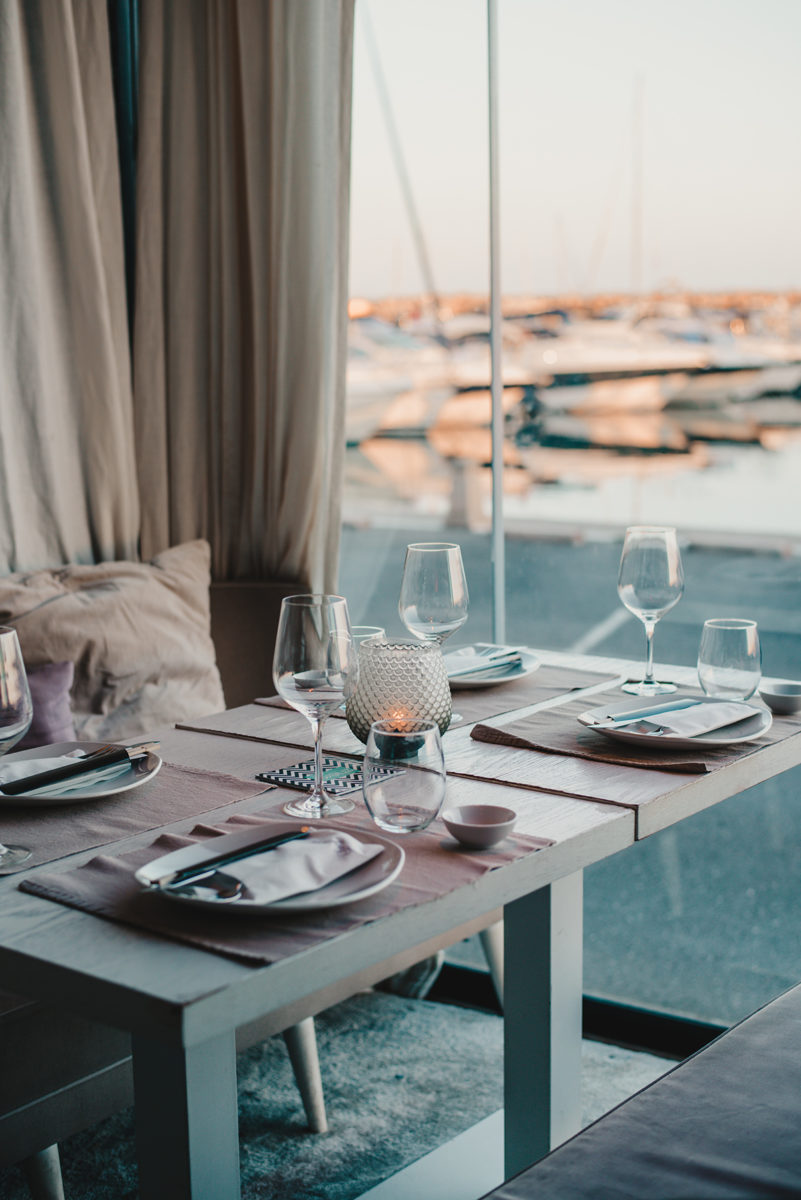 Most of the eateries in Portals Nous town are centred around Plaça de Portals, where you'll find locals enjoying their daily coffee and catch-up or treating themselves to an evening meal. Stroll down into Puerto Portals, however, and you are spoilt for choice with a dizzying array of dining options catering to everyone from peckish Portals natives to hungry tycoons recently ashore from their super-yacht.
This means that high-end cuisine is very well represented, from the likes of upscale Italian at the aptly-named Ritzi Restaurant and the well-established Flanigan, famed for its excellent seafood and regular royal patronage. Salt Bistro is the latest in eco-conscious dining in the port, while Baiben Restaurant offers an innovative global menu under the Michelin-starred eye of Fernando Arellano. For top sushi there are two big players, the marina-front Lucy Wang and Tahini Japanese, both serving some of the island's finest examples of Asian cooking. For Indian cuisine, there's the Mahal Tandoori, while casual dining comes courtesy of Diablito and Lollo Rosso.
If its traditional Mallorcan fare you're after, Portals Nous isn't really the place. However, the Astir Restaurant at Grand Hotel Portals Nous, does promise a vibrant menu based off ingredients from Mallorca. Their commitment to the 0Km philosophy means that you'll enjoy food that travels very little to arrive onto your plate. Prawns from Sóller, chicken from Campos and apricots from Porreres are just a few examples of the type of Mallorcan produce you can expect.
Nightlife in Portals Nous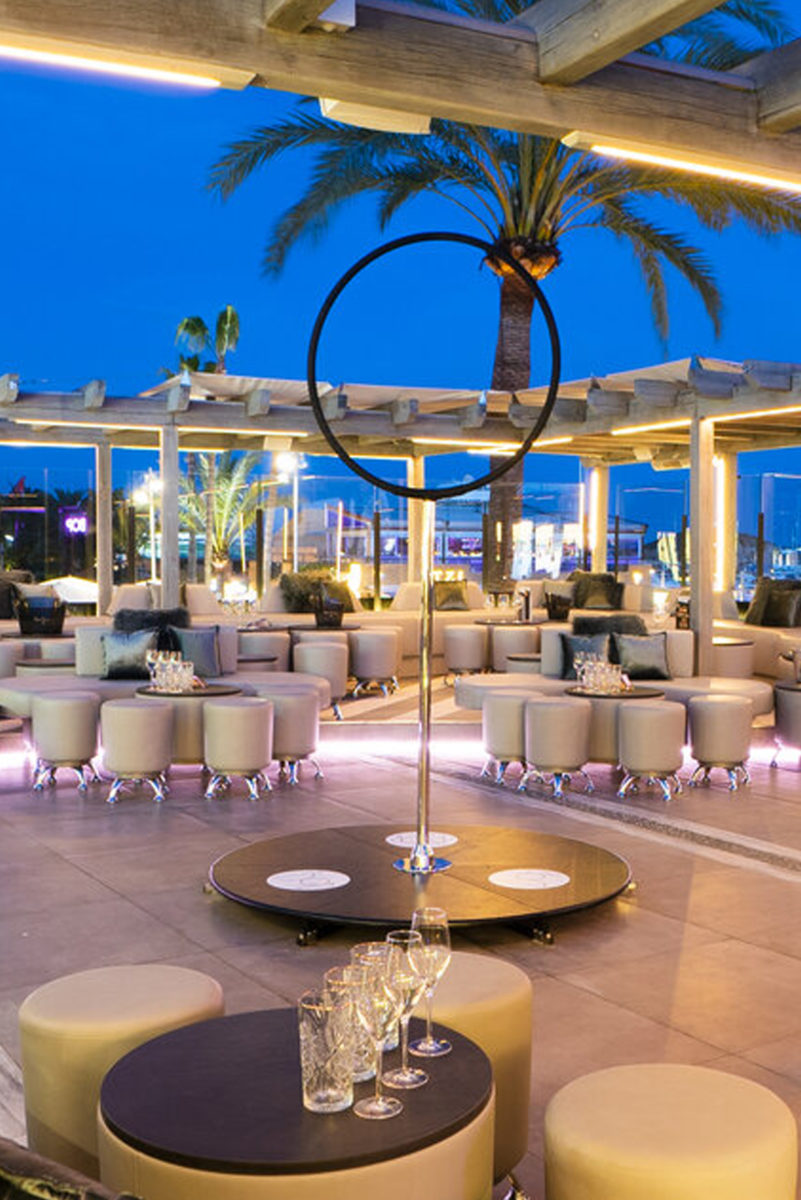 For those who like to dress up and sip cocktails surrounded by the well-heeled and glamorous, then the night scene in Puerto Portals is the place to be. By night, locals are joined by a heady mix of boat owners, champagne-quaffing revellers, and fun-seeking tourists who descend on the marina to see and be seen. While the Cappuccino Grand Café by day is just that, come the evening it transforms into a buzzing nightspot throbbing with beats and cocktails. The rooftop terrace at BOP Bar has become one of the hottest places in town where professional mixologists, guest DJs and flamboyant shows create a intoxicating blend.
Several of the port's restaurants also double up as lively bars come nightfall, including Ritzi Lounge Bar and Baiben Cocktail Bar, while just along the coast offers a seriously stylish spot with some of the finest sea views.
Hotels in Portals Nous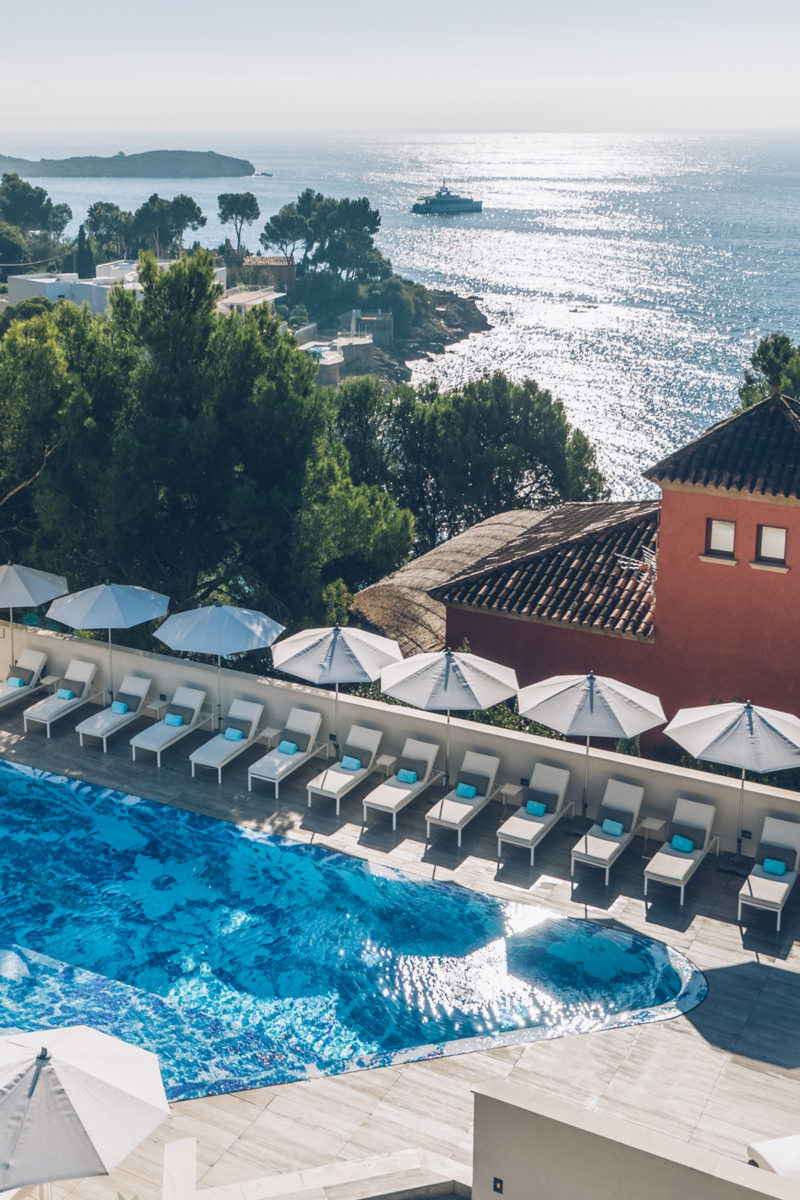 Grand Hotel Portals Nous
Towering over the tiny Calita de Portals bay, this gleaming five-star hotel is certainly one of the area's most exclusive. A collaboration with top Dutch designer Marcel Wanders has given much the interiors wonderfully flamboyant edge, including what must be the most originally decorated spa on the island. Playfully themed bedrooms, outstanding dining, and of course some wonderful sea views makes this one of the finest places to stay on Mallorca's south coast.
Portals Hills Boutique Hotel
Bringing the Art Deco flair of Miami to the town's northern slopes, this shimmering white-and-gold high-end hotel is all-out glamour. At just 31 rooms, it boutique proportions add a feeling of exclusivity, while its detached setting adds to the secluded vibe – as well as providing sweeping views over the area. An upscale beach club atmosphere also prevails during the day, while by night the light mellows to the mood of a seductive cocktail bar.
St Regis Mardavall Mallorca Resort
Located just along the coast from Puerto Portals at Punta Negra, this expansive upmarket hotel offers luxury lodgings in a more traditional style. It is set in manicured gardens you can lose yourself in while on route to several outside pools or a small beach. The hotel also features one of Europe's largest spas, while Michelin-starred dining completes the uncompromisingly five-star experience.
Finding a Property in Portals Nous
The neighbourhood's peaceful, leafy vibe is lined with Mediterranean-style villas, many of which have lovely sea views. Those with higher budgets will find contemporary architecture just across the motorway in the exclusive area of Costa d'en Blanes. Many prospective buyers looking for a secure investment with find it in Portals Nous, particularly if they plan to rent out their property to tourists. Otherwise, for those looking for a family home, Portals Nous is the ideal location given its proximity to Palma and prestigious international schools.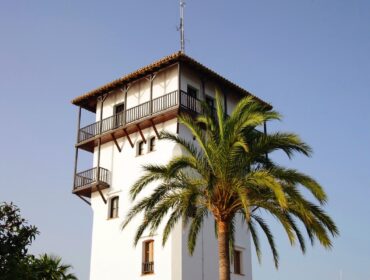 Portals Nous, with its exclusive hillside neighbourhoods and swanky yacht marina, has become one of the most in-demand property hotspots on the island.
Business & work in Portals Nous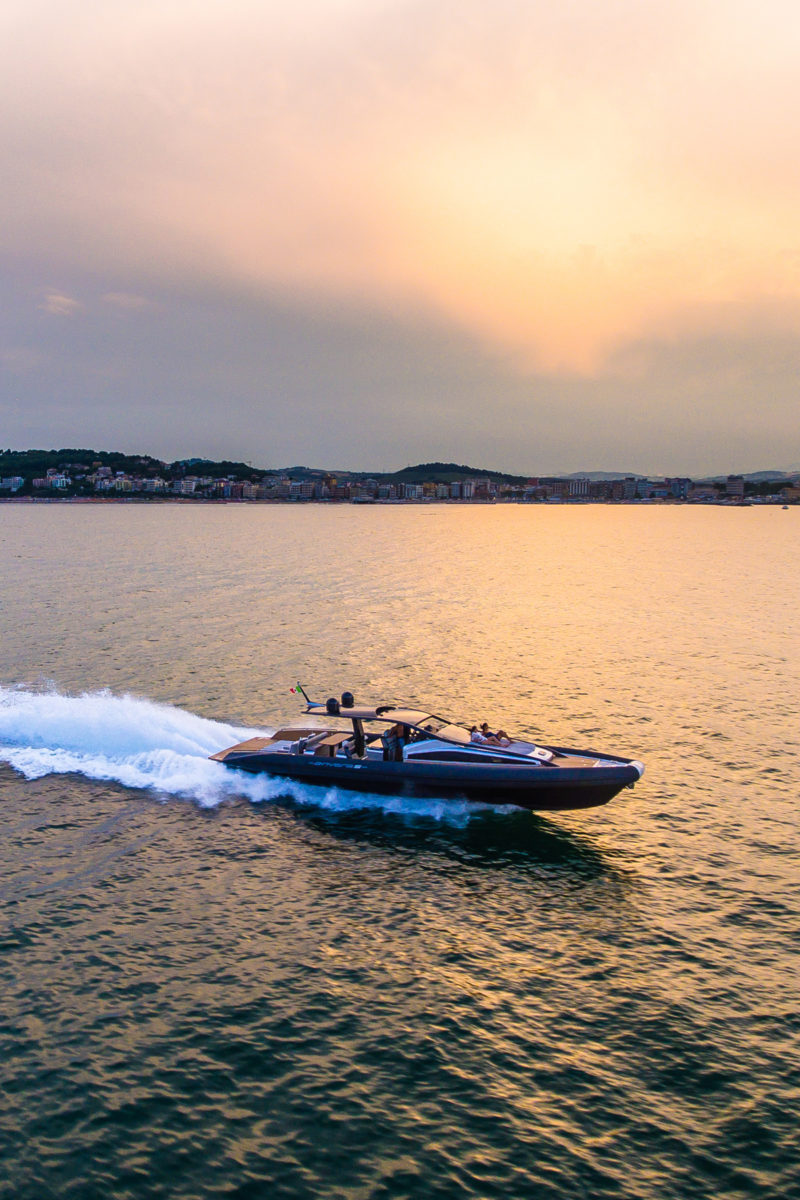 Featuring one of the world's top luxury yacht marinas with over 600 mooring berths, it is no surprise that much of the town's business and employment is focused on the nautical industry. Yacht chartering is big business, as well as boat maintenance, servicing and repair. Exclusive boutique yacht builder and dealer Sanlorenzo has an agency here, and is one of at least half a dozen dealerships around the port.
Real estate plays an equally conspicuous role in the local economy, largely thanks to a brisk market in luxury residences with which the area is particularly flush. The swell of the summer crowds brings more opportunities in the town's relatively modest tourist business, as well as more footfall for the boutique shopping outlets that exist around the marina. Ultimately, however, easy access to the island's capital and some of Mallorca's largest resorts means for most, Portals Nous is convenient home from which to commute to other economic centres.
People: Locals & celebrities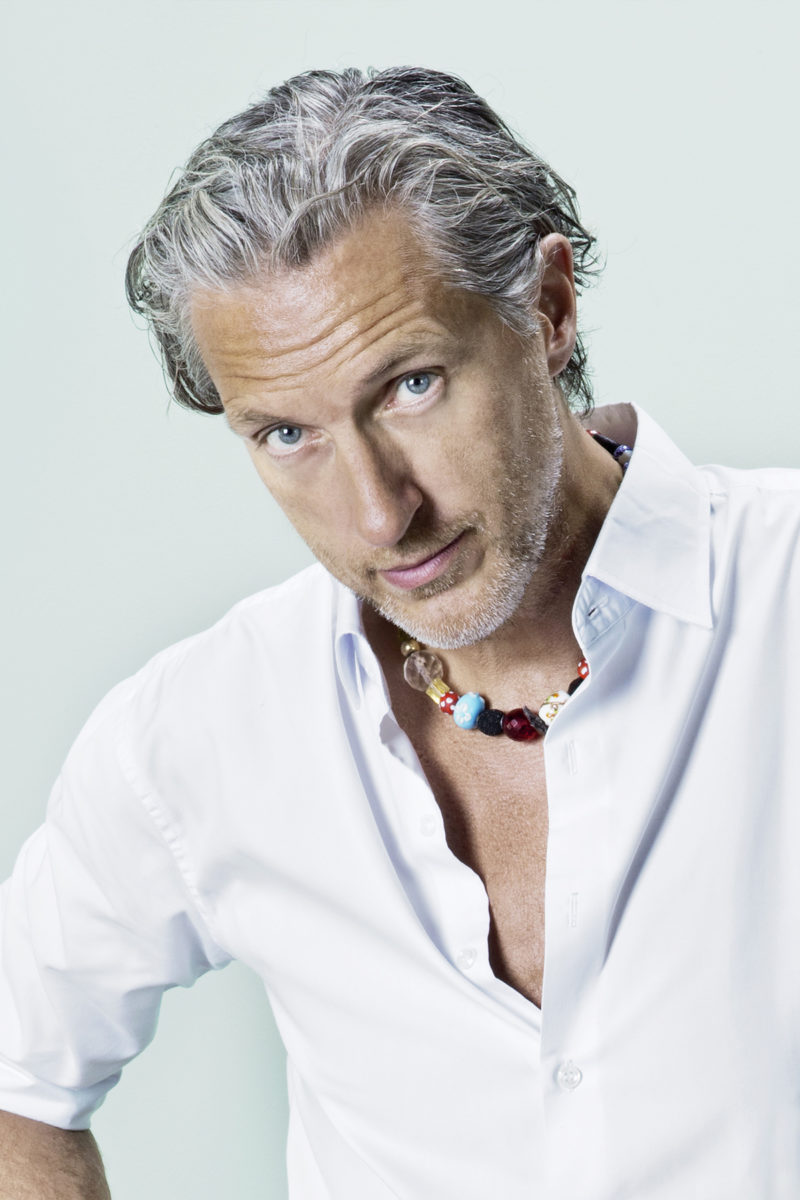 A diverse assortment of inhabitants have chosen to make Portals Nous and its surrounding neighbourhoods their home. While British expats used to dominate amongst the non-native community, the population has since diversified hugely into ones of the island's most varied – you'll find Germans, Swedes and Russians rubbing along with a variety of residents from various Latin American countries. Its an area popular with retirees as much as families with kids, too, offering a genuine sense of community, year-round.
While the area is home to some serious wealth – with most of it concentrated in the hillside enclaves and swanky marina – Portals Nous residents also comprise of a spectrum of workers who go about their business supporting the nautical real estate and and tourism industries. Second-home owners flocking to their summer abodes and the annual influx of yachters, celebs and moneyed classes bring do bring a unmistakeable shift in the warmer months.
The renowned Dutch designer Marcel Wanders is associated with the area thanks to his impressive design work at the five-star Grand Hotel Portals Nous. In researching for the project Marcel quickly fell in love with the location, and felt that it was important the hotel reflected the character of Portals Nous. Therefore, when you step into the hotel expect to see Mallorcan textiles and prints weaved into the design. Since 2017, his "multi-layered sensory experience" continues to attract influential people from all the over world to the little cove at Portals Nous.
Last Word
Portals Nous can feel like a town of two worlds. At its heart is the village-like centre, with its friendly and cosmopolitan residents that make up a self-contained, down-to-earth community with all the local amenities to keep it ticking over happily. In the hills above, the wealthier elements have bought up grand luxury, sea-view villas – for some, to spy down on their yachts in the shimmering marina below. It is this port that has come to define this region's glamorous, affluent side, where the super rich bring upmarket sophistication and a sprinkling of pizzazz in the form of gleaming vessels and the occasional international celebrity. And for the residents of Portals Nous, it's a slice of glamour on their doorstep they can dip in and out of as they please.