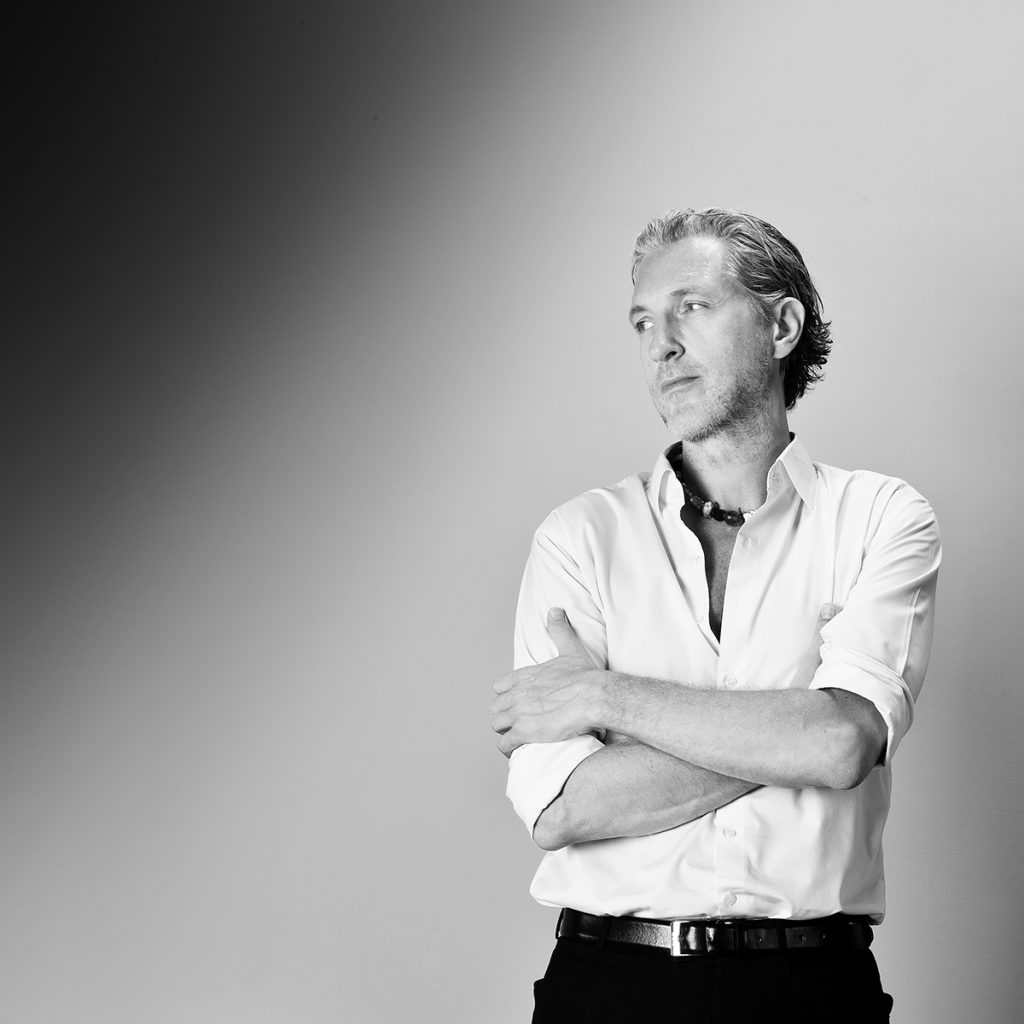 Opened in summer 2017, the striking 5-star beachfront hotel is being heralded by the Mallorcan hotel group as 'not just a place where people stay but, rather, a place that stays with them'. There's more to this than marketing speak: Iberostar's first island property in The Grand Collection had its interior created by the innovative and highly successful Dutch designer Marcel Wanders.
Wanders has designed numerous household products, furniture and décor items, as well as exciting interiors for luxury residences and hotels. Companies including Alessi, Baccarat, Habitat, Marks & Spencer, Louis Vuitton, and Swarovski have used his services for products.
Hotels offer Wanders "a wonderful challenge to express myself, as I pursue creating a sense of place." He believes a hotel should entertain, inspire, and stimulate. "Rather than simply designing a place for guests to stay, I create places that stay with them long after they leave."
His hotel projects include the Kameha Grand Bonn, Mondrian South Beach, and Andaz Amsterdam.
Wanders "revelled" in the opportunity to design the Iberostar Grand Hotel Portals Nous: "Much of the inspiration for the design of hotel interiors comes from where they are located. I want to be true to the surroundings and the setting, to create a genuine sense of belonging."
The use of transparent materials, white in abundance, and reflective surfaces has created a seamless flow between the hotel's different spaces. "I also wanted guests to feel the truest sense of the beach lifestyle," Wanders says. "The goal was to prevent a single moment of anxiousness or reservation, and enable liberation within a delightfully pampered experience."
Wanders works with materials that suit the space. "I place design concepts all around people, and not just on walls," he says.
"I want guests to be immersed in a continual state of surprise because of the multi-layered sensory experiences throughout the hotel." Every piece in his overall design tells a story.
To "reinforce the 'mallorquín' style', emphasis was placed on crafts – including manufactured tiles, iron work, and graphic wall and floor patterns. "In addition to light colours, the lobby bar features a golden shingle wall and bar, while the terrace features warm, cosy textiles."
The hotel's 66 rooms include four penthouse and five themed suites: a Heritage Suite, Games Suite, Spa Suite, Stargazer Suite, and two Naughty Suites.
Each is "a concept of fascination and exploration of the mind, body, and spirit," explains Wanders. Seduction, play, daydreaming, and watching the star-strewn night skies create unique guest experiences.
Seduction seems likely in a Naughty Suite (where champagne is always available): "It's an environment where guests can liberate their fantasies and engage their individual sensuality," says Wanders. "
With dark seductive colours and rich, soft materials throughout, the experience is nothing short of seductive." Crystal chandeliers illuminate a room featuring a round bed underneath a flower-shaped ceiling mirror. The textured padded wall serves as the bed headboard. "And a dancing pole invites the limber to entertain," Wanders adds. For the not-so-limber, let's hope there's a nearby chiropractor! (The hotel does, by the way, have a butler service, endorsed by the prestigious British Butlers Guild.)
Asked how he feels about being dubbed "the Lady Gaga of Design" by 'The New York Times', Wanders sees similarities: they both break new ground, experiment, challenge expectations, and push boundaries.
"Much like a maestro or symphony conductor, I am the choreographer of beauty and meaning. I strive to take people on a journey and create for them a sense of belonging. I am here to create an environment of love, to live with passion, and make our most exciting dreams come true."
Address details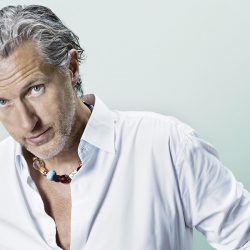 Marcel Wanders Studio
Westerstraat 187, Amsterdam, The Netherlands