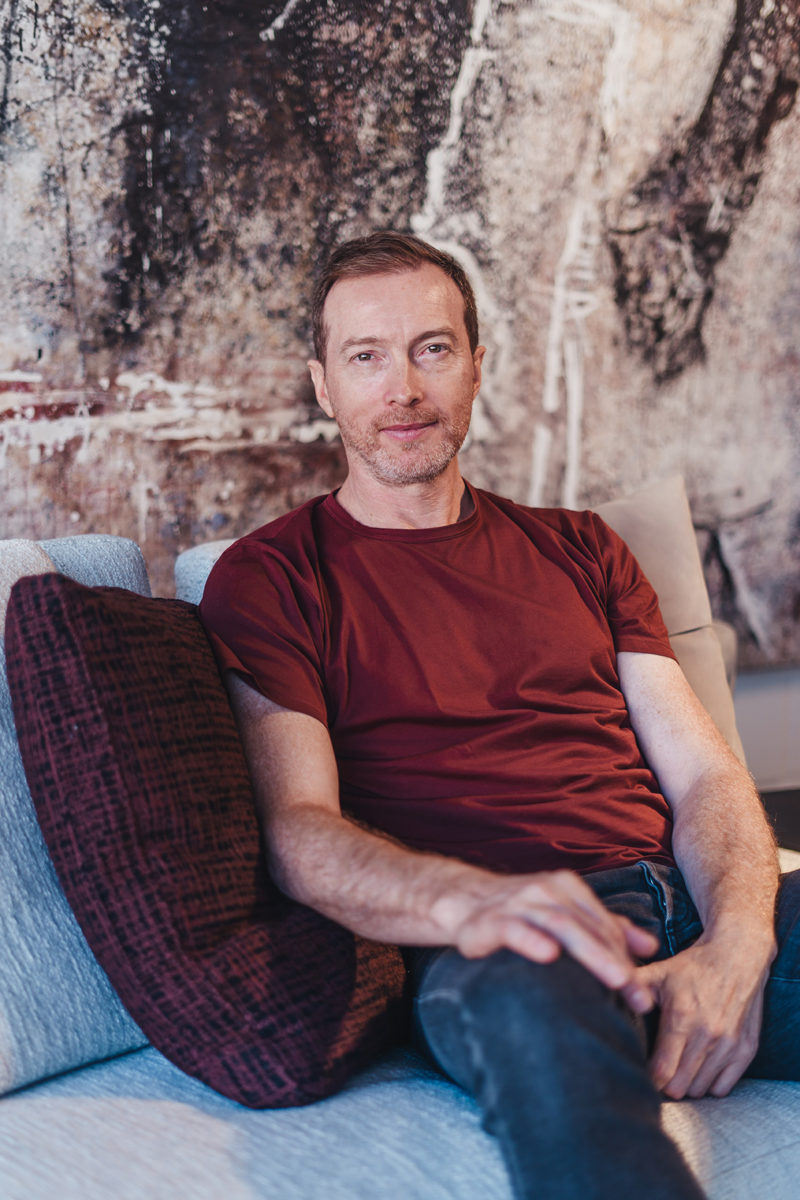 Christophe Delcourt is in Mallorca for just a couple of days. It's his first time on the island and he says he already feels inspired by the sunlight and dynamic landscape. He is visiting for the unveiling of Seahouse Mediterranean Luxury by Minotti, an Italian design company he has spent the last three years collaborating with. His new sofa collection, Daniels – from Minotti's 2019 collection – comprises a sleek design that has what he calls a "rhythm", a combination of elements which brings continuity to the home. With hours before his flight back to Paris, we catch up with Christophe to discuss his involvement with Minotti and what distinguishes his work from the rest.
Minotti invited Christophe to join them at the opening of their new Seahouse in Andratx, in which they collaborated with interior designers Terraza Balear. As guest of honour at the opening event, he spoke at Minotti Talks about the evolvement of some of his key designs for the new collection. His work focuses on form above all else, where he strives to design furniture that brings coherency and freedom to a space. The Seahouse, given its use of smooth architecture, aligns with Christophe's style which he says is largely inspired by nature. "When you look at nature you notice its consistency, it´s an ongoing, continual journey. This is what I strive for in my work. I really hate to break the flow of things," he says, resting his arm on one of his pieces, a pebble-coloured sofa with curved seating.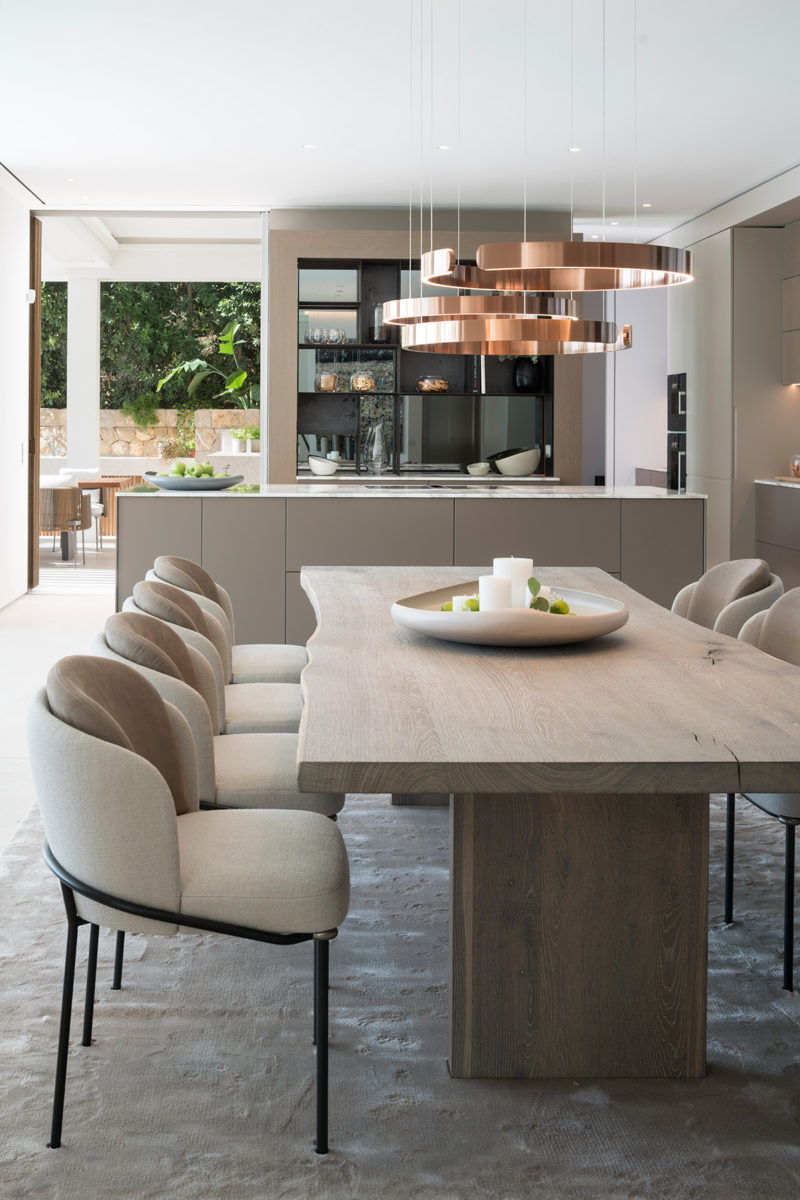 It is not difficult to find similar nuances in Minotti and Christophe's work, which he refers to as a "strategic, hard-working collaboration." Minotti are all about Italian quality – which, paired with Christophe's detailed craftsmanship, combine to create simple yet stunning pieces, some of which include their Fil Noir chairs which are in the new Seahouse, complimented by a throw of calm Mediterranean colours. "I really feel comfortable with natural textures and tones," Christophe says, emphasising how his creative ideas often arise on horseback. "It's that natural flow between man and nature, where the world is all around you and you can reach out and touch it. You're right in the moment."
Minotti's Daniels collection is reflective of the Mediterranean landscape, where Christophe incorporates soft shades and calming tones – his signature look. Therefore, we wonder, just like the change in seasons, whether he could ever imagine himself moving in a different creative direction. "It's not likely, I'm really happy with what I'm doing now. But if I did, it would be because of an interaction of some kind, a relationship, a movement, something that shifts my perspective." For a designer who works so closely with continuity, we're intrigued to know how he breaks up his day. When does he take a moment for himself? Spoken like a true Frenchman, "Oh, it would be when I'm with a good pain au chocolat and a coffee, for sure," he says, smiling. We didn't need to ask.
Photos by Sara Savage & Mauricio Fuertes
Discover more top interior designers in Mallorca!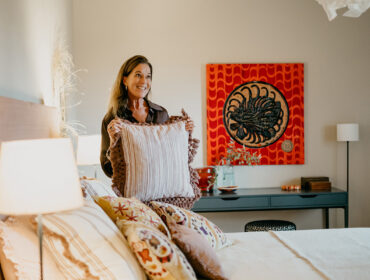 Discover the best interior designers in Mallorca who not only work with a Mediterranean palette but also interweave design ideas from international brands.