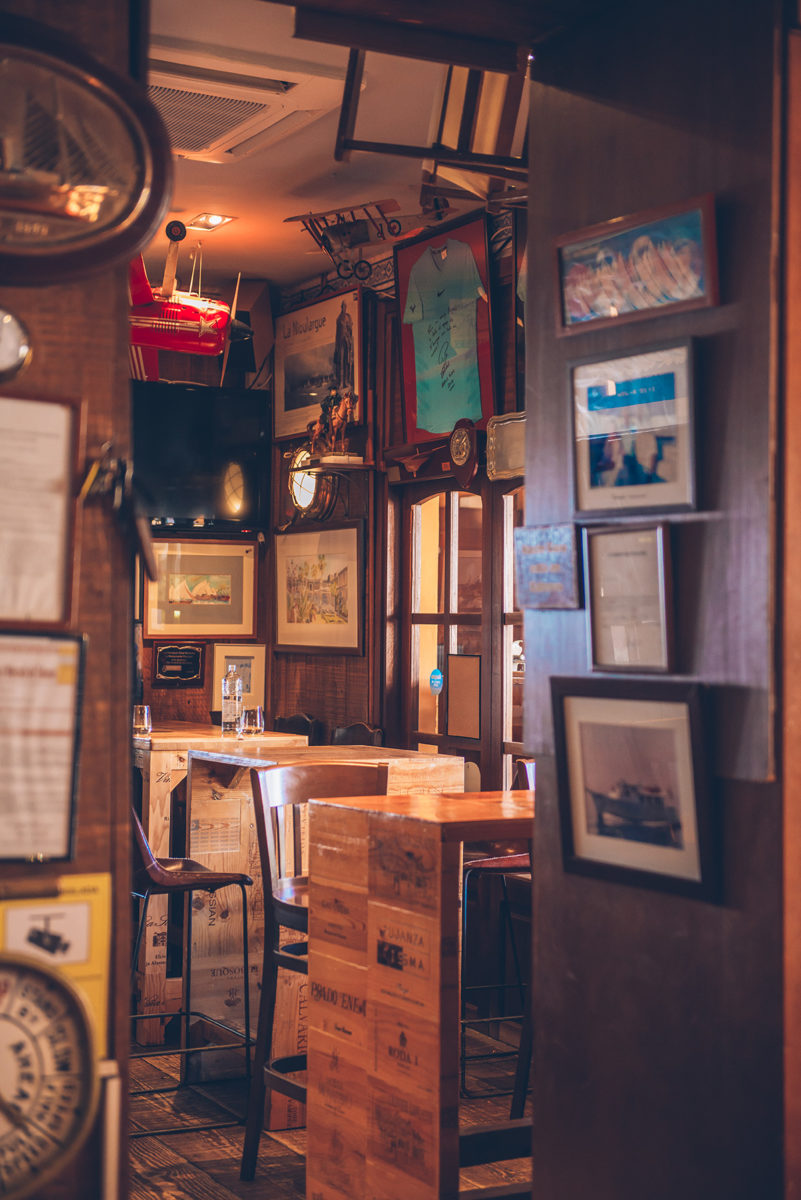 Food has the power to transport us. We form an intimate connection with what fed and comforted us when growing up, with the reassuring smells and flavours of the family kitchen, with cooking that takes us home.
Overlooking the glistening yachts of Puerto Portals, Flanigan restaurant has been a constant presence almost since the upmarket port opened over 30 years ago. From its humble beginnings as a bar its owner transformed the space into one of the most popular eateries on the southwest coast. The secret of its success: classic Spanish cooking – unpretentious, enduring, nostalgic.
You can take a seat on the terrace for lunch, enjoying views of the sun-soaked marina, or for dinner when the ambience shifts to a moodier, low-lit scene of candlelit tables and moonlight dancing on the water. The contented murmuring of diners occasionally punctuated by a cork pop or tinkle of cutlery.
Start with the 'pan cristal', as light as air and topped with tomatoes that taste fresh off the vine. Ham doesn't get better than their pure-breed, acorn-fed 'Pata Negra' while the seafood, too, has a reputation as some of the island's finest. From succulent lobster to grilled market-fresh fish, seafood lovers are in heaven. And everything is cooked with an elegant simplicity that allows the top-quality ingredients to speak for themselves.   
If you fall in love with the cooking, Flanigan also offer catering with the same culinary principles and professional service you find in their restaurant. Whether it's for a work gathering, a wedding reception or anniversary celebration, you can leave everything to Flanigan, who will handle all the event planning and management from start to finish. Attention to detail, personalised service, and consistent quality means an unforgettable experience is guaranteed every time.
For a more casual, tapas bar vibe, their Taverna El Tapas de Flanigan serves up a sharing menu of traditional Spanish flavours in the Mallorcan capital. Opened four years ago, this modern venue offers tastes from all over Spain, from northern 'pintxos' to southern 'frituras', Basque 'marmitako' to the famous Asturian bean and sausage stew; their T-bone steak is also truly outstanding.
On an island where many of its top restaurants are constantly vying to serve up the latest culinary trends, Flanigan offers timeless and traditional home-style food, that feeds our nostalgia as well as our appetites.
Address details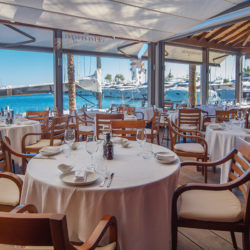 Flanigan
Local 16, Puerto Portals