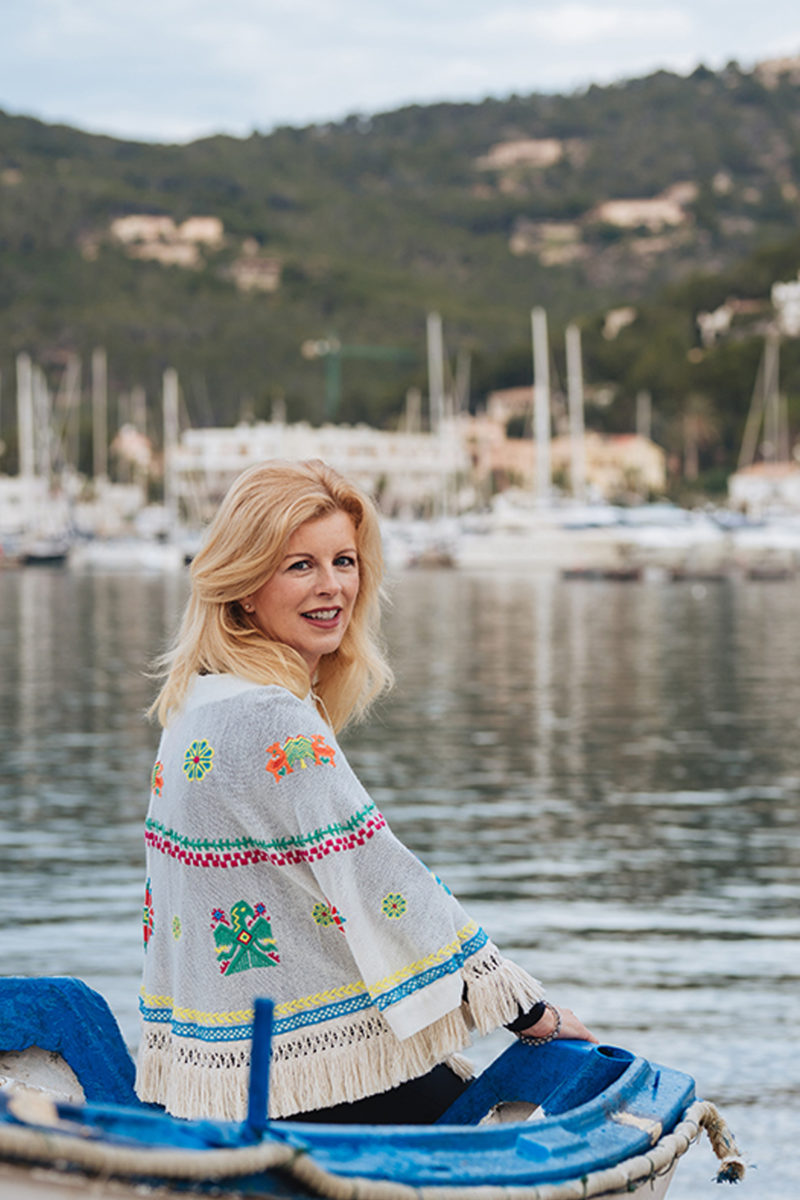 For centuries its sheltered bay provided the perfect setting for a fishing harbour and, while the town today is a far cry from its humble origins, seafaring is still very much woven into the fabric of Port Andratx. Nowadays luxury yachts and leisure boats outnumber fishing vessels, having grown into an upmarket and cosmopolitan melange of locals, affluent non-natives, and seasonal sun-seekers. A modest collection of fisherman do also still work out of the port, helping it remain connected to its fishing roots and retain a touch of island tradition.
But those living in Port Andratx will know that its various waterside bars and restaurants are what define the town, where visitors and residents alike rub shoulders, enjoy the buzzing social scene and the scenic pine-covered hillside surrounds that enclose the harbour.
While maritime and gastronomy play a large part in the local economy, the town has really boomed thanks to its thriving real estate market – and all the businesses connected to it. Demand from high-end buyers has led property in Port Andratx to sky-rocket in recent years, particularly around the steep surrounding hills where villas are bought as holiday homes.
The population hovers around 3,300 inhabitants, with Germans making up the largest expats group together with other European, and increasingly international, residents. Numbers swell and ebb between the summer crowds and the cooler months, when many of the town's businesses go into hibernation. The port does remain very much a year-round destination, however, with the permanent populace supplemented by holiday homeowners relocated for the winter sun.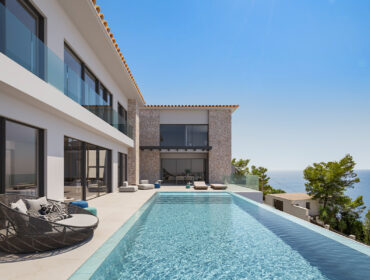 The property market in Port Andratx is synonymous with luxury in Mallorca. It signifies exclusivity and promises a good return on investment.
Good to know about Port Andratx
Local language
Catalan (or its local dialect Mallorquín) is co-official with Spanish, or Castellano is it is more frequently referred to locally. A large ex-pat population means English and German are also widely spoken.
Main Industry / Commerce
Port Andratx is a still largely centred around boats and sailing, as well as gastronomy and construction. With such a huge demand for properties, real estate is also one of the largest sectors. Expect to find plenty of agencies in and around the port.
International Schools
There a few international schools in the immediate area, with the closest being the Baleares International College, about 20 minutes away (close to Magaluf). A little further is the also well-regarded Agora Portals International School in Portals Nous.
Distance
40-minute drive from the airport
10-minute drive to Andratx town
30-minute drive to Palma
10-minute drive to Camp de Mar
30-minute drive to Son Espases hospital
Transport
Bus: The TIB Bus number 102 travels every hour between Port Andratx and Plaça Espanya in Palma, with stops in Andratx, Camp de Mar, Peguera and Santa Ponsa.
Parking: Scarce within the town centre, though there's a large public car park just as you arrive from the two main roads in.
Taxi: There are two taxi ranks in Port Andratx centre just behind La Lonja fish market.
Download the MobiPalma app for more transport information.
Club de Vela Marina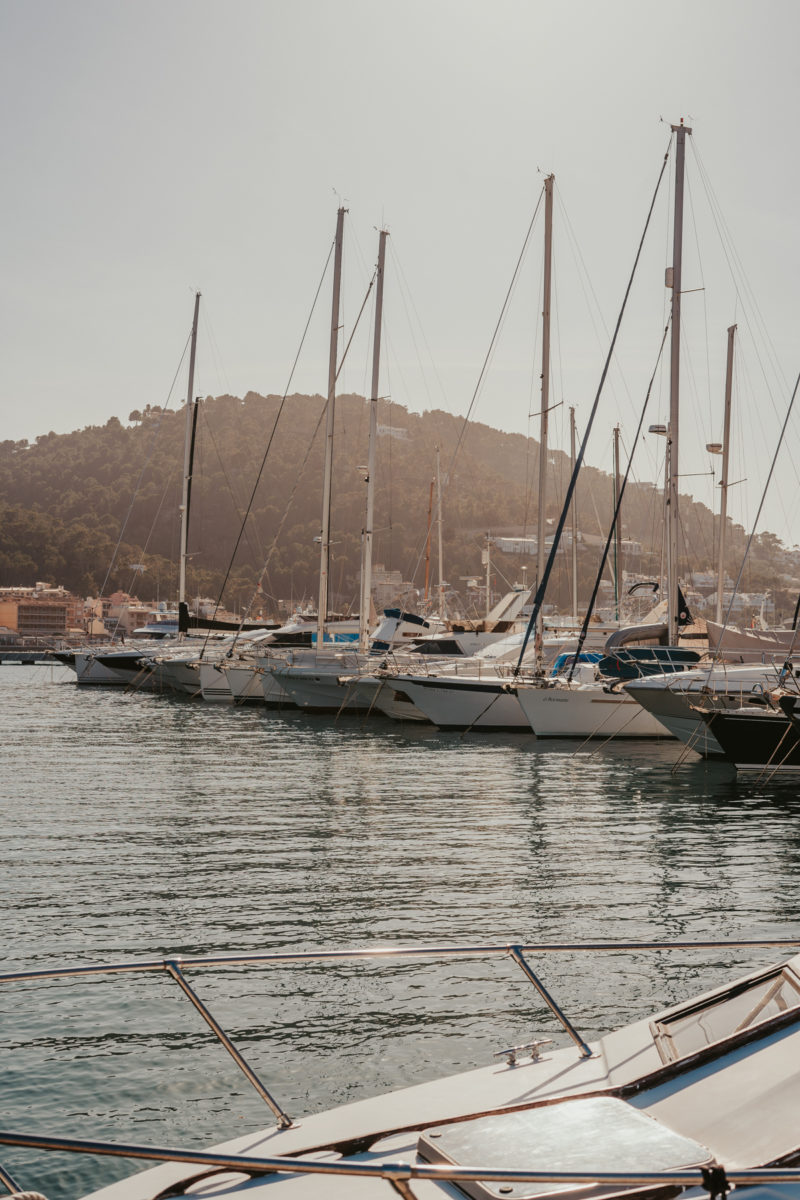 Besides the setting of course, the biggest attraction in Port Andratx is the Club de Vela Marina positioned on the north side of the bay – especially amongst the area's well-to-do boat owners. This sophisticated and rather distinguished sailing club opened in the late sixties, and has been the social hub of the region's boating community ever since. It is the port's most cosmopolitan place, where people from all the world come to stay and relax, thanks to its first-rate hotel and culinary offerings. The club is also heralded for its commitment to environmentally-friendly initiatives and is proud to protect Mallorca and its ocean in all of its activities.
Together with its 475-berth marina, the members club offers a range of water sporting activities as well as a school aimed at teaching younger visitors sailing and swimming. There's also an excellent restaurant, which is a popular meeting spot with locals for lunch Sunday lunch – their paella is a particularly treat especially accompanied by glorious views across the bay.
Port Andratx in photos
fg_lazyload
Fisherman repairing fishing nets
Port Andratx
Port Andratx
AV29 Café
Port Andratx
Sumailla Restaurant
Port Andratx
AV29 Café
Experience Port Andratx
With port life centred around its buzzing but laid-back waterfront, Port Andratx has the art of relaxation down to a tee. But that doesn't mean there isn't also plenty to do in and around town, both on land and sea. From shopping to hiking and exploring the coastline, it is a place to be active, feel revitalised and enjoy everything the Mediterranean has to offer.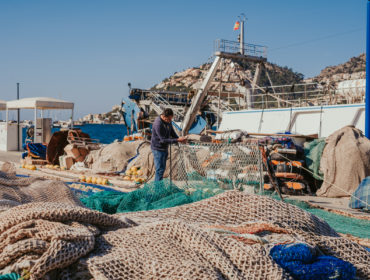 Port Andratx in the southwest of Mallorca is where to spend a day soaking up the beautiful coastline, tasting delicious seafood and much more.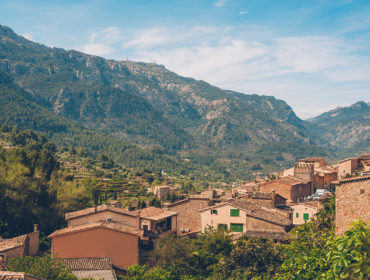 Did your favourite town in Mallorca make the list? Check out Helen Cummins' selection of the prettiest towns on the beautiful island of Mallorca.
Events in Port Andratx
Virgin del Carmen
Being the patron saint of fishermen, it's no surprise this five-day festival celebrating the Virgin del Carmen is the port's biggest. Held around mid July, it combines colourful street parades with decorated boats that sail around the harbour.
Fira d'Andratx
Farmers and landowners meet every year at this popular local event, known for being one of the most traditional festivities on the island. Browse the craft market and find the "Ruta de la Tapa" where you can fill up on sobrasada and other local dishes. There is also the opportunity to buy livestock. Held in late March/early April in the centre of Andratx town.
Festes de San Antoni
This well-known Mallorcan festival happens all over the island late January, but it is particularly special in Port Andratx where the locals continue to do the same thing they've done for generations. Bonfires are lit in the Plaza de la Iglesia which are then followed by concerts and dancing.
Restaurants in Port Andratx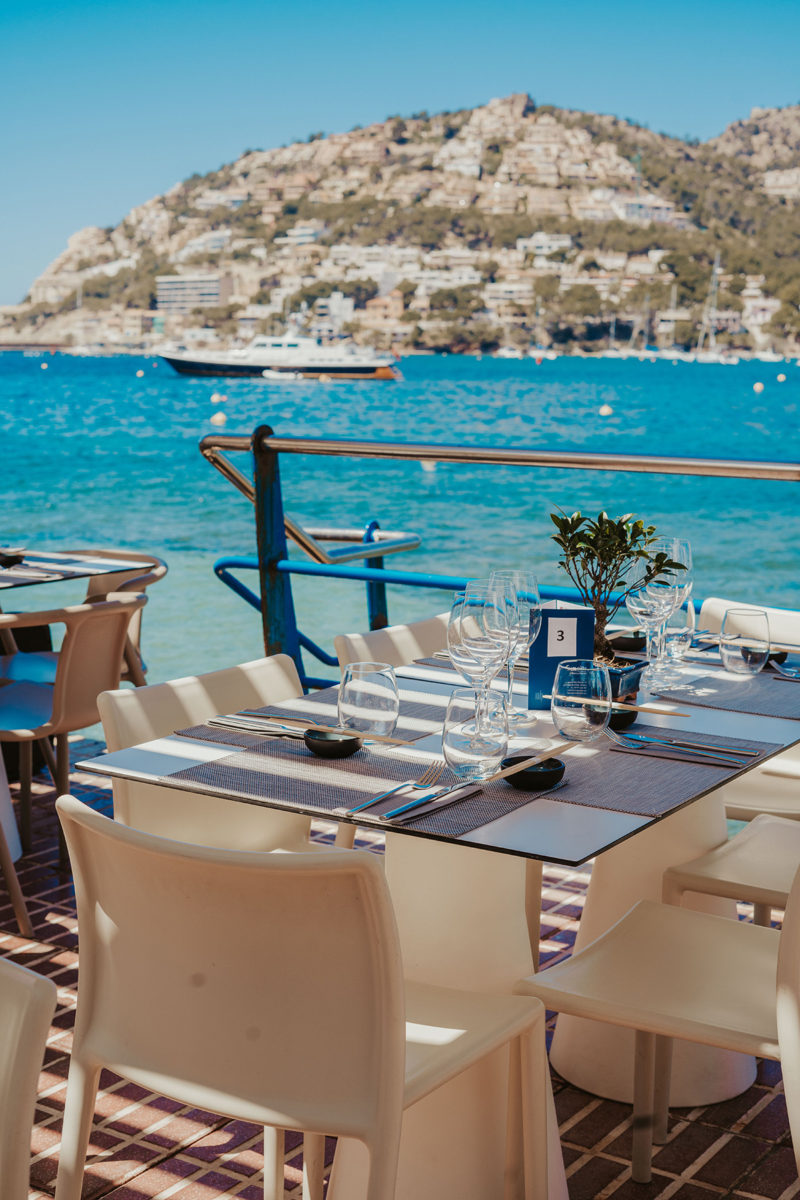 For its relatively modest size, Port Andratx offers an impressive choice of dining options, serving everything from casual bites to world-class cuisine. Thanks to the survival of fishing tradition, super-fresh seafood is nearly always on the menu, while high demand for quality dining attracts some of the island's finest chefs.
You'll find most of the towns restaurants offering views over the harbour, with many also providing coveted waterside terraces. You'll find particularly fine views from the glass-fronted Sumailla, which serves up an outstanding menu of Japanese Peruvian fusion.
Not all the best eateries are harbour side, however, far from it. Trespais is located on the southern fringes of town, but serves at fabulous mix of mix of Italian, German and Spanish cuisines with a lovely patio to the rear. La Gourmeda is also not to be missed, with a super garden, friendly service and great food.
For beautifully-presented fine dining, Urbano is definitely up there with the best, while just out of town Oliu takes it to the next level.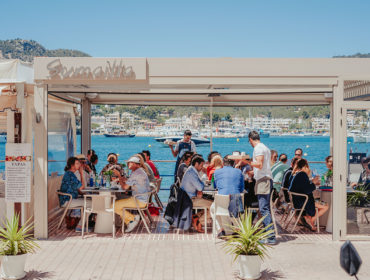 Sea-food lovers rejoice! Port Andratx is home to some of the best paella and fish dishes on the island, alongside many other cuisines.
Hotels in Port Andratx
MON PORT & SPA
Another 4-star gem in Port Andratx, the Mon Port Hotel & Spa is surrounded by landscaped grounds and mountainous backdrop. Just a 15min walk from the harbour, the hotel benefits from being close enough to the action yet far away enough to gain some privacy. The hotel is home to the Blue Spa Wellness Center where guests can go to fully revive themselves either with a therapeutic massage or an in-depth body treatment. There is also a well-equipped gym with personal trainer on hand, large swimming pool with al fresco bar, two padel courts and a tennis court. The relaxing Piano bar with its cool shaded terrace is known for being a magnet for guests – a place to unwind, chat and enjoy a cocktail. There are 147 double, standard and premium rooms as well as 18 junior and 8 suites – all with balconies or terraces. Mon Port is also home to a popular restaurant which offers a good standard á la carte and degustation menu.
Finding a Home in Port Andratx
The port has undoubtedly become one of the hottest destinations on the island for high-end properties, with the well-heeled snapping up the numerous luxury villas that scatter the steep hills overlooking the bay. Spectacular sea views will come as standard in these multi-million-euro residences, most of which will be second (or more) holiday homes.
As the port was barely inhabited until the sixties, you won't find much in the way of authentic townhouses or old fishermen's cottages in the port centre or surrounds. Here it tends to be more modern apartments, with some away from the harbour fairly modestly priced, though add harbour views you're soon looking at seven figures.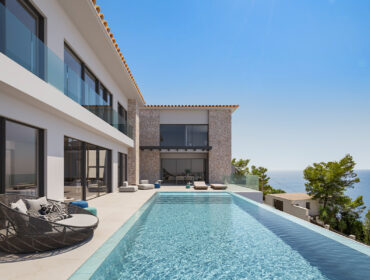 The property market in Port Andratx is synonymous with luxury in Mallorca. It signifies exclusivity and promises a good return on investment.
Business & work in Port Andratx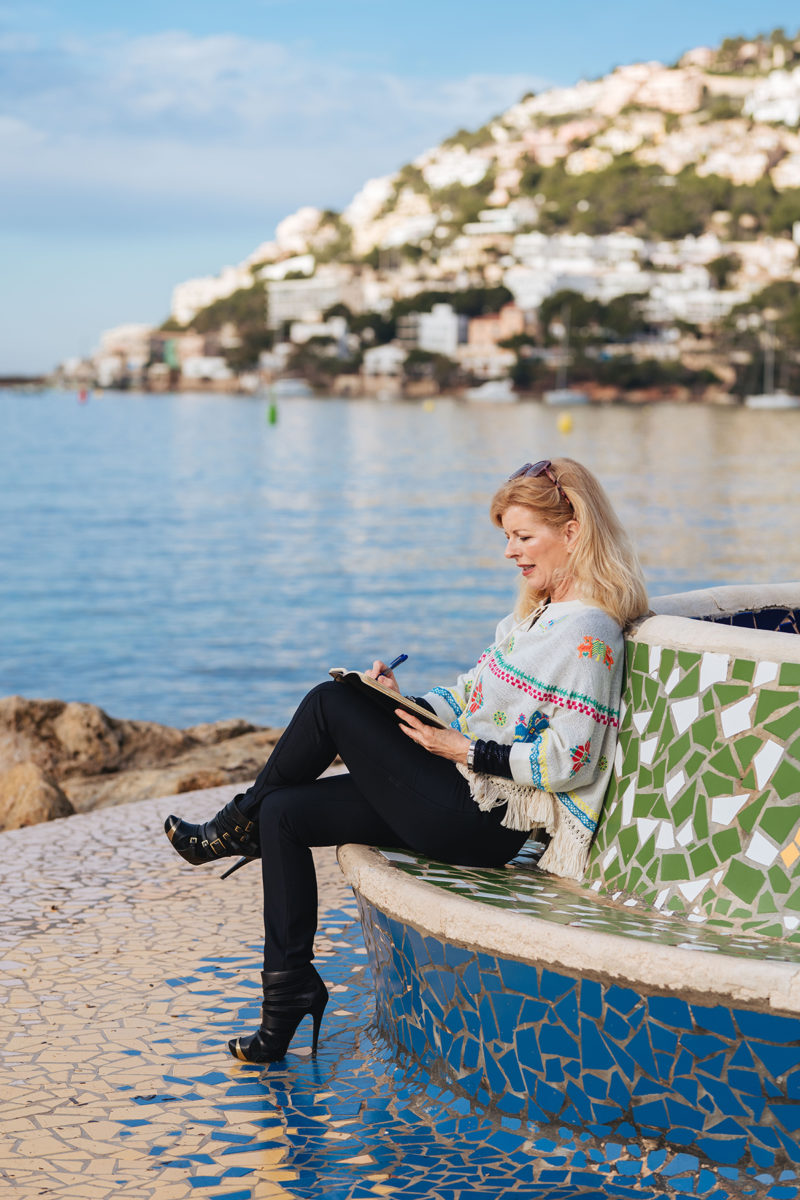 While it's a fair bet that most who choose to move to Port Andratx won't be looking for gainful employment, the town supports a healthy mix of businesses catering to both its residents and more transitory visitors.
Much of it is unsurprisingly aimed at the luxury end of the market, with no shortage of estate agents windows advertising the latest collection of swish upmarket properties available. A healthy assortment of property-related businesses, such as high-end construction, interior design and furniture stores are also kept busy thanks to the port's brisk real estate market.
Boat charter companies also fulfil the seasonal demand for everything from high-end yachts to leisure fishing trips, together with brokers and general nautical management agencies. The bars, cafes and restaurants are often vibrant and bustling, especially over the warmer months, and popular as social hubs for the port's cosmopolitan residents.
While it might feel a little saturated, the combination of a thriving international community and booming high-end sector still provides Port Andratx with bags of potential for the right business.
People: Locals and Celebrities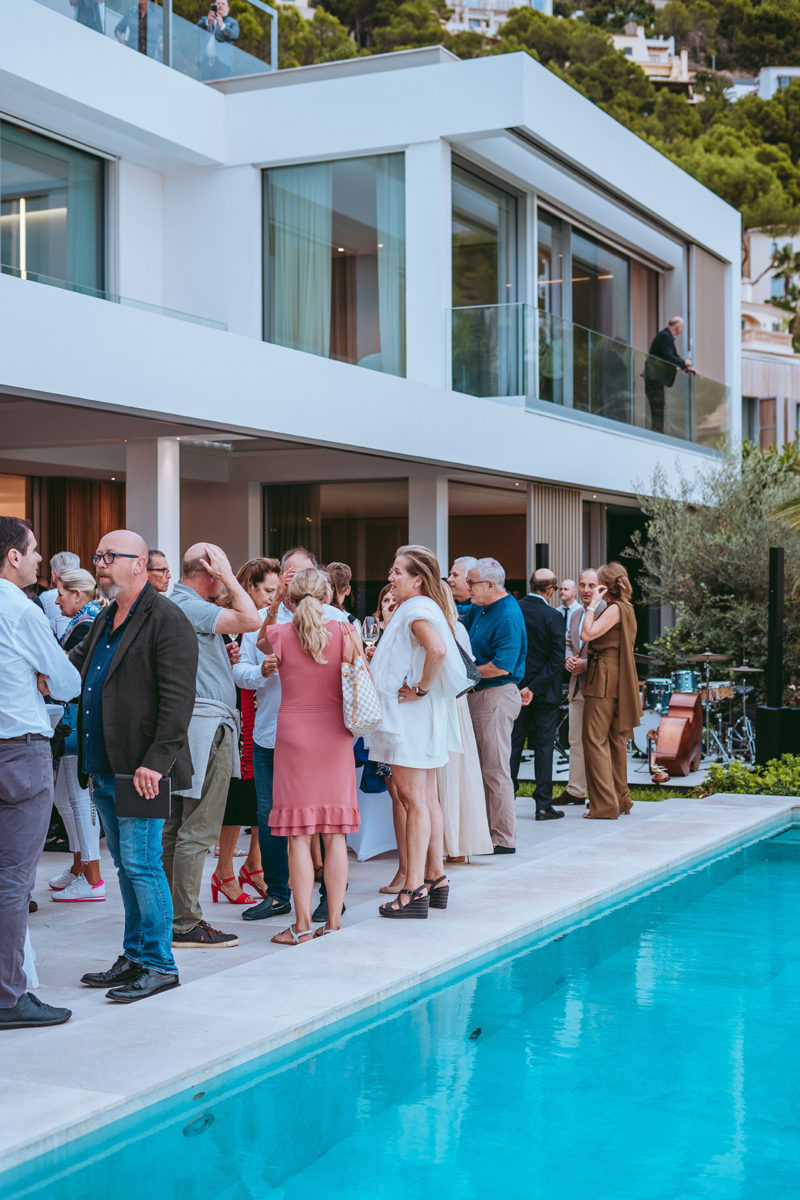 While Port Andratx was very much dominated a German influx, the port has increasingly taken on a more mutli-national feel, also attracting visitors from other European countries such as Britain, Ireland, and Denmark. More Americans, too, are choosing to buy property here as well as buyers from as far as China, all adding to the port's rather uniquely international feel.
It's a destination popular with the celebrity set, both to visit and settle, with the likes of Brad Pitt, the Schumachers and ABBA member Anni-Frid Lingstad, all owning property in the area. It's popularity with the A-listers is helped by its reputation as somewhere stars can sip their morning coffee with the locals and go about their day undisturbed.
Last Word
With its stunning harbour setting, cosmopolitan population, and chic bustling maritime vibe, it's no surprise Port Andratx has become an attractive place to put down roots. It's buzzing waterside lifestyle has wide appeal, with a tightly knit but friendly international community for those looking to make new friends of their neighbours.
While the town undoubtedly draws plenty of affluence, luxury tends towards the low-key and the common sight of working fishing boats chugging in and out of port adds some charm and authenticity. Being home to very few hotels, and no beach, the town also suffers far less from the effects of summer tourist hoards – it's no stranger to holidaying royalty, however.
Ultimately, for those seeking somewhere on the Mallorcan coast that is a little more exclusive, though without being stuffy, Port Andratx is an excellent choice. If you're thinking of buying property here, however, brace yourself for some of the most expensive real estate on the island.