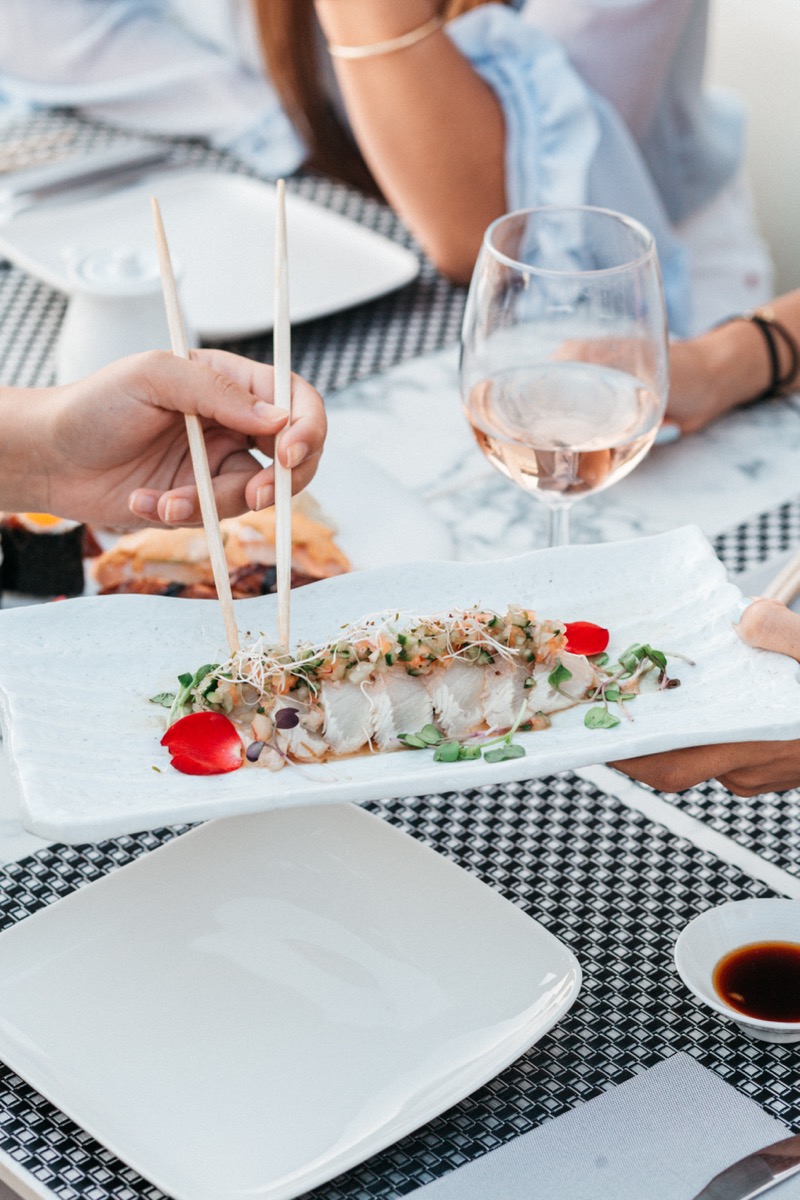 "Dining next to the sea overlooking the picturesque Port Andratx with its luxury yachts is one of the most coveted experiences in Mallorca. The view of the plush marina and prestigious holiday villas in the mountains adds a luxurious backdrop to your dining. Toni Vera's restaurants Sumailla and Latitud39 boast two of the most privileged waterfront positions in Mallorca. Eating al fresco on the terrace, almost touching the water, and witnessing the spectacular sunset behind the hills of Andratx make for a perfect romantic dinner by the sea. Together with their enticing high-end menus, it's no surprise that they are two of the most popular dining locations on the island.
Sumailla, top japanese and peruvian food
You'll find particularly fine views from the glass-fronted Sumailla. The restaurant fuses Japanese and Peruvian cooking to exceptional standards while keeping its creativity. Eat indoors where the décor is smart minimalist (courtesy of architect Jaime Garcia Ruiz) or on the al fresco terrace right on the waterfront, with lovely views of the port. Sumailla's philosophy is "to maintain maximum care for detail, provide originality, be top quality and create flavours and sensations that will never leave you". This certainly rings true when you look at the restaurant's loyal customer following.
Latitud39, a medley of Mediterranean dishes
Latitud 39 is committed to a local product in which fish from its own port and vegetables from its own fields will be the stars of the menu. Tradition is respected and childhood memories are evoked, while at the same time, the cuisine of our islands is brought up to date, adding value. The restaurant has a cocktail-bar area where you can enjoy the best international cocktails in front of the sea of the Mallorcan coast.
Address details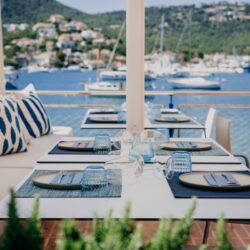 Sumailla & Latitud 39
Av. Almirante Riera Alemany, 21, 07157 Port d'Andratx