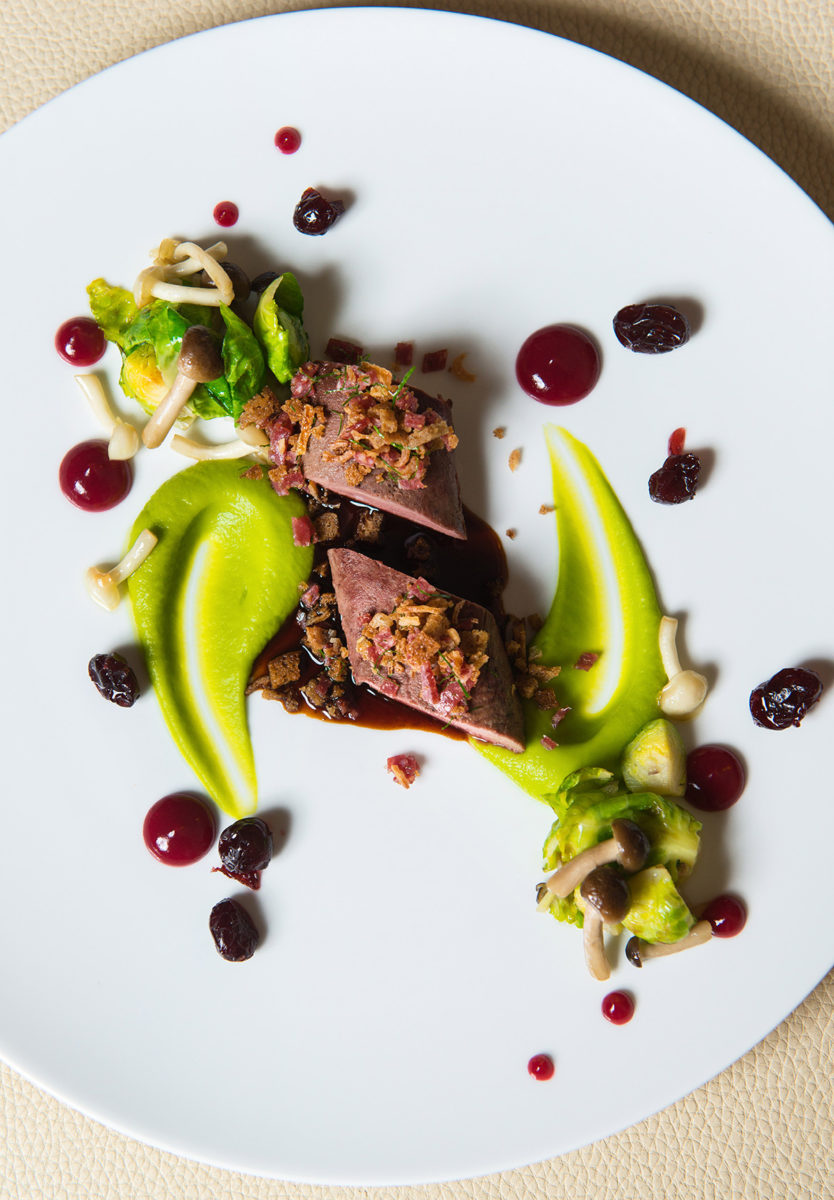 Ten years ago the chef Domenico Curcio (half-Italian/half-German), moved to Mallorca – which he describes as the world's best place to live.
He opened this Port d'Andratx restaurant in 2011, with Jenny Terler, from Austria, who runs front of house with the warm hospitality that's typical of her native country. Appropriately, the restaurant name Trespais means 'three countries'.
Both the restaurant name and its high-quality cuisine reflect the three nationalities that Domenico and Jenny have between them. This means that Trespais (open for dinner only) has a different gastronomic offering to the many other restaurants in Mallorca's most-southwestern port. In Germany, Domenico had worked with some top chefs producing Michelin-starred cuisine, including the renowned Alexander Herrmann.
Domenico's innovative and experimental cuisine at Trespais is evidence of the valuable experience he gained working alongside chefs in some top German restaurant kitchens.
He uses only high-quality ingredients in the creation of his European crossover cuisine, which fuses the gastronomy of Italy, Germany, and Austria, with Mediterranean touches. The unique concept has proved successful and table reservations are recommended if you want to dine here.
It's not just the food and good selection of reasonably priced wines that have made Trespais a success: diners enjoy warm hospitality and friendly yet professional service, overseen by the delightful Jenny, in an intimate setting that is unlike any other in Port d'Andratx.
Even without the benefit of a seafront location, Trespais stands out in the local restaurant market, for its culinary offering and the genuinely warm welcome that bring diners back time and time again. And for those months when alfresco dining is a must, there's an attractive courtyard garden.
"Trespais is for people who really appreciate good food," says Domenico. "Our clients return because they enjoy our European crossover gastronomy and our very different ambience."
Address details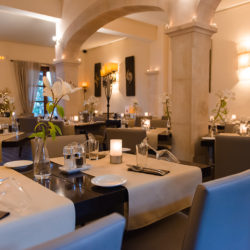 Trespais Restaurant
C/ Antonio Callafat 24, Port d'Andratx