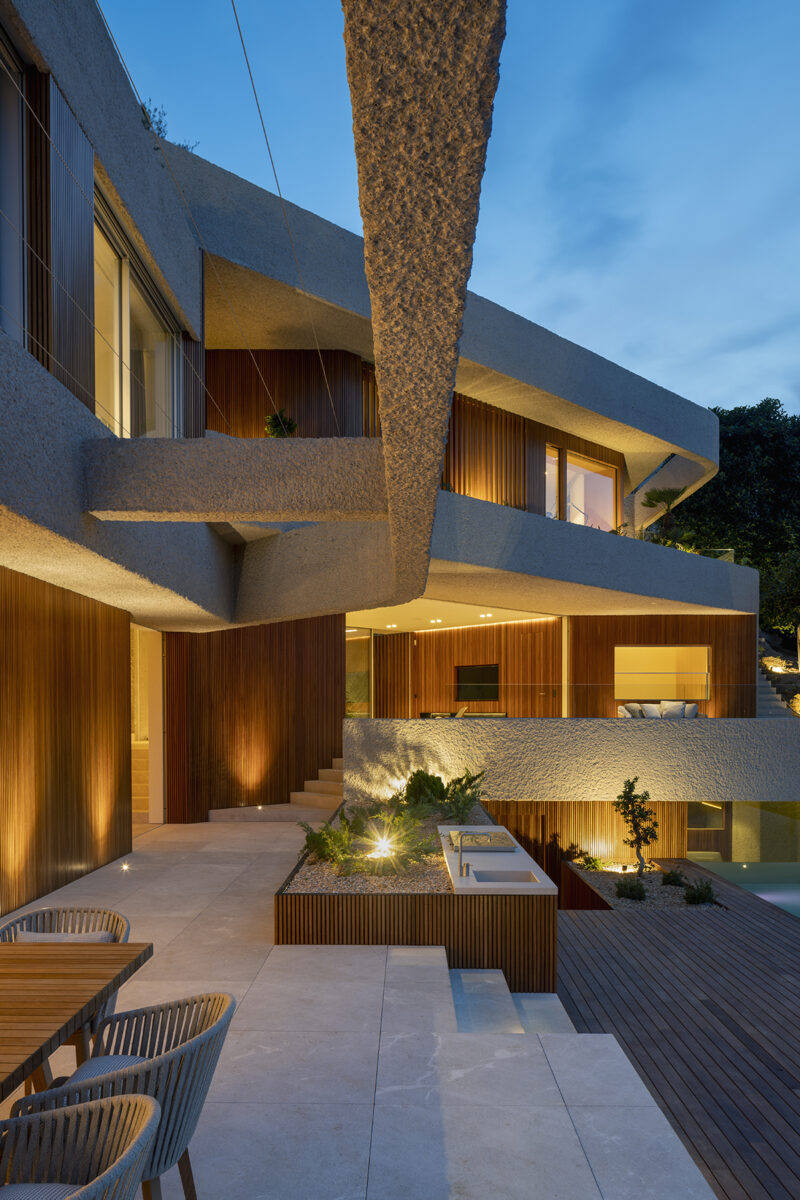 This small holiday resort town by the sea is flanked by the beautiful UNESCO Serra Tramuntana on one side and a vast expanse of the Mediterranean on the other. Situated only around 20 km from Palma, Camp de Mar appeals as a beach front location for a holiday home to mainly German and British families and couples, plus a proportion of other nationalities including Nordic and American.
Part of the dreamy appeal of owning a property in Camp de Mar is the white sand beach that is well-suited to young families. It is a seasonal location, thus is significantly quieter to live in Camp de Mar in the winter months. Even during those months, there is a pleasant, mild climate, so it works well as a year-around living choice. The beach front was developed around the 80's for both tourists and residents. At first glance the large hotels at the beach dominate your eyeline, but upon a second look, the Camp de Mar hillsides are host to many top-end luxury modern villas.
The town belongs to Andratx municipality and is also well known for its 18-hole championship golf course, which makes it very attractive for residents, and its closer proximity to Palma than Port Andratx. The area has become a hotspot on Mallorca for high-end properties, from modern Mediterranean-inspired homes through to gated community golf villas and apartments.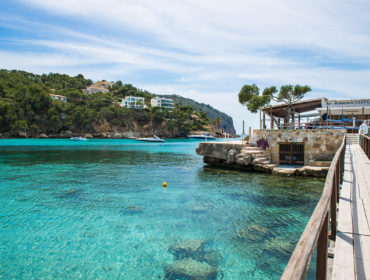 Part of the dreamy appeal of living in Camp de Mar is the white sandy beach and its luxury properties situated on the hillside.
Once luxury holiday home to Claudia Schiffer, Camp de Mar has also starred in the NetFlix series White Lines plus The Night Manager and a number of films including The Hustle and A Long Way Down. Luxury modern villa prices are now comparable but still a little lower than nearby Port Andratx.
Properties for sale in Camp de Mar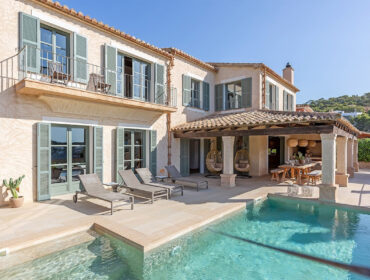 This incredible 8-bedroom villa for sale near Camp de Mar and Port Andratx has direct sea access, a holiday license and dreamy sea views.
Where to buy in CAMP DE MAR
SEA FRONT PROPERTY
You won't find much in the way of old fishermen's cottages here: think ultra-modern white box style villas and modern apartments. There are a number of classic Mallorcan houses along the beach front, some with a pool. Between two large beach hotels is a new luxury apartment complex – Torre Camp de Mar that features a historic listed tower. Directly back from the beach it is more touristic, with small supermarkets and clothing boutiques, plus several restaurants and bars.
GOLF DE ANDRATX
The course is located at the main entrance to Camp de Mar and is home to popular residential areas that are a mere iron shot from the fairway: Es Talaiot, La Perla, La Colina del Golf, Aldea de Golf and the 2018 phase – Los Altos de Golf. Just 5-minutes from the beach, many have beautiful golf course and panoramic views.
BINIORELLA
This up and coming area on the western hillside of Camp de Mar has exceptional coastal views and is attracting investors, top architects and designers. E5 Group, a Swiss developer is working on several new 'Carpe Diem' ultra modern designs located at the principal mirador on the road from Camp de Mar to Port Andratx. Spectacular sea views will come as standard in these multi-million-euro villas, most of which will be second (or more) holiday homes. Whilst several projects are awaiting building licenses, there are still a few plots available with incredible sea views – these days, a rare find in the southwest of Mallorca.
EAST HILLSIDE
This area rises up to the east of Camp de Mar beach with stunning sea views and features an eye-catching white house and the hillside was also nick-named after former celebrity property owner Claudia Schiffer. The environment is extremely private, where residents hear mostly seagulls and waves crashing against the rocks below. There are several points for sea access and there is a scenic mountain path that takes you to Cala Fornells.
Advantages to buying a property in Camp de Mar:
Beautiful coastal area with its own white sandy beach in the popular southwest of Mallorca.
Just 20 minutes' drive to Palma.
A choice of international schools nearby.
One of the most acclaimed 18-hole golf courses on the island.
A range of property types and styles from apartments to large modern villas.
Outdoor activities on the doorstep such as yachting, cycling, hiking, water sports etc.
Two five-star hotels plus another under construction.
10 minutes' drive to Port Andratx, with all its boutiques, restaurants and a beautiful marina.
A choice of nice restaurants and two beach hotspots.
Although there is tourism, it is not too noisy as there are no late nightclubs in the area.
The community is international, with a lot of Spanish, German and British as well as other nationalities.
There is a new road infrastructure in Biniorella (telecommunications, lighting and water).
Some things to bear in mind
Tourism puts pressure on local amenities in July and August.
The busy high season in the beachfront and town is a real contrast to the peace enjoyed in low season.
Very few urban plots available.
Projects presented to the town hall can take a up to 2 years for building licenses to be granted.
No large supermarkets, exclusive boutiques, nor is there much nightlife.
Camp de Mar Price Guide
NEW 2-BEDROOM LUXURY APARTMENT
€400,000 to €1 million
HOUSE ON GOLF DE ANDRATX
€450,000 to €875,000
HILLSIDE VILLAS
€2 million to €15 million
(Please bear in mind that prices are subject to change)
Types of property in Camp de Mar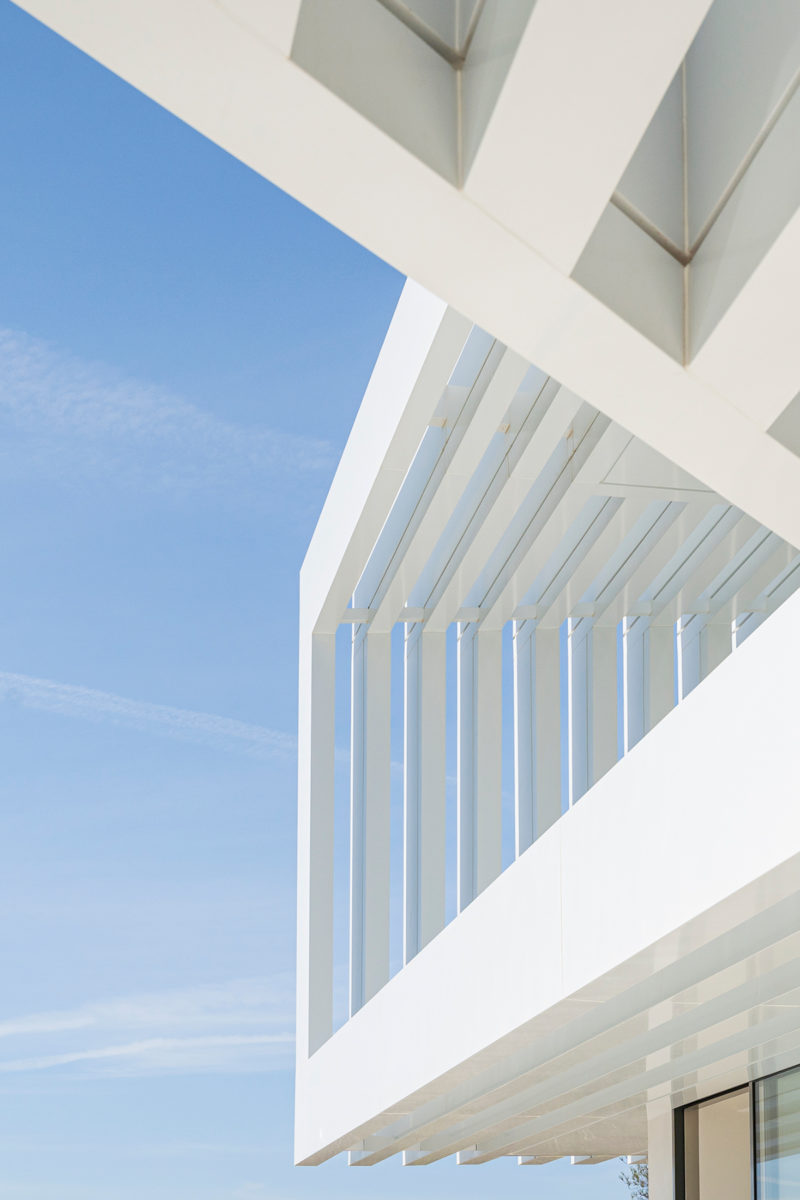 IN THE TOWN
There is a range of housing in the town as it covers the sea front plus the golf course residences. Along the frontline there is a traditional Mallorcan terracotta style community at the beach, plus the modern architecture of the new 'Torre de Mar' apartments that even make use of an alternative energy supply in the form of combined heat and power units. The gated properties around the golf course include elegant Mediterranean inspired chalets, detached modern villas, plus contemporary townhouses and apartments that were all built from 2000 onwards.
ON THE OUTSKIRTS
Between Camp de Mar and Biniorella the hillsides are dotted with large stately residences and luxury villas with sunning sea views. They incorporate Mediterranean design features like local Mallorcan stone walls. New projects like Carpe Diem include cutting-edge villa architecture with top-of-the-range specifications and there is significant ongoing construction. On the opposite side of the bay, the eastern hillside properties tend to be slightly older, very private and mostly built during the 90's. Russian architect Pedro Otzoup, best known for his Cala Fornells developments and Claudia Schiffer's house, designed a whole stretch of residences along the Cami Saminar road with architecture influenced by Spanish villages.
RULES AND REGULATIONS
As of July 2020, there are only urban plots available for the construction of detached houses with two floors plus basement. To ensure a fair measure of privacy, new builds are limited to a minimum plot of 1000 sqm with an occupancy coefficient of 30% of the plot size. Projects presented to the town hall can take a minimum of two years for building licenses to be granted.
What the Experts Say About Camp de Mar
"The residential market here is producing very high-quality real estate, providing a refined collection of properties for nature lovers and those seeking varied sports and leisure options right at their doorstep. It is suitable for all year round living as well as vacation trips, and it combines with the nearby Port Andratx."
Hans Lenz, Managing Director, Engel & Volkers Southwest.
"It is the ideal place for people looking for a relaxed, chilled-out environment where they can enjoy sea views, swim in the crystal-clear waters of its bay and play its 18-hole golf course. The majority of owners of properties in the area come several times a year from many different European countries, although there is a small number of owners who live here all year round who have businesses in the neighbouring areas. The area is increasingly popular and attractive for people looking for a home in the southwest of Mallorca.''
Antonio Arredondo, Director, Phoenix Mallorca
Trusted real estate agents in Camp de Mar
See below for more Villas for sale in Mallorca!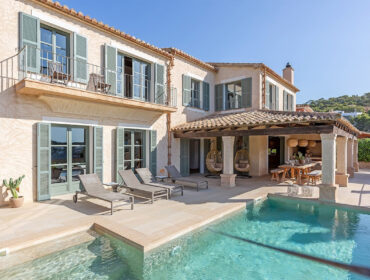 Discover the best Mediterranean villas for sale in Mallorca handpicked by Dr. Helen Cummins and team of local property experts.