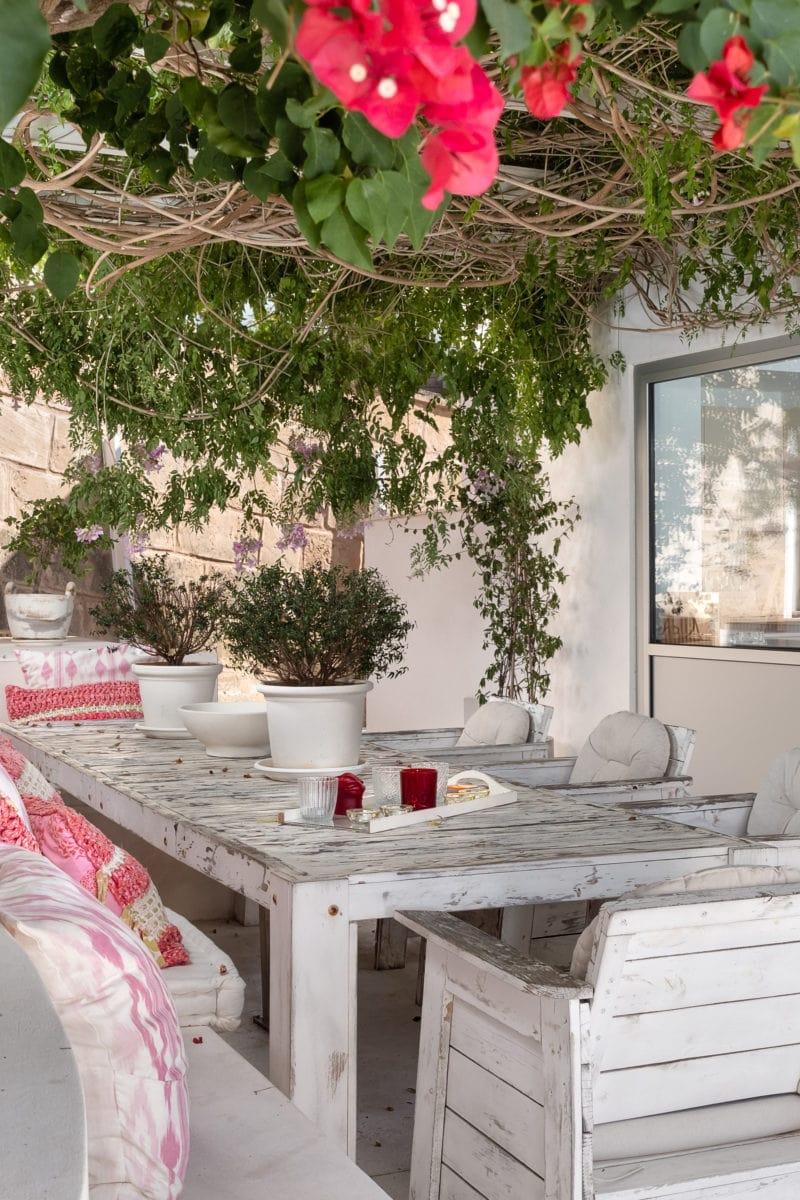 Picture a sunny southwestern coastline surrounded by historic and modern marinas, lush golf greens, natural reserves, gorgeous sandy beaches, hidden coves, and picturesque islets, all in a 20-minute journey from the airport and capital: This is Santa Ponsa.
Santa Ponsa has been a highly sought after since the '60s when stars including Grace Kelly, and Frank Sinatra would enjoy sunset views of the Malgrats Islands from the famous parties at Las Leonas. However, development of the area didn't boom until 1977, the year Golf Santa Ponsa was established, with subsequent expansion enduring throughout the '80s and '90s, and significant growth over the last decade.
Owing largely to the grandfather of Mallorcan businessman Juan Nigorra, this small town in Calvià has enjoyed more than three decades of investment, resulting in an excellent infrastructure catering to tourists and residents alike. The landscape offers various plots and property types, with sea or golf views from the spectacular modern architecture. Villas, semi-detached houses, large Mediterranean villas exuding traditional charm, apartments fit for renovation, hotels, and even a few plots remaining for development can be found here.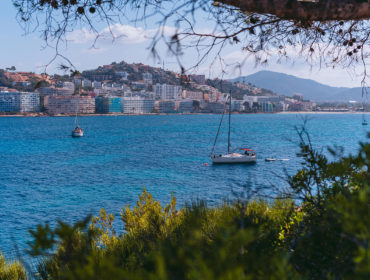 According to local residents, Santa Ponsa has the best weather on the island. Find out why people choose to move to this part of Mallorca.
While the real estate itself is attractive, the surroundings seemingly encompass it all, with plenty of amenities and conveniences, all with sea breezes under 300 days of sunshine.
Where to buy a property in Santa Ponsa
Nova Santa Ponsa: From the Malgrats to Port Adriano
A high promontory runs between the Malgrats islands and Port Adriano along which are a number of properties on the first sea line with uninterrupted, panoramic views out to sea. Wonderful views of the Malgrats and the island of Toro are most sought after, tending to be the most expensive properties in Santa Ponsa. Coastal villas nearer Port Adriano and its superyachts, designer shops and high-end restaurants, have become increasingly attractive to property investors over the past few years, with properties ranging from €8million to €14million. Many of the sections on the coast house modern villas, featuring large sea-facing windows and white façades. A few traditional Mediterranean seaside villas are also in this area.
Nova Santa Ponsa: Golf I, II & III
Being situated close to the green, naturally means that properties in this area benefit from lush views through trees, over lawns to the surrounding protected hills and mountains. Living around the grounds of Golf Santa Ponsa means benefiting from the calm cast by the tranquil lakes and ponds, as well as being close to local shops, bars, and of course, golf courses. As well as modern villas, the first golf line offers new apartment developments with either private or shared pools. Buying here, especially for a second home, is particularly attractive because the price point is more accessible.
Nova Santa Ponsa: The Ensaimadas
There are two neighbouring "Ensaimada", or snail shaped mountains, which were developed as part of Nova Santa Ponsa, with larger of the two offering exclusive villas on 1,000m2 plots with views of Santa Ponsa bay to the north, El Toro to the south, and Malgrats islands to the west.
The lower Ensaimada is dominated by the green and well-tended Calle Belgica where many luxury villas were built in the same style in the '90s by a German developer. The resulting residential area fetches high prices despite having less sea views, in part due to the flat plots allowing for nice gardens, and the uniformity of the street's architecture.
Santa Ponsa Town
The oldest part of Santa Ponsa stretches from the marina, where King James I disembarked in 1229, to Rotes Velles on the other side of Santa Ponsa Bay.
Directly back from the beach is the touristic area, where the supermarket and most shops, restaurants, and bars are located. Amongst the hotels, many of which have been recently renovated, are the oldest houses of Santa Ponsa, and apartment buildings that were built throughout the '80s and '90s which cater to holiday-makers and residents alike.
A few new luxury apartment developments can also be found here, with shared or private pools and other modern conveniences to appease demand.
Rotes Velles
The south-facing cliffs of Rotes Velles offer views out to sea as well as of Santa Ponsa bay, however, the properties in this area are generally cheaper than those in Nova Santa Ponsa due to the touristic developments disrupting the views, especially by the large hotels facing the beach.
The front sea line is dominated by hotels while residential apartments, Mediterranean and modern villas can also be found in the area. On the other side of the peninsular is Costa de la Calma, meaning properties back from the coast and on the western tip of the peninsular offer additional north-facing sea views and a quieter atmosphere.
Advantages to buying a property in Santa Ponsa:
Magnificent seascapes, sunsets, and views of the Malgrats islands.
Sandy beaches and coves with crystal clear waters only a walk away.
Two nearby marinas, the historic Club Nautico and modern Port Adriano.
Plenty of new and high-end architecturally modern properties on large plots.
Two public and two private golf courses are in very close proximity.
Well maintained homes, footpaths, roads, and other local amenities.
New, sustainable, and furnished homes ready to move into or rent.
Excellent infrastructure and only a 20-minute drive to Palma.
Only a short drive to picturesque villages Calvià and Es Capdella.
A good selection of international schools close by.
Some things to bear in mind
The last few years saw a vertiginous increase in prices in the area.
Tourism puts pressure on local amenities May through to September.
Between the cheap tourism and luxury offerings, there is little.
Seaside homes require regular upkeep as conditions can be harsh.
The busy high season is at odds with the peace enjoyed in low season.
Low budget tourism means it can get quite loud at times.
Only a few plots remaining for construction.
There is a long wait time for building licenses.
Santa Ponsa price guide
2-3 BEDROOM HOUSE:
€350,000 to €3.5million
4 BEDROOM FAMILY HOUSE:
€450,000 to €8million
5+ BEDROOM PROPERTY:
€1,200,000 to €14million
(Please bear in mind that prices are subject to change)
Types of Property in Santa Ponsa
Modern Villas
Unlike other areas of Mallorca, Santa Ponsa has many new properties on offer. A majority of them seem to be spacious modern villas with plenty of bedrooms and large open plan living areas and with space to entertain, both in-and-outside. Newer properties are seen to feature floor to ceiling windows that provide indoor-outdoor flow between designer kitchens and terraces, which often conjoin a pool and sits beneath a desirable view out to sea or over a golf green foregrounding the mountains. New dwellings also feature mod-cons, such as en-suite and guest bathrooms, gyms, wine cellars, or sun terraces, and mandatory parking spaces.
Mediterranean Villas
There are fewer traditional properties in Santa Ponsa, however, the charms of the traditional architecture them still attract buyers, especially as the buildings can date back to the late '20s and early '30s. While these large Casas offer similar amenities to their modern counterparts, such as pools, and plenty of living and dining areas, they certainly won't have floor to ceiling windows and aren't as likely to have open facing kitchens. Bedrooms tend to be smaller and the ceiling height lower at the cost of charming terracotta roof tiles and larger, more established gardens.
Semi-Detached Developments and Apartments
These types of properties are not new to Santa Ponsa, with apartment buildings in the area dating back to at least the early '80s and many more built in the '90s. The main point of difference here is the prices, as older apartments are available for considerably less than their detached neighbours. A range of properties exists in this category, with varying degrees of privacy. Prices vary depending on the date of the building and access to amenities, such as a pool or lift. Newer apartments are sold for seven-figure sums.
Rules and Regulations
As a point of visual difference to other areas of the island, Santa Ponsa has many modern houses with large open windows, flat roofs, and white façades, details that aren't permitted in heritage protected areas. Main regulations for detached houses include a maximum build of 35% the size of the plot, maximum two stories plus basement, and maximum height of 6.3 meters with an extra 1.5m permitted until the top of the roof. The structure must leave three meters to the boundaries, with other restrictions including the colour of the façade, and a minimum of a two-car garage.
What the experts say about buying property in Santa Ponsa
"The central location in the southwest, the different types of views, landscapes and property types, and the excellent infrastructure makes Santa Ponsa a first-class residential area for international families planning to relocate to Mallorca. The correct guidance is key to having a satisfying purchase process."
Gloria Rodriguez, Managing Partner, MallorcaSite.com
"Santa Ponsa's popularity is based on the lifestyle it offers for short and long-term residents. For people who love the outdoors, there is an excellent range of sports and leisure facilities, perfect and the great infrastructure includes international schools and modern healthcare facilities with private and public hospitals staffed with leading multi-lingual medical staff."
"In the past, Mallorca's real estate market has demonstrated strong resilience in times of crisis. Investors particularly appreciate the value of a long-term investment in Mallorca where they can enjoy a superb quality of life."
Lucy Adamson, of hc/ Mallorca Living.
See below for more Villas for sale in Mallorca!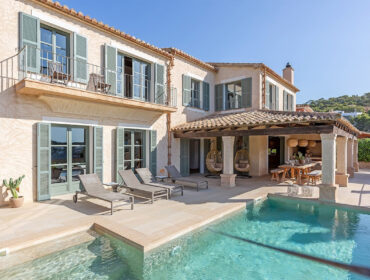 Discover the best Mediterranean villas for sale in Mallorca handpicked by Dr. Helen Cummins and team of local property experts.