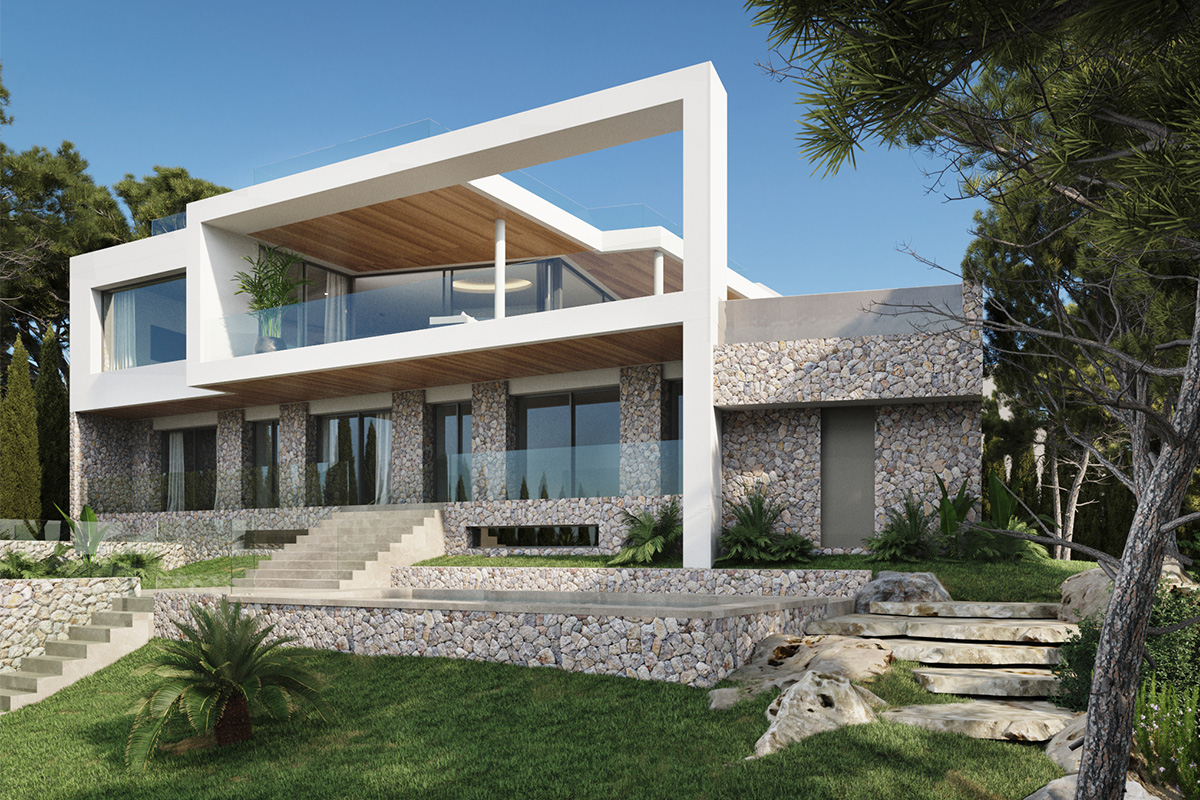 High up in the rocky hillside of Santa Ponsa, there is another luxury villa that joins the southwest's supreme circle of luxury property.
Always prioritising natural over artifice, Alibaz, a leading construction company on the island, opted for a modern build with lots of plants to help cushion the property against its natural environment. Whether it be the sloping green roof at the entrance of the house, the flat landscaped area on the roof, or a well-designed garden where a wooded part of the plot has been preserved.
Immersing in water
For a project of such esteem and funding, it's no surprise that Alibaz built Sa Caleta with a strong motif in mind. Situated right by the Mediterranean Sea, this impressive villa chooses water as its main protagonist. Fountains have been sculpted into each entrance, allowing a trickling flow of water to pass from one element to the next. Two swimming pools are positioned on different levels, encouraging daily bathe and pause for the stunning views. Vegetation and water are present throughout.
A natural effect
Architect Miguel Arenas designed the property to make the most of the sunlight. Large glass partitioning provides a subtle barrier between the outside in, which wraps so lightly around the villa's body that it's barely noticeable. All the way through, the light, sea views and rooms merge into one.
Interior designer Hada López prioritises natural materials. Local stone and wood are the two primary materials, which blend seamlessly with the chosen sandstone palette. The vegetation extends into the interior with a large plant wall divided into two floors, enhancing the desired natural effect.
Find similar luxury villas for sale in Santa Ponsa!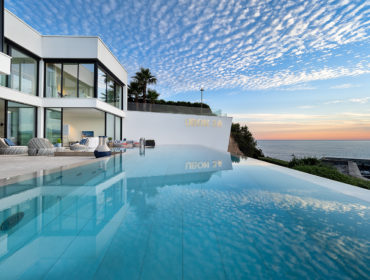 In the Southwest of Mallorca, the Santa Ponsa area has become the area with the most transactions and highest turnover, making it a hot spot for investment.
Address details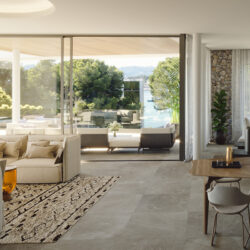 Alibaz Construcción
Carrer Colomer, 6, Pol. Son Bugadelles