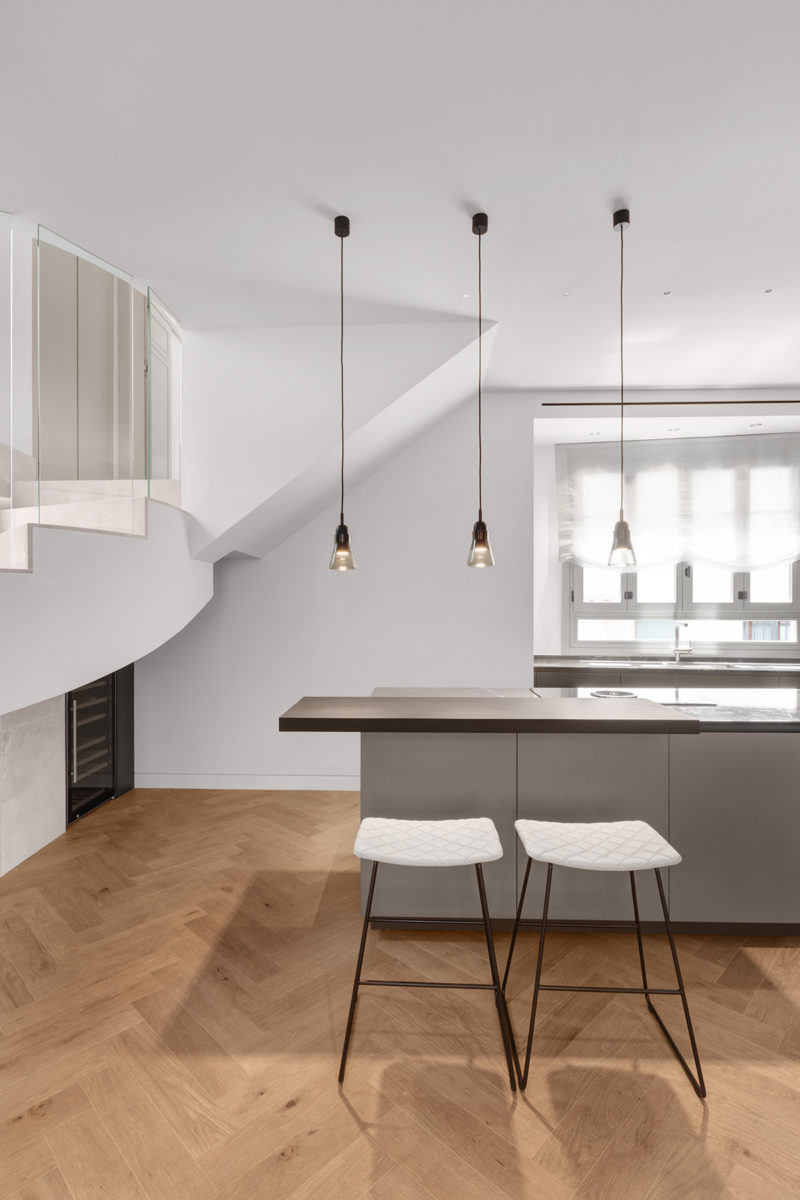 Approached by property developers Sophisticated Projects, Alibaz were tasked with the challenge of reconstructing a wonderful ruin in the historic heart of Palma. Set on Carrer de la Pau, a charming, quiet lane between Born and Jaume III, almost the whole of the property had to be rebuilt from scratch – its heritage-protected façade would be preserved.
Architect Miguel Arenas was also mindful to respect the original feel of the house, using exposed beams, bush-hammered stone and, above all, retaining the property's internal staircase – a graceful spiral leading off the main living space and a central feature of this three-floor townhouse.
What is immediately evident too, however, is that the interiors share nothing of the gloomy aspects that such historic buildings can be prone to – quite the opposite. Interior designer Marga Comas brought a bright, fresh and distinctly Nordic touch throughout, in which a minimalist white backdrop creates a canvas for a muted palette of calming tones and elegant modern furnishings.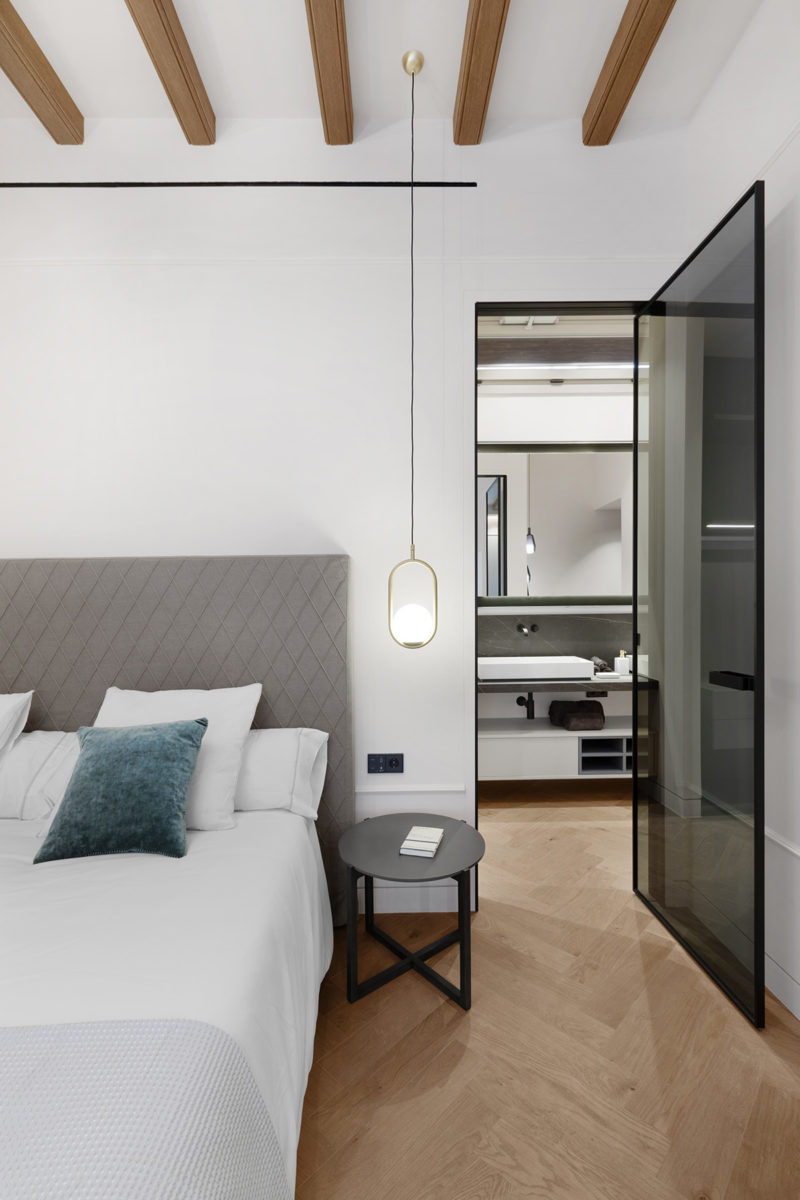 Various elements such as beautiful oak herringbone parquet and lacquered woods do reference the building's past, with sections of ancient wall left exposed as a reminder of its rich history. While bright and contemporary, the open-plan lounge–kitchen is also cosy and inviting, with comfy low-profile couches and a gas fireplace. Italian details such as Formani door handles and black marble bring a distinctively luxury finish to the project.
And it is the details that really make this beautiful townhouse shine. It's the details that give it character, and ultimately, as Hada López, of Alibaz Construcción, explains: "Our added value is in the details, we hold a magnifying glass to our finishes"
Photos by Xisco Kamal
Address details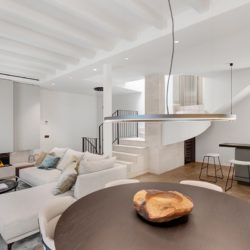 Alibaz Construcción
C/Colomer, 6, Pol. Son Bugadelles, Calvià