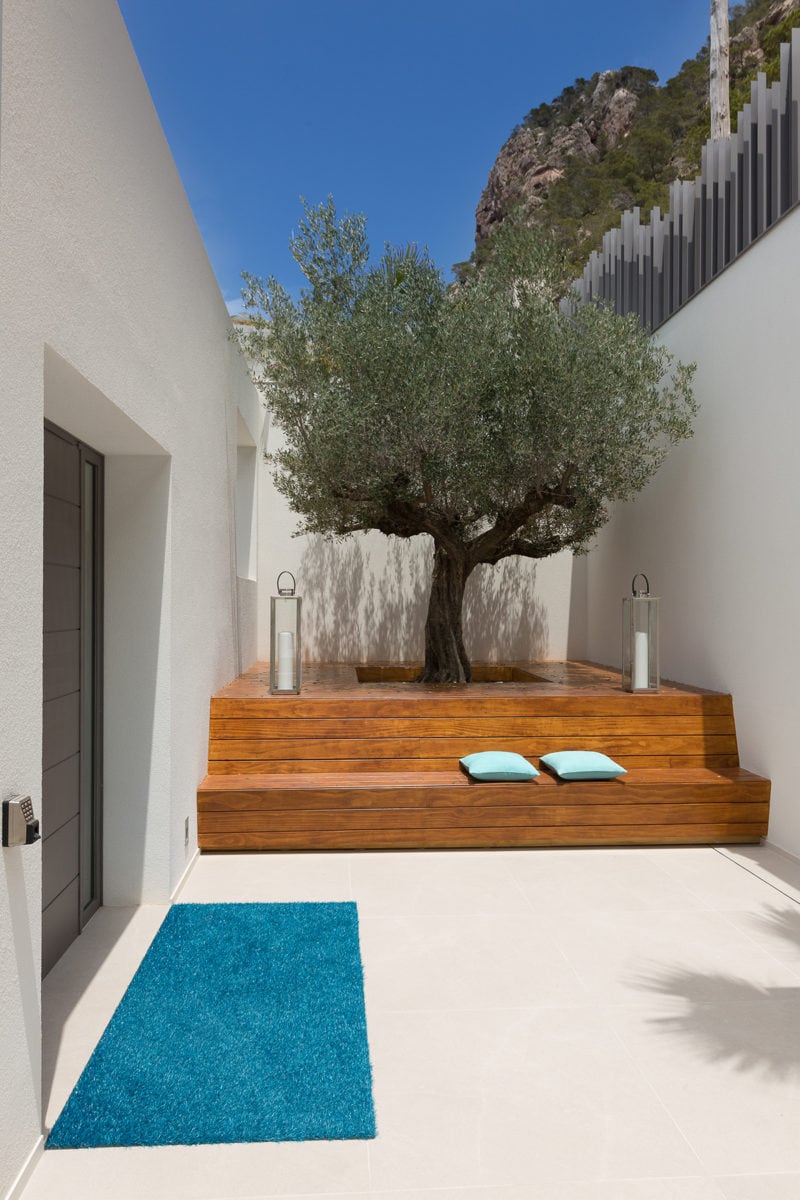 If this property were a film, what would it be? Our money is on Boogie Nights mixed with modern Bond – retro glam updated for the times we're in now.
You can well imagine hedonistic party nights taking place in the indulgent surroundings of this design masterpiece. Luxury, deep-pile floor coverings, come-lie-on-me-sofas and glimmering gold and azure colours bring a sense of escapism, placing the inhabitants far away from everyday life.
After a lively dinner at the long oak dining table, original driftwood art-meets-design ceiling lamps hanging above, the party moves outside.
Absolute privacy enfolds the terraces, a scene made for late-night lounging sessions with their cool white furniture and infinity pool reflecting the stars
Waking up in one of the four breezily sophisticated bedrooms, padding to the en-suite bathroom to take a shower accompanied by panoramic views of the Med – this place is so private, you won't be seen – a person can't help but feel reinvigorated.
Possibility seems infinite at this hidden, privileged home, four storeys cascading down towards the shore. A piece of architectural bliss for the young and wealthy, the whole world seeming to lie before them with the sea below, and skies above.
Address details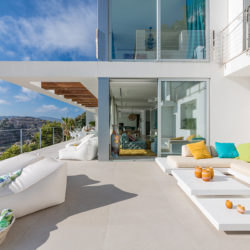 Knox Design
Calle Valencia 45, Santa Ponsa