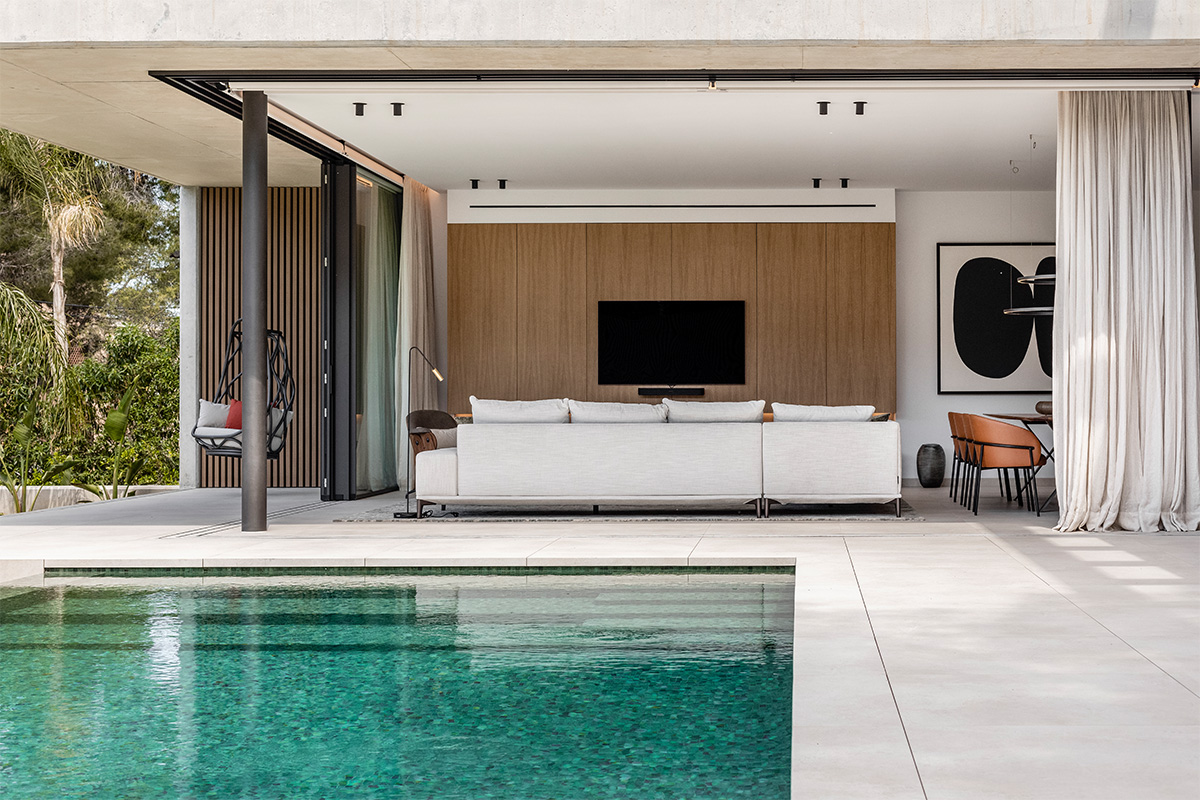 The moment property developer Patrick Hansmeier fell in love with the plot in Santa Ponsa, he was keen to build something different. The temptation to construct another white-washed façade was there, but Patrick's creative intuition signalled towards something more industrial.
A unique concrete-based design that was well-assigned to architect Jaime Salvá and his technical aid Iñaki Fernández for its clean minimalist angles and use of heavy materials – an unusual choice in the Mediterranean. Jaimé agreed and the result surprised them all. Before they'd finished the project, the 4-bedroom luxury home was already sold.
Getting the balance right
The first order of business was to imagine the exposed concrete exterior. The villa takes after Jaime's signature style given its horizontal structure and how it is immersed in the surrounding landscape. The challenge for this project though, was getting the balance right. Too much concrete and the property looked cold. Too much warmth and it lost its distinctive quality. The key was softening it enough to allow for relaxed Mediterranean living while still bolstering its cemented base. The way to achieve this involved opening up the ground floor into a comfortable living area. Wooden panelling was installed to the sides while the inside was left open for an alfresco dining area and kitchen – nicely separated by three sliding panels for when the weather turns.
fg_lazyload
Jaime Salvá designs in contrasts in Santa Ponsa
Jaime Salvá designs in contrasts in Santa Ponsa
Jaime Salvá designs in contrasts in Santa Ponsa
Jaime Salvá designs in contrasts in Santa Ponsa
Jaime Salvá designs in contrasts in Santa Ponsa
Out from the pool and onto the sofa
While the aesthetic is simple and paired back, Jaime and Patrick never lost sight of the much loved Mediterranean feeling. The dreamy lifestyle was envisaged at every step, where children would be able to dip into the Bali-style swimming pool and continue playing on the lawn. Or for the parents, a leisurely night swim followed by a late supper and a relaxing moment on the sofa. The difference between the outside and inside is subtle, just as its creators intended. A beautiful end result that by now, the new owners are undoubtedly enjoying.
Discover more top architects in Mallorca!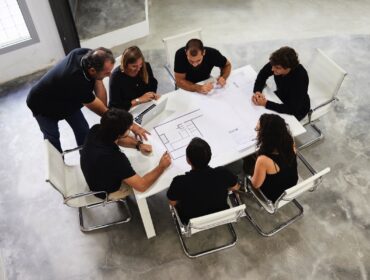 Discover which architects in Mallorca are changing the island's property landscape with their forward-thinking sustainable designs.
Address details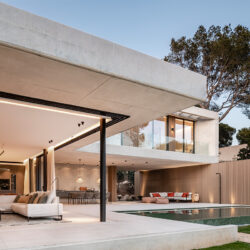 Jaime Salvà
Calle Cotoner, 43a. Barrio Santa Catalina. 07013 Palma