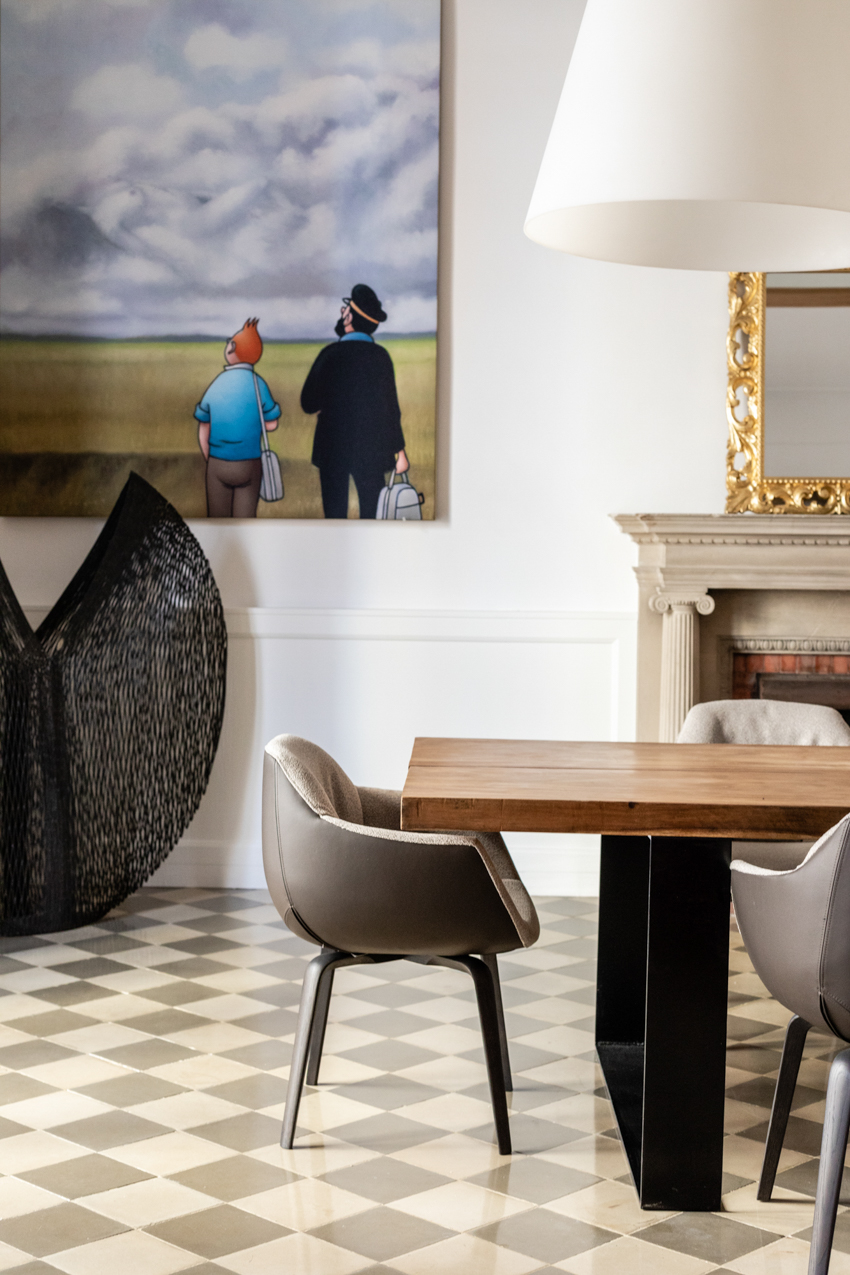 Near Palma's venerable town hall and the imposing La Seu cathedral sits Apartamento Almudaina, enveloped by narrow winding streets characteristic of 'El Casco Antiguo'. The essence of the Old Town Palma is what attracted the property's new owners to the area, eager to draw this feeling into their home. The apartment, however, was not fit for habitability and required a full-scale renovation. Jaime Salvá Arquitectura & Interiorismo were recruited for the transformation, to work in collaboration with interior designer Ondrej Zdercik.
Retaining the soul
The building's original elements were carefully considered, with the aim of preserving and restoring where possible to retain the soul of the building. The stately Ionic columns with their ornate spiral whorls were saved, as were the geometric hydraulic tiles seen throughout the apartment. In other rooms, timeless herringbone oak wood was installed, and other contemporary elements were additions harmoniously incorporated to create an overall ambience of 'classic chic.' A bright and modern kitchen features a Calacatta marble island, the distinctive grey veins tying into the sleek grey cabinetry. The primary bedroom features an integrated bathroom, innovatively separated by a regal velvet curtain
Curve and colour
Banni was enlisted to select the furniture, assessing the client's needs, and choosing optimal fabrics for their lifestyle. Ensuring that the aesthetic as defined by the architects was adhered to, Banni also wanted to provide comfort in each piece. Curved and natural shapes offer inviting places to sit, recline and relax. Colour plays an important role in the overall impression of the home, with strategic bright flourishes used to complement the more muted traditional tones. In the living room, a vivid red sofa makes a statement, whilst original items, such as the large lamps in the dining room, are elevated by the addition of cheerful colours. The result? A home that fuses the old and the new creating an eclectic space that's both elegant and modern.
Text by Ché Miller | Photos by Tomeu Canyellas
Explore properties for sale in Palma!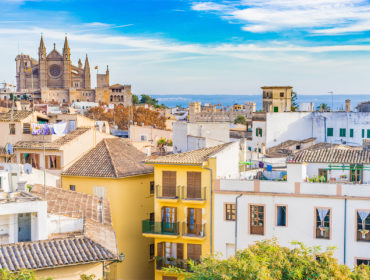 Own keys to an apartment in central Palma and you're looking at real estate gold. Now is the time to find your dream property in the capital city of Mallorca.
Address details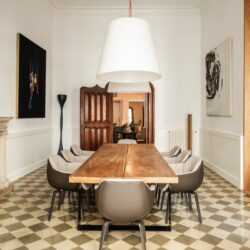 JAIME SALVÁ ARQUITECTURA & INTERIORISMO
C/ Cotoner, 43a, Planta Baja, Santa Catalina