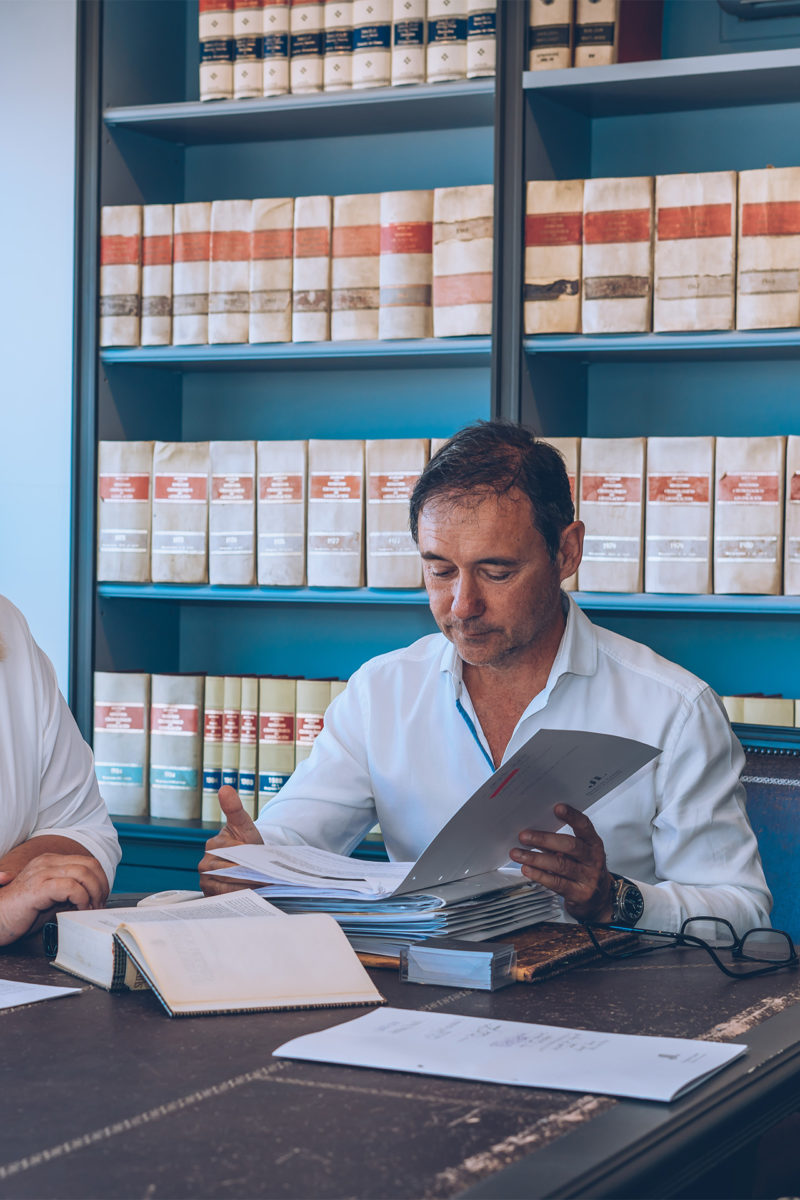 Buying a property in Mallorca can be a challenging process for a foreigner investor, particularly if you're not familiar with the property laws in Spain and what the real estate buying process entails. If you have little to no knowledge of the Spanish language, then we would definitely recommend getting the advice of a local specialised real estate lawyer.
Getting the right advice is key when it comes to doing your due diligence before signing any legal paperwork and liaising with your bank about large amounts of money. Misunderstandings happen, but in this scenario, working with potentially the most money you've ever invested requires specialist legal knowledge. You want to be on the right side of the law, knowing what the tax implications are and how your financial assets are protected with the right paperwork to safeguard your property investment.
How to apply for the Golden Visa as a British national in Spain
If you are resident in another country and you move to Mallorca, you'll also need to make sure that you meet your tax obligations in both countries. Help from a specialist property lawyer can help clarify exactly what is required, and to be fully aware in advance of the potential legal issues when buying a property in Mallorca.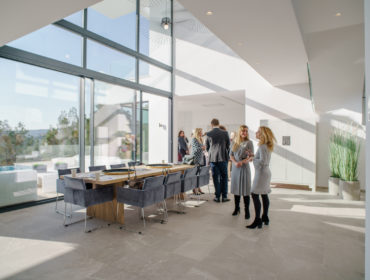 To take the stress out of buying a home on Mallorca we recommend you seek the best legal advice available. Get a quick overview of you need to consider!
Why hire a real estate lawyer?
Like all processes that involve huge sums of money, it is best to hire to someone that can help advise on how to do things properly. Buying a property in Spain can be complicated if not structured in the right way. A real estate lawyer will oversee the transaction, the setting up of a mortgage if one is required and all the paperwork associated with your bank.
They will also help with the legal paperwork that you will need to be registered in Spain. As a foreign buyer, you will not be able to purchase a property in Mallorca without a NIE. It is a small green card/ certificate with a unique tax number, making it possible for you to send and receive large transactions of money.
As well as purchases of real estate, property lawyers also help with:
Building licences and planning permission
Setting-up contracts for technical services
Rental contracts
Inheritance law
How do I find a reputable real estate lawyer in Mallorca?
When it comes to getting the best legal advice we'd recommend hiring an independent property lawyer. In-house lawyers will often work in the interest of the real estate agency and so their loyalty to serving you, and only you, can be skewed. An independent real estate lawyer will be able to work more objectively and have only your best interests in mind.
What is it like buying property in Mallorca?
The real estate market in Mallorca is one of the island's strongest sectors, made up of a talented international workforce. You'll find that there is a good mixture of big real estate agencies as well as smaller, boutique agencies specialising in certain areas of the island. This is a strength, as it gives you plenty of agents to choose from.
For buyers coming from other countries, you will have no problem speaking your native language, as many real estate agencies in Mallorca focus on the foreign market.
With a trusted agent and reputable independent lawyer by your side, buying property in Mallorca is easy. With so many beautiful places to invest in, the process of choosing a property and exploring Mallorca is one of the most exciting stages you'll go through.
Recommended Mallorca real estate lawyers
de Salvador.
Experienced property lawer Pelayo de Salvador Morell has founded his own property law firm: de Salvador. The main focus of the firm is to strive to provide clients with the support and legal protection they need, especially when it comes to buying a property in Mallorca. Thanks to their extended experience and expertise in property law, they provide the client with all the relevant information and help them understand all the legal implications so they can make a safe and informed buying decision. As the firm is exclusively focused on real estate law, they are able to offer expert advice and tailored solutions to their clients.
Find more about de Salvador.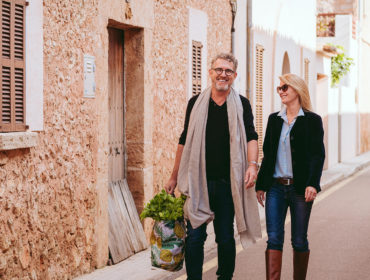 The process of securing a mortgage in Mallorca is likely to be quite different to in your home country. We explain how it works here.
Despacho Lamas
Since 1989, Despacho Lamas have led the way in providing Mallorca with top international lawyers. Associate of the firm, Jaime Lamas leads a strong team of lawyers, economists and property managers, of whom include his daughters, María and Africa Lamas. Jaime graduated from the University of Balearic Islands in Law and has trained in both Frankfurt and London, making him one of Mallorca's top lawyers with knowledge in English and German law as well as Spanish. This family-run law firm specialise in real estate law amongst other practices and is available for appointment at their offices in Palma.
Find out more about Despacho Lamas by visiting their hc/ portfolio below.
JOAN CERDÁ TAX ADVISORS
Working in the legal tax field since 1970, Joan Cerdá Tax Advisors are experts in advising companies, individuals and families paying tax and applying for legal status in Mallorca. They speak 7 languages between them and are experienced in the international arena, helping foreigners new to Mallorca with their taxes and legal position. If you're thinking of moving to Mallorca, buying a property here or starting a business, the team at Joan Cerdá can advise you on the most tax efficient way of doing so without any unexpected surprises from Hacienda Tributaria (Spanish Tax Agency).
Find out more about Joan Cerdá Tax Advisors  by visiting their hc/ portfolio below.
Bufete Staubach
Astute husband-and-wife leaders Elena Teruel Preston and Xisco López Hinojosa are the face of Bufete Staubach, a local law firm with offices in Palma and Bendinat. Their aim is to provide you with the service you'd find in northern Europe, creating a seamless transition for English and German residents making the move here.
Alongside their other specialities, such as commercial, civil and criminal law, the firm has years of experience in real estate transactions to help you avoid possible pitfalls. Their services are available in English, German, Spanish and Catalan.
Find out more about Bufete Staubach by visiting their hc/ portfolio below.
Blevins Franks
Blevins Franks are a leading international tax and wealth management advisors to UK nationals living in Europe. They have over 20 offices across seven countries, with their head office in London. In Mallorca, Cathal Rochford runs a team of in-house specialists who can help advise you on your finances and taxes. Since the UK left Europe, there have been some changes to the UK's relationship with Spain. Therefore, if you are a UK resident planning to move to Mallorca, it would be worth getting in touch with Blevins Franks to understand how you might be affected.
Find out more about Blevins Franks by visiting their hc/ portfolio below.
Other things to consider when buying property in Mallorca . . .
As well as finding a good real estate lawyer to represent you, you'll also need to consider some other things when buying a property in Spain. These include organising your finances and getting a mortgage. While much of this information will be made aware to you by your lawyer, it is also worth seeking the advice from a professional financial expert and mortgage broker.
Firstly, by organising your finances you can make sure that your assets, in your home country and in Spain, are organised in accordance with the law. The rules are different and it's important that you are clear on what taxes you are accountable for. We recommend meeting with a financial specialist to ensure you don't end up paying more tax than you need to.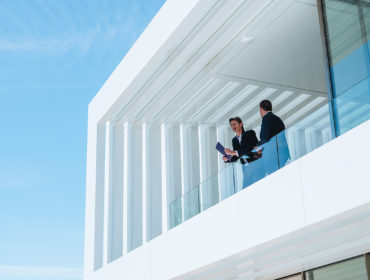 Buying a property in Mallorca means understanding the Spanish administration system and getting all the necessary documentation. Find out what you need to do here!
On the same token, it's also recommended to hire a local mortgage advisor who can assess your financial status and advise the best way of purchasing your property. While you might have the cash to buy your property outright, it doesn't always make sense to tie up your capital. By deciding to take out a mortgage in Mallorca, you can assess the different options available and decide which Spanish bank loan best suits you. A mortgage advisor takes out all the stress of searching the Spanish banks for the right deal.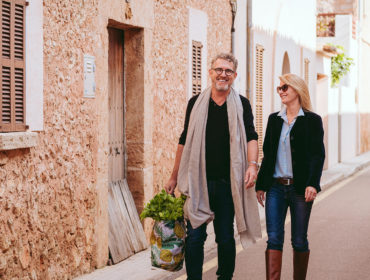 The process of securing a mortgage in Mallorca is likely to be quite different to in your home country. We explain how it works here.
Recommended mortgage experts in Mallorca
Lionsgate Capital
Lionsgate Capital have over 50 years of experience in the world of financing and helping property investors get the mortgage they're looking for. Led by Juanita Casanas, former Director of Banco Santander, Lionsgate have established themselves as the go-to company when purchasing real estate on the island. If you're not a cash buyer, choosing a mortgage in Spain can feel like a minefield, not knowing which banks are the most reputable or trustworthy. Lionsgate Capital can advise on the best mortgage deal for you and will then liaise with the bank on your behalf. Visit their multilingual team at their offices in central Palma just off El Borne.
Find out more about Lionsgate Capital by visiting their hc/ portfolio below.
On the face of it, buying a property in Mallorca might look like an uphill struggle. Which real estate agent do I choose? How do I know everything will be done legally? Does it matter that I don't speak Spanish? These are all the kinds of questions that circulate before you relocate to Mallorca. Luckily, the island's infrastructure is very good, and its services connected to property are some of its strongest. Choosing a professional real estate lawyer is an important step in get everything sorted for your new life in Mallorca.
If you'd like to know more about living in Mallorca then sign-up to the hc/ newsletter which includes all the best recommendations, local insights and advice from editor and local resident of over 20 years, Dr Helen Cummins.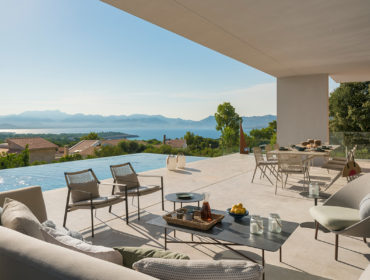 Find your dream home in Mallorca: Luxury villas, fincas, property guides, and the best recommendations to enjoy Slow Living Mallorca.