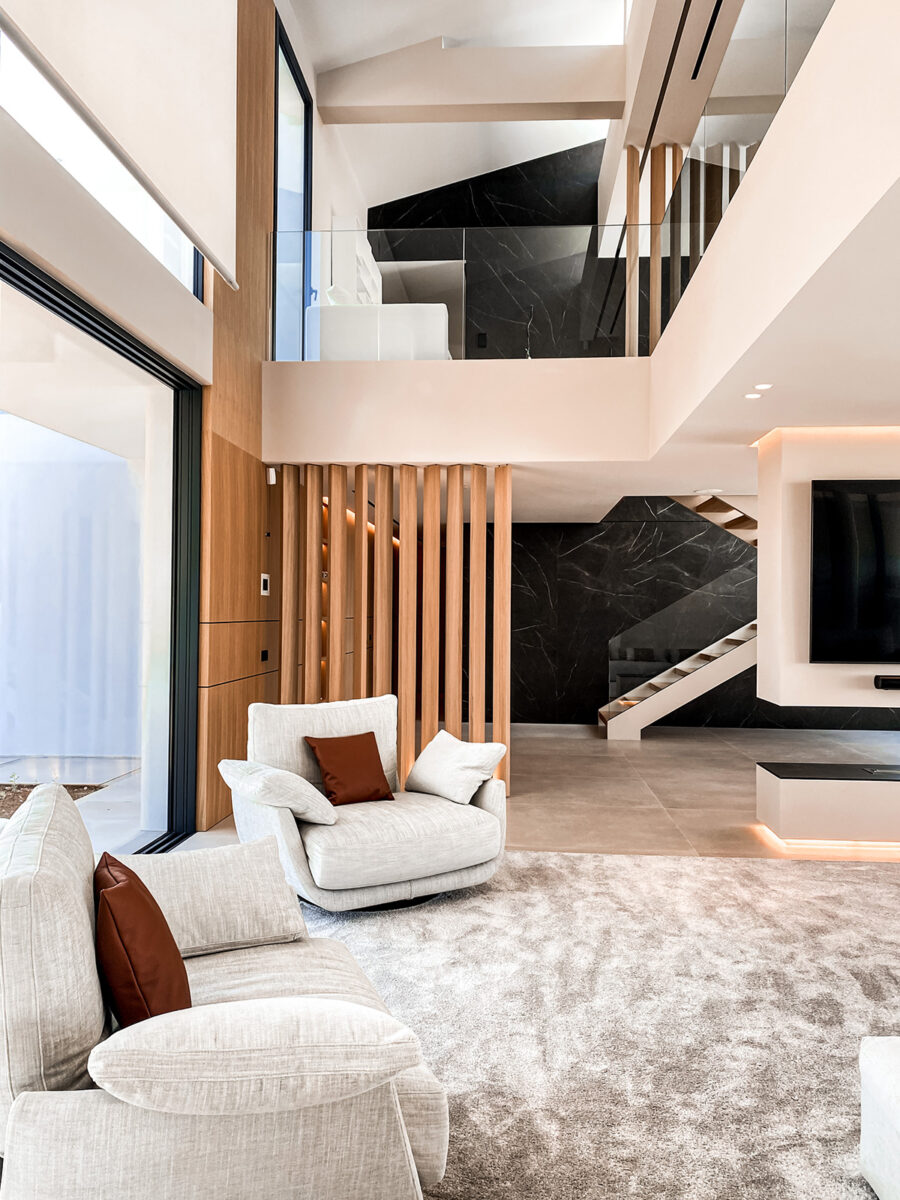 Fully automated properties had long been considered the home of the future, however today you'd be hard pressed to find a luxury new-build on Mallorca that doesn't include some degree of smart functionality. The art of such technology lies in its seamless integration into the architectural and interior design of the home, its presence only evident when put to use, and never compromising the elegance of the property.
State-of-the-art domotics
One such high-end smart home is this beautifully swish contemporary villa, completed in Mallorca's popular and increasingly exclusive Santa Ponsa region. Amongst its stylish light-filled spaces lies hidden state-of-the-art domotics that control practically every aspect of the house, from climate and lighting to security and sound.
Behind the installation is Estel, a business founded in Palma de Mallorca in 1995 and that has since delivered more than 1,300 projects in 15 countries. Their Esteldome home automation wing ensured that this luxury-level home features the very latest cutting-edge smart tech. They chose the E2 Black Matte system from domotics experts Gira, to integrate perfectly with the smart, contemporary look of the interiors
Your home at your fingertips
It allows fully remote control via smartphone or tablet of everything from air conditioning and underfloor heating to lights and blinds. The ambience of each space can also be pre-programmed depending on the time of day or desired mood. When the owner is away, they have remote visualisation of their home, can set intruder alarms and even simulate occupation.
This property represents the perfect pairing of elegant design with equally elegant technology, fluidly incorporated to enhance the living experience of its inhabitants, who'll certainly feel they have truly arrived in the future.
Photos by Estel
Written by Leon Beckenham
Address details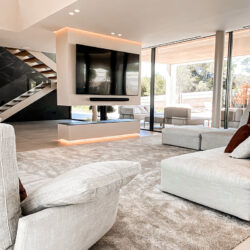 Edificio Estel
Parc Bit - 07121 Palma de Mallorca